India became independent on August 15, 194 while China on April 1, 1950. Sino-Indian relations have since witnessed ups and downs from bonhomie, hindi-chinee bhai bhai (Indian-Chinese brotherhood) to being at daggers drawn. The last coffin in the relations is India's cartographic aggression of amending maps to show Chinese territories as Indian.
Genesis of boundary dispute
McMahon Line: Upon independence, British legacy was a boundary dispute with China in the east in the form of McMahon Line "by treaty, custom or both', exacerbated by India's claim of disputed Kashmir state's accession on October 26, 1947 (historian Alastair Lamb doubts authenticity of the `instrument of accession').
India's prime minister pundit Jawahar Lal Nehru was adamant that `India's boundaries with China were clear and not a matter off further argument'(Notes, Memoranda and Agreement Signed between the Government of India and China, White Paper II, 1957 (new Delhi, Ministry of external Affairs, government of India, 1959), p. 49, 52-57). China shrugged off India's point of view.
Border incursions
Both countries accused each other of border violations. India alleged People's Liberation Army often trespassed Hoti, Damzen, Shipki Pass, Lapthal and Sangcha Malla by 1954. To create a nation-wide furor, Nehru told Indian parliament on August 25, 1959 that a Chinese detachment encroached into Indian Territory of Longiu in the Subansiri frontier Division at a place south of Migyitunand opened fire. Inlate1950s,
The 1962 War
Nehru and Zhou En Lai met in New Delhi from April 19 to 25 1960 to defuse the situation. But, it was in vain. The boundary dispute led to October 1962 War. In the short war, China occupied Aksai Chin, an uninhabited area of Ladakh in disputed Kashmir state, close to Azad Kashi area. After occupying Aksai Chin, China built its Highway219 to connect to its eastern province of Xinjiang.
Why Sino-Indian bonhomie ended
The 1962 War was upshot of Indi's Forward Policy, propounded by Indian's General BM Kaul, and reluctantly followed by Nehru. According to this policy, India provocatively deployed troops and established b order outposts along India-China boundary. To justify deployment, India alleged China had built seven roads inside the Indian territory of Ladakh, several roads being close to India's border in Punjab, Himachal Pradesh and Uttar Pradesh, six in Sikkim and Bhutan borders, and eight in the North East Frontier Agency. It was further alleged that China had established seven new posts in Ladakh, 14 in the Central Sector of Punjab, Himachal Pradesh, 12 across Sikkim and Chumb Valley, and three across NEFA.
Contours of Disputed border
Sino-Indian boundary is divided into three sectors, eastern western and the middle. The border dispute relates only to the western and eastern sectors. Western sector covers 4000 kilometers. Half of this boundary separates disputed Kashmir from China's north-western province, province Xinjiang Uyghur Autonomous region. In the undefined northern part of the frontier, India claims an area equivalent in size to Switzerland under China is actually part of Indian Territory of Ladakh. Besides, Indian claims a Chinese controlled territory that was debatably ceded to China by Pakistan in the northern sector. Furthermore, Shakasgam Valley was claimed by India but later happened to be shown as Chinese territory in China Pakistan Boundary Agreement of 1963.
China's claim over Arunachal Pradesh
China claims an Indian controlled area three times bigger, including most of Arunachal Pradesh. China never ratified McMahon Line.
Since inclusion of Tibet in China, Arunachal Pradesh is a buffer between Tibet an India's north-eastern region. Arunachal Pradesh used to be defined by India as North Eastern Frontier Agency during 1980 to 1954. It was converted into a state in 1955.
The McMahon Line was drawn in 1914 under Simla Accord initiated by plenipotentiaries of the British India, Tibet, and pre-Communist China. The People's Republic of China never ratified the agreement as it regarded Tibet as inalienable part of Chinese territory.
Twang Region
China disputes Indian claim that Tawang region is a part of Indian Territory, showed as such in McMahon Line. China says Taiwan had historically been a part of Tibet. By corollary it is a part of China.
The Sino-Indian dispute began from Taiwan region. In view of India's hardline position, China began to claim whole state of Arunachal Pradesh as its territory.
The myth of McMahon Line
Indian leader's pugnacious statements about dual-front war have once again brought the McMahon Line into limelight. In its boundary dispute with China, India stresses sacrosanctity of the so-called McMahon Line. Let us look at this mythical Line. As in the Western Sector, the boundary between India and Tibet in the Eastern Sector from Bhutan to Burma also was not delimited. However, in 1873, the British drew an administrative line short of the Tibetan foothills, called the inner line. This line was not an international boundary. The British then drew another line, the' Outer Line'. This line encompassed the external territorial frontier along the foothills, where they rose abruptly from plains for the steep climb to Tibetan plateau.
The British did not extend their authority to Assam Himalaya (North Eastern Frontier Agency), though they considered it strategically important. The McMahon Line followed the crest of Himalayas. But, it did not create a real water-shed boundary line. Circumscribing several rivers, including Brahmaputra (Tsangpo), the line moved along the edge of the Tibetan Plateau, getting broken along ridges, before entering the Brahmaputra Valley. Following signing of the Lhasa Convention as a result of Young Husband Mission in 1904, China realised precariousness of her suzerainty in Tibet. The British also felt that, after occupation of Lhasa by Manchu government in 1910, Chinese incursions into the tribal areas would pose threat to Assam (India). Lord Minto, the then Viceroy of India, therefore, proposed that the so-called Outer Line be extended to include all tribal areas except Tawang Tract. His, successor Lord Hardinge too favoured a strategic boundary between China plus Tibet and the tribal territory. While the British were brooding over various strategies, the Chinese took the initiative to establish themselves at Tsangpo Valley and headwaters of several rivers flowing into Assam.
The clever Englishman then noticed that confrontation with China would not serve her strategic interests. It would, be better to accept Tibet as a buffer state between China and colonial India. To achieve this objective, the Englishman organised a tripartite conference 'of delegates from Tibet, China and British at Simla in 1913 under the Chairmanship of Henry McMahon, the Foreign Secretary to the Government of India. The aim of the conference was to draw 'Inner' and 'Outer' Zones in Tibet and deter the Chinese from administering the outer Tibet. Since, the Chinese delegate did not agree to this' proposal, the conference broke down. In April 1914, McMahon somehow managed to get the draft treaty initialled by the Chinese delegate Ivan Chen. Later, McMahon and the Tibetan representative signed a joint declaration to the effect that the redrafted convention would be binding on both their governments. Maxwell in his book India's China War further brings out that the map accompanying the draft convention showed the proposed division of Tibet into 'Inner' and 'Outer' Zones. The frontier of Tibet was marked in red colour and the proposed boundary between the two Tibetan Zones in blue colour. But the red line, which for greater part of its length showed the boundary between Tibet and China, curved round its southern extension to show what would have been boundary between India and Tibet.
In that sector it followed the alignment on which McMahon had agreed with the Tibetans. The proceedings of the agreement were made public in 1935 and the Survey of India began to mark the lines on their maps. After the Second World War, the McMahon Line got revived. Posts happened to be established in the two regions through routes, Walong and Dirang Dzong, which connected India with Tibet. Though India does not have a cogent case on the boundary issue, let us elucidate India's point of view vis-à-vis China's. India believes: (a) in the Eastern Sector, the McMahon Line is respected by China in the actual observance even though name of this line is anathema to the Chinese as a "hangover from the era of colonialism". The two countries have divergent perceptions about two vital places.
These are Thag La (Chodong) and Migyuton (Long ju). ThagLa lies towards east of Bhutan and adjoins it. Long ju lies on another border route to the east of it. (b) In the Central Sector, that is, the alignment west of Nepal and reaching the Ladakh area of the IRK, the disputes concern the alignment of postures at Bara Roti (Wu Je). Here both sides have agreed before 1962 to respect the status quo and not to maintain any military presence. (c) It is in Ladakh, that the two sides have a major difference over the alignment. The main points of the Chinese view are: (a) there were only four points of dispute on the line of actual control. Regarding area in Ladakh under dispute, China had declared in 1963 that she would vacate the area in which India had set up 43 military posts prior-to the War of 1962. However, the border adjoining Baltistan and the Dardic States being under Pakistan's control, India should first settle the Kashmir dispute with Pakistan. (b) The Aksai Chin road is vital to China, because it links Western Tibet to Sinkiang. This road was built by the Chinese from Shigatse in Tibet to Yechen in Sinkiang covers a distance of 2,000 miles at a height varying from 11,000 ft to 16,000 ft through Aksai Chin. In Aksai Chin the road passes through Shabidulla (once the outpost of the State of Jammu and Kashmir) and ends at Kokyar where Sinkiang begins (Even though the journey is difficult and arduous, the Chinese use it in preference to the Keriya route which passes East of Aksai Chin and also links Rhutog in western Tibet to Khotan in Sinkiang.
The Aksai Chin road, together with the highway from Kashgar to the Khunjerab Pass and onwards into Pakistan, forms part of the lines of communication in the two remote non-Han autonomous republics, namely Tibet and Sinkiang). (c) Part of India's border with the Sinkiang autonomous region is under Pakistan's control since 1947. So, again, India should first settle the dispute with Pakistan first (As per Pakistan's and Azad Kashmir's governments' agreement, the Northern Areas are under administrative control of Pakistan. (Facsimile of the agreement is given in Yousaf Saraf's Kashmiris Fight for Freedom). The Northern Areas include Gilgit, Hunza, and Baltistan, except the frontier from Siachen Glacier in the West to the Karakoram Pass and Aksai Chin. (The areas are of importance to upper Ladakh as the two rivers, the Shyok and Mibra have their origin here in Rumo and Siachin Glaciers respectively. The two rivers join and then fall into the Indus River and serve the water needs of the whole area of Ladakh North of Indus.) (d) The provisional agreement between China and Pakistan in respect of the area west of Siachin Glacier in March 1963 gives the area of Shaksgam, which abuts on the Siachin to China. Some areas of Tapndumbash, Pamir and Raksam have been given by China to Pakistan.) (e) The 1963 agreement between Pak and China covers the border right up to the Karakoram Pass. These areas will need tripartite negotiations when political conditions become favourable. Conspicuously, China's position regarding McMahon is tenable under international law. As for India, it maintains a variable position.
India's equivocal China policy
The hallmark of India's foreign policy towards her neighbours is equivocation. India's China policy is ostensibly based on Panchsheel principles that are mutual respect, non-aggression, non-interference and peaceful existence. But, it is actually based on Chanakya's mandala principle which states 'all neighbouring countries are actual or potential enemies'.
The duality of India's foreign policy is reflected in her relations with China. Atal Behari Vajpayee, then Indian prime minister, is extolled as `architect of India's China policy'. During his visit (June 2003) to China, he admitted China's suzerainty over Tibet. Even in a written statement before the Lok Sabha, he said, 'On Tibet, I would like to assure this House that there is no change in our decades old policy. We have never doubted that the Tibet Autonomous Region is a part of the territory of the People's Republic of China". But, in a subsequent press conference, he clarified that there was no cataclysmic change in the status quo and India's views on disputes with China.
After the visit, the Indian delegation told newsmen that 'the Chinese draft wanted India to use the word "inalienable" for both Tibet and Taiwan being part of its territory, but India did not go the whole hog with this phraseology. Frontline dated July 18, 2003 reported, 'Indian officials were at pains to point out that they had used the term "People's Republic of China", and not China- the PRC being an entity that came into existence in 1949'.
"What was the status quo? Kiran Kumar Thaplyal and Shiva Nandan Misra in – Select Battles in Indian History: From Earliest Times to 2000 A.D, (Volume II, page 632), point out 'India gave major concession to China by giving up military, communications, and postal rights. It also withdrew military detachments from Yatung and Gyantse. By this treaty (1954) India indirectly recognized Chinese sovereignty (as against suzerainty) over Tibet referring to the latter as Tibet region of China'.
India's intrusions into the Chinese territory are a stark contradiction of her status quo concerning the Chinese territory adjoining her so-called state of 'Arunachal Pradesh'. The after math of the India-China War, also, was acceptance of Chinese point of view by India.
The vicissitudes of India – China Relations (1950 – 1962) reflect that India unquestioningly accepted China's control of Tibet. India's policy on Tibet during the British rule was to secure Tibet as a buffer state between India and China (fear of red China and the then USSR).
Yet, to China's chagrin, India spurred Tibetans to expe1 the Chinese mission from Lhasa in the middle of 1949. This event forced the Republic of China in January 1950 to claim Tibet as part of China. Induction of Chinese army into that region in October 1950 vapourised the Englishman-conceived buffer between India and China.
India made muffled protests and then, according to military historians, 'meekly acquiesced' to China's forward policy. In November 1950, when EI Salvador requested that Tibetans plea be heard by the United Nation, the Indian delegate did not support it. United States and Britain could not exploit the issue as India, China's immediate neighbour, did not vote for Salvadorian proposal.
India acquiesced to construction of strategic roads, linking China with Tibet, during Nehru's 'Hindi-Cheeni Bhai Bhai' era. The Chinese had constructed two roads for taking heavy load across Tibet to areas close to the so-called McMahon line. Simultaneously they surveyed the entire Aksai Chin.
In 1956, China constructed a road through Aksai Chin area from hills near Yarkand to Gartok. Johnson line had earlier shown this area as part of Kashmir, but India made no protest. In 1950, the Chinese rushed supplies through this very route to Western Tibet.
In 1958, China claimed Aksai Chin" as part of China. Now, India woke up from Rip Von Winkle's slumber and made a counter-claim to possession of Aksai Chin.
The Indian claim was untenable under principles of international law which favoured the party in prior occupation. India had no case as it had never surveyed the area or sent her patrols into that area. As such, India did not invoke jurisdiction of International Court of Justice.
However, as an afterthought to create corroborative evidence, India sent two Indian patrols to investigate the road in July 1958. One of the patrols sent in the Southern sector came back safe while the other patrol sent in the northern sector was captured by the Chinese.
When India protested to China, the Chinese retorted that they had captured the patrol as it had, in violation of the 'Panchsheel' principles, trespassed their territory. When India agitated the boundary issue, the Chinese replied that the boundary between the two countries had never been delimited. About the McMahon line, the Chinese maintained that the Simla convention was signed only by the British and the Tibetan representatives and the Chinese government had not ratified the treaty.
China never accepted the Indian point of view that 'the McMahon line was legalised by Simla convention. As such, 'the boundary claimed by India both in the Western and the Eastern Sectors was based on geography, tradition as well as specific international agreement between India and China'. India however stuck to her schizophrenic contention on the boundary line in the eastell1 sector and her claim 'to territory between McMahon line and the foot-hills'. As for Aksai Chin, the Chinese maps published in 1958 showed this area as part of their territory.
In March 1959, Dalai Lama fled to India, and was given asylum along with his followers. The New China News Agency accused India of 'expansionist aims in Tibet'. Indian border post of Assam Rifles at Longju was evicted by the Chinese by force. In the Western Sector, the Indian government decided to set up posts north east of Leh.
India sent patrols to Lanak Pass. One of these patrols of about seventy men encountered the Chinese at Kongka Pass. On 20 October the Chinese and Indian patrols clashed. The flight of the Dalai Lama into India in 1960 and clashes between rival patrols led to a border war between India and China in 1962.
Duplicity in India's foreign policy is the greatest obstruction to peaceful resolution of her disputes with her neighbours. She never tangibly objected to Chinese control of Tibet or construction of communication links in the area. Never invoked intervention by UNO on this matter. Yet, she sheltered Dalai Lama, and sent patrols into Chinese territory, leading 0 India-China War. India considers Kashmir issue to be a bilateral dispute. Yet she does not like to sit eye-ball-to-eyeball with Pakistan on dialogue table. She boasts of friendly relations with Bangladesh. But, simultaneously accuses the latter of providing sanctuaries to Indian 'terrorists' and 'insurgents' in BD territory. About Bhutan, the Indian strategic analysts say, if India does not annex it, China will.
Inference: It is high time India said no to her whimsical behaviour. How long will India cling to the Barbie doll of animosity towards her neighbours? It is not Chanakya's mandala principle, but reason, which India should follow.
The Sino-Russian-led World Order: A Better Choice for the Globe?
International forums, which were once established to promote cooperation and dialogue among the world's states, are now increasingly being used as platforms for confrontation and accusation. The recent example of G20 and G7 summits, where China and Russia faced criticism and isolation from Western countries over the Indo-pacific and their actions in Ukraine, plus India's accusation of Pakistan as a terrorist sponsor state in the SCO summit, illustrate these trends. Instead of working towards finding a solution to pressing global problems, these meetings have devolved into platforms for airing grievances and pointing fingers – this shift in focus has undermined the effectiveness of these forums in addressing the very issues they were created to solve.
At their recent summit in Hiroshima, Japan, the G7 leaders issued their strongest-ever condemnation of Russia and China. They accused them of using economic coercion and militarizing the South China Sea and urged them to push Russia to withdraw its troops from Ukraine. Furthermore, at the G7 summit, leaders of the significant democracies pledged additional measures targeting Russia and spoke with a united voice on their growing concern over China.
Similarly, in Feb 2023, at the G20 finance minister's summit held in Bengaluru, Russia and China declined to sign a joint statement condemning Russia's invasion of Ukraine, and of course, as a sovereign state, Russia has the right to defend its territory and combat threats that pose a danger to its survival. These are just a few instances that illustrate how the Western world reacts to the actions and policies of China and Russia on the global stage.
Consequently, this recent condemnation and blaming at the Hiroshima summit demonstrate that international forums can no longer address serious global issues; instead, they have become arenas for blaming and accusing one another. This shift in the nature of international forums has significant implications for global governance and cooperation – It highlights the need for the failure of the current global system dominated by the Western bloc.
Besides, accusing states such as China and Russia at international forums is not a solution to global problems; instead, it can exacerbate regional tension and promote anti-sentiment against influential states. Furthermore, instead of promoting cooperation and dialogue, such accusations can foster an environment of mistrust and hostility, making it more challenging to find common ground and work towards resolving global issues.
In one of my previous papers, I argued that "the contemporary geopolitical landscape is characterized by escalating tension between the United States and its allies and China and Russia. This can be attributed to the absence of transparent and inclusive unipolar world order that effectively addresses the interests and concerns of all nations."
I further elaborated that the US and its allies are not inclined to recognize the emergence of a Sino-Russian-led world order, as evidenced by the recent summit development. The West has frequently chastised China and Russia for their autocratic governments, breaches of human rights, and expansionist ambitions. Such claims, however, are based on a skewed and obsolete understanding of the global system that ignores the two countries' legitimate interests and aspirations. Instead of making allegations, the Western world should be grateful for the Sino-Russian-led international system, which provides a more democratic, multipolar, and peaceful alternative to the US-dominated regional hegemony.
To begin with, the Sino-Russian-led international order is more democratic than the Western one since it recognizes the globe's diversity of political systems and cultures. China and Russia do not push their ideals or ideologies on other countries but instead encourage them to exercise their sovereignty and self-determination. They also reject any influence or intervention in the domestic affairs of other countries, particularly by the United States and its allies. In contrast, the Western world has frequently employed economic and military force to compel or remove governments that do not share its interests or tastes. Iraq, Libya, Syria, Venezuela, and Iran are a few examples. Such operations have breached international law and generated insecurity and misery in several places.
Second, the Sino-Russian-led international order is more multipolar than the Western one because it balances the strength and influence of many global players. With expanding economic, military, and diplomatic capacities, China and Russia have emerged as crucial powers in the twenty-first century. They have also formed strategic alliances with other growing nations, including India, Brazil, South Africa, Turkey, and Iran. They have joined forces to oppose the US-led unipolar system and call for more egalitarian and inclusive global governance. On the other hand, the Western world has attempted to preserve its domination and hegemony over other countries, particularly in regions such as Europe, Asia-Pacific, the Middle East, and Africa. Many countries seeking greater autonomy have expressed displeasure and hostility to such a system.
Third, the Sino-Russian world order is more peaceful than the Western one because it values discussion and collaboration above confrontation and war. China and Russia have settled their historical differences and formed a comprehensive strategic alliance based on mutual trust and respect. They have also collaborated on several regional and global concerns, including counter-terrorism, non-proliferation, climate change, energy security, and pandemic response. They have also backed international institutions and procedures such as the United Nations (UN), Shanghai Cooperation Organization (SCO), BRICS (Brazil-Russia-India-China-South Africa), Eurasian Economic Union (EAEU), Belt and Road Initiative (BRI), and others. In contrast, the Western world has frequently instigated or intensified tensions and disagreements with other countries, particularly China and Russia. A few examples are NATO expansion, missile defense deployment, sanctions system, and commerce.
Finally, international forums have the potential to promote cooperation and dialogue among nations; however, their effectiveness is hindered when they become platforms for confrontation and accusation. In contrast, the Sino-Russian-led world order is a superior choice for the globe to the Western one. It is more democratic because it values diversity; multipolar because it balances power; and more peaceful because it promotes dialogue – thus, rather than criticizing, the Western world should commend the international order led by Sino-Russian cooperation.
In conclusion, while international forums have the potential to promote cooperation among nations, they are increasingly being used for confrontation. In this context, the Sino-Russian-led world order offers a more democratic and peaceful alternative to the US-dominated hegemony and may be a better choice for promoting global cooperation.
Beijing's Continued Repression of Religious Minorities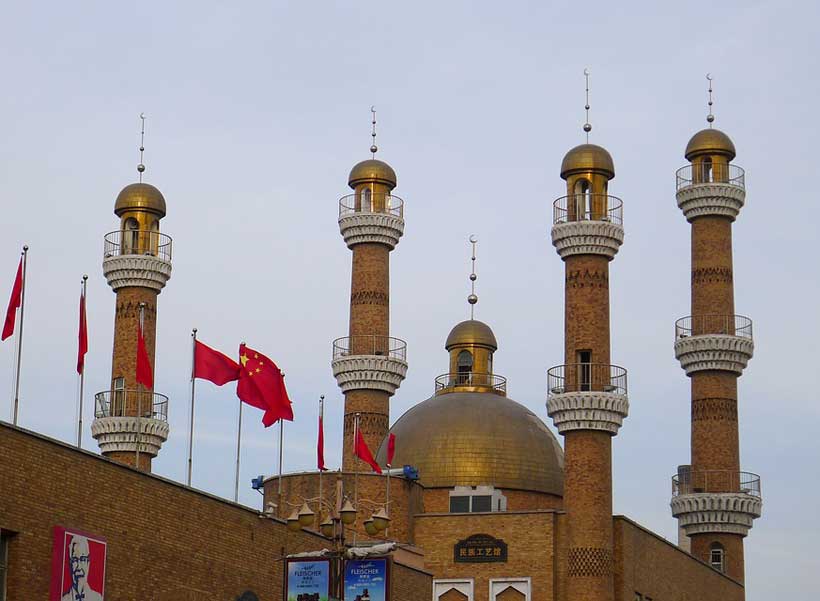 On May 24, a new U.S. congressional committee on China approved reports pushing back on Beijing over its treatment of Uyghurs and other ethnic minorities. The committee has highlighted what Washington says is an ongoing genocide against Uyghurs and other ethnic minorities in China's Xinjiang region. In March this year, a U.S. official told Newsweek she was "especially alarmed" by China's placement of 1 million Tibetan children in a residential school system, which Beijing said was part of a broader poverty alleviation program.
The treatment of both Muslim Uyghur population in Xinjiang, and the Buddhist population in Tibet, by the People's Republic of China (PRC), created by the Chinese Communist Party (CCP) in 1949, officially an atheist state has been coming under increased scrutiny in the past few years. China's policies towards religious minorities as a whole have developed from the CCP's sense of concern about the threat to its authority posed by organised religion.
Anti Religious campaigns were launched in 1949, under the direction of Chinese Communist Party (CCP) Chairman Mao Zedong but these became particularly active during the Cultural Revolution (1966–76). The possession of religious texts was also criminalised. Carte blanche to attack and take action against religious institutions that were seen as representatives of the old 'feudal' order was given, and repression and atrocities were committed throughout all of the regions of China, the non-Han areas, including Tibet and Xinjiang, were affected particularly badly. Thousands of Tibetans escaped to India with sacred texts and compiled teachings in exile communities.
The 1982 Constitution made a clear distinction between what it described as normal religious activities and those that threatened the stability of the state, "The state protects normal religious activities. No one may use religion to make an attack on the order of society, harm the physical health of citizens, or impede the activities of the state's education system." 'Normal religious activities' is interpreted to mean religious activities carried out by religious bodies that have official government approval.
The Chinese government, led by Jiang Zemin from 1989 to 2002, commenced the persecution of Falun Gong and the Tibetan Buddhists. The persecution of Tibetan Buddhists escalated under Hu Jintao. The announcement by China's foreign ministry in 2011 that only Beijing could appoint the 15th Dalai Lama, led to the self immolation of a monk Tsewang Norbu, at Nyitso monastery, whilst chanting "Long live the Dalai Lama" and "Tibetan people want freedom." After Xi Jinping adjured Party members in 2016 to act as "unyielding Marxist atheists," China intensified anti-religious campaigns in the country. Since then the persecution and targeting of Tibetans and of Tibetan Buddhist monasteries, has intensified.
Chinese military surveillance units have been installed at Kirti Monastery, Yarchen Gar, Shak Rongpo Gaden Dargyeling Monastery, and at other monasteries. In a report dated November 1993 The Christian Science Monitor had reported that, "an influx of Chinese into the region, along with Beijing's expanding infiltration of monasteries, threatens to bury Tibetan culture." one Tibetan Buddhist monk says, "In the past, the party attacked Tibet's monasteries with guns and tanks,"… "But today the government uses undercover police and management committees to attack us from within.This is a much more sophisticated method of causing the slow death of Tibetan Buddhism." Tibetan Buddhism has a deep relationship with the Tibetan identity and this is precisely why China's approach is to impose its own Chinese brand of Buddhism onto the Tibetans. If the Chinese authorities can control Tibetan Buddhism, then they can control the Tibetan identity. Today thousands of Tibetans are languishing in prisons and detention centres strewn across the region's mountainous terrain. In 2022, the U.S. imposed sanctions on two officials, namely Wu Yingjie, Communist Party Secretary of Tibet from 2016 to 2021, and Zhang Hongbo, the region's police chief since 2018, for the arbitrary detention and physical abuse of members of religious minority groups in the Tibetan Autonomous Region.
China is persecuting all minorities and it has different rationales for doing it. In 2018 the Associated Press reported that that "Xi is waging the most severe systematic suppression of Christianity in the country since religious freedom was written into the Chinese constitution in 1982." This has involved "destroying crosses, burning bibles, shutting churches and ordering followers to sign papers renouncing their faith," actions taken against "so-called underground or house churches that defy government restrictions. Pastors have received instructions in 2023 to"teach parishioners to "always follow the Party," and 'study Xi Jinping Thought on Socialism with Chinese Characteristics for the New Era."
The treatment of Uyghur Muslims makes many of the headlines from China, as does the rejection of these reports by Beijing. Uighur Muslims are subject to heavy surveillance as part of the Chinese Communist Party's efforts to eliminate cultural, linguistic and religious differences from the country's majority Han culture. Evidence suggests that the CCP is engaged in a campaign to eradicate culturally, if not physically, the Uyghur Muslims. While releasing the US Department of State's Annual report on religious freedom around the world for 2022, Rashad Hussain, the US ambassador-at-large for international religious freedom said, "The PRC government continue[s] to commit genocide and crimes against humanity against Uighurs, who are predominantly Muslim, and members of other ethnic and religious minority groups." It is difficult to precisely estimate the total number of Muslims in China and the Xinjiang Uyghur Autonomous Region (Eastern Turkestan). Muslims of the Xinjiang region speak Turkic languages, mainly Uyghur and Kazakh. Party policy towards Uyghur though always discriminatory, further tightened after 2014 when Xi Jingping visited the region and called for a "period of painful interventionary treatment" and the installation of Chen Quangao as CCP secretary for the region in August 2016. Thereafter the suppression of Uyghur religious practices, political indoctrination intensified through arbitrary detention of Uyghurs in state-sponsored internment camps, forced labour, severe ill-treatment,forced sterilisation, forced contraception,and forced abortion.
China frames its activities in the region as countering extremism. According to Maya Wang, acting China director at Human Rights Watch (HRW), "The Chinese government outrageously yet dangerously conflates Islam with violent extremism to justify its abhorrent abuses against Turkic Muslims in Xinjiang."It has now been widely reported that the Chinese government has arbitrarily detained more than a million Muslims in reeducation camps since 2017. Initially China denied the existence of any detention camps in Xinjiang, but in 2018, said it had set up "vocational training centres" necessary to curb what it said was terrorism, separatism and religious radicalism in the region.
Diverse ethnic and religious groups are considered threats to China's regime legitimacy, and a challenge to Han centric ethnocentrism. China's repressive policies in Xinjiang were the subject of a landmark report by the United Nations Human Rights Office in November 2022. However it was a diplomatic victory for China as the proposal from Britain, Turkey, the United States and other mostly Western countries to hold a debate on alleged rights abuses against Muslim Uyghurs and other ethnic minorities in China's western Xinjiang region was voted down. The US is not alone in finding China's activities in gingeng crimes against humanity; Belgium, Canada, UK have concurred that 'genocide' is underway in Xinjiang, but other countries in the Asia Pacific region Japan, Australian, New Zealand have demurred from holding China accountable. China's centrality to the global economy, large and powerful military, and permanent membership of the United Nations' Security Council complicate the use of conventional diplomatic and economic policy levers to help ameliorate the plight of the minorities.
China's Game in the Arctic: A Tale of Deception?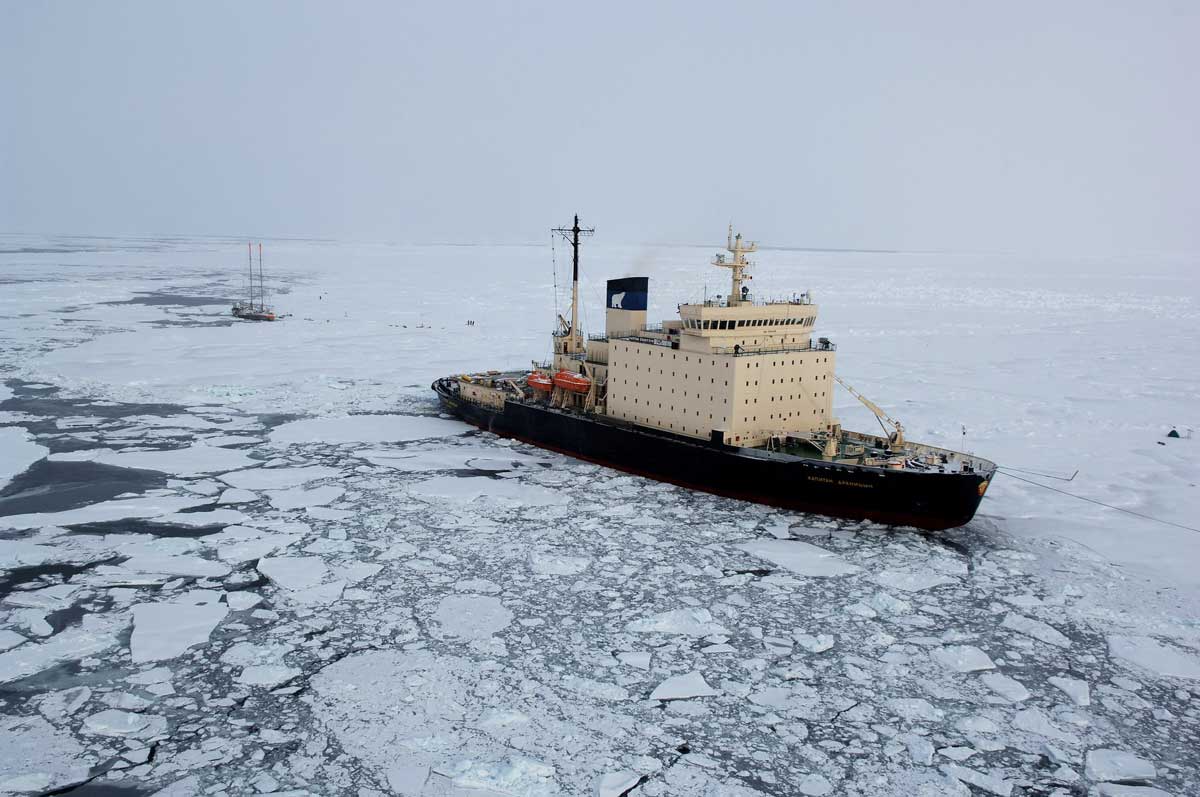 In the past years, the Arctic has been drawing attention for the economic, strategic, and geopolitical implications that are deriving from its exposure to increasing temperatures. As the thawing of its ice cap, increase in sea levels and loss of ice gives rise to environmental concerns, this scenario has opened the door to both, new opportunities and tensions. The region that proved to be of tremendous importance throughout the Cold War, serving as a frontier between the Soviet Union and NATO and becoming one of the most militarized regions of the world (Huebert, 2019, p. 2), is remerging as a strategic trigger point. On the one hand, its untapped natural resources make it appealing for geopolitical and economic reasons. The presence of non-combustible minerals, industrial resources and the sea lanes of communication (SLOCS) that surround the region, together with the improved conditions for its extraction have caught the attention of neighboring States (Sharma, 2021). In fact, the projected volume of the Arctic's undiscovered oil and gas reserves is believed to amount to 22% of the world's undiscovered resources that can be harvested with the existing technology (Turunen, 2019). Thus, the access to these resources has the potential to ensure energy security for those States with legitimacy for its exploitation. On the other hand, the current climatic conditions have cleared the way for new navigational routes in the region. Whereas maritime routes such as the Northwest Passage (NWP) and the Northern Sea Route (NSR) are only operational for few months of the year, researchers have estimated that by 2040-2059 they might be free from Arctic ice (Smith & Stephenson, 2013). Hence, the commercial viability of the, so called, "polar Mediterranean" (Roucek, 1983) can minimize by almost a half the shipping time and maritime distance travelled between East Asia and Western Europe via the Panama or Suez Canals (Herrmann, 2019).
In this power play, with the Arctic attracting the attention of States that are quite far from the region, tensions regarding its governance are surfacing. Differently to what happens with Antarctica, the Artic is not a global common and no treaty regulates its legal framework. Aiming to ensure their claim over the region, the original Arctic Five (Canada, Denmark, Norway, Russia and the United States) issued the Ilulissat Declaration, which reiterated their sovereign rights and jurisdiction over large areas of the Arctic Ocean (Sharma, 2021). This gave rise to questions concerning the rights left to non-Arctic nations to influence the region. Whistle this question remains unanswered, China is creeping into the region.
Since the Asian country conducted its first Arctic expedition, in 1999, and built its first research base, known as the "Yellow River Station" in 2004, it has progressively increased its investment (Lean, 2020). Nevertheless, from 2010 onwards, its pursue to be acknowledged as an Arctic stakeholder placed the region high in its foreign policy agenda. In 2013, its strategy began to pave the way for its endeavor and the PRC went from being a peripheral partner to being granted observer status in the Arctic Council (Chater, 2021). Little after, in 2018, Beijing published a white paper titled "China's Arctic Policy" wherein it is described as a "near-Arctic state", marking the first steps of its statecraft efforts to shape the region to its advantage (Lean, 2020). Thereafter, Beijing's policy towards the Arctic is based on multilateral alliances and win-win gains between the players involved, which could eventually support China's claim overt its legitimate presence in the region (Hossein, 2019, p. 4). In this regard, the State's involvement in the Arctic has been directed at expanding its footprint in the economic and scientific fields. Pertaining to the former, in 2013 "MV Yong Sheng", a Chinese commercial ship embarked on the first trip from a Chinese port to Rotterdam via the NSR (Jian, Thor & Tillman, 2018, p. 347). Ever since, Russia and China have collaborated closely to benefit from the melting of the Arctic and establish a safe and commercially viable transport corridor through the NSR (Lean, 2020). These ambitions were crystallized with the release of China's "Vision for Maritime Cooperation Under the Belt and Road Initiative" in 2017, thereby reaffirming its desire to extend the BRI to the Arctic so as to connect Europe and Asia trough what was labelled as the "Polar Silk Road" (Manenti, 2017). Arctic shipping routes are estimated to be 40% cheaper than traditional ones (Baldassarri, 2014) and bearing in mind that the Asian country executes 90% of its trade through maritime transport, the advantage is considerable (Hossein, 2019, p. 4). Moreover, the diversification of routes might bring an end to China's "Malacca Dilemma". This refers to the vulnerability to a naval blockade and the lack of alternatives that China has to endure as consequence of the deteriorating relations with India and the power that the US Navy exerts over the Strait of Malacca, which currently accounts for 80% of its trade with Europe (Paszak, 2021). Similarly, China's scientific research and cooperation with Arctic countries is a core component of its policy towards the region. Seeking to strengthen its legal right to expand its role and access to the Arctic, Beijing has resorted to science diplomacy (Sharma, 2021). Since purchasing the Xuelong icebreaker in 1993, the PRC has conducted more than 12 expeditions (Xinhua, 2021) and has strengthened the maintenance and construction of research, ice and satellite stations, vessels, icebreakers and other supporting platforms in the region. However, there might be more to it than scientific research.
The belief among Chinese strategists and scholars that the US is using the Arctic as a, yet another, front in its anti-China containment and concerns over the increasing security competition make China's scientific interest in the region something that seizes no small amount of attention. Thereafter, while Chinese expeditions might be disguised as purely civilian research, a closer scrutiny reveals the dual implications (civilian and military) of most of its research programs (Lean, 2020). As an example, the People's Liberation Army Navy decision to dispatch vessels to Arctic and US waters, including a fleet oiler, surface combatants, amphibious warships and a guided-missile destroyer and frigate, among others, together with the recourse to polar-orbiting military satellites, fails to justify their supposedly "purely civilian aspirations" (Dale-Huang, Doshi & Zhang, 2021, p. 29). In a similar manner, the testing and deployment of dual-use assets such as underwater robots, buoys for monitoring air-sea interactions, cloud-based online platforms, autonomous underwater glider and polar fixed-wing aircrafts evidence how Beijing is working towards its autonomy from foreign satellites and stations for Arctic data (Lean, 2020). What's more, there are signs that herald China's desire to invest in nuclear-powered icebreakers, which could ultimately lead to the transfer of that technology to military vessels (Dale-Huang, Doshi & Zhang, 2021, p. 30). Thus, the ongoing "weaponization of science" by the PRC has raised the alarms among Arctic littorals which have condemned the dual purpose of its activities (Buchanan & Glaser, 2022).
At this point, the question of whether Chinese ulterior motives for accessing the Arctic are realistic and attainable might come up. In this regard, everything seems to suggest that Beijing's interests in the region are likely long-term. It is important to bear in mind that the Arctic is not the South China Sea, its number one priority together with Taiwan, with which the PCR has historic ties and is exercising a more aggressive policy. Moreover, the aftermath of the covid pandemic and its economic headwinds have slowed down operations in the region. Nonetheless, China still wants a seat at the table in deciding the Arctic's future and, therefore, is expected to persist with its pursue of dual-use scientific research and protection of commercial interests. In fact, part of its strategy might be to quietly keep on establishing itself as a near-Arctic state, similarly to what it first did to advance its territorial ambitions towards the South China Sea (Grady, 2022). In the midst of the increasing tensions between Beijing and its Western counterparts the future of its Arctic agenda will presumably become "ever more salient to the future of trade, sustainable development, and international security" (Buchanan & Glaser, 2022). As a matter of fact, the best example of the seriousness with which major players in the region are reacting to China's advance in the Arctic is found in the shift of the US Arctic policy. The new strategy released in October 2022, which complements NATOS's, calls for the enhancement of military exercises, the expansion of the US' military presence in Alaska and NATO States and the compromise to rebuild its icebreaking fleet (Grady, 2022). Few months later, in February 2023, US-led military exercises in the Arctic, hosted by Norway and Finland, brought together more than 10,000 military personnel from the UK, US, Germany, Denmark, the Netherlands, Norway and Finland (Bridenthal, 2023). Likewise, Denmark, owing to what the country's Foreign Policy has described as "a new geopolitical battlefield", has reviewed its security policy, increasing its military budget with the "Arctic capacity package" aimed at intensifying surveillance with radar, drones and satellites (Grady, 2022). In this increasingly assertive scenario, that resembles that of the Cold War, the Arctic is swiftly emerging as a region of militarized power politics.