Provincial Leaders Commit to Implement Findings of Federalism Stocktaking Report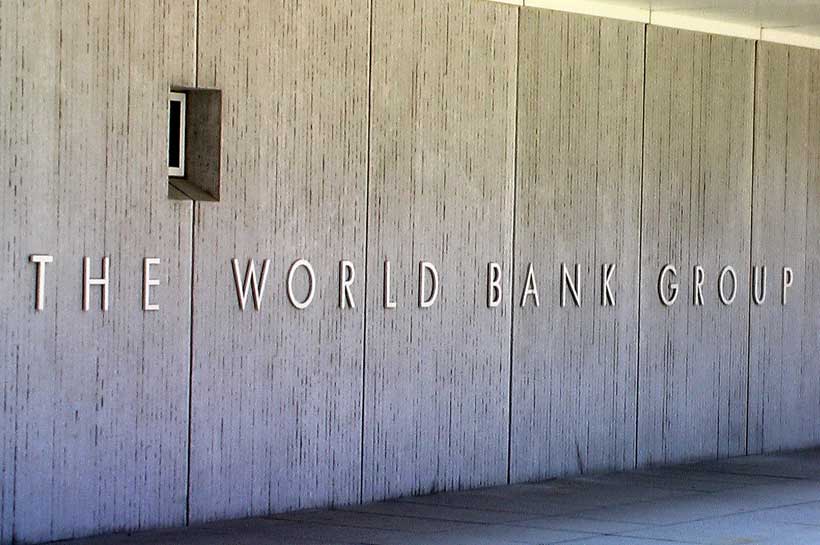 The Chief Ministers of five provinces expressed appreciation of the process and agreement of the findings and recommendations of the Federalism Capacity Needs Assessment (FCNA) at a special briefing event on the FCNA held on 29th January which was jointly organized by the Ministry of Finance and Ministry of Federal Affairs and General Administration.
The briefing was delivered by the Country Manager of the World Bank in collaboration with the United Nations Development Program (UNDP) in Nepal and in the presence of international development partners.
"Nepal's transition to federalism significantly increases the need to develop capacity at all levels of the government and to modernize the governance system and institutional framework as an ongoing process," stated Honorable Finance Minister Dr. Yuba Raj Khatiwada. "This will help in taking on new service delivery responsibilities as required in the federal set-up, and also meet growing demand for better public services."
The FCNA is an assessment of Nepal's capacity needs in the provincial and local governments to implement federalism, along with a roadmap of priorities for all three levels of Government over the short and medium terms. Led by the Government of Nepal with the support of the World Bank and UNDP, the FCNA was jointly undertaken by the Georgia State University and Nepal Administrative Staff College which was initiated in September 2018 and completed in December 2019. The assessment covered the federal government, seven provincial governments and a representative sample of 115 local governments using informant interviews, desk reviews and questionnaires, and focused on three main elements of capacity: organizational, institutional and regulatory, and physical infrastructure.
"Nepal has made a historic move from a unitary form of government to a federal system that builds accountability of three levels of the government," stated Honorable Minister of Federal Affairs and General Administration, Mr. Hridayesh Tripathi. "The success of federalism in Nepal implies success in all three levels of government which requires that they work together as one in meeting the aspirations of the people."
The FCNA identifies measurable progress since the adoption of the federal constitution in 2015 with the set up of key institutional structures, strengthening of the regulatory environment and strong initial progress in the adjustment of personnel in all levels of the government. Provincial and local governments account for about 34% of total national expenditure, suggesting strong government acknowledgment of the importance of fiscal federalism. However, the FCNA notes that gaps still exist between the needs and existing capacity at all levels of government to manage new functions.
During the interaction, Chief Ministers who attended the meeting expressed their views that relate to the need for infrastructure building, technical support in better planning and execution of projects, capacity building of human resources both at the provincial and local levels, and better coordination within provincial governments and with the federal government. They appreciated the cooperation from development partners to support the implementation of federalism and welcomed the plan of dissemination of the FCNA in two provinces.
The assessment calls for a strategic approach to capacity building for federalism, including the need to prioritize measures to strengthen the foundations for intergovernmental and inter-ministerial coordination and monitoring of the implementation of federalism. The FCNA recommends a roadmap essential to help improve Nepal's capacity readiness for federalism.
The FCNA was first disseminated at the federal level in December 2019. The report dissemination process, which seeks to mainstream findings and recommendations in all three levels of the government, will be completed by disseminations organized for provincial and local government officials and other stakeholders within the first quarter of 2020.
"The FCNA is a dynamic document that is intended to facilitate discussions on the way forward. Identifying the capacity needs for federalism is just one part of the equation. The other and important part is to operationalize the FCNA findings and recommendations," stated Mr. Faris Hadad-Zervos, World Bank Country Manager for Nepal. "We are committed to support this process and the broader implementation of federalism in Nepal."
"It is all about bringing basic facilities and services like education, drinking water, food, basic health and roads faster to those really in isolated places. It is also about having the will and expertise to work in a different way," stated Ms. Ayshanie Medagangoda-Labé, UNDP Resident Representative. "We hope the FCNA will give the evidences for a strong foundation on which we the partners can rally to complement each other and deliver on the commitment."
Myanmar coup: 'No sign' of end to brutal crackdown on all fronts
One hundred days since the Myanmar military seized power, the "brutal" repression of protesters has continued, despite all international efforts to end the violence, the UN rights office (OHCHR) said on Tuesday.
"The military authorities are showing no sign of letting up in their brutal crackdown on opponents in a bid to consolidate their hold on power", spokesperson Rupert Colville told journalists at a media briefing.
According to credible reports, as of 10 May, at least 782 people have been killed as security forces used unnecessary, disproportionate and lethal force, to suppress demonstrations and other forms of public participation, since the military coup on 1 February.
"While much of the world's attention has been on the number of peaceful protesters and bystanders killed by the security forces, the authorities continue to commit other gross human rights violations against the people of Myanmar", added Mr. Colville.
The OHCHR spokesperson called for greater international involvement to prevent the human rights situation there from deteriorating further.
In particular, he urged the Association of Southeast Asian Nations (ASEAN) to "react quickly and to intensify its actions" to ensure Myanmar's military leadership adheres to the commitments it made in the five-point plan agreed at the regional bloc's meeting of leaders on 24 April, in Jakarta.
The five-point consensus agreed to an immediate cessation of violence in Myanmar and that dialogue should be held among all parties to seek a peaceful solution in the interests of the people.
'Daily raids' on homes and offices
Mr. Colville went on to note that there are daily raids on private homes and offices, with more than 3,740 people currently in detention, including many in situations that may amount to enforced disappearances.
"Of those in custody, the vast majority have not been brought before a judge, while most of the 86 people prosecuted thus far have been tried in secret, with limited or no access to any form of legal counsel", he said.
"Military tribunals and courts martial have been established in several townships in which martial law was declared. At least 25 individuals have received the death sentence to date – some 20 of whom were tried in absentia."
Military 'taking relatives'
Over the past month, the military leadership has issued more than 1,561 arrest warrants against civil society activists, trade unionists, journalists, academics, public personalities and online voices, driving the vast majority of them underground.
"To intensify pressure, the military authorities have resorted to taking relatives of wanted people into custody to force them to turn themselves in to the police", Mr. Colville said, adding that there is also increasing pressure on civil servants to go back to work.
In recent weeks, more than 3,000 civil servants – nearly 70 per cent women – have been dismissed, removed, or suspended by the coup leadership. Those suspended also include 990 university professors, researchers and assistants.
In addition, there are reports that up to 11,000 more workers in the education sector were suspended on Monday.
'Deeply concerned' for those fleeing persecution
The OHCHR spokesperson also voiced "deep concerns" for the people fleeing persecution, especially human rights defenders and journalists.
According to the UN refugee agency (UNHCR), several hundred people from Myanmar have crossed into Thailand and India in recent weeks.
The people seeking safety outside Myanmar must receive such protection and support from Myanmar's neighbours, Mr. Colville urged, adding that while it can take time to decide whether an individual fleeing the country is a refugee or not, "at the very least they should be treated as an asylum seeker and not forced to go back".
"This is particularly important for people with jobs as sensitive as journalists and those active in the civil disobedience movement, opposing the Tatmadaw (Myanmar's military)."
Vaccine inequity posing 'significant risk' to global economic recovery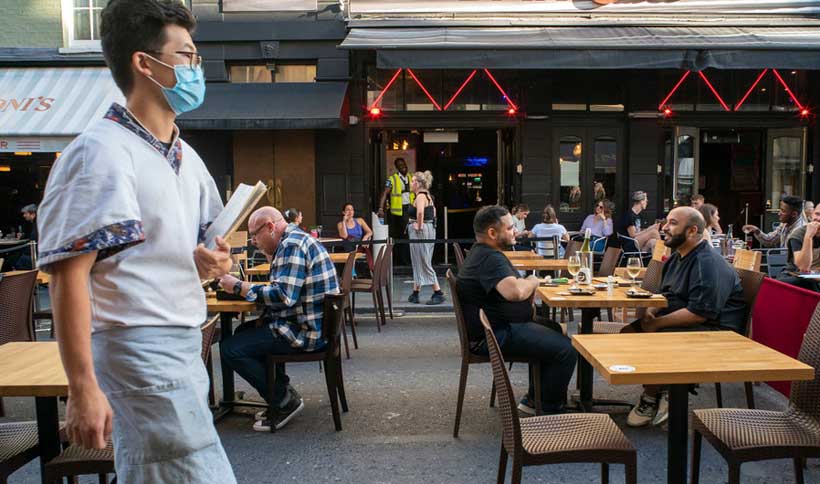 Although the outlook for global growth has improved, the ongoing impacts of the COVID-19 pandemic, as well as inadequate progress on vaccination in poorer countries, are putting recovery at risk, according to the latest UN economic forecast, published on Tuesday.
The World Economic Situation and Prospects (WESP) mid-year report warned widening inequality is threatening global growth, projected at 5.4 per cent this year.
Vaccine access critical
"Vaccine inequity between countries and regions is posing a significant risk to an already uneven and fragile global recovery", said UN Chief Economist Elliott Harris.
"Timely and universal access to COVID-19 vaccinations will mean the difference between ending the pandemic promptly and placing the world economy on the trajectory of a resilient recovery, or losing many more years of growth, development and opportunities."
The mid-year forecast updates the WESP report published in January by the UN Department of Economic and Social Affairs (DESA).
It examines the performance of the world economy since the pandemic began, as well as the impact of global policy responses and post-crisis recovery scenarios.
A mixed picture
The 5.4 per cent in projected global growth this year follows a sharp contraction of 3.6 per cent in 2020, and reflects an upward revision from the original forecast.
While the world's two largest economies – China and the United States – are on the road to recovery, growth remains fragile and uncertain in several countries in South Asia, sub-Saharan Africa, and Latin America and the Caribbean.
Many countries will not see economic output return to pre-pandemic levels until 2022 or 2023.
"For a vast majority of developing countries, economic output will remain below 2019 levels for most of 2021", the authors said. "Amid insufficient fiscal space to stimulate demand, many of these countries will face low and stagnant growth and the prospect of a lost decade."
Trade strong but uneven
The report also details strong but uneven recovery in global trade, which has already surpassed pre-pandemic levels due to demand for electrical and electronic equipment, personal protective equipment, and other manufactured goods.
Economies which depend on manufacturing have fared better, however countries which rely on tourism, or commodities, are unlikely to see a quick rebound.
Tourism services in particular, will remain depressed due to slow lifting of restrictions on international travel, coupled with fears of new waves of COVID-19 infection.
Women hit hardest
The pandemic has pushed an estimated 114.4 million people into extreme poverty, with women accounting for around 58 million of that total.
The report found that while women have been at the forefront of the crisis—
representing most health workers, caregivers and essential service providers—they have also been the hardest hit in several ways.
During the pandemic, labour force participation shrunk by two per cent worldwide, compared to only 0.2 per cent during the global financial crisis in 2007-8, but more women than men were forced to leave their jobs to meet family demands. Women-owned businesses have also fared disproportionately worse, according to the report.
COVID-19 has also dealt sharp blows to services for women's health, and reproductive health, and the disruption to education has helped undermine global progress towards gender equality. There has also been a spike in gender-based violence, which UN Women has labelled a "shadow pandemic."
Ensure inclusive recovery
As women are also underrepresented in decision-making surrounding the pandemic, and in economic policy responses, the report highlighted why recovery must be inclusive.
"The pandemic has pushed nearly 58 million women and girls into extreme poverty, dealing a huge blow to poverty reduction efforts worldwide, and exacerbated gender gaps in income, wealth and education, impeding progress on gender equality", said Hamid Rashid, Chief of the Global Economic Monitoring Branch at DESA, and the lead author of the report.
"Fiscal and monetary measures to steer recovery must take into account the differentiated impact of the crisis on different population groups, including women, to ensure an economic recovery that is inclusive and resilient."
UN chief express deep concern over East Jerusalem violence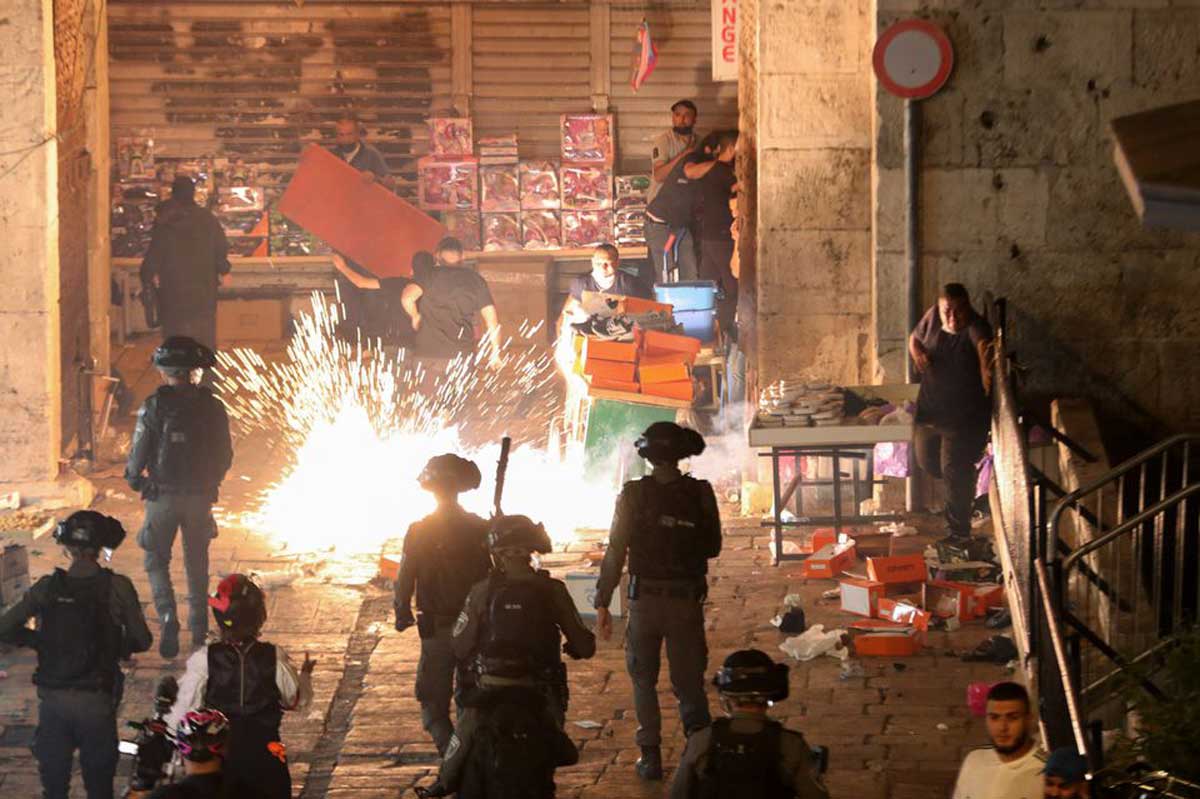 The UN Secretary-General, António Guterres, and senior UN officials have expressed their deep concern over confrontations between Palestinians and Israeli security forces in East Jerusalem, particularly those which began on Friday evening, and continued into Sunday night. Several Palestinian children are among the wounded.
The violence on Friday has been described as some of the worst seen in Jerusalem for many years. Some 200 Palestinians and 17 Israeli Police were reportedly injured in fighting around Haram Al-Sharif/Temple Mount. On Saturday, protesters reportedly threw stones at police, who responded with stun grenades, rubber bullets and water cannons and, on Sunday, fighting continued in East Jerusalem, ahead of a planned march by an Israeli group through the Old City.
The official spokesperson for Mr. Guterres, Stéphane Dujarric, said in a statement published on Sunday evening, that Israeli authorities must exercise maximum restraint and respect the right to freedom of peaceful assembly.
"All leaders have a responsibility to act against extremists and to speak out against all acts of violence and incitement", the statement continued. "The Secretary-General reiterates his commitment, including through the Middle East Quartet, to supporting Palestinians and Israelis to resolve the conflict on the basis of relevant United Nations resolutions, international law and bilateral agreements".
The Envoys of the Middle East Quartet (from the European Union, Russia, the United States, and the United Nations), released a press statement on Saturday, in which they expressed their alarm at "the provocative statements made by some political groups, as well as the launching of rockets and the resumption of incendiary balloons from Gaza towards Israel, and attacks on Palestinian farmland in the West Bank".
Imminent risk of eviction
The Quartet representatives went on to declare their concern regarding the possible evictions of Palestinian families from homes, in which they have lived in for generations, in two neighbourhoods in East Jerusalem – Sheikh Jarrah and Silwan – and their opposition to "unilateral actions, which will only escalate the already tense environment".
This is a reference to a court case involving several Palestinians who face eviction due to a legal challenge by the Nahalat Shimon settler organization. The risk is considered to be imminent for four of the families.
The UN has called for on the Israeli Government to halt all forced evictions and on Thursday, Rupert Colville, the spokesperson for the UN Human Rights Office (OHCHR), warned that, if they take place, the evictions in the Sheikh Jarrah case would violate Israel's obligations under international law.
Saturday's fighting took place on Laylat-al-Qadr, the most holy day in the Muslim month of Ramadan, after large numbers of worshippers had prayed at the Haram Al-Sharif/Temple Mount compound. In their statement, the Quartet
Envoys called on the Israeli authorities to exercise restraint and to avoid measures that would further escalate the situation during this period of Muslim Holy Days.
"We call on all sides to uphold and respect the status quo at the holy sites", the statement continues. "All leaders have a responsibility to act against extremists and to speak out against all acts of violence and incitement".
The statement concluded with a reiteration by the Quartet Envoys of their commitment to a negotiated two state solution.
37 Palestinian children injured and arrested
On Sunday, the UN Children's Fund, UNICEF, urged the Israeli authorities to refrain from using violence against children and release all those children detained.
In a joint statement, Ted Chaiban, UNICEF Regional Director for the Middle East and North Africa, and Lucia Elmi, UNICEF Special Representative in the State of Palestine, noted that 29 Palestinian children have been injured over the past two days, and a further eight arrested. "A one-year-old toddler was among those injured. Some children were taken for treatment at hospitals, with injuries in the head and the spine. This comes amid reports that nearly 300 people were injured in the area".
The senior UNICEF officials said that the agency had received reports of ambulances being restricted from arriving on location to assist and evacuate the injured, and that an on-site clinic was reportedly hit and searched.
The statement called for all children to be protected from violence and kept out of harm's way at all times, for families' rights to access all places of worship to be preserved, and for those injured to be assisted without restrictions.