First year of the EU-Japan Economic Partnership Agreement shows growth in EU exports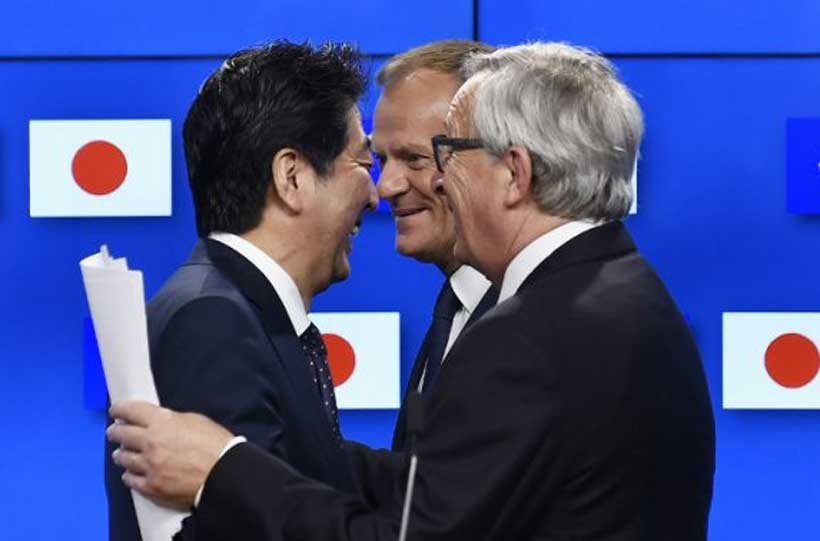 1 February 2020 marks the first anniversary of the entry into force of the EU-Japan Economic Partnership Agreement (EPA). In the first ten months following the implementation of the agreement, EU exports to Japan went up by 6.6% compared to the same period the year before. This outperforms the growth in the past three years, which averaged 4.7% (Eurostat data). Japanese exports to Europe grew by 6.3% in the same period.
Commissioner for Trade Phil Hogan commented: "The EU-Japan trade agreement is benefitting citizens, workers, farmers and companies in Europe and in Japan. Openness, trust and a commitment to established rules help deliver sustainable growth in trade. The EU is and will continue to be the largest and most active trading block in the world. The EU is a trusted bilateral partner to more than 70 countries, with whom we have the biggest trading network in the world."
Certain sectors have seen even stronger export growth over the same period:
Meat exports increased by 12%, with a 12.6% increase for pork exports, and frozen beef exports have more than tripled.
Dairy exports were up by 10.4% (including a 47% increase in butter exports).
Beverages exports went up by 20%, with 17.3% growth in wine exports.
Leather articles exports and apparel have seen an increase of 14% and 9.5%, respectively.
Electrical machinery exports, such as telecommunications equipment, storage devices and electronic circuits went up by 16.4%.
The EU-Japan EPA offers new opportunities for EU businesses of all sizes to export to Japan. It removes the vast majority of the €1 billion in duties that were charged annually on EU exports to Japan. Once the agreement is fully implemented, Japan will have scrapped customs duties on 97% of goods imported from the EU and annual trade between the EU and Japan could increase by nearly €36 billion.
Sectors that stand to benefit from the EU-Japan EPA include for example:
Spanish leather goods: Spanish shoe company Masaltos gets nearly two-thirds of its revenue from overseas sales, with Japan accounting for 4%. It has become more competitive on the Japanese market, as the EPA has helped reduce costs for exporters of luxury products.
French seeds: France's HEMP-it is a farmers' cooperative specialising in producing and certifying seeds. They have been working with the Hokkaido Hemp Association for the past four years, trying to restart the traditional hemp crop in Japan. The EU's trade agreement with Japan could help develop the business between HEMP-it and Japanese farmers by developing plant varieties without any THC.
Irish beef: Bord Bia, the Irish Food Board, has been promoting EU beef in a project co-financed by the EU. The campaign seeks to highlight Europe's high standards of food safety, quality and sustainability in Japan. Thanks to the EU-Japan EPA, tariffs on beef will gradually fall to 9% over the period of the agreement. This means Irish beef products can be sold at competitive prices.
Further examples of sectors and companies from other Member States are available here.
Background
The EPA creates new opportunities for European farmers and food producers, while fully protecting the EU's interests. Thanks to the agreement, 211 high-quality food and drink products from the EU (so-called "geographical indications") can now be sold under their own name in Japan and are protected from imitation.
In addition, the EU has gained better access to public contracts in Japan, one of the largest public procurement markets in the world. The agreement also offers better conditions for services suppliers, greater mobility for company employees, and a framework to enable the mutual recognition of professional qualifications.
The EU and Japan have also agreed to set ambitious standards on sustainable development, including for the first time a specific commitment to the Paris Climate Agreement.
Growth in EU exports to Japan – examples
| | |
| --- | --- |
| Product | Increase in exports under the agreement* |
| Beverages | 20% |
| Wine | 17.3% |
| Cider | 31.5% |
| Tea | 39.8% |
| Pasta | 14.9% |
| Sunflower seeds | 39.9% |
| Meat | 12% |
| Pork meat | 12.6% |
| Frozen meat of bovine animals | 221.0% |
| Dairy | 10% |
| Milk and cream | 120.7% |
| Butter | 47.8% |
| Cheese | 7.0% |
| Leather articles | 14% |
| Apparel | 9% |
| Babies' clothing and accessories | 108.3% |
| Electrical machinery | 16.4% |
| Telephone sets and telecommunication equipment | 69% |
| Discs, tapes, storage devices | 9.4% |
* February through November 2019 compared to February through November 2018
WFP: First Ukrainian humanitarian grain shipment leaves for Horn of Africa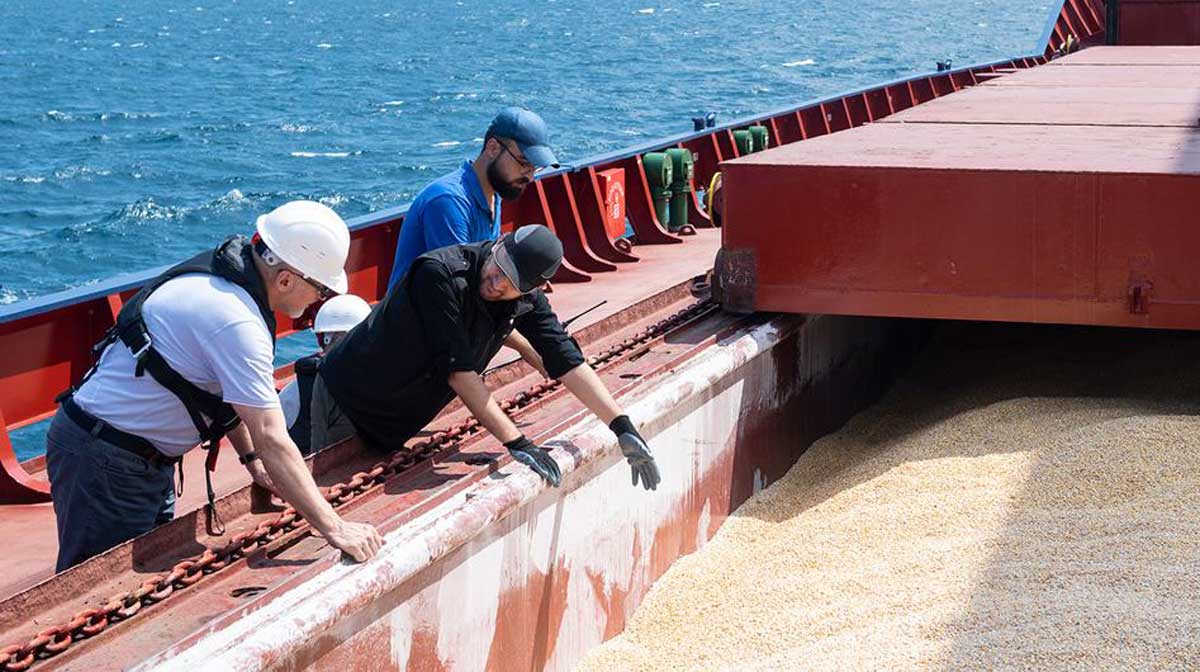 The first vessel transporting Ukrainian wheat grain to support humanitarian operations run by the World Food Programme (WFP) has left the port of Yuzhny, also known as Pivdennyi, the UN agency reported on Tuesday.
The MV Brave Commander departed with 23,000 metric tonnes of wheat grain for WFP's response in the Horn of Africa, where the threat of famine is looming due to severe drought.
This is the first shipment of humanitarian food assistance under the Black Sea Grain Initiative signed by Ukraine, Russia, Türkiye and the UN in July.
Feeding the world's hungry
It marks another important milestone in efforts to get much-needed Ukrainian grain out of the war-torn country and back into global markets, to reach people worst affected by the global food crisis.
"Getting the Black Sea Ports open is the single most important thing we can do right now to help the world's hungry," said WFP Executive Director David Beasley.
"It will take more than grain ships out of Ukraine to stop world hunger, but with Ukrainian grain back on global markets we have a chance to stop this global food crisis from spiraling even further."
WFP will use the wheat grain shipment to scale-up its efforts in southern and south-eastern Ethiopia, supporting more than 1.5 million people affected by drought.
Globally, a record 345 million people in more than 80 countries are currently facing acute food insecurity, while up to 50 million people in 45 countries are at risk of being pushed into famine without humanitarian support.
The current hunger crisis is being driven by several factors including conflict, climate impacts, and the COVID-19 pandemic.
The war in Ukraine is another catalyst as the country is a major grain exporter. Ukraine was exporting up to six million tonnes of grain a month prior to the start of the conflict in February, but volumes now are at an average of one million tonnes per month.
More action needed
WFP said that with commercial and humanitarian maritime traffic now resuming in and out of Ukraine's Black Sea Port, some global supply disruptions will ease, which will bring relief to countries facing the worst of the global food crisis.
Crucially, Ukraine will also be able to empty its grain storage silos ahead of the summer season harvest, the agency added.
However, despite these developments, the unprecedented food crisis continues.
WFP stressed the need for immediate action that brings together the humanitarian community, governments, and the private sector to save lives and invest in long term solutions, warning that "failure will see people around the world slip into devastating famines with destabilizing impacts felt by us all."
New WEF ESG initiative looks to improve socioeconomic conditions in Northern Central America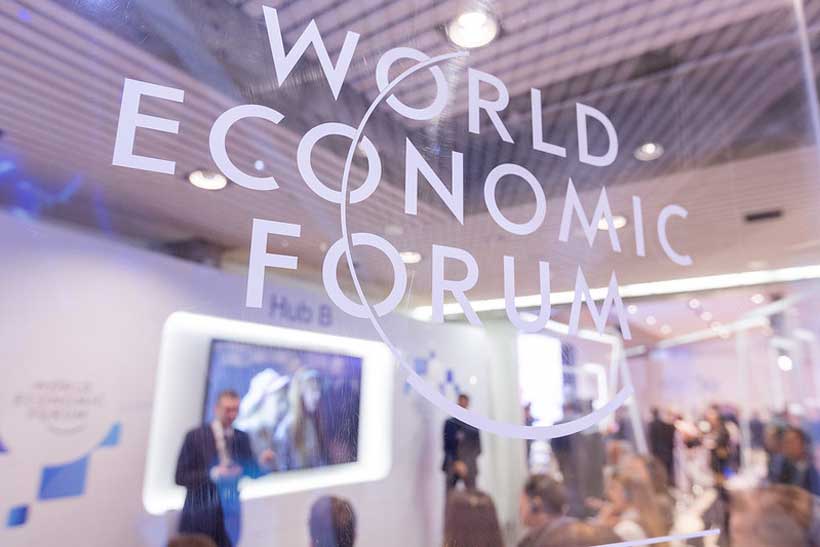 The World Economic Forum announced a new initiative in three Central American countries that will support the private sector apply Stakeholder Capitalism Metrics and better environmental, social and governance (ESG) reporting to improve local socioeconomic conditions and environmental resilience.
The announcement was made at events convened by the Forum with CentraRSE in Guatemala, COHEP in Honduras and Fundemas in El Salvador. These were attended by leaders from the public and private sector, civil society and international organizations who discussed the benefits and opportunities of implementing structured ESG reporting metrics, practices and global corporate trends. National and regional efforts and best practices were also showcased.
The Measuring Stakeholder Capitalism initiative has identified a set of 21 core and 34 expanded universal metrics and disclosures drawn from existing standards. The metrics and disclosure seek to improve how companies measure and demonstrate their performance against environmental, social and governance indicators and consistently track their positive contributions towards achieving the UN Sustainable Development Goals (SDGs).
Strengthening sustainability credentials and building the capacity to report this information will represent a significant advantage for businesses and the economy as a whole, particularly to attract foreign investment and integrate into regional and global value chains.
"Amid an increasingly challenging context confronted with overlapping global crises, public-private collaboration and the decisive action of local leadership are even more necessary to improve economic, social, environmental and governance conditions. All sectors must work together to build a prosperous and resilient ecosystem, offering hope and real opportunities for people in the region to develop their potential at home," said Marisol Argueta, Head of Latin America at the World Economic Forum.
The initiative is a response The initiative is a response to US Vice President Kamala Harris's Call to Action, which calls on businesses and social enterprises to promote economic opportunities for people in the region as part of a comprehensive strategy to address the root causes of migration. Vice President Harris has announced a total of more than $3.2 billion in new commitments to the region in coordination with the Partnership for Central America since the effort was launched in May 2022.
"As we look to multi-sector approaches to solve the social challenges facing our communities globally, the World Economic Forum's ESG framework provides a structure for businesses to drive greater economic development. Working with public and private sector partners, this can translate into quality jobs, environmental protections and better lives for families," said Jonathan Fantini-Porter, Executive Director of the Partnership for Central America.
The areas of focus, led by the Partnership for Central America (PCA), intend to support the region's long-term development through digital and financial inclusion, food security and climate-smart agriculture; climate adaptation and clean energy; education and workforce development; and public health access. The planned ESG metrics and corporate reporting activities also aim to motivate local leaders to take measurable action on their contributions to enhancing socioeconomic conditions and environmental resilience in the region.
Based on existing standards, this framework provides a set of metrics that can be reported by all companies, regardless of industry or region. These metrics also offer comparability, which is particularly important for creating a systemic and globally accepted set of common standards for reporting corporate sustainability performance.
As part of the activities carried out in Central America, the Guatemalan company, Grupo Mariposa announced the adoption of the global metrics framework promoted by the World Economic Forum (Stakeholder Capitalism Metrics) and declared its commitment to include them in future reporting cycles. Grupo Mariposa is the first company in Central America to incorporate the metrics in its reports.
'Immensely bleak' future for Afghanistan unless massive human rights reversal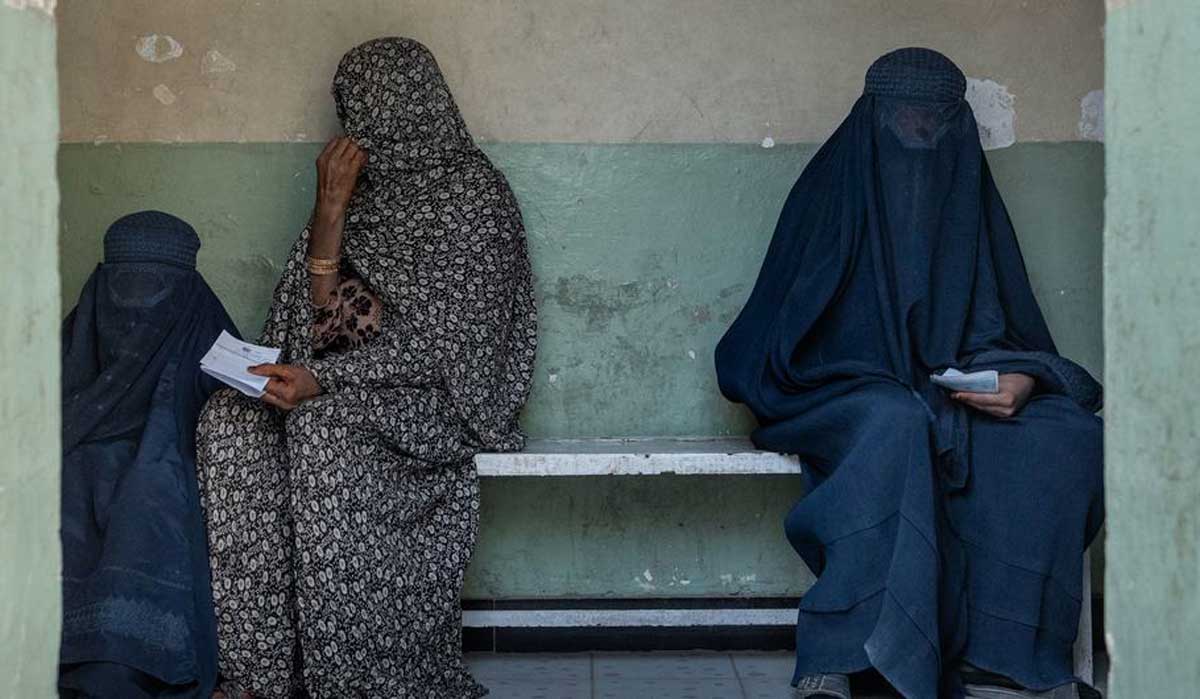 The international community must dramatically increase efforts to urge the de facto authorities in Afghanistan to adhere to basic human rights principles, a group of UN independent rights experts said on Friday.
"The future is immensely bleak for Afghans if more is not done by the international community to ensure the Taliban changes its modus operandi and complies with its human rights obligations," they said in a statement.
The experts recalled that following the Taliban takeover last August, they had appealed for the international community to take "stringent actions" to protect Afghans from violations such as arbitrary detention, summary executions, internal displacement, and unlawful restrictions on their human rights.
Failure to deliver
"One year later, we reiterate this call," they said. "Despite making numerous commitments to uphold human rights, the Taliban have not only failed to deliver on their promises, they have also reversed much of the progress made in the past two decades".
Moreover, the humanitarian and economic crisis in Afghanistan, which has already caused immeasurable harm to millions, shows no signs of slowing down. In fact, it is predicted to worsen, they added, partly due to the interruption of international assistance and the freezing of Afghan assets abroad.
Attack on women and girls
The experts said the Taliban have committed a "plethora" of human rights violations, with the virtual erasure of women and girls from society, as well as their systematic oppression, being particularly egregious.
"Nowhere else in the world has there been as wide-spread, systematic and all-encompassing an attack on the rights of women and girls – every aspect of their lives is being restricted under the guise of morality and through the instrumentalization of religion. Discrimination and violence cannot be justified on any ground".
Regrettably, there is little indication that the human rights situation is turning a corner, they said.
No confidence
"Indeed, the daily reports of violence – including extra-judicial killings, disappearances, arbitrary detention, torture, heightened risks of exploitation faced by women and girls including for the purposes of child and forced marriage, and a breakdown in the rule of law – gives us no confidence that the Taliban has any intention of making good on its pledge to respect human rights."
Citizens now have no means for redress as the Afghanistan Independent Human Rights Commission has been abolished, along with other independent oversight mechanism and institutions.
The administration of justice has also been compromised. The applicable law is unclear, and judges and other officials have been replaced, which has especially affected women.
Peace prospects dim
The experts pointed to other violations, such as the curtailing of press freedom, and the rise in attacks on religious and ethnic minorities, some of which were claimed by the ISIL-KP terrorist group. They also and highlighted how journalists, activists, academics and artists have either left the country, quit their work, or gone into hiding.
Furthermore, in the absence of an inclusive and representative government, prospects for long-lasting peace, reconciliation and stability will remain minimal. 
"The de facto authorities seek international recognition and legitimacy. Regrettably, they continue to abuse almost all human rights standards while refusing to offer even a modicum of respect for ordinary Afghans, in particular women and girls," said the experts.
Most recently, the Taliban appeared to have been harbouring the leader of Al Qaeda. Ayman al-Zawahiri was killed last week in a US drone strike, which the experts said also raises concerns of a violation of international law.
"Until it demonstrates significant steps towards respecting human rights, including by immediately reopening girls' secondary schools and restoring their access to a quality education, they should not be on a path to recognition."
Action by the authorities
In addition to honouring their international obligations, the experts have called for the Taliban to fully implement human rights standards, including respecting the rights of women and girls to education, employment and participation in public life.
The de facto authorities should immediately open all secondary schools for girls, and lift restrictions on women's mobility, attire, employment and participation. The rights of minority communities must also be upheld.
The Taliban are also urged to "respect the general amnesty and immediately stop all reprisals against members of the former government's security forces, other officials and civil society, especially human rights defenders, including women".
Furthermore, human rights monitors and humanitarians should be allowed free, unhindered access throughout the country, including to sensitive locations such as detention facilities.
They also called for the Afghanistan Independent Human Rights Commission, bar associations, and other relevant unions, to immediately be reinstated and allowed to operate freely and independently.
International appeal
The experts also outlined steps the international community should take.
They include insuring civilians have equitable access to humanitarian aid, and supporting ongoing initiatives by Afghan women towards a strategy to promote the rights of women and girls, with clear benchmarks and expectations.
Countries are also urged to maintain and/or adopt sustained and robust humanitarian exemptions within sanctions regimes to ensure compliance with international human rights and humanitarian law.
"Such measures should be fit for purpose, ensure that sanctions measures do not interfere with protected humanitarian action under international law, and function to remediate the current humanitarian crises and to prevent sanctions from continuing to exacerbate the humanitarian human rights crises being faced by the Afghan people," they said.
Role of UN experts
The 20 experts who issued the statement were all appointed by the UN Human Rights Council.
They include Richard Bennett, UN Special Rapporteur on the situation of human rights in Afghanistan, and other Special Rapporteurs who monitor and report on issues such as the situation of human rights defenders worldwide.
These independent experts receive their mandates from the Council and operate in their individual capacity. They are neither UN staff, nor are they paid for their work.