Afghanistan is commonly known as graveyard of empires. Several rulers tried to overpower it. , but in vain. They had to bite the dust. Genghis Khan lost a son during siege of Bamian. Alexander the Great had to beat hasty retreat. In the nineteenth century `Great' Britain, at acme of the imperial power, invaded Afghanistan. It was humbled, marking beginning of the British Empire. They never again attacked Afghanistan taking refuge under their strategy of `Masterly Inactivity'.
Erstwhile Soviet Union rushed its troops to Afghanistan in aid of tottering Afghan government. In retaliation, the USA and its allies cobbled up Afghan resistance, mujahideen, to fight the Soviet forces. The Soviet Union had its nosed bloodied on Afghan soil. It retreated. Meanwhile, several component countries under Soviet umbrella rebelled. The Soviet Union broke into congeries of several independent republics, confining the Union to Russia. A Taliban government emerged at the helm after Soviet departure.
The sole super power, the USA, attacked Afghanistan to oust the Taliban. The ostensible reason was that the Taliban had sheltered Osama bin Laden, mastermind of 9/11 attack on twin tower of the World Trade Centre at New York. The Taliban had no answer to incessant aerial bombing. Their government collapsed. For a while it looked as if the Afghan invincibility has been proved to be a myth. After decades of fighting, it dawned on the USA that the Afghan intervention was a misadventure. The Afghan war was the costliest war in terms of dollars and human lives. The USA stopped responding to SOS signals from Afghan forces, under intermittent attacks by Taliban. They held several rounds of talks with Taliban to negotiate safe exit. Why peace in Afghanistan is elusive? Peace in Afghanistan will remain elusive unless complex ground realities are understood. Shortly after meeting Pakistan's foreign minister, Afghan president dashed to New Delhi with a situation update.
Taliban now well understand the stalemate situation in Afghanistan. They understand frailties of the government forces and the `invading 'Americans. American soldiers willy-nilly perform duties. They understand Taliban's view that they are fighting a holy war to flush out invaders. Afghan troops too are not motivated to fight their own Muslim brothers. President Trump fumed and fretted when an Afghan soldier shot dead a member of a US army training unit in the southern province of Uruapan. Taliban showed their muscle in a sudden attack on Ghazni, and occupied the city centre, 150km from Kabul. It took four days of intense fighting backed by a number of strikes by American war planes to push them back. The operating budget of the Afghan national security forces is to the tune of $ 6.5 billion, more than twice the entire federal expenditure of Afghanistan. Trump may stop funding if American advisers and soldiers continue to get killed in action.
Like American soldiers, Afghan trainees too realize it pays to connive at Taliban presence and let farmers grow poppy. Afghanistan has become a kleptocratic state where every government posting and promotion depends on power and patronage. India fears that if the USA strikes an accord with Taliban, Indians manning spy stations in Afghanistan will be left in the lurch. Besides, Islamic state may emerge another challenge. China too is fearful of rising IS influence in Afghanistan. China, quietly wants access to the rich mineral and oil resources in Afghanistan. China's National Petroleum Company has won rights to explore and develop oilfields in Amu Dariya basin in Afghanistan, which has enormous oil reserves. India has completed a dam in Afghanistan and constructing 11others. It wants Americans not to leave Afghanistan until 1922. Afghanistan wants India to accelerate work on various India-supported infrastructure projects, including the Chabahar Port and supply of NATO force equipment particularly four helicopters immediately. Pakistan fears India is entrenching itself in Afghanistan to support the rebels in Baluchistan.
China also wants peace and stability in Afghanistan so that there are no unsettling repercussions among the Uyghur's in Xinjiang province. Russia and Iran are supporting Taliban with a view to counteracting the common enemy, the Islamic State, which is seeking a foothold in Afghanistan. US wanted India to send more troops to prevent a Taliban takeover or a civil war. But, India was nonchalant. Bitter lesson it is the USA, not the Taliban who are weary of the unending fighting. A Taliban commander quipped, `you have the watches, and we have time'. American mothers are no longer fond of contributing body packs to a pointless war.
The USA knows without Pakistan's whole-hearted assistance, there is no end to Afghan imbroglio. Many a time, India tried to fish in Afghan hot waters. It offered to mediate with the Taliban. But, the USA rejected Indian overtures. India's hand could have flared up fighting instead of dousing it. Undeterred by USA's cold shoulder, India is still trying to carve out a niche in Afghan solution. It has sunk billions of dollars in Afghan infrastructure and hydroelectric powers. It built Chahbahar port in Iran to bypass Pakistan transit. Like Pakistan India too had influencer over mujahideen, belonging to Northern Alliance, It trained Afghan Northern Alliance fighters. India's ambassador Bharath Raj Muthu Kumar, with the consent of then foreign ministerJaswant Singh, coordinated military and medical assistance that India was secretly giving to Ahmad Shah Massoud and his forces in Afghanistan.
The support involved helicopters, ordnance, mortars, small armaments, refurbished Kalashnikovs seized in Kashmir, combat and winter clothes, packaged food, medicines, and funds. These supplies were delivered circuitously with the help of other countries (Aeini and Farkhor air bases in Tajikistan) or throughMasssoud's brother in London, Wali MassoudIndia opened four consulates at Kandahar, Jalalabad, Heratand Mazar-e-Sharif, besides its embassy at Kabul. India is using these consulates to stoke up secessionist movements in Baluchistan and volatile tribal belt. Current situation (January 2020) Afghanistan's `president' Ashraf Ghani won the Afghanistan election. He secured slightly over 50 per cent of the vote. Thus he avoided the need for a run-off election. His rival, Dr Abdullah Abdullah doubts fairness of the election result. President Ghani is rueful at being marginalized in US –Taliban talks. He has demanded a lasting ceasefire as a prelude to the talks.
He has expressed muffled ennui, if not a threat, that without a ceasefire or something akin to it, the Afghan government will have difficulty endorsing a US-Taliban agreement. Ghani's problem is that Afghan forces are no longer enthusiastic about fighting the Taliban. When Taliban kill about 20 to 40 Afghan troops each day, emitting SOS, the US air force no longer scrambles for their rescue. During 2020, The US air force As for Taliban, they regard Ghani as also his government puppets. Ghani is being supported by India who is rueful at Pakistan's crucial role in asolution. The USA initially called for India's role in a solution. But, it is now mum about it. It rather lauded Pakistan's role in resumption of dialogue, intermittently truncated by hardline demands of the stakeholders. US Air Forces Central Command said in a January 2020 report the US has dropped 7,423 bombs on targets in Afghanistan in 2019as against 7,362in 2018. The figure represents a dramatic increase in bombings in Afghanistan in contrast to 2009 when 4,147 bombs were dropped under former President Barack Obama. Besides, more than 60 civilians were killed or wounded in a US drone attack targeting a top Taliban splinter-group commander in the western Afghanistan province of Herat in January 2020.
At long last, the Taliban have agreed to a ceasefire for about 10 days. During this period, attacks on major cities and highways would be scaled back. Taliban are yet to decide whether they would keep ceasefire while about 13,000 American forces and thousands more NATO troops leave Afghanistan. The US is optimistic that the ceasefire would help strike a deal. War costs The US spends about $4.9billion a year to support the 320,000 Afghan National Defence Security Forces. The US and other donors provide about 53 per cent of Afghanistan's annual budget. If US hold back the money, there would be no pay for the Afghan armed forces. Besides, many of the schools and hospitals would have to be shut down. The USA needs some plausible justification, like maintaining a counter terrorism presence, to continue the aid after the war ends.
The toll of war: A confidential trove of government documents obtained by The Washington Post (December 9, 2019) reveals that senior U.S. officials failed to tell the truth about the Afghan war. They kept making rosy pronouncements they knew to be false and concealed unmistakable evidence the war had become unwinnable. Since 2001, an estimated 157,000 people were killed in the war in Afghanistan. Afghan civilians 43,074, Afghan security forces 64,124,Humanitarian aid workers 424, Taliban fighters3, 814 and other insurgents, U.S.contractors67 Journalists and media workers 2,300, U.S. military personnel l42, 100, NATO and coalition troops 1,145.
Other revelations: The documents were generated by a federal project examining more than 2,000 pages of previously unpublished notes of interviews with people who played a direct role in the war, from generals and diplomats to aid workers and Afghan officials. Douglas Lute, a three-star Army general who served as the White House's Afghan war czar during the Bush and Obama administrations, told government interviewers in 2015: "What are we trying to do here? We didn't have the foggiest notion of what we were undertaking. "If the American people knew the magnitude of this dysfunction.2, 400 lives lost," Lute added, blaming the deaths of U.S. military personnel on bureaucratic breakdowns among Congress, the Pentagon and the State Department. "Who will say this was in vain? "Since 2001, over 775,000 U.S. troops have deployed to Afghanistan. Of those, 2,300 died there and 20,589 were wounded in action.
The U.S. government failed to curtail runaway corruption, build a competent Afghan army and police force, and reduce Afghanistan's thriving opium trade. Since 2001, the Defense Department, State Department and U.S. Agency for International Development have spent between $934 billion and$978 billion, according to an inflation-adjusted estimate calculated by Neta Crawford, a political science professor and co-director of the Costs of War Project at Brown University. These figures do not include money spent by other agencies such as the CIA and the Department of Veterans Affairs, which is responsible for medical care for wounded veterans. The documents also contradicted public statements from U.S. presidents, military commanders and diplomats who assured Americans year after year that they were making progress in Afghanistan and the war was worthwhile. Military headquarters in Kabul as also the White House distorted statistics to portray the USA as a winner.
Afghan government's connivance at poppy cultivation International media has begun to question what would be the legacy of allied intervention against Afghanistan. Despite spending over US $ 9billion during past 18 years, poppy cultivation is rising. One may have reservations about Taliban's monopoly of right to issue fatawa (religious edicts). But, there is a silver lining to the edicts. Mullah Mohammad Omar (1996-2001) outlawed poppy cultivation (in 1990s).He declared poppy cultivation to be haram, prohibited, under Islam. Subsequent Afghan governments made it permissible, halal, by collecting ushr (ten per cent deduction on poppy income). Government functionaries strike marriage of convenience with farmers to encourage poppy cultivation in vast swathes of land. According to a 2009 UNODC report on opium production, ushr generates around US$ 22 to 44 million a year.
The pictures of foreign soldiers posing in poppy fields confirm the allegation that the intervening force also is a shareholder in the booty. The US military is paying off the Taliban with bags of gold to prevent them from attacking vehicle convoys, proving that there is no real "war" in Afghanistan, merely a business agreement that allows the occupiers to continue their lucrative control of record opium exports while they construct dozens of new military bases from which to launch new wars probably on Pakistan to denuclearize it .Voracious readers may go through Paul Joseph Watson's report, November 20, 2009, Afghanistan: Troops Guarding the Poppy Fields. The US government mulled to impose a tax under The Sacrifice Act of 2010 to meet the burgeoning cost of Afghan war (key debaters Dave Obey, Representative John Murtha, Barney Frank). Watson alleged the extra tax would be used for paying, nay `bribing the Taliban, paying off CIA drug lords, and protecting heroin-producing opium fields'. He added: `The Afghan opium trade has exploded since the U.S. invasion of Afghanistan, following a lull after the Taliban had imposed a crackdown'. According to the U.N., the drug trade is now worth $65billion.
Afghanistan produces 92 per cent of the world's opium, with the equivalent of at least 3,500 tonnes leaving the country each year. This racket was secured by drug kingpins like Ahmed Wali Karzai, the beloved brother of former president Hamid Karzai, and other influential persons. The essence of UNODC's policy is that there is a causal (apriori or cause-and-effect relation) between poppy cultivation and the ongoing insurgency. Afghan government handpicks pliable provincial governors for eradication of poppy. These governors feed fictitious figures to the UN agencies about their landmark achievements in rooting out poppy cultivation at its various stages. These focal nodal prodigies have created the euphoria that government-controlled provinces are poppy-free.
RAW's nod: Aside from euphoric reviews, the factual position is that poppy cultivation in Afghanistan is flourishing by leaps and bounds. The governors are motivated more by self-interest than by national objectives. They are minting money from all quarters, including India's intelligence agency, Research and Analysis Wing. The RAW is interested in turning influential Afghans against Pakistan, and planting insurgents in Pakistan-Afghanistan border areas, than in poppy eradication. The RAW understands that there is no single fail-safe panacea for eradicating the poppy curse. Exterminating the menace of poppy lies outside the RAW's mandate.
Poppy, a cash crop: Aside from the RAW's machinations, the problem of poppy cultivation calls for a closer look in a multi-dimensional perspective. Afghanistan has a predominantly agrarian economy. Opium production contributes35 per cent of Afghanistan's Gross Domestic Product while cereal crops only about 27 per cent. There is no industrial structure to name, despite its tall claims, India has not been able to lay tangible industrial infrastructure to boost Afghan economy. Afghanistan is the one of the world's least developed country and the poorest in Asia. In terms of Maslow's hierarchy of needs, majority of the country's population is concerned about physical needs (food, clothing and shelter).
Poppy cultivation is the main avenue of physical security. There is a symbiotic relation between the people's needs forsook-economic security and poppy cultivation. Majority of population is preoccupied with how to survive by ensuring food security by getting employed in poppy cultivation. Yet, they find it difficult to make ends meet. The UNODC's observation that about 14 per cent of Afghans are employed in poppy cultivation does not reflect the real life situation. The agricultural-production system is mostly dependent on seasonal rainfall and poor water-management. As such, productivity per hectare is low. The centuries-old traditional cultivation system impedes their economic progress. The system if pivoted on salaam that is cash advance given on security of future crop yield. Poppy is the favourite crop by way of security rather than wheat, black cumin or some other crop. Afghan government could veritably be termed a poppy syndicate because of its lack of interest in poppy eradication. The governors look like custodians of poppy-growing lands. How could this coterie axe its own interest?
Fifty Years OF India-Bangladesh Ties: Sky's The Limit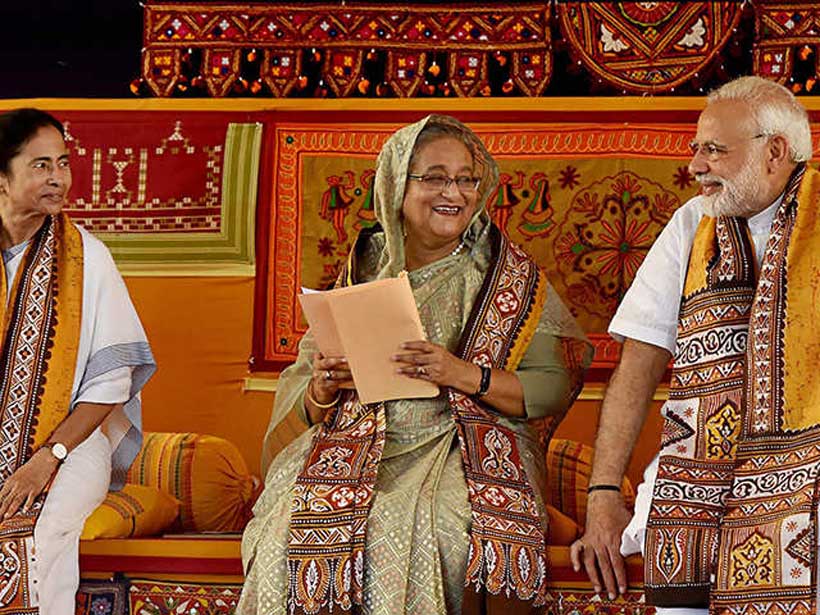 Bangladesh and India are two neighboring countries of South Asia and these two countries have historically had very close relations. After the partition of India and Pakistan in 1947, present day Bangladesh was part of the Republic of Pakistan as East Pakistan. The people of Bengal will never forget the assistance rendered by the late Prime Minister of India Indira Gandhi and her government when the people of East Bengal under the leadership of Bangabandhu Sheikh Mujibur Rahman took part in the war of independence against the West Pakistani military rule.
The role that Mrs. Gandhi played in the international arena, including providing shelter and military assistance to nearly one crore East Pakistani refugees, accelerated Bangladesh's independence. The generosity shown by Mrs. Gandhi in withdrawing the Indian Allied forces from independence-North Bangladesh in a very short time at the request of Bangabandhu is rarely seen in the case of the newly independent countries.
The unity between the two countries since independence has continued to this day. However, despite the existence of negative relations between Bangladesh and India for some time, the relations between the two countries have reached a certain height in the last 12 years. Many important problems have been solved in the last 12 years, including the solution of enclave problems. Relations between the two countries have been further strengthened by India's assistance in various projects.
On an annual basis, India's exports to Bangladesh increased by 46 percent. As of January-March 2021, India's total exports to Bangladesh amounted to US 3.16 billion. In other words, during this period, Bangladesh was the fourth largest exporter to India. Bangladesh was preceded by the United States (US 15.40 billion), China (US 5.92 billion) and the UAE (US 5.34 billion).
What is clear from these statistics is that trade between the two countries has greatly improved. However, despite the increase in Indian exports to Bangladesh, the desired target for products exported from Bangladesh has not yet been achieved. However, since 2011, the trade deficit between the two countries has been reduced, albeit to a lesser extent, as a result of the Government of India's decision to allow duty-free trade of Bangladeshi products in the Indian market, except for 25 products. Even then, in order to improve relations, the two heads of government should reach an agreement to reduce the trade deficit.
In the field of culture, very friendly relations exist between the two countries. Just as Bangladeshi cultural groups display their cultural activities in India, so Indian cultural groups often present their activities to the people of Bangladesh. Through this, a strong bridge has been created in the cultural arena of the two countries. It is worth mentioning here that since Bangladesh and India are two states of the subcontinent, there are many similarities between the cultural worlds of the two countries.
The scholarships that the Government of India has introduced for Bangladeshi students in various fields to further enhance the relations between the two countries have had a positive impact on the relations between the two countries. Along with scholarships under the Indian Council for Cultural Relations, the Government of India has introduced scholarships for Bangladeshi students in several other sectors. Among these are the Friendship Scholarship, the Scholarship for the Children of the Freedom Fighters and the Bangabandhu Chair Scholarship on the occasion of Bangabandhu's birth centenary. The fact that a large number of people from Bangladesh travel to India every year for medical treatment sends a positive message to the relations between the two countries.
In addition, the governments of the two countries are seriously considering launching a regional inter-country road link. If this communication starts, there will be huge potential for expansion of trade and commerce between the two countries. It is expected that this will open new doors for Bangladesh's trade not only with India but also with our neighboring countries. Many try to view inter-country road connectivity in a negative light, arguing that Bangladesh would then become India's corridor.
Such an argument is entirely motivated, because if such efforts are successful in the age of globalization, it will bring benefits to both countries. Providing duty-free trade and visa-free travel with this communication will benefit both countries as well as strengthen the people-to-people ties between the two countries as we see in Europe. Many European countries can be entered under Schengen visa.
There is no denying that the governments of Bangladesh and India have reached a consensus on a number of issues since the post-independence period. Important among these were the Padma water sharing agreement, the solution of enclave problems and duty-free access to goods to reduce the trade deficit. However, although the relations between the two countries are very deep, it has not been possible to reach a consensus on a number of issues so far. The most important of these are the Teesta water sharing agreement and the killing at the border.
Although the Indian government has a positive attitude towards the Teesta water treaty, it is not possible to do so due to opposition from the West Bengal government. To complete the contract. If this agreement is reached, it will not only have a positive impact on the relations between the two countries, but will also alleviate the suffering of the people of northern Bangladesh due to the lack of Teesta water.
On the other hand, despite high-level talks between the two countries to reduce the number of killings on the border to zero, such killings have occasionally negatively affected relations between the two countries. The killings should be reduced, especially as the people of Bangladesh may have a negative impact on India.
Bangladesh-India relations are on such a strong foundation that many countries of the world have started envying this relationship. Various leaders are trying to bridge the gap in this relationship. The two heads of government should be aware of this.
We must remember that the relationship between the people of Bangladesh and India stands on a very strong foundation. Thus, the main theme of this year's Friendship Day may be the conviction to move the relationship forward by reaching consensus on the issues on which consensus has not yet been reached.
Pakistan slips on a slippery slope of religious militancy
Pakistani political and military leaders have vowed to eradicate ultra-conservative religious extremism that drove a mob to torture, brutally lynch a Sri Lankan national, and burn his body in the eastern city of Sialkot. Some 900 cases have been filed with police and 235 people arrested in connection with the killing.
"Let me make this clear: I have decided that from now we will not spare those who resort to violence in the name of religion, especially in the name of the Holy Prophet (PBUH)," Prime Minister Imran Khan said at a commemoration of Priyantha Kumara Diyawadana, a 48-year-old textile factory manager.
The mob accused Mr. Diyawadana of removing a sticker of Tehreek-e-Labbaik Pakistan (TLP) or 'I am Present Pakistan '(TLP), a far-right militantly religious group, from machinery before a visit by foreigners.
Some reports claimed that a dispute between Mr. Diyawadana and workers sparked the lynching. It was not clear whether the argument may be connected to the stickers.
The TLP condemned the Sialkot killing but has often turned unfounded blasphemy allegations into a violent crusade in a country where punishment for it is a mandatory death sentence.
Whatever sparked the killing, the government's response seemed aimed to project determination to tackle a festering problem. It is a claim that rings hollow, despite Mr. Khan's strong words, in a country where government policies are inconsistent or appear to even encourage religious ultra-conservatism and intolerance.
"We'll see the truth of this soon enough when the next Pakistani — be he or she Muslim, Hindu, Christian, or otherwise — is lynched in the name of blasphemy.," said journalist Zarrar Khuhro. "Because that's going to keep happening no matter what becomes of those arrested in the Sialkot lynching. You know it, and I know it too."
Despite acting against Mr. Diyawadana's killers, government and military leaders failed to censor defense minister Pervez Khattak for downplaying, if not justifying, the killing.
Speaking after Mr. Diyawadana's killers proudly admitted their crime in front of TV cameras and posted selfies with his mutilated body online, Mr. Khattak described them as boys entering adulthood who were "ready to do anything" and learn with age how to control their emotions. "So, this happens among kids; fights take place and even murders. Does this mean it is the government's fault?"
Most of the suspects in Mr. Diyawadana's killing were under the age of 30.
Mr. Khattak's remarks seemed a throwback to four years ago when the military appeared to openly support the TLP as its staged a mass protest against the government of former prime minister Nawaz Sharif.
Dawn, Pakistan's flagship English-language newspaper, summed up the state of affairs in an editorial. The paper said that "such a statement from a federal minister should come as a shock, but unfortunately, we are accustomed to our public officials being in denial about the realities of extremism and violence in the country."
Weeks earlier, the government had initially caved in to demands of the TLP under pressure from a mass protest march of thousands of the group's followers on the capital Islamabad. The demands included the reversal of a decision to outlaw the group and releasing its leader and followers from jail. However, a week later, the government backed out of the deal with the group.
Days before the killing, Mr. Khattak's colleague, information minister Fawad Chaudhry, sought to shield from criticism religious seminaries or madrassas, an influential segment of Pakistan's education system. Mr. Chaudhry, who unambiguously condemned Mr. Kumara's killing, did so by blaming the spread of extremism in Pakistan primarily on public schools rather than on madrasas.
"The institution of the madrassa has become the primary political base for religious groups and religious-political parties and continues to strictly adhere to its potentially explosive sectarian character. It is expanding and encroaching on the formal education sector, and the state has failed to regulate the institution," said Pakistani analyst Mohammad Amir Rana.
Countering Mr. Chaudhry's assertions, Mr. Rana noted that "formal education institutions have not produced a fraction of the number of militants who enter the ranks of various national and international terrorist organisations which the madrassas belonging to different banned militant organisations have produced so far."
Mr Rana made his remarks days before the Sialkot killing, but he could have been writing after the incident when he noted that successive Pakistani governments had sought to depoliticise education on public campuses "while the madrassa students remain politically and ideologically charged and vulnerable to be exploited for street protests and recruitment for military purposes."
Mr. Chaudhry got it right when he pointed to the public system but failed to mention that it was because the government was increasingly hiring madrassa graduates as teachers in the public sector.
"The madrassa mindset is at its full play in society and is responsible for promoting two major socio-political conflicts…first, the sectarian divide, and second, ideological radicalism," Mr. Rana warned.
That mindset is gaining further ground with the introduction of a singular national curriculum that gives greater importance to religious education. A court in Lahore has ordered that all school students in Punjab be checked for Quran reading skills.
"Preliminary reports suggest province-wide confusion and chaos and a state of fear among children, teachers, and school principals. Magistrates accompanied by rifle-bearing policemen are pouncing upon schools, interrogating seven- to 12-year-old children," reported nuclear scientist and human rights activist Pervez Hoodbhoy.
"Grim-faced magistrates swooping down upon schools, destroying the authority of teachers and school principals, and putting terror into the hearts of all is a disgrace to the notion of education. It may not end here," Mr. Hoodbhoy warned."
"How we dress, speak, and think is going to be increasingly policed. Imran Khan's Pakistan is racing down the path to Talibanisation," he added.
Quaid-e-Azam: The Protector-General of minorities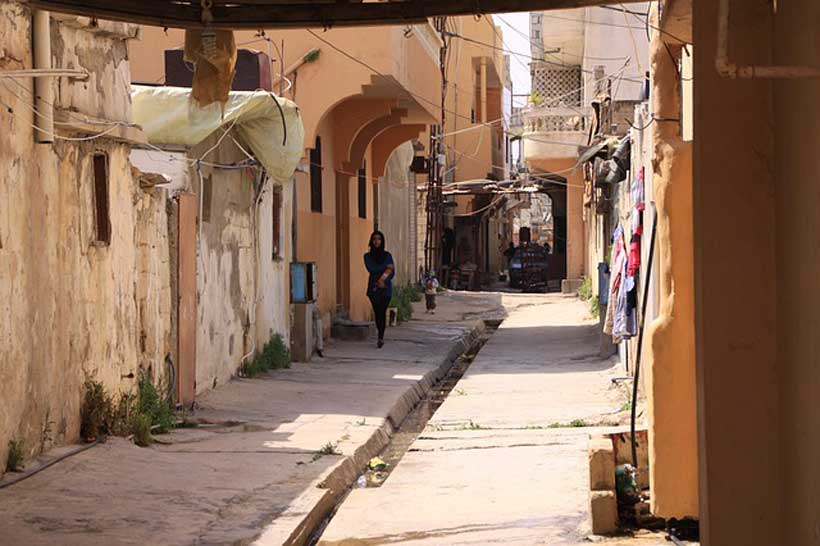 Lynching and setting people was a phenomenon peculiar to India under Modi. But, in a shocking incident , a Sri Lankan factory manager in Sialkot was lynched and later burnt alive. Not only the Pakistan government but also the religiously-oriented parties condemned the incident. Government announced to confer Tamgha-e-Shujaat to the lone voice who tried his utmost to save the victim's life.
It is heartening that Pakistan immediately apprehended dozens of suspects. In case of India such gory acts go unnoticed.
The incident brought into limelight the bitter fact that ordinary people have a purblind view of blasphemy. They could have avoided taking the law into their own hands. They could have handed over the victim to the police for prosecution if there was any credible shred of evidence against him.
Need for soul searching
While celebrating the Quaid's birthday on 25th December, the people should refresh their memories of the Quaid's vision. Did he visualise Pakistan to be an enlightened democracy or a theocracy? The Quaid's whole political struggle was against fanaticism, then spearheaded by Hindus.
Hindu-Muslim amity
The 1916 Lucknow Pact was acknowledged as a pillar of Hindu-Muslim friendship. However, Motilal Nehru, at the behest of the fanatic Hindus, shattered the spirit of peaceful coexistence by formulating his Nehru Report (1928). His son Jawaharlal, outwardly liberal, regarded the creation of Pakistan as a blunder. His rancour against Pakistan reached a crescendo in his remark 'I shall not have that carbuncle on my back'. Jaswant Singh, in his book, Jinnah: India, Partition, and Independence reveals that Jinnah shelved the idea of independent Pakistan by putting his signature to the Cabinet Mission's recommendations. This Mission envisaged keeping India undivided for ten years. The constituent assemblies were to consider the question of division after 10 years. When Congress refused to accept the recommendations of the Cabinet Mission, the British government decided to divide India.
Pacifist Jinnah versus jingoist Nehru and Patel
Despite the lapse of over 70 years, India still has to reconcile with Pakistan as a reality. When Jinnah left India on 7 August 1947, the Quaid said, 'The past has been buried and let us start afresh as two independent sovereign States. In contrast, Nehru, an outwardly liberal leader, said 'I shall not have that carbuncle on my back'. These remarks have been quoted by D. H. Bhutani in his book, The Future of Pakistan (page 14). Vallabhai Patel said, 'The poison had been removed from the body of India'. RSS's Mohin Bhagwat and India's prime minister Narendra Modi have declared to undo partition by doing away with Pakistan.
Not a theocracy
In a broadcast addressed to the people of the USA (February 1948), he said, 'In any case Pakistan is not going to be a theocratic State to be ruled by priests [mullahs] with a divine mission. We have many non-Muslims, Hindus, Christians, and Parsees– but they are all Pakistanis. They will enjoy the same rights and privileges as any other citizen and will play their rightful part in the affairs of Pakistan' When an over-ebullient admirer addressed him as `Maulana Jinnah', he snubbed him. Jinnah retorted, 'I am not a Maulana, just plain Mr. Jinnah'. About minorities, the Quaid often reminded Muslim zealots 'Our own history and our and our Prophet(PBUH) have given the clearest proof that non-Muslims have been treated not only justly and fairly but generously. He added, 'I am going to constitute myself the Protector-general of the Hindu minority in Pakistan'. Till his last breath, the Quaid remained an ardent supporter of rights of minorities as equal citizens of Pakistan. Our official dignitaries shun rituals and customs of minorities. But, the Quaid participated in Christmas celebrations in December 1947 as a guest of the Christian community. He declared: 'I am going to constitute myself the Protector General of Hindu minority in Pakistan'.
One member of his post-Partition cabinet was a Hindu. A Jewish scholar, Mohammad Asad, who embraced Islam, held important positions in the post-Partition period in Pakistan.
The following extracts from the Quaid's speeches and statements as Governor General of Pakistan epitomise his vision: "You are free; you are free to go to your temples, you are free to go to your mosques, or to any other place of worship in this state of Pakistan…you may belong to any religion, caste or creed that has nothing to do with the business of the State…We are starting in the days when there is no discrimination, no distinction between one community and another, no discrimination between one caste or creed or another. We are starting with this fundamental principle that we are all citizens and equal citizens of the one State".
The Quaid visualised that `in course of time Hindus would cease to be Hindus and Muslims would cease to be Muslims, not in the religious sense, because that is the personal faith of each individual, but in the political sense as citizens of the State". A. K. Brohi, in his The Fundamental Law of Pakistan, argues that Pakistan is an Islamic state, but not a theocracy. Jinnah's address to the Constituent Assembly on August 11, 1947, also, epitomises his vision.
Stanley Wolpert paid tributes to the Quaid in following words, "Few individuals significantly alter the course of history. Few still modify the map of the world. Hardly anyone could be credited with creating a nation State. Muhammad All Jinnah did all three". Pakistan overcame insurmountable problems of influx of 1947 refugees, skimpy finances and myriad other problems to emerge as a viable entity. We welcomed refugees, while India is all set to drive out 4.7 million refugees from its eastern state of Assam.
Concluding remark
Isolated intermittent incidents of religious extremism in Pakistan do not reflect the ethos of the majority. However, there is need to make the masses aware of the vested interests who want to exploit them by warping their beliefs.