Central Asian countries experience diverse intersecting influences: they feel changes in the situation in the Caucasus, in the Xinjiang autonomous territory of China, in Afghanistan and the Middle East. Militants from various terrorist groups in the region cooperate, many of them fighting in Syria and Iraq. But the biggest threat to Central Asia's security is the situation in Afghanistan, where the Taliban provide organisational and logistics support to the Islamic Movement of Uzbekistan (IMU). Despite sustaining a significant blow, with its main groups squeezed out of the region, it still maintains a presence in the form of underground groups that could become active at any time, joining forces with the radical Tajik opposition and Uyghur separatists. Cells of the Islamic State (ISIS) (a terrorist organisation banned in Russia) also operate in the region.
Kazakhstan: Effective Peacekeeping Measures
The main conduits of terrorist ideology in Kazakhstan are Islamist movements and organisations. In order to minimise their effect on people's minds, the Kazakhstan government has undertaken a number of measures to improve religious education and ensure society's spiritual development.
A special body, the Agency for Religious Affairs, was established for this purpose in 2011. Another step was the screening of over 9,000 web portals, which led to 51 foreign sites being banned in Kazakhstan for promoting extremism and terrorism.
Terrorist activity in Kazakhstan has an important international political dimension. Members of Uyghur extremist organisations are active in the country. Some experts note the possibility of a merger between Kazakh underground forces and Uyghur separatists. Uyghur terrorist organisations are quite powerful. There is also the risk that terrorist groups established in oil-rich areas of the Caspian and northeastern Kazakhstan and the spread of jihadist ideology there could jeopardise China's future interests in the region.
A new trend is for radical Islamists to engage increasingly in crime while ordinary criminals are themselves turning to radical Islamism, particularly in western Kazakhstan. Prisons have become breeding grounds for Islamic extremism (as in Kyrgyzstan and some Russian regions). All prisons in Kazakhstan have turned "green," which is the term for institutions informally controlled by Islamists (as opposed to "black" prisons, which are controlled by traditional criminals, and "red" ones, where the prison administration is in full control).
The authorities are stepping up their fight against terrorism. In 2016–2017, many extremists in the country were arrested, including those with connections to criminal circles and illegal schemes (such as oil theft in western Kazakhstan).
In 2018, the National Security Committee of Kazakhstan developed a state programme for countering religious extremism and terrorism in Kazakhstan for 2018–2022. It will be funded out of the national and local budgets, as well as other funds not prohibited per Kazakhstan law. Budgetary spending on the programme will total almost 287 bn tenges (USD 747 bn).
The programme calls for border control, identification and blocking of channels used by religious extremists and terrorists for entering the Republic of Kazakhstan and importing prohibited materials into the country, including involving illegal immigration and counterfeit documents. It also provides for training law-enforcement officers and improving the facilities and infrastructure for local police inspectors.
The measures taken by Kazakhstan to counter terrorism, as well as the government's policy of tolerance towards all religions and nationalities, is generally helping to maintain security in the country.
Tajikistan: Situation Under Control So Far
In recent years, the Tajik government has stepped up its efforts to counter extremist groups.
As in the other countries of the region, the main recruiting platform used by ISIS (a terrorist organisation banned in Russia) in Tajikistan is the Internet. There are some 3 million Internet users in Tajikistan, 80 per cent of them accessing extremist content through social media either deliberately or accidentally.
During their meeting in May 2018, President of Tajikistan Emomali Rahmon and President of Belarus Alexander Lukashenko expressed their commitment to strengthening cooperation in the fight against terrorism, extremism, drug trafficking and the illegal arms trade. In October 2019, Tajikistan hosted a joint military exercise of the Collective Security Treaty Organisation (CSTO) member states, "Indestructible Brotherhood 2019." One of the components of that exercise, according to Commander of the Central Military District of the Russian Federation, Colonel-General Alexander Lapin, consisted of antiterrorist operations.
Tajikistan is a tension hotspot in Central Asia in terms of religious extremism and terrorism. A particular source of danger is neighbouring Afghanistan, where about 60 per cent of the lands along the frontier are engulfed in clashes between government forces and the Taliban and other radical Islamist groups.
At the same time, there is almost no security along the Afghan-Tajik border, including the issue of drug trafficking. The local Tajik forces supporting border guards are scant, especially since the Kulob Regiment was relocated from the 201st Russian military base to Dushanbe. Yet the government has so far managed to control the situation.
Uzbekistan: Iron-Fisted Control
The Uzbek government traditionally pursues a rigorous policy in countering religious extremism and terrorism. At the same time, extremist entities in Uzbekistan (especially the Islamic Movement of Uzbekistan [IMU]) are the strongest and most aggressive in the region. The IMU has proven to be a long-term threat and is currently cooperating with Al Qaeda and the Pakistani terrorist group Lashkar-e-Taiba. In the late 1990s, the IMU consisted of several hundred Uzbek and Tajik militants. In contrast, today it includes hundreds of thousands of militants from all the Central Asian countries, as well as China, Turkey, Azerbaijan and Chechnya.
The ultimate reasons for the rise in extremism in Uzbekistan lie in its political, socioeconomic and inter-ethnic problems, which are especially typical of the most populated areas of the Fergana Valley. The Fergana and Karategin valleys are still convenient platforms for covert terrorist activity.
One landmark event was the signing of a joint comprehensive action plan for 2018–2019 to counter the online activities of extremist and terrorist groups (code name Clean Net) between Uzbekistan and Tajikistan.
Uzbek authorities and security forces have the situation in the country under control.
Kyrgyzstan: Bad Influence from Neighbours
Extremist groups traditionally threaten the southern part of Kyrgyzstan from neighbouring Tajikistan and Uzbekistan. One reason is the country's weak law enforcement. The extremists are mostly members of the Uzbek diaspora, while ethnic Kyrgyz are less involved, primarily owing to a low level of Islamisation.
Yet the Kyrgyz have begun to fall under the influence of pseudo-educational groups like Hizb ut-Tahrir (which does not formally pursue military action but is included in the lists of terrorist organisations maintained by the security services of key global states).
A new trend has emerged in recent years with Jihadist groups forced out from Kyrgyzstan starting to exert an influence on Salafi jamaats in the country. Once in prison, members of these organisations are sometimes reported to convert their cellmates into loyal supporters in a short time.
The latest terrorist operation was the suicide bombing attack near the Chinese embassy building in Bishkek.
Since then, however, the Kyrgyz authorities have stepped up their fight against religious extremism and the influence of various Salafi movements, which is a somewhat positive trend.
According to the United Nations, the number of people convicted of terrorism and religious extremism in Kyrgyzstan has increased 5.3-fold, from 79 in 2010 to 422 in 2017. One in five of these is a woman.
The Ministry of the Interior of Kyrgyzstan reports that 4,470 people, including 865 women, were convicted of extremist crimes from January to April 2018 alone.
Turkmenistan
In early October 2018, a Financial Monitoring Service was set up under the Ministry of Finance and Economics to fulfil tasks envisaged by the Law of the Republic of Kazakhstan "On Countering Money Laundering and Financing of Terrorism."
Earlier, during a visit by the President of Russia to Turkmenistan in 2017, the two countries agreed to continue exerting joint efforts in fighting terrorism and the illicit drug trade.
In mid-November 2019, consultations were held in Ashgabat on cooperation between CIS countries in countering terrorism. Representatives of Russia, Kazakhstan, Belarus, Kyrgyzstan, Tajikistan, Turkmenistan, Uzbekistan and Armenia discussed possible ways of expanding joint antiterrorist activities within the framework of international organisations.
The participants also exchanged views on preventive measures against extremism, radicalisation of the population and financing of terrorism, noting the importance of engaging civil society and the media to increase the impact.
Specialised training was also considered, including on the use of modern technologies to mount a timely response against potential threats.
All this shows that Turkmenistan is adopting a more aggressive antiterrorist policy.
Forecast
Central Asian countries have recently stepped up the fight against terrorism and extremism, as can be seen from the lack of overt terrorist activities in the last three years. This means they need to pursue closer cooperation with one another and with Russia, as well as with the OSCE and the Shanghai Cooperation Organisation (SCO) to continue the fight against extremism.
OSCE forces can already be used to resolve issues caused by the increase in terrorist activity on the periphery of Afghanistan. A Working Group on Afghanistan has been set up for this purpose under the Council of Foreign Ministers of the CSTO. It analyses the situation and elaborates proposals for promoting the post-conflict restoration of Afghanistan, including by countering the drug trafficking and terrorist threats emanating from the country.
A Coordination Council of the Heads of Competent Authorities for Countering Illicit Drug Trafficking has been established under the OSCE, with a specific mandate to eliminate drugs based on Afghan opiates. Joint work is underway to create and strengthen anti-drug and financial "security belts" around Afghanistan and to augment mechanisms for putting a stop to drug trafficking as part of operation Kanal (Channel).
Even so, the OSCE forces need to be strengthened, and a better legal framework is required for their use. The main forces available to the OSCE in the Afghan direction are the Collective Rapid Deployment Forces (CRDF) and the Collective Rapid Response Forces (CRRF). Exercises carried out by the CRDF and CRRF focus on reflecting potential invasion by the Taliban and by Taliban-supported extremist and terrorist groups from the south. Escalation of the situation around Afghanistan may require the OSCE's military tools to be strengthened (greater numbers, more equipment, more frequent joint exercises).
A crucial decision could be to turn the OSCE into a focal point for international efforts for resolving problems related to Afghanistan. This might require creating regional coalitions between the OSCE and other international entities, both post-Soviet (SCO) and Euro-Atlantic (the EU and NATO), to counter the terrorist threat in Central Asia.
As regards cooperation with Euro-Atlantic actors, this should be based on the "selective partnership" principle, i.e., it should not compromise Russia's interests in other areas where it has disagreements with the West. It would be reasonable to establish coalitions not between individual states but between regional organisations, using a network model (i.e., with cooperation primarily along the lines of individual programmes), which could provide for more flexible threat responses.
As for the SCO, it would make sense to strengthen its Regional Anti-Terrorist Structure (RATS) based in Tashkent. Another step to consider might consist of dedicating standing units under the SCO to counter drug trafficking and extremism. Also worth researching is the feasibility of a joint police force and its potential organisational structure.
Antiterrorist efforts should address the financing of terrorism in particular. Terrorists trade drugs to get their hands on considerable funds so the "anti-drug belt" around Afghanistan (the leading global source of opiates) must be strengthened.
Other financing channels used by terrorists and extremists must also be blocked. For example, a recent trend is the financing of terrorist organisations through ordinary shops selling groceries and household goods and passing on the profits to terrorists. It is often quite challenging to track the use of a shop's profits.
To summarise, the scenario unfolding in Central Asia is not a critical one, the governments of the region are in control of the situation, and the region will remain stable in the coming years.
From our partner RIAC
Chronicles of Revolt in Kyrgyzstan: Implications and Consequences
I Theoretical Analysis:
According to Leon Festinger, Cognitive dissonance refers to a situation involving a group of people having contradictory beliefs leading to conflicting attitudes, beliefs or behaviours. This produces a feeling of mental discomfort leading to an alteration in one of the attitudes, beliefs or behaviours to reduce the discomfort and restore balance. This psychological theory can be best applied to the scenario of civil revolts in Kyrgyzstan, as the revolts were basically a purge by the citizens of Kyrgyzstan against the Autocratic regimes of the ruling elites and corrupt leaders. The word revolt on its own justifies the theory in hand, as a revolt particularly means an effort to change the existing situation and that can only be a problem of there is a contradiction between the beliefs of those in power and the civil population of the state. However, to thoroughly understand the main causes and how it all started in the first place, then read the contents below to grasp a better understanding of the topic under discussion.
II Research Methodology:
This paper provides a qualitative analytical research of the subject matter, based on data collected through mostly secondary sources and a primary source. The paper is descriptive and provides a thematic qualitative analysis to interpret the subject matter under discussion.
III Introduction:
Central Asia has always been seen as a hub of ethnic diversity ever since world's major powers got their eye on it. Most of the unrests and civil upheavals were not merely purges against the ruling Autocrats and their unsubtle regimes, but in fact, because of the ethnic clashes and rivalries in the region. To elaborate Kyrgyzstan's internal collapse and non-stop civil unrests, there is a dire need to understand what is Clan politics and how it affected the political and governmental infrastructures in the state[1]. A clan could be addressed as a group of people or a community that serves a common motive and each individual may bring a certain spice of its own, when in power, however, there is no specific boundaries of a clan or a way to measure the strength of a clan, neither can an individual be legally linked to a specific clan, which is why there has been no media reportage that addressed a specific clan as a core reason behind an event or incident. In Kyrgyzstan, these clans can be addressed as those in the Southern region and their opposition in the Northern region. During the reign of Soviet Moscow, people were to be appointed in the Kyrgyz Communist Party from these clans and they in turn would appoint their fellow clan members or colleagues in the ruling party. There has always been a competition for economic and miscellaneous resources among the clans, which led to an open ground for corruption and theft. Whenever Moscow would find a political worker submerged in such acts then would suspend those individuals and appoint those who were more loyal to the state than the clans. The major difference between the situation after the demise of Soviet Union and before, was the fact that the clans had to answer to the ruling Communists in Moscow. At the time of Soviet Collapse, Moscow appointed an outsider, an electrical engineer named Askar Akayev, who rose to power in the early 90's and continuously appointed members of his clan who promoted his motive of Autocratic form of governance, until there was no more opposition left to stop purge against Akayev and that is how civil unrests began in the first place. Therefore, this paper not only thoroughly examines the process of escalation of the major revolts in the state but also explains the existing and future implication of such revolts. The paper also predicts the possibility of future events that may happen in the coming years.
IV Revolts in Kyrgyzstan:
The civil unrests and the two major revolts in 2005 and 2010 were merely an accentuation of how bad and complex is the actual situation in Kyrgyzstan. Although the 2005 revolution can be summed up as a purge to Autocratic form of governance, however the dynamics were very complex.
The brief historic background of Askar Akayev and the clan politics was essential as a reference point to this debate, as things got ridiculously complicated later on in 2005 parliamentary elections. On February 27, 2005, the parliamentary elections were held and 29 clear winners were declared. From which there were members of the Post-Bakiyev government (Azimbek Beknazarov and Tamir Sariyev) and most importantly, Aydar Akayev; the president's son. On the very next day 1000-3000 protestors gathered to protest against electoral violations in the Avaran district of Osh province but no lethal force was used. After a few days span, an attempt was made to blast Roza Otunbayva (the leader of the opposition party; Ata Dzhurt Movement), which led to swarming rallies in Jalal-Abad. In response to these rallies, a group of pro-government forces manged to gather approximately 500 protestors to demand the opposition rallies to be stopped and thus promoting Akayev's policies once again[2]. On march 9th, protestors gathered in the Osh province, demanding a resignation from the President Askar Akayev for his failure of conducting fair elections. The rest of Akayev's demise was a domino effect, as the opposition parties gathered up with the fellow protestors and targeted governmental institutions and infrastructures. The arrest of opposition protestors emboldened the charade and protestors also took government hostages later on. In the time of chaos, many criminals and looters found a golden opportunity to exploit the country's capital resources and that too added to the injury of the existing crises. Along with that, inter-ethnic rivalries also grew in number and the state was a complete failure during this period of "Tulip Revolution". Ultimately, Akayev fled the stage and had to resign from his presidency on April 9, 2005.
Succession of the 2005 "Tulip Revolution", the 2010 "Roza Revolution", incorporated a genuine hope for Kyrgyz people for actual reforms in the political and economic sectors, or at least that there would be more resource and power sharing among clans. Over the years Bakiyev became more authoritarian and appointed his family and clan members to positions of power, instead of distributing power more widely[3]. As Bakiyev became more powerful, he became paranoid of another revolution and consolidated control over political, military, and security positions. Bakiyev also came under fire because of a deal he made with Russia where Kyrgyzstan would receive a several billion-dollar economic investment package in return for removing the U.S. military from the Manas Air Transit Centre outside Bishkek. Bakiyev never removed the U.S. from Manas, frustrating Russia because a portion of the investment had already been paid[4]. On April 3, 2010, Kyrgyz police intervened a demonstration outside the Kyrgyz Parliament building where UN General Secretary Ban Ki-moon met with members of parliament. The protestors included opposition activists, journalists, and human rights advocates – Temir Sariyev was among those protesting[5]. Kurmanbek Bakiyev, who fled Bishkek on April 7, is in Jalal-Abad and trying to rally enough support to return to power[6].
The protestors followed the same pattern of targeting the governmental institutions and infrastructures and it was seen for the first time that someone in power ordered a use of lethal force. Bakiyev gave direct orders to shoot down people in the square and people were literally shot dead on the square, most received brutal headshots. This made Bakiyev to leave the state on April 15, 2010, in accordance with direct orders of OSCE Chairman Kanat Saudabayev and had to resign the very next day, April the 16th.
V Implications:
"As manifested in southern Kyrgyzstan in 2010, a spark can start a big fire. Each new upheaval carries the risk of setting dangerous processes in motion that may ultimately be very difficult to control, especially in an internally divided country like Kyrgyzstan", says JohanEngvall (CACI Analyst). In short, the situation the state is once again dicey, as conflicts or contradictions of smallest in magnitude can set forth humungous political and economic disasters. On the other hand, north-south divide can also be exploited through political channels, which may be internal and also external, to an extremely dangerous level and it may inflict long lasting damages in the inter-ethnic ties of the citizens in the country. Up till now, following are the consequences observed from the never-ending civil unrests in the country;
Kyrgyzstan is now being addressed as a failed state in the world's political stature.
There is an open stage for political and military exploitation in the country because of the north-south divide.
Alongside the Clan politics, the inter-ethnic violence has also been increased and the rivalries have grown to big numbers.
Human Rights violations have also been increased over the years.
The influence of Moscow never vanished but diminished and now, it has grown once again with the passage of time and its role in each civil rest.
The US military interests in Kyrgyzstan have also grown as Russia's influence has once again grown in Central Asian states.
There utopian false hope functional democracy in the state of Kyrgyzstan have led the people of the state extremely disheartened and many have left the state as this charade is seemed to be a never-ending one.
Regrouping of clans and modified clan politics may once again disrupt the state as there is no system that could let ones lead the political system who are actually loyal to the state and not the clan.
The diverse Kyrgyz opposition has been unable to unite around political programs or visions for the country. In the end, the incumbent power provided the only common denominator against which to unite.
VI Conclusion:
The revolts and consequences of those revolts were a product of an internalized narrative of politics in the country, as Kyrgyzstan itself was sought to be a state which was solely to be ruled politically. How is that different? Well, the idea of politics in the state is that people treat the authoritative rights as their own rights, official goods as their own goods, which implies that the political narrative from the past two decades has never been shifted from resource extraction; it revolves around corruption. This means that it is not about encouraging political pluralism or managing a diverse ethnic society, but to change the narratives that have been deeply internalised. This would require restructuring of the governmental and political infrastructures and formation of new institutions that would not fail to provide political, economic and civil goods to the deserving society. The latter may also diminish or even eradicate the inter-ethnic violence on the streets which always rise to a dangerous level. Although the current situation of the state would lead it towards another revolution but are these really revolutions that had nothing to do with "change for the good of its people" rather than change of dynamics? Conclusively, there's a possibility of a lot of things that may be hard to enumerate, there may be another "so-called" revolution (another false alarm as I would like to denote it), there may be major political exploitation of the north-south divide and there can also be peace if the system realizes the actual deep-rooted problems in the political narratives of the state.
---
[1]Matthew Stein, "Revolutions of Kyrgyzstan Timeline: An Open Source Look at
Key Events," Foreign Military Studies Office, (2020): 1-3, December 24, 2020.
[2] Matthew Stein, "Revolutions of Kyrgyzstan Timeline: An Open Source Look at
Key Events," Foreign Military Studies Office, (2020): 2-3, December 24, 2020.
[3] Matthew Stein, "Revolutions of Kyrgyzstan Timeline: An Open Source Look at
Key Events," Foreign Military Studies Office, (2020): 6-8, December 24, 2020.
[4] Matthew Stein, "Revolutions of Kyrgyzstan Timeline: An Open Source Look at
Key Events," Foreign Military Studies Office, (2020): 9-10, December 24, 2020.
[5] Matthew Stein, "Revolutions of Kyrgyzstan Timeline: An Open Source Look at
Key Events," Foreign Military Studies Office, (2020): 10-11, December 24, 2020.
[6] Matthew Stein, "Revolutions of Kyrgyzstan Timeline: An Open Source Look at
Key Events," Foreign Military Studies Office, (2020): 10-11, December 24, 2020.
The State of Human rights in Kyrgyzstan, Kazakhstan and Uzbekistan: Principles vs. Practices
Central Asian countries share much in common in terms of their post-Soviet authoritarian legacy and weakness of democratic institutions. As a matter of fact, their post-soviet transition has been marred by a series of authoritarian malpractices, ranging from centralization and personalization of power to extensive crackdown on civil liberties and political freedoms. According to widely- held beliefs many factors can account for this state, including economic slowdown, traditional culture, weak civil societies, post-Soviet authoritarian legacies, as well as ethnic cleavages. A question arises as to how the leadership changes in Kyrgyzstan, Kazakhstan and Uzbekistan have influenced the state of human rights in these Central Asian countries.
While the three Central Asian states have signed up to major international conventions on human rights, their implementation remains a significant problem. Notably, the three countries are members of the Organization for Cooperation and Security in Europe (OSCE) with ensuing commitments to respect human rights in compliance with CSCE Helsinki Final Act 1975, The Copenhagen Document 1990 and other related OSCE documents. Moreover, Kyrgyzstan has ratified the 1995 Convention on Human Rights and Fundamental Freedoms of the Commonwealth of Independent States (CIS).
Table 1 (UN Treaty Body Database)
| | | | |
| --- | --- | --- | --- |
| Human rights treaties | Kazakhstan | Kyrgyzstan | Uzbekistan |
| Convention against Torture and Other Cruel, Inhuman or Degrading Treatment or Punishment | Accession | Accession | Accession |
| Optional Protocol of the Convention against Torture | Ratification | Ratification | – |
| International Covenant on Civil and Political Rights | Ratification | Accession | Accession |
| Convention for the Protection of All Persons from Enforced Disappearance | Accession | – | – |
| Convention on the Elimination of All Forms of Discrimination Against Women | Accession | Accession | Accession |
| International Convention on the Elimination of All Forms of Racial Discrimination | Accession | Accession | Accession |
| International Covenant on Economic, Social and Cultural Rights | Ratification | Accession | Accession |
| Convention on the Rights of the Children | Ratification | Accession | Accession |
| Convention on the Rights of Persons with Disabilities | Ratification | Signed | Signed |
To assess the implementation level of the commitments assumed under these treaties, it is necessary to refer to the concluding observations made by the international human rights treaty monitoring bodies.
On the freedom of expression in Kazakhstan, Human Rights Committee (hereinafter – Committee) notes, "laws and practices that violate freedom of opinion and expression, including: (a) the extensive application of criminal law provisions to individuals exercising their right to freedom of expression..; (b) the blocking of social media on national security grounds..; (c) the shutting down of independent newspapers and magazines, television channels and news websites for reportedly minor irregularities or on extremism-related charges". Regarding Kyrgyzstan, the reports of persecution of human rights defenders, journalists, and other individuals for expressing their opinion remain of serious concern. As for Uzbekistan, the Committee notes that defamation, insult of the President, dissemination of false information continues to be criminalized. Moreover, the existing legislation regulating mass communication, information technologies and the use of the Internet unduly restricts freedom of expression. Another set of concerns has to do with ongoing imprisonment of individuals on extremism-related and other politically motivated charges. It has not been uncommon for the authorities to target independent journalists, human rights defenders, and bloggers, for the mere reason of being outspoken and critical.
On the torture and ill-treatment, main concerns include the reported high rates of torture and the high number of claims of torture dismissed at threshold due to the allegedly excessive evidentiary standard required to pursue an investigation under the new Criminal Procedure Code; the reported unduly prolonged duration of investigations into allegations of torture and/or ill-treatment; failure to provide full reparation to victims of torture or ill-treatment, etc. With respect to Kyrgyzstan, while welcoming legislative and administrative measures aimed at preventing torture, including the amendments to the Criminal Code, the Committee emphasizes a series of malpractices, including the practices of torture and ill-treatment of detainees; the number of deaths in custody and the fact that none of the cases reported to the Committee led to any conviction. As for Uzbekistan, the Committee notes that the definition of torture in article 235 of the Criminal Code limits the range of possible victims to "participants in criminal proceedings or their close relatives" and does not apply to all types of perpetrators.
On violence against women, the Committee alarmingly notes that domestic violence remains prevalent and largely underreported in Kazakhstan due to the prevailing stereotypes. Protective measures and support services for victims of violence, including State funding for crisis centers, remain insufficient. Similarly, violence against women remains underreported in Kyrgyzstan, where domestic violence seems to be socially acceptable to a great extent. As for Uzbekistan, main concerns include the reports of forced and early marriage; the fact that domestic violence is not explicitly criminalized in the newly adopted relevant legislation; limited protection, as well as insufficient psychological, social, legal, and rehabilitative services provided to the victims of domestic violence and their families, etc.
Moreover, the Committee expresses concerns over the reports that no independent, impartial, and effective investigation has been conducted into the human rights violations committed regarding the protests in Zhanaozen on December 16th and 17th of 2011, that led to casualties. Similarly, the Kyrgyz government's failure to fully investigate human rights violations committed during and in the aftermath of the June 2010 ethnic conflict in the south of Kyrgyzstan remains of serious concern. The situation seems to be even worse in Uzbekistan. The Committee repeatedly expresses concerns over lack of an in-depth investigation into the atrocities committed by military and security services during the Andijan events in May 2005.
In terms of minority rights, even a quick glance at the international human right watchdogs' reports shows severe violations of LGBT rights the Central Asian countries. Even though the LGBT climate in Kazakhstan is better than in the rest of Central Asia, but violence and discrimination still exist. Kazakhstan's Ministry of Defense classifies homosexuality as a "mental disorder" and bans gays from performing military service. A 2017 NGO survey within the LGBT community, shows that almost half of the respondents experienced violence or hate because of their sexual orientation. Meanwhile, there were no prosecutions of anti-LGBT violence.
In Uzbekistan homosexuality is still officially illegal and punishable by up to three years in prison. Anti-LGBT discrimination permeates every section of the society with ensuing adverse effects on all aspects of LGBT persons' lives, including employment, housing, family relations, and access to education and health care. Meanwhile, there are no known LGBT organizations to advocate the community members.
As for Kyrgyzstan, even though the country does not criminalize consensual same-sex sexual conduct between adults or speech that supports LGBT issues, LGBT persons whose sexual orientation or gender identity was publicly known tend to face a bunch of problems, including physical and verbal abuse, possible loss of employment, and unwanted attention from police and other authorities. Moreover, the events hosted by LGBT groups tend to get targeted by nationalist groups who constantly harass and mistreat sexual minorities.
Similarly, persons with disabilities get routinely subjected to discrimination in the three countries. UN Committee on Economic, Social and Cultural Rights has repeatedly expressed concerns about the plight of this vulnerable group in Kazakhstan and recommended to "to ensure that persons with disabilities enjoy unhindered access to all social services, including education and employment, by providing reasonable accommodation in school and in the workplace and improving the accessibility of facilities and services provided and open to the public". While in May2019 the Government adopted the State Plan to ensure rights and better quality of life for people with disabilities until 2025, it does not seem to offer any immediate measures of support for disadvantaged citizens. The situation is not much different in Uzbekistan, where persons of face formidable challenges in their everyday lives. A well-informed observer notes that "the fact that people with disabilities rarely come out of their houses and do not stand for their rights. The laws are available only on paper, and they will become effective only when people with 10 disabilities will start standing for the accessibility for themselves, including accessible recreation".
Even though the lives of persons with disabilities in Kyrgyzstan are not a lot easier, in May 2019, Kyrgyzstani Prime Minister Muhammedkaly Abylgaziev took a considerable step towards alleviating their plight. He signed a decree to create an inter-agency working group to implement articles of the UN Convention on the Rights of Persons with Disabilities. According to Amnesty International, the main work aims at providing persons with disabilities with rehabilitation services, increasing their life expectancy, taking measures to prevent disability, providing medical and social assistance, ensuring equal access to education, justice, and employment, and ensuring freedom of movement.
To sum up, despite their obligations assumed under international law to respect, to protect and to fulfil human rights, their actual implementation remains a significant problem in all three countries. The reasons range from centralization of power and weakness of democratic institutions to the prevalence of Soviet authoritarian culture and illiberal norms.
Kazakhstan's government is determined to enhance engagement with civil society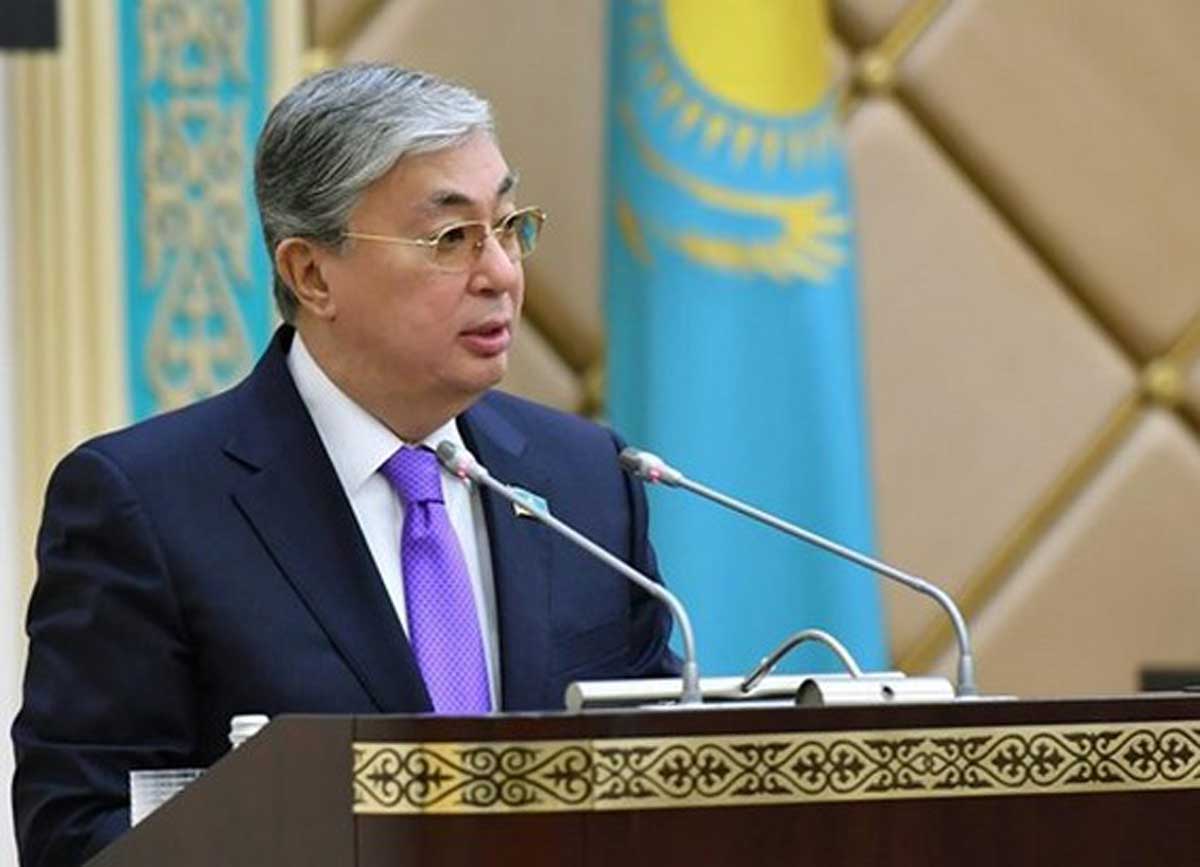 This year Kazakhstan is marking its 30th anniversary as an independent state. We have come a long way over the last three decades. Our economy has greatly expanded and our political processes are unrecognisable compared to when we just gained our independence from the Soviet Union.
A critical element of Kazakhstan's development has been the growth of our civil society, especially the increase in the number of non-governmental organisations (NGOs). It is hard to believe that in the early 1990s there were only approximately 400 NGOs in Kazakhstan. The story is much different today. By now, the number of active registered NGOs in Kazakhstan has increased 40-fold to around 16,000. Many operate in the sphere of support for socially vulnerable segments of the population or issues related to the protection of the rights and legal interests of citizens and organisations.
This dynamic is of course most welcome. A developed civil society is the foundation of any modern and thriving state. It provides an effective dialogue platform, as well as a communication bridge between representatives of the government and the public.
Therefore, the government of Kazakhstan has continued to actively support NGOs, including financially. In 2020, grants were provided worth 1.8 billion tenge (over 4.3 million US dollars). Most of the funding went towards supporting the projects related to the welfare and development of children and young people. Approximately 305.4 million tenge ($740,000) was allocated to directly promote the development of civil society, including increasing the efficiency of the activities of non-governmental organisations.
While substantial progress has been made, we are of course aware of the need to continue to develop the space for NGOs to thrive.
For this reason, the government takes active interest in this endeavour. For example, a Civil Forum, which serves as a platform for ensuring a dialogue between the state and NGOs, is regularly organised in our capital since 2003. The ninth Civil Forum held last November offered 12 virtual meetings between heads of ministries and representatives of NGOs. The participants discussed the main directions of the new concept for the development of civil society, citizen participation in decision-making, and mechanisms and opportunities for public scrutiny of government work, as well as other topics.
Another important tool for effective engagement between government and civil society is the Consultative and Advisory Body "Dialogue Platform for the Human Dimension", which was set up at the initiative of the Ministry of Foreign Affairs of Kazakhstan in 2013 to further consolidate opportunities for the NGOs to engage in direct dialogue with representatives of the Government and Parliament on the issues of human rights and democratic reforms.
Meetings are held once a quarter under my chairmanship, with the participation of representatives of NGOs, members of parliament, representatives of the Human Rights Commission under the President of Kazakhstan, the Supreme Court, the Constitutional Council and relevant ministries, as well as representatives of our international partners, including the UN Development Programme, Office of the High Commissioner for Human Rights, OSCE, the European Union, foreign diplomatic missions, USAID, and Penal Reform International.
The relevance of this platform increased considerably with the announcement by Kazakhstan's President Kassym-Jomart Tokayev of the concept of a "listening state", implying stronger focus on the government's engagement with the civil society, and implementation since 2019 of three packages of reforms in the field of human rights and further democratisation of political processes in the country.
Through open and transparent discussion, the activities of the platform have been vital to identifying systemic problems, and working together with Kazakh and international NGOs to find joint solutions. Our meetings also provide a useful arrangement to discuss recommendations of the UN convention committees on Kazakhstan's implementation of international obligations to protect human rights.
There are a number of examples where certain issues were closely discussed and reviewed by the Dialogue Platform, which resulted in adoption of new legislative acts. The updated law on peaceful assemblies in Kazakhstan is one such example. The key change is that since last year, NGOs or other groups that want to hold rallies need to only notify the local authorities five days prior to the event, instead of applying for a permit. Another example is last year's decriminalisation of Article 130 of the country's Criminal Code on libel.
The necessity for such a platform became especially clear earlier this year, when members of the Kazakh civil society raised the issue of the suspension of a few NGOs following inspections by the tax authorities. It was recommended at the meeting held in January that the suspended organisations should apply to the higher tax authorities and appeal the decision. Deputy Prime Minister and Foreign Minister of Kazakhstan, Mukhtar Tileuberdi, assured that he would take this issue under his control.
Following a thorough review with the tax authorities, only a week later, on 3 February, all charges against the affected NGOs were dropped and the decision to suspend their activities was annulled. This situation has demonstrated why it is so important for the government and the civil society to have clear lines of communication. Without the Dialogue Platform for the Human Dimension and the open conversations between civil society and Kazakh government, the issue of the suspension of NGOs may not have been resolved so efficiently. Undoubtedly, lessons need to be learned following this case, but I believe I can say with some confidence that the engagement between civil society and our government is currently tangible and practical.
​
Of course, we will not stop here. Last year, the President approved the Concept for the Development of Civil Society in Kazakhstan until 2025 last year. Its aim is to strengthen the system of partnership between the state, business, and civil society, as well as to facilitate further political transformation and modernisation in Kazakhstan. I believe we have a solid foundation to move steadily in this direction.