Secure 5G networks: Commission endorses EU toolbox and sets out next steps
The Commission is today endorsing the joint toolbox of mitigating measures agreed by EU Member States to address security risks related to the rollout of 5G, the fifth-generation of mobile networks. This follows the European Council's call for a concerted approach to the security of 5G and the ensuing Commission Recommendation of March 2019. Member States have since identified risks and vulnerabilities at national level and published a joint EU risk assessment. Through the toolbox, the Member States are committing to move forward in a joint manner based on an objective assessment of identified risks and proportionate mitigating measures. With its Communication adopted today, the Commission is launching relevant actions within its competence and is calling for key measures to be put in place by 30 April 2020.
Margrethe Vestager, Executive Vice-President for a Europe Fit for the Digital Age, said: "We can do great things with 5G. The technology supports personalised medicines, precision agriculture and energy grids that can integrate all kinds of renewable energy. This will make a positive difference. But only if we can make our networks secure. Only then will the digital changes benefit all citizens."
Margaritis Schinas, Vice-President for Promoting our European Way of Life, said: "A genuine Security Union is one which protects Europe's citizens, companies and critical infrastructure. 5G will be a ground-breaking technology but it cannot come at the expense of the security of our internal market. The toolbox is an important step in what must be a continuous effort in the EU's collective work to better protect our critical infrastructures."
Thierry Breton, Commissioner for the Internal Market, said: "Europe has everything it takes to lead the technology race. Be it developing or deploying 5G technology – our industry is already well off the starting blocks. Today we are equipping EU Member States, telecoms operators and users with the tools to build and protect a European infrastructure with the highest security standards so we all fully benefit from the potential that 5G has to offer."
While market players are largely responsible for the secure rollout of 5G, and Member States are responsible for national security, 5G network security is an issue of strategic importance for the entire Single Market and the EU's technological sovereignty. Closely coordinated implementation of the toolbox is indispensable to ensure EU businesses and citizens can make full use of all the benefits of the new technology in a secure way.
5G will play a key role in the future development of Europe's digital economy and society. It will be a major enabler for future digital services in core areas of citizens' lives and an important basis for the digital and green transformations. With worldwide 5G revenues estimated at €225 billion in 2025, 5G is a key asset for Europe to compete in the global market and its cybersecurity is crucial for ensuring the strategic autonomy of the Union. Billions of connected objects and systems are concerned, including in critical sectors such as energy, transport, banking, and health, as well as industrial control systems carrying sensitive information and supporting safety systems.
At the same time, due to a less centralised architecture, smart computing power at the edge, the need for more antennas, and increased dependency on software, 5G networks offer more potential entry points for attackers. Cyber security threats are on the rise and become increasingly sophisticated. As many critical services will depend on 5G, ensuring the security of networks is of highest strategic importance for the entire EU.
A new Eurobarometer survey, also published today, shows that awareness of cybercrime is rising, with 52% of respondents stating they are fairly well or very well informed about cybercrime, up from 46% in 2017.
EU toolbox conclusions
The Member States, acting through the NIS Cooperation Group, have adopted the toolbox. The toolbox addresses all risks identified in the EU coordinated assessment, including risks related to non-technical factors, such as the risk of interference from non-EU state or state-backed actors through the 5G supply chain. Based on last October's EU risk assessment report, the toolbox includes strategic and technical measures and corresponding actions to reinforce their effectiveness. These are calibrated based on objective factors.
In the toolbox conclusions, Member States agreed to strengthen security requirements, to assess the risk profiles of suppliers, to apply relevant restrictions for suppliers considered to be high risk including necessary exclusions for key assets considered as critical and sensitive (such as the core network functions), and to have strategies in place to ensure the diversification of vendors.
While the decision on specific security measures remains the responsibility of Member States, the collective work on the toolbox demonstrates a strong determination to jointly respond to the security challenges of 5G networks. This is essential for a successful and credible EU approach to 5G security and to ensure the continued openness of the internal market provided risk-based EU security requirements are respected.
The Commission will support the implementation of an EU approach on 5G cybersecurity and will act, as requested by Member States, using, where appropriate, all the tools at its disposal to ensure the security of the 5G infrastructure and supply chain:
    Telecoms and cybersecurity rules;
    Coordination on standardisation as well as EU-wide certification;
    Foreign direct investment screening framework to protect the European 5G supply chain;
    Trade defence instruments;
    Competition rules;
    Public procurement, ensuring that due consideration is given to security aspects;
    EU funding programmes, ensuring that beneficiaries comply with relevant security requirements.
Next Steps
The Commission calls on Member States to take steps to implement the set of measures recommended in the toolbox conclusions by 30 April 2020 and to prepare a joint report on the implementation in each Member State by 30 June 2020. Together with the EU Cybersecurity Agency, the Commission will continue to provide its full support including by launching relevant actions in the areas under its competence. The NIS Cooperation Group will continue to work in order to support the implementation of the toolbox.
Background
To support the deployment and take-up of 5G networks, the Commission has presented a 5G Action Plan in September 2016. Today, Europe is one of the most advanced regions in the world when it comes to the commercial launch of 5G services, with an investment of €1 billion, including €300 million in EU funding. By the end of this year, the first 5G services are expected to be available in 138 European cities.
On 26 March 2019, following a call from the European Council, the Commission adopted a Recommendation on Cybersecurity of 5G networks calling on Member States to complete national risk assessments, review their measures and work together on a coordinated risk assessment and a common toolbox of mitigating measures. Member State completed their national risk assessments and transmitted the results to the Commission and the EU Cybersecurity Agency. In October 2019, the NIS Cooperation Group published a coordinated EU report, identifying the main threats and threats actors, the most sensitive assets, the main vulnerabilities and a number of strategic risks. The report highlighted a number of security challenges linked to 5G networks, and defined factors to assess the risk profiles of individual suppliers. In November 2019, the EU Cybersecurity Agency published a dedicated 5G threat landscape mapping as further input to the toolbox.
What Is A Mac Data Recovery Software & How Does It Work
With the advent of technology, data storage remains a crucial element of business and communication. Whether using a Windows PC, Android, or macOS, you need versatile software to secure your data. If you continuously use MacOS, you need good Mac data recovery software.
Of course, most people still use some of the simplest ways to free up space by finding and deleting files and folders that are no longer needed. Whether these files were downloaded or shared to your MacBook, deleting them to create more space is a straightforward process. However, it is better not to fret, as recovering files that have been accidentally deleted is equally simple and easy.
There are several good data recovery software you can install and use to recover files and folders. You can easily use this software to recover deleted files on Mac, including finding and removing duplicate files, clearing temporary files, and emptying all the trash cans.
In this article, we focus on explaining more about Mac data recovery software and how they work. The article will help you better understand Mac data recovery software, how they work, and how to choose the best to use with your system.
Mac Data Recovery Software
The best data recovery software for Mac will help you:
Recover data from crashed or non-booting Mac
Recover deleted documents, emails, videos, audios, and photos
Protect macOS Big Sur and lower versions
Support data recovery from USB corruption, unrecognized drives, and partition loss
Let's look at one of the best data recovery software for Mac – Disk Drill for Mac.
Disk Drill For Mac
Disk Drill, developed by Cleverfiles, is the free data software for Mac OS X. in addition to having previewing capabilities for recovered files and folders, Disk Drill Basic contains several other functionalities such as Guaranteed Recovery and Recovery Vault, boot disk maker, lost partition restoration and so on. This makes Disk Drill one of the best Mac data recovery software to use.
Also, the software works on both internal and external hard drives, SD cards, USB flash drives, and many other external appliances that you can connect to your Mac.
The latest version of the software has an extensive database of file signatures that can be recovered from drives even when your devices are formatted. Besides, the software uses very efficient and quick scanning algorithms.
If you are using macOS and think that this software may become obsolete after some usage time, you are wrong. Disk Drill Data Recovery for Mac is constantly updated and supported by committed teams to cover all the cases of data corruption that may result from the loss of power, improper removal of a device, etc. Below are some of the main features that make Disk Drill a top data recovery software for Mac:
Guarantee Recovery is a background service that saves a copy of each file to a user-specific folder. Both the data protection modules significantly reduce the chances of permanently losing critical data.
Recovery Vault provides an extra layer to the Mac trash bin that references the deleted files on Mac. The data recovery feature provides the ability to recover lost data from a byte-to-byte cone version of the device and even partitions without risking the original storage source.
Other available tools for free include Disk Health Monitor, Time Machine Recovery, Emergency Recovery Boot Drive, Duplicate File Finder, and Mac Cleaner.
Disk Drill, therefore successfully manages the balance between essential features for casual users and those advanced features required by professional and enterprise users.
How Does It work?
1. Clean Up Your Mac
The apps help you get rid of temporary files, uninstall unwanted applications, clean up additional languages, delete big files stored in the mail, among other locations.
Disk Drill has significant features of cleaning applications and will help you get rid of duplicate files too quickly.
2. Find And Remove Duplicate Files
Disk Drill helps you by quickly finding and removing duplicate data on your Mac.
3. Empty The Trash Cans
Emptying the trash cans is the other way to empty or clean up space on Mac. Usually, when you delete files, they are sent to the trash can for storage so that you can easily recover them.
4. Uninstall Applications
You may have installed several apps in the Mac that you no longer use. Such apps take up much space on your device, and you can remove them with Disk Drill to free up space.
5. Clean Out Temporary Files
Many people still retain files they have used in their MacBook. Such files will be taking up your disk space without adding any value. Cleaning the temporary files is an excellent way to free up some space for more important files.
Other Mac Data Recovery Software To Consider
Apart from Disk Drill, other software that is also considered among the best recovery apps on Mac include:
PhotoRec For Mac
EaseUS Data Recovery Wizard for Mac
MiniTool Power Data Recovery for Mac
Softtote Mac Data Recovery
Paperless Travel Pilot Outlines Best Practices for Digital Travel Experience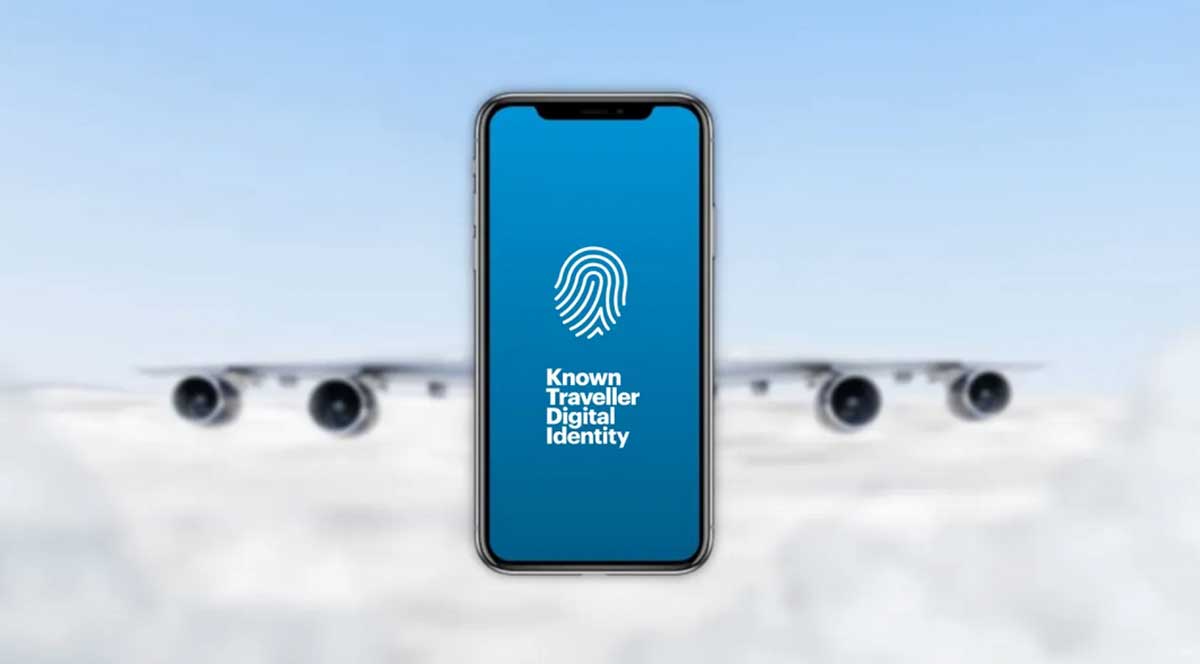 The World Economic Forum today releases findings from its digital passport pilot project which indicate that a fully digital travel experience is possible. However, further collaboration is needed to progress towards globally accepted and verifiable digital travel credentials.
The Known Traveller Digital Identity (KTDI)initiative, which was started in 2018, has worked with the governments of Canada and the Netherlands plus private-sector partners to pilot digital travel credentials for paperless travel between two countries. Lessons from this pilot are particularly relevant today as COVID-19 has underscored the need for verifiable digital credentials in cross-border travel.
A new white paper, Accelerating the Transition to Digital Credentials for Travel, is the result of collaboration between the World Economic Forum, Accenture and industry and government partners. It draws on lessons from the KTDI pilot and is intended to serve as a playbook to guide decision making and help assess important considerations in the use of verifiable digital travel credentials across borders.
"Creating digital travel credentials that work across borders is not an issue of technology but an issue of governance," said Lauren Uppink, Head of Aviation, Travel and Tourism, World Economic Forum. "The learnings from the Forum's KTDI consortium demonstrates that while the technology for the next stage of digital-first travel is ready, thoughtful collective action is what truly enables the design and effective implementation of global governance structures, ensuring that digital travel credentials are easy to use, trustworthy and verifiable across borders."
"The pandemic has highlighted the urgency for trusted, widely-accepted, privacy preserving digital travel credentials," says Christine Leong, Global Lead for Blockchain Identity & Biometrics, Accenture. "Leveraging digital travel credentials would provide a much more secure way of sharing verifiable information, leading to greater assurance for travellers, shorter airport processing time, and greater efficiency for airline and border staff. To achieve this, governments and private sector organisations must collaborate to bring about a seamless, paperless and contactless travel continuum for all. The time to work together is now."
Lessons from the KTDI pilot
The KTDI project established that two major, often misleadingly polarized, technology approaches to verifiable digital identities can work together. Working with governments and technology partners, the consortium found that public key infrastructure (PKI) and decentralized digital identity can co-exist and address the digitalization of various parts of a travel journey.
Furthermore, the pilot project found that these technologies can and must be integrated within existing systems to accelerate adoption and scale.
Interoperability and collaboration were other key areas for progress identified during the KTDI pilot. For paper passports, interoperability already exists as all participating member states agree to follow the specifications through the International Civil Aviation Organization (ICAO)'s governance and trust frameworks.
Such an agreement for the specifications of digital travel credentials is not as widespread yet, but the adoption of traditional passport specifications shows that the benefits of using digital credentials in travel cannot be realized through isolated or one-off approaches.
The KTDI project
The first cross-border pilot for digital travel identification, the Known Traveller Digital Identity (KTDI) project, has been piloted with government partners from Canada and the Netherlands, along with a consortium of technology, private sector and other partners. The KTDI partners have designed and built the first government-led, public-private ecosystem to test the vision of safe and seamless cross-border travel. This vision aimed to reduce touchpoints by using emerging technologies, including biometrics and decentralized identity, and inform the future development of a globally accepted decentralized identity ecosystem.
Although the COVID-19 pandemic has affected KTDI pilot efforts, it has also created an opportunity to further analyse how decentralized digital identity and PKI-based approaches could work together or work in sync. Although the initial pilot employed a decentralized identity approach to trial trusted digital credentials, KTDI could in the future expand to incorporate additional verifiable credentials such as COVID-19 vaccination certificates, as well as PKI-based digital credentials.
The consortium's achievements and expertise can serve as a valuable blueprint to inform other similar efforts being pursued globally.
Online game showcases plight of our planet's disappearing coral reefs
One of the world's leading producers of online word games joined a global effort to help protect the planet's coral reefs, which a new report finds are disappearing at an alarming rate.
Sweden's MAG Interactive has unveiled six ocean-themed games to educate people about the ocean, coral reefs and climate change risks. The games will be launched in Wordzee, Ruzzle, Word Domination, WordBrain, WordBrain 2 and New QuizDuel.
Players are encouraged to either add their name to the petition for greater ocean and climate action and/or donate to projects associated with the Global Fund for Coral Reefs that are working to protect ocean health.
MAG Interactive is part of United Nations Environment Programmes's (UNEP's) Playing for the Planet Alliance that brings together gaming companies worldwide with a monthly active player base of more than 1.5 billion and a common goal of improving the environment through play.
The initiative has seen developers, including the popular Rovio Angry Birds, integrate environmental messages into their games to support the global environmental agenda, ranging from planting millions of trees to reducing plastic in their products.
Gaming companies are also supporting the Playing4Forests pledge, asking world leaders to protect forests as a line of defence against climate change.
"We couldn't be more excited to join hands with MAG Interactive and Playing for the Planet partners, to raise awareness and resources for our planet's precious coral reefs on the front line of climate change," said Leticia Carvalho, Head of Marine and Freshwater at UNEP.
"Many people have no idea of the value of coral reefs to the well being of species and humans alike. Gaming can be transformational in inspiring this learning and action journey," she added.
While they may look like plants or hard rocks, most corals are made up of thousands of small, soft-bodied animals, called polyps, surrounded by stony exoskeletons. Coral reefs support a quarter of all marine life. They also provide at least half a billion people with jobs and food while protecting coastlines from storms and flooding.
Coral reefs are also extremely sensitive to climate change. Corals have shown the most rapid increase in extinction risk of all the species assessed by the Global Biodiversity Outlook.
When waters get too warm, corals release the symbiotic algae turning white, a process known as bleaching. While corals can recover from bleaching if conditions improve, prolonged coral bleaching can be fatal.
The Status of Coral Reefs of the World: 2020, released last week by the Global Coral Reef Monitoring Network in partnership with UNEP, found that 14 per cent of the world's coral has been lost since 2009, and climate change is threatening what remains of these fragile ecosystems, often call the "rainforests of the sea."
In the last 12 years, around 11,700 square kilometres of coral has disappeared. That is more than all the living coral in Australia.
But there is still hope for corals. Across the globe, scientists are identifying pockets of coral habitats that have greater resilience to climate change and may provide the key to their survival. The research shows that incorporating coral safe havens, known as climate refugia, into conservation plans is vital for ensuring their future survival as we work to halt and reverse current threats.
"Our goal is to create engaging content for our players while spreading an important message, that they have the power to help preserve marine ecosystems," said Daniel Hasselberg, CEO of MAG Interactive.
MAG Interactive, whose ten game titles have been downloaded over 350 million times, developed the ocean-themes games based on the UNEP-led campaign Glowing Glowing Gone.
The creative campaign works to curb the threats to coral reefs, which along with climate change are under siege from overfishing, coastal development, pollution and ocean acidification.
The debut of the ocean-themed games preceded the recent announcement of US$125 million earmarked for the Global Fund for Coral Reefs to address critical financing and private investment barriers centered around the blue economy and to protect coral reefs. As the Global Climate Fund's first at-scale private sector programme in climate adaptation, this investment signifies a major achievement for coral and climate resilience.