The Pacific region in post-Cold-War period is fast changing its strategic complexion. This region had been under United States' influence. But, the USA and its proxies like India Taiwan, and some other countries perceive that the region is in a state of flux. USA and its allies fear China may in future challenge USA's undisputed dominance of the seas-lanes in the region.
China's disputes
China has maritime disputes over some islands in the region (Japan, Vietnam, Brunei, Taiwan, Indonesia, Malaysia and the Philippines). In East China Sea, there is dispute between China and Japan over islands of Diaoyu and Senkakus islands.
The USA assures China's rivals that USA would be their `security provider' in moment of need. The major stakeholders in the region ae the USA, China, Australia, ASEAN countries, Japan and South Korea. American presidents Bill Clinton and Barack Obama visited the region to strengthen partnership with littoral states.
The Indo-Pacific region is of great importance because of its impact on energy maritime and trade security. ASEAN and Asia Pacific Economic Cooperation are important politico-economic players in the region. The APEC members account for 40 per cent of world's population, 54 per cent of the World's Gross Domestic Product and 44 per cent of the World's trade. The ASEAN accounts for about 8.8 per cent of World's population and three per cent of the total and area of Earth.
To block China's ascendancy, all littoral states including Japan, Australia, Taiwan, South Korea and other middle ranking regional powers are modernizing their navies. China wants to surpass the USA not only in terms of GDP but also in respect of naval power.
India: Emerging us proxy in Indian Ocean
Robert Kaplan, in his book, Monsoon: The Indian Ocean and Future of American Power, argues that the geopolitics of the twenty-first century will hinge on the Indian Ocean. USA's new protégé is India. To woo India firmly into its fold, USA offered to sell India US$ 3 billion (per one unit) Terminal High Altitude Area Defense (THAAD) and Patriot Advance Capability (PAC-3) missile defence systems as an alternative to Russian S-400 system. India ditched Russia from whom it had decided to purchase five S-400s Russian S-400s air defence systems at cost of US$5.4 billion.
With US tacit support, India is getting tougher with China. There was a 73-day standoff on the Doklam (Donglang in Chinese) plateau near the Nathula Pass on Sikkim border last year. Being at a disadvantage vis-a-vis India, China was compelled to resolve the stand-off through negotiations. In later period, China developed high-altitude "electromagnetic catapult" rockets for its artillery units to liquidate Indian advantage there, as also in Tibet Autonomous Region. China intends to mount a magnetically-propelled high-velocity rail-gun on its 10,000-ton-class missile destroyer 055 being built.
China wants to bridge its aircraft-carrier deficiency through anti-ship ballistic missiles and Xian H-6K bomber armed with advanced air launched cruise missiles. Chinese defence systems include DF-, Dong-Feng 21 (DF-21; NATO reporting name CSS-5 – Dong-Feng (literally: 'East Wind'). Dong-Feng 21 is a two-stage, solid-fuel rocket, single-warhead medium-range ballistic missile developed by China Changfeng Mechanics and Electronics Technology Academy. A variant is DF-26 with range increased to 3,000 km (1,900 mi) to 4,000 km (2,500 miles). China has two supersonic anti-ship cruise missiles, the YJ-12, with a range of 400 km, and the YJ-18, which can hit targets up to 540 km away. But they are no match for US subsonic
Harpoon anti-ship missile, which has been modified to give it a maximum range of about 240 km. An anti-ship variant of US Raytheon's Tomahawk land attack cruise missile, with a range of over 1,600 km, has been delivered to the US navy.
At us prodding, India revised its maritime strategy "Freedom to Use the Seas' in 2015 to "Ensuring Secure Seas". India obtained access to the US naval base in Diego Garcia, and to the French naval bases in Mayotte and Reunion islands, besides Australian naval base in Cocos (Keeling). It signed an agreement with Seychelles to develop and manage facilities on its Assumption Island, another agreement with Mauritius to develop dual- use logistics facilities in the Agalega Island, obtained berthing rights in Duqm Port in Oman and Maputo in Mozambique. Besides, she took up development of the Sittwe Port in Myanmar as part of the Kaladan multi-modal transit transport project for building a multi-modal sea, river and road transport corridor for shipment of cargo from the eastern ports of India to Myanmar through Sittwe. It upgraded its existing listening post in northern Madagascar.
Chinese navy's snooping in Indian Ocean is rising (Deccan Herald, March 3, 2019). Upon Indian navy's protest, Chinese flotilla had to move away from Port Blair. Till 2025, China, currently in grip of corona virus, Bangkok unrest and Xinxiang Uighur, has to do a lot to end American one-upmanship.
China's thinking
China is suspicious of India's role as a US proxy in the Indo-Pacific region. It regards the arc from The Bay of Bengal to East China Sea as a hot-spot of rivalry. China's blue Book warns if India China itself and the USA failed to engage with each other more constructively in view of their overlapping interest, the Indian Ocean could end up `as an Ocean of conflict and trouble'. Chinese Battle Group and submarine often moved in Indian Ocean though after giving prior movement-notice to littoral states.
China has deployed `Xia' class nuclear submarines with SLBMs in South China Sea. They can reach south-western quadrant of the Indian Ocean via Strait of Malacca or Sunda in a short time.
China is building energy relationship worldwide especially in Central Asia, Russia, Africa, Middle East and Gulf countries.
China gets about 70 per cent of its oil imports from West Asia and Africa through tankers. China is creating a strategic petroleum reserve and is building a fleet of super-tankers for transport of energy to China.
China's 'string of pearls'
The USA has over 800 naval bases while China has only two that is Mombasa and Djibouti, aside from controversial Hambantota (Sri Lanka). Yet, the US propaganda is that China is setting up bases along the sea lanes from Middle East to South China Sea. The bases have dual objectives to protect energy and strategic interests.
USA's ring
Doubtless the USA is the dominant super-power in the Indo-Pacific region. Majority of the littoral states including India. Australia, Taiwan, Vietnam, the Philippines, Spith Koprea are under American influence.
The USA has powerful naval bases at Diego Garcia, Busen, Guyan Island, Yongson base (South Korea) and Okinawa (Japan).The USA has stationed its littoral combat ships at Singapore besides accessing facilities of Vietnamese port Cam Rank Bay.
India's outreach
The revised Indian Maritime doctrine 2009 states that India wants to build a Blue Water Navy capable of defending not only its homeland d, but also wider security and economic interests in the Indo-Pacific region. In view of South East Asia and South China Sea region, India created regional Andaman and Nicobar Tri-Service Command in 2001 at Port Blair.
India's Natural gas C Corporation Videsh Limited has oil fields in Russias Sakhalin region. Vietnam allotted two more gas exploration blocks to ONGC-VL during Indian president Pranab Mukherjee's visit to Vietnam in September 2014.
Indian navy wants to attain underwater nuclear power projection capability by year 2025. By said year, Indian navy will have network-centric approach and land-attack assistance capability. The Indian Regional Navigation Satellite System has become operational since 2016. It will provide positional information of about 1500 kilometers around the Indian mainland.
India is already a partner in the US Security architecture of Indo-Pacific Region. Indian navy's new acquisition project in the pipeline adds up to well over Rs. 300000 crore over the next 15 years.
Conclusion: Despite adverse advisory opinion on Chagos Island, including Diego Garcia atoll, by International Court of Justice, United States' forces is still entrenched there. Besides, France maintains naval bases in the Indian Ocean and stations frigates off its Reunion islands. China has a string of naval assets in the region from Gwadar to Djibouti.
India's ambition to dominate the Indian Ocean does not augur well for the region. It should let Indian Ocean remain the zone of peace.
President Ho Chi Minh and his ideas about the world peace
The world would be celebrating the 130th birth Anniversary of President Ho Chi Minh on May 19th ,2020. He was named as Nguyen Sinh Cung after his birth inHoang Tru in Central Vietnam but adopted Ho Chi Minh ("Ho the Enlightened One") as his name in early 1940s. He aspired for collective consciousness and loyalty to the nation. He proposed independence within society rather than independence of each individual.
President Ho Chi Minh was one of the strong supporters of Asian unity, and in one of the messages send to Prime Minister Jawaharlal Nehru during the Asian relations conference he said that this solidarity would make the Asian countries the mightiest defenders for the world speech and democracy. Alluding to the fact that Asian family is critical for unification and independence, he said that the brotherly countries in Asia would support Vietnam so that the objective of unifying North and South Vietnam could be realized.
President Ho Chi Minh was equally concerned with regard to peace in Asia and the world and during one of the welcome party speeches given in the honour of Prime Minister Nehru in Hanoi in 1954, he said that in order to maintain understand and peace, the people and the government of the Democratic Republic of Vietnam are determined to execute correctly the ceasefire agreement signed in Geneva. He thanked the International Control Commission managed by Indian, Polish and Canadian delegates for having toiled hard and worked closely with the general headquarters of the Vietnam people's army and gained sound results.
In most of his correspondence related to the ceasefire agreement between France and Vietnam, he was apprehensive that the imperialist powers should show some resolve to maintain peace. In one of the interviews given to the Indian news agency in 1954 on the question of the ending of the war with French, he said his purpose was to '…. promote peace, foster unity, independence and democracy across the country'. In performing these duties, he reiterated, "we are willing to sincerely cooperate with Vietnamese individuals or groups who supports such policies, regardless of their political and religious beliefs''.
During the June 1954 Prime ministers of China, India, and Myanmar signed a joint declaration which stressed of the five guiding principles(Panchsheela) which included the respect for sovereignty and territorial integrity; do not violate each other; do not interfere into internal affairs of each other; treat each other equally on the basis of mutual benefits and live peacefully together. President Ho Chi Minh completely endorsed these five principles of peaceful coexistence.
In his separate meetings with the three leaders of China (Zhou Enlai), India(Nehru) and Myanmar (U Nu), he buttressed the need for Asian peace and understanding. In one of the interviews given to the Indian New Age weekly on the question of building of military alliances and bases, he said that these military blocs and bases are threat to peace in Asia and the entire world. He also indicated very often to the growing coalition movement of Asian and African peoples. He always aspired for peaceful unification of North and South Vietnam and holding of elections under democratic process as further enunciated by the Geneva accords.
President Ho said in one of his speeches given on February 7th 1958, 'at the present time, peaceful forces have been developing, more and more people have been raising their voices for disarmament, stopping nuclear testing and hydrogen bomb, protesting NATO, Baghdad and South East Asia bloc, requesting the world leaders to organize conferences for minimizing the tensions across the world.'
In the joint statement given during his visit to India in 1958, the two leaders (Ho Chi Minh and Nehru) specifically indicated that 'the developments in the areas of aeronautics, atomic and hydrogen warfare has put the need for peace more than ever'. The two sides agreed that it was imperative to organize a high level conference to find solutions so that the atomic and hydrogen weapons test can be stopped. There was a need for gradual disarmament and easing of the world situation, and expressed the hope that the conference will soon be convened addressing the subject. The two sides stressed that the military blocs have made the international situation precarious and determined that there is need for ideological adversaries to maintain the world peace as well as develop understanding among nations.
In his congratulatory message given on the occasion of India's Afro Asian solidarity conference 1955, he said, '…the conference would be contributing to the cause of fight for the end of colonialism, disarmament and the end of the Cold War to protect freedom, independence and bring peace'.
President Ho Chi Minh was also very influenced by the Buddhist ideals of peace, forgiveness, spirituality, minimalism, and non-ego as the critical elements of human survival and global peace.Ho Chi Minh idea was to develop human affection, sacrifice world pleasures for the people; self-improvement, regular quality exercises, developing human ethics, forge close bonding with people and creating a mass grassroots movement for people's solidarity. He also looked into the Buddhism ideals which included philosophy, developing a peaceful outlook towards the world, sincerity, goodness, beauty, mercy, impermanence and protecting oneself from misfortune, and the problems germinating because of more pompous live than usual. He even during the visits to different nations and official letters alluded to the spiritual integration, mercy, altruism, ethics, human quality and empathy with fellow human beings.
In fact, one of the ideas that President Ho Chi Minh derived from Buddhism was related to peaceful humanity of Buddhism and Buddhist consciousness in every activity.
If one analyses the resonance in President Ho Chi Minh ideas, it was primarily aimed at bringing about global peace through anti-colonialism and reducing the influence of imperialist powers so that development and growth can be ushered among the newly independent nations. In his letters, he has reposed faith with regard to Geneva accord and time and again in his personal correspondence stressed on democratic principles and respecting will of the people. However, he was conscious of the fact that imperialist powers will not give away easy freedom to the colonies that they possess. In order to pressurize the imperialist powers, he had urged the newly independent countries to avoid power bloc politics and strive for the betterment of the people. His commitment towards his people and unification of Vietnam through peaceful means has been largely unreported but looking into the letters that he had sent to various leaders one thing crops up in each of the letters that he had always striven for global peace and development. It was the last line in most of his letters.
During his visit to India, he had visited Punjab to look into the construction of the Bhakra Nangal dam and was astonished to see that how a single dam could resolve the problems related to power generation and dedication in that particular region. Also during his leadership, he was very of the fact that prolonged wars are not good for the society and the general people. His stress on disarmament, and against Cold War highlights this fact that he was foreseeing the tension which might get intensified because of Cold war. He had full faith in the UN as an institution and was categorical that the global body must undertake initiatives to protect the rights of the people and the suffering of the people in the dependencies should be reduced.
Vietnam's success in dealing with the Covid-19 pandemic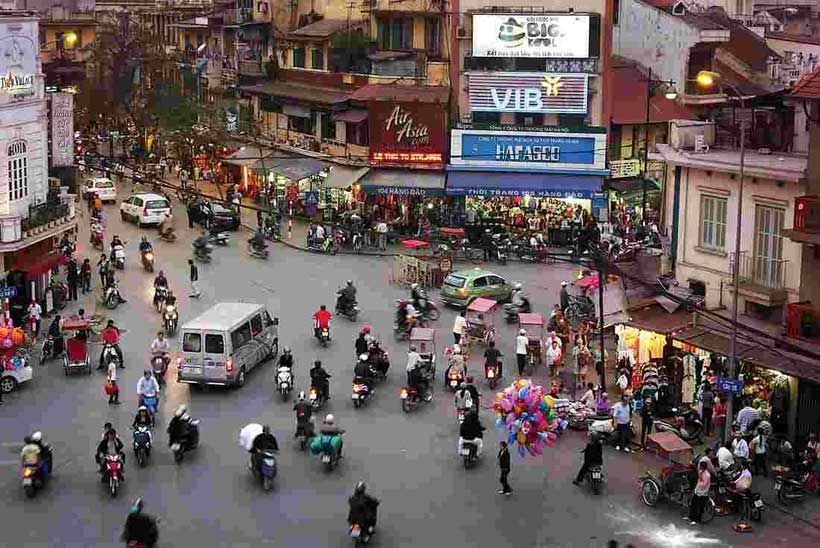 Vietnam's handling of the coronavirus pandemic has been lauded globally. The total number of covid19 as of May 15, 2020 was estimated at 312, and the country has not reported a single death.
Vietnam's success in dealing with the pandemic has been attributed to some decisive, but tough, steps which it enforced without dithering like some of its neighbors in ASEAN. These measures included, a lockdown from April 1, 2020 (which lasted for less than a month) , quarantining of international travelers for a period of 14 days, effective tracing, Vietnam's experience in dealing with the SARS epidemic of 2003 also stood the ASEAN nation in good stead. The fact, that Vietnam a country with a population of over 900 million people, has performed far better than many developed countries, has also been recognized globally. Vietnam's effective handling of the pandemic is all the more remarkable given the fact that it shares a border, and close economic linkages, with China.
Economy
While the ASEAN nation has been able to control the virus, like other countries its economy is likely to be impacted adversely. It's growth, rate this year has been estimated at 2.7% this year according to the International Monetary Fund (IMF) (according to the World Bank, Vietnam's growth will be around 1.5%, but it will escape a recession). Even in the aftermath of the pandemic, Vietnam is likely to fare better, in terms of GDP, as compared to other ASEAN nations, but this is nowhere near the robust economic growth witnessed in previous years(in 2019, Vietnam grew at 7.02%). In recent years, the ASEAN nation emerged as an important manufacturing hub, and has been able to draw in significant FDI (Foreign Direct Investment) in manufacturing from a number of countries, including Japan and South Korea, and has not been dependent merely upon China. In 2019, pledged investment in the manufacturing sector was estimated at a little less than 25 Billion USD (24.6) USD.
Investor friendly policies, efficient labor force and the country's strategic location have played an important role in Vietnam's success in drawing FDI, and emerging as an economic hub, not just within Asia but globally. Addressing a business conference, on May 9, 2020, attended by participants from multilateral institutions like the IMF, the World Bank and the Asian Development Bank, Chambers of Commerce, and domestic and international business groups, the Vietnamese PM, Nguyen Xuan Phuc sought ideas to kickstart the economy. He also stated, that his governments would make all necessary efforts, to ensure that Vietnam attains 5% growth. The Vietnamese PM stated that foreign investments would be crucial, if Vietnam was to achieve this objective.
Vietnam's economy post-covid
The question on most people's minds is that how will Vietnam deal with the economic challenges posed by the covid19 pandemic. While in the short run, there are numerous challenges, the fact that many companies are keen to shift out of China is likely to help the ASEAN nation. According to many analysts, while some companies are likely to shift to other Asian countries like India and Bangladesh, Vietnam is likely to emerge as a preferred destination, as a result of it's location, logistical advantages and trade pacts with numerous countries including the US.
It would be pertinent to point out, that Vietnam had benefitted immensely from the China-US Trade wars, with numerous companies clearly preferring Vietnam, over its other competitors.
Japan which has earmarked over 2.2 billion USD for its manufacturing firms to shift from China, is likely to encourage it's companies to move to Vietnam (Japan was the second largest investor in Vietnam in the first quarter of 2020). Strategic ties between both countries have also witnessed an upswing in recent years. It would be pertinent to point out, that Vietnam along with Japan, also happens to be a member of the Trans Pacific Partnership (TPP) and this will help in bolstering economic linkages with other member states (already some member states within TPP are working closely to keep supply chains intact)
Steps taken
Apart from its economic relevance, Vietnam is also important from a strategic context. It is the ASEAN chair for 2020, and its increasing relevance in the Indo-Pacific region mean that not just Japan, but even other key players in the Indo-Pacific, are likely to bolster strategic and economic linkages with the ASEAN nation in a post corona world.
Vietnam's stature has risen not just because of its handling of the coronavirus pandemic, but also ramping up of medical equipment production — such as masks. It was able to provide masks not just to neighboring countries in ASEAN, but also the US, Russia, Germany, France and UK. The ASEAN nation, despite paucity of resources, has emerged as a key stakeholder in the battle against the deadly pandemic. In a post corona world, the ASEAN chair is likely to emerge as an important global player, both in the economic and strategic context.
Singaporean Daren Tang Appointed as the Next WIPO Director General
On May 8, Daren Tang, Chief Executive of the Intellectual Property Office of Singapore (IPOS) was officially appointed as the next Director General of the World Intellectual Property Organization (WIPO).
WIPO is a specialized United Nations (UN) agency based in Geneva, Switzerland, with 193 member states and an annual revenue in excess of $600 million. Tang will take over the helm of WIPO on 1 October 2020 for a term of six years. This marks the first time a Singaporean will lead a UN agency, and WIPO's first Director General from Asia.
In his acceptance speech, Tang thanked all member states for their support and paid tribute, in particular, to the WIPO staff and out-going Director General Dr Francis Gurry.
He further outlined the global challenges faced by the world today, including the "deeper forces of unilateralism and parochialism" threatening to undermine multilateral institutions, and urged member states to respond by working "even more closely together" through a common, global effort.
Tang noted in his speech that WIPO has grown stronger and more relevant since its inception 50 years ago due to the "proven willingness of all member states to share joint responsibility, confront challenges, and transform together."
Laying out his plans for WIPO, Tang prioritized the need to build an inclusive, balanced, vibrant, and forward-looking global intellectual property (IP) ecosystem.
Senior Minister of State (Law and Health), Edwin Tong, congratulated Daren for being the first Singaporean to lead a UN Agency and to be appointed as Director General of WIPO. This is a momentous occasion for Singapore.
Edwin Tong pointed out that under Daren's leadership as Chief Executive of IPOS we have seen Singapore's IP ecosystem flourish. During his term, Singapore has risen in ranks to become second globally and top in Asia for the best IP protection in the World Economic Forum's "Ideas Today. Assets Tomorrow."
As he takes on the new role as Director General of the WIPO, it is expected that Daren will lead the organization towards building a more vibrant IP community internationally. Daren will continue his great work at WIPO and contribute towards moulding the future of the global IP ecosystem.
Chairman of the IPOS Board, Dr Stanley Lai, on behalf of the IPOS Board of Directors, extended heartiest congratulations to IPOS Chief Executive Daren Tang for his new appointment as the next Director General of the WIPO.
Dr Stanley Lai said: "We are confident that he will bring the same vision orientation, energy, outcomes, and capabilities that have come to define him during his time at IPOS into the auspices of WIPO. Having worked with him for several years, the Board is certain that the global IP community will be served by a Director General who is exceptionally attuned to the interests of countries, economies, and also equipped with a deep understanding of IP and its forceful impact on innovation and global development, especially during these challenging times. These qualities will serve WIPO, the member states and the larger IP community well."
Dr Lai added, "IPOS remains committed as an active member of the international IP community, and we will continue to partner and support the important work of WIPO. We wish Daren every success and look forward to working with him and WIPO to build the future of the global IP ecosystem."
Daren Tang will relinquish his role as the Chief Executive of IPOS, a statutory board under the Ministry of Law, where he drove the strategic transformation of IPOS from an IP registry and regulator into an innovation agency that helps to build Singapore's future economy.
His term saw major updates to Singapore's IP Hub Masterplan, legislative and policy reforms to the IP regime and a scaling up of international engagement. Currently, IPOS has cooperation agreements with over 70 regional and international partners.
Under his leadership, Singapore ranked second globally and top in Asia for the best IP protection in the World Economic Forum's Global Competitiveness Report and IPOS was also recognized as the world's most innovative IP office by the World Trademark Review in 2020.