World Economic Forum Spurs Impact Through Stakeholder Responsibility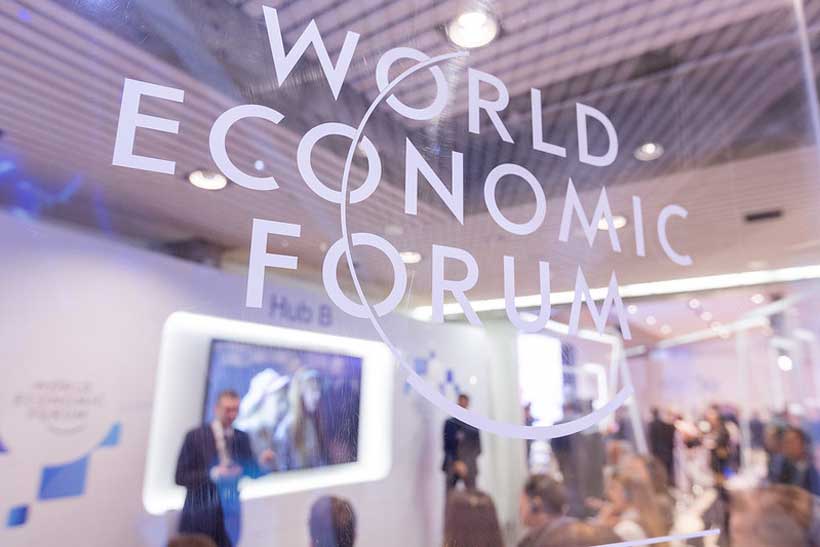 The 50th World Economic Forum Annual Meeting closed on Friday, a historic meeting bringing all stakeholders together to shape a cohesive and sustainable world. This milestone Annual Meeting has been truly remarkable because of progress made on a spectrum of issues, where public-private collaboration is crucial.
Cohesive World
On Inclusive Growth
The International Business Council, incorporating 140 of the world's largest companies, agreed to support efforts to develop a core set of common metrics and disclosures that can be used to measure private-sector progress on key environmental, social and governance (ESG) goals.
The Forum became a founding partner last week, alongside Refinitiv, and the United Nations of The Future of Sustainable Data Alliance. The alliance focuses on improving the quality of climate and environmental data for companies and investors.
The Davos Friends of Africa Growth Platform was launched with the support of the Presidents of Botswana and Ghana to promote entrepreneurship in Africa. The platform's initial target is to reach 1 million entrepreneurs by the end of 2020.
A strategic partnership was signed between the World Economic Forum and the OECD to accelerate progress towards inclusive and sustainable growth globally.
42 organizations, including businesses from the mining, automotive, chemical and energy sectors, that have a combined revenue of a trillion dollars, agreed on 10 guiding principles to reinforce environmental stewardship, sustainable development and respect for human rights in the global battery value chain.
On Skills and Work
The Reskilling Revolution was launched to provide better education, skills and jobs to a billion people by 2030 with the initial backing of the governments of Brazil, France, India, Pakistan, the Russian Federation, UAE and the US as well as many important companies.
Six leading platform companies became founding signatories of the Forum's Charter of Principles for Good Platform Work.
The Partnership for Global LGBTI Equality, which was launched in Davos last year to accelerate inclusion for LGBTI people, announced it has grown its membership to 15 international businesses.
On "Saving Lives"
CEPI, the Coalition for Epidemic Preparedness Innovations that was launched in Davos in 2017, today announced the initiation of three programmes to develop vaccines against the novel coronavirus, nCoV-2019 in partnership with Moderna and the Wellcome Trust.
The World Economic Forum announced a partnership with the Global CEO Initiative (CEOi) to form a coalition to accelerate treatments for Alzheimer's disease.
The Forum initiated Ending Workplace Tuberculosis, a multisector initiative aimed at tapping into the business community to help stop TB in countries disproportionately by the disease.
On Trade
Ministers in Davos announced negotiations between 99 economies on a new international agreement on investment facilitation at the World Trade Organization. The agreement aims to make it easier for investment to flow between economies while increasing its development impact.
As the US and France agreed a détente on digital taxation during the Annual Meeting, the Forum received a mandate from multistakeholder partners to further build understanding of and encourage input into international tax reforms.
The Forum partnered with the Japanese government to launch a multistakeholder effort to find practical mechanisms to enable "Data Free Flow with Trust" in support of the Osaka Track process that was initiated at the G20 in 2019.
On Civil Society
The Schwab Foundation for Social Entrepreneurship announced that its community has improved the lives of more than 622 million people in 190 countries since 2000. Examples of impact include: distributing $6.7 billion in loans or value of products and services; mitigating more than 192 million tonnes of CO2; improving education for more than 226 million children and youth; improving energy access for more than 100 million people; and driving social inclusion for over 25 million people.
Sustainable World
On Combating Climate Change
1t.org, a new multistakeholder effort to support efforts to grow, conserve and restore 1 trillion trees by the end of the decade was announced. Within the first days of its launch, Colombia announced to plant 180 million trees by 2022, Salesforce committed to plant 100 million trees and Pakistan said it will plant 2 billion trees. Additionally, 1T was supported by the US, China and Saudi Arabia as part of its G20 Presidency. The Forum's network of Global Shapers also committed to planting one million trees by 2021 across its 400 hubs worldwide.
New members signed up to the Forum's community of CEO Climate Leaders. The community is committed to helping companies meet the Paris Climate Goals.
The Sustainable Markets Initiative, backed by a Sustainable Markets Council, was launched by HRH The Prince of Wales in collaboration with the Forum with the goal of bringing about a transition to sustainable financial markets and rapid industry decarbonization.
The Net Zero Asset Owner Alliance of 16 pension funds and insurers, committed to helping achieve the Paris Climate Goals, added the Church of England and Generali as new members. The Alliance's portfolio now stands at $4.3 trillion.
The Forum's Advanced Manufacturing and Production community launched the Carbon Reduction in Manufacturing Initiative to achieve a goal of cutting carbon emissions in manufacturing by 50% by 2030.
On the SDGs
Frontier 2030 was launched as a platform to leverage the technologies of the Fourth Industrial Revolution to accelerate the SDGs. The platform is led by UNDP in partnership with the governments of Botswana, South Korea and Norway, and private sector commitment from a range of companies.
The Food Action Alliance was launched by the Forum, the International Fund for Agricultural Development (IFAD) and over 20 global leaders to strengthen the sustainability of the world's foods systems through better nutrition, climate adaption and access to finance.
A new multistakeholder partnership, SDG500, was launched to mobilize $500 million towards achieving the SDGs in emerging markets through a series of six blended finance funds.
A Cohesive and Sustainable Fourth Industrial Revolution
On Emerging Technologies
The Forum partnered with a community of 40 central banks, international organizations, academic researchers and financial institutions to create a framework to help central banks evaluate, design and potentially deploy Central Bank Digital Currency (CBDC).
The Forum, in collaboration with 100 stakeholders, produced the Empowering AI Toolkit to help board members better understand the positive and negative implications of deploying artificial intelligence.
Partners of the Centre for the Fourth Industrial Revolution Global Network, including Brazil, Colombia, Japan and Saudi Arabia, expanded their commitment to ensuring responsible and ethical governance of smart city technologies through the G20 Global Smart Cities Alliance on Technology Governance, led by the World Economic Forum.
The World Economic Forum's Global AI Council, launched in 2019, collaborated with UNICEF to create guidelines for AI-supported toys for the under sevens, as well as identifying young people under the age of 18 to sit on a Global AI Youth Council.
On Cybersecurity
A group of private-sector leaders from major cybersecurity companies, services providers and global corporations along with leading law enforcement agencies, Interpol and Europol, agreed to work together with the Forum through 2020 to foster a global public-private alliance against cybercrime.
A group of telecommunications stakeholders endorsed new principles combatting high-volume cyberattacks that could protect up to 1 billion consumers in 180 countries.
A community of key stakeholders from international organizations, government and business was formed to reinforce cyber resilience in global aviation.
The theme of the 50th Annual Meeting, "Stakeholders for a Cohesive and Sustainable World", could not be more relevant. The moral imperative that weighs upon us to be custodians of the planet for the sake of the next generation implies that we must act today. As the Forum celebrates its 50th anniversary, it looks ahead rather than backwards, to improve the state of the World for the next 50 years, by continuing to offer its platform to advance the common interest.
Iraq: An Urgent Call for Education Reforms to Ensure Learning for All Children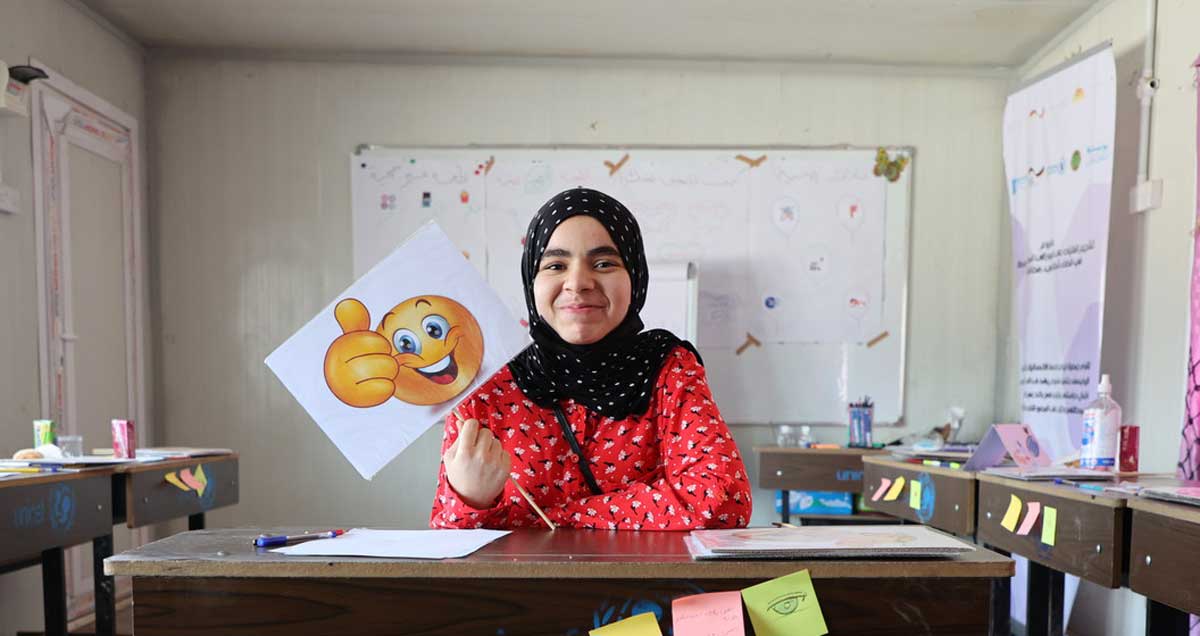 Learning levels in Iraq are among the lowest in the Middle East & North Africa (MENA) region and are likely to decline even further because of the impact the COVID-19 pandemic has had on education service delivery, including prolonged school closures.
These low learning levels are putting the future of Iraqi children and the country at risk. A new World Bank report says that while, now more than ever, investments are needed in education to recover lost learning and turn crisis into opportunity, these investments must be accompanied by a comprehensive reform agenda that focuses the system on learning outcomes and builds a more resilient education system for all children.
The World Bank Group's new report, Building Forward Better to Ensure Learning for All Children in Iraq: An Education Reform Path, builds on key priorities in education recently identified in the Government of Iraq's White Paper and the World Bank Group's Addressing the Human Capital Crisis: A Public Expenditure Review for Human Development Sectors in Iraq report, and provides actionable reform recommendations to boost learning and skills.
Human capital is essential to achieve sustainable and inclusive economic growth. However, according to the World Bank's 2020 Human Capital Index (HCI), a child born in Iraq today will reach, on average, only 41% of their potential productivity when they grow up.
At the heart of Iraq's human capital crisis is a learning crisis, with far-reaching implications. Iraq's poor performance on the HCI is largely attributed to its low learning levels. COVID-19 has led to intermittent school closures across Iraq, impacting more than 11 million Iraqi students since February 2020. This report highlights that, with schools closed over 75% of the time and opportunities for remote learning limited and unequal, Iraqi children are facing another reduction of learning‑adjusted years of schooling. Effectively, students in Iraq are facing more than a "lost year" of learning.
"Iraq can use lessons learned from the current health crisis, turn recovery into opportunity, and "build forward better," to ensure it provides learning opportunities for all Iraqi children especially its poorest and most vulnerable children" said Saroj Kumar Jha, World Bank Mashreq Regional Director. "The World Bank is ready to support Iraq in building a more equitable and resilient post-COVID-19 education system that ensures learning for all children and generates the dividends for faster and more inclusive growth".
The report Building Forward Better to Ensure Learning for All Children in Iraq: An Education Reform Path puts forward for discussion sector-wide reform recommendations, focusing on immediate crisis response as well as medium and long-term needs across six key strategic areas:
1. Engaging in an Emergency Crisis response through the mitigation of immediate learning loss and prevention of further dropouts.
2. Improving foundational skills to set a trajectory for learning through improved learning & teaching materials and strengthened teacher practices with a focus on learning for all children.
3. Focusing on the most urgently needed investments, while ensuring better utilization of resources.
4. Improving the governance of the education sector and promoting evidence‑based decision‑making.
5. Developing and implementing an education sector strategy that focuses on learning and "building forward better".
6. Aligning skills with labor market needs through targeted programs and reforms.
More Funding for Business and Trade to Help Lao PDR Recover from Pandemic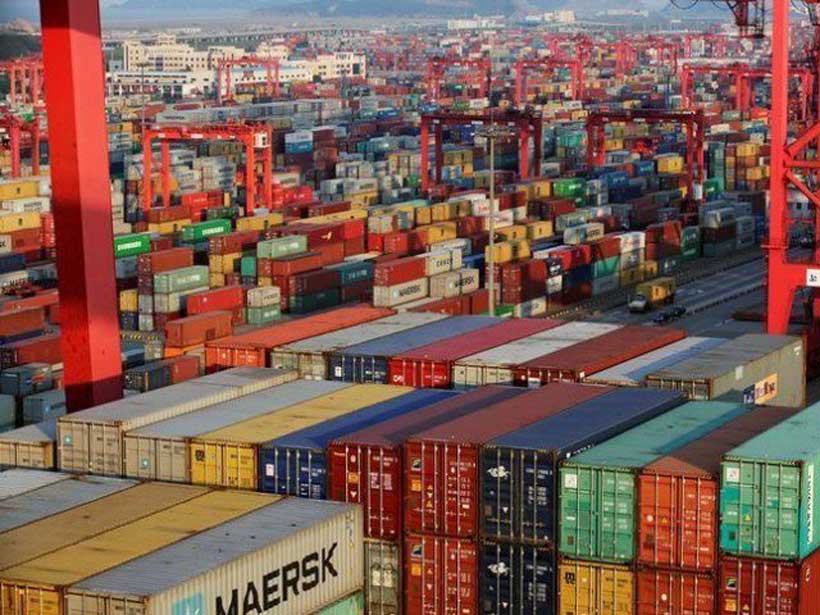 The World Bank and the Government of Lao PDR have agreed to scale up a Competitiveness and Trade Project that will improve the ability of businesses to recover from the economic effects of COVID-19 as part of the government's emergency response to the pandemic. The additional financing will provide a US$6.5 million grant through the Lao Competitiveness and Trade Multi-Donor Trust Fund supported by Australia, Ireland, and the United States.
The extra funding follows a request by the Ministry of Industry and Commerce for additional resources to help the government and private sector respond to the challenges posed by COVID-19 and related restrictions. The Lao economy, which had already been slowing since 2018 following floods, drought and crop disease outbreaks, has been hit badly by the pandemic since early 2020, causing poverty to rise by an estimated 4.4 percentage points.
This additional financing complements the government's approach of providing rapid and direct relief to vulnerable firms and to adjusting government services to the effects of COVID-19. Helping viable businesses to survive and grow will help them maintain and create jobs, thereby driving economic recovery.
The ministry has been implementing the original Lao PDR Competitiveness and Trade Project since late 2018 with $13 million of credit and grants from the World Bank and the trust fund. The project works to improve the processes required to start and operate a business, and to reduce the costs of doing business in Laos. Measures to lower trade costs and facilitate trade flows include streamlining regulations to reduce the time that goods spend at borders. Business Assistance Facility grants are available to help companies improve their competitiveness, while the project also supports improved policy making and transparency, along with stronger public-private policy dialogue.
According to H.E. Somchith Inthamith, Deputy Minister of Industry and Commerce, "the new financing will be used to scale up and extend activities under the original project, such as decreasing the time required for goods to clear customs, and increasing the ability of our producers to connect to markets. Additional resources will be used to help new Lao firms set up, and aid existing companies seeking grants to mitigate the impact of COVID-19".
Mariam Sherman, Country Director for the World Bank in Myanmar, Cambodia, and Laos, said that over a year into the COVID-19 pandemic, the country has faced significant economic stress, especially considering the effects of the crisis on important trade partners. "This project has been prepared with urgency", she said. "It can help the Lao government accelerate policy changes and regulatory reforms that will improve the ease of doing business, facilitate trade, and support company competitiveness. Such reforms will help Lao firms weather shocks, increase their ability to do business on the ground, and provide access to international markets for necessary inputs and outputs".
The Lao Competitiveness and Trade Multi-Donor Trust Fund is a continuing effort to improve the efficiency of development assistance for trade in the Lao PDR, by pooling resources from the World Bank, Australia, and Ireland for increased efficiency of implementation, reduced transactions costs and greater impact on-the-ground.
Since the start of the COVID-19 pandemic, the World Bank Group has committed over $125 billion to fight the health, economic, and social impacts of the pandemic, the fastest and largest crisis response in its history. The financing is helping more than 100 countries strengthen pandemic preparedness, protect the poor and jobs, and jump start a climate-friendly recovery. The Bank is also providing $12 billion to help low- and middle-income countries purchase and distribute COVID-19 vaccines, tests, and treatments.
Brands for change: mainstreaming the value of brands for a more sustainable world economy
A brand is a name, term, design, symbol or any other feature that gives a product, service or concept an identity and distinguishes it from others on the market.
The United Nations Industrial Development Organization (UNIDO), and the European Brand Institute (EBI), have held the 17th Brand Global Summit at the Vienna International Centre and online. The Summit explored the topic of "Brands for Change", highlighting brands' role as major game-changers in the context of post-pandemic economic development, as well as their largely untapped potential for boosting recovery while unleashing creativity and innovation.
The Summit brought together leading branding experts and high-level representatives from governments, the private sector, academia, and international organizations. They exchanged experiences on applying brand management as a multidimensional-impact tool for improving business performance and resilience in an increasingly digitalization-driven world economy, while accelerating industrial upgrading and sustainable development at the regional, national and international levels.
"The pandemic has brought the need to reconcile digitalization with economic recovery to the fore. To meet this challenge, it will be crucial to promote innovative development tools, enhance professional skills, and create an enabling environment that drives digital, inclusive and sustainable digital transformation. Branding can play a relevant role in this process, as it can provide inclusive and highly customized solutions, reinforce business resilience, and support post-pandemic recovery through more sustainable growth pathways," noted LI Yong, Director General of UNIDO, welcoming the summit participants in his video address.
"Managing change, and being proactive in doing so, is a necessary prerequisite for quality improvements in the course of redefining the post-pandemic economy. Whether it will be characterized by greater sustainability and inclusiveness will largely depend on how economic actors move forward on their development pathways, to what extent they are ready to explore recovery solutions to "build back better" and embrace innovation that fosters the digital transformation," said Bernardo Calzadilla-Sarmiento, Managing Director of UNIDO's Directorate of Digitalization, Technology and Agribusiness. He highlighted the fact that branding has become indispensable as a driving force for change. Indeed, he said, brands hold significant potential to accelerate the shift to more innovation-intensive and intellectual value-added practices.
"Sustainable brands carried us through the crisis and will support further change. As intangible assets, brands have become more important to inclusive and sustainable development than ever. As digitalization continues to accelerate, the future will increasingly depend on strong and valuable brands. Despite their fundamental importance, the understanding of branding does differ widely among businesses, large and small. Investments in brands support economic recovery and resilience, create growth and secure prosperity for cities, regions and countries in the long run. There is a clear need to stimulate IP investment, support IP-based financing and give companies the tools to disseminate information about their IP, ensuring their emergence as a tradable asset class. EBI contributes to more transparency and works towards increasing confidence and certainty in Brand and IP valuations", stated Gerhard Hrebicek, President of the European Brand Institute, in his opening remarks.
Against this backdrop, UNIDO and EBI are continuing coordinated efforts to promote branding initiatives as part of the joint "Branding for competitiveness and sustainable growth (B4C)" service module, blending strategic marketing, branding and digitalization to advance inclusive and sustainable industrial development. Embracing the influence of digital transformation on shaping intangibles-oriented development strategies, the B4C module provides a timely response in terms of facilitating a country-, region- or enterprise-level transition to a more robust and competitive digital presence underpinned by strategic brand management.
Most recently, UNIDO and EBI have embarked upon a number of new initiatives replicating and fine-tuning high-impact branding practices from their previous projects implemented across countries and industries. Specifically, these new initiatives include a global-level destination- and region-branding initiative in China, coupled with the innovative upgrading of the health industry value chains, with the main focus on enhancing linkages between the health industry and tourism; and a project in India, aimed at enhancing the bicycle production sector's global competitiveness by applying innovation-intensive industrial design and branding.
To assist project beneficiaries in overcoming the pandemic's devastating impact, UNIDO and EBI will further expand their branding project portfolio, including the organization of global fora, thereby facilitating a large-scale, public-private dialogue and governmental engagement to support structural and legal reforms and frameworks to make branding an easily accessible tool to constitute an integral part of a sustainable development initiative at any level.