On January 26, the people of India will celebrate the Republic Day. Seventy years ago, on January 26, 1950, the Constitution of India entered into force, proclaiming the country a sovereign socialist secular democratic republic. This year is a double anniversary for the country — 90 years ago, on January 26, 1930, the Indian National Congress that led the national liberation movement officially declared fighting for India's complete independence of the British Empire as its goal.
India has much to celebrate on the 70th anniversary on the Republic. In 2000 and 2017 alone, the country's economy grew 3.3 times, whilst its contribution to the gross world product in terms of purchasing power parity in 2017 (7.4 per cent) became the world's third-largest after China and the United States' respective indicators. Its armed forces are the world's fourth-strongest behind the United States, Russia and China. India has nuclear missiles and a space programme comparable to those of Europe, China and Japan. The technological breakthrough made by the country has been particularly evident in the rapid development of information technologies. Since the early 2000s, India has been the world leader in IT exports and has dominated the global IT outsourcing market.
Russia and India are close friends and partners. It is not only a matter of common roots: the Russian words for "mother" (mat'), "brother" (brat), "fire" (ogon'), "light" (svet) and even "husband's brother" (dever) and "husband's father" (svyokor) are virtually the same in Sanskrit, from which all Northern Indian languages originate. The Russians did not go to India to conquer it. The images of the faraway magical land of India inspired Russian thinkers, poets, composers and artists. The cultural influence was mutual: Leo Tolstoy's great influence on the views of Mahatma Gandhi is well known.
In the seven-plus decades of their diplomatic relations, Moscow and New Delhi have successfully built stable strategic, military, economic and diplomatic ties. Thousands of Russians took part in building industrial facilities in India. Military equipment manufactured in Russia accounts for a significant part of the arsenal of the Indian Armed Forces. Tens of thousands of Indian engineers, doctors and other professionals have been educated in Russian universities. Russian and Indian scientists have close ties, and their joint work spans a large number of fields, from applied medicine to space exploration. Indian tea, coffee, spices, medications and other consumer goods are extremely popular in Russia.
Regardless of their outward differences, Russia and India face many similar tasks both domestically and internationally. Domestically, both need to ensure inter-ethnic and social harmony within multimillion, poly-ethnic, and poly-denominational states. The examples of Kashmir and Chechnya helped the two countries gain an insight into the evils of aggressive nationalism, religious extremism, terrorism and separatism sooner and more clearly than others.
Opposition to the attempts to establish unipolar leadership in global affairs also deserves mention. Russia and India are democratic states that adhere to the principles of democracy in their domestic affairs, which in turn determines their general commitment to democratic conduct in international affairs. India was among the countries that were instrumental in the establishment of the Non-Aligned Movement, which as early as the first years of the 1960s was pointing the international community in the direction of the polycentric word order that is so actively discussed today.
Russia and India are also united by the fact that Muslims form the second-largest denominational community in both states. And we are not talking recent migrants, as in Western Europe today, but rather people who have for centuries lived side-by-side with Orthodox Christians in Russia, and with followers of Hinduism and other Indian religions in India. Russia and India's long-standing engagement with Islamic history, and their geographic proximity to the leading Islamic states, determine both the special place of the two countries when it comes to the most urgent issues that concern the Islamic world today and their special role in handling problems related to the Middle East, Iraq, Iran and Afghanistan.
From the very beginning, the independent India set itself the goal of becoming a leading global power. However, for a long time, its international actions were bolstered solely by its moral authority and the support of friendly Asian and African non-aligned states. To join the "major league of international players," it needed powerful economic, scientific, technological and military potential, something it has today.
India's objective for the near future is to entrench itself as the key power of the region that spans the Indian Ocean and Southeast Asia. India hopes to overcome the negative geopolitical consequences of the 1947 division of the former British India into India and Pakistan along religious lines. Not only did this division result in the ongoing conflict with Islamabad over Kashmir, but it also cut India off from culturally related countries and its natural markets in Southeast Asia, Afghanistan, Iran and the Persian Gulf states.
The incumbent Prime Minister Narendra Modi has given New Delhi's international activities in this area a measure of confidence and assertiveness. Since the early 1990s, governments in India have pursued the Look East policy, which involved expanding economic ties and political interaction with the states of Southeast Asia. Under Modi, Look East been transformed into the Act East Policy, which is intended to both stimulate India's economic growth and align its strategic priorities with those of its leading partners in the Asia Pacific, namely Vietnam, the ASEAN as a whole, Japan and Australia. The Act East Policy is ultimately intended to expand and boost India's regional and global role.
Look East is supplemented with Look West, which is geared toward the Persian Gulf states. This policy has several far-reaching goals. First, the Persian Gulf is a major economic partner, home to over 6 million Indians and the principal source of oil and gas. Second, the region has long-standing historical ties with India — not only is it close neighbour, it is also a connecting link with Central Asia and Afghanistan.
Third, "Look West," as some analysts in India have noted, is also intended to give an impetus to changes in the relations with Islamabad in the future, when, instead of being a wall between India and the Persian Gulf region, Pakistan would become a kind of bridge between them. India, in turn, would become Pakistan's "gateway" to Southeast Asia. India appears to be banking here on Pakistanis stepping over 70-year-old dogmas regarding Kashmir and eventually realizing that cooperation with India in the Persian Gulf could be far more profitable for them than confrontation. A reconciliation between India and Pakistan would have a significant economic effect both for regional economic integration and for broader interregional cooperation between the states of Central Asia, South Asia and the Persian Gulf.
Unlike the United States, Western European countries and China, Russia has never had a conflict of interests with India, nor is one likely to appear in the future. The increasing role of India—a country that is friendly towards Russia — in international affairs, be it globally or in the Middle, Near or Far East (given India's significant economic presence in all those regions and a populous Indian community there) would objectively decrease the urgency of the foreign political challenges currently facing Russia.
Russia–India relations hold independent value for both countries. India is sympathetic to Russia's international actions. During the Soviet era, New Delhi did not condemn the deployment of Soviet troops in Afghanistan. Nor has it joined the chorus of those condemning Crimea's incorporation into Russia today. New Delhi also supports Russia's stance on Syria, declaring that it would never use sanctions against Moscow. Historically, India's regional and global interests have largely coincided with those of Russia, rather than the other great powers. India's most important and complicated foreign political issues are concentrated in its relations with China and Pakistan as it has been involved in armed conflicts with both countries. New Delhi understands that these issues cannot be resolved without Russia, just as the Look East and Look West policies cannot be fully implemented without Russia. It is no coincidence, for example, that Prime Minister Modi visited the 2019 Eastern Economic Forum in Vladivostok. He intends to expand India's economic presence in the Russian Far East.
The situation is much the same with Look West, where India, among other things, is interested in Central Asia being free from extremism and terrorism. India is also interested in establishing the North–South Transport Corridor from the Arabian Sea to Western Europe. Russia has a defining role in both cases.
Neither the radical political and economic changes in Russia and India nor the general shifts in the global situation could stop new wrinkles and points of concern from being introduced into Russia–India relations. It is telling that Moscow and New Delhi refer to their relations as a privileged strategic partnership, rather than in terms of friendship and cooperation.
Proof of the strategic nature of this partnership can be found in the interaction between the two countries on key issues of international politics, as well as in the fact that, beyond politics, bilateral relations are driven by energy (including nuclear energy), military-technical cooperation and peaceful exploration of space, areas that are of strategic importance for any state.
India imports one third of the oil and gas it consumes and is investing heavily in the development of Russia's energy resources. This fact is of special significance for Russia today, when the sanctions imposed on Russia mean that companies from the West are prohibited from participating in new Russian oil and gas projects, including those in the Arctic. India urgently needs to develop its nuclear sector, and Russia is the only foreign state that builds nuclear power plants there. Russia has made this decision in favour of a state that is not a party to the Non-proliferation Treaty because it trusts India and values the partnership it has with that country. Russia also supports India's accession to the Nuclear Suppliers Group.
India is the only country to have a long-term weapons cooperation programme with Russia in place. It is the only state that has received help from Russia in the development of a nuclear submarine project. India has also leased a nuclear submarine from Russia and purchased Russia-Israel-made AEW&C aircraft. The Admiral Gorshkov aircraft carrier was modernized for India, where it was renamed the Vikramaditya. The high-efficiency cruise missile BrahMos was developed jointly by the two countries, and a fifth-generation combat fighter aircraft is now being developed jointly as well. India is expected to be the only recipient of the high-precision GLONASS (Russia's global navigation system) signal for the purposes of defence and security.
Seventy per cent of India's military's combat equipment was manufactured either in Russia or in India under Russian licenses. It is unlikely that India would allow itself to become so dependent on Russia in the military sphere if it did not have full confidence in the strategic partnership. But this is strategically important for Russia as well. After the collapse of the USSR, Russia's defence complex found itself in dire financial straits. India alleviated the situation by placing large defence orders with Russia. In a sense, New Delhi forced the Russian defence industry to accelerate the modernization process by placing orders for equipment with highest technical requirements.
Russia–India communication is of great practical importance for Russia in terms of studying India's experience and using it to solve a number of problems. I will dwell on only two examples. First, like Russia, India is a federative state. Its constitution clearly demarcates the powers of the central and local authorities. Russia would do well to study how India tackled such matters. The second issue pertains to financing the military. India's military, the fourth-strongest in the world, is a contract force. Perhaps some Indian financing methods could be used in Russia.
In many ways, the long-standing Russia–India partnership has acquired a new quality over the past 25 years. Demonstrative declarations of friendship are a thing of the past. Without wasting time on ceremonial perorations, the two great powers collaborate on specific issues in order to meet both their individual and mutual interests.
The partnership between Russia and India is an integral component of global and regional developments. Today, the world is on the threshold of a new world order, with a polycentric political and multi-currency economic system. The new world order should ensure equality and mutual respect for the interests of large and small states in politics; mutual advantages and gains in economy; compatibility and mutual enrichment of civilizations in culture; mutual trust and cooperation in security; and a common responsibility in global issues. The specially privileged strategic partnership between Russia and India is called upon to make a significant contribution to building this world order.
From our partner RIAC
How Crimea Strengthened Russia's Eurasian Identity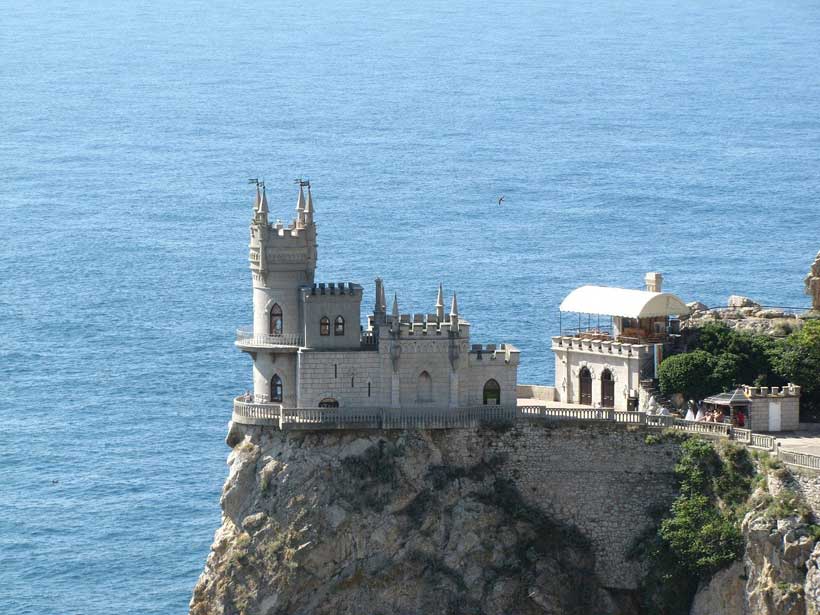 While the west imagined Crimea was just a territorial dispute that had got out of hand and its annexation a move forced on Putin to salvage something from the ruins of his Ukrainian policy, the Chinese saw it as the moment Russia flipped from being a Eurocentric power to a Eurasian one. The bridge that connected mainland Russia to Crimea which cost $3,69 bln and stretched for 19km symbolized the fact that this was not just a buffer zone but sacred territory and there was no going back as its unity with Russia was eternal. A massive new mega church the resurrection to honour Crimea's return to the motherland. Leading Siloviki from the power ministries such as defence minister Sergei Shoygu was pictured in a mosaic to show that the days of Russian were over and that the security services were once again watching over Russia and ensuring that the enemies encircling it were kept at bay .The temporal and the sacral under Putin were once again in harmony after decades of being at odds with one another.
The idea that Russia through Eurasia was coming back to itself was a perennial topic of influential nationalists .The infatuation with the west was over and Russians were once again appreciating that being different did not mean inferior. For example Dmitry Rogozhin the head of Russia's space agency commented that "in space one must not run after beautiful goods with wonderful labels under the music of Bowie, but one must lean first and foremost on well functioning systems." The excellence of Russia's high performance sectors should energize the low expectation culture that bedevilled many Eurasian projects . So for example regarding the Blagoveshchensk-Heihe bridge which was built to accommodate 300,000 vehicles and had a load capacity of 4 million tonnes prime minister Mikhail Misushtin on its commemoration wanted to know "what it was like working with Chinese partners" on the project. Like the Chinese Russians should not tolerate excuses for shoddy work and should not look at the Crimea annexation as an exception but a rule. Not as a one off event with a short lived effect that disappeared once the euphoria ended but something to be harnessed permanently so it could be applied on an industrial scale across multiple sectors.
Eurasian road
Russia had proved in Crimea that it had an edge in cyber technology in particular and could act unilaterally to defend its interests. But it was working at razor thin margins and stretching them to the limits so it could only be sustained for a short time. It was much more effective combined with a partner China that had spare capacity and an abundance of riches and did not have to work fast in case it used up all its resources too quickly. It only needed to employ a fraction of their strength and allow the Russians to spread the burden with the Chinese. Where they could concentrate on upgrading their labour and production capacity without the pressure of bringing immediate results. So whereas the Blagoveshchensk- Heihe bridge was a "difficult object because the weather did not allow us to work in the snow, the access road was snowed over" the barriers were " quickly pushed them to one side". And apart from Vant all the material was sourced from Russian factories. So "we ordered different products from Omsk, Tomsk – at various factories."
As new technology became available the costs and risks of operating in the region would fall to acceptable limits and allow it to "reach central Russian living standards." Its mass introduction would have a dramatic effect so that Siberia and companies like SIBUR would "have highly efficient and competitive production which would strengthen its position not only in the domestic market but in the world." It could then pave the way for "thousands of high technology work places, transport and social infrastructure." This would have a "multiplying effect" on the economy there. And in the case of joint projects such as the Amur gas processing plant the goal was "in the area of metal construction, building material, laboratory and tele mechanical equipment it would be 100% localized." The problem was to keep as much production as possible within the region and not allow it to move across the border while engaging with the Chinese to the maximum extent. And that any gains in efficiency brought about by digitalization would not come at the expense of hollowing out of the local economy and turn it into a hub for low grade goods.
Regional Dynamo
The Chinese would not be allowed to capture the regional market but it would not done in a way that would discriminate against Chinese companies and deter them from trading. The Russian attitude was that it would be scrupulous in respecting Chinese economic interests and would not disrupt the level playing fields to gain an unfair advantage. They might look to tweak the relationship a bit but not undermine the general direction of travel. The Chinese would continue to enjoy a privileged status within the Russian far east just as minority autonomous regions enjoyed a privileged position within the Federation. This allowed them to champion the cause of engagement with China by presenting it as a Eurasian enclave which shared as much with China as it did with Russia. So the Governor of the Jewish autonomous province Rostislav Goldstein extolling the opening of the bridge between Nizhneleninsko and Tsunyan looked forward to the time where "in the territories around the bridge industrial parks should appear which could produce additional value. And then we need to learn to produce our own products." He added that "there is an idea now unrealized that we could get permission to create a cross border territory where Russian companies could learn from Chinese comrades." So in the enterprise of Vostochny port for example "very attractive conditions of work were established." And thus "decent pay, social guarantees, comfortable and secure conditions for production" would develop "team building". And the benefits would be shared by "colleagues and members of their family who had access to health resorts, nurseries and convalescence centres."
The degree of political closeness did not heavily influence Chinese economic decision making. It did not mean that because a country had friendly relations with China business opportunities would automatically follow. For the Chinese geopolitical considerations were much less important than economic opportunities .They viewed Eurasia in pragmatic rather than hard line ideological terms so that even if they shared the same authoritarian leanings the most important factor was economic competence. A country was judged by its economic fitness rather than its political compatibility. The departure from liberal norms was minimal and the extent of their ambitions was confined to working within the system and adapting it to its needs rather than replacing it with a new order based around Moscow and Beijing . The Chinese approach was subtle and multidimensional helping reinterpret the Russian state as a conservative bulwark at its core with distinct, complementary regional particularities open to prevailing global influences.
How to strengthen the unity of the people of Russia?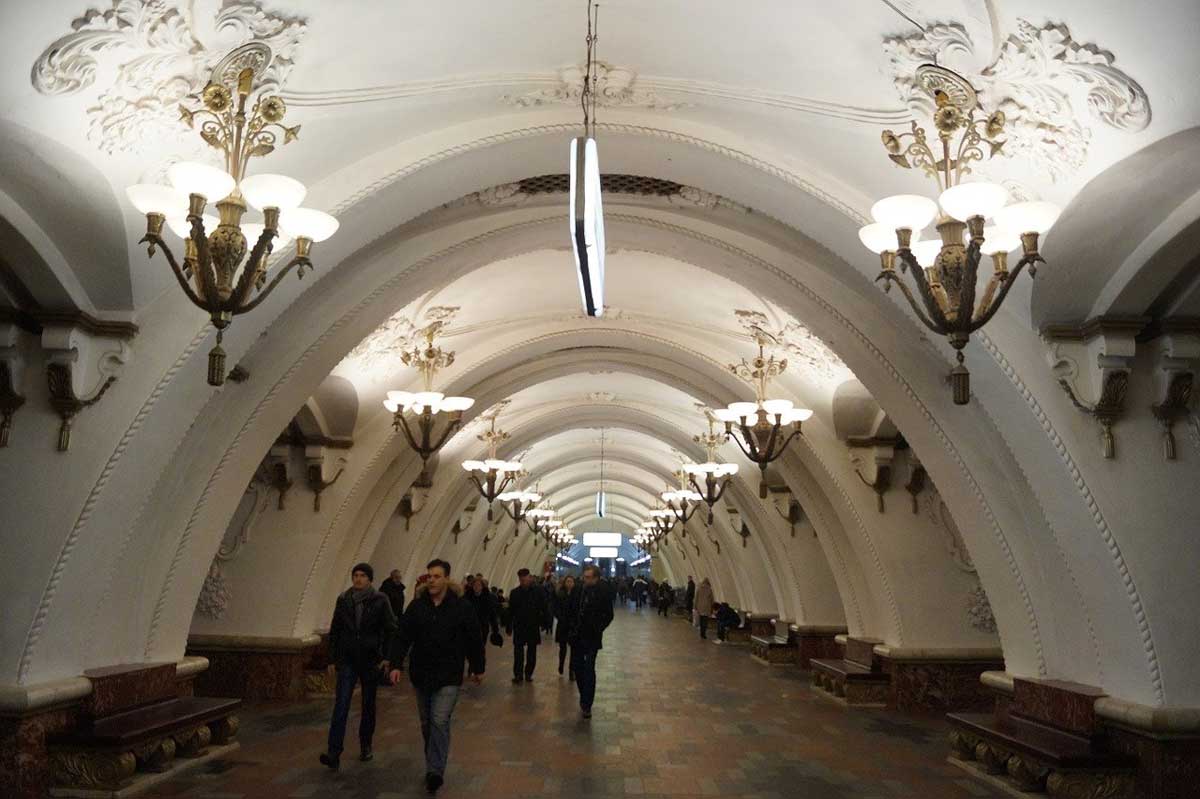 The significance of the recent changes to the Russian Constitution, and topical issues of interethnic relations were the centerpiece of an online international conference held at the Moscow headquarters of the Public Chamber of Russia.
Opening the conference, "We are the multinational people of the Russian Federation: unity in diversity," the chairman of the Public Chamber's Commission and member of the Presidential Council for Interethnic Relations, Vladimir Zorin, described the period when the Constitution was adopted as very difficult and characterized by an active development of new concepts and approaches pertaining to interethnic relations. The 1991 breakup of the Soviet Union, then one of the world's two superpowers, brought about a flurry of serious problems, many of ethno-political nature, which rippled out into the outside world. These included a resurgence of national and cultural self-awareness of Russia's many peoples, a religious revival, the exacerbation of old and the emergence of new ethno-political conflicts, and finally, the growth of ethnic and ethno-confessional separatism, which sometimes degenerated into open terrorism. All this threatened the very existence of the Russian Federation as a sovereign state. Russia was forced to make a swift transition from the Soviet to what was then perceived as a liberal-democratic model of "minimal state," paying an enormous socio-economic and political price for that changeover, which ignored Russia's traditional values and historical continuity and, at the end of the day, proved largely counterproductive. And all this time, sociologists and politicians alike have been searching for the optimal way of establishing Russia's statehood and for an ideological doctrine that would be consistent with this country's traditional values.
The Constitution, adopted on December 12, 1993, contained a number of innovations that laid the foundations for a new society. In its original version, it made no mention of the country's ethnic and state makeup, as well as of differentiation between the subjects of the Russian Federation along ethnic-state, administrative-territorial and ethno-territorial lines. Neither did it provide the right or the procedure for their exit from the federation. Thus, the people's right to self-determination is clearly interpreted as self-determination within Russia.
The Constitution allows broader legal regulation of ethnic-related processes, and of ethnic and civil identification at the personal, regional and national levels. In keeping with Section 2 of Article 26 of the Constitution, people are free to determine and indicate their nationality, and no one can be forced to either determine of indicate his or her nationality.
"The amendments proposed in the course of the discussion of the results of the nationwide vote on July 1, 2020, enlarged on these approaches. As a result, in recent years, the ethno-cultural sovereignty of the Russian Federation has been restored, with the state focusing once again on issues of an ethno-political nature," Zorin concluded.
The head of the General Secretariat of the Eurasian Peoples' Assembly, Svetlana Smirnova, noted that on the basis of the proposed constitutional changes, work is already underway to enshrine them in the law.
"This conference was on the list of events that are part of our program and were approved by the Federal Agency for Ethnic Affairs. This year is the first time that our federal and national-territorial cultural autonomies and associations have had the opportunity to hold events with the Agency's support. Our main goal is to further improve the mechanisms for strengthening the civic unity of the Russian nation, preserve and develop ethno-cultural and linguistic diversity, popularize the spiritual and moral values ​​of the peoples of Russia in accordance with the amendments to the Constitution," Smirnova noted.
One of the most important constitutional amendments makes it incumbent on the Russian Federation to help compatriots living abroad exercise their rights to protect their interests and preserve their Russian and cultural identity. The state safeguards the cultural identity of all peoples and ethnic communities, guarantees the preservation of the country's ethno-cultural and linguistic diversity. This is not just a declaration. According to the State Ethnic Policy Strategy of the Russian Federation, adopted in 2012, there are people of 193 nationalities now living in the Russian Federation and speaking 277 languages ​​and dialects. At the same time, 87 languages ​​are used in the system of education. By the time the amended version of the Strategy was adopted six years later, their number had already risen to 105. This requires additional efforts and financing needed to write new textbooks and train school and university teachers, and the Russian state is ready to foot the bill.
"In our country, as one of the world's most multi-ethnic and multilingual states, issues of ethnic policy are of particular relevance," said Anna Kotova, State Secretary – Deputy Head of the Federal Agency for Ethnic Affairs.
Leokadia Drobizheva, who heads the Center for the Study of Interethnic Relations at the Russian Academy of Sciences' Institute of Sociology, emphasized the all-importance for any country of the concept of "consent" that was added to the text of the State Ethnic Policy Strategy in 2012. Without this, it is impossible to implement either economic or cultural plans.
"This concept meant not just good relations between people, but also trust and the ability to coordinate their interests and settle disputes," she explained.
According to the results of a sociological survey published by the All-Russian Center for the Study of Public Opinion (VTsIOM) and the Public Opinion Foundation (FOM), the indicator of trust in Russian society is constantly fluctuating, especially since the onset of the COVID-19 pandemic in 2020. And still, apart from their desire to survive, our people also demonstrated a an acute sense of compatibility and a desire to help each other, especially in multiethnic places like Astrakhan region, Bashkortostan, Tatarstan, Yakutia and Karelia. The respondents named family, work and material wellbeing as their main values. They also mentioned equality of all people before the law, justice, equal opportunities for education and work, as well as the right for paid vacations among the goals that need to be achieved to maintain unity. Thus, the concept of "consent," introduced into the Strategy, is provided with the most important social functions for a person, which also pertains to interethnic relations in Russia.
"Currently, only 4 percent of our citizens have experienced prejudice based on their ethnicity and race. However, the actual percentage of such attitudes is higher and varies depending on the situation in the region, with 78-80 percent of those polled saying that they do not experience any negativity. On the other hand, we know that such problems arise regularly and need to be taken into account in order to ensure effective prevention of extremism. First of all, we are talking about the observance of a citizen's constitutional rights. One's nationality should not impede employment or career growth, and this is something about 40 percent of respondents are concerned about. The situation in Bashkiria, Yakutia and Tatarstan deserves special attention and here we have no reason for complacence," Drobizheva noted.
In turn, the concept of "consent" is directly related to Russian identity. Even though Russian citizens are primarily concerned about their material wellbeing, it is equally important that they feel themselves as being one people. According to data released by VTsIOM, before the pandemic struck, 90 percent of those surveyed identified themselves as Russian citizens. This is a very high percentage, of course. However, Russian citizens differ in their perception of national identity. While some of them associate themselves primarily with a single state, the majority associate themselves with the legal field they live in. At the same time, when it comes to history and culture, just under 50 percent of respondents said that besides unifying tendencies there are also separatist tendencies there, depending on the region.
"This area deserves close and delicate attention," Leokadia Drobizheva concluded.
From our partner International Affairs
Russia took a stance on friendship with China
Russia proved its sincere friendship with China by canceling its Summit meeting with India, on charges of its too much pro-American policies.
Russia and India signed a treaty of Strategic friendship in the year 2000. Russian helped India in many aspects, including market access, economic assistance, technology transfer, and defense cooperation. In fact, the Indian defense Industry was based on Russian technical assistance. Russian was extending its full diplomatic and political support under this agreement.
Since signing the strategic agreement, there was a summit meeting every year without any disruption for consecutive 19 years. But this year, the meeting was postponed a couple of times and finally canceled.
The political gurus foresee a severe rift in Russia-India relations. Not only different interests but opposite interests, which might lead to further consequences shortly.
India was developing its relations with America rapidly. India hired politicians, senators, Congress members, and media houses for lobbying inside America to promote Indian narrative and importance among the US-Administration. Gradually, India convinced US-Administration and developed close relations. Signing as A major Defense Partner and series of strategic agreements with the US, BECA (Basic Exchange and Cooperation Agreement)being the last in sequence, has completed the close alliance between the US and India.
Indian role in Asia-Pacific Alliance and the US, Australia, and Japan is evident that Indian interests have aligned with America entirely. The alliance is to encircle China, counter China, and resist the Chinese rise. Whereas Russian interests are opposite, it cooperates with China, supports China, and maintains peace and security in the region and globally.
Russian interests and Indian interests were in a direct collision. Russia has declared its relations with China more strategic, and any country wanted to harm China, Russia feels its obligation to cut ties with them.
It was Russian who made it possible that India joined SCO. But now, many member countries in SCO doubt Indian role in SCO, as Indian interests coincide with America rather than SCO. Some member countries may ask for banning Indian presence in SCO, as it concerns the organization's security and privacy.
India is also a member of BRICS, where Russia and China are also present. If India keeps opposing China and its mega initiatives BRI and keeps its border disputes with China, it might become very uncomfortable to keep its membership.
India might be wanted to play smartly, getting benefits from Russia while silently serving American interests. It might not work anymore. India needs to make its mind-set, either to be sincere in SCO, BRICS, relations with Russia and China, etc., and declare its straightforward policy. Keep its feet on two boats, going in opposite directions, may fail.
Many countries in the world are declared to be on the American block, and it is accepted. There is no harm to be in any club. But the problem with India is to be in two blocks simultaneously. It creates many suspicions.
Recently, Russia is in close relations with Pakistan, Turkey, and Iraan, while India has rivalries with all of them. It will also be difficult for Russia to maintains good relations with India while developing ties with Indian adversaries. Indian role in Afghanistan is also against the interests of Russia. Russian supports peace and stability in Afghanistan, whereas India opposes it. In geopolitics, Russia, China, Pakistan, Iran, and Turkey are emerging a block, where India is the adversary to all of them.
Speaking via video link to the Russian international affairs council, a state-run think tank, recently Russian Foreign Minister Sergey Lavrov, while referring to the Quad group, said Western countries were trying to weaken India's close ties and Russia.
Russian Ambassador to India, Nikolai Kudashiv, proposed a Eurasian treaty in the Indian Ocean — so it is crucial to understand what Russia has in common with the Quad Group.
"The United States and Russia are at odds with each other. The United States is in the Quad. In this way, India will become part of the 'anti-Russia' tent. The Russian Navy in the Indo-Pacific could be in danger.
Tensions between India and China in the Ladakh region have been high since May this year. When things got worse, it was in Russia that Indian Defence Minister Rajnath Singh met with the Chinese Defence Minister. Many experts believe that Russia has acted as a mediator between the two countries at the behest of India. Russia had also played a similar role during the Doklam conflict. Some experts believe that it is immoral for India to be part of an "anti-China group" even when the border dispute between India and China continues, and Russia is playing a mediating role.