Taking next steps to end child labour in global supply chains
ILO Director-General Guy Ryder has called for a whole-of-supply-chain approach to address child labour in global supply chains during his opening statement to the conference . He said that efforts against child labour in global supply chains will be inadequate if they do not extend beyond immediate suppliers and include those involved in the extraction and production of raw materials.

He also urged governments to address the root causes of child labour in global supply chains, such as poverty, informality and insufficient access to education.

"Today, 152 million children are still in child labour. The need to accelerate progress is obvious," said Ryder. "The UN resolution declaring 2021 as the International Year for the Elimination of Child Labour is a tremendous opportunity to keep the momentum, and to accelerate action towards the achievement of zero child labour, in all its forms, by 2025."

Sigrid Kaag, the Dutch Minister for Foreign Trade and Development Cooperation, announced that the Netherlands will become a pathfinder country of Alliance 8.7 – the first EU Member State to do do.
The Alliance 8.7 partnership brings together 225 partner organizations which are committed to collaborate to achieve Target 8.7 of the 2030 Sustainable Development Goals , which calls on governments around the world to end child labour by 2025 and to put in place effective measures to end forced labour, modern slavery and human trafficking by 2030. Pathfinder countries commit to go further and faster to achieve Target 8.7. They implement new actions, try new approaches and share their knowledge. With this announcement by the Netherlands, 20 countries have so far committed to accelerate their efforts as Alliance 8.7 pathfinder countries.

A recent report compiled by the ILO, OECD, IOM and UNICEF, Ending child labour, forced labour and human trafficking in global supply chains , provides the first-ever estimates of child labour in global supply chains. The study indicates that the link between child labour and global supply chains is often indirect. A significant share of child labour in global supply chains occurs in their lower tiers, in activities such as raw material extraction and agriculture, making due diligence, visibility and traceability challenging.
Future Vaccines, Wearable Bio-sensors, Aerospace Navigation: 2020 Cohort of Young Scientists
The World Economic Forum today announces its Class of 2020 Young Scientists, representing 25 exceptional researchers at the forefront of scientific discovery.
Recognition of the Young Scientists comes at a time when the need for evidence-based policy has never been clearer. Although the challenge of COVID-19 has unintentionally diverted attention away from other research work – despite the pressing global issues that these efforts address – the need for science to test, predict and explain how different phenomena affect human and ecological outcomes is greater than ever. The Young Scientists were nominated by leading research institutes according to criteria including research excellence, leadership potential and commitment to serving society.
These brilliant academics, 40 and under, have been selected on the basis of their achievements in expanding the boundaries of knowledge and practical applications of science in issues as diverse as child psychology, chemical oceanography and artificial intelligence.
Eight of this year's Young Scientists study in Europe, while seven work in Asia, six are based in the Americas, two in South Africa and a further two in the Middle East. Fifteen – more than half – of the 25 Young Scientists are women.
"We are looking forward to working with the Class of 2020 Young Scientists to help leaders from the public and private sector better engage with science and in doing so, help young researchers become stronger ambassadors for science, which the world needs now and will continue to need post-COVID-19," said Alice Hazelton, Programme Lead, Science and Society, World Economic Forum.
Here are the World Economic Forum's Young Scientists of 2020:
From Africa:
Sarah Fawcett (University of Cape Town, South Africa, South African): Fawcett researches the role of ocean chemistry and biology in climate, as well as the impacts of human activities on marine environments using measures of elements such as carbon and nitrogen
Salome Maswime (University of Cape Town, South Africa, South African): Maswime seeks to understand surgical health systems and causes of maternal death during caesarean section in poorly resourced areas to improve surgical care across populations
From the Americas:
Gao Wei (California Institute of Technology, USA, Chinese): Gao develops skin-interfaced wearable biosensors that will enable analytics through sweat rather than blood, leading to non-invasive and real-time analysis and timely medical intervention
Francisca Garay (Pontificia Universidad Católica de Chile, Chile, Chilean): Garay is studying what are the most basic building blocks of the universe by developing technologies to accelerate and enhance the capabilities of particle accelerators
Diego Garcia-Huidobro (Pontificia Universidad Católica de Chile, Chile, Chilean): Garcia-Huidobro uses human-centred design methods to develop sustainable and scalable community-level health interventions in Chile
Jennifer Ronholm (McGill University, Canada, Canadian): Ronholm is working to strengthen the microbiome of agricultural animals to resist infections in the absence of antibiotics, with the aim of reducing the spread of antimicrobial resistance
Stefanie Sydlik (Carnegie Mellon University, USA, American): Sydlik designs new materials that stimulate the body's healing response to enable the regeneration of natural bone as an alternative to metal implants currently used to heal bone injuries
Fatma Zeynep Temel (Carnegie Mellon University, USA, Turkish): Temel uses mathematical models and physical prototypes to test and explore biologically inspired designs, leading to the development of small-scale robots and sensors
From Asia:
Lee Sue-Hyun (Korea Advanced Institute of Science and Technology, South Korea, Korean): Lee researches how memories are recalled and updated, and how emotional processes affect human memory, to inform therapeutic interventions for mental disorders
Meng Ke (Tsinghua University, China, Chinese): Meng seeks to understand the socio-economic causes of population ageing and declining population rates to suggest what public policy measures and innovations can be used to address them
Shi Ling (Hong Kong University of Science and Technology, China, Chinese): Shi researches the vulnerability of cyber-physical systems to protect safety-critical infrastructures – such as power utilities and water transportation systems – from attacks
Sho Tsuji (University of Tokyo, Japan, Japanese): Tsuji seeks to understand how an infant's social environment affects language acquisition – a key predictor of future literacy – to inform culturally sensitive, science-based, societal interventions
Wu Dan (Zhejiang University, China, Chinese): Wu is researching technological advances in MRI techniques to improve its ability to detect tumours and stroke, as well as monitor foetal brain development
Yi Li (Peking University, China, Chinese): Yi researches social-communicative impairments in children with autism in China to develop more precise screening and diagnosis, as well as innovative treatment approaches in the country
Ying Xu (Chinese Academy of Sciences, China, Chinese): Ying's research focuses on enhancing China's low-orbit Beidou navigation satellite system, which could lead to advances in the commercial aerospace industry
From Europe:
Celeste Carruth (ETH Zurich, Switzerland, American): Carruth is developing a new 2D ion trap experiment for quantum information processing that is expected to be more reliable and cheaper to scale up than competing technologies and aims to lead to breakthrough quantum computing results
Nicola Gasparini (Imperial College London, United Kingdom, Italian): Gasparini is developing novel technologies to treat severe and incurable vision problems caused by degeneration of the retina, which affects almost 200 million people worldwide
Joe Grove (Imperial College London, United Kingdom, British): Grove investigates how viruses enter human cells and evade the immune system to reveal new biology and inform the design of future vaccines
Philip Moll (Ecole Polytechnique Fédérale de Lausanne, Switzerland, German): Moll is developing new methods to make micro-scale modifications to material structures with the potential to improve quantum computing
Mine Orlu (University College London, United Kingdom, British): Orlu is designing patient-tailored pharmaceutical and healthcare technologies that contribute to healthy and independent ageing across the life course
Michael Saliba (University of Stuttgart, Germany, German): Saliba is developing inexpensive, stable and highly efficient perovskite solar cells that will enable the acceleration of sustainable energy technology
Andy Tay (Imperial College London, United Kingdom, Singaporean): Tay is developing new technology and materials to engineer immune cells, tissues and systems, with the aim of preventing and treating cancer
Jan Dirk Wegner (ETH Zurich, Switzerland, German): Wegner develops novel artificial intelligence methods to analyse large-scale environmental data and accelerate humanity's ability to solve ecological problems
From the Middle East:
Joseph Costantine (American University of Beirut, Lebanon, Lebanese): Constantine's research leverages electromagnetism to design a new generation of wireless communication systems, biomedical sensors and wirelessly powered devices through radio frequency energy harvesting
Joanna Doummar (American University of Beirut, Lebanon, Lebanese): Doummar seeks to better understand complex underground drainage systems, known as karst aquifers, to better address and solve national water quality and quantity challenges
Economic Transition into the 'New Normal'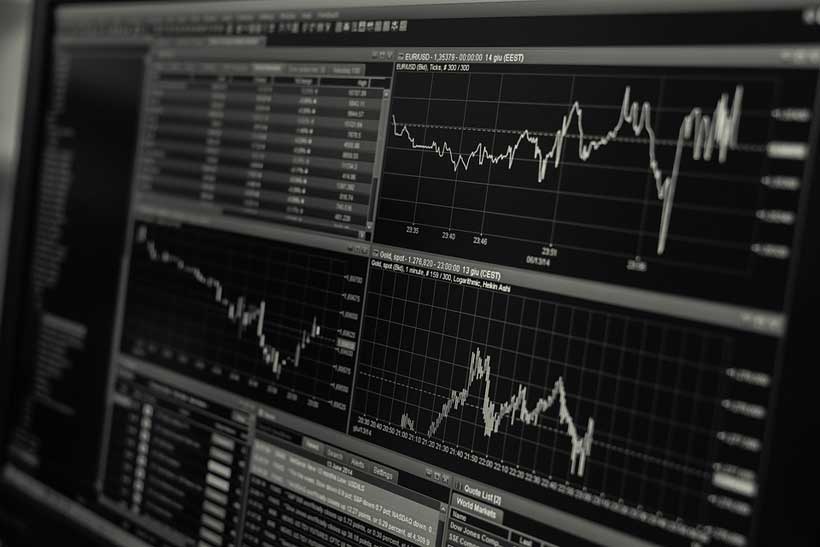 Bernardo Calzadilla-Sarmiento, Director at the United Nations Industrial Development Organization (UNIDO) has participated in a webinar entitled "Economic Transition into the 'New Normal': How can International Organizations help European Economies Bounce Back?"
The webinar was convened by The Brussels Timesand Huawei Technologies and featured a high-level panel, including Isabelle Mauro, Director, Head Telecommunications, World Economic Forum; Abraham Liu, Vice-President of the European Region, Huawei; Jaroslaw Ponder, Head of Europe Office, International Telecommunication Union; and Nada Sirotic, Counsellor, Permanent Representation of Croatia to the European Union.
Calzadilla-Sarmiento who is Director of UNIDO's Department of Trade, Investment and Innovation noted a very strong downward pressure on jobs due to the pandemic, with 1.6 billion people at risk, while also observing disruption to global value chains, investment and demand. He observed that the outbreak presented a challenge to implementation of the Sustainable Development Goals (SDGs), with 24 million people at risk of falling into poverty as a result, and an estimated 3.6 billion people still lacking access to Internet connectivity.
He also stated that women are particularly affected by the global disruption caused by the pandemic, making Goal 5 on gender equality and women's empowerment more difficult to achieve, while additional medical waste also impacts on environmentally-oriented goals.
Calzadilla-Sarmiento stressed that the Fourth Industrial Revolution would be "at the core" of the "new normal" following the outbreak, with disruptive technologies such as robotics, 3D printing and big data leading to new issues for policymakers and regulators.
"The data sector is coming on very strongly, but we need the regulatory framework to decide how we go about it," he said, adding,. "Artificial intelligence has to be for the good…we have to put technology on the right track for bringing it to our society, not leaving anyone behind.,"
Standardization will be particularly important, he suggested, especially finalizing international standards on innovation management systems. According to Calzadilla-Sarmiento, UNIDO is prioritizing industrial transition for manufacturers, especially to relevant sectors such as mask and ventilator production, as outlined in the Organization's response paper to the outbreak, "Responding to the Crisis: Building a Better Future". He also cited "three C's" for rebuilding trust in the international system and digital networks- confidence, connectivity and collaboration.
Isabelle Mauro emphasized the importance of regulation and dialogue between the public and private sectors. "We really need to look at being a bit more innovative in the way we regulate and the way we make policy, which is a much stronger dialogue between public and private sector. Because we are going into territories that are sometimes new or less known, both sides [should] come together to make sure we don't hinder innovation, but that we really promote…an environment that is more conducive to innovation," she urged.
Jaroslaw Ponder stressed the need for a systemic approach to digital upskilling and addressing the digital divide.
Abraham Liu noted that the digital economy is growing three times faster than other sectors, and underlined how artificial intelligence is key to providing economic and social solutions in the post-COVID-19 era, while Nada Sirotic stressed the need for greater international cooperation, data sharing and trust.
How to preserve biodiversity: EU policy
In order to preserve endangered species, the EU wants to improve and preserve biodiversity on the continent.
In January, Parliament called for an ambitious EU 2030 Biodiversity Strategy to address the main drivers of biodiversity loss, and set legally binding targets, including conservation of at least 30% of natural areas and 10% of the long-term budget devoted to biodiversity
In response, and as part of the Green Deal, the European Commission presented the new 2030 strategy in May 2020.
MEP chair Pascal Canfin, chair of Parliament's environment committee, welcomed the commitment to cut pesticide use with 50% and for 25% of farm products to be organic by 2030 as well as the 30% conservation target, but said the strategies must be transformed into EU law and implemented.
What has been done to safeguard biodiversity and endangered species in Europe?
EU efforts to improve biodiversity are ongoing under the 2020 Biodiversity Strategy, which was introduced in 2010.
The EU's 2020 Biodiversity Strategy
Additionally, the European Life programme brought for example the Iberian Lynx and the Bulgarian lesser kestrel back from near extinction.
The final assessment of the 2020 strategy has yet to be concluded, but according to the midterm assessment, approved by Parliament, the targets to protect species and habitats, maintain and restore ecosystems and make seas healthier were making progress, but had to speed up.
The objective to combat the invasion of alien species was well on track. In strong contrast, the contribution of agriculture and forestry to maintain and enhance biodiversity had made little progress.
The Natura 2000 network of protected nature areas in Europe has increased significantly over the past decade and now covers more than 18% of the EU land area.
Between 2008 and 2018, the marine Natura 2000 network grew more than fourfold to cover 360,000 km2. Many bird species have recorded increases in population and the status of many other species and habitats has significantly improved.
Despite its successes, the scale of these initiatives is insufficient to offset the negative trend. The main drivers of biodiversity loss – loss and degradation of habitat, pollution, climate change and invasive alien species – persist and many are on the increase, requiring a much greater effort.
The EU's 2030 Biodiversity Strategy
An important part of Commission President Ursula von der Leyen's Green Deal commitments, the Commission launched the 2030 Biodiversity Strategy, to go hand in hand with the Farm to Fork Strategy.
For the next 10 years, the EU will focus on an EU-wide network of protected areas on land and at sea, concrete commitments to restore degraded systems, enable change by making the measures workable and binding and take the lead in tackling biodiversity on a global level.
The new strategy outlining the EU ambition for the post-2020 global biodiversity framework was due to be adopted at the 15th UN Convention on Biological Diversity in October 2020 in China, which has been postponed.
Once adopted, the Commission plans to make concrete proposals by 2021.