Better Road Safety Will Boost Economic Growth in Bangladesh
Five winning teams of the World Bank-United Nations Road Safety Champions' Video Competition were awarded today in Dhaka. The competition sought ideas for making Dhaka's roads safer from young Bangladeshis between the ages of 18-23 and received an overwhelming response.
"Road fatalities are more than personal tragedies, they undermine a country's growth and human development. Like other countries, by improving road safety, Bangladesh can further reduce poverty and accelerate economic growth," saidWorld Bank Vice President for South Asia, Hartwig Schafer during the Award Ceremony.
While congratulating the winners, Schafer added, "We all are very impressed with the creative, practical and scalable solutions for Dhaka's road safety proposed by the contestants. These ideas are a testament that road safety crisis is preventable. The World Bank and the United Nations will continue working together with the Government of Bangladesh to improve road safety."
The World Bank and the government of Bangladesh are discussing a possible $250 million support for comprehensive road safety improvement.
"Road safety affects us all. With increasing number of motorized vehicles, road accidents have become the fourth leading cause of death of children between 5 and 14 in Bangladesh. So, road safety is very much a development agenda and we must act now," saidMercy Tembon, World Bank Country Director for Bangladesh and Bhutan.
The competition was launched in September 2019 by the Honorable Finance Minister A H M Mustafa Kamal, MP, the UN Secretary-General's Special Envoy for Road Safety Mr. Jean Todt, and Hartwig Schafer.
"SDG target 3.6 seeks to halve road traffic deaths and injuries by 2020 and SDG target 11.2 includes a focus on providing safe, sustainable transport systems for all, improving road safety and with special attention to key groups such as children and the vulnerable. This joint UN and WB initiative reached out to young people to find unique ideas and solutions from their fresh perspective through the video competition. I congratulate all the young people who took part in this video contest. Your ideas contribute to the effort to find sustainable solutions and make the roads safer for all of us," said Mia Seppo, UN Resident Coordinator in Bangladesh.
Schafer, Tembon and Seppo handed out certificates and prizes to the winners at the World Bank's Dhaka Office. The contest called for participants to submit a video within 2-minutes duration with a befitting title to respond to the question, "What would you change to make the roads in Dhaka safer?"
A five-member panel of judges included Korvi Rakshand, founder of JAAGO Foundation, Iqbal Habib, Architect and Joint Secretary of Bangladesh Environment Movement (BAPA), Ayman Sadiq, founder of 10 Minutes School, Dandan Chen, World Bank Operations Manager for Bangladesh and Bhutan, and Dr Mahfuzul Huq, Technical Officer, World Health Organization.
Key themes that emerged from the contest included: introducing separate bus lanes, mobile apps, smart buses, under-the-surface barricade system, speed camera, and limiting the number of bus trips and random parking to take or drop passengers through digital means.
The winners are:
First Prize: Kazi Md. Marfu-Um Abid, Farhana Haque, and Md. Fahimur Rahman Shuvo from Bangladesh University of Engineering and Technology (BUET)
Second Prize: Md. Fahmid-ul-Alam Juboraj, Farnaz Fawad Hasan, and Reshad Karim Navid from BRAC University
Third Prize: Md. Taufiquzzaman Pranto from BUET
First Runner-up: Prottoy Roy, Srishti Roy Chowdhury, and Fahim Faisal Raunaq from BUET
Second Runner-up: Abrar Mahmud Chowdhury, Naweed Kabir, and Md. Fahad Wafiq from BRAC University
Free press 'a cornerstone' of democratic societies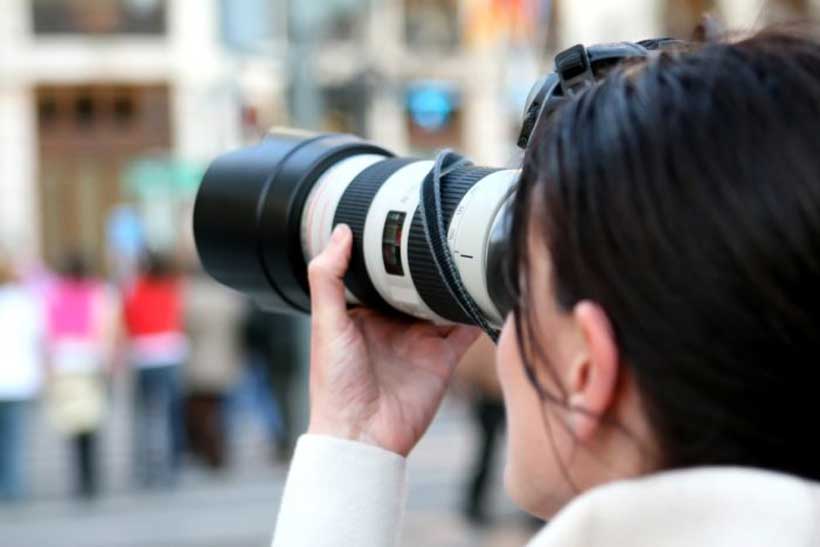 The United Nations Secretary-General on Monday urged governments to "do everything in their power" to support free, independent and diverse media, which the UN's top human rights official highlighted as "a cornerstone of democratic societies".
In a message on World Press Freedom Day, marked annually on 3 May, Secretary-General António Guterres underscored the importance of reliable, verified and accessible information.
"During the pandemic, and in other crises including the climate emergency, journalists and media workers help us navigate a fast-changing and often overwhelming landscape of information, while addressing dangerous inaccuracies and falsehoods", he said.
"Free and independent journalism is our greatest ally in combatting misinformation and disinformation."
Mr. Guterres also noted the personal risks journalists and media workers face, including restrictions, censorship, abuse, harassment, detention and even death, "simply for doing their jobs", and that the situation continues to worsen.
The economic impact of the coronavirus pandemic has hit many media outlets hard, threatening their very survival, he added.
"As budgets tighten, so too does access to reliable information. Rumours, falsehoods and extreme or divisive opinions surge in to fill the gap", the Secretary-General said, urging all governments to "do everything in their power to support a free, independent and diverse media".
Contributing to humanity's well-being
Michelle Bachelet, UN High Commissioner for Human Rights, also highlighted the importance of free, uncensored and independent press as "a cornerstone of democratic societies", conveying life-saving information, improving public participation, and strengthening accountability and respect for human rights.
"Around the world, people have increasingly taken to the streets to demand their economic and social rights, as well as an end to discrimination and systemic racism, impunity, and corruption", she said.
However, journalists fulfilling their fundamental role of reporting on these social protests have become targets, with many becoming victims of unnecessary and disproportionate use of force, arbitrary arrests, and criminal prosecution, Ms. Bachelet added.
In addition to dissuading other journalists from critically reporting on relevant issues, such attacks weaken public debate and hamper society's ability to respond effectively to challenges, including COVID-19, she said.
World Press Freedom Day
Marked annually on 3 May, World Press Freedom Day celebrates the fundamental principles of press freedom. It is also an occasion to evaluate press freedom globally, to defend the media from attacks on their independence, and to pay tribute to journalists who have lost their lives in the exercise of their profession.
The date marks the adoption of the landmark Windhoek Declaration for the Development of a Free, Independent and Pluralistic Press at a UN Educational, Scientific and Cultural Organization (UNESCO) conference in the Namibian capital, in 1991.
This year, the World Day focuses on the theme of "Information as a Public Good", affirming the importance of information as a public good, and exploring what can be done in the production, distribution and reception of content to strengthen journalism, as well as to improve transparency and empowerment.
Helping platforms become more transparent
The theme ties in with UNESCO's work to ensure the long-term health of independent, pluralistic journalism, and the safety of media workers everywhere, Audrey Azoulay, Director-General of the UN agency tasked with defending press freedom, said.
"As part of these efforts, we are working to create more transparency on online platforms in areas such as content moderation, while respecting human rights and international freedom of expression rules", she said.
She also highlighted the agency's work to equip people globally with the media and information literacy skills they need to navigate this new information landscape, so they can avoid being duped or manipulated online.
"As we mark World Press Freedom Day, I call on everyone to renew their commitment to the fundamental right to freedom of expression, to defend media workers, and to join us in ensuring that information remains a public good", Ms. Azoulay added.
New ways of thinking and working are necessary to reap blockchain benefits in capital markets
The World Economic Forum today released Digital Assets, Distributed Ledger Technology, and the Future of Capital Markets. Across the capital markets ecosystem, institutions are facing a combination of intensified competitive dynamics and accelerating technology advancements, presenting opportunities and challenges both to incumbents and new entrants. Although DLT is not a panacea, the report underlines how it can positively impact costs, market liquidity and balance sheet capacity while reducing the complexity, opacity and fragmentation of capital markets.
Written in partnership with the Boston Consulting Group (BCG), the report is based on nearly 200 interviews and eight global workshops with capital market incumbent players, new entrants, regulators and governments. It presents use cases from equity markets, debt markets, securitized products, derivatives, securities financing and asset management.
DLT can address real challenges and inefficiencies in some markets by providing a trusted, shared source of truth between market participants. However, the future is uncertain as there is no agreed path for market-wide adoption. What's more, as institutions still decide where to invest, varying strategies create tensions.
The report calls for a balance between innovation and market safeguards through standardization, the breaking down of silos and regulatory engagement. According to the authors, fundamentally transforming markets will require new ways of thinking and working across the industry.
"Following several years of intense hype, examples of use cases where inefficiencies and challenges are being solved with blockchain are starting to emerge across capital markets," said Matthew Blake, Head of the Future of Financial Services, World Economic Forum. "With the future for blockchain in financial services still being defined, a nuanced look at the opportunities this technology offers right now is particularly important for the financial services industry."
"Distributed ledger technology has come of age as it begins to enhance efficiencies, reduce operating costs and create new business models in capital markets, but the use cases and solutions are respective to each asset class," said Kaj Burchardi, Managing Director, BCG Platinion. "Whilst this makes sense from a commercial perspective, it has led to a complex patchwork of initiatives. For capital markets to unilaterally adopt DLT, they will require cross-institutional alignment to realize the game-changing market opportunities it can offer."
Ukraine to Modernize Higher Education System with World Bank Support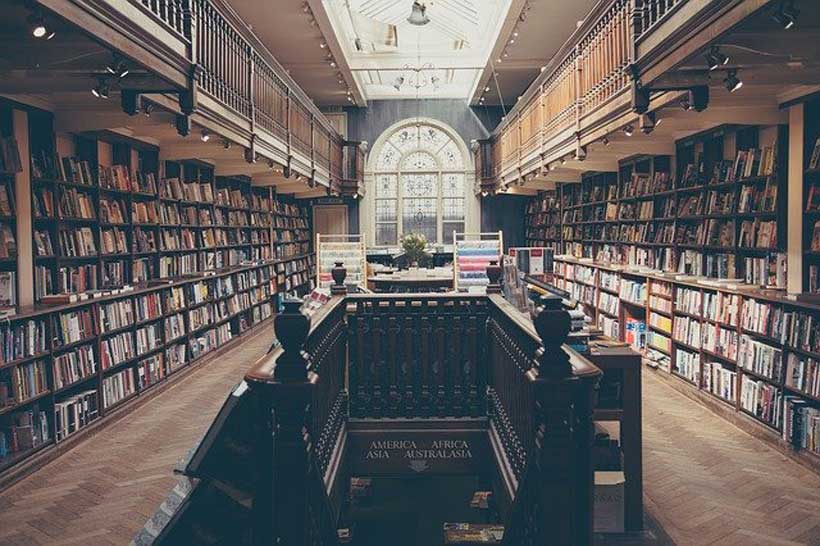 The World Bank's Board of Executive Directors approved today a $200 million project to support the Government of Ukraine's efforts to strengthen efficiency, quality, and transparency of the country's higher education system. The project – Ukraine Improving Higher Education for Results – will help boost the quality of the higher education sector, as well as its relevance to labor market needs, while also promoting resilience and continuity of learning in the face of the COVID-19 pandemic.
The project will finance investments in the modernization of teaching and research facilities and digital learning infrastructure of higher education institutions (HEIs) to ensure learning continuity through remote learning modalities and to support resilience and change management over the longer term. It will also support the development of modern digital infrastructure for distance learning and creation of advanced teaching and research laboratories and learning support facilities.
Another objective of this project is to improve transparency of Ukraine's education sector through modernization of the Higher Education Management Information System and establishment of a National Student Survey and unified information system on competitive research funding of HEIs.
"The World Bank is pleased to partner with Ukraine to modernize teaching and learning in universities in line with European standards in order to equip young Ukrainians with the skills they need for the 21st century," said Arup Banerji, World Bank Regional Country Director for Eastern Europe. "As Ukraine recovers from the pandemic, we also strongly support Ukraine's higher education system in its efforts to be better technically and digitally equipped for providing learning in the post-COVID-19 world."
The Ukraine Improving Higher Education for Results Project will be implemented over a five-year period by the Ministry of Education and Science (MOES) of Ukraine. The MOES will have overall responsibility for project coordination and monitoring of the implementation progress.
The World Bank's current investment project portfolio in Ukraine amounts to just over $3 billion, in nine ongoing investment projects and one Program for Results operation, and is expected to grow to around $3.6 billion over the next two months. The investments support improvements in basic public services that directly benefit ordinary people in areas such as water supply, sanitation, heating, power, energy efficiency, roads, social protection and healthcare, as well as private sector development.
Since Ukraine joined the World Bank in 1992, the Bank's commitments to the country have totaled approximately $13 billion in about 70 projects and programs.