Aligning inclusive, quality education with the Sustainable Development Goals (SDGs) was centre-stage on Friday, as the President of the UN General Assembly held a high-level interactive meeting for the International Day of Education.
"The education sector is wrestling with mammoth challenges worldwide", said Tijjani Muhammad-Bande, in his message for the day.
Listing them, he said there was a "precipitate decline" in the quality and standards of education; a widening knowledge gap between students in technically advanced societies and those in developing countries; a crisis of learning in conflict zones; growing school bullying, and "the declining esteem of the teaching profession" overall.
Mr. Muhammad-Bande maintained that today's education must "bridge the yawning gap" between the modern employment needs for specialized skills, and actual learning opportunities.
"School curricula have yet to anticipate and respond to workplace needs for hands-on, vocational, ICT applications, and sundry technical skills, while still advancing the traditional scholastic pursuits", he stated.
Moreover, he highlighted, "the significance of the deficits in education outcome becomes obvious when viewed alongside the spiralling population crisis".
Education in a crisis
The fate of school children trapped in conflict zones deserves even more urgent attention.
According to UNICEF, in 2017, 500 attacks were staged on schools in 20 countries worldwide. In 15 of those 20, troops and rebel forces turned classrooms into military posts.
Thousands of children were recruited to fight, sometimes made to serve as suicide bombers, or forced to endure direct attacks.
"The learning environment may also be rendered unsafe by gun-toting, machete-wielding, gangs and unruly youths, and by sexual predators on school premises", Mr. Muhammad-Bande said.
And natural disasters pose additional threats to the learning environment.
Cyclones, hurricanes and storms are among the climatic conditions that periodically wreak havoc on school buildings and facilities, making learning difficult, if not impossible.
"The choices that education stakeholders make have direct impact on various social groups, particularly, disadvantaged groups like rural communities, the urban poor, persons with disabilities, and women", upheld the PGA, noting that nearly two-thirds of the world's illiterate adults are female, mostly in under-developed countries.
Choice also becomes critical in the struggle to elevate the status of the teaching profession, recruit competent and motivated teachers, and expose teachers to innovative techniques.
But there are bright spots he said: "Forward-looking education policies have contributed to the attainment of SDG targets in some countries", asserted Mr. Muhammad-Bande.
And participants at this year's International Day of Education are given the opportunity "to share international good practices in inclusive quality education".
Partnerships are key
Education enhances the "analytical, inventive and critical thinking capacities of human beings", the Assembly President said, adding that in the process, it accelerates each nation's technological attainments and economic growth.
"When a society remains perpetually under-developed, it must among other things re-evaluate its education system", said Mr. Muhammad-Bande. "If the system is dysfunctional or does not facilitate the acquisition of pertinent knowledge and skills, the economy will, at best, stagnate, and at worst, collapse".
Bearing in mind the "tremendous amount of work" that lies ahead, he shared his belief that partnerships can play an important role in implementing and attaining the SDGs, which is why his office "has placed strong emphasis on engendering partnerships across key priority areas", including education.
In conclusion, Mr. Muhammad-Bande urged Member States and other key partners to examine the feasibility and value-added support in establishing a network of key existing education networks to exchange information and ideas, "including sources of support, relating to all aspects of education".
Power of education
"Education has the power to shape the world", Deputy Secretary-General Amina Mohammed spelled out at the podium.
"Education protects men and women from exploitation in the labour market" and "empowers women and gives them opportunities to make choices", she said.
Moreover, it can help change behaviour and perceptions, thereby fighting climate change and unsustainable practices. A quality experience in the classroom helps promote mutual respect and understanding between people; combat misperceptions, prejudice and hate speech; and prevent violent extremism.
"Without education, we cannot achieve any of the SDGs", Ms. Mohammed flagged.
And yet, with 2030 looming on the horizon, the world is lagging behind, prompting the Secretary-General to issue a global call for a Decade of Action, to accelerate the implementation of the SDGs.
"The situation in education is alarming…because of the crisis in the number of children, young people and adults who are not in education", as well as because many who are, are not learning.
And refugees and migrants face additional challenges.
According to the UN Office of the High Commissioner for Refugees (UNHCR), the proportion of refugees enrolled in secondary education is 24 per cent, only three per cent of whom have access to higher education.
"We have the power to shape education, but only if we work together and really bring the partnerships that are necessary to provide quality education", she concluded. "We have a duty to step up our efforts, so that quality education for all is no longer a goal for tomorrow, but a reality".
Invest in education
Action for "the four Ps on which our future depends", namely people, prosperity, the planet and peace, is imperative, according to the head of the UN Educational, Scientific and CulturalOrganization, UNESCO in her Friday message.
Although education is "a valuable resource for humanity", Director-General Audrey Azoulay pointed out that it is "all too scarce for millions of people around the world".
A global learning crisis, confirmed by the UNESCO Institute for Statistics, is a major cause for concern as it is also a crisis for prosperity, for the planet, for peace and for people", she said, urging everyone to take action for education "because education is the best investment for the future".
UNESCO has been charged with coordinating the international community's efforts to achieve SDG 4, quality education for all.
"First and foremost", the UNESCO chief said, "our Organization takes action for people, by making education an instrument of inclusion and, therefore, of empowerment".
Changing lives, transforming communities
For her part, Mona Juul, President of the UN Economic and Social Council, ECOSOC, maintained that education is "the most powerful means to escape poverty".
"It changes lives, transforms communities and paves the way towards productive, sustainable and resilient societies in which children – girls and boys – can reach their full potential", she expanded, urging everyone to strengthen their efforts to manifest a world in which every child receives a quality education that allows growth, prosperity, empowerment and so they can "make meaningful contributions to communities big and small, everywhere".
Multicultural Weddings: How to Make Them Work
An eternal binding of two people who are deeply in love is a marvelous occasion. Any wedding for that matter is a solid reason to celebrate love, but what happens when cultures interfere? Actually, the blend of two cultures is becoming more and more frequent, therefore a fusion of religions, traditions, and various wedding customs is not that big of a challenge nowadays. However, familial formalities, specific ceremonies, and other petite customs can add up to the complexity of the organization. Luckily, here you have a few rather nifty tips on how to make everything work smoothly.
Balance it up
To leave the fuss and agitation of the way, most couples that come from different cultural backgrounds consider having two separate weddings. This is what unites the families more and restores the much-needed balance in the forthcoming marriage. You can hold a formal Christian reception for instance, and later have a traditional Indian ceremony in one go. As you balance the two ceremonies, blend and fuse different elements of your cultural backgrounds, you would have a perfect match.
Revive the details
The best way to add a nod to your wedding is to present your cultural background in luscious details. This is easier done with food, as you can portray various finger food dishes that are characteristic of your country. Next, ravishing details like jewelry play a vital role in a specific culture. For that reason, a bride can wear a splendid silver jade ring that symbolizes happiness, wisdom, and health instead of wearing a green saree or a traditional African wedding dress with deep green trimmers and accents.
Let the cultures have their say
Another quite glamorous and effective way to incorporate details from each side is to organize them timidly. This means engaging both cultures within areas that you feel are important. You can mix up the food form both backgrounds and make the guest acknowledge your traditions. Besides the cuisine, you can incorporate some of the cultural rituals. Unlike Christian weddings, Indians, Hindi, Muslim, and some other cultures have specific rituals, and by implementing them into your wedding program the guest will see your devotion to the traditions and respect towards your parents.
Be genuine
In this modern-day and age, it can be hard to utterly neglect contemporary notions, especially when it comes to weddings. It is perfectly normal to have your own unique style and to incorporate it in your multicultural wedding. Respect the parents and the customs, but if you desire to make your wedding work, then add your personal touch. It can be as simple as music. Hire a DJ to play your favorite hits or have a rock band. Mix things up with decoration, add elegance, romance, and even put the vintage flair instead of obeying all of the traditional rules. Your wedding theme should be the one you feel most comfortable with.
Speak your mind
Communication is a must. Very often parents tend to interfere a lot in multicultural weddings, but try to keep the tension low, and stand firmly by your wishes. Bear in mind to listen to your soon-to-be family about the suggestion and alteration that they may have, but always resort to your partner to agree on final terms. Everybody will shout out innumerable pieces of advice, but as future spouses, you need to stick together and be ready to stand out from the rest. Speak openly with both family member sides and do your best to reach joint agreements, because in that way it will all work flawlessly.
From the venue, flowers, cake, decorations to dining, music and specific heritage details, you as a couple are the ones that will make the wedding turn out as a glorious event. All things aside, always bear in mind that it is love that you are celebrating, not your country.
Reasons Behind Women Inequality in Pakistan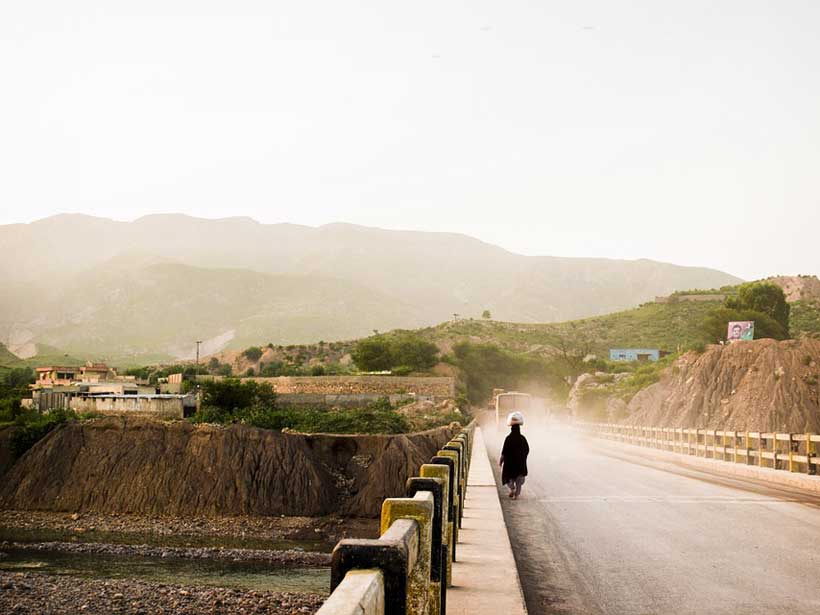 There is much availability of literature that portrays the issues of women inequality along with explaining the suffering of women at the hands of the male partner of society, particularly in Pakistan. Pakistan is a country where women are deprived of their fundamental rights in a male-dominated society which creates a sense of inequality within the country. There is also much reality that male has always remained dominant over female counterpart since the evolution of the world and with the passage of time changes came into the societies but the changes were accepted by some societies and neglected by other ones. The societies which adopted the change and led towards the path of development and progress or modernization are considered the most developed and sophisticated nations of the world which some extent have also given much equality to women as compared to the nations of Asia and the Africa continent.
Multiple feminist moments are working throughout the world for the rights and equality of women. It was 1909 when the first time international women day was observed in America. The basic theme of women's day always remains the equality of women for a good, healthy, happy, and balanced society. Furthermore, it is insisted that gender equality is the only way to boost economic and social development and better society; therefore it is the responsibility of both males and females to play their part in the role of the progress and development of the society. Thousand years before Aristotle explained that women have an equal right to be happy as men have. According to him, such a society cannot remain happy where women are not happy and independent. If one looks at the employment ratio of males and females in every walk of life within Pakistan, it can be observed that the ratio of males is more than women which shows the gender inequality within the society.
There are multiple stereotypes and old traditions practiced in Pakistani society for a long period because of which women are not considered equal to men. For instance, the first and foremost reason is the physical structure of men, it is considered that men are physically strong than women so being a strong and brave they are superior to women but with the invention of technology, innovation, science, and globalization this idea of superiority and physically strong has become null and void because it has made women do each work which men can do. But this stereotype has been practiced within society since long therefore it has taken roots in the minds of people even such a level that women their selves have accepted this socially constructed idea which has created many difficulties for bringing gender equality. In a present globalized and developed world, women can also contribute to every field in which men can contribute and it is practiced throughout the world particularly in most of the nations of European and American continents.
Second, mostly the source of income has remained in the hands of male counterparts especially in societies like Pakistan it is expected that who has the source income one keeps the dominant position in the family because of economic matters. Today, half of the population of the world consisted of females for that it is very necessary to involve women in every field for the progress and development of society. For running the society smoothly and peacefully, the role and engagement of women in every walk of life are too important because the nations which are considered the most developed, peaceful and sophisticated throughout the world have mostly removed the gender discrimination and inequality along with giving women various rights as men enjoy.
The Thing which is considered most important for gender equality is that women have to work hard for eliminating the stereotypes and old traditions within the society along with changing their mentality and thinking of being weak and less active than men. Moreover, there is the presence of such things which portray women as a weak counterpart of society like the fear of women from small things for instance insects and animals, it looks a trivial thing but hugely effects the minds of people which shows that women need men for their security and safety. Therefore, it is important for women that they should avoid any activity which portrays the weak image of them. It also influences the minds of men, who also mentally accept that women need male protection rather women should do such actions and activities which make their personality more strong and brave. If anyone wants to bring the change that change starts from the minds of people because if people mentally accept the anything, it is considered the first step towards the change. Therefore, it is high time for the suppressed women of Pakistan to contribute to eliminating the stereotypes followed and practiced against them.
Covid-19 Might not be the End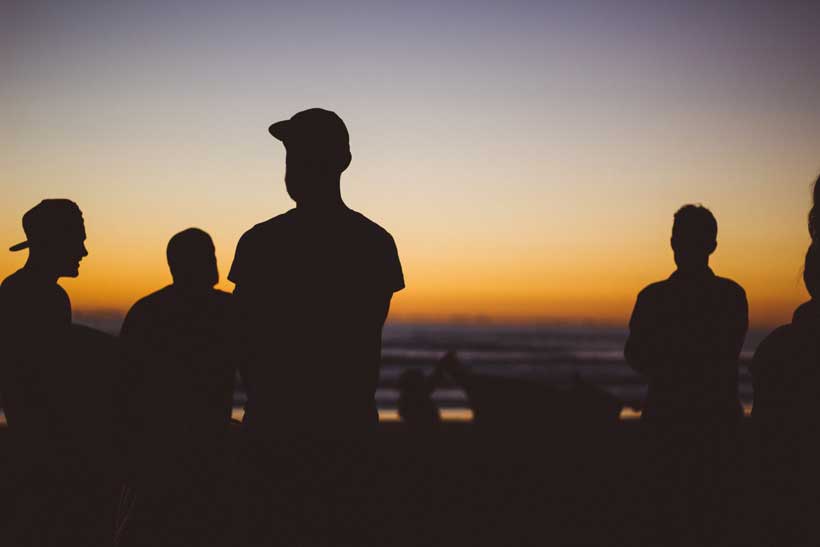 The world seems to be oblivious when it comes to the non-traditional security paradigms hence certain natural cycles repeat overtime. So is the case with pathogens or viruses and epidemics or pandemics. Countermeasures are taken for known threats whereas the unknown threats are studied and then often brought to the global consciousness. Although, viruses are known and being studied but not often brought to global consciousness due to the overshadowing global political and corporate structure. The world is having a Curve of History where an infectious disease will alter the course of future global political dynamics.
As the world is seeking an end to this Covid-19 pandemic, another reality is obscured from us that is that even it ends it might not be. In this interconnected and extra globalized world where human mobility is irrepressible, it gives a very apt environment to any viral infection to transform itself from just a disease to an epidemic and then to a pandemic. In this regard, humans have themselves become a potential weapon and that too in biological in nature. Despite being caused due to human activity, they undergo a hibernation period after some time or mutate into mild form but after causing a catastrophe.
In 1980, the year when WHO celebrated that it has successfully uprooted the world's biggest killer of human history, i.e., smallpox which devoured over 500million people only in the 20thcentury. It was the only disease the world had overcome. People started to contemplate that science would overcome epidemics and pandemics. But then the situation got worse as SARS, MERS, EBOLA, SWINE, ZIKA were on the waiting list. It might have been a different scenario if rather focusing that science will do all the work there would have been an understanding regarding why and how pandemics resurface time and time again.
Today, as we are stampeding in the 21st century, the world has become more globalized. Due to overpopulation and mobility, human bodies easily became incubators for diseases. Since most of the viruses live in living organisms, it is difficult to overcome these diseases.
With unprecedented growth in population, it became a need to boost up production lines of food to keep the global cogs rolling. Moreover, another factor which added fuel to fire was human crossing the natural limits. In order to accommodate, the encroachment of jungles began disturbing the wildlife cycles. When jungles started getting bulldozed these animals started to invade human territory as we did theirs, bringing in the viruses as well. This urbanization played to be lucrative ground for the spread, from wild to poultry than to humans. One such thing was swine flu in 2009 which was caused by H1-N1, a Sub-type of influenza-A virus. It caused around 575,000 deaths in its first year of circulation.
Another aspect to be mentioned is our insatiable lust for more which has caused a serious threat to us in form of climate change. As the temperature of the Earth is rising constantly due to human activity the ice caps are melting rapidly too. In August of 2016, a boy died in Serbia and the cause was anthrax. The disease which humans have thought to have gone into a hibernation cycle. Not only this more than 2300 reindeer died due to this outbreak. The prime cause of that outbreak was the melting of permafrost and a dead infected carcass got exposed. A noteworthy point is that on poles the dead do not decompose rather preserve under layers of ice.
WHO has estimated that a global temperature increase of 2-3 oC will increase the number of people who are at risk of malaria by around 3-5% or several hundred million. In 2018, malaria alone killed around 405,000 people. Another epidemic that was caused by misquotes was the Zika outbreak in Latin America, primarily Brazil. What did it cost? A generation effected by microcephalia and other disorders.
It has been estimated that in the last three decades, 30 new diseases have emerged which have the potential to become pandemics. Now it the questions isn't IF a disease shape-shifts into a pandemic? But WHEN a disease would become pandemic? While the globe is in a fray with Covid-19 some diseases have undergone to be endemic like AIDs which has infected around 37 million people over the globe while humans seems to be in despair.
It is high time for us to have a wakeup call. Being at the pinnacle of civilization, it is indeed a rudiment for a glimmering future to work on solutions. The consequence of such outbreaks is not just death but social and global collapse. It is time that the world focus on preparedness rather post-outbreak measure. It is time that we shift our focus from traditional to nontraditional threats, from nukes to biosciences. It is high time to spend much of our defense budget on nontraditional security threats or we would not even survive to see the traditional ones.