Aligning inclusive, quality education with the Sustainable Development Goals (SDGs) was centre-stage on Friday, as the President of the UN General Assembly held a high-level interactive meeting for the International Day of Education.
"The education sector is wrestling with mammoth challenges worldwide", said Tijjani Muhammad-Bande, in his message for the day.
Listing them, he said there was a "precipitate decline" in the quality and standards of education; a widening knowledge gap between students in technically advanced societies and those in developing countries; a crisis of learning in conflict zones; growing school bullying, and "the declining esteem of the teaching profession" overall.
Mr. Muhammad-Bande maintained that today's education must "bridge the yawning gap" between the modern employment needs for specialized skills, and actual learning opportunities.
"School curricula have yet to anticipate and respond to workplace needs for hands-on, vocational, ICT applications, and sundry technical skills, while still advancing the traditional scholastic pursuits", he stated.
Moreover, he highlighted, "the significance of the deficits in education outcome becomes obvious when viewed alongside the spiralling population crisis".
Education in a crisis
The fate of school children trapped in conflict zones deserves even more urgent attention.
According to UNICEF, in 2017, 500 attacks were staged on schools in 20 countries worldwide. In 15 of those 20, troops and rebel forces turned classrooms into military posts.
Thousands of children were recruited to fight, sometimes made to serve as suicide bombers, or forced to endure direct attacks.
"The learning environment may also be rendered unsafe by gun-toting, machete-wielding, gangs and unruly youths, and by sexual predators on school premises", Mr. Muhammad-Bande said.
And natural disasters pose additional threats to the learning environment.
Cyclones, hurricanes and storms are among the climatic conditions that periodically wreak havoc on school buildings and facilities, making learning difficult, if not impossible.
"The choices that education stakeholders make have direct impact on various social groups, particularly, disadvantaged groups like rural communities, the urban poor, persons with disabilities, and women", upheld the PGA, noting that nearly two-thirds of the world's illiterate adults are female, mostly in under-developed countries.
Choice also becomes critical in the struggle to elevate the status of the teaching profession, recruit competent and motivated teachers, and expose teachers to innovative techniques.
But there are bright spots he said: "Forward-looking education policies have contributed to the attainment of SDG targets in some countries", asserted Mr. Muhammad-Bande.
And participants at this year's International Day of Education are given the opportunity "to share international good practices in inclusive quality education".
Partnerships are key
Education enhances the "analytical, inventive and critical thinking capacities of human beings", the Assembly President said, adding that in the process, it accelerates each nation's technological attainments and economic growth.
"When a society remains perpetually under-developed, it must among other things re-evaluate its education system", said Mr. Muhammad-Bande. "If the system is dysfunctional or does not facilitate the acquisition of pertinent knowledge and skills, the economy will, at best, stagnate, and at worst, collapse".
Bearing in mind the "tremendous amount of work" that lies ahead, he shared his belief that partnerships can play an important role in implementing and attaining the SDGs, which is why his office "has placed strong emphasis on engendering partnerships across key priority areas", including education.
In conclusion, Mr. Muhammad-Bande urged Member States and other key partners to examine the feasibility and value-added support in establishing a network of key existing education networks to exchange information and ideas, "including sources of support, relating to all aspects of education".
Power of education
"Education has the power to shape the world", Deputy Secretary-General Amina Mohammed spelled out at the podium.
"Education protects men and women from exploitation in the labour market" and "empowers women and gives them opportunities to make choices", she said.
Moreover, it can help change behaviour and perceptions, thereby fighting climate change and unsustainable practices. A quality experience in the classroom helps promote mutual respect and understanding between people; combat misperceptions, prejudice and hate speech; and prevent violent extremism.
"Without education, we cannot achieve any of the SDGs", Ms. Mohammed flagged.
And yet, with 2030 looming on the horizon, the world is lagging behind, prompting the Secretary-General to issue a global call for a Decade of Action, to accelerate the implementation of the SDGs.
"The situation in education is alarming…because of the crisis in the number of children, young people and adults who are not in education", as well as because many who are, are not learning.
And refugees and migrants face additional challenges.
According to the UN Office of the High Commissioner for Refugees (UNHCR), the proportion of refugees enrolled in secondary education is 24 per cent, only three per cent of whom have access to higher education.
"We have the power to shape education, but only if we work together and really bring the partnerships that are necessary to provide quality education", she concluded. "We have a duty to step up our efforts, so that quality education for all is no longer a goal for tomorrow, but a reality".
Invest in education
Action for "the four Ps on which our future depends", namely people, prosperity, the planet and peace, is imperative, according to the head of the UN Educational, Scientific and CulturalOrganization, UNESCO in her Friday message.
Although education is "a valuable resource for humanity", Director-General Audrey Azoulay pointed out that it is "all too scarce for millions of people around the world".
A global learning crisis, confirmed by the UNESCO Institute for Statistics, is a major cause for concern as it is also a crisis for prosperity, for the planet, for peace and for people", she said, urging everyone to take action for education "because education is the best investment for the future".
UNESCO has been charged with coordinating the international community's efforts to achieve SDG 4, quality education for all.
"First and foremost", the UNESCO chief said, "our Organization takes action for people, by making education an instrument of inclusion and, therefore, of empowerment".
Changing lives, transforming communities
For her part, Mona Juul, President of the UN Economic and Social Council, ECOSOC, maintained that education is "the most powerful means to escape poverty".
"It changes lives, transforms communities and paves the way towards productive, sustainable and resilient societies in which children – girls and boys – can reach their full potential", she expanded, urging everyone to strengthen their efforts to manifest a world in which every child receives a quality education that allows growth, prosperity, empowerment and so they can "make meaningful contributions to communities big and small, everywhere".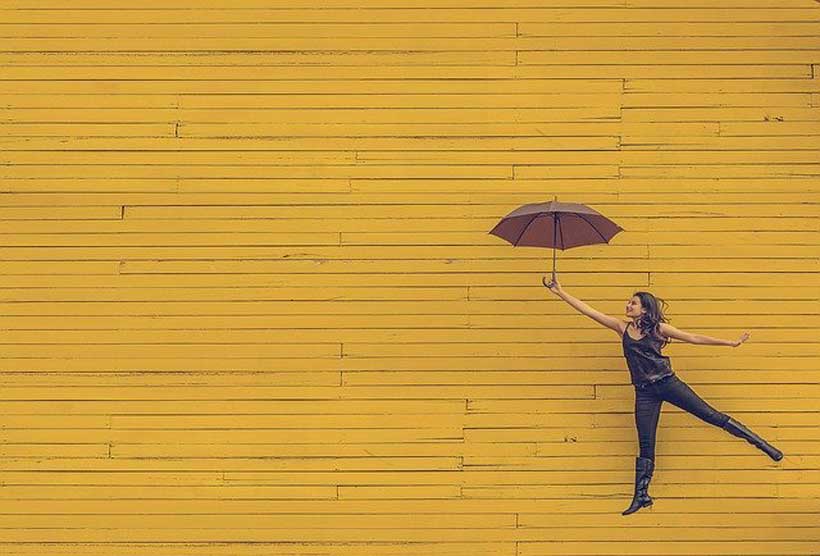 Happiness is a beautiful combination of joy and pleasure, that gives the way to peace. Happiness is a subjective feeling but today's world gives it an objective meaning. We have associated our happiness with wealth, bank balance, property, gold, and other materialistic things. But the basic formula of happiness lies in the forgotten pleasures. The pleasures once cherished by our elders are still the true sources of happiness, but unfortunately, we forget these ones.
Health, food, sleep, children, books, smiles, music, prayers, Quran, charity, timely help,
forgiveness, honesty, appreciation, support, outdoor games, socializing,…….all these components have lost their effects in our lives. We have forgotten to enjoy the pleasure of our good health because we do not care about that. Whereas, to have a healthy body, a healthy physique gives the ultimate pleasure of being fit in life and free from diseases.
Everyone is hurrying and running away. We are unable to give proper time to sleep, to children, to elders, and most importantly to ourselves. Elders do not realize that their children need them. They consider it enough, to give all the material things to their kids. But they are mistaken. Children want their real-time. They have so many problems to share with their parents. It is their first and foremost right to have quality time with their elders. On the other side of the picture, kids are themselves now so busy in useless activities, that they almost do not bother to spend time with family. They have made their own corners, which is making them a more introvert and un-socialized.
It is said that "A smile is not just a way to exhibit your happiness and well-being, it is also a way to make people good about themselves. "But we are misers and cowards to share our smile with others so that it may not spread like a wave of pleasure. We have become selfish almost at everything.
Similarly, forgiveness enables you to decide about your relationship with others based on happiness. In this state, you are tolerating others and in a long way, you feel closer to other persons.
But we the so-called "good human beings" like to take revenge, We like people hurting back in a more hard way. We do not forgive. We are egoistic. We like seeing others in pain. We enjoy to see them in a more miserable condition and in more hardships. We do not like to forgive others easily. We do not like to help others. We are harsh. We cannot see others' happiness.
Life is wonderful and worth living, but we have made it very unhappy by creating ethnic, provincial, national and international conflicts. We live in a continuous race state of the race, running for our desires and positions. I do not condom this living style as I understand for such people, happiness is all about getting things. But to neglect many other things that are the true sources of bringing happiness in life is not a good idea. Do find some positive ways to find happiness in life. Happiness that would last forever. The happiness that is collective, constructive and subjective.
New lives, new freedoms: How labour migration empowers Nepali women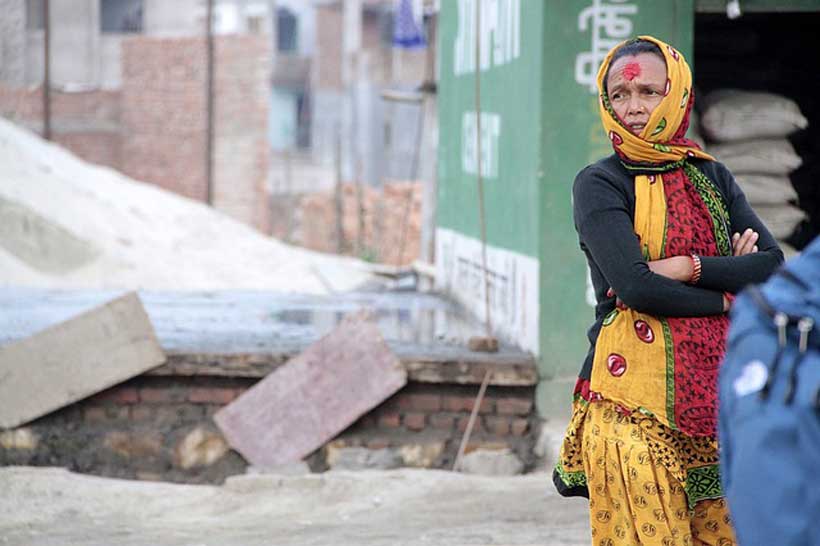 When I first met Ram Kumari Chaudhary, she was an extremely shy, but solemn, 19-year-old. She told me she wanted to go to work in Jordan to support her parents, adding that there were few opportunities to find a decent job in Nepal. Soon afterwards, in 2017, I learned that she had found a job in Jordan's booming garment industry, earning, on average, around US$350 a month. Every three or four months she faithfully sent back about three-quarters of her salary to her parents in Nepal.
After about 18 months, her father's poor health forced her to resign and return home. She brought with her a refund of her social security contributions worth about US$500, as well as some other savings. Her employer in Jordan also gave her a free airfare home as a welfare gesture. When we met again she had metamorphosed into a confident young lady, emboldened by her worldly experience and proud of her achievements. "I was able to make a support building a small home for my parents in the village," she told me. "I have been supporting my father's treatment. I brought back a flat screen TV when I came back. I have a modest saving if I want to do something. And, I have already been offered a job in a factory here. Given my international experience, the salary package is also good. Had I stayed in Nepal, I would not have earned that much."
Chaudhary's household is one of the 57 per cent in Nepal receiving remittances from migrant workers. So important are these financial flows to the Nepali economy that they are equivalent to 26 per cent of the country's GDP. And, they are growing. In the financial year 2018/19 alone the country received migrants' remittances of NPR 879.26 billion (US$ 7.76 billion), up from NPR 231.72 billion (US$ 2.05 billion) in the fiscal year 2009/10[1].
25-year-old Maya Chepang Praja, from Chitwan, south-west of the Nepali capital, Kathmandu, opted to work abroad to support the upbringing of her son, then aged three, after her husband abandoned them. Despite very little education, in Jordan she earned an average of USD275 per month – more than double the USD130 she was paid working at a factory in Nepal – and she was able to save most of this to send back to Nepal for her son.
Unfortunately, she was forced to return to Nepal after less than nine months of working in Jordan when her son, who was being cared for by his grandmother, had his leg crushed in an accident. "If the accident didn't occur and if I had stayed back [in Jordan], I would have earned enough to give my son a good life, a good education. However, whatever I earned in the nine months helped me at least get his leg back. I will always be grateful for that," she told me. She is now looking for another job abroad.
The importance of migration and remittances will continue to grow in Nepal, because approximately 500,000 individuals are entering the labour market annually but only one in 10 are finding jobs. In these circumstances, it seems close to impossible to lead a quality life, with access to health, education and decent housing, without going for foreign employment. Furthermore, as these young women's stories show, opportunities to work overseas in decent jobs have also made an important contribution to the empowerment of Nepali women in a broader sense of the term. This is seldom taken into consideration in larger studies on the socio-political impact of remittances and foreign employment.
Frankly Speaking: School Safety as a Concept Matters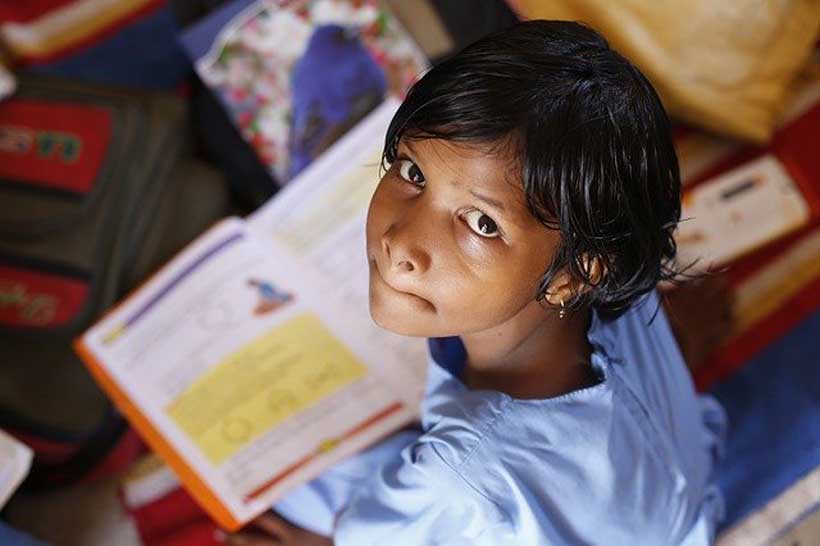 Safety in school is a microcosm of safety in society, its social institutions and beyond. Squelch, 2001, has defined, a safe school as one that is free from danger and possible harm, where non-educators, educators and learners can work, teach and learn without fear or ridicule, intimidation, harassment, humiliation or violence. To gain a better understanding of school safety requires close attention to the second part of this definition, that stress an environment which provide physical, social and psychological safety to every individual in school. It is possible with whole school approach. For this schools must link their safe school policy to the school ethos and values, curriculum, interpersonal relationships, effective partnerships with parents and services in the wider community. Though creating safe learning environment is normal part of a school's mission statement (Harris, 2011), but most of the times the narrow focus on security in schools undermine the effectiveness of the costly measures that are adopted. This prevent administrators from taking actions to address the overall quality of the educational environment.
Current Scenario
In the last few years, crimes against children, from murder to rape to sexual assault, has made Indian schools realize the importance of having a proper security arrangement to meet unsafe eventualities. But, a large number of schools across the country are still to develop approaches to create safe and sustainable school environment. The question that remain is; what concrete steps have the government and private schools taken to provide school safety? What safety norms have they set for the school? Unfortunately, schools compromise gravely over the safety norms, even the schools that charge exorbitant fees for tuition, transport and hobbies, are unable to curb the increasing unsafe incidents within the schools.
Issues and Challenges
Certainly, developing school safety strategies is not easy especially in the current times when there are many potential threats to school safety. But it does not mean that schools can have a casual approach to safety of students. It is upsetting to note that having most modern technology these schools are not able to supervise their students more carefully. I think the safety measures that our schools had generations ago were safer than those with modern technology today. The old security systems were having a staff member stationed at the toilets, corridors and near gates who were vigilant enough to take care of school safety and avoid any unsafe incident to happen. In the present times schools do have CCTV installed, but not a dedicated security team to monitor cameras. It is hardly monitored. Thus it's time for school leaders to have a proactive approach to deal with safety issues. School leaders need to motivate and engage staff, students, parents and the broader school community in the direction of creating a safe school environment that is both measurable and prevention-focused rather than solely reactive.
Case
I would like to bring a case of Rightway English Medium School located in Baroda. A school that has started four years ago has already set a benchmark compared to many big city schools when it comes to school safety and inclusive policy. The school has a safety policy at place and has formed a safety committee that includes teacher representatives from each section, student representative from each section and a peon. CCTV cameras are installed at strategic locations across school premises to ensure that a child's day-to-day life in school is constantly being monitored and recorded for safety purpose. The school is vigilant and constantly on the lookout for any forms of child abuse, whether physical, emotional, or sexual. The staff is trained to understand key indicators of child abuse, and be prepared to respond instantly to inappropriate or harmful behaviour.
Every student in this school is provided with an RFID Identity Card. The identity card does more than just carrying information about the child. It helps the school leader to keep a check on their presence and at the same time message is conveyed to parent about student attendance. Every student thus is monitored in the school premises as it helps schools prevent from getting involved in any wrong moves. While surveillance cameras are used to monitor student activities, with security system, school make sure that students are at the right place at the right time, avoiding any hassles. School management has also train the school students to report any suspicious activities to the concerned person, by teaching them the importance of school safety and security. The school organize several activities at different levels to create awareness on safety and vigilance. Students organise a special assembly once in a month to sensitize students about the various wrong practices and how one should be vigilant.
Last Word
Usually the only effort in the name of safety put in by a large number of schools today are various circulars time and again issued by the school boards. These circulars keep advising schools to ban corporal punishment and use confidence building and positive strokes to improve the performance and behaviour patterns of the children. But the need of the hour is that schools have safety prevention and preparedness measures on a continuum and evolve and adapt to changing circumstances without losing the sight of primary objective of educating their students. School leaders should therefore recognize the continuum of threats to the safety of their schools and respond with a continuum of prevention and preparedness measures. This type of comprehensive and balanced approach to school safety is supported by decades of research and experience.