New ADB President Masatsugu Asakawa Assumes Office
Masatsugu Asakawa assumes office as the 10th President of the Asian Development Bank (ADB) today.
"I am honored to assume the role of ADB President and to begin working in close cooperation with our 68 members. ADB has been a trusted partner of the region for more than half a century, supporting strong growth that has improved the lives of people across Asia and the Pacific. I will strive to ensure ADB remains the preferred choice of its clients and partners," Mr. Asakawa said.
Mr. Asakawa succeeds Mr. Takehiko Nakao, who stepped down on 16 January 2020.
In a career spanning close to four decades, Mr. Asakawa has held a range of senior positions at the Ministry of Finance of Japan, including Vice Minister of Finance for International Affairs, and gained diverse professional experience in development policy, foreign exchange markets, and international tax policy.
He served as Finance Deputy for the 2019 G20 Osaka Summit and the G20 Finance Ministers and Central Bank Governors meeting in Fukuoka, Japan. Furthermore, in the immediate aftermath of the Global Financial Crisis, he took part in the first G20 Leaders' Summit Meeting in his capacity as Executive Assistant to the then Prime Minister Taro Aso. Mr. Asakawa has had frequent engagement with the Organisation for Economic Co-operation and Development, including as Chair of the Committee on Fiscal Affairs from 2011 to 2016. Mr. Asakawa's extensive international experience includes service as Chief Advisor to ADB President Mr. Kimimasa Tarumizu between 1989 and 1992, during which period he spearheaded the creation of a new office in ADB focused on strategic planning.
"I am thrilled to be in Manila, where I will dedicate myself to ADB members in the region and beyond, while listening carefully to their voices. With the expertise of ADB staff, and by further enhancing its effectiveness and efficiency, I am confident that ADB can stand up to the challenges that the region faces. I pledge to do my best to achieve a more prosperous, inclusive, resilient, and sustainable Asia and the Pacific," Mr. Asakawa said.
Mr. Asakawa served as a Visiting Professor at the University of Tokyo from 2012 to 2015 and at Saitama University from 2006 to 2009.
He obtained his Bachelor of Arts from the University of Tokyo in 1981 and MPA from Princeton University in 1985.
West African Ministers Adopt Cleaner Fuels and Vehicles Standards
With a population of close to 400 million people, the West African region has one of the fastest growing vehicle fleets in the world. As in most African countries, the bulk of vehicle imports into the region consists mainly of used vehicles. Regulation to restrict the quality of cars being imported into the region is weak. This, coupled with poor fuel quality, is one of the leading cause of increasing levels of air pollution in cities in the region, with the population suffering the effects of breathing toxic fumes. Children, who walk to schools alongside busy roads, and informal vendors along these roads are most at risk of the health effects of these toxic fumes. In 2016, the World Health Organization named Onitsha – a city in Nigeria, as the world's most polluted city in terms of harmful small particles (PM10).
In a major step to reducing air pollution and climate emissions in the region, the environment and energy ministers of all the 15 countries of the Economic Community of West African States (ECOWAS), met on 6 – 7 February 2020 in Ouagadougou, Burkina Faso and adopted a comprehensive set of regulations for introducing cleaner fuels and vehicles in the region.
The high level ministerial meeting was organized by the ECOWAS Commission with the support of the United Nations Environment Programme (UNEP) and other partners. The regulations adopted by the ministers were a culmination of several years of work by UNEP towards improving the standards of fuels and vehicles in the region.
The specific regulations adopted by the ministers on cleaner fuels and vehicles are:
A sulfur fuel standard of 50 parts per million (ppm) for petrol and diesel for all imported fuels from 1 January 2021. This is a significant step for the region as some of the countries still have fuel standards that allow import of up to 10,000 ppm diesel fuels. Local refineries will have until 1 January 2025 to upgrade their operations to meet the new requirements as well as comply with other fuel parameters such as benzene and manganese that were agreed by the ministers. This decision will have a significant impact on air quality in the region as only about 20 per cent of fuel needs in the region is locally refined while 80 per cent is imported.
All vehicles that are imported, both new and used, and petrol and diesel, will need to comply to a minimum of EURO 4/IV vehicle emissions standard from 1 January 2021. An age limit forused vehicles of 10 years was also agreed to, with a recommendation of a five-year age limit for light duty vehicles.
A plan to improve the fuel efficiency of imported vehicles was also adopted, with a target to double the efficiency of the fleet from an average of 8 litres per 100 kilometres today to 4.2 litres per 100 kilometres by 2030. An intermediate target of 5 litres per 100 kilometres by 2025 was also agreed. The vehicle fuel efficiency plan or roadmap includes proposals to introduce fiscal incentives to attract low and no emissions vehicles to the region, measures to promote electric vehicles, and a new harmonized label for newly imported vehicles showing the vehicle fuel efficiency and CO2 emissions to support consumer awareness.
These decisions will now go to a Council of Ministers meeting taking place in June 2020, for formal adoption. Once adopted, the legally-binding decisions will become effective on 1 January 2021 at the latest.
"We are very pleased to see the results of a process that took several years," says Jane Akumu, UNEP expert in clean clean fuels and vehicles. "UNEP supported 11 out of 15 Economic Community of West African States member countries with individual projects and worked closely with the ECOWAS Commission to develop this clean fuels and vehicles regulations. Several partner organizations and non-governmental organizations also supported the process. This work is part of UNEP-led global programmes—the Partnership for Clean Fuels and Vehicles, the Global Fuel Economy Initiative the Climate and Clean Air Coalition and the Electric Mobility Programme.
This is not the end of the process, as several countries are now requesting for implementation support to for example, help to draft national fuel and vehicle standards, or to implement the fuel economy roadmap and introduce electric mobility.
"We plan to continue our work in the region and support countries in the implementation of the decisions," says Akumu. "Ultimately, the use of clean fuels and vehicles is not only an energy or environmental issue. It is a health issue for the millions of people who live in and around the region's major cities."
How Culture Influences Our Financial Decisions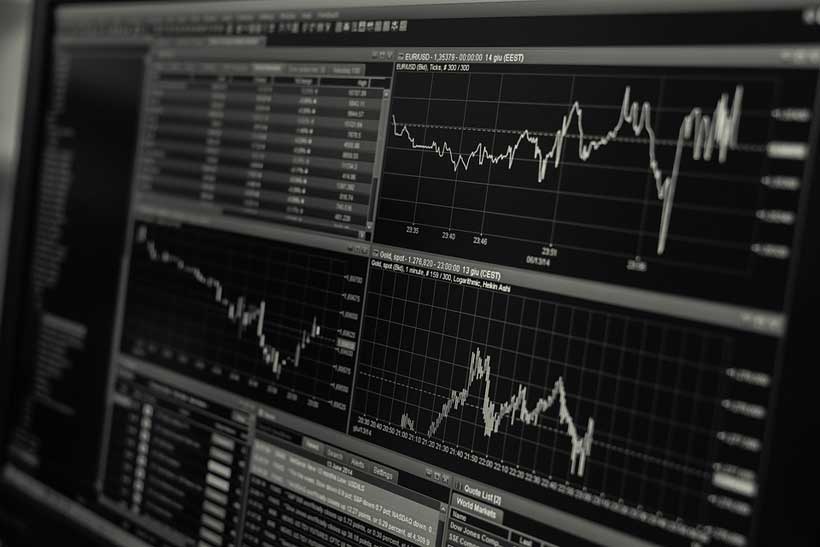 Financial analytics and economic experts have long known about the connection between culture and our finance, especially the decisions we take based on cultural factors. For most, this is not a surprise because we can often see how we ourselves make decisions based on culture all the time.
However, the concept gets even more clear as soon as you start comparing different cultures and how people in different parts around the act in regards to money and wealth.
In order to produce this post, we took help from the trading experts at BullMarketz.com that provide everything from trading guides to recommendations for the best trading apps. We've also used several studies (linked below) as the foundation for most of our claims.
Dates and Superstition
One of the easiest ways to analyze this concept has to do with superstition and especially superstition connected with dates. In the Western world, Friday 13th is associated with bad luck and trauma. Some people believe so strongly in this that they get depressed and even have panic attacks leading up to the day.
Moreover, there is a clear correlation between this date and the American stock market which historically underperforms whenever the 13th day of the month lands on a Friday.
And while we in the Western world are worried about the number 13, especially on Fridays, Asian cultures have their own version. You see, even though most Asians can't understand our obsession with 13, they tend to avoid anything related to the number 4. The reason is that the number 4 is pronounced very similar to the word "death" in several Chinese and other Asian languages and dialects.
The result is similar to US and European commodities often experiencing lower market returns on the fourth of every month. In addition, Samsung refuses to sell cell phones with the number four in the model name.
Too Good to Be True?
One experiment conducted as a collaboration between New York University and Princeton found another interesting difference between Western and Eastern cultures and their ways of investing.
The two researchers asked people living in NYC and in Shanghai to invest $1,000 across nine hand-picked stocks that were all different from each other. Some of the stocks had stagnated, others had been declining in value, and some were increasing in value.
The experiment clearly showed that Americans were much more willing to allocate most of the money to the stock that had been increasing the most as of late, while the Chinese people were more sceptical to stock that performed so well and spread their funds out more evenly.
The Volatility of Life
Similar to the experiment above, there is research that shows that Asian investors are more open to and accepting of the fact that they might lose all their money at some point. They are more connected with the idea that everything in life can get much better but also much worse.
Americans and Western Europeans, on the other hand, are less sceptical and often only plan for life to get better.
Naturally, this often leads to Asian investors taking less-risky and more well-planned financial decisions than their American counterparts.
Final Words
This was only three rather simple examples of how or cultures affect the way we make decisions regarding our finances and other aspects of life.
And even though there are certain clear differences between how people from different parts of the world make financial decisions, it's also obvious that we are all affected by our cultures, regardless of where we live.
By now, we assume that you can think of at least one way that you allow your decision-making to be affected by culture instead of your common sense or knowledge.
Challenge Met: Regional Dialogue during an Outbreak
The first cluster of APEC meetings in 2020 was received by a regional outbreak of a new strain of coronavirus that has already affected thousands. The global community was just coming to terms with the potential effects of COVID-19's spread when activities among officials from around the Asia-Pacific region began on 3 February 2020 here in Putrajaya.
APEC working groups and committees still met, however, to discuss work plans and agendas to be advanced in 2020, a red-letter year for APEC. The meetings covered many topics, such as trade and investment, structural reform, business mobility, sustainable development, and corruption.
Among the groups that met was the APEC Health Working Group, which traces its origins to the multilateral response to the severe acute respiratory syndrome (SARS) outbreak 18 years ago, and whose continued activity has just become a regional first priority.
According to the Chair of APEC Senior Officials, Mr Hairil Yahri Yaacob, the fact that APEC members came together despite the health scare proved the solidarity and resilience of the region, and was an example of how economies can rise together to shared challenges.
"I would like to express our appreciation to APEC member economies that put their faith in Malaysia's leadership and made it a point to participate in the meetings," said Mr Yaacob, during his opening remarks opening the First Senior Officials Meeting of APEC 2020.
He emphasised that the well-being of the people was given utmost priority and various safety and precautionary measures were put in place to ensure these gatherings went smoothly.
He noted that Malaysia, as host, even took advantage of advancements in technology to make remote participation through videoconferencing a seamless experience. This enabled members who could not travel due to health-related domestic issues to participate remotely from various cities in other economies.
"Throughout these 17 days, we saw participation from various stakeholders in meetings, workshops, activities and side events," Yaacob said. "We also saw strong collaboration between the public and private sectors especially during policy dialogues."
"This was something that Malaysia did not anticipate but we managed to put in place necessary measures to mitigate the situation," Yaacob said. "In managing the risks and threats of this virus, the APEC 2020 Secretariat worked very closely with the Ministry of Health Malaysia and other relevant authorities to ensure the safety of delegates and all parties involved in the meetings."