China's electric vehicle industry is entering a new phase of accelerating development, President Xi Jinping wrote in a congratulatory message to participants of a new energy vehicle conference in early July. In 2018, China sold almost as many electric vehicles as the rest of the world combined. At the same event, the chairman of Chinese electric vehicle giant BYD upped the ante, challenging China to electrify all passenger vehicles by 2030.

New energy vehicle sales are booming, but they still only amounted to 2.5% of car sales in China in 2018. Could all sales feasibly be electric within the next decade?
A recent report from the Innovation Centre for Energy and Transportation (iCET) made the first public proposal of a timeline for the phaseout of petrol and diesel vehicles across China. According to the Beijing-based thinktank, 2030 is premature, but an entire phaseout could be possible by 2040. However, the report also highlights significant uncertainties ahead, including whether consumer appetite for electric vehicles will wane when government subsidies are cut.

Why phase out traditional vehicles?

Starting in 2016, regions and countries around the world began proposing an end to driving as we know it. China's vice minister of industry and information technology made waves when he announced in 2017 that China, the world's largest car market for the past decade, was researching a phaseout of petrol and diesel vehicles.

The news followed a steady drumbeat of policies supporting the growth of China's new energy vehicle industry in recent years. From generous government subsidies to driving restriction exceptions in China's congested cities, the government has been coaxing the industry along.
China has much to gain from phasing out all petrol and diesel vehicles. For one, the country relies on imports to meet 70% of its crude oil demand, 42% of which is consumed by vehicles. Petrol and diesel cars also have a major impact on public health. They are among the main perpetrators of air pollution in many of China's cities. As car ownership has climbed, increasing oil use has also contributed to China's rising greenhouse gas emissions.

With solar panels and wind turbines, China used subsidies to build companies that now dominate the industries worldwide. The burgeoning electric vehicle market presents a similar opportunity.

Is a phaseout possible?

Hainan, the island province in China's south, has emerged as a green pioneer in recent years. In a plan released in March this year, it became the first region in China to set an official date for the phaseout of petrol and diesel vehicles.

Hainan has its sights set on 2030, but the rest of the country is unlikely to meet that deadline according to iCET's report. The group built a model based on China's automobile industry trends, national policies and oil consumption under a scenario of limiting global warming to under 2C, and proposed a phaseout timetable accordingly. The timetable states that smaller petrol and diesel passenger vehicles will be phased out between 2020 and 2040. Larger "commercial vehicles", such as buses and trucks, will follow, so that all petrol and diesel vehicles are phased out by 2050.

The study proposes an incremental phaseout based on the type of vehicle and region. The largest cities that already have strong electric vehicle markets are prioritised along with cities suffering the most from pollution, while relatively underdeveloped regions are given more time to make the transition. Taking the lead will be government-owned vehicle fleets, followed by private vehicles, which will allow some time for costs to come down further for alternative vehicle technologies. The majority of passenger vehicles will be replaced by new energy vehicles and non plug-in hybrids (like the Toyota Prius) according to the study.

Taiyuan, an industrial city in west China, has already demonstrated this model by electrifying its taxi fleet. Shenzhen followed suit this year. However, Li Wanli, formerly of the Ministry of Industry and Information Technology, commented at the report launch: "I personally think the proposed timetable is too early and tight for privately owned vehicles."

He also cautioned that the study's suggested approach may pose problems. Citing fuel efficiency standards being rolled out regionally right now, he said the piecemeal approach has caused headaches for manufacturers and is a case to learn from.

Potential speedbumps

Although the study's timetable aligns with current policies and projections, the authors elaborate that several uncertainties could influence China's path. The electric vehicle industry is in the midst of a major transition. Subsidies have long been boosting sales, accounting for 20-35% of the take-home sale price for manufacturers in 2016. Now, the government has decided to wean the industry off the handouts, likely entirely by 2020.

This shift could dampen consumer appetite. Projections show that electric vehicles could reach price parity with petrol and diesel vehicles by 2030, but for now they will likely remain out of reach for many Chinese buyers without government support. The Tesla Model 3, for instance, is being advertised as a vehicle for the mass market. But its price tag is still about US$15,000 above the average car in China.

Whether enough alternative cars can be produced is also moot. Production of new energy vehicles is slightly above sales in China, but even at over one million sales in 2018, it is dwarfed by the market for conventional vehicle. To encourage production, this year China is introducing a national production policy for large manufacturers. The system is slightly more complex than a pure quota, but it essentially requires automakers to meet production targets for 2019 and 2020 or buy credits from overperforming companies. The policy is expected to double new energy vehicles' share of sales, according to Bloomberg New Energy Finance, but no quota has been set for after 2020.

Whether infrastructure can keep up with the phaseout is also a looming question. Building out enough charging stations to supply a rapidly expanding electric vehicle fleet is a government priority, and an unprecedented challenge. The power grid may also struggle to keep up with charging if demand is not timed intelligently. A Natural Resources Defense Council (NRDC) study found that peak load on the grid could increase 58% by 2030.

Environmental pros and cons

The iCET study finds that greenhouse gases and air pollution would be reduced significantly if their timetable is followed. A study by the China Automobile Technology Research Centre found that phasing out petrol and diesel vehicles would lead to a 41% drop in nitrogen oxide and a 35% drop in particulate matter emissions in 2050, compared to a 2017 baseline. Based on the iCET study, end-user greenhouse gas emissions would fall 51% in 2040 and 77% in 2050 while lifecycle emissions (including from electricity generation) would fall 55% in 2050.

However, electric vehicles are not without their own environmental hazards. Battery supply in particular has raised red flags. Currently, battery recycling remains very low due to there being diverse battery types and an unwillingness from recyclers to take responsibility for safety risks. The iCET study warns that if a better recycling system is not established, lithium, cobalt and manganese in the batteries could cause significant damage to public health and the environment. Dealing with this blockage in the electric vehicle lifecycle could slow down the rollout, the authors argue.

Setting a date

The government has set a number of long-term targets for new energy vehicle production. The most ambitious is for them to account for 40% of car sales by 2030. Will China ratchet up the pace by setting a phaseout target on top of that?

Hainan has already fired the starting gun. However, its vehicle market is relatively small (the province has about one sixth as many cars as Beijing) so it will not be as significant an undertaking there. A Caixin article suggests that Beijing might be a good candidate to follow Hainan's example as it has led in the establishment of other new energy vehicle policies in the past.

At the report release, Wang Baixia, one of the drafters of Hainan's phaseout plan, said having a target would send a strong signal: "A timetable is still needed, for the government and companies, everyone needs such a timetable (…) this long-term expectation is very important."

The government is working on a 15-year new energy vehicle development plan, which may provide further clarity on its phaseout plans.
From our partner chinadialogue.net
Iran among five pioneers of nanotechnology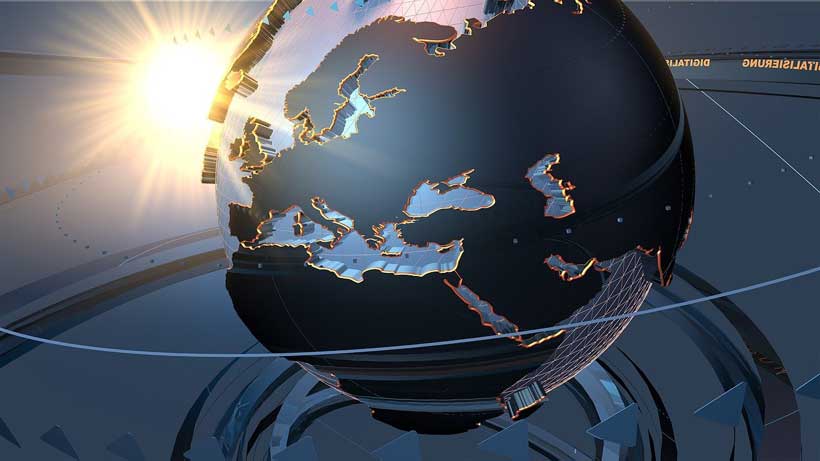 Prioritizing nanotechnology in Iran has led to this country's steady placement among the five pioneers of the nanotechnology field in recent years, and approximately 20 percent of all articles provided by Iranian researchers in 2020 are relative to this area of technology.
Iran has been introduced as the 4th leading country in the world in the field of nanotechnology, publishing 11,546 scientific articles in 2020.
The country held a 6 percent share of the world's total nanotechnology articles, according to StatNano's monthly evaluation accomplished in WoS databases.
There are 227 companies in Iran registered in the WoS databases, manufacturing 419 products, mainly in the fields of construction, textile, medicine, home appliances, automotive, and food.
According to the data, 31 Iranian universities and research centers published more than 50 nano-articles in the last year.
In line with China's trend in the past few years, this country is placed in the first stage with 78,000 nano-articles (more than 40 percent of all nano-articles in 2020), and the U.S. is at the next stage with 24,425 papers. These countries have published nearly half of the whole world's nano-articles.
In the following, India with 9 percent, Iran with 6 percent, and South Korea and Germany with 5 percent are the other head publishers, respectively.
Almost 9 percent of the whole scientific publications of 2020, indexed in the Web of Science database, have been relevant to nanotechnology.
There have been 191,304 nano-articles indexed in WoS that had to have a 9 percent growth compared to last year. The mentioned articles are 8.8 percent of the whole produced papers in 2020.
Iran ranked 43rd among the 100 most vibrant clusters of science and technology (S&T) worldwide for the third consecutive year, according to the Global Innovation Index (GII) 2020 report.
The country experienced a three-level improvement compared to 2019.
Iran's share of the world's top scientific articles is 3 percent, Gholam Hossein Rahimi She'erbaf, the deputy science minister, has announced.
The country's share in the whole publications worldwide is 2 percent, he noted, highlighting, for the first three consecutive years, Iran has been ranked first in terms of quantity and quality of articles among Islamic countries.
Sourena Sattari, vice president for science and technology has said that Iran is playing the leading role in the region in the fields of fintech, ICT, stem cell, aerospace, and is unrivaled in artificial intelligence.
From our partner Tehran Times
Free And Equal Internet Access As A Human Right
Having internet access in a free and equal way is very important in contemporary world. Today, there are more than 4 billion people who are using internet all around the world. Internet has become a very important medium by which the right to freedom of speech and the right to reach information can be exercised. Internet has a central tool in commerce, education and culture.
Providing solutions to develop effective policies for both internet safety and equal Internet access must be the first priority of governments. The Internet offers individuals power to seek and impart information thus states and organizations like UN have important roles in promoting and protecting Internet safety. States and international organizations play a key role to ensure free and equal Internet access.
The concept of "network neutrality" is significant while analyzing equal access to Internet and state policies regulating it. Network Neutrality (NN) can be defined as the rule meaning all electronic communications and platforms should be exercised in a non-discriminatory way regardless of their type, content or origin. The importance of NN has been evident in COVID-19 pandemic when millions of students in underdeveloped regions got victimized due to the lack of access to online education.
Article 19/2 of the International Covenant on Civil and Political Rights notes the following:
"Everyone shall have the right to freedom of expression; this right shall include freedom to seek, receive and impart information and ideas of all kinds, regardless of frontiers either orally, in writing or in print, in the form of art, or through any other media of his choice."
Internet access and network neutrality directly affect human rights. The lack of NN undermines human rights and causes basic human right violations like violating freedom of speech and freedom to reach information. There must be effective policies to pursue NN. Both nation-states and international organizations have important roles in making Internet free, safe and equally reachable for the people worldwide. States should take steps for promoting equal opportunities, including gender equality, in the design and implementation of information and technology. The governments should create and maintain, in law and in practice, a safe and enabling online environment in accordance with human rights.
It is known that, the whole world has a reliance on internet that makes it easy to fullfill basic civil tasks but this is also threatened by increasing personal and societal cyber security threats. In this regard, states must fulfill their commitment to develop effective policies to attain universal access to the Internet in a safe way.
As final remarks, it can be said that, Internet access should be free and equal for everyone. Creating effective tools to attain universal access to the Internet cannot be done only by states themselves. Actors like UN and EU have a major role in this process as well.
Future Energy Systems Need Clear AI Boundaries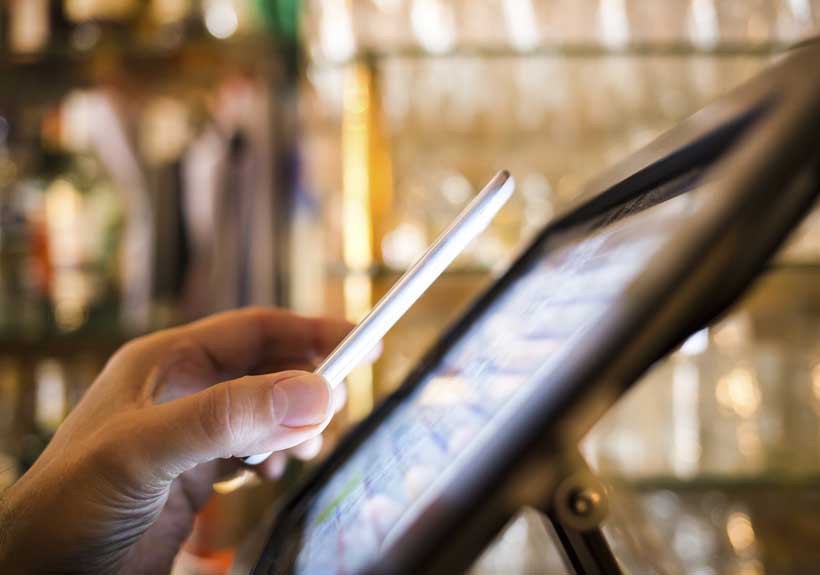 Today, almost 60% of people worldwide have access to the Internet via an ever-increasing number of electronic devices. And as Internet usage grows, so does data generation.
Data keeps growing at unprecedented rates, increasingly exceeding the abilities of any human being to analyse it and discover its underlying structures.
Yet data is knowledge. This is where artificial intelligence (AI) comes in. Today's high-speed computing systems can "learn" from experience and, thus, effectively replicate human decision-making.
Besides holding its own among global chess champions, AI aids in converting unstructured data into actionable knowledge. At the same time, it enables the creation of even more insightful AI – a win-win for all. However, this doesn't happen without challenges along the way.
Commercial uses of AI have expanded steadily in recent years across finance, healthcare, education and other sectors. Now, with COVID-19 lockdowns and travel restrictions, many countries have turned to innovative technologies to halt the spread of the virus.
The pandemic, therefore, has further accelerated the global AI expansion trend.
Energy systems need AI, too.
Rapidly evolving smart technology is helping to make power generation and distribution more efficient and sustainable. AI and the Big Data that drives it have become an absolute necessity. Beyond just facilitating and optimising, these are now the basic tools for fast, smart decision making.
With the accelerating shift to renewable power sources, AI can help to reduce operating costs and boost efficiency. Crucially, AI-driven "smart grids" can manage variable supply, helping to maximise the use of solar and wind power.
Read more in IRENA's Innovation Toolbox.
Risks must be managed to maximise the benefits.
AI usage in the energy sector faces expertise-related and financial constraints.
Decision makers, lacking specialised knowledge, struggle to appreciate the wide-ranging benefits of smart system management. In this respect, energy leaders have proven more conservative than those in other sectors, such as healthcare.
Meanwhile, installing powerful AI tools without prior experience brings considerable risks. Data loss, poor customisation, system failures, unauthorised access – all these errors can bring enormous costs.
Yet like it or not, interconnected devices are on the rise.
What does this all mean for the average consumer?
Smart phones, smart meters and smart plugs, connected thermostats, boilers and smart charging stations have become familiar, everyday items. Together, such devices can form the modern "smart home", ideally powered by rooftop solar panels.
AI can help all of us, the world's energy consumers, become prosumers, producing and storing our own energy and interacting actively with the wider market. Our data-driven devices, in turn, will spawn more data, which helps to scale up renewables and maximise system efficiency.
But home data collection raises privacy concerns. Consumers must be clearly informed about how their data is used, and by whom. Data security must be guaranteed. Consumer privacy regulations must be defined and followed, with cybersecurity protocols in place to prevent data theft.
Is the future of AI applications in energy bright?
Indeed, the outlook is glowing, but only if policy makers and societies strike the right balance between innovation and risk to ensure a healthy, smart and sustainable future.
Much about AI remains to be learned. As its use inevitably expands in the energy sector, it cannot be allowed to work for the benefit of only a few. Clear strategies need to be put in place to manage the AI use for the good of all.