AfDB hosts talks with ICRC on making an impact through collaboration
The African Development Bank held talks with International Committee of the Red Cross (ICRC) Vice-President Gilles Carbonnier at the Bank's headquarters in Abidjan on furthering their shared development goals.
The main purpose of the meeting, held on 20 January, was to discuss collaboration between the institutions and share the progress made since the signing of a Bank-ICRC memorandum of understanding to explore partnership opportunities.
"It is mainly through operation and cooperation that we are going to learn exactly how best to work together to be more relevant, more impactful," Carbonnier said.
The Bank-ICRC collaboration centers on working in areas of fragility in Africa, with special emphasis on building resilience, particularly among women and girls.
Representatives from the Bank's Gender, Women and Civil Society Complex, the Bank's Transitional States Coordination Office and the Bank's Regional Development, Integration and Business Delivery Complex were present. The talks were facilitated by Catherine Cudré-Mauroux, Bank Executive Director for Switzerland, Germany, Luxembourg and Portugal.
Calling the Bank-ICRC partnership "a natural fit", the Bank's Vice President for Agriculture, Human and Social Development, Dr. Jennifer Blanke, said: "There's a recognition that if you look at humanitarian work that might be in the same region year after year, you cannot deal with that, without some development element, which we can bring in. From our perspective, there are a lot of places in Africa where we want to be working on development impact."
Another area of interest is investing in vulnerable women in the Sahel Region and North Africa.
"We know that we reach higher returns when investing in women. Studies demonstrate that women reinvest most of their income (up to 90%) in providing a social safety net for their families, with a ripple effect on health, education, nutrition and youth empowerment. Investments today will yield tomorrow's returns," said Vanessa Moungar, Director for the Bank's Gender, Women and Civil Society Department.
Moungar's department spearheads the Bank's Affirmative Finance Action for Women in Africa (AFAWA) initiative, which the Bank sees as a key component of improving women's access to economic resources.
Participants also agreed to focus on internally displaced persons and their host communities.
"The idea is to scale up our work in the field," said Patricia Danzi, ICRC Regional Director for Africa. "We want to be able to do more than what the Bank or ICRC would have done alone."
The ICRC and the Bank say future discussions will address technical, legal, financial and field aspects, with an eye toward accelerating the partnership implementation.
Palestinian elections raise hopes for two-State solution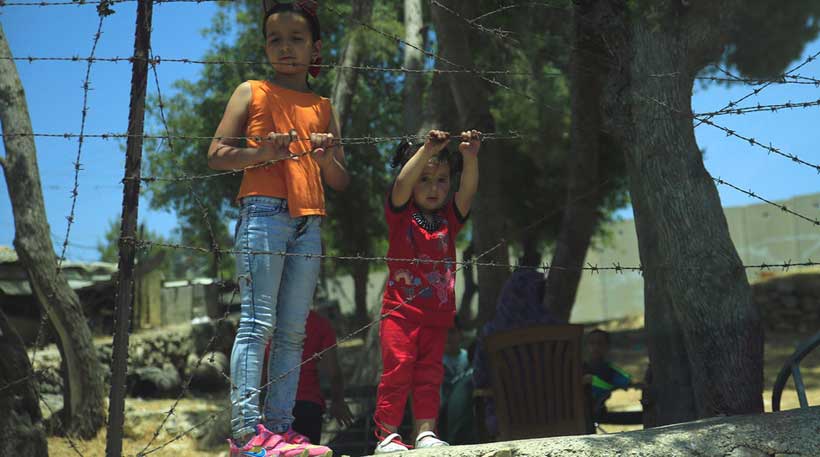 The holding of free and fair elections in the Occupied Palestinian Territory will help "clear the path" for restoring a legitimate political horizon to realize a long sought two-State solution, the leading UN diplomat for the region told the Security Council on Friday.
"The depth of the task is daunting, but not insurmountable", said Tor Wennesland, Special Coordinator for the Middle East Peace Process and Personal Representative of the Secretary-General. "We must seize emerging opportunities."
With the upcoming elections offering just such an occasion, he pointed to the "extraordinarily high" registration rate among Palestinians as a "resoundingly positive" response.
The elections will provide a crucial step towards re-establishing Palestinian national unity – and renewing the legitimacy of national institutions, including a democratically elected Legislative Council and Government in Palestine, he assured.
Palestinian Progress
He said Palestinian factions are making progress towards holding legislative, presidential and Palestinian National Council elections. Earlier this month, they met in Cairo, reaching agreement on several outstanding issues and emphasizing that elections must be held throughout the occupied West Bank, including East Jerusalem, and the Gaza Strip, without exception.
Meanwhile, on 17 February, the Central Elections Commission announced 421,000 new registrants during the period, he said, raising the total registered voters to over 2.6 million – 93 per cent of all eligible voters, according to estimates from the Palestinian Central Bureau of Statistics. "It is encouraging to see such strong public participation in the democratic process", he said.
International support
For its part, the international community is focused on helping the parties return to the negotiating table, he said. On 8 February the League of Arab States reiterated its support for the establishment of an independent and sovereign Palestinian State based on the 1967 lines, with East Jerusalem as its capital.
The Envoys of the Middle East Quartet – the Russian Federation, United States, European Union and United Nations – met virtually on 15 February to discuss the political developments, with all agreeing to meet on a regular basis. And a Chair's summary of a 23 February virtual meeting of the Ad Hoc Liaison Committee highlighted that the parties expressed renewed commitment to enhance cooperation.
For its part, the UN is working with the parties and international partners to address the pressing socioeconomic needs of Palestinians, including in the context of the pandemic. It is also advancing the goal of ending the occupation and realizing a negotiated two-State solution based on UN resolutions, international law and prior agreements.
Vaccine Roll-out
On COVID vaccination prospects, he welcomed the announcement of the Palestinian vaccination strategy and the initial allocation to the Palestinian Ministry of Health of 37,440 doses of vaccines by the COVAX-AMC facility. In February, 30,000 doses of vaccines were delivered to Palestinians, including in Gaza, by the Russian Federation and the United Arab Emirates.
He said this is in addition to Israel's earlier transfer of 5,200 vaccines to the Palestinian Authority, vaccination of 5,000 Palestinian educational and health workers working in Israel, and efforts to vaccinate the population in East Jerusalem, which is 50 per cent complete.
Home demolitions
He went on to describe developments on the ground, expressing concern over Israel's demolition or seizure of 170 Palestinian structures in Area C and 10 in East Jerusalem. The demolitions were carried out due to the lack of Israeli-issued building permits, which are nearly impossible for Palestinians to obtain.
Regional tensions simmer
Turning to the region as a whole, on the Golan, he said the ceasefire between Israel and Syria has been generally maintained. However, the security situation continues to be volatile, with continued violations of the 1974 Disengagement of Forces Agreement by the parties.
In Lebanon, the population faces increasing hardship, due to deteriorating economic conditions and impact of COVID-19. In the United Nations Interim Force in Lebanon (UNIFIL) area of operations, incidents of weapons pointing between the Israel Defense Forces and the Lebanese Armed Forces across the Blue Line contributed to heightened tensions.
UN Security Council demands COVID-19 vaccine ceasefires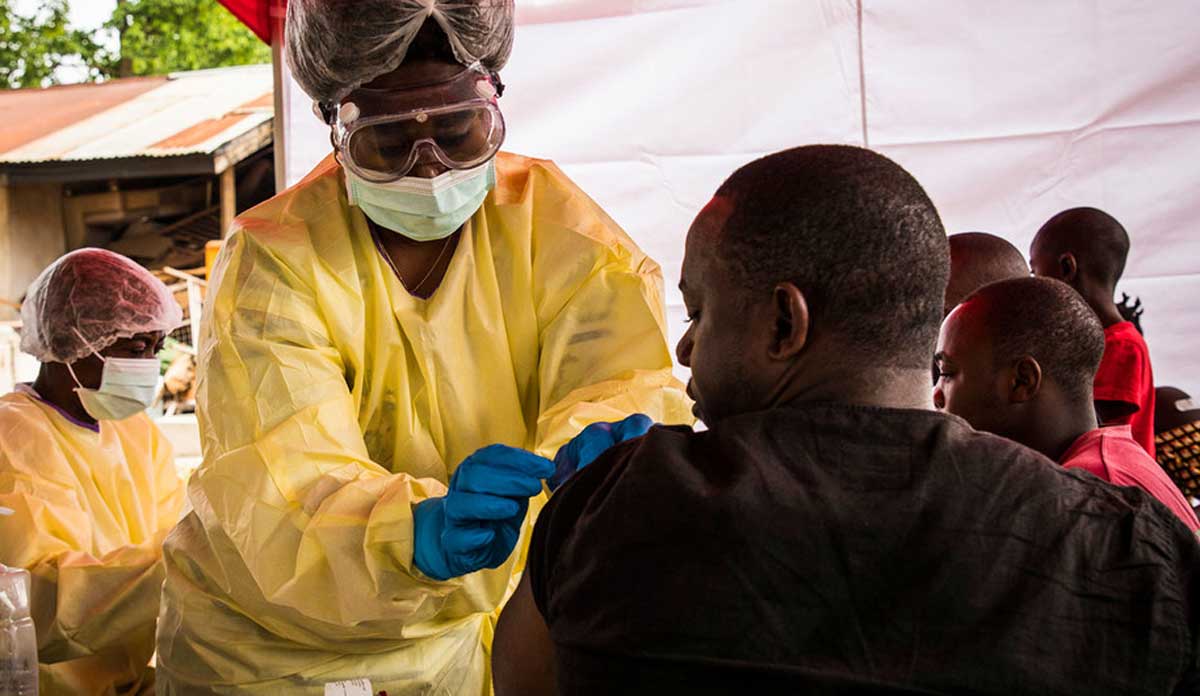 The UN Security Council on Friday unanimously passed a resolution calling on all Member States to support a "sustained humanitarian pause" to local conflicts, in order to allow for COVID-19 vaccinations. Briefing journalists afterwards, World Health Organization (WHO) chief Tedros Adhanom Ghebreyesus argued that more could be done.
While welcoming the historic resolution and upholding the importance of vaccine equity, he said that "concrete steps should be taken" to waive intellectual property rights to increase vaccine production "and get rid of this virus as soon as possible".
"The virus has taken the whole world hostage", Tedros said. "The UN Security Council can do it, if there is political will".
The Council resolution calls for review of specific cases raised by the UN, where access to vaccinations is being hampered and to "consider what further measures may be necessary to ensure such impediments are removed and hostilities paused."
Vaccine deliveries
Tedros noted that Côte d'Ivoire had received its first doses of the COVID-19 vaccine with more to be shipped to other countries in the days and weeks ahead – with the goal of getting vaccination underway in all countries within the first 100 days of the year.
Crediting the UN-led vaccine initiative COVAX, he said that fragile progress has been made, but that vaccine supplies and distributions must be accelerated.
However, he warned against bilateral deals with manufacturers producing vaccines that COVAX is counting on.
"I understand full well that all governments have an obligation to protect their own people. But the best way to do that is by suppressing the virus everywhere at the same time", underscored the WHO chief.
"Now is the time to use every tool to scale up production, including licensing and technology transfer, and where necessary, intellectual property waivers. If not now, then when?", he added.
Yemen: 'Opportunity for peace'
In a bid for more funding, the WHO chief said that Yemen remained the world's largest humanitarian crisis, with more than 20 million people desperately needing assistance. Some five million are at risk of famine, while half a million children under-five risk death without urgent treatment and the continuing spectre of COVID-19.
This current crisis comes at a time, after years of conflict, when there is now a real opportunity for peace in Yemen. We have to act on it", he said, urging donors to generously support the 2021 Response Plan for $3.85 billion during a High-Level Pledging Event next Monday.
Strategic Preparedness 
Meanwhile, on Wednesday, WHO officially launched its Strategic Preparedness and Response Plan (SPRP) for 2021.
It builds on achievements, focuses on new challenges, such as mitigating risks related to new variants, and considers the road towards the safe, equitable and effective delivery of diagnostics and vaccines as part of the overall strategy to successfully tackle the pandemic, according to the WHO chief.
"The 2021 SPRP outlines how WHO will support countries in meeting these objectives, and the resources we need to do it", he said.  
Proud son of Ethiopia
During a separate ceremony, Tedros said he was "deeply humbled" to receive the African Person of the Year award.
"I do not accept this award only on my own behalf, but on behalf of my colleagues at WHO, who work every day, sometimes in difficult and dangerous situations, to protect and promote the health of Africa's people, and the world's", he said.
Over 500,000 people have been inoculated against COVID-19 in Moscow
The number of people who wish to receive a COVID-19 vaccination in Moscow has reached half a million, and over 500,000 of them have already received their first jab. Every day between 12,000 and 20,000 residents of the city sign up for vaccination.
Vaccines are being administered in 100 vaccination points in city polyclinics and 20 popular public places, where mobile teams have been deployed. The list of categories of citizens entitled to vaccination is constantly expanding and the city's vaccination campaign is picking up pace.
The list of categories of citizens prioritized for vaccination also includes Muscovites over the age of 60 years old (who form the largest risk group and are most vulnerable to COVID-19). More than 9,000 residents of 33 retirement homes have already been vaccinated. In addition, vaccination is recommended for people with chronic diseases who need to stay at home, as well as college and university students over 18 years of age.
A convenient online vaccination appointments system has been set up specially for Muscovites in the mos.ru portal. It can be accessed by going to 'Doctor's Appointment' in the list of services and selecting 'Vaccination Against COVID-19'.
In addition, vaccine appointments can be made via the My Moscow mobile app, the Moscow Gosuslugi government services website and the emais.info medical services portal, as well as by calling a vaccination center. The vaccine is administered in two doses, with appointments for the second injection being made automatically.
Many large employers are requesting on-site vaccination of their staff, and this network will be gradually expanded. Naturally, the throughput capacity of such organizations and, most importantly, the employers' wishes are being taken into account.
Detailed information on the vaccination program has also been posted in the portal's special project.
The Sputnik V vaccine consists of two components requiring two injections, and provides a reliable immune response. Volunteers will first be injected with the first component of the vaccine, with a second vaccination following 21 days later. Only the first appointment needs to be booked, as the doctor will arrange the patient's second visit on the day of their first vaccination. To ensure that people do not forget about their re-vaccination, they will receive an SMS message the day before it, reminding them of the date, time and clinic they need to attend.
The vaccination process takes at least an hour, including a 10-minute examination by a doctor before the vaccination and 15 minutes spent preparing the vaccine, which is stored in frozen state (with five doses in one vial) and thawed for five patients at once when they have been examined. Post-vaccination observation and examination take a further 30 minutes. Each patient receives a certificate recording the two injections and confirming that they have been vaccinated against the coronavirus.
The vaccine was produced using a biotechnological process based on the most modern technological platform created by Russian scientists. It is safe because it does not contain the coronavirus. It is based on special structures (carrier vectors) created in the laboratory that contain only a part of the virus gene. Upon encountering the vaccine, the human immune system produces protective antibodies.