Vincent van Gogh: The Other. Now we will both drown in agony, despair and ecstasy
Now he belongs to the elite.
Like a photo workshop, even the trying decline of the citizenship (belonging to the working and lower middle classes) of stigma and the super-rise of discrimination amongst the mentally ill has myths and attitudes. It has become kind of like an occupational hazard that swings black veins here to know and understand this 'captive-apartheid' (separate but equal mentality, this psyche) of what it is like to be mentally ill, to be hospitalised, institutionalised on a long-term basis, the conflict in the home that leads to isolation, withdrawal from the community and broader society of the 'victim'. In the discontent, in anger and agony, there will be violence and assault against the mentally ill that is never spoken about. There will never be an apology. The arrogant and thoughtless perpetrators from all quarters would think that with time memories of the past injustices and brutality will fade like a season. That the mentally ill sufferer would forget the pain of the mental cruelty of the emotional abuser. I think that we are all victims. All artists become victims. The dysfunctional household, the nuclear family hanging on by a thread becomes anti-powerful, antisocial, and rather than address these questionable and brutal actions, this avalanche of sin against the creative-minded and imaginative bipolar sufferer, or, the mentally ill sufferer who has an artistic temperament the result can lead to the dynamic of social alienation from society. The artist may be seen as a deteriorating misfit and living in declining living standards. Having a low sense of self-worth, no identity to speak of, or, frequently in the mode of identity crisis.
Frequenting brothels, becoming hypersexualised, or, befriending people living on the fringes of society. Cast out of society, Vincent called upon interlopers like himself, marginalised, disadvantaged due to poverty, neglect, and abandonment, and the liberties of discrimination. I have spoken about the spoiled identity before. I am more moved now to write about how the socialisation of discrimination against the mentally ill sufferer came about, than press-ganged stigma. There is a different mode of operandi for both. Like the Dutch painter, I tried to outrun the dawn, befriend the working class, those living and working in poverty, those gone in a drink, but the world has become a sticky place. Vincent held up a paintbrush and it became an alpha and omega talisman in his hands. He never sold a painting in his lifetime, had experienced unrequited love in his life, lived in abject poverty, befriended and even painted his circle of confidantes, prostitutes. He painted the wilderness in a chair, he painted the bone-filled face of the moon, he painted portraits in which he portrayed both the androgynous effect of the mind and the male and female landscape there, he painted self-portraits displaying his nature, his a-typical personality for the entire world to see, and he painted sunflowers. He engineered grasses, torment (even in the stars), the genius in the mundane, the banal. Even in the mediocre he found light and improvised comfort for himself in that light as if it belonged to the arena of God. He found the heart and the liver in the shadow of the destitute weeping over the figure of Christ, and for me, there's a vague anguish attached to the scale of the page.
I think that when Vincent was painting himself, these complex pictures were so layered with subtext, so conceptual, yet, the broken link was there all along. The psychology of it all. And in extremes magical, in bursts of creative thought with an almost unreal substance sticking to it as if mentally he was getting rid of things that had robbed him of life. Marriage, children, 'the' career and a loving wife. When I look at the depressed views of himself, the imaginative portraiture, of course, of course I see myself. I see my own writing. I see myself as a poet, second and novelist, first in this phase of my writing career. Not confident in his talent, or, sure, is this a gift. His work was not 'art' in a commercial sensibility that would see him gaining financial security from his monumentally gifted work in his lifetime.Vincent's nightmares like mine must have been intense and terrifying. I journal, Vincent painted. I didn't handle my nervous breakdown every well, and subsequent nervous breakdowns, and hospitalisations. Stress, burnt out, depression and mania. Both common in the artistic temperament as well as female poets suffering from the Sylvia Plath Effect. He knew the business of internalising emptiness, the nonconcrete, turning it into the uninvolved non-event of the morose state of affairs of both affective pressure and fatalistic depression. I concentrate on the good things.He was a Renaissance-wolf. Hanging on by a phantom thread (as is due to artists who are mentally ill).He knew the voracious destructive pain of being rejected, that matters of the heart have two definitions.To be loved in return, or, to remain single, unloved.
And have many love affairs always trying to make up for the one that you lost to another. He plugged the gaps with the divine, albeit psychological art. In a South African, African context, the artist should be an enfranchised individual. It is important to realise that not just as newspaper gospel, but as a universal challenge, and as truth. The climate of freedom comes to the enfranchised. A kind of innermost peace in the lonely nights. Where did the origins of Vincent's art, his utter focus, the language of his concentration, the fact that he was so prolific, as hardworking as spit come from, from childhood, or, from a psychiatric disorder? I have struggled with this realisation for most of my adult life. What does every bold incident of trauma inspire in the 'disaster' artist? The sunflowers of the creative spark, or, the madness life in the very ill.In the end, ultimately Vincent was the winner. He was the heir to whom the voice of God belonged to in his own time. I see his work speaking to me as diagrammatic. As a photo ark speaking in hundreds of tongues.What is writing, writing for pleasure, what exactly does that mean? What is painting, where is the voice in the painting, to whom does that voice belong? To me, truth resides in the forms of succession (what is the reward for the artist, what is the hereafter and the aftermath). By design the boiling kettleof the psyche brings to life the work, the vision, the art. Where dawn meets nightfall, the music of the hours, the silence by the beach with sand, the knot on the counter top, the muted television, the lost television remote, posterity and legacy, immortality and the mortal; the intellect is the master.
I think ofthe light in the fridge. How for me it can sometimes illuminate, radiate, light up the entire phenomenological plan of the order of this planet, of what I am writing, but the question begs, does the artist have an ego, is it unfulfilled, is it more mythic embryo than the odyssey in the womb. What is talent, that seems to come so naturally for the chosen, or, plays out as dubious and unnatural for the audience. Can the negative, can depression fuel, and nurture art?There is both affected dark in that supremacy, and light.
And of damage, of the photograph album of the soul rising to the surface; art too can heal, and can be a blessing. Yes, yes, the misfit can heal, and can be a blessing. We need not only look at Vincent van Gogh as a Dutch painter who never sold a painting in his lifetime, we can look to Africa's nonconformist artists (Dambudzo Marechera, Richard Rive for example), and we can look to the universality of the world. Look upon the broken link to find the livid owl. Look upon the psychological education of the artist from childhood to death.
The forgotten world of female silence (around issues of mental cruelty and abandonment)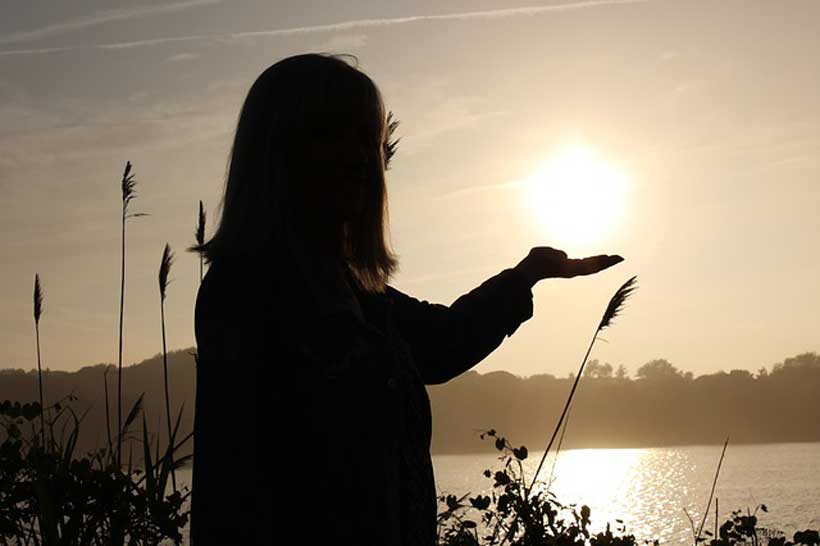 I think of victims of abuse. Have I been a victim of abuse all of this time, all of these twenty years? Father says I have to go to work now. Not for the first time, I was the last solar runaway hiding under the sun. I would drink cinnamon milk. Imagining it to be the elixir of winter's sure footing's split personalities. Here is the news that still frightens me to death. My father's death. My mum's death. I feel little and lost and empty without the awareness of their love. It is Saturday. It erodes me to a small death. Breaks into my grateful light. Into this cocoon that guides me, that enters me. It has been a long, and boring day. There are angels that surround me now. I have fallen in love. Imagining the birds singing opera. I think of my life without books, without writing. It would have been no life. I think of survivors of abuse. Victims of abuse. How am I one of them paid in full, secure in the knowledge that I too will face death head-on one day. I have started to wear my hair like Woolf. Think of the hours of silence that pass me by. Itis much too late to have friends now. Sit around a table, give thanks, and partake of a meal in a fancy restaurant. I think of my first love. He is gone. He is gone. Like the blue in the sky, and the eyes of the cloud people who move like salmon in the air. I no longer wish to be centred in the bloom of youth. I am no longer perfect. Can't get the stink out of this human stain. I feel so animal. I feel this trauma so electric.
Surrounded by a band of mercy, and older women whom I have disappointed. My sister is in Berlin for Christmas this year. Thinks she of me, does she miss me, is she proud of me, or is this goodbye? This is a prayer, an innocent prayer. This is a holy prayer. I think of the men in my life. They have all moved on by now. I am just messenger now. Poet. He has taken my sister away from me into the world of the Germans. Does he love her? Has he fallen in love with her? The world takes away everyone from me that I love. Give her back to me, Berlin. I love her so. But it has all come to me too late. So, I turn to prayer, and ask for the gorgeous price of health. The one I love is gone. Sister, and daughter walking on Rilke's cobblestones. All I have are her songs. Listening to her music collection is like an input into her heart. I bless her. Let her remain vigilant, and loved, always, always. I take the sword and swallow it. I take the pain. My sister is dazzling and profound and urgent in her all of her requests and invitations towards the opposite sex. She is independent and wealthy. I am an artist. I struggle. I live in poverty. There's a fragility to my happiness, and a frailty to madness. I think of all forms of violence. Think of taking my life again. Cannot see another way out.
My sister's rescue dog Zooey rests her head on my knee. My sister is a sexual being, and there is something divine about this. About having this energy. She is both sensuous and loving, ardent and adored, thoughtful showcase and talent when it comes to choosing her lovers. I have none. I am not a sexual being. I am a meteor, pale fire in my eyes, I am acting, I am also fake, and monstrous in my behaviour with the ones I love. I am reductive. I am oppressor. It is my sister that I oppress. I only wish to emancipate myself through her. Live vicariously through, but that is no life to live whatsoever. I want to love, but I have left it too late in my life. I want to have cherished friendships in my life, but I am like spring. Here, and then gone again. I have fears. I have doubts. I have insecurities. I have anxieties. I am a triple threat to any man.
All I want is a kiss. All I want is a kiss. But then I will be done for. I got fat, then I got old. I got unattractive, lost the weight, and then became attractive. But what do I do with all of this newfound attention, and pleasure? I have fought pleasure all my life. It is not of my own doing. It came from childhood. Awkward chapters of childhood. All I ever wanted was to be beautiful. I thought that that would be enough. All I ever wanted was to be a sexual creature, a wife, and mother, a loving spouse, and supportive partner. I have failed miserably, miserably, miserably at being a woman. It is just so sad. And then I think of the origins of the Khoi in the Eastern Cape's Kat River Settlement. Religion and doctrine, church and indoctrination, baptism and not being baptised. Accepted by Christ, and not being accepted by Christ. They are my origins too. I am Khoi. I am Krotoa.
Symptoms of depression: As told by Dr Ambrose Cato George to Abigail George
What is depression
Life in South Africa can result in us having good and bad feelings. Sometimes we feel happy and sometimes we feel sad. However, when these sad feelings carry on for longer periods and interfere with the person's ability to perform his responsibilities at home and at work, then that person could be suffering from a serious illness namely depression.
I have suffered from depression for the majority of my adult life. During this time, I have experienced much pain and suffering from the illness that affected all aspects of my life. There were many times that thoughts of suicide were constantly in my mind.
But I persevered and have lived to tell my story, a story of hope and happiness. Over the years I have learned to cope, by looking out for the signs of depression and getting immediate treatment for it.
The signs are important to all South Africans since we all confronted by stressors such as crime, violence, family abuse, rape, HIV/Aids, unemployment, retrenchment and the like.
I invite you to follow the signs of depression with me, the educator.
Slowing down
It is difficult to become aware that you are slowing down. I take action when I become less active at home and at work. I lost interest in the learners and what they were doing. This had to be a sign to family and co-workers that something was wrong with me.
Lack of interest and motivation
I lost complete interest in what was expected of me as an educator. There was no clarity in my thoughts to the extent that I could not see any good in what I had experienced in the past.
Extreme tiredness
This was one of the most difficult features of my depression to handle. I felt tired on waking in the morning and had no energy to see me through the day. If you are an active individual and you become slowed down by tiredness you need urgent medical attention.
Sleeping problem
As soon as my pattern of sleep is disrupted, I take immediate action. Waking up in the early hours of the morning and taking a long time to fall asleep means trouble of insomnia. See a doctor immediately.
Poor concentration and memory
This factor had a very painful effect on me as an educator. It was very difficult for me to concentrate in order to prepare my lessons. It was ever more difficult to present it to the class.
Disturbance with the appetite
Depression goes hand in hand with one eating too much or too little. With my depression, I lost my appetite to the extent that I stopped eating. The desire and need to eat was completely absent. This situation is very serious as it could lead to other physical ailments and even destroying yourself.
Suicidal thoughts
Frequent thoughts about death and dying and particularly suicidal thoughts need drastic action. When I was thinking about suicide, I contacted members of my support group immediately.
Gloom
My mood and daily vision, which had been bright, can become dark and dismal. Going to bed at night was a frightening experience as I hoped I would never wake up. Action need to be taken immediately.
Reduction in sex drive
It is a serious problem, which must be handled with insight, understanding and maturity.
Worthlessness
When I am very depressed, I am overcome with a feeling of hopelessness and worthlessness. The large classes, the undisciplined pupils, poor motivation and lack of concentration gave me a sense of hopelessness. I felt that there was no way out. I then knew I needed help.
Loss of self-esteem
When I start feeling no good and think that I am a failure, I realise that I am on the road of a bout of depression.
Throughout my years as a depression sufferer, I have been sensitive to the signs, which I have mentioned above.
From a medical point of view, a person can be considered depressed, if they have at least five of the signs mentioned above. Everyone must take swift action when they, a friend or a colleague is affected by depression. You can learn to cope with depression. There is hope.
It is too cold to swim but she takes his hand. It is beach weather but it is still too cold to swim. She knows she is being brave at this point; even her rage is poetic as she feels the world, her world and the information in it blackening around her. Everything is becoming more and more intense (she can feel it in a jarring physical sense in her cells), barbarian, savage as she clings to him, her life partner and most of all she also feels mindful of detaching herself in secret from him. She is waiting for him, never questioning or fussing. Waiting for him to join her where she is outstretched on her side, her side of the towel and she is smiling up at him.
'Here, let me dry your hair for you.'
In the car, he pulled her hair and before she could even blink back the tears, he slapped her hard in the face.
Curls never smelled as sweet like this before. It's the sun. The sun pressed against her cheek. Her body is brown and tingling all over from the swim and the wind and her tears. He's an invincible work-in-progress. In the interim she's left to burn, to explode. The lines are there of her passion, her experiments into family life (cohabitation), intelligence and her value to this the most modern of society's. Her survival she thinks up to this point has been extraordinary.
'Hold still. Hold still. There's sand in your hair.'
'Pull yourself together right now or else I'm leaving you here.' She licks her lips and tastes blood. Has it stained her clothes, she wonders? Blood is hard to get out.
Dianne in the kitchen, out the door, walking, in the afternoon quiet laying down in the bedroom with the curtains drawn, frying steak or chops, watching the hiss of chips in the pan for his lunch (instead he comes home with pizza, a weak smile on his face and he runs his hands up her arms, up and down her back until she feels light governing all her movements), watching the daylight until it is gone, listening to the forked tongues of laughter coming from the television. She feels all of it sliding through her as if she was a string on an instrument. It smells like rain so she gets up and stands in the draft, closing her eyes. The door is open. The security gate locked and bolted. Is it to keep her in or the madman out? She believes in him and whose fault is that. Who's to blame? Has she gone mad?
Is he finally going to kill her? This scene has not lost its touch and the only thing that is going to take the edge off of things is if she starts to scream.
The next day the phone rings. It's her sister, the one from Port Elizabeth, the younger one, and the outsider of the family. 'Is he ready to start a family yet?' is usually what the hot topic of discussion is that not why are you crying? What happened last night? Talk to me? Why do you let him do that to you?'
If she checks in the bathroom mirror, will he notice the turn of her head from the bed? She is drowning, Dianne is drowning but can he see?
The words coming out of her are, from the darkness of her tongue are broken links in a chain. There is no inner space, no room for forgetting the violence. When she is done with the out of town call, she plates two portions of breyani for herself, which the other sister, the eldest out of the four of them, the matriarch made for the entire family. When Dianne has had enough of feeling wretched, she sits on the couch and eats in front of the television before he comes home from work in the evening. He only comes home when it's dark out. God knows what he gets up to or with whom, she imagines to herself. She has exiled herself from the hive of shouting, the flying fists, when he has her pinned to the floor under his weight, when she has blacked out.
'Have you gone insane? I've had enough. I'm going to leave you.'
'Have you really had enough, Dianne?'
'It's all a fog.' She told the magistrate. She knew he didn't believe her but she said it again as if he had misinterpreted her the first time. 'It's all a fog.' The magistrate had seen this kind of case before. 'I can't remember. I don't know the exact date. I did not call anyone. No, I didn't pick up the phone to call the police or a trustworthy family member whom I could confide in.' She didn't add that she couldn't move because she was in so much pain and her jaw hurt and she thought he might have broken one of her fingers. She didn't add that he; her boyfriend had sent dishes with the leftovers of their half-eaten supper crashing to the floor. She remembered how dark his eyes turned at the table at the mention of his mother calling earlier that day when he was not at home.
'What did you say?'
'I said nothing. I just said that you would call her back as soon as you got home.'
For Dianne, she finds nothing to wound her imagination, that illusion of all illusions without flaws that delights a child and even more so, a woman, a female poet waiting in the wings. So when she says those words, 'I believe in you' or 'I love you', she says it in part with fear, as if some harm will come to her if she does not say those words with meaning and a giddy, mad dance of happiness, as if she is standing on the brink of a new world that beckons.) Her alienated family remains alienated, everything in her world that she can no longer cope with becomes more or less challenging to face. She begins to fear voyeurs, walking around with her life history inside their heads and then there's she, ever so willing to give it up at a moment's notice without any hesitation at all into her work.
'I didn't touch you that time. There's not a mark on you. It's just shock and panic rushing through you. That's why you're trembling. I didn't mean to scare you like that.'
Hours pass. 'What is wrong with me,' Dianne asked herself with the bedspread under her chin. It's afternoon and she is still in her robe. 'What has finally defeated me, all of that anger bottled up, fizzing inside of me? Was it the holocaust in childhood that exploded in my face like the freezing cold in winter, while I played in the dirt, played at 'being mother' or was it the veteran inside of me's damage, rage and brutality, the poet's inside-out abnormal sensitivity, the black dog of depression, that coveted prize of recovery that followed spells of mental illness that came with youth.' She is tired of being brave, her suffering in silence and inclement rage. There is no heady, formidable sky to reach out to her in her physical pain and offer her solace. She is not perfect.
They are not perfect people. He says, it was just an accident waiting to happen and that she is just a voice with no sensation of armour.
She is the firm catalyst and when he starts swinging wildly at her, he cuts her deep to the very heart of her until she feels she is nothing, not worthy of being spoken up for, just a heap that has bottomed out that once had the potential to be buoyant. Cry baby standing her ground against brutality, a fragile bird caught in the fray of domestic violence, hair unkempt and one emotional cripple tied in chains to another; she finds her own blood enthralling. He wipes the floor with mummified her. She is stained by darkness that flows out of his fighting spirit to the point where her dreams meet reality; she is just a passenger. She only comes to life in silence, when she realises what her situation is.
All she can do is shout out loud. If she quivers at the sound of his voice, he will leave her like that, watching her soul spill into the ether.
What does she need a social worker with a rapidly increasing in-tray of case studies for? It's not like they're considering marriage. These skirmishes are just skirmishes, intermittent but she can still blot them out. She drifts in and out of waves of real time, paralysed by periods of resting, imaginatively counting the seconds between the blows before finally falling asleep. She feels as if she belongs to a tribe of moon women. Everything about them delicate (suicidal) and if physical harm should come to them (if they walked into a door for instance) they would go to the moon hospital surrounded by caring nursing staff, head doctors who are experts in their field. He cares. He does. Why would he apologise, buy her expensive gifts?
She can't go out, not like this and she has told him this but he's not listening, doesn't give a damn or he's not paying attention. 'Use makeup. Hurry up. We're going to be late.'
There was still something inside her that wanted him to stay. She was frightened of leaving, what that kind of ultimatum would say to her sisters and brother. She would be set loose on the city as a single again. She was too old for that scene. Through all the uncertainties holding her back and the silent treatments she endured in front of the television, in the bedroom, from the bitterness choking her, that climbed into her, curled up inside of her, head spinning she ran water for a bath adding bath oil under the hot water tap. She watched the water turn a constellation of milky white. She was a kept woman, the proverbial housewife with spiritual and physical tasks demanding her attention with nothing to fill up her time but to look after him and his needs.
Being emotionally dead was a serious condition. She needed to replenish the energy she was at a loss to explain how it got away from her. 'I can break you.'
She knew that her dependency on him had to be seen as an addiction, 'Dianne's' addiction. She slid into the hot water, a rag doll, her features out of focus in the mirror, far away from her conscious being. She closed her eyes as if to brace herself from a fall. To reach the green fields, the other side of the mountain, you had to climb hills. All of life is drama and drama is a painful way of learning, Dianne and you are slowly becoming a master at that. Even when he wasn't there in the house with her, she could hear him breathing down her neck, stalking her as if she was prey, carrion, talking to her as if she blind. It was too late for her to learn how to look after herself. She had to be joined to another soul to feel strangely creative. That was part of her generation's Iifestyle.
'I can't be held responsible for your behaviour, Dianne. You're behaving like a child, talking like one, acting like one. Does that make you feel brave, standing up to me?'
Tea, a private affair for her, always helped to put everything away, to shut the face of her depression up as far as humanly possible. In a time capsule it had more perspective. She could let go of the song of the wind in her hair and him trailing markers of black lines wherever he went and beneath the highs of that surface laid alarm, still waters and the intertwined remains of a girl. She would leave the bag in a mug, pour boiling water over the teabag and leave it for a few minutes. For her 'going out, flying away' face she would stand in the bathroom curling her eyelashes making Hollywood-lashes, applying lipstick, rouge, scent and powder but for now she relaxed and opened the hot water tap again.
So she would continue to feel like a foreigner in their home (it was her home too, after all she was the one who kept the home fires burning), struggle against his fury even if it was futile. She packed away the empty bottles of wine where he would not find them and every evening she would compose herself before he came home. If she conceived, the child would be demanding but her splintered life would come full circle. The spiritual quest that had spread for most of her life in front of her would come to an end, normality would reign. But would that be enough? She remembered the day at the beach, waves crashing over her head, bluish sky, while inside she felt miserable, homeless while the commodity of the sun burned up, leaving her a luminous falling angel.