Global Tourism Plastics Initiative Takes On One of the Worst Polluters
The Global Tourism Plastics Initiative is ground-breaking and ambitious in its goals. It aims to reduce the amount of plastic pollution caused by the tourism sector. To achieve this vision, tourism companies and destinations will be required to make a set of concrete and actionable commitments by 2025, including to: 
Eliminate problematic or unnecessary plastic packaging and items by 2025;
Take action to move from single-use to reuse models or reusable alternatives by 2025;
Engage the value chain to move towards 100% of plastic packaging to be reusable, recyclable, or compostable;
Take action to increase the amount of recycled content across all plastic packaging and items used;
Commit to collaborate and invest to increase the recycling and composting rates for plastics;
Report publicly and annually on progress made towards these targets.
UNWTO Secretary-General Zurab Pololikashvili said: "The Global Tourism Plastics Initiative is a unique opportunity for tourism companies and destinations to step forward and lead the global effort addressing plastic pollution. Frontrunning tourism companies and destinations will set quantifiable targets as part of the Global Tourism Plastics Initiative and accelerate the transformation of the tourism sector towards more integrated solutions and circular business models."
The Initiative is a key activity of the Sustainable Tourism Programme of the One Planet Network and it acts as the interface for the tourism sector of the New Plastics Economy Global Commitment of the Ellen MacArthur Foundation. 
The New Plastics Economy Programme Manager Gerald Naber said: "The New Plastics Economy Global Commitment unites more than 450 businesses, governments and others behind a clear vision of a circular economy for plastics. We welcome the launch of the Global Tourism Plastics Initiative, led by UNEP and UNWTO, which unites the tourism sector behind this vision for a world in which plastic never becomes waste or pollution. It will be a challenging journey, but through concerted action, we can eliminate the plastics we don't need and innovate, so the plastics we do need can be safely and easily circulated – keeping them in the economy and out of the environment."
The Director of UN Environment's Economy Division Director, Ms. Ligia Noronha, added: "Plastic pollution is one of the major environmental challenges of our time, and tourism has an important role to play in contributing to the solution. Through the Global Tourism Plastics Initiative, tourism companies and destinations are supported so they can innovate, eliminate and circulate the way they use plastics."
International Tourism Arrivals Could Fall by 20-30% in 2020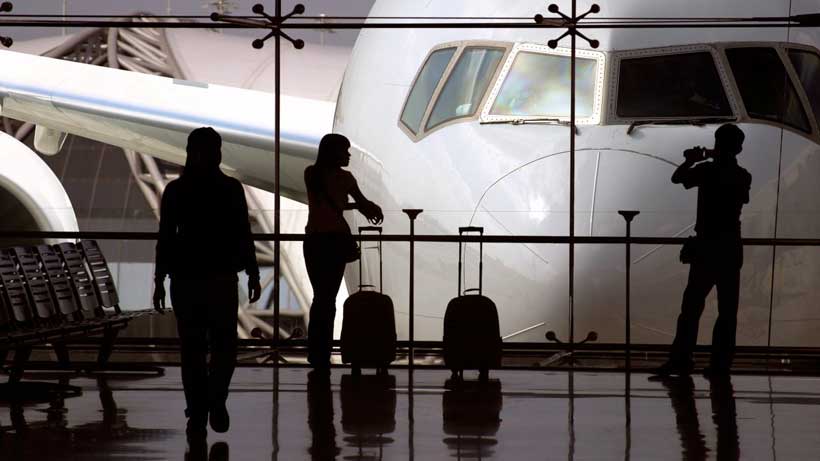 The World Tourism Organization (UNWTO) has released its updated assessment of the likely impact of the COVID-19 on international tourism. Taking into account the unparalleled introduction of travel restrictions across the world, the United Nations specialized agency for tourism expects that international tourist arrivals will be down by 20% to 30% in 2020 when compared with 2019 figures. However, UNWTO stresses that these numbers are based on the latest developments as the global community faces up to an unprecedented social and economic challenge and should be interpreted with caution in view of the extreme uncertain nature of the current crisis.
An expected fall of between 20-30% could translate into a decline in international tourism receipts (exports) of between US$300-450 billion, almost one third of the US$ 1.5 trillion generated in 2019. Taking into account past market trends, this would mean that between five and seven years' worth of growth will be lost to COVID-19. Putting this into context, UNWTO notes that in 2009, on the back of the global economic crisis, international tourist arrivals declined by 4%, while the SARS outbreak led to a decline of just 0.4% in 2003.
UNWTO Secretary-General Zurab Pololikashvili said: "Tourism is among the hardest hit of all economic sectors. However, tourism is also united in helping to address this immense health emergency – our first and utmost priority – while working together to mitigate the impact of the crisis, particularly on employment, and to support the wider recovery efforts through providing jobs and driving economic welfare worldwide."
Mitigating damage and planning for recovery
Mr. Pololikashvili added that, while it is too early to make a full assessment of the likely impact of COVID-19 on tourism, it is clear that millions of jobs within the sector are at risk of being lost. Around 80% of all tourism businesses are small-and-medium-sized enterprises (SMEs), and the sector has been leading the way in providing employment and other opportunities for women, youth and rural communities.
Alongside this new assessment, UNWTO underlines tourism's historic resilience and capacity to create jobs after crisis situations, while also emphasizing the importance of international cooperation and of ensuring the sector is made a central part of recovery efforts.
Since the start of the current crisis, UNWTO has been working closely with the wider United Nations system, including directly alongside the World Health Organization (WHO) to guide the sector, issuing key recommendations for both high-level leaders and individual tourists. To better consolidate and strengthen the response, the Organization has established the Global Tourism Crisis Committee
UNWTO Convenes Global Tourism Crisis Committee
The World Tourism Organization (UNWTO) hosted a high-level virtual meeting yesterday, bringing together key UN agencies, the chairs of its Executive Council and Regional Commissions, and private sector leaders. Tourism is the economic sector that has been hardest hit by COVID-19 and all participants accepted an invitation from the UNWTO Secretary-General to become part of a Global Tourism Crisis Committee, formed as UNWTO prepares to launch a global guide for recovery. The UNWTO-led Committee will hold regular virtual meetings, reflecting the need for coordinated and efficient action by the private and public sectors, governments, international financing institutions, and the United Nations.
Since the start of the pandemic, UNWTO has been working closely with the World Health Organization (WHO) to guide the tourism sector as it faces up to the COVID-19 challenge. This meeting, hosted in Madrid but conducted virtually for reasons of public health, further emphasized the call for international cooperation to underscore a united response based on the latest public health recommendations and reflecting the deep economic ripple effect and social cost of the pandemic.
Unprecedented
"This unprecedented public health emergency has already become an economic crisis which will come at a social cost", said UNWTO's Zurab Pololikashvili. The Secretary-General added that tourism "is the hardest hit sector and all our best estimates have been overtaken by the changing reality".
Without any certainty over how long this crisis will last or what the final economic and structural impact on tourism might be, all participants were united in their deep concern over the millions of jobs that are at risk of being lost. With small and medium-sized enterprises making up 80% of the sector worldwide, the wider social impact of the crisis will go far beyond tourism, making it a key concern for the international community.
Coordination is paramount
Tourism has proven in the past to be a reliable partner to lead recovery for societies and communities, but only if the economic policies of governments and the support packages of donor and financing agencies reflect how the sector touches on every part of society.
"The livelihoods of millions of people and their families are at stake, be it in urban centres or in remote communities where tourism is sometimes the main income generator and a vehicle for social inclusion, protecting heritage and kickstarting development", Mr Pololikashvili said.
This requires political recognition and cooperation across ministries, involving the public and private sectors and set against the backdrop of wider action plans by financial institutions and regional bodies.
All welcomed UNWTO's tagline to 'Stay home today so you can travel tomorrow', which is promoted on digital media through the hashtag #TravelTomorrow.
UNWTO recommendations for recovery
In the coming days, UNWTO will release a set of recommendations for recovery. The document will highlight the steps governments and other authorities need to take to mitigate the impact of COVID-19 on the tourism sector and to then accelerate recovery.
Yesterday's meeting will be factored into UNWTO's recommendations. These will be complemented by a dynamic component aimed at engaging with innovators across the world through an innovation challenge centred on tourism's response. Launched with the support of WHO, this challenge will identify new ideas that can be implemented to help tourism return to sustainable growth.
Participants in Thursday's coordination meeting agreed that this is "a shared challenge that can only be tackled by working together, with recovery dependent on a joint effort on a scale never seen before".
Global Tourism Crisis Committee
The participants accepted UNWTO's invitation to be part a global coordination committee which will hold regular virtual meetings to evaluate and advance recommendations as the situation evolves.
The UN's key tourism related agencies will all be participating, along with WHO and the main representatives of the airline and maritime transportation sectors, as well as the private sector.
UNWTO members are a critical part of this committee, represented through the regional chairs and the chair of the Executive Council.
From within the United Nations, the virtual meeting was attended by WHO Director of Health and Multilateral Partnerships Gaudenz Silberschmidt (sitting in for Director-General Dr. Tedros Adhanom Ghebreyesus), the Secretary-General of ICAO (International Civil Aviation Organization), Dr. Fang Liu, and the Secretary-General of the IMO (International Maritime Organization), Mr. Kitack Lim
UNWTO Members were represented by the Chair of UNWTO Executive Council Najib Balala, Cabinet Secretary for Tourism and Wildlife, Kenya, and by the Chairs of UNWTO's Regional Commissions: for Africa, Mr. Ronald K. Chitotela, Minister of Tourism, Zambia; for the Americas, Edmund Bartlett, Minister of Tourism, Jamaica; for Asia and the Pacific, Mohd Daud, Undersecretary of Tourism Policy and International Affairs, Malaysia; for Europe, Harry Theoharis, Minister of Tourism, Greece; and for the Middle East, Mohammed Khamis Al Muhairi, Undersecretary for Tourism, UAE. Special interventions were made by Reyes Maroto, Minister of Tourism, Spain, and by Ahmed bin Aqil Alkhateeb, Minister of Tourism of Saudi Arabia.
Representing the private sector were the Chair of the Board of UNWTO Affiliate Members and also Director of IFEMA Ana Larrañaga; Alexandre de Juniac, Director-General of the International Air Transport Association, (IATA); Adam Goldstein, Global Chair, Cruise Lines International Association (CLIA); Agnela Gittens, Director General of the Airports Council International (ACI), and Jeff Pool from the World Travel & Tourism Council (WTTC).
COVID-19: UNWTO Calls on Tourism to be Part of Recovery Plans
In an update on the sector's response to the coronavirus COVID-19 outbreak, the World Tourism Organization (UNWTO) offers a first assessment pointing to a decrease in international arrivals and receipts in 2020. Public health measures need to be implemented in ways that minimize any unnecessary disruption to travel and trade. Since the start of the outbreak, UNWTO has been working closely with the World Health Organization (WHO) to ensure this is the case.
UNWTO has revised its 2020 prospects for international tourist arrivals to a negative growth of 1% to 3%, translating into an estimated loss of US$ 30 to 50 billion in international tourism receipts. Prior to the COVID-19 outbreak, UNWTO predicted a positive growth of 3% to 4% for this year.
This first assessment expects that Asia and the Pacific will be the worst affected region, with an anticipated fall in arrivals of 9% to 12%. Estimates for other world regions are currently premature in view of the rapidly evolving situation. UNWTO underscores that any estimate must be treated with caution and is likely to be updated.
Preparing for recovery
UNWTO calls for financial and political support for recovery measures aimed at tourism, and to include support for the sector in the wider recovery plans and actions of affected economies.
The impact of the COVID-19 outbreak will be felt across the whole tourism value chain. UNWTO Secretary-General Zurab Pololikashvili furthermore stresses that "small and medium sized enterprises make up around 80% of the tourism sector and are particularly exposed with millions of livelihoods across the world, including within vulnerable communities, relying on tourism".
Political and financial commitments are key to ensure that tourism can lead wider economic and social recovery, as proven in past disruptions on the back of the highly resilient nature of the sector and its ability to bounce back strongly.
In recent decades, tourism has come of age, and is now firmly established as an important contributor to sustainable development, economic growth, employment and international understanding. As the UN agency responsible for tourism and sustainable development, UNWTO stands ready to provide guidance and support for recovery measures of its members, the private and public tourism sector, including organizers of tourism events and fairs.