Digital technologies: Democracy under threat according to Kofi Annan Commission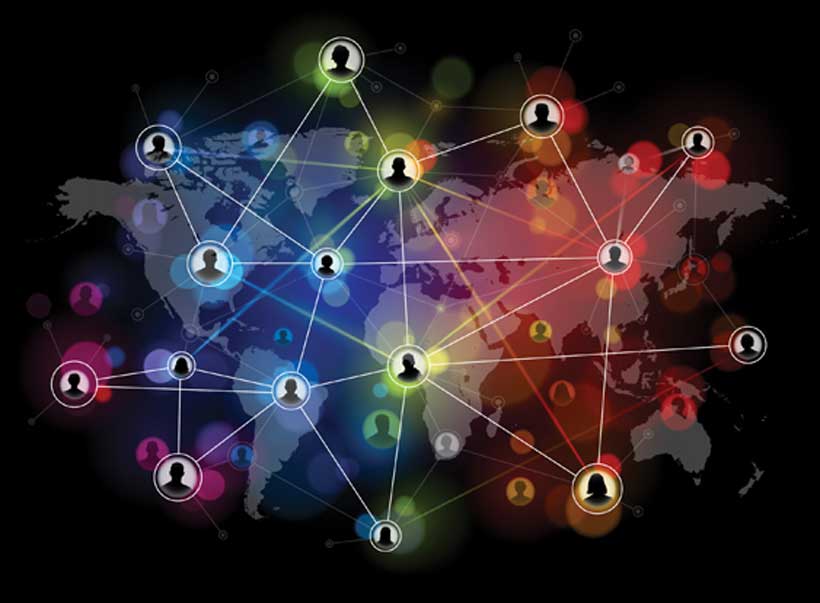 Annan Commission calls for urgent action by governments, business and civil society to protect democracy from digital threats. The final report of the Commission sets out actionable recommendations in five major areas: polarization, hate speech, disinformation, political advertising and foreign interference.
Among the key findings of the report:
Current debate on the impact of digital platforms is dominated by claims based on inconclusive evidence and competing or incomplete data;
The rise of the transnational business of election influencing poses risks to democracy if it is not regulated;
Democracies in the Global South are the most vulnerable to digital threats; and
Countries with pre-existing polarization, a history of violence, and highly partisan media are particularly vulnerable to the weaponization of social media.
The use of digital technologies during elections have become a source of concern after they have been weaponized during key events such as recent protests in Hong Kong, the 2019 EU Parliamentary elections, and the past US Presidential campaign.
This report comes at an inflection point where if action is not taken, electoral integrity will be at risk in key elections around the world this year.
It is the culmination of the Commission's work over the last year, which included extensive consultations in every continent. Laura Chinchilla, Chair of the Kofi Annan Commission on Elections and Democracy in the Digital Age, explained:
"Much of global attention has been on digital threats and foreign manipulation of elections afflicting Western countries. For the first time, we take a particular look at the Global South, where new democracies or those in transition are particularly vulnerable to digital threats but where promising democratic developments are also taking place."
Based on these, and other key findings, the Commission recommends measures to strengthen norms and build capacity, with specific actions by public authorities and internet platforms, including:
Governments should establish an international convention regulating cross-border engagement to distinguish legitimate electoral assistance from illicit or unlawful interventions.
Countries must adapt their political advertising regulations to the online environment. In particular, the definition of political advertising should be a matter of law, defined by governments, and not left up to digital platforms.
Industry, governments and civil society actors concerned about the integrity of elections should create a global code of conduct defining the role of political consultancies and vendors of election equipment.
The Commission calls on governments to compel digital platforms to release their data to independent researchers. Without this critical information, a comprehensive assessment of the impact of technology on democracy cannot be completed and will continue to pose threats to the democratic process.
Social media platforms should create a coalition to address digital threats to democracy, as they have done collaboratively to address terrorism or child exploitation.
Alan Doss, President of the Kofi Annan Foundation added:
"Mr Annan cared deeply about democracy and established this Commission to ensure that the power of digital technologies could be harnessed to empower and engage citizens. The Commission was his last major policy initiative and is a fitting testament to his legacy as a defender of the right of people to have a say in how they are governed, and by whom."
Global economic recovery continues but remains uneven
The global economy is growing far more strongly than anticipated a year ago but the recovery remains uneven, exposing both advanced and emerging markets to a range of risks, according to the OECD's latest Interim Economic Outlook.
The OECD says extraordinary support from governments and central banks helped avoid the worst once the COVID-19 pandemic hit. With the vaccine roll-out continuing and a gradual resumption of economic activity underway, the OECD projects strong global growth of 5.7% this year and 4.5% in 2022, little changed from its May 2021 Outlook of 5.8% and 4.4% respectively.
Countries are emerging from the crisis with different challenges, often reflecting their pre-COVID 19 strengths and weaknesses, and their policy approaches during the pandemic. Even in the countries where output or employment have recovered to their pre-pandemic levels, the recovery is incomplete, with jobs and incomes still short of the levels expected before the pandemic.
Large differences in vaccination rates between countries are adding to the unevenness of the recovery. Renewed outbreaks of the virus are forcing some countries to restrict activities, resulting in bottlenecks and adding to supply shortages.
There is a marked variation in the outlook for inflation, which has risen sharply in the US and some emerging market economies but remains relatively low in many other advanced economies, particularly in the euro area.
A rapid increase in demand as economies reopen has pushed up prices in key commodities such as oil and metals as well as food, which has a stronger effect on inflation in emerging markets. The disruption to supply chains caused by the pandemic has added to cost pressures. At the same time, shipping costs have increased sharply.
But the Interim Outlook says that these inflationary pressures should eventually fade. Consumer price inflation in the G20 countries is projected to peak towards the end of 2021 and slow throughout 2022. Wage growth remains broadly moderate and medium-term inflation expectations remain contained.
The report warns that to keep the recovery on track stronger international efforts are needed to provide low-income countries with the resources to vaccinate their populations, both for their own and global benefits.
Macroeconomic policy support is still needed as long as the outlook is uncertain and employment has not yet recovered fully, but clear guidance is called upon from policymakers to minimise risks looking forward. Central banks should communicate clearly about the likely sequencing of moves towards eventual policy normalisation and the extent to which any overshooting of inflation targets will be tolerated. The report says fiscal policies should remain flexible and avoid a premature withdrawal of support, operating within credible and transparent medium-term fiscal frameworks that provide space for stronger public infrastructure investment.
Presenting the Interim Economic Outlook alongside Chief Economist Laurence Boone, OECD Secretary-General Mathias Cormann said: "The world is experiencing a strong recovery thanks to decisive action taken by governments and central banks at the height of the crisis. But as we have seen with vaccine distribution, progress is uneven. Ensuring the recovery is sustained and widespread requires action on a number of fronts – from effective vaccination programmes across all countries to concerted public investment strategies to build for the future."
Ms Boone said: "Policies have been efficient in buffering the shock and ensuring a strong recovery; planning for more efficient public finances, shifted towards investment in physical and human capital is necessary and will help monetary policy to normalise smoothly once the recovery is firmly established."
Financing Options Key to Africa's Transition to Sustainable Energy
A new whitepaper outlining the key considerations in setting the course for Africa's energy future was released today at the 2021 Sustainable Development Impact Summit. The report, "Financing the Future of Energy," outlines Africa's electricity landscape and financing options in context with the global drive to reduce carbon emissions.
Africa's power sector will play a central role in the transition from fossil fuel-driven power generation to a renewable-strong energy mix. According to the whitepaper written in collaboration with Deloitte, the migration to a multi-stakeholder-oriented net-zero power grid is being driven by "the 3Ds:"
Decarbonization: moving from fossil fuel sources to renewables
Decentralization: Shifting from centrally managed generation, transmission, and distribution to decentralized systems
Digitalization: Leveraging digital technology to advance the transition
The report contends that new coalitions and investments with developed nations and NGOs including the World Economic Forum must coordinate and enable countries to leapfrog existing technologies and infrastructure.
"The need for digitally smarter utility platforms and sustainable development programs will guide global leaders in helping to shape equitable and inclusive recovery programs," said Chido Munyati, Head of Africa at the World Economic Forum. "The entire continent remains vulnerable, but this whitepaper offers a view on what are viable financing options that exist today for clean energy sustainability and equitable recovery for all of Africa.
Funding will be the biggest hurdle to ensuring Africa's sustainable transition to Renewables at scale; there are many financing solutions available," said Mario Fernandes, Director, Africa Power Utilities and Renewables, Deloitte. "Africa's winners will be the ones that are able to leverage what exists while creating an enabling environment for the private sector through a Renewables Energy Investment facility."
Case studies in China and India showed that financing solutions for a clean energy transition often involve long cycles. Economic booms in these countries resulted in a significant shift in carbon emissions. Since similar economic booms are expected across Africa, the report highlights how crucial it is to anchor growth in technologies that can enable lower emissions.
While Africa's contribution to greenhouse gas emissions from fossil fuel significantly lags behind those of other continents, it still carries a huge potential to accelerate the transition to a net-zero future. Currently, half of the continent lives without adequate access to electricity. As energy demands increase, the energy gap could be bridged through clean energy alternatives, if the financing solutions are employed now.
Action on Trade is Necessary for Businesses to Unlock Net Zero Targets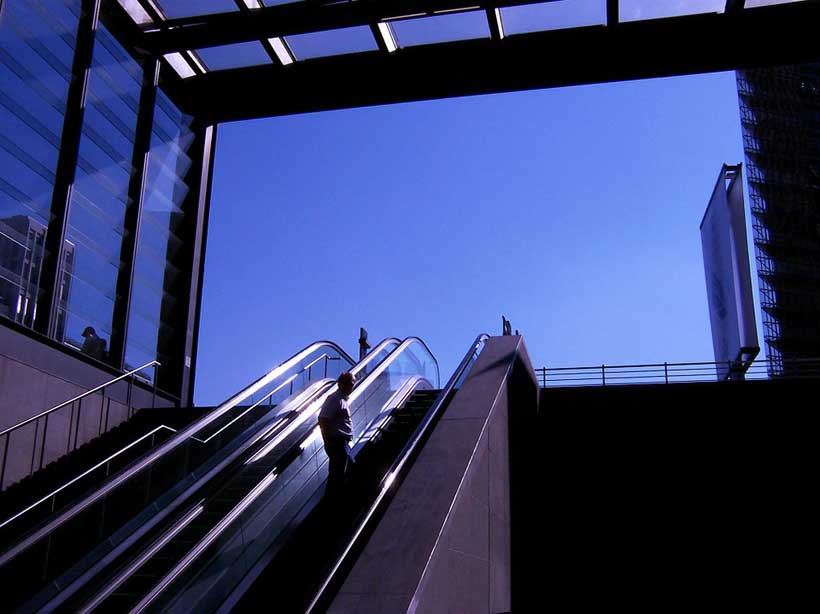 For businesses to reach their emission targets, the global trading system needs to adapt, and businesses are calling for the change.
These are the main findings of the Delivering a Climate Trade Agenda: Industry Insights Report released today by the World Economic Forum, in collaboration with Clifford Chance.
The six-month study is based on research and interviews with global companies, across sectors including transport, energy, manufacturing, and consumer goods. The objective of the research process was to identify necessary changes to the current global trade system and how to better incentivize and accelerate decarbonization. The resulting study outlines eight key actions that, if taken by governments and businesses, could make global trade a better enabler of climate action.
Sean Doherty, Head of International Trade and Investment said: "Traditionally, trade and climate policy-making has happened in separate silos. The urgency of the climate crisis calls for us to break down these silos through public-private cooperation in order to accelerate emissions reductions while achieving prosperity for all. The good news for policy makers is businesses are ready and willing to support this change."
Jessica Gladstone, Partner at Clifford Chance said: "International trade will play a key role in achieving a just transition to a low-carbon sustainable global economy. Businesses stand ready to lead in this transition, but governments can support by ensuring the right legislative and regulatory structures are in place. Our report explores global and domestic policy actions that can create climate-friendly trade that is fair, transparent, and has technology and innovation at its core."
Interviews revealed the following ways for trade to support businesses to decarbonize and grow sustainably:
Tariff reductions on key goods
Addressing non-tariff distortions in parallel
Phasing out fossil fuel subsidies
Building coherence around carbon-based trade policies
Supporting trade in digital and climate-related services
Encouraging climate-smart agriculture
Aligning trade agreements with climate commitments
Facilitating green investment
The chart below provides examples of how the global trading system can through continued dialogue between governments and the private sector put trade to the service of climate action.
The report includes a jointly-authored foreword by the World Trade Organization (WTO) Director General Ngozi Okonjo-Iweala and the United Nations Framework Convention on Climate Change (UNFCCC) Executive Secretary welcoming the insights from business. Major intergovernmental meetings will be held under both organisations in the last quarter of this year.
Business can take steps to encourage alignment of trade rules with climate action. The Forum is today launching a two-year work programme – titled Climate Trade Zero – to support public and private exchange on these issues as part of building a more sustainable trading system.
Many companies also recognized that the transition is taking place at different speeds and levels of intensity across countries and sectors. Interviewees highlighted the importance of providing support and incentives to developing countries, and to supply chain partners in developing countries, to undertake the investments necessary to reduce their emissions.