Digital technologies: Democracy under threat according to Kofi Annan Commission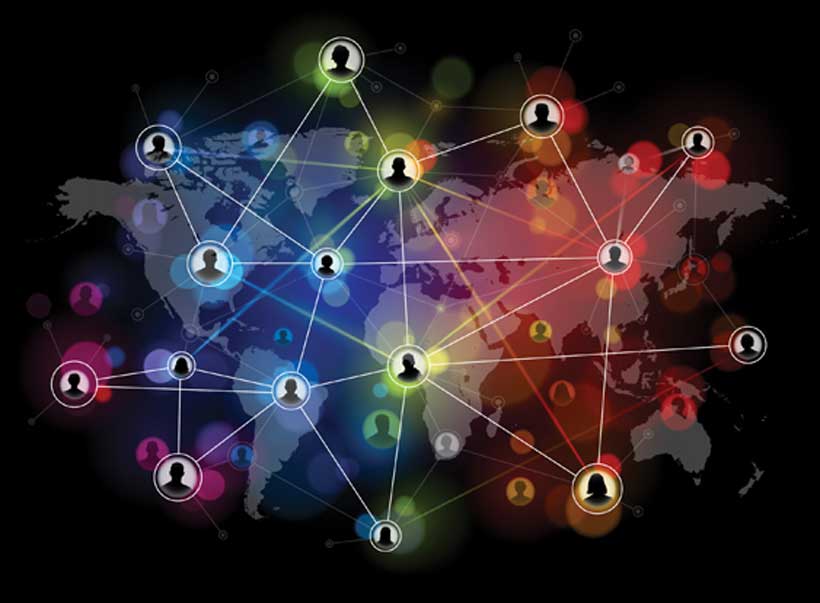 Annan Commission calls for urgent action by governments, business and civil society to protect democracy from digital threats. The final report of the Commission sets out actionable recommendations in five major areas: polarization, hate speech, disinformation, political advertising and foreign interference.
Among the key findings of the report:
Current debate on the impact of digital platforms is dominated by claims based on inconclusive evidence and competing or incomplete data;
The rise of the transnational business of election influencing poses risks to democracy if it is not regulated;
Democracies in the Global South are the most vulnerable to digital threats; and
Countries with pre-existing polarization, a history of violence, and highly partisan media are particularly vulnerable to the weaponization of social media.
The use of digital technologies during elections have become a source of concern after they have been weaponized during key events such as recent protests in Hong Kong, the 2019 EU Parliamentary elections, and the past US Presidential campaign.
This report comes at an inflection point where if action is not taken, electoral integrity will be at risk in key elections around the world this year.
It is the culmination of the Commission's work over the last year, which included extensive consultations in every continent. Laura Chinchilla, Chair of the Kofi Annan Commission on Elections and Democracy in the Digital Age, explained:
"Much of global attention has been on digital threats and foreign manipulation of elections afflicting Western countries. For the first time, we take a particular look at the Global South, where new democracies or those in transition are particularly vulnerable to digital threats but where promising democratic developments are also taking place."
Based on these, and other key findings, the Commission recommends measures to strengthen norms and build capacity, with specific actions by public authorities and internet platforms, including:
Governments should establish an international convention regulating cross-border engagement to distinguish legitimate electoral assistance from illicit or unlawful interventions.
Countries must adapt their political advertising regulations to the online environment. In particular, the definition of political advertising should be a matter of law, defined by governments, and not left up to digital platforms.
Industry, governments and civil society actors concerned about the integrity of elections should create a global code of conduct defining the role of political consultancies and vendors of election equipment.
The Commission calls on governments to compel digital platforms to release their data to independent researchers. Without this critical information, a comprehensive assessment of the impact of technology on democracy cannot be completed and will continue to pose threats to the democratic process.
Social media platforms should create a coalition to address digital threats to democracy, as they have done collaboratively to address terrorism or child exploitation.
Alan Doss, President of the Kofi Annan Foundation added:
"Mr Annan cared deeply about democracy and established this Commission to ensure that the power of digital technologies could be harnessed to empower and engage citizens. The Commission was his last major policy initiative and is a fitting testament to his legacy as a defender of the right of people to have a say in how they are governed, and by whom."
New systemic approach needed to tackle global challenges
The impacts of the coronavirus on people's health and daily life, stock markets, and businesses illustrate the increasingly interconnected nature of the challenges facing governments around the world. Putting systemic thinking at the centre of policy making will be essential to address these issues in an era of rapid and disruptive change, according to a new joint report by the OECD and the International Institute for Applied Systems Analysis (IIASA).
Systemic thinking for policymaking: The potential of systems analysis for addressing global policy challenges in the 21st century aims to highlight to policymakers how systems research can be used to understand the complex issues facing society, anticipate the consequences of our decisions, and build resilience. The authors argue that, to tackle planetary emergencies linked to the environment, the economy, and sociopolitical systems, policymakers need to understand their systemic properties, including tipping points, interconnectedness, and resilience.
"The systems approach can promote cross-sectoral, multidisciplinary collaboration in the process of policy formulation by taking proper account of the crucial linkages between issues generally treated separately within different specialisations and scientific and institutional "silos"", said Gabriela Ramos, Chief of Staff. "The approach provides a methodology to achieve a better understanding of the non-linear behaviour of complex systems and improve the assessment of the consequences of policy interventions. The ultimate objective is to improve the capacity of policies to deliver better outcomes for people."
"Unless we adopt a systems approach, unless we employ systems thinking, we will fail to understand the world we are living in. This is a world made up of complex systems, systems of systems interacting with each other, and changing each other by that interaction and the links between them. If we are to tackle these issues, governments must change the ways in which they make and implement policies. An acceptance of complexity shifts governments from a top-down siloed culture to an enabling culture where evidence, experimentation, and modeling help to inform and develop stakeholder engagement and buy-in," concludes IIASA Director General Albert van Jaarsveld.
"The report shows the considerable potential of mainstreaming systemic thinking into policymaking, including within the OECD itself. As part of an agreed work program between the two organizations, the aim is to establish specific bilateral projects in the different areas of policymaking," explains Acting Chief Operations Officer of IIASA, Jan Marco Müller.
The report highlights the application of systems thinking beyond the fields of analysis, modeling, and the formulation of policy, and that systems thinking has immediate application in developing human capital through education, training, and team building. Perspectives are drawn from a range of disciplines and methodologies including economics, social science, and policymaking, but also from the physical and biological sciences and engineering. The authors show how cross-sectoral, multidisciplinary collaboration can take account of the crucial linkages between issues generally treated within different specializations, and scientific and institutional silos.
Closer trade cooperation in combination with robust land use strategies could, for instance, increase the resilience of global food markets to the impacts of climate change, while an integrated approach to the management of water, energy, and land would provide experts and policymakers with a better understanding of the benefits and challenges of sustainably meeting future demand for resources. Another example cited in the report is the link between education and demographic change, where the authors highlight how lifelong education strategies, starting from early childhood, can promote productive working lives and healthy ageing.
Uganda Can Create Higher Labor Productivity Jobs by Improving Trade and Business Environment
Uganda's economy needs to gradually create more jobs for its fast-growing and youth population. To accelerate economic growth and drive transformation, these jobs will need to bring higher labor productivity, says a new World Bank report launched today.
The report, "Uganda: Jobs Strategy for Inclusive Growth," identifies ten challenges to achieving this, including slowing trends in economic growth. Labor force growth is quickening, urbanization is sluggish, as is the transition from non-wage to wage employment, notes the report.
With a median age of just 15.9, Uganda is the world's second youngest country, whereas around 700,000 young people reach working age every year. This number will rise to an average of a million in the decade from 2030-2040, potentially exacerbating the mismatch between labor demand and supply. While Uganda's youth are renowned for being highly enterprising, there is not enough demand for all of them to be producing for the domestic market. Fewer than 4 percent of the self-employed are employers (job creators), 52 percent are working for themselves, and 43 percent work as unpaid family workers.
Nearly two thirds of Ugandans remain employed in agriculture, and almost three quarters of young Ugandans enter the workforce on their family farm, according to data from the 2016/17 Uganda National Household Survey. Global experience published in a report by the World Bank Jobs Group titled, "Pathways to Better Jobs in IDA Countries," suggests waged employment allows economies to grow faster; reduces poverty faster; and brings more reliable earnings and hours. Moreover, as people switch from agriculture they move to urban areas and shift from being self-employed to working for a wage.
The strategy recommends improving trade by investing in initiatives that enable businesses to compete favourably, grow and thrive; attract more foreign direct investment; implement policies that facilitate regional trade; promote urban development through investing in secondary cities; and incentivize commercial agriculture by encouraging collaboration across income-elastic value chains. The strategy also calls on government to realign youth employment programs to prepare graduates for semi-skilled work.
Agribusiness is particularly promising. Demand for food is rising, and as urbanization continues, and incomes rise, the demand for higher value produce; like meats, dairy produce, fresh vegetables, fresh fruits and juices will expand fast.
"Agribusiness and agro-processing can create many productive jobs in the food system, from transport, storage, and warehousing, to retail and restaurants. Blessed with good weather and soil, Uganda can be a food basket for Africa while closing the employment gap," said Tony Thompson, World Bank Country Manager for Uganda.
First Road Safety Profile Report to Help Save Lives on the Road
The World Bank's Global Road Safety Facility (GRSF) presented the Guide for Road Safety Opportunities and Challenges: Low- and Middle-income Country Profiles during the 3rd Global High-Level Conference on Road Safety in Stockholm. The guide gives a precise assessment on the magnitude and complexity of road safety challenges faced by low-and middle-income countries (LMICs) and helps policy makers understand the road safety framework in context of their own country systems and performance. The guide also helps countries to build and appreciate the business case for vital road safety investment.
LMICs are facing a major challenge in road safety. Each year, 1.35 million people are killed on the worlds' roads, and a further 50 million are injured, with the vast majority of these (over 90 percent) occurring in LMICs.
One major barrier to improving this situation is a lack of understanding of the problem due to deficient information. Many vital metrics of road safety performance are not measured effectively in most LMICs, including the actual number of road crash fatalities and serious injuries. Measures of progress such as safety rating of roads, age and safety of vehicles, and safety behaviors such as helmet or seatbelt use are also commonly not known. This limits every aspect of road safety management and delivery, including resource allocation, advocacy, intervention selection, and prioritization of resources.
Information is required to guide progress across all pillars of road safety—management, roads, speed, vehicles, road users, and post-crash care— in order to understand deficiencies and opportunities, set ambitious targets for improvement, monitor progress and develop advocacy and commitment for interventions that work.
The Road Safety Country Profiles present information on all these pillars along with information on the current status for each country and region along with extensive information on key risk factors, issues and opportunities. This report provides a baseline for monitoring progress on vital metrics for road safety. It will be updated to measure progress on evidence-based road safety measures during the current decade.
The report also guides action: Clear advice and references regarding robust policies and other interventions are provided to countries facing specific challenges, allowing them to take direct action on priority issues and opportunities.
"The road safety agenda is critical for development, from building and maintaining human capital, to ensuring long-term growth and poverty reduction prospects. This groundbreaking report responds to the urgent need to collect and document road safety performance data—an important step toward a clear understanding of the problem," said Makhtar Diop, Vice President for Infrastructure, World Bank. "As the road safety challenge moves into a new decade, this report will help build on achievements at the local, regional and national levels, and strengthen the foundation for a new phase of action."
The guide was developed by GRSF together with the World Bank, with funding support from UK Aid and the World Bank. GRSF has been a leading global actor for the global road safety agenda and plays a vital role in providing guidance, leadership, and funding to LMICs, international partner organizations, academia, and NGOs via a wide range of research studies, guidance documents and technical support.
The GRSF gratefully acknowledges the many sources employed to calculate various measure. In particular, we thank to the World Health Organization (WHO); the Institute for Health Metrics and Evaluation (IHME); the International Road Assessment Programme (iRAP); and the United Nations Environment Programme (UNEP) for the significant use we have made of their data.