Digital technologies: Democracy under threat according to Kofi Annan Commission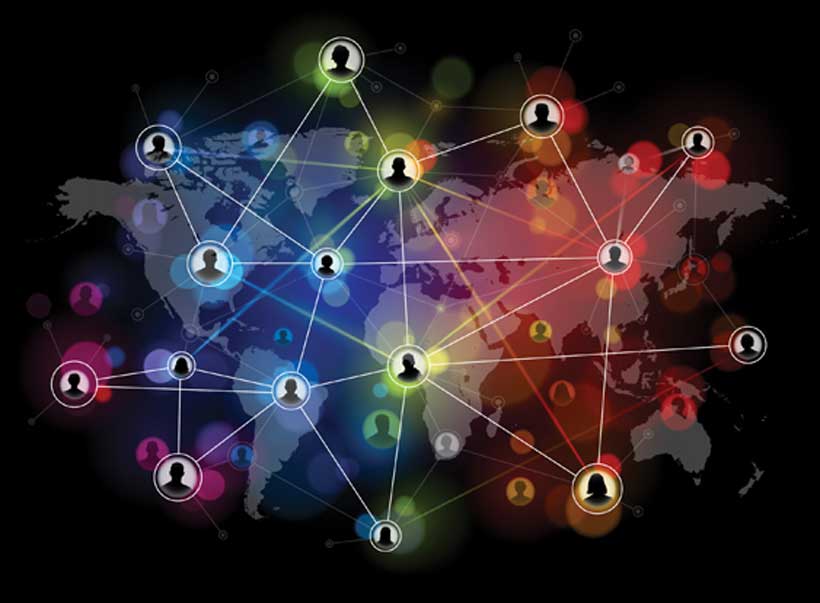 Annan Commission calls for urgent action by governments, business and civil society to protect democracy from digital threats. The final report of the Commission sets out actionable recommendations in five major areas: polarization, hate speech, disinformation, political advertising and foreign interference.
Among the key findings of the report:
Current debate on the impact of digital platforms is dominated by claims based on inconclusive evidence and competing or incomplete data;
The rise of the transnational business of election influencing poses risks to democracy if it is not regulated;
Democracies in the Global South are the most vulnerable to digital threats; and
Countries with pre-existing polarization, a history of violence, and highly partisan media are particularly vulnerable to the weaponization of social media.
The use of digital technologies during elections have become a source of concern after they have been weaponized during key events such as recent protests in Hong Kong, the 2019 EU Parliamentary elections, and the past US Presidential campaign.
This report comes at an inflection point where if action is not taken, electoral integrity will be at risk in key elections around the world this year.
It is the culmination of the Commission's work over the last year, which included extensive consultations in every continent. Laura Chinchilla, Chair of the Kofi Annan Commission on Elections and Democracy in the Digital Age, explained:
"Much of global attention has been on digital threats and foreign manipulation of elections afflicting Western countries. For the first time, we take a particular look at the Global South, where new democracies or those in transition are particularly vulnerable to digital threats but where promising democratic developments are also taking place."
Based on these, and other key findings, the Commission recommends measures to strengthen norms and build capacity, with specific actions by public authorities and internet platforms, including:
Governments should establish an international convention regulating cross-border engagement to distinguish legitimate electoral assistance from illicit or unlawful interventions.
Countries must adapt their political advertising regulations to the online environment. In particular, the definition of political advertising should be a matter of law, defined by governments, and not left up to digital platforms.
Industry, governments and civil society actors concerned about the integrity of elections should create a global code of conduct defining the role of political consultancies and vendors of election equipment.
The Commission calls on governments to compel digital platforms to release their data to independent researchers. Without this critical information, a comprehensive assessment of the impact of technology on democracy cannot be completed and will continue to pose threats to the democratic process.
Social media platforms should create a coalition to address digital threats to democracy, as they have done collaboratively to address terrorism or child exploitation.
Alan Doss, President of the Kofi Annan Foundation added:
"Mr Annan cared deeply about democracy and established this Commission to ensure that the power of digital technologies could be harnessed to empower and engage citizens. The Commission was his last major policy initiative and is a fitting testament to his legacy as a defender of the right of people to have a say in how they are governed, and by whom."
Investing in Quality Early Childhood Education is Key to Tackling Learning Poverty
COVID-19 has hit the youngest children's learning the hardest, especially in low-income countries, accentuating the need for actionable and evidence-based strategies to deliver quality early childhood education (ECE) at scale. Released today, the World Bank's new volume Quality Early Learning: Nurturing Children's Potential reviews the science of early learning and offers practical advice on key elements and principles to deliver quality ECE.
The volume brings together a group of leading, multi-disciplinary experts in the field of early learning to distill the evidence on cost-effective practices to support children's early learning in low- and middle-income countries. The report emphasizes that young children have enormous capacity to learn during their early years – a capacity that must be nurtured and harnessed in a deliberate manner. High quality ECE can help children develop the cognitive and socioemotional skills, executive function, and motivation that will help them succeed both in school and beyond. Investments in ECE establish the foundation to build the human capital needed for individual well-being and more equitable and prosperous societies.
"Many countries have a unique window of opportunity now to put in place the policies and system to deliver quality and equitable ECE progressively as access to ECE grows," underscored Jaime Saavedra, World Bank Global Director for Education. "Getting this right early – both in the early years of children's lives and in the early stages of setting up an ECE system – is easier and more efficient than remedying gaps in foundational learning and fixing systems of delivery later."
Low access and poor-quality ECE contribute to the global learning crisis. An estimated 53 percent of children in low- and middle-income countries are "learning poor," meaning they are unable to read and understand a short text by age 10. The COVID-19 pandemic has only exacerbated the learning crisis, with learning poverty predicted to rise above 70 percent. As countries seek to build back better from the pandemic, even as they face tight resource constraints, investments in quality ECE should be part of an integral part of national plans to recover and accelerate learning.
The report stresses three key points:
Expansion of access to ECE must be balanced with efforts to ensure and improve quality. To ensure that investments in ECE lead to improved learning, the scale of ECE expansion should not exceed the speed at which a minimum level of quality can be ensured.
Investments that lead to more learning for children should be prioritized first. Key investments to boost quality in the classroom – including improving the capacity of the existing stock of the ECE workforce, adopting age-appropriate pedagogy, and ensuring safe and stimulating learning spaces – need not be very expensive or complex to be effective.
Systems that deliver quality early learning at scale are built intentionally and progressively over time through careful planning and multiple investments, including in the home environment and in other factors that influence early learning outside of school, especially for the most disadvantaged children.
Saavedra concluded, "The task is urgent. If we hope to produce capable and confident learners ready to face the challenges ahead, we must nurture every child's capacity with investments in quality early childhood education for all. Too many three-, four-, and five-year-olds are already there. Waiting."
MENA Labor Markets Need Level Playing Field
Ensuring the private sector can gain access to markets and compete equally with government-run businesses is vital for countries across the Middle East and North Africa (MENA) to create jobs in a region with the highest youth unemployment in the world, according to a new World Bank report.
The report, titled "Jobs Undone: Reshaping the Role of Governments Toward Markets and Workers in the Middle East and North Africa," offers policy recommendations for how MENA governments can overcome continuing labor market stagnation that undermines economic development and social progress a decade after the Arab Spring uprising.
Crippling joblessness, especially among MENA youth and women, requires a more prominent and vibrant private sector as well as regulatory reforms for the labor and product markets, says the flagship report.
"This report argues that governments must reshape their relationships toward the private sector, toward workers, and, equally important, toward women," said Ferid Belhaj, World Bank Vice President for the Middle East and North Africa. "Instead of being active in economic sectors, the state must enable a well-regulated competitive private sector. Instead of controlling worker transitions through an outdated labor code, the state must re-think its social protection and labor market programs. And instead of guarding the legacy of some historical and social norms, the state in the MENA region must be the faithful guardian of gender equity."
Employment in MENA countries grew one percent per year on average within private sector firms, which is much lower than the five percent average among middle-income peers. Female labor force participation of 20% is the lowest in the world, along with the high youth unemployment rate estimated at 26%.
Using two rounds of World Bank Enterprise Surveys (WBES) available for the first time for the MENA region, the report offers a new perspective on the challenges facing private sector development that is crucial for job creation.
In particular, the report shows how the number and quality of jobs in the economy depend on contestable markets – those in which there is ease of entry and exit of firms, and where the pressure of potential competition always exists. It presents new evidence on product market regulations — which cover policies promoting or inhibiting market contestability — in Egypt, Jordan, Kuwait, Morocco, Saudi Arabia, Tunisia, the United Arab Emirates, and West Bank/Gaza that for the first time enables comparisons within MENA and with 51 countries outside the region.
Most of the region's economies lack market contestability, the report says, and a major reason is state-owned enterprises that play a dominant role and receive preferential treatment regarding taxes, financing, and subsidies. In addition, many MENA countries have agencies that act as both government regulators and operators in state-owned enterprises, which weakens competition, while price controls and subsidies reduce incentives for private sector participation.
MENA countries also still rely on middle-skill occupations, arguably driven by their very large public sectors, with workers performing significantly fewer tasks that require skills essential for the jobs of the future, such as higher-order cognitive (technical) and socio-behavioral skills, according to the report.
"Governments in the MENA region can avoid another lost decade for current and future generations, by enacting brave and politically feasible reforms," said report co-author Federica Saliola, lead economist with the Social Protection and Jobs Global Practice at the World Bank. "The COVID-19 pandemic, as difficult as it has been, is an opportunity to support a resilient and inclusive recovery that generates better jobs while addressing both the immediate devastation wrought by the disease and longer-term challenges."
To improve market contestability, the report says governments should reduce the dominance of state-owned enterprises, for example, by eliminating exclusions and exceptions from competition, procurement and tax laws that are applied to private operators.
The report also calls for reforms in some countries to address restrictions on women working in specific industries, as well as limited working hours for women, unequal pay compared to men, and the need for women to obtain spousal permission to get jobs.
"A dynamic private sector is the cornerstone of good jobs," said co-author Asif Islam, a senior economist in the MENA Office of the Chief Economist at the World Bank. "The spirit of entrepreneurship and innovation can propel economies down serendipitous paths of prosperity. Young people are energized as they participate in the private sector, learn valuable skills, and gain a sense of purpose as they become stewards of their own destiny. But for far too long, this has not been the case for the Middle East and North Africa region."
Noting the potential political and social opposition to such reforms, the report advocates an incremental approach to structural changes and focusing initially on emerging sectors such as the digital economy and green economy — which have fewer incumbents and powerful interest groups — to minimize the political challenges.
To demonstrate the opportunities that already exist, the report includes seven case studies of young entrepreneurs who have launched job-creating businesses in recent years, despite the challenging environment compounded by the COVID-19 pandemic. The case studies document how these men and women from Egypt, Jordan, Lebanon, Morocco, Saudi Arabia, Tunisia, and West Bank/Gaza overcame obstacles, including difficulty obtaining financing and onerous regulations to launch their businesses.
Amid Multiple Crises, Major Transformation of Commodity Markets Is Underway
Global commodity markets are being reshaped in lasting ways as a result of COVID-19, the war in Ukraine, and the impacts of climate change—a transformation that is likely to have profound implications for developing economies over the coming decades, a new World Bank study has found.
The study, Commodity Markets: Evolution, Challenges, and Policies, offers the first comprehensive analysis—encompassing all major commodities—of how these markets evolved over the past 100 years and the directions they are likely to take over the next 30. It predicts that growth in overall global demand for commodities is likely to decelerate as population growth slows and developing economies mature, although demand for some commodities is likely to rise.
Moreover, the transition to cleaner energy is likely to be challenging. Demand for metals necessary to build the infrastructure for renewable energy and to produce electric vehicles is likely to surge in the coming decades, driving up the price of metals and delivering windfall gains for countries that export them. Although renewable energy is fast becoming the lowest-cost source of energy in many countries, fossil fuels will probably retain some of their appeal, especially in countries with ample domestic reserves. In the short-run, with inadequate investment in low-carbon technologies—just one-third of the required level—energy demand could continue to outstrip supply, keeping prices at elevated levels.
"Amid overlapping crises over the past two years and the ongoing transition to lower carbon intensity, commodity markets are being reshaped," said World Bank Group President David Malpass. "These changes will have major implications for growth and poverty reduction in developing economies, two-thirds of which are commodity exporters. A sound goal is for the shifts in commodity markets to encourage good outcomes for both development and environmental sustainability."
The study also sheds new light on the causes and consequences of volatility in commodity markets, revealing a troubling insight for commodity exporters: it finds that price increases don't materially boost economic growth for an extended period in developing countries. On the other hand, price declines tend to reduce growth significantly—and for several years.
"Boom-and-bust cycles in commodity markets are enormously disruptive to progress in developing economies—especially the poorest countries," said Mari Pangestu, the World Bank's Managing Director for Development Policy and Partnerships. "Still too many countries maintain an excessive dependence on exports of just a few types of commodities. The ongoing crises are a wake-up call for governments to renew their efforts to value their natural capital in a sustainable way, diversify their economies, and reduce their vulnerability to commodity shocks."
The analysis shows that commodity-price shocks affect different commodity exporters in distinctive ways, demonstrating why policy solutions need to be tailored to reflect the specific circumstances of each country.
Policymakers can manage commodity-market shocks in at least three ways:
Fiscal, monetary, and regulatory frameworks: Governments should put in place a fiscal framework that uses periods of high prices to build rainy-day funds that can be deployed quickly in an emergency. Exchange-rate regimes need to be agile to work effectively in combination with well-defined monetary policy frameworks. Regulators should put in measures to prevent the accumulation of excessive financial-sector risks—especially with respect to capital inflows and foreign-currency debt.
Measures to moderate boom-bust cycles: Governments tend to resort to subsidies or trade protections to reduce the effects of commodity-price movements on consumers. Commodity-exporting countries often attempt to mitigate market volatility by reaching agreements to regulate supplies. History shows that such efforts usually are costly and counterproductive. A better approach is to adopt market-based risk mechanisms to limit exposure to price movements.
Economic diversification: Facing a long-term decline in fossil-fuel demand, countries that export such fuels should continue to diversify their economies. Low-income countries that depend heavily on agricultural exports would also benefit from reforms that help expand other sectors of their economy. These efforts can be aided by building human capital, promoting competition, strengthening institutions, and reducing distorting subsidies.