Russia has taken an increasing interest in strengthening consistently its diplomacy with small island States especially Cape Verde, Mauritius, Maldives and Seychelles. Late December, the Kremlin appointed Deputy Director Artem Kozhin at the Foreign Ministry as the new ambassador to the island of Seychelles, signaling the strategic importance it attaches to this island state of Seychelles with an estimated population of 85 thousand, located in the Indian Ocean, northeast of Madagascar and east of Kenya.
Former Russian ambassador to Seychelles, Alexander Vladimirov said the relations between the two countries have been extremely cordial since the two countries established diplomatic relations following the independence of Seychelles in 1976. Russia and Seychelles have seen remarkable developments between the two countries, including the arrival of many Russian tourists. Russian investors have been investing in the country.
On June 30, 2016, Russia and Seychelles marked their 40th anniversary of the establishment of diplomatic relations between the two countries. Over the years, both have pledged to forge mutual cooperation in many spheres, but little is tangibly visible.
Notwithstanding that little progress, an agreement between the Russian Federation and the Republic of Seychelles waiving visa requirements for short-term trips by citizens of both countries was signed in Victoria, Seychelles, on Sept 2, 2015. Under the agreement, citizens of Russia and Seychelles with a valid passport, including a diplomatic or official passport, are exempted from visa requirements and may enter, stay or transit the territory of the other state without a visa for a term of up to 30 days.
As expected, both countries have exchanged official visits and held meetings at different times. During one of such meetings, Russian Foreign Minister, Sergey Lavrov, underscored the mutual interest in and readiness for the development of a joint plan for partnership, including transport and energy between Russia and Seychelles, and that would include the Southern African Development Community.
As far back as March 2015, on the topic that appeared that Russia planned to open military bases in Seychelles, Vietnam, Nicaragua and Cuba, Lavrov vehemently responded: "It is absolutely wrong. We have no plans to create military or marine bases abroad, but to resolve specific tasks: fighting piracy, pirates have appear in many parts of the world. Our fleet makes long-distance voyages. We agreed with some countries, that our ships use the existing infrastructure for calling into ports for maintenance and small repairs, supplementing food and water reserves, and for recreation of crews."
Seychelles has over the years, suffered from sea piracy. However, the island is a key participant in the fight against Indian Ocean piracy primarily committed by Somali pirates. Former president James Michel said: "The pirates cost a great percentage of the Seychelles GDP, including direct and indirect costs for the loss of boats, fishing, and tourism, and the indirect investment for the maritime security." These are factors affecting local fishing – one of the country's main national resources.
As a support base, the island is currently strategic zone for the United States¸ China and India that are already competing in the Indian Ocean. But Sanusha Naidu, a Senior Research Associate at the Institute for Global Dialogue based in Pretoria, South Africa, thinks that it is very strategic for Russia to strengthen engagements with these island States, especially Seychelles.
"Part of this will enable Moscow to have an important maritime security presence from the Indian Ocean Rim on the East Coast to the Atlantic seaboard on the West Coast. This could offer important sea-lanes for Moscow's economic transactions. But, it also represents crucial footprint to keep up with competitors like China and the United States in terms of geo-political interests," Naidu told Modern Diplomacy.
In July 2019, President Vladimir Putin accepted the credentials of 18 newly appointed foreign envoys, among them was Louis Sylvestre Radegonde (Republic of Seychelles). Putin pointed to the fact that Russia maintains friendly relations with the Republic of Seychelles. It counts on further joint work to expand cooperation including tourism, trade, economic and humanitarian spheres, noting strongly that the tourism sector is the primary industry of that country.
Seychelles is ranked high in terms of economic competitiveness, a friendly investment climate, good governance and a free economy. It has strong and friendly relations with various African and foreign countries. Based on this fact, Professor Dmitry Bondarenko, Deputy Director of the Institute for African Studies, explained to me that "as part of the sustainable efforts by Russia with individual African countries, Russia and Seychelles could cooperate in the priority areas such exploring the seabed for minerals, fishing and seafood processing, aquaculture and marine services (including marine finance and marine biotechnology)."
In an emailed interview for this article, Punsara Amarasinghe, who previously held a research fellowship at Faculty of Law, Higher School of Economics in Moscow and now a PhD Candidate in Law from Scuola Superiore Universitaria Sant'Anna di Pisa in Italy, discusses some aspects of Russia's relations with Seychelles.
The diplomatic relation between Russia and Seychelles does not have a long history compared to the robust relations between Russia and other African states. Nevertheless, in its brief history staring from 1976, Seychelles had made a rapport with the USSR. In particular, USSR ships anchored in Seychelles and Seychelles supported Soviet invasion of Afghanistan. However, Russian influence in Indian Ocean waned in the aftermath of the collapse of the Soviet era and Russia's interest in Seychelles consequently diminished.
Recently, Russia's interest in Indian Ocean and African states have been escalated as a part of its global agenda to restore Russia's role. Especially just a week before the assassination of Iranian General Solemani, Russia participated in a naval exercise along with Iran and China in Indian Ocean proving its interest in the maritime expansion in Indian Ocean.
Amarasinghe wrote in his email: "The indispensable importance of Indian Ocean appears as a key factor for any state interested in power expansion. It was not an exaggeration that Robert Kaplan vociferously exclaimed that one who controls Indian Ocean, will control the geo-political center of the world. Currently the only active military base of the US is located in Diego Garcia, 1800Km away from the Seychelles. The geographic position of Seychelles is alluring for Russia's blooming military interests and if Seychelles allows Moscow to initiate a military base in the island, the maritime hegemony upheld by the United States will be undoubtedly challenged."
More importantly, the crucial location of Seychelles parallel to African continent makes it a unique destination as a military base. However, realistically we cannot assume the possibility of seeing a Russian base in Seychelles in near future. Indeed, it is true that Seychelles' main port Victoria was opened for Russian vessels for refueling and other logistical issues. Yet, the same offer was given to many other nations including China and the United States.
On the other hand, Russia's internal economic chaos have significantly hit the military expenditures of the Russian army and it is a fact beyond dispute that the Chinese and the United States military budgets are forged ahead Russian annual military budget. The practical circumstances may not make it an easy task for Russian Federation to build a military base in the Seychelles, even though it has a significant strategic importance, according to Punsara Amarasinghe.
Nevertheless, if Chinese can pursue its fortune in Seychelles, it would be much significant for them as a military access to Indian Ocean and an apt strategic position for maritime Silk road. China has already established a military base in Djibouti and its proximity to the Seychelles will secure Chinese military presence strongly in Indian Ocean challenging the US hegemony. It seems to indicate that rather than thinking of a military base fully controlled by Russia, it is likely to see much of Chinese presence in Indian Ocean, or perhaps, in Seychelles. It will inevitably assist Russian interests too.
Maldives, independent island in the north-central Indian Ocean, while Mauritius is further south, located about 2,000 kilometres off the southeast coast of Africa. Seychelles is ranked high in terms of economic competitiveness, a friendly investment climate, good governance and a free economy. It has strong and friendly relations with various African and foreign countries.
By demographic developments down the years, Seychelles is described as a fusion of peoples and cultures. Seychellois, as the people referred to, are multiracial: blending from African, Asian and European descent creating a modern creole culture. Evidence of this strong and harmonious blend is seen, for instance, in Seychellois food that incorporates various aspects of French, Chinese, Indian and African cuisine. French and English are official languages. Seychelles is a member of the African Union, the Southern African Development Community, the Commonwealth of Nations, and the United Nations.
For a Resilient Recovery and Long-term Prosperity, Russia Must Invest in All its People
Alexei is a young man living in a suburb of Moscow, where he was born and raised. His estimated life expectancy is between 74-79 years. Mikhail, who is the same age as Alexei, lives in Chukotka region in the far east of Russia, where he was born. His expected life expectancy is much shorter, at between 59-63 years.
Stark differences exist across Russia not only in life expectancy but also in educational attainment. People living in Moscow or Saint Petersburg, for instance, are twice as likely to complete higher education as those living in Saransk or Volgograd. The earning potential of people in these regions differs dramatically.
Why is human capital so important?
Today, in OECD countries, human capital accounts for 70 percent of wealth, whereas for low-income countries, natural capital remains the biggest asset. In Russia, human capital accounts for 46 percent of the economy. Reaching the level of OECD countries could ensure long-term sustainability for Russia in the context of a global movement away from fossil fuels. Human capital has become a high priority for countries around the world, because its development lays a pathway to greater well-being and prosperity. Within countries, regardless of their income level, people with greater human capital are better off in life than those without.
How big are the gaps in Russia's human capital development?
Let's take a closer look. A child born in Russia this year will be 68 percent, on average, as productive as she could be, when she grows up, if she enjoyed complete education and full health. This compares well with the global average, whereby a child born today can expect to be just 56 percent as productive as she could be. From 2010 to 2020, Russia increased from 0.60 to 0.68 on the Human Capital Index, making it one of the fastest improving countries worldwide.
However, the 2020 Human Capital Index, which includes additional indicators for countries in Europe and Central Asia, shows that Russia is underperforming in some key areas compared to the regional average: in health and education sector spending by 1.8 points, and in human capital as a share of GDP by 0.9.
The probability of dying between ages 30 and 70 from cardiovascular disease, cancer, diabetes, or chronic respiratory disease is 25 percent in Russia, which is higher than the average for the Europe and Central Asia region (17%) and for higher-middle-income countries (20%). A major reason is the high prevalence of risk factors related to non-communicable diseases (NCDs).
One in five adults in Russia are obese, 30 percent are smokers, and 39 percent are heavy drinkers. About 32 percent of the population aged 18 and older suffer from hypertension.
The COVID-19 pandemic has compounded these vulnerabilities and challenges.
According to Rosstat Data, there were 71,700 more deaths in Russia during January-August 2020 compared with the same period in 2019. A broad set of measures is necessary to combat COVID-19, including testing, tracking and treatment of patients. But equally important is continuing to ensure routine health services and care for chronic conditions such as non-communicable diseases, HIV/AIDS, and tuberculosis. The elderly and people with NCDs are particularly vulnerable to the coronavirus. Mental health services should also be strengthened.
Given the lengthy, but necessary, school closures this year, Russia may see sizeable declines in education outcomes. We previously estimated a loss of around 16 PISA points for all students, equivalent to just under half a year in missed learning. Students from poor and vulnerable families are disproportionally affected. With learning losses so deep, significant compensation measures will be necessary.
So, what can be done to close the gaps?
Strengthening primary health care to manage common NCDs and emerging infectious diseases is key for building a resilient healthcare system. Making essential outpatient drugs for the coronavirus and NCDs affordable could save people's lives and prevent complications which are expensive for the health system.
Expanding resources for the treatment of COVID-19 patients is the most pressing need, but starting to reorient the health care system toward prevention and primary health care could help avoid unmanageable escalation of health spending in the medium-term.
New digital services, including telemedicine and remote access to care, could make health and social care more easily available to more people, help change the way services are provided through allowing the elderly and patients with chronic diseases to receive care at home, and decrease unnecessary risks in institutional facilities.
The adoption of virtual diagnostic and treatment protocols would not only help protect doctors from the disease, but also prevent new outbreaks. Strengthening integration and coordination between health and social services could substantially improve support to the elderly and vulnerable. Relaxing telemedicine restrictions and establishing a regulated environment for virtual technologies could help build an integrated patient-centered model of healthcare delivery.
Social assistance also plays a role in human capital development. Russia has introduced measures to better support families with children, non-able-bodied persons, and the unemployed. Our research shows that these measures should be broadly effective to counteract the increase in poverty brought about by the pandemic.
Now is the right time for Russia to implement a fundamental national social assistance program which could expand during adverse economic conditions and contract when economic growth picks up. Many countries have similar programs that are specifically designed to reduce poverty and promote self-reliance by the poor. Russia has the capacity to substantially mitigate the impact of the crisis and, at the same time, build the foundation for eradicating extreme poverty in the future.
The gaps in Russia's human capital development are not so wide they cannot be closed. To move forward requires action and collaboration across different sectors – health, education, and social protection. Policies must work in tandem for the benefit of families and individuals who need access to adequate healthcare, for children who need an education suited to future labor market demands, and for those who need help and protection in times of hardship such as these.
By investing in all its people, across the entire country, Russia can hope to achieve more equitable human capital development, a more resilient recovery from the pandemic, and greater long-term prosperity. And both Alexei and Mikhail, and their families can all hope for long, healthy, prosperous lives.
Originally published in Russian language in Vtimes via World Bank
Russia at Crossroads with Europe
The European politics has been hazy over the course of the last decade. Whether it highlights the shocking exit of Britain from the European Union, the march towards counting the ultimate end to the legacy of German Chancellor, Angela Merkel or even the unprecedented crackdown launched by France against the radical Muslim groups in the climax of the decade long ethnic mockery within the peripheries of the French community, Europe took a new metaphorical shape in regard to its position in the world. Though the stabilising relations of Germany with Russian was an astounding turn in the usual progression of the regional politics, the completion of the phase one of the gas pipeline project Nord Stream 1 in 2011 promised a bridging to the gap serving decades long rift between the ex-soviet and Europe. However, the improving relations were impeded time and time again either due to Russia's abrasive involvement in the Syrian war or the brewing instability in Belarus; right on the borders of Europe.
The recent hurdle in the already perilous relations is the arrest of Alexei Navalny, Russian opposition leader and the leading Anti-Putin activist, immediately after his return to Russian on January 17th. Entitled as the forefront critic of Kremlin, Navalny is celebrated as the contemporary leader of modern Russia. His popularity brimmed when he valiantly stood unfettered against the Putin government, continually working to amass support in his mission to expose the corruption in Putin's Russia. His golden campaign in 2011-12 during demonstrations against widespread allegations of rigged elections placed him at the alter as the fearless rival to Vladimir Putin and his representation of a totalitarian Russia. Navalny gained immense support when he was apparently poisoned in August by the members of Russian Federal security Service (FSB) while he was domestically travelling from Serbia.
While Navalny revived in Berlin, the tensing relations with Europe were rippled through Russia putting Putin's regime in a dilemma. Even the softening Germany picked up its stern stance when Navalny briefly slipped into a coma while recovering. Navalny was arrested when he returned to Russia, while making true on his promise to drive the revolution from the streets of Russia and 'not from Berlin'. Navalny faces a 30-day detention till his hearing scheduled on February 2nd on the account of violating the probation allotted to him back in 2014 that was due to expire in December 2020, had he ensured prompt in-person check-ins with the authorities. However, Navalny was not deliberately evading the check-ins but was convalescing for the past five months in Germany from the fatal effects of the poison delivered to him at the decree of Putin; accusations that have been repeatedly denied both by the FSB and the Kremlin regime.
While the Russian government is aiming to implicate Navalny for purposefully evading the probation, this casts an unwitting accusation on Germany for colluding with a convict. As Navalny looks to an estimate sentence of 10-year imprisonment, Germany had already made its heated stance on the matter clear back when Navalny was revealed to have been poisoned by the Putin regime. The German Foreign Minister, Heiko Maas, asserted: "I hope the Russians don't force us to change our position on Nord Stream 2". The clean implication is the warning casted by Germany to abandon the second phase of the pipeline, which is tentative to be completed in late 2021. While Germany has always made good on its promise to keep the Pipeline project and politics separate, the brewing shift was solidified through the following statement of Merkel's spokesperson stating: "The German Chancellor (Angela Merkel) agrees with the Foreign Minister's comments". The finality of the statement projects the diverting alliance of Germany that was constantly on the verge of collapse throughout the decade long opposition of European Union and piling threats of US to slap sanctions if Nord Stream was operated in the region.
Germany never cancelled nor deferred the project until now and despite of the relentless opposition to the project, Germany kept an open mind to the possibilities that could flow even at the cost of reliance on one of the notoriously untrustworthy regimes in the world. However, now as the protests across Russia have exploded through over 70 cities in support of Navalny, the Putin regime should ideally forgo the notion of a successful project completion. Navalny's team is expected to launch an investigation against Putin's corruption scandals, titled 'Putin's Palace. History of World's Largest Bribe'; the investigation intents to uncover state run funds and donation embezzlement at the whim of Putin throughout his tenure in the office. With mass protests flowing in from Far East to central Russia, engulfing the capital Moscow, the situation is worsening as Navalny's trial approaches.
Now as Europe prepares to tighten the screws against Russia and Germany no longer intends to bridge the relations, Putin faces two options: either submit to the opposition and release Navalny to patch diplomatic damage or continue down the path that could lead to both internal revolution and external crisis. However, with 3400 arrests already reported on account of illegal protests including the recent arrest of Navalny's spokeswoman Kira Yarmysh, Putin's choice could not be clearer, at least in the short run.
Russia is a part of Europe, which never became a part of Russia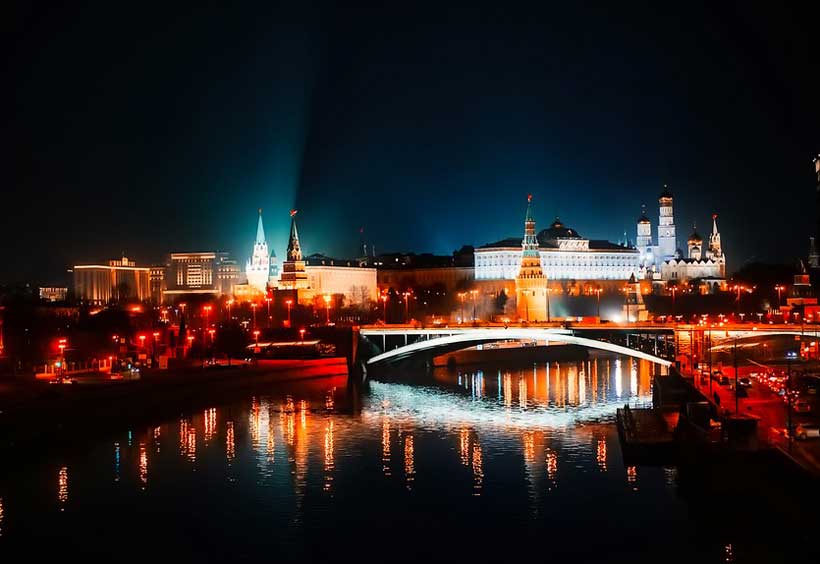 The process of the new European integration coincided in time with the intensification of the process of globalization, which has stimulated and inspired the formation of the European Union. Presently, debates about the crisis of globalization are going almost simultaneously with discussions about the crisis of European integration. The European press is now wondering who is to blame for the fact that globalization, which, overall, has contributed positively to the process of global development, failed to become a universal and, most importantly, a harmonizing model of the world order.
According to the authoritative participants in the discourse, currently going on in the European press, "the inevitable trilemma of the world economy, namely, the contradiction between the realities of democracy, sovereignty and global economic integration" has been both a bone of contention and a stumbling block. Naturally enough, these global tendencies have reflected negatively on the integration process involving the better part of Europe. As Alexei Gromyko noted in one of his recent speeches, the old principles of European integration are no longer being emulated.
The pro-EU-minded European elites admit that the whole idea initially emerged as a political project, with a "top down" structure. According to the authors of a collective study of identification problems in Europe, published by Cambridge University, political scientists of the European Union, often sponsored by the European Commission, focus mainly on the Union itself and the influence of its institutions, while virtually ignoring how the sense of community was being formed "from the down up" also outside the EU institutions or close to them. They added that the financial and economic crisis had clearly shown that external disciplinary principles of integration are ahead of, and in some cases run counter to internal integration, as well as its regional diversity.
Europe is now fully aware of the need to maintain its global competitiveness and exercise a rapid transition to a new industrial revolution. As for the East European countries, however, they do not have sufficient financial and economic resources to build a fully competitive industry of their own, and, therefore, EU subsidies to the tune of 20 percent of these countries' budgets helped to narrow to some extent the yawning gap in the socio-economic development between the "old" and "new" Europe.
According to the director of the Minsk-based Center for European Integration, Yuri Shevtsov, "what we see today is a clear transition of European integration to a new principle of dealing with less developed states. The previous level of hidden and open subsidies is no longer possible. Juncker's stimulus plan for the EU's high-tech sector … was mainly applied to the countries of "old" Europe that are better prepared for it … The inevitable cuts in subsidies to Eastern Europeans create a new reality for them for the long haul and essentially perpetuate the longstanding negative tendencies of the region's economic development. What can Eastern Europe hope for during the 10-15 years? What are the consequences of the EU's switch to a new development model? "
This leads to another important question of whether this new reality will set the stage for a new historical rapprochement between Russia and the countries of this part of Europe.
It is not only economic issues and stability of the European market for the consumption of our energy resources that we are concerned about, of course. There is no denying the fact that Russia is a part of Europe. The French cultural historian, Pierre Chaunu, argued that involvement in an intra-civilizational dialogue is the only criterion of someone's belonging to European civilization. Russia fully meets this criterion, of course. And yet, where does the feeling of a certain watershed, a barrier separating Europe from Russia that once was so acutely felt by the Slavophiles and Westernizers, really come from? From the point of view of anatomy, Russia is a part of Europe, which never became a part of Russia. How about the powerful influence of Byzantine culture on European civilization? Don't we see enough traces of this culture in Italian, German and other European cities? And still, Byzantium never became part of Europe, which tried so hard to destroy the civilization of which Russia became a successor…
It is highly symptomatic that the Dutch authorities recently listed Russia as one of the countries "around Europe," including this status in the concept of the kingdom's foreign cultural policy for 2017-2020. We know, however, that the Netherlands is not alone in this assessment. Paradoxically, it was Holland that was the main partner of and a source of inspiration for Peter the Great, who opened the "window on Europe."
We say that Russia is a part of Europe as if we were standing on the opposite bank. Why so? It would be more natural for us say: "Europe is a part of Russia," especially since Russia is not absorbed by Europe and has a significant part of it belonging to Asia, and not only geographically.
At the dawn of the past century, one Russian thinker wrote: "When reading the press and listening to public moods, I am saddened to see just how neglected our Russian thought really is and how timidly, as if apologizing, Russian people think in Russian when their thoughts differ from those of the West. "
The Institute of Europe is more than just an academic institution; it is the center, the focus of Russian thought about Europe. Moreover, in your work you have managed to maintain an important balance that is often ignored, especially by our education system, which prioritizes one part of Europe over the other. This is our eternal problem. Just as was so sadly noted by the observer I mentioned before, "We know something from history, from German, French and English literature, but we don't know a thing about the history and literature of the Slavs. If the Russian people were examined on the history of Slavism, I think the result would be pretty much instructive, as we would feel ashamed of our ignorance. We learned about Karl, Friedrich and Louis at school, but not about the Slavs."
The Russian philosopher Vladimir Ern famously said that in relation to Russia, Europe was making a rather rapid transformation from "Kant to Krupp." This is something we should always keep in mind.
What trends will prevail in Europe? Centripetal, deepening the next internal convergence, or centrifugal, which will make Europe a conglomerate of nation states again? After all, history does not repeat itself in details only.
I think there is no need for any of us to become Eurosceptics or Euro-optimists, even though sometimes it seems to me that there are more Euro-optimists among our political analysts (in percentage terms) than anywhere else in Europe. It is important for us to understand just how Europe's political, cultural and economic development is going to affect us. What will these changes mean for Russia? What do we need to prepare for?
The work being done by your institute and its unique team, acquires a truly invaluable role in solving these problems, and I want to wish all of you every success in this all-important endeavor!
From our partner International Affairs