Russia has taken an increasing interest in strengthening consistently its diplomacy with small island States especially Cape Verde, Mauritius, Maldives and Seychelles. Late December, the Kremlin appointed Deputy Director Artem Kozhin at the Foreign Ministry as the new ambassador to the island of Seychelles, signaling the strategic importance it attaches to this island state of Seychelles with an estimated population of 85 thousand, located in the Indian Ocean, northeast of Madagascar and east of Kenya.
Former Russian ambassador to Seychelles, Alexander Vladimirov said the relations between the two countries have been extremely cordial since the two countries established diplomatic relations following the independence of Seychelles in 1976. Russia and Seychelles have seen remarkable developments between the two countries, including the arrival of many Russian tourists. Russian investors have been investing in the country.
On June 30, 2016, Russia and Seychelles marked their 40th anniversary of the establishment of diplomatic relations between the two countries. Over the years, both have pledged to forge mutual cooperation in many spheres, but little is tangibly visible.
Notwithstanding that little progress, an agreement between the Russian Federation and the Republic of Seychelles waiving visa requirements for short-term trips by citizens of both countries was signed in Victoria, Seychelles, on Sept 2, 2015. Under the agreement, citizens of Russia and Seychelles with a valid passport, including a diplomatic or official passport, are exempted from visa requirements and may enter, stay or transit the territory of the other state without a visa for a term of up to 30 days.
As expected, both countries have exchanged official visits and held meetings at different times. During one of such meetings, Russian Foreign Minister, Sergey Lavrov, underscored the mutual interest in and readiness for the development of a joint plan for partnership, including transport and energy between Russia and Seychelles, and that would include the Southern African Development Community.
As far back as March 2015, on the topic that appeared that Russia planned to open military bases in Seychelles, Vietnam, Nicaragua and Cuba, Lavrov vehemently responded: "It is absolutely wrong. We have no plans to create military or marine bases abroad, but to resolve specific tasks: fighting piracy, pirates have appear in many parts of the world. Our fleet makes long-distance voyages. We agreed with some countries, that our ships use the existing infrastructure for calling into ports for maintenance and small repairs, supplementing food and water reserves, and for recreation of crews."
Seychelles has over the years, suffered from sea piracy. However, the island is a key participant in the fight against Indian Ocean piracy primarily committed by Somali pirates. Former president James Michel said: "The pirates cost a great percentage of the Seychelles GDP, including direct and indirect costs for the loss of boats, fishing, and tourism, and the indirect investment for the maritime security." These are factors affecting local fishing – one of the country's main national resources.
As a support base, the island is currently strategic zone for the United States¸ China and India that are already competing in the Indian Ocean. But Sanusha Naidu, a Senior Research Associate at the Institute for Global Dialogue based in Pretoria, South Africa, thinks that it is very strategic for Russia to strengthen engagements with these island States, especially Seychelles.
"Part of this will enable Moscow to have an important maritime security presence from the Indian Ocean Rim on the East Coast to the Atlantic seaboard on the West Coast. This could offer important sea-lanes for Moscow's economic transactions. But, it also represents crucial footprint to keep up with competitors like China and the United States in terms of geo-political interests," Naidu told Modern Diplomacy.
In July 2019, President Vladimir Putin accepted the credentials of 18 newly appointed foreign envoys, among them was Louis Sylvestre Radegonde (Republic of Seychelles). Putin pointed to the fact that Russia maintains friendly relations with the Republic of Seychelles. It counts on further joint work to expand cooperation including tourism, trade, economic and humanitarian spheres, noting strongly that the tourism sector is the primary industry of that country.
Seychelles is ranked high in terms of economic competitiveness, a friendly investment climate, good governance and a free economy. It has strong and friendly relations with various African and foreign countries. Based on this fact, Professor Dmitry Bondarenko, Deputy Director of the Institute for African Studies, explained to me that "as part of the sustainable efforts by Russia with individual African countries, Russia and Seychelles could cooperate in the priority areas such exploring the seabed for minerals, fishing and seafood processing, aquaculture and marine services (including marine finance and marine biotechnology)."
In an emailed interview for this article, Punsara Amarasinghe, who previously held a research fellowship at Faculty of Law, Higher School of Economics in Moscow and now a PhD Candidate in Law from Scuola Superiore Universitaria Sant'Anna di Pisa in Italy, discusses some aspects of Russia's relations with Seychelles.
The diplomatic relation between Russia and Seychelles does not have a long history compared to the robust relations between Russia and other African states. Nevertheless, in its brief history staring from 1976, Seychelles had made a rapport with the USSR. In particular, USSR ships anchored in Seychelles and Seychelles supported Soviet invasion of Afghanistan. However, Russian influence in Indian Ocean waned in the aftermath of the collapse of the Soviet era and Russia's interest in Seychelles consequently diminished.
Recently, Russia's interest in Indian Ocean and African states have been escalated as a part of its global agenda to restore Russia's role. Especially just a week before the assassination of Iranian General Solemani, Russia participated in a naval exercise along with Iran and China in Indian Ocean proving its interest in the maritime expansion in Indian Ocean.
Amarasinghe wrote in his email: "The indispensable importance of Indian Ocean appears as a key factor for any state interested in power expansion. It was not an exaggeration that Robert Kaplan vociferously exclaimed that one who controls Indian Ocean, will control the geo-political center of the world. Currently the only active military base of the US is located in Diego Garcia, 1800Km away from the Seychelles. The geographic position of Seychelles is alluring for Russia's blooming military interests and if Seychelles allows Moscow to initiate a military base in the island, the maritime hegemony upheld by the United States will be undoubtedly challenged."
More importantly, the crucial location of Seychelles parallel to African continent makes it a unique destination as a military base. However, realistically we cannot assume the possibility of seeing a Russian base in Seychelles in near future. Indeed, it is true that Seychelles' main port Victoria was opened for Russian vessels for refueling and other logistical issues. Yet, the same offer was given to many other nations including China and the United States.
On the other hand, Russia's internal economic chaos have significantly hit the military expenditures of the Russian army and it is a fact beyond dispute that the Chinese and the United States military budgets are forged ahead Russian annual military budget. The practical circumstances may not make it an easy task for Russian Federation to build a military base in the Seychelles, even though it has a significant strategic importance, according to Punsara Amarasinghe.
Nevertheless, if Chinese can pursue its fortune in Seychelles, it would be much significant for them as a military access to Indian Ocean and an apt strategic position for maritime Silk road. China has already established a military base in Djibouti and its proximity to the Seychelles will secure Chinese military presence strongly in Indian Ocean challenging the US hegemony. It seems to indicate that rather than thinking of a military base fully controlled by Russia, it is likely to see much of Chinese presence in Indian Ocean, or perhaps, in Seychelles. It will inevitably assist Russian interests too.
Maldives, independent island in the north-central Indian Ocean, while Mauritius is further south, located about 2,000 kilometres off the southeast coast of Africa. Seychelles is ranked high in terms of economic competitiveness, a friendly investment climate, good governance and a free economy. It has strong and friendly relations with various African and foreign countries.
By demographic developments down the years, Seychelles is described as a fusion of peoples and cultures. Seychellois, as the people referred to, are multiracial: blending from African, Asian and European descent creating a modern creole culture. Evidence of this strong and harmonious blend is seen, for instance, in Seychellois food that incorporates various aspects of French, Chinese, Indian and African cuisine. French and English are official languages. Seychelles is a member of the African Union, the Southern African Development Community, the Commonwealth of Nations, and the United Nations.
Coronavirus: Why Russians Are Lucky to Be Led by Putin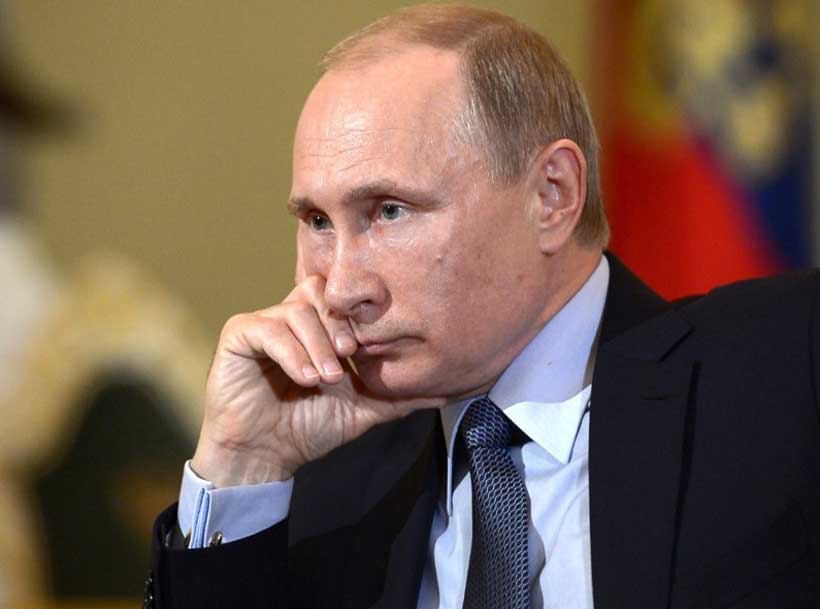 On Tuesday, March 24th, the following happened:
U.S.A. had the world's largest number of new coronavirus-19 cases: 10,168. The prior day, there were 33,546 cases; so, this 10,168 new cases were a 30% increase from the day before.
Russia had 71 new cases, up 19% from the prior day's 367.
Reuters bannered "U.S. has potential of becoming coronavirus epicenter, says WHO" and reported that,
The World Health Organization said on Tuesday it was seeing a "very large acceleration" in coronavirus infections in the United States which had the potential of becoming the new epicenter.
Over the past 24 hours, 85 percent of new cases were from Europe and the United States, WHO spokeswoman Margaret Harris told reporters. Of those, 40 percent were from the United States.
Asked whether the United States could become the new epicentre, Harris said: "We are now seeing a very large acceleration in cases in the U.S. So it does have that potential.
Right now, on Wednesday the 25th, the U.S. again has the world's largest number of new cases reported, 11,074. That's a 25% increase added to the 43,734 cases total on March 24th. And, within just three more days, America will have the world's largest total number of cases, if Italy won't. And after yet another day, the U.S. will almost certainly have the world's largest total number of cases, because Italy has been adding only around half as many new cases per day as the U.S., though Italy's total right now is higher than America's, and is actually the second largest total after only China's. China will have the world's third-largest total number of cases by this weekend, the 28th or 29th, and America will be #1 then, not only on the number of new cases, but on the total number of cases, of this infection. That quickly, then, China will become no longer the #1 coronavirus-19 nation, but, instead, #3, behind the #1 U.S., and the #2 Italy.
America has been in political chaos because each of its two houses of Congress, and both Parties, and the President, have been blocked from agreeing on what to do — all of them were ignoring that this is an existential emergency and thus dealt with it as if it were instead just another way for each to increase its chances of re-election at the expense of the others. Both political Parties, Republicans and Democrats, and Congress and the President, agreed on a "$500 billion fund for corporations" to reduce the negative impact on billionaires' wealth, but Democrats demanded that limits be placed on executives' pay, and "included reducing student debt and boosting food stability programs. Some of the ideas would be major sticking points with Republicans: The bill, for example, would invest money 'to eliminate high-polluting aircraft' and 'research into sustainable aviation fuels.'" Democrats also wanted, but Republicans refused, some costly measures to continue workers' incomes during their plague-induced period of unemployment. Agreement had been reached only on the billionaire-bailouts — protections especially of stock-values. This is the way America's 'democracy' works. Rule by the billionaires is considered to be 'democracy'. Luxuries are treated as being more important than necessities are. (Billionaires are thought to be superior people, who must be served before anyone else.) Dollars rule, people don't. And this chaos is the result of that.
On March 23rd, the prominent progressive economist James K. Galbraith headlined "What the Government Needs to Do Next" and described in detail what a governmental policy-response would be that would subsidize the public to deal with this crisis, but not subsidize the billionaires (who already have way too much and can well afford to become merely millionaires while not actually suffering at all), and that would be of maximum benefit to the total economy by protecting the assets of the most-vulnerable (who could then continue to shop and work), but his common-sense proposal wasn't even being considered by the legislators, nor by the President.
Only a few countries had a faster rate of increase in cases than the U.S. did on March 24th, but all of them had far fewer cases: Portugal, South Africa, Burkina Faso, Nigeria, Rwanda and Uganda. For example, Rwanda had the world's highest percentage-increase from the day before, almost a doubling, but that was 17 new cases, up from a total of 19 on the day before. So, America's 30% increase was clearly the world's worst performance, on that single day.
Russia's performance is perhaps the world's best.
On March 22nd, CNN headlined "Why does Russia, population 146 million, have fewer coronavirus cases than Luxembourg?" (that's a country of 628,000 people) and reported that
Russia's early response measures — such as shutting down its 2,600-mile border with China as early as January 30, and setting up quarantine zones — may have contributed to the delay of a full-blown outbreak, some experts say.
Russian President Vladimir Putin responded to criticism over the number of recorded cases.
A strong record on testing
"The director-general of WHO said 'test, test, test,'" Dr. Melita Vujnovic, the World Health Organization's representative in Russia, told CNN Thursday. "Well, Russia started that literally at the end of January."
Vujnovic said Russia also took a broader set of measures in addition to testing.
"Testing and identification of cases, tracing contacts, isolation, these are all measures that WHO proposes and recommends, and they were in place all the time," she said. "And the social distancing is the second component that really also started relatively early."
Rospotrebnadzor, Russia's state consumer watchdog, said Saturday that it had run more than 156,000 coronavirus tests in total. By comparison, according to CDC figures, the United States only picked up the pace in testing at the beginning of March.
On March 20th, the permanently anti-Russian U.S. organization, Carnegie Endowment for International Peace (whose "Orwellian" name was perhaps one of the inspirations for George Orwell's permanent-warfare novel, 1984) headlined "Confronting the Challenges of Coronavirus, Russia Sees Its Worldview Vindicated", and tried to put as bad a face on Russia's coronavirus performance as they could, such as by alleging that (alleged) dictatorships were performing no worse than 'democracies' at controlling the coronavirus threat:
The state has reasserted itself as the prime actor on the global scene. International institutions like the World Health Organization have become mere statisticians, and even the EU has taken a back seat to the governments of member states.
The world's democracies are not faring better in the crisis than nondemocracies.
However, back on 27 July 2015, that organization had bannered "How Authentic is Putin's Approval Rating?" and reviewed more than 15 years of Putin's approval ratings from the Russian public, and reluctantly concluded that it was and had always been "Authentic," and almost always high.
Internationally, too, Putin's leadership of Russia is more highly regarded than is the current U.S. President's leadership of America.
Back in 2017, the British firm of WIN/Gallup International issued "Gallup International's 41st Annual Global End of Year Survey Opinion Poll in 55 Countries Across the Globe", which sampled 1,000 persons in each country in order to determine in each one the percentage of the public who rated "Favorable" and who rated "Unfavorable" each of the following 12 national heads-of-state (listed here in descending order of their net favorability, or "favorable" minus "unfavorable"): Merkel, Macron, Modi, May, Xi, Putin, Saud, Netanyahu, Rouhani, Erdogan, and Trump. (Merkel globally scored highest, Trump lowest.)
Amongst Russians, the score for Putin was 79% Favorable, 11% Unfavorable, for a net score of +68%.
Though Germany's Merkel had the highest score worldwide, her score in Germany was only 54% Favorable and 44% Unfavorable, for a net of +10.
Macron's net score in France was -1%.
May's net in UK was -18%
Rouhani's in Iran was +37%
Erdogan's in Turkey was +22%
Modi's in India was +72% (that's 84%-12%)
Trump's in U.S. was -23% (35%-58%) — the worst of all.
The following leaders weren't surveyed in their own countries: Xi, Netanyahu, and Saud.
So: Putin's net +68% score amongst his own country's population was second ony to Modi's — and, whereas Modi had been in office for only 3 years and had not yet begun his controversial actively anti-Muslim campaign, Putin had led Russia for 17 years, and was a very firmly established high performer in these figures. Here are some of the reasons for this.
Russian-Japanese dialogue in the context of amendments to the Constitution
As Russia discusses amendments to the Constitution, an issue of particular concern has been the amendment that prohibits the alienation of Russian territories. The amendment will likely be put to vote on April 22. It is not surprising that it has evoked interest abroad, especially in Japan, where they still expect to regain control of the so-called "northern territories". Unlike a great number of categorical alarmist comments in the Japanese press on this issue, Sankei Shimbun writes: "The amendment includes the wording "except for cases of demarcation or re-demarcation of borders with neighboring states". Thus, negotiations on the Japanese "northern territories" can be considered not in conflict with the new Constitution. "
Are there grounds for such an interpretation of the amendment in question? "Any moves aimed at alienating territories, as well as calls for such actions, are not permitted," – the presidential amendment says, specifying that it is not indeed about delimitation, demarcation, or re-demarcation of the state border.
Japan, claiming the southern islands of the Kuril Ridge, cites the Soviet-Japanese Declaration of October 19, 1956 "On ending the state of war between the two states and restoring diplomatic and consular relations", according to which the USSR pledged to transfer the Shikotan and Habomai Islands. The Declaration, ratified by the parliaments of the two countries, has not been abolished. Another presidential amendment to the Constitution of the Russian Federation stipulates that Russia is the legal successor of the USSR in its territory and as a member of international organizations and international treaties.
However, the Tokyo Declaration indicated that the de facto transfer of these islands to Japan would be executed after the signing of a peace treaty between the USSR and Japan. In addition, the Soviet Union was also far from happy about the presence of American military bases on Japanese territory.
At present, what obstructs progress on the islands and the peace treaty is Japan's unwillingness to take into account Russia's strategic concerns about the status of the four islands of the South Kuril Ridge. In particular, Russia would like to receive guarantees about the neutral status of these territories and the non-deployment of US military bases on them.
The main thing is that while considering the issue of concluding a Peace Treaty with Japan, Russia insists that Japan recognize the results of World War II – something it has refused to do for many years. This approach is regrettably deeply rooted in the minds of the Japanese establishment and expert community. The abovementioned newspaper, for example, cites the opinion of Professor Sindzo Hakamada of Niigata University that "if Japanese Prime Minister Shinzo Abe takes part in the celebration of Victory Day this year, it will mean acknowledgment of a blatant distortion of history by Russia and its uncompromising policy towards Japan.
From the Russian point of view, such statements are characteristic of the position of Japan. History, by the way, remembers cases when Tokyo changed this position depending on the political situation. A. Koshkin writes that in the spring of 1945, amid fears that the Soviet Union could participate in the war against Japan on the side of the Allied Powers, the Japanese leadership began to develop plans to "interest" the Soviet government by the concessions which Tokyo could make in exchange for Moscow's neutrality and consent to mediate in armistice negotiations, including the abandoning of claims on Sakhalin and the Kuril Islands.
Some Japanese experts, for example, M. Sato, believe that even after the amendments are made, there are two ways to resolve this problem so that the transfer of Habomai and Shikotan does not contradict the Russian Constitution. "The first way: to confirm that the transfer of Japanese islands to the USSR was recorded in the Yalta agreement of February 1945 and that in accordance with the San Francisco Peace Treaty, the Kuril Islands, which Japan turned down, do not include Habomai and Shikotan. The transfer of Habomai and Shikotan is not an act of alienation of territories, but the result of demarcation of borders, so this will not run counter to the Constitution of Russia. The second way: since the Soviet-Japanese declaration is an international agreement signed long before the approval of the Russian Constitution, the provisions of the Fundamental Law of Russia should not apply to it.
In any case, the presidential amendment that delimitation, demarcation and re-marking of the state border do not fall under the alienation of territories is fairly substantial. There have been similar situations in the past, for example, how would the Russian leadership act when considering the demarcation of the Russian-Chinese border in 2005 or the Russian-Norwegian border in 2010?
However, in the case of Japan, the formality – when and if the presidential amendment is adopted – is less important than content. The Russian-Japanese dialogue on a Peace Treaty is still possible and may end to the benefit of both parties if they manage to accept the terms of the Tokyo Declaration taking into account the new realities. In my opinion, this is what the presidential amendment to the Russian Constitution is all about.
From our partner International Affairs
Coronavirus: A blessing in disguise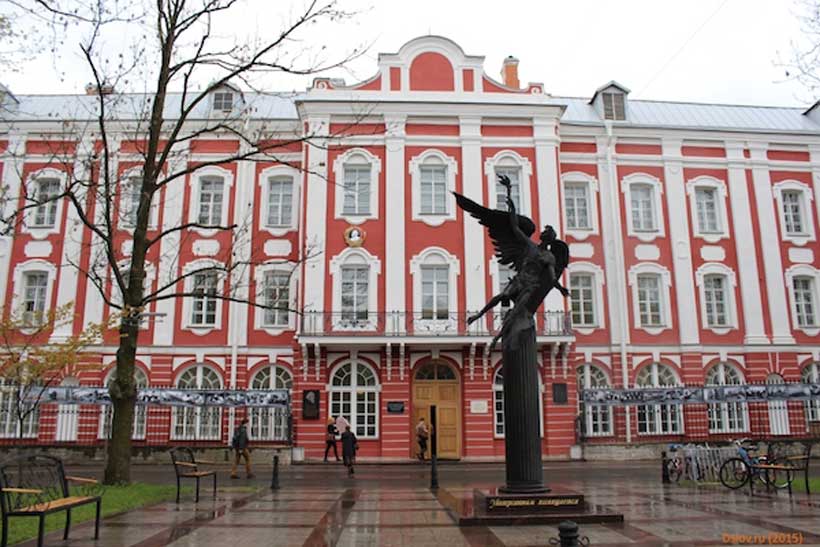 Last week, many universities and colleges in Europe and other countries canceled classes and moved to online instruction amid coronavirus fears as the authorities are trying to check the spread of the COVID-19 pandemic. Paradoxically, such measures can prove beneficial to the world's leading universities that practice online training and have developed platforms for this, above all in Russia, where the oldest educational institutions have long been using digital technology in teaching.
St. Petersburg State University (SPbU), the alma mater of Russia's President Vladimir Putin, is among the institutions, which are best prepared to go on-line, and a large number of dedicated courses developed by the university can already be found on federal educational platforms such as https://openedu.ru/. The issue of digital education featured prominently on the agenda of the 4thInternational Labor Forum held in St. Petersburg in February – the last major international event held by the university before the onset of the coronavirus pandemic. Speaking at the forum, the university's rector, Nikolay Kropachev, described SPbU as being at the forefront of the development of online courses and distance learning.
Nikolay Kropachev also said that the university had come a long way in promoting international cooperation, and was among the first to protect foreign students from being subjected to irrational and ill-advised measures related to the spread of coronavirus. In February, after many Russian politicians proposed isolating all students from Southeast Asia, Nikolay Kropachev appealed to common sense, questioning the need to place in quarantine for several months students who have not been in their home country since their last vacation.
Now that the entire university has gone on a kind of "antiviral" vacation, St. Petersburg State University is working out an algorithm of distance learning, including by foreign students, who come for a year or two studying in English and other languages. Thus, even if the coronavirus epidemic lingers on, students will not lose a semester or two and will be able to fully communicate with their tutors via a computer screen. Also, everyone is welcome to come aboard and join the training process. For more details, go to the University website.
Note: St. Petersburg State University is a complex of early 18th century buildings – the city's oldest stone structures, which housed the ministries of Russia's first emperor, Peter the Great. Nikolay Kropachev wants to move some of the classrooms out to create in their place several museums dedicated to Russian history and Russia's greatest scientists. Just like other Russian universities, SPbU now has chance to check the effectiveness of its achievements in the field of distance learning. "A blessing in disguise" as the Russian proverb has it.