Russia has taken an increasing interest in strengthening consistently its diplomacy with small island States especially Cape Verde, Mauritius, Maldives and Seychelles. Late December, the Kremlin appointed Deputy Director Artem Kozhin at the Foreign Ministry as the new ambassador to the island of Seychelles, signaling the strategic importance it attaches to this island state of Seychelles with an estimated population of 85 thousand, located in the Indian Ocean, northeast of Madagascar and east of Kenya.
Former Russian ambassador to Seychelles, Alexander Vladimirov said the relations between the two countries have been extremely cordial since the two countries established diplomatic relations following the independence of Seychelles in 1976. Russia and Seychelles have seen remarkable developments between the two countries, including the arrival of many Russian tourists. Russian investors have been investing in the country.
On June 30, 2016, Russia and Seychelles marked their 40th anniversary of the establishment of diplomatic relations between the two countries. Over the years, both have pledged to forge mutual cooperation in many spheres, but little is tangibly visible.
Notwithstanding that little progress, an agreement between the Russian Federation and the Republic of Seychelles waiving visa requirements for short-term trips by citizens of both countries was signed in Victoria, Seychelles, on Sept 2, 2015. Under the agreement, citizens of Russia and Seychelles with a valid passport, including a diplomatic or official passport, are exempted from visa requirements and may enter, stay or transit the territory of the other state without a visa for a term of up to 30 days.
As expected, both countries have exchanged official visits and held meetings at different times. During one of such meetings, Russian Foreign Minister, Sergey Lavrov, underscored the mutual interest in and readiness for the development of a joint plan for partnership, including transport and energy between Russia and Seychelles, and that would include the Southern African Development Community.
As far back as March 2015, on the topic that appeared that Russia planned to open military bases in Seychelles, Vietnam, Nicaragua and Cuba, Lavrov vehemently responded: "It is absolutely wrong. We have no plans to create military or marine bases abroad, but to resolve specific tasks: fighting piracy, pirates have appear in many parts of the world. Our fleet makes long-distance voyages. We agreed with some countries, that our ships use the existing infrastructure for calling into ports for maintenance and small repairs, supplementing food and water reserves, and for recreation of crews."
Seychelles has over the years, suffered from sea piracy. However, the island is a key participant in the fight against Indian Ocean piracy primarily committed by Somali pirates. Former president James Michel said: "The pirates cost a great percentage of the Seychelles GDP, including direct and indirect costs for the loss of boats, fishing, and tourism, and the indirect investment for the maritime security." These are factors affecting local fishing – one of the country's main national resources.
As a support base, the island is currently strategic zone for the United States¸ China and India that are already competing in the Indian Ocean. But Sanusha Naidu, a Senior Research Associate at the Institute for Global Dialogue based in Pretoria, South Africa, thinks that it is very strategic for Russia to strengthen engagements with these island States, especially Seychelles.
"Part of this will enable Moscow to have an important maritime security presence from the Indian Ocean Rim on the East Coast to the Atlantic seaboard on the West Coast. This could offer important sea-lanes for Moscow's economic transactions. But, it also represents crucial footprint to keep up with competitors like China and the United States in terms of geo-political interests," Naidu told Modern Diplomacy.
In July 2019, President Vladimir Putin accepted the credentials of 18 newly appointed foreign envoys, among them was Louis Sylvestre Radegonde (Republic of Seychelles). Putin pointed to the fact that Russia maintains friendly relations with the Republic of Seychelles. It counts on further joint work to expand cooperation including tourism, trade, economic and humanitarian spheres, noting strongly that the tourism sector is the primary industry of that country.
Seychelles is ranked high in terms of economic competitiveness, a friendly investment climate, good governance and a free economy. It has strong and friendly relations with various African and foreign countries. Based on this fact, Professor Dmitry Bondarenko, Deputy Director of the Institute for African Studies, explained to me that "as part of the sustainable efforts by Russia with individual African countries, Russia and Seychelles could cooperate in the priority areas such exploring the seabed for minerals, fishing and seafood processing, aquaculture and marine services (including marine finance and marine biotechnology)."
In an emailed interview for this article, Punsara Amarasinghe, who previously held a research fellowship at Faculty of Law, Higher School of Economics in Moscow and now a PhD Candidate in Law from Scuola Superiore Universitaria Sant'Anna di Pisa in Italy, discusses some aspects of Russia's relations with Seychelles.
The diplomatic relation between Russia and Seychelles does not have a long history compared to the robust relations between Russia and other African states. Nevertheless, in its brief history staring from 1976, Seychelles had made a rapport with the USSR. In particular, USSR ships anchored in Seychelles and Seychelles supported Soviet invasion of Afghanistan. However, Russian influence in Indian Ocean waned in the aftermath of the collapse of the Soviet era and Russia's interest in Seychelles consequently diminished.
Recently, Russia's interest in Indian Ocean and African states have been escalated as a part of its global agenda to restore Russia's role. Especially just a week before the assassination of Iranian General Solemani, Russia participated in a naval exercise along with Iran and China in Indian Ocean proving its interest in the maritime expansion in Indian Ocean.
Amarasinghe wrote in his email: "The indispensable importance of Indian Ocean appears as a key factor for any state interested in power expansion. It was not an exaggeration that Robert Kaplan vociferously exclaimed that one who controls Indian Ocean, will control the geo-political center of the world. Currently the only active military base of the US is located in Diego Garcia, 1800Km away from the Seychelles. The geographic position of Seychelles is alluring for Russia's blooming military interests and if Seychelles allows Moscow to initiate a military base in the island, the maritime hegemony upheld by the United States will be undoubtedly challenged."
More importantly, the crucial location of Seychelles parallel to African continent makes it a unique destination as a military base. However, realistically we cannot assume the possibility of seeing a Russian base in Seychelles in near future. Indeed, it is true that Seychelles' main port Victoria was opened for Russian vessels for refueling and other logistical issues. Yet, the same offer was given to many other nations including China and the United States.
On the other hand, Russia's internal economic chaos have significantly hit the military expenditures of the Russian army and it is a fact beyond dispute that the Chinese and the United States military budgets are forged ahead Russian annual military budget. The practical circumstances may not make it an easy task for Russian Federation to build a military base in the Seychelles, even though it has a significant strategic importance, according to Punsara Amarasinghe.
Nevertheless, if Chinese can pursue its fortune in Seychelles, it would be much significant for them as a military access to Indian Ocean and an apt strategic position for maritime Silk road. China has already established a military base in Djibouti and its proximity to the Seychelles will secure Chinese military presence strongly in Indian Ocean challenging the US hegemony. It seems to indicate that rather than thinking of a military base fully controlled by Russia, it is likely to see much of Chinese presence in Indian Ocean, or perhaps, in Seychelles. It will inevitably assist Russian interests too.
Maldives, independent island in the north-central Indian Ocean, while Mauritius is further south, located about 2,000 kilometres off the southeast coast of Africa. Seychelles is ranked high in terms of economic competitiveness, a friendly investment climate, good governance and a free economy. It has strong and friendly relations with various African and foreign countries.
By demographic developments down the years, Seychelles is described as a fusion of peoples and cultures. Seychellois, as the people referred to, are multiracial: blending from African, Asian and European descent creating a modern creole culture. Evidence of this strong and harmonious blend is seen, for instance, in Seychellois food that incorporates various aspects of French, Chinese, Indian and African cuisine. French and English are official languages. Seychelles is a member of the African Union, the Southern African Development Community, the Commonwealth of Nations, and the United Nations.
The Emerging "Eastern Axis" and the Future of JCPOA
Iranian Foreign Ministry spokesperson, Saeed Khatibzadeh recently said that Tehran would further strengthen its ties with Moscow via a strategic partnership. Said Khatibzadeh 'The initial arrangements of this document, entitled the Global Agreement for Cooperation between Iran and Russia, have been concluded'
This agreement will be similar in nature to the agreement signed by Iran with China in March 2021, dubbed as the strategic cooperation pact, which sought to enhance economic and strategic relations (China would invest 400 Billion USD in infrastructure and oil and gas sector while also strengthening security ties). Commenting on the same, Khatibzadeh also said that an 'Eastern axis' is emerging between Russia, Iran and China.
Closer ties with Russia are important from an economic, strategic point of view, and also to reduce Iran's dependence upon China (many including Iran's Foreign Minister had been critical of the 25 year agreement saying that it lacked transparency). Iranian Foreign Minister, Hossein Amir-Abdollahian on the eve of his Russia visit from October 5-6th, 2021 also stated that Iran while strengthening ties would not want to be excessively dependent upon either country.
Iranian Foreign Minister's visit to Russia
Iranian Foreign Minister, Hossein Amirabdollahian during his Russia visit discussed a host of issues with his Russian counterpart, Sergey Lavrov including the current situation in Afghanistan, South Caucasus, Syria and the resumption of the Vienna negotiations.
Russia and Iran have been working closely on Afghanistan (on October 20, 2021 Russia is hosting talks involving China, India, Iran and Pakistan with the Taliban).
It is also important to bear in mind, that both Russia and Iran have flagged the non-inclusive nature of the Taliban Interim government. Russia has in fact categorically stated that recognition of Taliban was not on the table. Said the Russian Foreign Minister, Sergey Lavrov on the sidelines of the United Nations General Assembly, 'the whole gamut of Afghan society — ethno-religious and political forces — so we are engaging in contacts, they are ongoing.'
China's approach vis-à-vis Afghanistan
Here it would be pertinent to point out, that China's stance vis-à-vis Afghanistan is not identical to that of Moscow and Tehran. Beijing while putting forward its concerns vis-à-vis the use of Afghan territory for terrorism and support to Uyghur separatist group East Turkestan Islamic Movement (ETIM), has repeatedly said that there should be no external interference, and that Afghanistan should be allowed to decide its future course. China has also spoken in favor of removal of sanctions against the Taliban, and also freeing the reserves of the Afghan Central Bank (estimated at well over 9 Billion USD), which had been frozen by the US after the takeover of Afghanistan by the Taliban.
If one were to look at the Joint Comprehensive Plan of Action JCPOA/Iran Nuclear deal, Russia has been urging Iran to get back to the Vienna negotiations on the one hand (these negotiations have been on hold since June), while also asking the US to return to its commitments, it had made under the JCPOA, and also put an end to restriction on Iran and its trading partners.
Conversation between US Secretary of State and Russian Foreign Minister
The important role of Russia is reiterated by the conversation between US Secretary of State Anthony Blinken with Russian Foreign Minister. Angela Merkel during her visit to Israel also made an important point that both China and Russia had an important role to play as far as getting Iran back on JCPOA is concerned. What is also interesting is that US has provided a waiver to the company building the Nord Stream 2 pipeline connecting Russia and Germany. The US has opposed the project, but the Department of State said waiving these sanctions was in US national interest. Both Germany and Russia welcomed this decision.
In conclusion, while there is no doubt that Russia may have moved closer to China in recent years, its stance on Afghanistan as well as it's important role in the context of resumption of Vienna negotiations highlight the fact that Moscow is not keen to play second fiddle to Beijing. The Biden Administration in spite of its differences has been engaging closely with Moscow (a number of US analysts have been arguing for Washington to adopt a pragmatic approach vis-à-vis Russia and to avoid hyphenating Moscow with Beijing). In the given geopolitical landscape, Washington would not be particularly averse to Tehran moving closer to Russia. While the Iranian spokesperson, Saeed Khatibzadeh spoke about a Eastern axis emerging between Moscow, Tehran and Beijing, it would be pertinent to point out, that there are differences on a number of issues between Moscow and Beijing. The Russia-Iran relationship as well as US engagement with Russia on a number of important geopolitical issues underscores the pitfalls of viewing geopolitics from simplistic binaries.
New U.S. travel rules excludes foreigners vaccinated with Russia's Sputnik V
Local and foreign media have stepped up reports about rising Covid-19 infections in Russia. While the reports also indicated high deaths in the country, other highligted new trends that are noticeably appearing. Interestingly, directors at the Russian tourism and travel agencies say that many Russians are lining up for vaccine tourism in Serbia, Bulgaria and Germany and a few other foreign countries.
These Russians aim at getting foreign vaccines including Pfizer, Moderna and Johnson & Johnson and AstraZeneca.
Here are a few facts about Russian vaccines.
Russia's Sputnik V was the first officially registered coronavirus vaccine on August 11, 2020. Russia is using four vaccines for mass vaccination for Covid-19. These are Sputnik V and Sputnik Light developed by the Russian Health Ministry's Gamaleya Center.
EpiVacCorona developed by the Vector Center of the Federal Service for Surveillance on Consumer Rights Protection and Human Wellbeing (Rospotrebnadzor), and CoviVac developed by the Chumakov Institute of the Russian Academy of Sciences.
Clinical trials of the EpiVacCorona vaccine on teens aged from 15 to 17 might begin in the near future.
China has 1.3 billion population and has given the two billionth vaccine by the end of August, the United State has 380 million and attained 60% of its population. In Europe, vaccination rate is highly at an appreciable level.
Overall, Russia with an estimated 146 million people has Europe's highest death toll from the pandemic, nearly 210,000 people as at September 30, according to various authentic sources including the National Coronavirus Task Force.
More than 42 million Russians have received both components of a coronavirus vaccine, according to Russian Deputy Prime Minister Tatyana Golikova.
"The number of citizens who have received the first component of a vaccine has topped 44 million, and more than 37 million people have completed a full vaccination course," Golikova said.
She gave an assurance back in July that once the population have been immunized with at least the first component of a two-shot vaccine, herd immunity to Covid-19, or at least an 80% vaccination rate, should be reached by November 1.
Reasons: Even though Russia boasted of creating the world's first coronavirus vaccines, vaccination is very low. Critics have principally blamed a botched vaccine rollout and mixed messages the authorities have been sending about the outbreak.
In addition, coronavirus antibody tests are popular in Russia and some observers suggest this contributes to the low vaccination numbers.
Western health experts say the antibody tests are unreliable either for diagnosing Covid-19 or assessing immunity to it. The antibodies that these tests look for can only serve as evidence of a past infection. Scientists say it's still unclear what level of antibodies indicates that a person has protection from the virus and for how long.
Russia has registered Sputnik V in more than 150 foreign countries. The World Health Organization is yet to register this vaccine. For its registration, it must necessarily pass through approved procedures, so far Russia has ignored them, according reports.
There have also been several debates after the World Health Organization paused its review process of the Sputnik V vaccine over concerns about its manufacturing process, and few other technical reasons. While some talked about politicizing the vaccine registration, other have faced facts of observing recognized international rules for certifying medical products as such vaccines.
During the first week of October, Russian Health Minister Mikhail Murashko has reiterated or repeated assertively that a certain package of documents were needed to continue the process for the approval of the Russian coronavirus vaccine Sputnik V by the World Health Organization. The final approval is expected towards the end of 2021.
Still some the problems with the registration as unfair competition in the global market. For instance, Russian Minister of Industry and Trade Denis Manturov said in an interview with the Rossiya-24 television channel on October 5: "I think it is an element of competition. Until Pfizer covers a certain part of the market, it is pure economics."
On the other side, Pyotr Ilyichev, Director for International Organization at the Russian Foreign Affairs Ministry, told Interfax News Agency, for instance that World Health Organization has been playing politics around Russian vaccine especially when it is need in most parts of the world.
"The world is facing an acute shortage of vaccines for the novel coronavirus infection. In certain regions, for instance in African countries, less than 2% of the population has been vaccinated. The Russian vaccine is in demand, and the UN stands ready to buy it," he told Interfax.
"However, certification in the WHO is a complex, multi-step process, which was developed in the past in line with Western countries' standards. It requires time and serious efforts from our producers. We hope that this process will be successfully finalized in the near future," Ilyichev said.
Chairman of the State Duma's Foreign Affairs Committee Leonid Slutsky has described as discriminatory a decision reported by foreign media that the United States, under its new consular rules, would deny entry for foreigners immunized with the Russian Covid-19 vaccine Sputnik V.
"Thus, the U.S. will blatantly embark on a path of 'vaccine discrimination.' There are absolutely no grounds for such decisions. The efficacy and safety of the Sputnik V vaccine have been confirmed not only by specialists, but also by its use in practice," Slutsky said on Telegram.
He cited an article in The Washington Post saying that from November the United States may begin denying entry to foreigners vaccinated with Sputnik V.
It means that if such additional border measures are adopted, foreigners seeking entry to the United States will have to be immunized with vaccines approved for use either by American authorities or the World Health Organization.
According to an article published in The Washington Post, for the first time since the pandemic began, the United States intends to loosen entry restrictions for foreigners vaccinated against Covid-19.
The new rules, which enter into force in November, will not apply to Russians vaccinated with Sputnik V and citizens of other countries using this Russian vaccine.
Under the new rules, foreigners will enter United States only if they are immunized with vaccines approved for use by the United States Food and Drug Administration or the World Health Organization. Russia's Sputnik V is yet to be approved by the World Health Organization and is not recognized by the United States.
Should Russia Be Worried by the New AUKUS Alliance?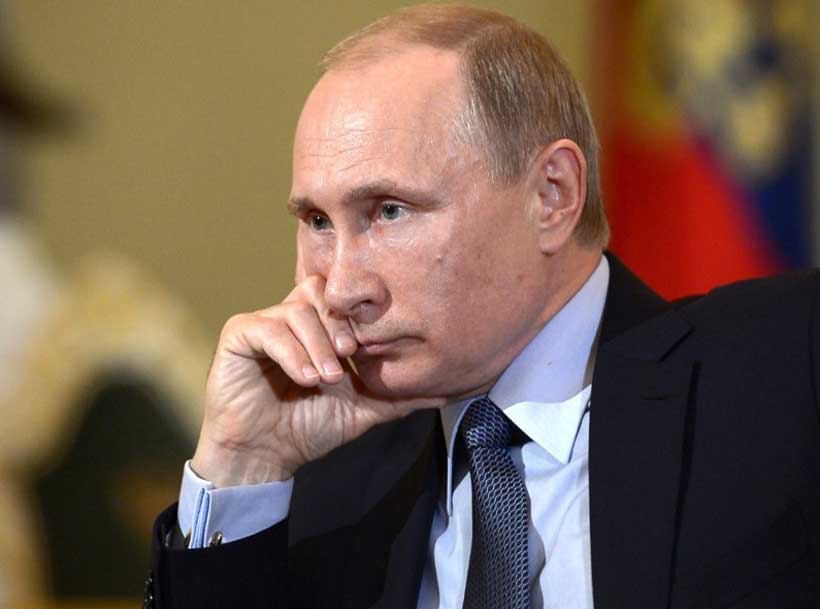 The establishment of a new trilateral military and political alliance consisting of the United States, Australia, and the UK (AUKUS) and the corollary rupture of France's "contract of the century" to build a new generation of diesel-powered submarines for Australia elicited mixed reactions in Russia. Some were pleased to see a conflict arise between the United States and France, while some expressed concern that the alliance targets Moscow just as much as it does Beijing. Others were worried about the implications of the U.S. decision to share nuclear submarine technology with a non-nuclear state (instead of the French diesel submarines, Canberra will now get eight nuclear submarines).
These are valid points, but they all focus on the short-term consequences of the creation of AUKUS. Yet the decision to form a trilateral union and the new format of modernizing Australia's underwater fleet will also have long-term implications, including for Russia.
Above all, the launch of AUKUS has confirmed that the standoff with China is indisputably the number one foreign policy priority for U.S. President Joe Biden and his administration. Standing up to China is apparently worth risking a serious fallout with Paris over, worth putting Canberra in an awkward position, and worth expanding the interpretation of nonproliferation. The fact is that it's getting increasingly difficult for Washington to single-handedly compete with Beijing in the naval arena, especially in the eastern Pacific Ocean, so it has no choice but to lean on its most reliable partners while ignoring the inevitable costs.
Nuclear-powered submarines have only one indisputable advantage over modern diesel submarines: a greater operating range, thanks to their superior autonomy. If the new submarines were intended only to defend Australia, there would be no need for them to be nuclear. If, however, they are expected to perform covert operations over many months in more remote waters—in the Taiwan Strait, near the Korean Peninsula, or somewhere in the Arabian Sea—then a nuclear reactor would be a significant advantage.
For Russia, this means that any of its actions from now on will be viewed by Washington within the context of the U.S.-Chinese confrontation. The White House will, for example, turn a blind eye to Moscow's cooperation with New Delhi and Hanoi on military technology, seeing it as a way to shore up the regional counterbalance to Beijing. Russia's ongoing assistance with China's naval modernization program, on the other hand, will be closely scrutinized and could become grounds for new U.S. sanctions against both countries.
There has been some speculation that AUKUS will, with time, become an Asian equivalent of NATO, with more countries joining, from Canada and New Zealand to Japan and South Korea, and eventually even India and Vietnam. These predictions have unsurprisingly elicited concern in Russia.
Yet they are unlikely to come true. Countries like South Korea and India have no desire to join a multilateral military alliance that could jeopardize their relations with other countries. In any case, the establishment of a new structure is in itself an indirect acknowledgement by Washington that the twentieth-century rigid model of alliances is not right for this century. If anything, AUKUS is an attempt to find a modern alternative to NATO.
It's inevitable that the role of NATO in U.S. strategy will decrease, but that's not necessarily in Russia's long-term interests if it means the organization will be replaced with structures such as AUKUS. NATO has detailed and clearly articulated decisionmaking procedures and mechanisms for reaching compromises among its many members. Decisions made by NATO may be unpalatable for Moscow, but they are generally consistent and predictable. The same cannot be said of less heavyweight structures such as AUKUS, from which any number of improvised reactions could ensue, inevitably adding to the political risks.
The concept of AUKUS envisages that control of ocean lanes will continue to be a U.S. priority. The United States is not capable of establishing sufficient control over land transport corridors in Eurasia, nor does it need to do so: the main global cargo traffic routes will be maritime for the foreseeable future. For this reason, it is the world's oceans rather than continental Eurasia that will be the main battleground between the United States and China.
For Russia, as a predominantly land power, that is overall a good thing—as long as Moscow doesn't strive to position itself at the epicenter of the Chinese-American standoff. In theory, in a couple of decades' time, Australian submarines could turn up off the coast of Russia's Sakhalin Island and Kamchatka Peninsula, or even cross the Bering Strait into the Arctic Ocean, creating a new potential threat for Russia's Northern Fleet. There is every reason to suppose, however, that their main routes will lie much further south, and will not directly impinge upon Russian interests.
It is noteworthy that at around the same time as the establishment of AUKUS, China submitted an application to join the Comprehensive and Progressive Agreement for Trans-Pacific Partnership (TPP). The TPP was actually conceived as part of the strategy for China's economic containment under former U.S. president Barack Obama, though his successor Donald Trump refused to take part in the initiative. China's chances of joining the TPP are slim, but in making the request, Beijing is once again demonstrating that for its part, it would like to limit its rivalry with Washington to the realm of trade, investment, and technology. By creating AUKUS, on the other hand, the United States and its partners are increasingly signaling their intention of extending the confrontation to the field of military technology and the geopolitical arena.
Back in May 1882, when Germany, Austria-Hungary, and Italy agreed to establish the military and political bloc known as the Triple Alliance, it's unlikely that anyone in Europe gave a second thought to the possible long-term consequences. After all, the aim of the alliance was purely the containment of France, where revanchism was rife following the country's defeat in the Franco-Prussian War of 1870–1872. There were no bigger plans in Berlin, Vienna, or Rome at that time. Yet little more than thirty years later, the European continent was awash with the bloodshed of an unprecedented war.
Today, AUKUS looks like a rickety and unstable structure cobbled together in a hurry. But in twenty or thirty years, the logic that prompted its members to establish a new military and political alliance could lead them into a situation that neither they nor their opponents can get out of without the most severe consequences for themselves and the rest of the world. That is the main long-term danger from AUKUS.
From our partner RIAC