APEC to Bring a New Vision in 2020
APEC's 21 member economies will finalize in 2020 a new vision for the forum's next phase, said the APEC Secretariat's Executive Director Dr Rebecca Sta Maria.
"We will see the completion of our long-term goal of free and open trade known as Bogor Goals at the end of this year. The question for us now is, where do we go next?" said Sta Maria to senior diplomats and business leaders at a panel discussion about the future of global trade hosted by the Asia Business Trade Association.
Since 1994, the Bogor Goals have inspired member economies to pursue individual and collective action to reduce barriers to trade and investment. These efforts have led to a region-wide reduction in average tariffs, which were 17 percent in the 1980s to around 5 percent today.
"We will take stock of what we have done for the past 30 years and work closely together to draw the next phase of the vision that will guide the forum for the next decades," she added.
APEC has been preparing for this transition. Three bodies—the APEC Vision Group, the APEC Business Advisory Council, and the Pacific Economic Cooperation Council—have respectively issued recommendation reports for the forum's next direction.
"There are common threads throughout the reports, including trade and investment liberalization, regional economic integration, sustainability, the digital economy, and skills," explained Sta Maria.
During the discussion, Sta Maria highlighted APEC's substantial achievements in 2019—Chile's host year—which include roadmaps for women and inclusive growth, marine debris, and combatting illegal, unreported and unregulated (IUU) fishing. Throughout 2020, APEC economies will be discussing action plans to operationalize the roadmaps, led by Malaysia as the host of APEC this year.
The first Senior Officials Meeting (SOM1), which will kick off APEC 2020 in earnest, will be held from 3 to 22 February in Putrajaya, Malaysia.
Torture, killings, lawlessness, still blight Burundi's rights record
The people of Burundi continue to endure serious human rights violations including possible crimes against humanity, the majority committed by those with links to the ruling party, UN-appointed independent investigators said on Thursday.
Despite a pledge by President Evariste Ndayishimiye to address the situation in the country after years of violent repression, crimes including arbitrary detention and execution, torture and intimidation, have not stopped, according to the UN Commission of Inquiry on Burundi.
"Not only have grave human rights violations continued to occur, but in some respects the situation has deteriorated", since President Ndayishimiye's took office in June last year, Commission chair Doudou Diene told journalists in Geneva.
These abuses happened against a backdrop of "multiple armed attacks" by opponents of the Government since August 2020, Mr. Diene explained.
"While seeking persons allegedly involved in the armed attacks or collaborating with rebel groups, the security forces targeted mainly members from the main opposition party, the National Congress for Liberty (CNL), former members of the Tutsi-dominated Burundian Armed Forces (ex-FAB), returnees and some of their family members. Some were executed, others disappeared or were tortured while detained arbitrarily."
Dire situation
The Commission noted that although the level of political violence in the Great Lakes nation decreased immediately after the 2020 elections – and with the country appearing to be "on the road to normalization" – the human rights situation remains "dire".
The national poll was held after the death of President Pierre Nkurunziza, whose decision to stand for a controversial third term in 2015 sparked major protests and mass displacement, and ultimately the establishment of the Commission of Inquiry by the Human Rights Council, in 2016.
The political climate today is "highly intolerant of dissent", the Commissioners maintained in their fifth and final report to the Human Rights Council, highlighting how members of opposition parties – notably the CNL – have been targeted, in particular since June 2021.
Imbonerakure impunity
Many security officers and others linked to the ruling party, the CNDD-FDD, continued to go unpunished for their crimes, they added, pointing to agents of the National Intelligence Service (SNR), police officers – including from the Mobile Rapid Intervention Groups (GMIR) – and the Imbonerakure youth-league, whose brutality has been documented in previous Commission of Inquiry reports.
Individuals belonging to these groups are "the main perpetrators of those violations, some of which could amount to crimes against humanity", the Commission of Inquiry report said. "They continue to enjoy widespread impunity for their actions, as has been the case since 2015."
Justice reforms lacking
Highlighting the lack of promised structural reforms to promote accountability in the country, Commissioner Françoise Hampson said that the "rule of law in Burundi continues to erode, despite the stated intention of President Ndayishimiye to restore it".
In common with the Commission's previous findings, Ms. Hampson noted how testimonies gathered for its latest report pointed to an organized campaign "against those elements of the civilian population that were seen as or thought to be hostile to the government in power" – a potential crime against humanity. "Some of the violations that this year's report detail, seem to be a continuation of that policy," she added.
In Burundi, the judicial system could not be relied upon "to curb or remedy human rights violations", Ms. Hampson continued, warning that the newly elected Government "has only been strengthening its control over the judiciary".
For the past five years, the Commission of Inquiry on Burundi has documented, monitored and reported alleged human rights violations in Burundi.
It has conducted more than 1,770 interviews, including remotely, in the Democratic Republic of the Congo (DRC), Rwanda, Tanzania, Uganda, as well as Burundi.
The Commission is scheduled to present its report to the Human Rights Council on 23 September, 2021.
Women in Albania to Gain Greater Access to Global Digital Jobs Market
"Digital Jobs Albania" is a new World Bank initiative that will help women in Albania gain better access to online work opportunities and connect with the global economy. The initiative will provide intensive 3-month training in digital skills for women aged 16-35 years, empowering them to access online freelancer job opportunities in graphic design, web development and digital marketing.
The emergence of online freelancer job markets is creating new opportunities for Albanians to connect with the global economy. Websites such as Upwork, Fiverr and People Per Hour allow Albanians with the right skills to access online project work commissioned by companies and individuals anywhere in the world, while staying in their local communities.
Women in particular stand to gain. The female labor force participation in Albania is still 14.6 percentage points lower than for males. The gender pay gap remains 6.6 percent, according to 2020 data from the Albanian National Statistical Authority (INSTAT). The emerging online freelancing work model can play an important role in narrowing these gaps. Flexible work hours and the ability to work from home can help more women with the right skills stay in the labor market and gain financial independence.
The Digital Jobs Albania initiative, implemented in partnership with the Government of Albania, Coderstrust (an international digital skills training provider), and EuroPartners Development (a local consulting company), will provide an online training program to equip selected participants with in-demand technical skills. It will also provide mentorship to participants and help them develop the soft skills needed to successfully compete for project work on online freelancer websites.
"This initiative offers an exciting new opportunity for Albanian women to acquire digital skills and join the online economy – a blueprint to inspire future projects in this space," says Emanuel Salinas, World Bank Country Manager for Albania. "No one can afford to be left behind in the ongoing digital transformation."
The initiative is part of broader ongoing World Bank engagement in Albania to help the country leverage the economic opportunities associated with digital trade in goods and services.
"Albania has recognized the importance of digital markets as an opportunity for economic development. We have mobilized a team from across the World Bank to support this effort, through this new initiative and others in the future," says Christoph Ungerer, the World Bank task team leader for the Albania Digital Trade Project.
Picking the perfect social media channel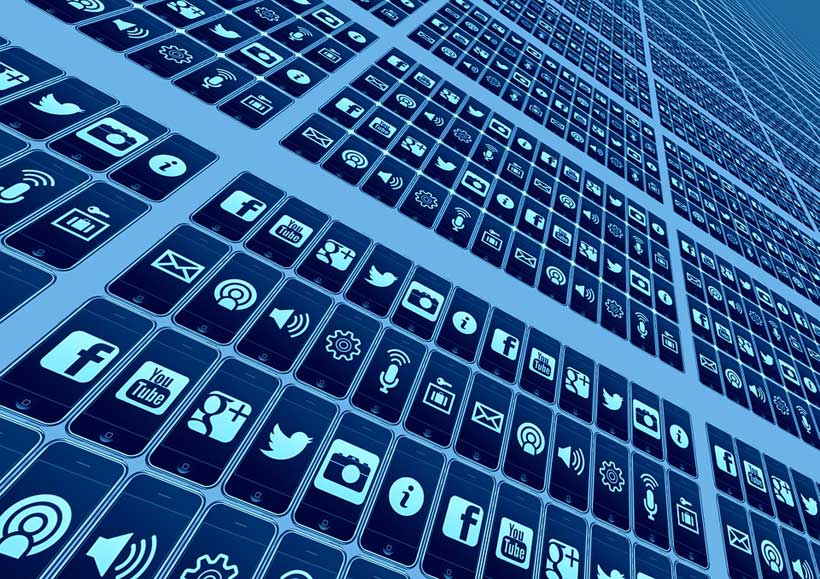 No product or service can be purchased if nobody knows that it exists. This is the function of marketing, which is to create awareness about your brand, engage with followers to promote the value which you offer and receive value in return, via sales. For decades the process of marketing involved a heavy price tag, as advertising via TV, radio and magazine involved a multitude of costs. While some of these mediums are still popular, today with the incredible addition of social media channels, marketing is now the gift that keeps on giving. Traditional methods cannot compete with the ease of use, quick feedback available thanks to the 2-way flow, and their pricing, a fraction of the cost. Each of the platforms currently available opens the door to a stage on which you can entertain clients, old and new, in a friendly and informal manner, which doesn't of course negate the necessity for quality and thoughtful content, regularly. What you do on one can be easily repeated on another, oftentimes with only minor adjustments, so don't feel pressured to select only one. All do have a personality though, so consider these aspects as you determine where to next.
• Your Audience
You need to know where your target audience is, what they are talking about, what they are responding to, and how you will be able to convert them into a customer. You will want to know on which networking platforms these people spend their time. As you brainstorm these vital questions, you will determine a list of your target audiences and then you can set out to find them online. Instagram, for example, has become more than just a way to share your vacation pictures with friends and family. Brands have been using Instagram as a new marketing platform for years now because there's a great potential for growing a business regardless of what demographic you want to target. And using an Instagram growth service like Growthsilo makes things even easier because it allows you to reach a massive audience in no time. With over 1 billion active monthly users of the app, it's worth exploring how you can tap into this audience to grow your business.
In this post, we'll discuss some best practices for utilizing Instagram as an effective tool in your digital marketing strategy. For example: Try adding links to products or services within the captions of posts; use hashtags strategically; utilize geolocation filters; make sure you're posting content
The demographics of each social media platform indicate who they appeal to in the main and this is valuable insight and can inform your choice, however, these stats change quite regularly, as the platforms morph with new offerings. Current info is available online, so tap in when you're ready. That said, almost all the platforms appeal to a full range of demographics, so your efforts on all will not go unrewarded if implemented efficiently.
• Advertising Options
Your business profile on each of the platforms will be a core focus area for your calendar of content which you must be deliberate about developing. Fools rush into random posts, published at any time of the day and on any day of the week. Stats provide evidence on when your post advertising your latest product will have the greatest likelihood of being seen. Ignoring these key insights will mean that your communication will disappear in the user's feed, never to be seen, acknowledged, or acted upon. TikTok, Instagram, and Twitter have each developed an advertising-specific facility on their platform, which is an additional marketing avenue and all will ensure a bigger stage and brighter lights on which to captivate. This additional service is professionally supported by each platform who well understands how attractive and effective this value-add is. The more informal option of engaging on other apt user profiles, including industry influencers, competitors, active followers, is a valuable avenue to include in your campaigns. Likes and comments elsewhere increase your visibility, following, and the bottom line.
• Posting Methods
Publishing on all platforms means that the content you've prepared and placed into a post will be distributed to all your followers. What this content looks like and how it reads will differ from one to another and this will be based on the personality of each platform. TikTok calls you to action with a 15 second to 3-minute short-form video, which is casual, fun, and informative. Instagram encourages visuals, whether a static image or a video, blended with concise copy and hashtags. The latter, also an integral part of Twitter, categorizes your product aptly online, making you significantly more visible. Twitter, originally focused on succinct copy, now also highlights the efficacy of drawing attention via an image. They evoke feelings and oftentimes inspire. They can stop the viewer in their tracks within a split second, which is much harder for copy to do, which requires more of the users time, something which is in limited supply
Essential homework is done, the list of social media channels that will appear on your menu will include Twitter, TikTok, and Instagram. Avoid distracting yourself from that which you are responsible for within the business unless circumstances allow. Otherwise, contract with one of the many digital marketing experts who will hold your hand on this vital journey.