The effect of wildfires on sustainable development
With only 10 years left to achieve the Sustainable Development Goals, world leaders in September 2019 called for accelerated action in the next decade to deliver at the scale and speed required. Climate change and global heating however, are increasing the likelihood and intensity of wildfires, which could have a growing impact on the achievement of the Sustainable Development Goals.
For example, the 2019–2020 Australian bushfire season came at the end of the second hottest year on record, with multiple record high temperatures experienced across Australia at the beginning of its wildfire season. This has created far more flammable conditions than usual, leading to multiple megafires and a total burned area said to be over 18 million hectares (186,000 square kilometres, an area bigger than England and Wales).
In addition to the widely reported impact in terms of immediate loss of life, homes and animals in developed parts of the world, the growing scale of wildfires around the world can also have serious impacts on a number of the Sustainable Development Goals.
GOAL 1: No poverty and GOAL 2: Zero hunger
The poor are often hit hardest by global heating. They are the ones least able to adapt; they also tend to be more heavily reliant on natural resources, such as firewood, forest-based plant food and medicines. Forests provide food and medicines for indigenous peoples and many others. Many people's livelihoods, especially in developing countries, depend on intact forest resources, and an abnormally large wildfire can be disastrous.
GOAL 3: Good health and well-being
Smoke from wildfires causes air pollution and is bad for your health no matter where you live. Wildfires release harmful pollutants including particulate matter and toxic gases such as carbon monoxide, nitrogen oxides, and non-methane organic compounds into the atmosphere. Wildfires can cause displacement, stress and anguish to people who have to flee them, beyond those who suffer direct impacts.
The United Nations Children's Fund (UNICEF) reported on 23 September 2019 that wild forest and peatland fires across Kalimantan and Sumatra, Indonesia, were putting nearly 10 million children at risk from air pollution. In many countries, escape and protection from air pollution is a privilege not everyone can afford or has equal access to. Air purifiers and good quality pollution masks can be expensive. Those who can't afford to take time off work may not be able to avoid areas cloaked in smoke, for example.
GOAL 5: Gender equality
Women and girls, especially in developing countries, tend to be more at risk during disasters such as megafires. According to the United Nations Development Programme, the poor are likely to live under circumstances that make them less likely to survive and recover from a disaster event. Studies have shown that disaster fatality rates are much higher for women than for men due, in large part, to gendered differences in capacity to cope with such events and insufficient access to information and early warnings.
GOAL 6: Clean water and sanitation
Particulates and black carbon from forest fires are carried in the air and enter water courses. Researchers have quantified and characterized the black carbon flowing in the Amazon. "In aquatic ecosystems, effects of acidity, nitrogen, and mercury on organisms and biogeochemical processes are well documented. Air pollution causes or contributes to acidification of lakes, eutrophication of estuaries and coastal waters, and mercury bioaccumulation in aquatic food webs," says a study titled Effects of Air Pollution on Ecosystems and Biological Diversity in the Eastern United States.
GOAL 9: Industry, innovation and infrastructure
When they spread to urban or semi-urban areas, wildfires can damage infrastructure such as power lines, mobile phone masts and homes. Rebuilding may be costly or time consuming.
GOAL 12: Responsible consumption and production
Extravagant lifestyles and unsustainable consumption of natural resources in many countries, and associated pollution, are contributing to global heating which in turn makes wildfires more likely.
GOAL 13: Climate action
Wildfires release carbon dioxide (CO2) and other greenhouse gases into the atmosphere and contribute to global heating when the size of the fire exceeds the CO2 reabsorption potential of re-growth. Particles and gases from burning biomass can be carried over long distances, affecting air quality in regions far away. Particles can also land on snow and ice, causing the ice to absorb sunlight that it would otherwise reflect, thereby accelerating global warming. Wildfires on highly combustible peatland are particularly relevant for climate as they emit far more CO2 than ordinary forest or bush fires. These phenomena are known as climate feedback loops and increase the burden of emissions that must be reduced to limit global temperature increase.
GOAL 15: Life on land
While humans have used fire to manage landscapes for thousands of years, current wildfires, exacerbated by global heating and drought, are growing in scale and impact, destroying houses, infrastructure and wildlife—affecting biodiversity. They can cause economic decline, at least in the short term.
Mobile game aims to bridge gap between citizens and leaders on climate action
Millions of people worldwide will get to share their views on climate action through a UN campaign launched on Thursday aimed at connecting them with Governments and policy makers.
The Mission 1.5 campaign is built around an internet and mobile video game that educates people about climate policy and allows them to vote on possible solutions.
The campaign was developed by the UN Development Programme (UNDP), alongside experts in game development, climate science and public polling.
"Together with partners from across the private and public sectors, we have the ability with this campaign to connect millions of people with their governments in an innovative two-way discussion on solutions to the climate crisis, and increase ambition ahead of the COP26 climate talks in Glasgow later this year", said Achim Steiner, UNDP Administrator.
Mission 1.5 takes its name from the collective effort to limit global temperature rise to 1.5 degrees Celsius, as agreed by world leaders meeting in Paris in 2015.
Described as the world's biggest survey of public opinion on climate change, it aims to give 20 million people a chance to have their say. A previous survey ahead of the Paris talks canvassed 10,000 people in 76 countries.
Players will take on the role of climate policymakers who make decisions to meet the 1.5 degree goal.
Afterwards, they will vote on key climate actions that they would like to see adopted. The data will be analyzed and delivered to Governments.
The hope is that the game will bridge the gap between citizens and governments on climate action.
"People often feel disconnected from the leaders that must make urgent decisions on the climate crisis," said Cassie Flynn, UNDP Climate Change Advisor.
"Mission 1.5 is a way to help people understand climate solutions and make their voices heard. In many ways, it is the People's Climate Vote."
WWF: US Will Suffer World's Biggest Economic Impact Due to Nature Loss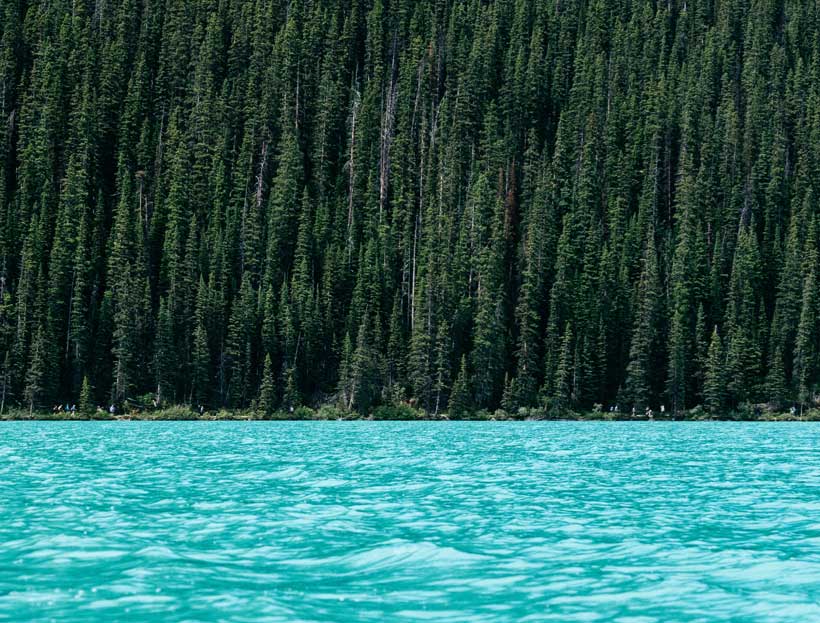 A new World Wildlife Fund report reveals for the first time the countries whose economies would be worst affected over the next 30 years if the world doesn't act urgently to address the global environmental crisis.
The study, Global Futures, which calculated the economic cost of nature's decline across 140 countries ranging from India to Brazil, shows that if the world carries on with "business as usual," the United States would see the largest losses of annual GDP in absolute terms, with $83 billion wiped off its economy each year by 2050 – an amount equivalent to the entire annual GDP of Guatemala.
"This groundbreaking report shows that the U.S. will suffer the world's biggest economic impact due to nature loss," said Rebecca Shaw, chief scientist, World Wildlife Fund. "We cannot envision a just and stable country, and a prosperous economy, if forests disappear, pollinators vanish, biodiversity collapses and rivers and the ocean are depleted. Continuing with business as usual could lead to disastrous outcomes. We need governments and corporations to halt nature loss and tackle this planetary emergency."
The Global Futures study used new economic and environmental modeling to assess what the macroeconomic impact would be if the world pursued "business as usual," including widespread and land-use change, continued increase in emissions of greenhouse gases, and further loss of natural habitats. It found this status quo approach would cost the world at least $479 billion a year, adding up to $9.87 trillion by 2050 – roughly equivalent to the combined economies of the UK, France, India and Brazil.
In contrast, under a scenario in which land-use is carefully managed to avoid further loss of areas important for biodiversity and ecosystem services, which the study terms the 'Global Conservation' scenario, economic outcomes would be dramatically better, with global GDP rising by $490 billion per year above the business as usual calculation.
Japan and the UK also stand to lose staggering amounts – $80 billion and $21 billion every year respectively. The projected economic losses in the United States, Japan and UK are due largely to expected damage to their coastal infrastructure and agricultural land through increased flooding and erosion as a result of losses of natural coastal defenses such as coral reefs and mangroves.
Developing countries will also be badly affected, with Eastern and Western Africa, central Asia and parts of South America hit particularly hard, as nature loss impacts on production levels, trade and food prices. According to the report, the top three countries predicted to lose the most as a percentage of their GDP are Madagascar , Togo and Vietnam , which by 2050 are expected to respectively see declines of 4.2 percent, 3.4 percent and 2.8 percent per year.
"It's difficult for many people to conceptualize the true value of nature and the many benefits it provides to humanity," says Shaw. "This report translates nature loss into country-specific economic terms – a tangible and powerful way to galvanize action from private sector leaders and government officials."
This pioneering method of analysis was created through a partnership between WWF , the Global Trade Analysis Project at Purdue University, and the Natural Capital Project, co-founded by the University of Minnesota.
Steve Polasky, Co-Founder of the Natural Capital Project, said: "The world's economies, businesses and our own well-being all depend on nature. But from climate change, extreme weather and flooding to water shortages, soil erosion and species extinctions, evidence shows that our planet is changing faster than at any other time in history. The way we feed, fuel and finance ourselves is destroying the life-support systems on which we depend, risking global economic devastation."
Thomas Hertel, Executive Director of the Global Trade and Analysis Project, said: "The science and economics are clear. We can no longer ignore the strong economic case for restoring nature. Inaction will cost us far more than actions aimed at protecting nature's contributions to the economy. To ensure positive global futures, we need to achieve more sustainable patterns of production and land use, and reform economic and financial systems to incentivize nature-based decision making."
Why Australia's 2019-2020 bushfire season was not normal, in three graphs
Data from satellite sources assembled by the United Nations Environment Programme's (UNEP) World Environment Situation Room confirms that the wildfires in Australia in the last two months of 2019 and the first six weeks of 2020 were far from normal.
2019 was the second hottest year on record since 1880, and Australia recorded its warmest temperatures ever in December 2019.
"The trend is very clear: 37 of the last 40 years were the warmest recorded since 1880, and the six warmest years recorded were the last six years," says Pascal Peduzzi, Director of UNEP's Global Resource Information Database in Geneva. "For those who think Australia is always burning, the following graphs clearly show that these fires were exceptional."
"This service, accessible via the UNEP's World Environment Situation Room, is provided for all countries at national and provincial levels. It identifies trends in wildfire activity since 2003, when the data first became available and monitoring began. We have sliced and diced the satellite-based data on wildfires worldwide from 2009 to the present day. We analyse the wildfires' data by month, type of land cover, protected area, province and nation to produce information products," Peduzzi adds.