The effect of wildfires on sustainable development
With only 10 years left to achieve the Sustainable Development Goals, world leaders in September 2019 called for accelerated action in the next decade to deliver at the scale and speed required. Climate change and global heating however, are increasing the likelihood and intensity of wildfires, which could have a growing impact on the achievement of the Sustainable Development Goals.
For example, the 2019–2020 Australian bushfire season came at the end of the second hottest year on record, with multiple record high temperatures experienced across Australia at the beginning of its wildfire season. This has created far more flammable conditions than usual, leading to multiple megafires and a total burned area said to be over 18 million hectares (186,000 square kilometres, an area bigger than England and Wales).
In addition to the widely reported impact in terms of immediate loss of life, homes and animals in developed parts of the world, the growing scale of wildfires around the world can also have serious impacts on a number of the Sustainable Development Goals.
GOAL 1: No poverty and GOAL 2: Zero hunger
The poor are often hit hardest by global heating. They are the ones least able to adapt; they also tend to be more heavily reliant on natural resources, such as firewood, forest-based plant food and medicines. Forests provide food and medicines for indigenous peoples and many others. Many people's livelihoods, especially in developing countries, depend on intact forest resources, and an abnormally large wildfire can be disastrous.
GOAL 3: Good health and well-being
Smoke from wildfires causes air pollution and is bad for your health no matter where you live. Wildfires release harmful pollutants including particulate matter and toxic gases such as carbon monoxide, nitrogen oxides, and non-methane organic compounds into the atmosphere. Wildfires can cause displacement, stress and anguish to people who have to flee them, beyond those who suffer direct impacts.
The United Nations Children's Fund (UNICEF) reported on 23 September 2019 that wild forest and peatland fires across Kalimantan and Sumatra, Indonesia, were putting nearly 10 million children at risk from air pollution. In many countries, escape and protection from air pollution is a privilege not everyone can afford or has equal access to. Air purifiers and good quality pollution masks can be expensive. Those who can't afford to take time off work may not be able to avoid areas cloaked in smoke, for example.
GOAL 5: Gender equality
Women and girls, especially in developing countries, tend to be more at risk during disasters such as megafires. According to the United Nations Development Programme, the poor are likely to live under circumstances that make them less likely to survive and recover from a disaster event. Studies have shown that disaster fatality rates are much higher for women than for men due, in large part, to gendered differences in capacity to cope with such events and insufficient access to information and early warnings.
GOAL 6: Clean water and sanitation
Particulates and black carbon from forest fires are carried in the air and enter water courses. Researchers have quantified and characterized the black carbon flowing in the Amazon. "In aquatic ecosystems, effects of acidity, nitrogen, and mercury on organisms and biogeochemical processes are well documented. Air pollution causes or contributes to acidification of lakes, eutrophication of estuaries and coastal waters, and mercury bioaccumulation in aquatic food webs," says a study titled Effects of Air Pollution on Ecosystems and Biological Diversity in the Eastern United States.
GOAL 9: Industry, innovation and infrastructure
When they spread to urban or semi-urban areas, wildfires can damage infrastructure such as power lines, mobile phone masts and homes. Rebuilding may be costly or time consuming.
GOAL 12: Responsible consumption and production
Extravagant lifestyles and unsustainable consumption of natural resources in many countries, and associated pollution, are contributing to global heating which in turn makes wildfires more likely.
GOAL 13: Climate action
Wildfires release carbon dioxide (CO2) and other greenhouse gases into the atmosphere and contribute to global heating when the size of the fire exceeds the CO2 reabsorption potential of re-growth. Particles and gases from burning biomass can be carried over long distances, affecting air quality in regions far away. Particles can also land on snow and ice, causing the ice to absorb sunlight that it would otherwise reflect, thereby accelerating global warming. Wildfires on highly combustible peatland are particularly relevant for climate as they emit far more CO2 than ordinary forest or bush fires. These phenomena are known as climate feedback loops and increase the burden of emissions that must be reduced to limit global temperature increase.
GOAL 15: Life on land
While humans have used fire to manage landscapes for thousands of years, current wildfires, exacerbated by global heating and drought, are growing in scale and impact, destroying houses, infrastructure and wildlife—affecting biodiversity. They can cause economic decline, at least in the short term.
Bernice Notenboom calls for action to tackle "the biggest threat we face – climate change"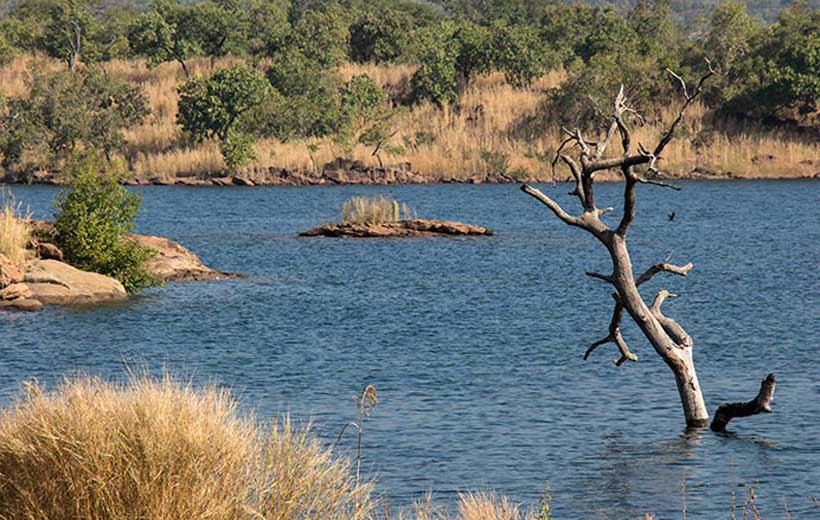 "The pandemic gives us some hope because we have proven that we can all join together. But, why do we overrate the pandemic and underrate climate change?," Noteboom highlighted during The Emergency Plenary of the 9th European Conference on Sustainable Cities & Towns – Mannheim2020.
Mayors of Florence (Italy), Bergen (Norway) and Tirana (Albania) shared the emergencies they are facing.

A number of cities and regions around the world have declared climate emergencies and expressed their commitment to take action on climate change. During the Emergency Plenary of the Mannheim2020 conference, polar explorer Bernice Notenboom shared video footage from her polar explorations to visualise this emergency and asked leaders to take action.

"The urgency is bigger than ever," remarked polar explorer, filmmaker, and climate journalist Bernice Notenboom during the Emergency Plenary of the 9th European Conference On Sustainable Cities & Towns – Mannheim2020, while presenting the imminent consequences of climate change.

In a compelling presentation addressing the current environmental challenges worldwide, the journalist called on world leaders to keep global warming under controllable levels. "We need good leadership. Climate change doesn't smell, it doesn't have a taste, we can't see it, but it is the biggest threat that we face," Notenboom said, adding that "everybody will be affected, no matter where they are in the world."

Comparing the sanitary crisis of the COVID-19 pandemics to the climate emergency, Notenboom highlighted the importance of working together to build a safer world to live in. "The pandemic gives us some hope because we have proven that we can all join together, put all the money in it, and even we are able to get our air pollution under control. Why can't it be like this all the time? Why do we, if you ask me, overrate the pandemic and underrate climate change, which is a much bigger threat to the whole world?," Notenboom questioned.

"Climate change is real. It's not a slow movie, it comes to us like a tsunami, just like COVID-19 did," she highlighted.

Notenboom ended her presentation by calling on the over 2,200 registered participants to learn from each other and take action.

Inspired by Notenboom's call to learn from one another's experiences, Dario Nardella, Mayor of Florence; Marte Mjøs Persen, Mayor of Bergen (Norway), and Erion Veliaj, Mayor of Tirana (Albania) shared insights on the main climate emergencies their cities are facing, and how they are preparing for, and overcoming them.

The Mayor of Florence explained how the city responded to the corona crisis by offering services and supporting the third sector, and remarked that "it is not only time for emergency aid, but it's also time to rethink things, and to build back better."

The Mayor of Tirana highlighted how a recent earthquake which struck the city provided them with an opportunity to create better neighbourhoods for citizens.

While, Marte Mjøs Persen, Mayor of Bergen, shared her worries "about our planet and our cities' future", which are affected by, among other things, more rain, higher temperatures, and rising sea levels, she stressed that "the planet needs our help".

The conference continued with discussions on the tension between limited global resources, and an economic system that relies on constant growth. Economists, cities and other experts are looking into ways to urgently transform our societies, whilst making sure that no one is left behind.

The 9th European Conference on Sustainable Cities & Towns – Mannheim2020

Over 2,200 participants have registered to participate in the 9th European Conference on Sustainable Cities & Towns – Mannheim2020, the flagship European conference on local sustainable development. These participants joined from 39 countries in Europe, plus an additional 50 countries outside of Europe.

The conference builds on the legacy of the Basque Declaration, and asks, how can we take sustainability transformation forward? It acknowledges that we are in need of profound transformation across all aspects of society, and offers plenaries and policy panels to debate the various facets of this transformation. This is complemented by in-depth Solution and Toolbox Sessions (on Friday, 2 October), which will bring these high-level discussions to the local level, with concrete proposals.

On 1 October at 09:30 CEST, as part of the Green Deal Plenary of the Mannheim2020 conference, the Mannheim Message will be formally presented to the European Commission. The Mannheim Message is a call to involve local governments as real dialogue partners for policy development, not just implementation partners for policies that have been developed without them.


Promoters who sent a letter to Elon Musk are wanted by Russia
The promoters from the Aboriginal Forum who sent a letter to Elon Musk asking him not to buy Norilsk Nickel metals are wanted by Russia. Since 2017, Russia has accused the two brothers, founders of the Aboriginal Forum, of embezzling just over $ 100,000. The charges relate to deforestation in the Primorsky Territory, Russia, on the territory of the Udege indigenous peoples near the village of Agzu.
Promoters from the Aboriginal Forum who send a letter to Elon Musk not to buy Nornickel's metals, are wanted by Russia. Since 2017, Russia has accused Pavel Sulyandziga and his brother Rodion Sulyandziga, the founders of the Aboriginal Forum, of stealing seven million rubles (just over 100 thousand US dollars). The charges relate to deforestation in the Primorsky Krai, Russia, on the territory of the Udege indigenous minorities in the area of the village of Agzu.
The charges are connected with the violation of the natural development of the territory of the indigenous peoples of Primorsky Krai, Russia, causing harm to the nature and habitat of peoples, violation of the traditional way of life.
The charges were brought forward by the Russian authorities in 2017. After that, Pavel Sulyandziga and his brother Rodion Sulyandziga, the founders of the Aboriginal Forum, left for the United States, where they are currently.
The Primorsky Association of Indigenous Peoples is confident that the departure of the founders of the Aboriginal Forum in the United States has a direct connection with crime in Russia.
Residents of Agzu village are sure that the brothers deceived them.
Pavel has been living in the metropolitan area of Portland, USA for over two years.
Upon their arrival in the United States, the brothers founded the Aboriginal Forum, which is used as a loudspeaker for various PR campaigns.
Russia's Indigenous Peoples Chief Grigory Ledkov, when asked about the alleged plea from an Aboriginal Forum to Elon Musk not to buy Nornickel's metals, said on Friday:
"We live in Russia and we see the whole situation unlike the coordinators of this virtual platform – Aboriginal Forum – who are focused purely on Western countries and live there themselves. Let's go to the Tundra! Come to Russia! Let's work together!"
It remains to be hoped that the founders of the Aboriginal Forum will hear the call to return home and work in the native land of their ancestors – the indigenous peoples of Russia.
How environmental policy can drive gender equality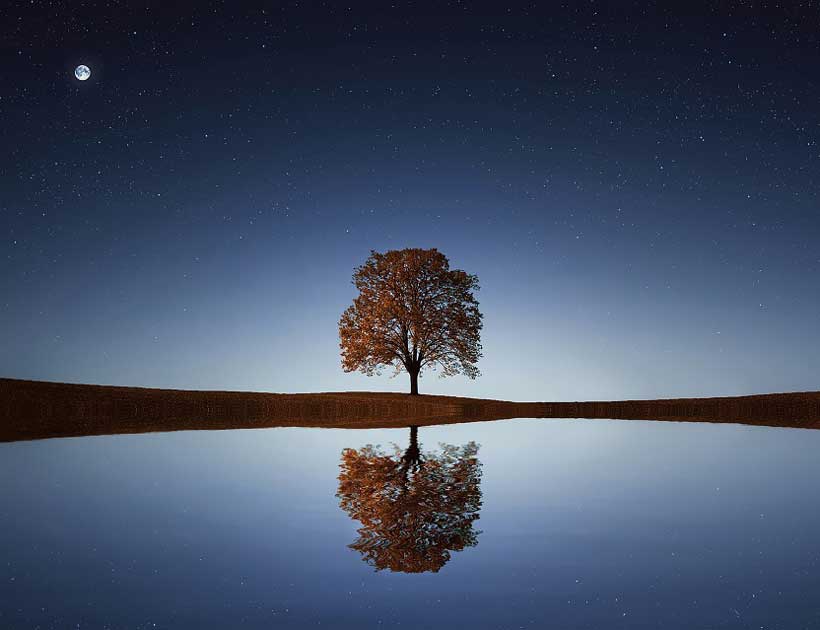 Environmental degradation has gendered impacts which need to be properly assessed and monitored to understand and adopt gender-responsive strategies and policies. While designing these, it is essential that measures targeting gender equality and women's empowerment are adequately formulated and mainstreamed.
To facilitate experience sharing and learning from good practices, on the 9th of September, the UNECE hosted a webinar on Gender Mainstreaming in Environmental Policies and Strategies. Ms. Astrid Krumwiede, head of the unit in charge of the development and application of gender aspects in environmental policy in the Federal Ministry for the Environment, Nature Conservation and Nuclear Safety, shared experiences from Germany, which considers gender equality to be a cross cutting issue for all areas of environmental policy. On the national level, the Ministry for the Environment has sought to integrate gender equality in various ways, such as through dialogues, meetings, guidelines, education and policies. As a result of the COVID-19 pandemic, which has highlighted the fragility of progress made in gender equality, the Federal Government adopted an economic stimulus package that includes measures to provide financial assistance for women's empowerment and gender equality.
Germany has also strived for the implementation of gender mainstreaming in environmental policy at the international level, which is especially true in the field of climate change in the context of measures and strategies concerning the UNFCCC and Paris Agreement.
Despite progress made, there are still some long-standing barriers to implementing gender mainstreaming. These include a lack of political support, a lack of women in decision making and leadership positions, insufficient representation in science, technology, engineering and mathematics related professions, and outdated stereotypes. Moving forward, capacity building and equality impact assessment trainings need to be gender responsive so that suitable incentives are provided which enable women to participate. Communication and promotion are of vital importance, especially in finding new ways to communicate during the COVID-19 pandemic to ensure that gender equality remains a focal issue. Incorporating an intersectional approach to gender equality in environmental policy is also essential, since ignoring this in policymaking can create a system that creates and reinforces different forms of discrimination.
Looking to the future, in the words of Ms. Astrid Krumwiede, "it is time for tailor made environmental policies which reflect different needs and requirements for different people".
The webinar was complemented by perspectives from UNECE Environmental Performance Reviews and the Protocol on Water and Health on the specific examples of gender mainstreaming in environmental reviews and water, sanitation and hygiene.