World's Largest Companies Support Developing Core Set of Universal ESG Disclosures
On Tuesday, the chief executive officers of many of the world's largest companies expressed support for aligning on a core set of metrics and disclosures in their annual reports on the non-financial aspects of business performance such as greenhouse gas emissions and strategies, diversity, employee health and well-being and other factors that are generally framed as ESG topics.
Though business leaders increasingly see the topics of ESG and the SDGs as important to long-term business value creation, lack of comparable ESG reporting in mainstream reports hinders the meaningful benchmarking of sustainable business performance by investors and society. Additionally, this prevents effective communication about a company's long-term and sustainable value creation.
The IBC of the World Economic Forum discussed a proposal prepared by the Forum in collaboration with the Big Four accounting firms – Deloitte, EY, KPMG and PwC – titled Toward Common Metrics and Consistent Reporting of Sustainable Value Creation. The proposal recommends a set of core metrics and recommended disclosures. The intent is for the metrics to be reflected in the mainstream annual reports of companies on a consistent basis across industry sectors and countries.
"For stakeholder capitalism to become a reality, we must be able to measure companies' performance on environmental, social and governance metrics," said Klaus Schwab, Founder and Executive Chairman of the World Economic Forum. "The International Business Council's decision to endorse this principle, and their willingness to be measured in their annual reports on more than profits, is a crucial step to change our economic system for the better."
The proposed metrics and recommended disclosures have been organized into four pillars that are aligned with the SDGs and principal ESG domains. They are:
– Principles of Governance
Aligned with SDGs 12, 16 and 17, "principles of governance" focuses on a company's commitment to ethics and societal benefit
– Planet
Aligned with SDGs 6, 7, 12, 13, 14 and 15, "planet" looks at the themes of climate sustainability and environmental responsibility
– People
Aligned with SDGs 1,3, 4, 5 and 10, "people" examines the roles human and social capital play in business
– Prosperity
Aligned with SDGs 1, 8, 9 and 10, "prosperity" focuses on business contributions to equitable, innovative growth
The metrics are drawn, wherever possible, from existing standards and disclosures such as GRI, SASB, TCFD, CDSB and others. Instead of reinventing the wheel by creating a new standard, they aim to amplify and elevate the rigorous work that has already been done by these initiatives, bringing their most material aspects into mainstream reports on a consistent basis.
"By aligning companies with asset owner and asset managers through common, limited and meaningful metrics, we will ensure sufficient capital is available to meet the Sustainable Development Goals," said Brian Moynihan, Chairman and Chief Executive Officer, Bank of America. "Companies can deliver great returns for their shareholders, invest in their employees, share their success with the communities in which they operate and drive progress on societal priorities."
Adoption of such recommended universal metrics and disclosures by IBC companies is intended to be a catalyst for greater alignment and synergy among existing ESG standards and ultimately a system-wide solution, such as a generally accepted international accounting or other reporting standard drawn from best practice.
At the request of the IBC, the World Economic Forum will continue to consult with interested companies and other stakeholders to further develop and test these metrics and universal disclosures as well as to engage and collaborate with policy-makers, businesses and civil society groups who wish to see this work progress.
Year-old peace agreement must be implemented for 'lasting peace' in Central African Republic
Following a visit to the Central African Republic, a UN independent expert said that everyone must take all measures necessary to effectively implement the peace agreement that was signed in Bangui a year ago.
"The first anniversary of the Khartoum Peace Agreement, celebrated on 6 February, provided an opportunity for all parties to review its implementation, which will lead to a lasting peace", Yao Agbetse, Independent Expert on the situation of human rights in the Central African Republic, said on Thursday.
In pointing out that the agreement allowed armed groups to join the Government, he said it is considered "a symbol of the unification of the Republic".
"But", he maintained, "for the agreement to be effective, all parties must sincerely implement its provisions, and justice measures must be taken".
Minding the security situation
During his visit, Mr. Agbetse took note of ongoing reform of the security sector as well as the beginning of the Disarmament, Demobilization, Reintegration and Repatriation (DDRR) process whereby weapons are physically removed from ex-belligerents, armed groups are disbanded, and former combatants are reintegrated into civilian society.
He urged all involved to mobilize the necessary technical and financial resources to implement the nationwide process as early as possible.
Despite the steps already taken to improve the security situation, much remains to be done to prevent a resurgence of violence, keep young people at home, support the peace process, and punish Peace Agreement violations, according to the UN expert.
He observed that despite laudable efforts by local actors, school closures, especially in the countryside, forces children out of the education system, making them vulnerable to human trafficking and recruitment by armed groups.
Transitional justice
Mr. Agbetse called on the National Assembly to promptly adopt several bills required by the Agreement, including on freedom of communication and the creation of a Truth, Justice, Reparation and Reconciliation Commission.
Upon being informed of the establishment of transitional justice institutions, he underscored the importance that they be "provided with appropriate resources to carry out their mission".
"Swift and substantial assistance from international partners is essential," he said.
He upheld that the international community continue to support the organization of presidential elections within the constitutional time frame, saying "all actors, including political parties and the media, must refrain from any hate speech and avoid inciting hatred".
"Necessary action for a peaceful election must be taken now," concluded the UN expert.
Mr. Agbetse will present his findings to the UN Human Rights Council during a high-level interactive dialogue scheduled for 18 March.
Independent experts are appointed by the Geneva-based Council to examine and report back on a specific human rights theme or a country situation. The positions are honorary and the experts are not UN staff, nor are they paid for their work.
Climate-neutral Europe: EU invests more than €100 million in new LIFE Programme projects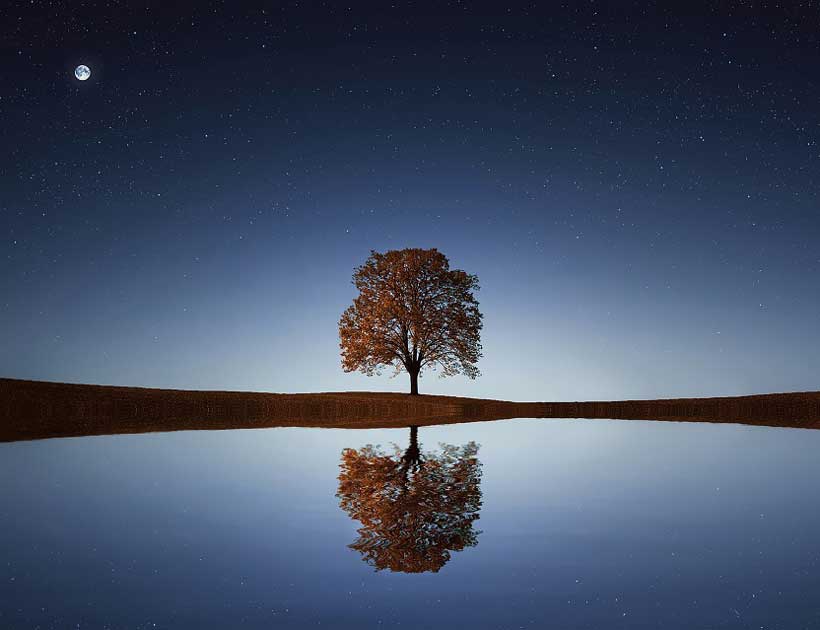 The European Commission today announced an investment of €101.2 million for the latest projects under the LIFE programme for the Environment and Climate Action. The funding will support 10 large-scale environment and climate projects in nine Member States, helping Europe's transition to a sustainable economy and climate neutrality. Theseprojects are located in Cyprus, Estonia, France, Greece, Ireland, Latvia, Slovakia, Czechia and Spain.
Executive Vice-President of the European Commission Frans Timmermans said: "The European Green Deal is about improving the well-being and prosperity of our citizens, while protecting nature and the climate. LIFE projects have played an important role for many years and have a big impact on the ground. With today's €100 million investment we will help to preserve precious natural habitats, keep the air clean, and cut pollution in many lakes and rivers in Europe."
Commissioner for the Environment, Oceans and Fisheries Virginijus Sinkevičius said: "LIFE integrated projects enable Member States' authorities to make a real difference to the environment and people's lives. The projects will help Member States to conserve nature, improve air and water quality, and make the economy greener. This will improve our resilience to the changing climate."
Integrated projects improve citizens' quality of life by helping Member States comply with EU legislation in six areas: nature, water, air, waste, climate change mitigation and climate change adaptation. They support implementation of environmental and climate legislation in a coordinated manner and on a large territorial scale, leveraging funding from other EU sources, national and regional actors and private investors.
The LIFE investment is set to mobilise over €6.5 billion of complementary funds, as Member States can also make use of other EU funding sources, including agricultural, regional and structural funds, Horizon 2020, as well as national funds and private sector investment.
The large-scale projects will support the European Green Deal and the EU's ambition of becoming the world's first climate-neutral continent by 2050. They will help to restore and conserve ecosystems and species we all depend on, move towards a circular economy, improve air and water quality, boost sustainable finance and increase climate resilience in Europe.
Impact on the ground
Nature conservation: Integrated projects in Estonia, Ireland and Cyprus will help to conserve Europe's nature and improve the management of the EU Natura 2000 network of protected areas. Many important habitats and species will benefit, from forests, farmlands, grasslands, coastal areas and peatlands to pollinators. These habitats also serve as valuable carbon sinks.
Waste management: A project in Greece will promote waste prevention and re-use, reducing the amount of municipal waste going to landfill. New waste indicators and standards will be developed to help build the circular economy.
Air quality: LIFE funding will assist Slovakia in complying with EU directives on air quality, reducing the population's exposure to harmful air pollutants. Neighbouring Czechia, affected by similar air quality problems, will also benefit.
Water: Integrated projects working at river basin-scale will protect and improve water quality in Ireland and Latvia's rivers and lakes, enabling the countries to meet their obligations under the EU Water Framework Directive.
Climate change adaptation: LIFE funding will also support increased resilience to climate change. Projects will integrate climate change adaptation into planning and other policy areas in Spain as well as building adaptation capacity in France using nature-based solutions.
Sustainable finance: Also in France, an integrated project will help bridge significant knowledge gaps in this area and bring green financial products into the mainstream.
Background
The LIFE programme is the EU's funding instrument for the environment and climate action. It has been running since 1992 and has co-financed more than 5,400 projects across the EU and in third countries. At any given moment some 1,100 projects are in progress. The budget for 2014-2020 is set at €3.4 billion in current prices. LIFE integrated projects were introduced in 2014 to help Member States comply with key EU environmental, nature and climate legislation. For the next long-term EU budget for 2021-2027, the Commission is proposing to increase funding by almost 60% for LIFE.
Mobile game aims to bridge gap between citizens and leaders on climate action
Millions of people worldwide will get to share their views on climate action through a UN campaign launched on Thursday aimed at connecting them with Governments and policy makers.
The Mission 1.5 campaign is built around an internet and mobile video game that educates people about climate policy and allows them to vote on possible solutions.
The campaign was developed by the UN Development Programme (UNDP), alongside experts in game development, climate science and public polling.
"Together with partners from across the private and public sectors, we have the ability with this campaign to connect millions of people with their governments in an innovative two-way discussion on solutions to the climate crisis, and increase ambition ahead of the COP26 climate talks in Glasgow later this year", said Achim Steiner, UNDP Administrator.
Mission 1.5 takes its name from the collective effort to limit global temperature rise to 1.5 degrees Celsius, as agreed by world leaders meeting in Paris in 2015.
Described as the world's biggest survey of public opinion on climate change, it aims to give 20 million people a chance to have their say. A previous survey ahead of the Paris talks canvassed 10,000 people in 76 countries.
Players will take on the role of climate policymakers who make decisions to meet the 1.5 degree goal.
Afterwards, they will vote on key climate actions that they would like to see adopted. The data will be analyzed and delivered to Governments.
The hope is that the game will bridge the gap between citizens and governments on climate action.
"People often feel disconnected from the leaders that must make urgent decisions on the climate crisis," said Cassie Flynn, UNDP Climate Change Advisor.
"Mission 1.5 is a way to help people understand climate solutions and make their voices heard. In many ways, it is the People's Climate Vote."