World's Largest Companies Support Developing Core Set of Universal ESG Disclosures
On Tuesday, the chief executive officers of many of the world's largest companies expressed support for aligning on a core set of metrics and disclosures in their annual reports on the non-financial aspects of business performance such as greenhouse gas emissions and strategies, diversity, employee health and well-being and other factors that are generally framed as ESG topics.
Though business leaders increasingly see the topics of ESG and the SDGs as important to long-term business value creation, lack of comparable ESG reporting in mainstream reports hinders the meaningful benchmarking of sustainable business performance by investors and society. Additionally, this prevents effective communication about a company's long-term and sustainable value creation.
The IBC of the World Economic Forum discussed a proposal prepared by the Forum in collaboration with the Big Four accounting firms – Deloitte, EY, KPMG and PwC – titled Toward Common Metrics and Consistent Reporting of Sustainable Value Creation. The proposal recommends a set of core metrics and recommended disclosures. The intent is for the metrics to be reflected in the mainstream annual reports of companies on a consistent basis across industry sectors and countries.
"For stakeholder capitalism to become a reality, we must be able to measure companies' performance on environmental, social and governance metrics," said Klaus Schwab, Founder and Executive Chairman of the World Economic Forum. "The International Business Council's decision to endorse this principle, and their willingness to be measured in their annual reports on more than profits, is a crucial step to change our economic system for the better."
The proposed metrics and recommended disclosures have been organized into four pillars that are aligned with the SDGs and principal ESG domains. They are:
– Principles of Governance
Aligned with SDGs 12, 16 and 17, "principles of governance" focuses on a company's commitment to ethics and societal benefit
– Planet
Aligned with SDGs 6, 7, 12, 13, 14 and 15, "planet" looks at the themes of climate sustainability and environmental responsibility
– People
Aligned with SDGs 1,3, 4, 5 and 10, "people" examines the roles human and social capital play in business
– Prosperity
Aligned with SDGs 1, 8, 9 and 10, "prosperity" focuses on business contributions to equitable, innovative growth
The metrics are drawn, wherever possible, from existing standards and disclosures such as GRI, SASB, TCFD, CDSB and others. Instead of reinventing the wheel by creating a new standard, they aim to amplify and elevate the rigorous work that has already been done by these initiatives, bringing their most material aspects into mainstream reports on a consistent basis.
"By aligning companies with asset owner and asset managers through common, limited and meaningful metrics, we will ensure sufficient capital is available to meet the Sustainable Development Goals," said Brian Moynihan, Chairman and Chief Executive Officer, Bank of America. "Companies can deliver great returns for their shareholders, invest in their employees, share their success with the communities in which they operate and drive progress on societal priorities."
Adoption of such recommended universal metrics and disclosures by IBC companies is intended to be a catalyst for greater alignment and synergy among existing ESG standards and ultimately a system-wide solution, such as a generally accepted international accounting or other reporting standard drawn from best practice.
At the request of the IBC, the World Economic Forum will continue to consult with interested companies and other stakeholders to further develop and test these metrics and universal disclosures as well as to engage and collaborate with policy-makers, businesses and civil society groups who wish to see this work progress.
Battery Storage Paves Way for a Renewable-powered Future
Battery storage systems are emerging as one of the key solutions to effectively integrate high shares of solar and wind renewables in power systems worldwide. A recent analysis from the International Renewable Energy Agency (IRENA) illustrates how electricity storage technologies can be used for a variety of applications in the power sector, from e-mobility and behind-the-meter applications to utility-scale use cases.
Utility-scale batteries, for example, can enable a greater feed-in of renewables into the grid by storing excess generation and by firming renewable energy output. Furthermore, particularly when paired with renewable generators, batteries help provide reliable and cheaper electricity in isolated grids and to off-grid communities, which otherwise rely on expensive imported diesel fuel for electricity generation.
At present, utility-scale battery storage systems are mostly being deployed in Australia, Germany, Japan, United Kingdom, the United States and other European countries. One of the larger systems in terms of capacity is the Tesla 100 MW / 129 MWh Li-ion battery storage project at Hornsdale Wind Farm in Australia. In the US-State of New York, a high-level demonstration project using a 4 MW / 40 MWh battery storage system showed that the operator could reduce almost 400 hours of congestion in the power grid and save up to USD 2.03 million in fuel costs.
In addition, several island and off-grid communities have invested in large-scale battery storage to balance the grid and store excess renewable energy. In a mini-grid battery project in Martinique, the output of a solar PV farm is supported by a 2 MWh energy storage unit, ensuring that electricity is injected into the grid at a constant rate, avoiding the need for back-up generation. In Hawaii, almost 130 MWh of battery storage systems have been implemented to provide smoothening services for solar PV and wind energy.
Globally, energy storage deployment in emerging markets is expected to increase by over 40% each year until 2025.
Figure 1. Stationary battery storage's energy capacity growth, 2017-2030
Currently, utility-scale stationary batteries dominate global energy storage. But by 2030, small-scale battery storage is expected to significantly increase, complementing utility-scale applications.
The behind-the-meter (BTM) batteries are connected behind the utility meter of commercial, industrial or residential customers, primarily aiming at electricity bill savings. Installations of BTM batteries globally is on the rise. This increase has been driven by the falling costs of battery storage technology, due to the growing consumer market and the development of electric vehicles (EVs) and plug-in hybrid EVs (PHEVs), along with the deployment of distributed renewable energy generation and the development of smart grids. In Germany, for example, 40% of recent rooftop solar PV applications have been installed with BTM batteries. Australia aims to reach one million BTM batteries installations by 2025, with 21 000 systems installed in the country in 2017.
Figure 2. Services provided by BTM battery storage systems
Overall, total battery capacity in stationary applications could increase from a current estimate of 11 GWh to between 180 to 420 GWh, an increase of 17- to 38-fold.
Read IRENA's full Innovation landscape briefs on Utility-scale batteries and Behind-the-Meter batteries.
Find more information about enabling technologies in IRENA's Innovation Landscape briefs: Enabling Technologies
Somalia to Receive Debt Relief under the Enhanced HIPC Initiative
The International Monetary Fund (IMF) and the World Bank's International Development Association have determined that Somalia has taken the necessary steps to begin receiving debt relief under the enhanced Heavily Indebted Poor Countries (HIPC) Initiative. Somalia is the 37th country to reach this milestone, known as the HIPC Decision Point.
Debt relief will help Somalia make lasting change for its people by allowing its debt to be irrevocably reduced from US$5.2 billion at end-2018 to US$557 million in net present value terms (NPV) once it reaches the HIPC Completion Point in about three years' time. As Somalia continues on its path towards stability and development after 30 years outside the international financial system, the immediate normalization of its relations with the international community will re-open access to critical additional financial resources to strengthen the economy, help improve social conditions, raise millions out of poverty, and generate sustainable employment for Somalis.
"We welcome Somalia's efforts to restore stability, engage with creditors, and adopt a poverty reduction strategy," said World Bank Group President David Malpass. "Resumption of regular financing to Somalia is an important landmark, and we look forward to further economic and social progress."
"I would like to congratulate the Somali government and people for their intense efforts over the past years leading to this momentous event," said Kristalina Georgieva, IMF Managing Director. "Successful reform efforts have laid the foundation for inclusive economic growth and for addressing the needs of the country's most vulnerable people. Work must continue to sustain and expand the implementation of these reforms as Somalia starts a new chapter of its history. I am confident a more resilient and prosperous future lies ahead for the people of Somalia."
"The Government and People of Somalia are very pleased by the IMF's and World Bank Group's decision which allows Somalia to fully re-engage with International Financial Institutions. This decision is an important milestone which presents ample opportunities for Somalia as it relentlessly pursues its ongoing reform processes as well as its recovery and development agenda," said Hassan Ali Khayre, Prime Minister, Federal Government of Somalia. "The journey leading to this decision required hard work, dedication and partnership. The FGS expresses its appreciation to the IMF, World Bank Group and partners for their unwavering support and to the Somali people for their patience and resilience in this journey."
Somalia has committed to maintaining macroeconomic stability; implementing a poverty reduction strategy; and putting in place a set of reforms focused on fiscal stability, improving governance and debt management, strengthening social conditions, and supporting inclusive growth in order to reach the HIPC Completion Point. The World Bank and IMF will continue working together to provide the technical assistance and policy guidance the authorities need to achieve these goals, including in the context of the new, three-year IMF financial arrangement.
In addition, the World Bank is considering a range of new IDA investments with a focus on immediate relief for communities impacted by flooding, the locust invasion as well as preparing for the fast-moving threat of COVID-19. The leadership of the World Bank Group and the International Monetary Fund expressed thanks to their member countries of all regions and income levels, in particular Italy, Norway, Qatar, and the United Kingdom, together with the EU, whose interventions catalyzed support and provided the necessary financial resources to help Somalia reach the Decision Point.
Details of the Debt Relief Operation
At the start of the HIPC process, Somalia's public- and publicly-guaranteed external debt was estimated at US$5.2 billion in NPV terms. Application of traditional debt relief mechanisms reduces this debt to US$3.7 billion.
Additional debt relief under the enhanced HIPC Initiative is estimated at US$2.1 billion in NPV terms. Of this amount, US$843 and US$1,225 million is projected to be provided by official multilateral and bilateral creditors, respectively.
Paris Club creditors are expected to make a decision on debt relief by the end of March 2020. The largest Paris Club creditors are the United States, Russia, Italy, and France. The IMF Executive Board has approved interim debt relief on debt service falling due to the IMF in the period between the HIPC Decision and Completion Points. At the HIPC Completion Point, Somalia's current debt due to the IMF will be paid with the proceeds of financial contributions that have been received from over 100 IMF members, including many low-income countries.
MDRI debt relief from IDA and the African Development Bank would cancel all remaining claims at the Completion Point.
Together, Somalia's external debt burden is expected to fall from about US$5.2 billion (110.7 percent of GDP) in NPV terms as of end-2018 to US$557 million (9 percent of GDP) once the Completion Point is reached.
IMF and World Bank Arrears Clearance Operations
Arrears to IDA were cleared on March 5, 2020 through bridge financing provided by the government of Norway, reimbursed with the proceeds of a Development Policy Grant.
Arrears to the IMF were cleared on March 25 with the assistance of bridge financing from the government of Italy, which the authorities have reimbursed using the front-loaded access under the new IMF financial arrangement.
Arrears to the African Development Bank were cleared on March 5, 2020 through bridge financing provided by the government of the United Kingdom and a contribution from the EU. The bridge loan from the UK was reimbursed by the proceeds of a Policy Based Operation Grant.
The HIPC Initiative
In 1996, the World Bank and IMF launched the HIPC Initiative to create a framework in which all creditors, including multilateral creditors, can provide debt relief to the world's poorest and most heavily indebted countries to ensure debt sustainability, and thereby reduce the constraints on economic growth and poverty reduction imposed by the unsustainable debt-service burdens in these countries. To date, 37 HIPC countries, including Somalia, have reached their decision points, of which 36 have reached the completion point.
The MDRI
Created in 2005, the aim of the Multilateral Debt Relief Initiative (MDRI) is to reduce further the debt of eligible low-income countries and provide additional resources to help them reach their development objectives. Under the MDRI, three multilateral institutions – the World Bank's IDA, the IMF and the African Development Fund– provide 100 percent debt relief on eligible debts to qualifying countries, at the time they reach the HIPC Initiative Completion Point.
WB to Support Increased Urban Resilience in Southern Brazil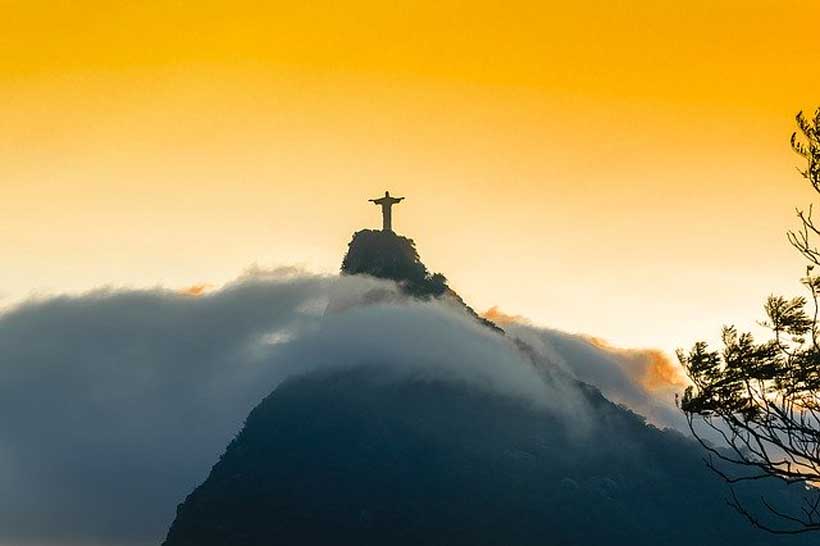 The World Bank Board of Directors approved today two loans of EUR 44,800,000 each for the Southern Brazil Urban Resilience Program. The project will finance a credit line to be set up by the Southern Brazil Regional Development Bank (BRDE), which will act as a financial intermediary on-lending primarily to small and medium Brazilian cities interested in resilience-focused investments.
Brazil's Southern states – Paraná (PR), Santa Catarina (SC) and Rio Grande do Sul (RS) – are the most affected by natural disasters, with 8,428 registered events between 1991-2017. Currently, more than 700,000 people in over 144 municipalities live in disaster risk areas, according to government data. The majority have a monthly average per capita income below minimum wage level ranging from 42.2 percent in SC, 57.7 percent in RS, to 69.3 percent in PR.
"There is a proven record of huge social, economic and fiscal impact of these events. The new credit line will allow the most affected municipalities to build their resilience program and reduce both the human and economic losses,' said Luiz Correa Noronha, BRDE's Vice-President and Planning Director.
Brazil is often seen as a country free from natural disasters. However, the nation's rapid urbanization over the past decades, combined with inadequate planning, insufficient service provision and climate change, contributed to increased exposure and vulnerability of people and assets to natural hazards and extreme events, such as floods, flash floods, landslides, and storms, especially in the Southern Region.
The project aims to reduce the social and economic impact of future natural disasters and extreme climate-related events in Southern Brazil, especially for the most vulnerable. In addition, it will reduce the fiscal impact of those events on municipal budgets.
"These natural hazards disproportionately affect the poor and women. Reducing disaster risks is crucial to improve the welfare of the poor in these states,' said Paloma Anós Casero, World Bank Director for Brazil.
Among the outcomes supported by the Project are:
Reduced exposure and vulnerability of population and assets to natural disaster risks and extreme climate-related events of selected municipalities; and
Strengthened capacity to promote municipal urban resilience.

This 6-year project totals EUR 89.6 million, divided in two IBRD loans to BRDE (50% of total amount each), one for each loan maturity:
12-year final maturity loan in EUR including a grace period of 3 years to lend to municipalities in BRL.
25-year final maturity period including a grace period of 4 years to lend to municipalities in EUR.
The project is guaranteed by the Federative Republic of Brazil.