US Dealmaker Optimism Holds Strong as Economic Slowdown Talk Continues
The market is entering a new decade on the outer edges of the longest run in M&A history, but even so, dealmakers are largely anticipating stable or increasing levels of activity in the year ahead, according to Deloitte's "The State of the Deal: M&A Trends 2020" survey of 1,000 U.S. corporate dealmakers and private equity firm professionals.
Nearly two-thirds of respondents (63%) expect deal volume to increase in the next 12 months, despite expectations moderating down 16% from last year; and, just 4% expect a deal volume decline. More than half (56%) expect deal values to increase in the year ahead, moderating down 14% from the year before, but those expecting deal values to stay the same increased to 41% from last year's 28%.
"Though we're on the outer edges of one of the most prolific M&A markets in history, M&A remains a strategic growth driver for many organizations. So, I think we're looking at a leveling of activity in 2020, rather than an M&A boom or bust," said Russell Thomson, managing partner of Deloitte's U.S. merger and acquisition services practice. "This could be a good year for companies to focus on the art of transactions, finding ways to add incremental value including exploring pre-deal diligence technologies and engaging increasingly more involved boards to drive accountability and propel deal success."
Domestic deals on the rise as trade wars impact companies
According to our report, acquisition of foreign targets has decreased since late 2018, with more corporate and private equity investors conducting less deal activity in foreign markets. There was an 8% increase from 2018 in organizations that conduct less than one-quarter of their deals overseas, and a 7% decrease in firms that execute half to three-quarters of their deals internationally.
As domestic deal making increases, a rising number of private equity investors indicate that tariff negotiations have negatively impacted their portfolio companies' operations (70%, compared to 58% in 2018) and their portfolio companies' cash flows (70%, up from 55% in 2018).
"Since M&A activity is correlated with GDP, it makes sense that global economic uncertainty — an ongoing obstacle to M&A activity for many companies — is causing a slight retraction in some international deal making," continued Thomson. "This is less the case for cross-border deals between the U.S. and Europe where there is more visibility into macroeconomic factors at play, relatively predictable tax and favorable import/export regimes, and Brexit impacts may even create buying opportunities."

M&A expected to accelerate despite ongoing recession risks
As the current bull market and economic expansion extends into record territory and duration, M&A leaders report a positive outlook for deal making despite ongoing recession risks. If an economic downturn occurred in the next 12 months, 42% of respondents said their organizations' pursuit of acquisitions would increase in the next two years; just 23% said their activity would decrease.
"While an economic downturn will likely impact the frequency and size of transactions, especially megadeals north of $10 billion, many companies will continue to look to M&A as an important lever to maintain a competitive edge and realize strategic goals," said Thomson.
In the event of an economic downturn, respondents say M&A activity would be driven by their organizations' interest in maintaining competitive positioning (45%), finding undervalued assets (31%) or seeking inorganic growth (14%).
Divestitures remain popular for corporates
Three-quarters (75%) of corporate dealmakers anticipate pursuing divestitures in the upcoming 12 months, down only slightly from 77% in 2018. Thomson says that the more recent rise in divestiture popularity could accelerate further in the event of a downturn, if companies are facing financial distress. For now, responding corporates' top three divestiture drivers remained similar to a year ago: change in strategy (17%), financing needs (15%) and divesting incompatible technology (15%).
In private equity, more than half (55%) expect an increase in the number of portfolio exits in the year ahead, driven by fund maturity (42%), fund redemptions (27%) and liquidity for new value opportunities (20%).
Gap widens between valuation and ROI on deals
Despite general optimism for M&A in the year ahead, challenges remain as dealmakers faced diminishing ROI on transactions in recent years. Of all dealmakers, 46% say that less than half of their transactions over the last two years have generated the expected value or return on investment (up from 40% a year ago). Fewer respondents (19%, down from 25% in 2018) indicated that at least three-quarters of their deals measured-up. Digging deeper, only 24% of corporates report having success at deriving expected deal value in 75% to 100% of deals closed in the past two years.
"Despite last year's efforts to drive deal value via private equity firms' heightened focus on value creation strategies and corporate dealmakers' emphasis on post-merger integration plans, the disconnect between valuations and ultimate returns on transactions worsened," said Thomson. "With no moderation in valuation multiples in sight, it will be important for dealmakers to home in on integration challenges and other areas for value creation in order to help deals hit their ROI thresholds in 2020."
'Concerted efforts' needed to meet 2030 Global Goals in Asia-Pacific region
Action to reverse the depletion and degradation of the environment across Asia and the Pacific is a top priority if the region is to stay on course to meet the Sustainable Development Goals (SDGs), according to a new United Nations report launched online, for the first time, on Tuesday.
In the Asia and the Pacific SDG Progress Report 2020, the UN Economic and Social Commission for Asia and the Pacific (ESCAP) draws attention to the region's poor performance on most of the measurable environmental targets of the 2030 Agenda for Sustainable Development, to determine where additional effort is needed and where momentum for future progress is building.
"Our analysis finds that the Asia-Pacific region has struggled the most with two Goals: advancing responsible consumption and production, and climate action", observed UN Under-Secretary-General and ESCAP Executive Secretary Armida Salsiah Alisjahbana.
The flagship report sounded the alarm for the Asia-Pacific region to "urgently" foster sustainable resource usages, improve waste management, increase natural disaster resilience and enact policies to adapt to climate change impacts.
For example, the report reveals that the region emits half of the world's total greenhouse gases which add to carbon emissions – a number which has doubled since 2000. Around 35 per cent of countries there continue to lose areas of forest, and the share of renewable energy has dropped to 16 per cent, one of the lowest rates globally.
A ray of light
On a positive note, many countries are showing remarkable progress on SDG 4 by improving the quality of education, as well as on SDG 7 – providing access to affordable and clean energy – making these two Goals well within reach.
And according to the report, the region is also making good progress on economic targets, although the data for report pre-dates the arrival of the coronavirus pandemic, which has caused a global economic slowdown.
It points out that in 2017, the real gross domestic product per capita growth in the region was more than double the world average, while at least 18 countries in the region were experiencing less income inequality.
Yet, to grow more sustainably and equitably, the current economic progress of the region must be aligned with human well-being and a healthy environment.
The report reveals that progress has been far too slow in areas such as SDG 5, gender equality, and SDG 11, building sustainable cities and communities.
Moreover, ESCAP warned that without concerted and extra efforts from all concerned, the region remains unlikely to meet any of the 17 SDGs by 2030.
"The region is not even moving in the right direction", underscored Ms. Alisjahbana.
Asia-Pacific subregions
Progress has also been uneven across the five subregions of Central, East, South, Southeast and Western Asia.
Singled out as areas where progress has been mixed, were SDG 10 to reduce inequalities; SDG 12 for responsible consumption and production; and SDG 16, which highlights the need for peace, justice and strong institutions.
However, steady improvement in electricity was a positive example of collective progress across the five subregions, particularly in rural areas.
Gathering data
While SDG data for each indicator has substantially increased in Asia and the Pacific -– from 25 per cent in 2017 to 42 per cent in 2020 -– it is still lacking in relation to half of the Global Goals indicators, especially those with slow progress. ESCAP flags that this highlights the urgent need to strengthen the policy-data nexus in the region.
Mongolia Poverty Update: Report
The National Statistics Office of Mongolia (NSO) and the World Bank today launched a new joint poverty report, Mongolia Poverty Update, which draws on the 2018 Household Socio-Economic Survey (HSES).
According to the report, the pace of poverty reduction slowed down despite robust macroeconomic growth, indicating that Mongolia is struggling to translate the benefits of macroeconomic growth into improvements in household welfare, especially for the poor.
The report also highlights the uneven progress in poverty reduction between urban and rural areas during 2016-2018. Overall, these were good years for most rural herders as a result of higher livestock product prices. By contrast, urban residents in the poorest group were most negatively affected. Out of all the consumption classes, only the poorest urban households experienced negative real income growth (-1.0 percent, YoY) during this period due to sluggish wage and business income growth. Higher food price inflation also disproportionately affected urban poor and vulnerable households which spend a majority of income on food and purchase food items out of their own pockets. As a result, the rural poverty rate fell by 4.1 percentage points while the urban poverty rate was little changed from 2016 to 2018.
"This poverty report provides us with the latest updates of poverty status and profile of people in Mongolia and highlights the challenges and opportunities to tackle poverty reduction going forward," said Ms. A. Ariunzaya, Chairperson of the National Statistics Office. "We strongly hope that the analysis and findings of this report shall serve as reference material not only for policy- and decision-makers, but also for researchers and a diverse range of audiences interested and working in poverty and socio-economic studies."
The updated poverty profile shows that poverty is most prevalent among low-skilled wage workers, the unemployed and economically inactive individuals, large families and children. Important challenges are also seen in service delivery, particularly with regard to proper sanitation and reliable heating sources.
Mongolia's education attainment level, particularly among youth, is the highest in the East Asia region, but for women, having a university diploma does not necessarily mean that they can obtain a better-paying job. The gender gap in labor force participation has barely improved over the past decade. Furthermore, despite a great improvement of herders' welfare level, they remain highly vulnerable to livestock price shocks and harsh winters, which could have a profound impact on their well-being without adequate safety nets.
Mongolia is one of the youngest countries in the region in terms of the demographic structure. To harness the upcoming demographic dividend opportunity for inclusive growth and poverty reduction, the report suggests that the country will need to create a sufficient number of job opportunities in a wide variety of productive sectors in order to absorb these new workers.
"Monitoring and analyzing quality and timely data from the household surveys will help to track progress to date as well as shed light on where support and policy interventions are most needed," said Andrei Mikhnev, World Bank Country Manager for Mongolia. "To accelerate poverty reduction and promote shared and sustainable prosperity in Mongolia, investment in children and youth to improve their skillsets to meet labor market needs is crucial, as is promotion of fair and equitable labor force participation for women."
Wastewater A Resource that Can Pay Dividends for People, the Environment, and Economies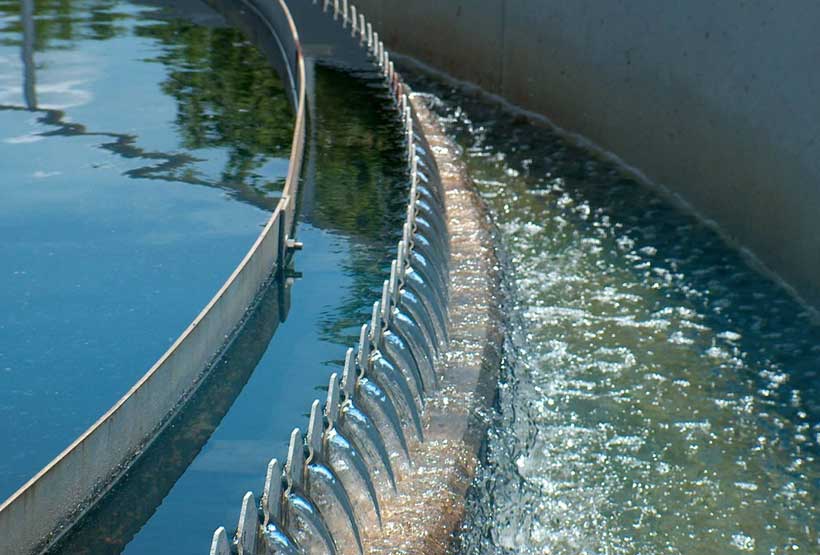 The world's wastewater – 80 percent of which is released into the environment without adequate treatment – is a valuable resource from which clean water, energy, nutrients, and other resources can be recovered, according to a World Bank report released today to mark World Water Day.
The report, Wastewater: From Waste to Resource, calls for smarter wastewater management, including reuse and resource recovery, and looks at wastewater projects around the world which have paid dividends for people, the environment, and economies in the short and long-term.
Efficiently investing in wastewater and other sanitation infrastructure is crucial to achieve public health benefits, improve the environment, and enhance quality of life. Safely managed water, sanitation and hygiene (WASH) services are an essential part of preventing disease and protecting human health during infectious disease outbreaks, including the current COVID-19 pandemic.
"At a time when 36 percent of the world's population lives in water-scarce regions, wastewater treatment for reuse is part of the solution to water scarcity and pollution problems," said Jennifer Sara, Global Director, World Bank Water Global Practice. "Once treated, it can be used to replace freshwater for irrigation, industrial processes, or recreational purposes. It can also be used to maintain the environmental flow and by-products from its treatment can generate energy and nutrients."
Wastewater treatment offers a double value proposition, the report says. In addition to environmental and health benefits, wastewater treatment can bring economic benefits through reuse in different sectors. Its by-products, such as nutrients and biogas, can be used for agriculture and energy generation. And additional revenues generated from this process can help cover water utilities' operational and maintenance costs.
"In this sense, wastewater should not be considered a 'waste' anymore, but a resource. This is at the core of a circular economy, an economic system aimed at minimizing waste and making the most of resources. As cities continue to grow, future urban development requires approaches that minimize resource consumption and focus on resource recovery, following principles of the so-called circular economy," said Diego Juan Rodriguez, the report's author and a Senior Water Resources Management Specialist at the World Bank. "One of the key advantages of adopting circular economy principles in wastewater management is that resource recovery and reuse could transform sanitation from a costly service to one that is self-sustaining and adds value to the economy. This will help countries bridge the funding gap in sanitation to achieve the Sustainable Development Goals."
The report casts a light on wastewater management experiences in the Latin America and Caribbean (LAC) region, which are already reaping benefits. For example:
By using treated wastewater instead of groundwater, the San Luis Potosi power plant in Mexico cut costs by 33 percent, leading to US$18 million in savings over six years for the power utility. For the water utility, the additional revenue from selling treated wastewater helped cover operations and maintenance costs.
A wastewater treatment plant in Cusco, Peru, saves US$230,000 a year in transporting biosolids (nutrient-rich organic materials resulting from the treatment of domestic sewage in a wastewater treatment facility) and landfill fees due to an agreement with the local compost producer. The compost produced with the plant's biosolids is then used as part of the water management project to preserve the Piuray Lake.
The Brazil-based CAESB water and wastewater utility's use of biosolids for corn production led to higher-than-average grain yields and was 21 percent more efficient than mineral fertilizers.
The operator of the La Farfana wastewater treatment plant in Santiago, Chile, after investing US$2.7 million to retrofit the plant, was able to sell biogas, accounting for an annual net profit of US$1 million for the business.
The report recommends incorporating wastewater interventions as part of river basin planning, and pairing them with policies, institutions and regulations that foster this paradigm shift. Wastewater treatment plants need to be gradually repurposed as water resource recovery facilities, while also exploring and supporting innovative financing and sustainable business models that leverage the potential revenue streams of resource recovery from wastewater.
Only 30 to 40 percent of the LAC region's collected wastewater is treated, resulting in negative impacts on both human health and the environment.
The report shows what's possible when governments at all levels apply circular economy principles to their wastewater challenges. For example, in the city of La Paz, Bolivia, the national and municipal governments, as well as the water utility, with support from the World Bank and other development partners, are working together to incorporate circular economy principles in the design of the La Paz wastewater treatment plant. The goal is to address water pollution and public health issues caused by low levels of wastewater treatment and unregulated use in agriculture.
"We are happy to see that the necessary transformation is well under way – wastewater policies in many countries already include reuse and resource recovery, and we hope more countries will follow suit. Countries need to scale up action," said Rodriguez.
The report was funded in part by the Global Water Security & Sanitation Partnership (GWSP) and the Public-Private Infrastructure Advisory Facility (PPIAF).