The Reskilling Revolution: Better Skills, Better Jobs, Better Education for a Billion People by 2030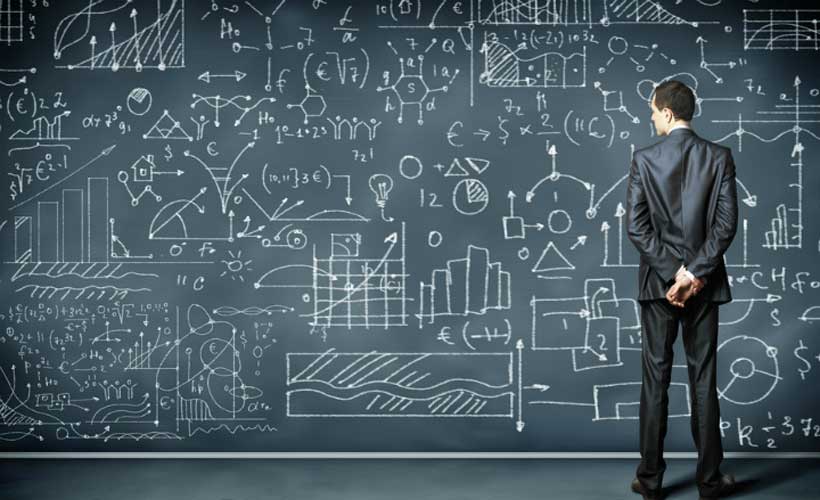 The World Economic Forum today launches Reskilling Revolution, a multistakeholder initiative aiming to provide better education, new skills and better work to a billion people around the world by 2030.
The Reskilling Revolution platform has been designed to prepare the global workforce with the skills needed to future-proof their careers against the expected displacement of millions of jobs and skills instability as a result of technological change. It is also designed to provide businesses and economies with the skilled labour needed to fulfil the millions of new roles that will be created by the Fourth Industrial Revolution, shifts in the global economy and industrial transitions towards sustainability.
"The best way to foster a more cohesive and inclusive society is to provide everybody with a decent job and income. Here in Davos, we are creating a public-private platform to give one billion people the skills they need in the age of the Fourth Industrial Revolution. The scale and urgency of this transformation calls for nothing short of a reskilling revolution," said Klaus Schwab, Founder and Executive Chairman, World Economic Forum.
National and industry transformation
In order to effect such systems-wide change, Reskilling Revolution will serve as a platform for connecting and coordinating individual initiatives within specific countries, industries, organizations and schools. At the country-level, the Reskilling Revolution is supported by the governments of India, Oman, Pakistan, the Russian Federation and the United Arab Emirates, which will run Closing the Skills Gap National Accelerators. In addition, the governments of Denmark and Singapore have become learning network champions. During 2020, the number of accelerators will grow to 15, beginning with Bahrain and Brazil at the Annual Meeting 2020.
Additionally, new policy instruments, new forms of financing and new rapid delivery partnerships will join this effort, serving as examples. In the US, the Government has called on companies to commit to the retraining and upskilling of its own workforce through the Pledge to America's Workers and to date, over 415 private-sector companies have pledged more than 14.5 million career-enhancement opportunities for American workers over the next five years. France's Mon Compte Formation is the first-of-a-kind individual skills account with an integrated mobile application dedicated to vocational training and lifelong learning. Such combined efforts of the private sector and governments can catalyse better education, skills and jobs for supporting one billion people and serve as global exemplars.
To date, over 415 private-sector companies have pledged more than 14.5 million career-enhancement opportunities for American workers over the next five years. Initiatives like these show that these combined public-private efforts can and will achieve the one billion goal.
In the private sector, a number of companies are already taking coordinated action on workforce transformations through intra- and cross-industry collaborations involving business, trade unions and the training sector. These industry accelerators include: Advanced Manufacturing; Aerospace; Aviation, Travel and Tourism; Consumer; Financial Services; Media, Entertainment and Information; Mining and Metals; Oil and Gas; and Health and Healthcare. By the end of 2020, 15 industries will be engaged.
Technological change, patterns of globalization and the green transition pose great risks to people's livelihoods. An urgent investment in human capital is needed to revive pathways to social mobility and create a fairer world. By mobilizing industry leaders, government, international organizations, professional networking platforms, online and offline staffing firms and education and training providers, Reskilling Revolution aims to provide better jobs, education and skills to 1 billion people by 2030," says Saadia Zahidi, Managing Director, New Economy and Society at the World Economic Forum."
Founding partners, initiatives and coalitions to reach 250 million people
Together, founding partners' initiatives and coalitions already signed up to Reskilling Revolution have the capability of reaching 250 million people worldwide. The Reskilling Revolution Platform will enable these coalitions and future business-led initiatives to create system-level change or to be scaled up through replication by other organizations. Founding business pledges include:
The Adecco Group aims to support 5 million workers through upskilling and reskilling globally by 2030. The Group's General Assembly business will play a key role as a founding member of the Skills Consortium of online training and learning providers, as part of the Reskilling Revolution initiative. The Adecco Group Foundation will contribute as founding partner to the HR Valley initiative – a hub of human capital management learning.
Coursera Inc. will be a data partner and a founding member of the Skills Consortium of online training and learning providers hosted by Reskilling Revolution. It has committed to upskilling 10 million global workers by 2030 in high-demand domains of Data Science, Technology, Business and Soft skills.
Infosys is expanding computer science and maker education to K-12 students and teachers across the US, especially among under-represented communities, and will become a founding member of a Skills Consortium of online training and learning providers hosted by Reskilling Revolution.
LinkedIn will be a data partner for the Reskilling Revolution initiative.
ManpowerGroup's MyPath is enabling hundreds of thousands of people to access high-growth roles by providing accelerated upskilling, on-the-job training and certification, transforming the role of the recruiter to become talent agents, experts in assessment, data and coaching so workers receive the guidance they need for future roles.
PwC and its New World. New Skills. programme will deploy skills to support public-private collaborations through the Reskilling Revolution. It will also help clients prepare their workforces for the digital world, upskill each of its 276,000 people and scale up its community programmes, particularly in areas where there is an acute need.
Salesforce has committed to help train 1 million people with relevant skills and reach 10 million active users on Trailhead, Salesforce's free online learning platform, within the next five years. Through workforce development initiatives including Trailhead Military, FutureForce and the Pathfinder Program, all powered by Trailhead, anyone can skill-up to learn in-demand skills and earn credentials to land a top job in tech.
International and civil society organizations are also leveraging the Reskilling Revolution Platform to drive change and build new coalitions. This will include the United Nations Children's Fund (UNICEF) and Generation Unlimited, a global multisector partnership created to meet the urgent need for expanded education, skill development and employment opportunities for young people aged 10-24. The Education Commission, chaired by Gordon Brown, is committing to support the Reskilling Revolution through teacher workforce, schools and education finance transformation. The NGO iamtheCODE will aim to enable ten million women and girls as coders worldwide by 2030.
The United Arab Emirates will provide seed funding to launch the Reskilling Revolution platform.
Reskilling to jobs of the future
Technological change, industry transitions and globalization are impacting jobs and the skills required within those jobs. The OECD estimates that 1.1 billion jobs are liable to be radically transformed by technology in the next decade. The World Economic Forum predicts an overall net positive between job growth and decline but also finds that skills instability with all jobs will mean that nearly half of core skills are set to change by 2022 alone. Additionally, if current trends continue, the outdated content of education will further exacerbate the skills mismatch in the future. However, with increased predictive power, it has also become easier and faster to understand the in-demand skill and jobs of tomorrow and plan human capital development accordingly.
A World Economic Forum report also released today, Jobs of Tomorrow: Mapping Opportunity in the New Economy, worked with LinkedIn, Coursera Inc. and Burning Glass Technologies to map seven emerging professional clusters and 96 fastest-growing jobs within them. They reflect that both "digital" and "human" factors are driving growth in the professions of tomorrow. The adoption of new technologies is giving rise to greater demand for green economy jobs, roles at the forefront of the data and AI economy and new roles in engineering, cloud computing and product development. On the other hand, emerging professions also reflect the continuing importance of human interaction in the new economy, giving rise to greater demand for care-economy jobs; roles in marketing, sales and content production; as well as roles at the forefront of people and culture. The growth and absolute scale of these opportunities will be determined by the choices and investments made by governments today.
What the leaders are saying
"The United States is honoured to be a leading example of when the public and private sector comes together to prioritize workers and ensure them, their families and our respective economies are prepared for the changing nature of work and the workplace. 1 billion lives will be changed by 2030 through this Reskilling Revolution and the Trump Administration, through its Pledge to America's Workers, is excited to continue to serve as a catalyst for private-sector engagement worldwide," said Ivanka Trump, Assistant and Adviser to the President of the United States.
"The largest generation of young people in history is about to inherit the world – and they're facing a global learning and skills crisis. The private sector must work with governments to help close the skills gap and give young people the ladders of opportunity they need to reach their potential. The possibilities are endless and the need is urgent", said Henrietta H. Fore, Executive Director, United Nations Children's Fund, UNICEF
"Learning ecosystems must be updated to ensure that we are addressing the short-term challenge of skills mismatch in the current workforce and preventing the long-term challenge of future unemployment among the next generation of talent. That is why the United Arab Emirates is proud to make human capital investment a key national priority, and is delighted to be, not only a member of the Closing the Skills Gap Accelerator Network, but also a founding member of the Reskilling Revolution initiative through both public-private partnerships to close national skills gaps and through seed funding for the global platform," said Ahmad Belhoul, Minister of State for Higher Education and Advanced Skills, United Arab Emirates
"Upskilling is one of the most urgent challenges of our time and to solve it, we need to act together, now. As a major employer in 157 countries around the world, PwC has the scale and experience to make a measurable impact. We have a responsibility to help our people, clients and communities prepare for the future but we can't succeed on our own. As part of our upskilling efforts, we're asking everyone to join the World Economic Forum's Reskilling Revolution platform and us so that we can prepare everyone, everywhere for the digital world", said Robert E. Moritz, Global Chairman, PwC.
"With new technologies and trends impacting the world of work, companies are facing genuine challenges in recruiting people with the skillsets needed to capture the opportunities ahead. Therefore, in order to equip individuals to successfully participate in the world of work and enable businesses to find the skills they need to be competitive, we must focus on upskilling and reskilling. We fully support a 'reskilling revolution' and pledge to upskill and reskill 5 million people globally by 2030", said Alain Dehaze, Chief Executive Officer, The Adecco Group.
"Our research shows us that jobs emerging in the global economy span a wide range of professions and skills. They will provide opportunities for workers of all backgrounds and educational levels. But for all of the opportunities that the new economy will bring, the stark skills and gender gaps that exist today – especially in these fast-growing and emerging jobs – must be addressed now if we want to ensure that the Fourth Industrial Revolution is an equitable one", said Allen Blue, Co-Founder and Vice-President, Products, LinkedIn
"I wish that more people, companies and societies would start to invest in skills, reskilling and lifelong learning. Because if we don't, it will not only hamper businesses and the foundation for our economies. It could undermine our entire societal contract", said Peter Hummelgaard, Minister for Employment of Denmark
"The global nature of the skills crisis requires institutions to collaborate at an unprecedented scale in order to provide lifelong access to high-quality learning. As part of this coalition, we are excited to work with governments, industry accelerators, and universities around the world to equip the global workforce with the skills needed to advance careers, boost employability and stimulate inclusive economic growth," said Jeff Maggioncalda, Chief Executive Officer, Coursera Inc.
"We are excited to partner with the World Economic Forum through the Reskilling Revolution initiative. As availability of digital talent continues to be one of the greatest barriers for enterprises to transform, organizations need to nurture a culture that enables talent – across disciplines and skills – to benefit from a continuum of lifelong learning that prepares them for the future of work. We are keen to help drive the transformation", said Salil Parekh, Chief Executive Officer and Managing Director, Infosys.
"We have to move towards a Society of Skills, placing lifelong learning, upskilling and reskilling at the core of people, businesses and governments' interests", said Muriel Penicaud, Minister of Labour of France
"More than half of companies around the world cannot find the skills they are looking for – almost double what it was a decade ago. And the need for a Skills Revolution – which we predicted four years ago – continues to be the defining challenge of our time. Organizations have to act differently. Creating shareholder value can only be done in conjunction with taking care of employees, customers and communities. And that includes the responsibility to help people learn new skills, adapt for future jobs and to become creators of talent", said Jonas Prising, Chairman and Chief Executive Officer, ManpowerGroup
"We need to make sure the Fourth Industrial Revolution brings everyone along with the education and skills to succeed," said Marc Benioff, Chairman and Co-Chief Executive Officer of Salesforce. "That's why as part of the Reskilling Revolution, Salesforce will help train 1 million people with resume-worthy skills and reach 10 million active users on Trailhead, our free online learning platform, within the next five years." said Marc Benioff, Chairman and Co-Chief Executive Officer Salesforce
Mongolia Poverty Update: Report
The National Statistics Office of Mongolia (NSO) and the World Bank today launched a new joint poverty report, Mongolia Poverty Update, which draws on the 2018 Household Socio-Economic Survey (HSES).
According to the report, the pace of poverty reduction slowed down despite robust macroeconomic growth, indicating that Mongolia is struggling to translate the benefits of macroeconomic growth into improvements in household welfare, especially for the poor.
The report also highlights the uneven progress in poverty reduction between urban and rural areas during 2016-2018. Overall, these were good years for most rural herders as a result of higher livestock product prices. By contrast, urban residents in the poorest group were most negatively affected. Out of all the consumption classes, only the poorest urban households experienced negative real income growth (-1.0 percent, YoY) during this period due to sluggish wage and business income growth. Higher food price inflation also disproportionately affected urban poor and vulnerable households which spend a majority of income on food and purchase food items out of their own pockets. As a result, the rural poverty rate fell by 4.1 percentage points while the urban poverty rate was little changed from 2016 to 2018.
"This poverty report provides us with the latest updates of poverty status and profile of people in Mongolia and highlights the challenges and opportunities to tackle poverty reduction going forward," said Ms. A. Ariunzaya, Chairperson of the National Statistics Office. "We strongly hope that the analysis and findings of this report shall serve as reference material not only for policy- and decision-makers, but also for researchers and a diverse range of audiences interested and working in poverty and socio-economic studies."
The updated poverty profile shows that poverty is most prevalent among low-skilled wage workers, the unemployed and economically inactive individuals, large families and children. Important challenges are also seen in service delivery, particularly with regard to proper sanitation and reliable heating sources.
Mongolia's education attainment level, particularly among youth, is the highest in the East Asia region, but for women, having a university diploma does not necessarily mean that they can obtain a better-paying job. The gender gap in labor force participation has barely improved over the past decade. Furthermore, despite a great improvement of herders' welfare level, they remain highly vulnerable to livestock price shocks and harsh winters, which could have a profound impact on their well-being without adequate safety nets.
Mongolia is one of the youngest countries in the region in terms of the demographic structure. To harness the upcoming demographic dividend opportunity for inclusive growth and poverty reduction, the report suggests that the country will need to create a sufficient number of job opportunities in a wide variety of productive sectors in order to absorb these new workers.
"Monitoring and analyzing quality and timely data from the household surveys will help to track progress to date as well as shed light on where support and policy interventions are most needed," said Andrei Mikhnev, World Bank Country Manager for Mongolia. "To accelerate poverty reduction and promote shared and sustainable prosperity in Mongolia, investment in children and youth to improve their skillsets to meet labor market needs is crucial, as is promotion of fair and equitable labor force participation for women."
Wastewater A Resource that Can Pay Dividends for People, the Environment, and Economies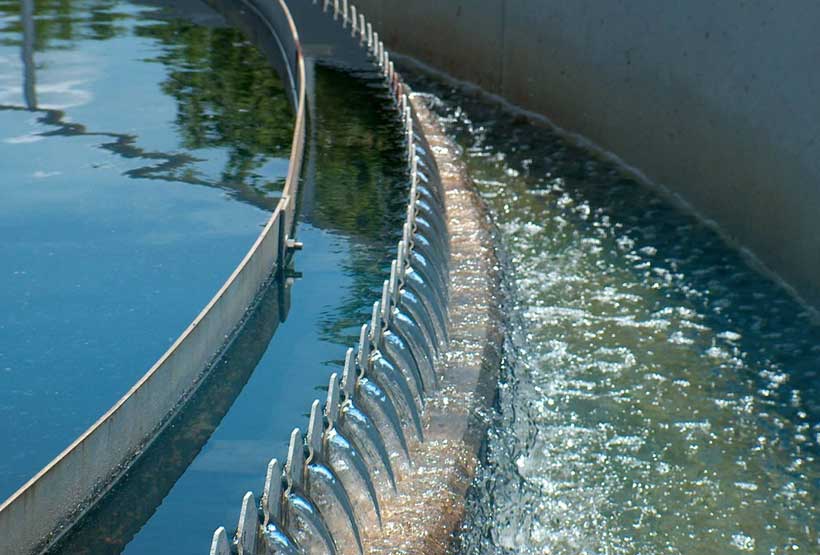 The world's wastewater – 80 percent of which is released into the environment without adequate treatment – is a valuable resource from which clean water, energy, nutrients, and other resources can be recovered, according to a World Bank report released today to mark World Water Day.
The report, Wastewater: From Waste to Resource, calls for smarter wastewater management, including reuse and resource recovery, and looks at wastewater projects around the world which have paid dividends for people, the environment, and economies in the short and long-term.
Efficiently investing in wastewater and other sanitation infrastructure is crucial to achieve public health benefits, improve the environment, and enhance quality of life. Safely managed water, sanitation and hygiene (WASH) services are an essential part of preventing disease and protecting human health during infectious disease outbreaks, including the current COVID-19 pandemic.
"At a time when 36 percent of the world's population lives in water-scarce regions, wastewater treatment for reuse is part of the solution to water scarcity and pollution problems," said Jennifer Sara, Global Director, World Bank Water Global Practice. "Once treated, it can be used to replace freshwater for irrigation, industrial processes, or recreational purposes. It can also be used to maintain the environmental flow and by-products from its treatment can generate energy and nutrients."
Wastewater treatment offers a double value proposition, the report says. In addition to environmental and health benefits, wastewater treatment can bring economic benefits through reuse in different sectors. Its by-products, such as nutrients and biogas, can be used for agriculture and energy generation. And additional revenues generated from this process can help cover water utilities' operational and maintenance costs.
"In this sense, wastewater should not be considered a 'waste' anymore, but a resource. This is at the core of a circular economy, an economic system aimed at minimizing waste and making the most of resources. As cities continue to grow, future urban development requires approaches that minimize resource consumption and focus on resource recovery, following principles of the so-called circular economy," said Diego Juan Rodriguez, the report's author and a Senior Water Resources Management Specialist at the World Bank. "One of the key advantages of adopting circular economy principles in wastewater management is that resource recovery and reuse could transform sanitation from a costly service to one that is self-sustaining and adds value to the economy. This will help countries bridge the funding gap in sanitation to achieve the Sustainable Development Goals."
The report casts a light on wastewater management experiences in the Latin America and Caribbean (LAC) region, which are already reaping benefits. For example:
By using treated wastewater instead of groundwater, the San Luis Potosi power plant in Mexico cut costs by 33 percent, leading to US$18 million in savings over six years for the power utility. For the water utility, the additional revenue from selling treated wastewater helped cover operations and maintenance costs.
A wastewater treatment plant in Cusco, Peru, saves US$230,000 a year in transporting biosolids (nutrient-rich organic materials resulting from the treatment of domestic sewage in a wastewater treatment facility) and landfill fees due to an agreement with the local compost producer. The compost produced with the plant's biosolids is then used as part of the water management project to preserve the Piuray Lake.
The Brazil-based CAESB water and wastewater utility's use of biosolids for corn production led to higher-than-average grain yields and was 21 percent more efficient than mineral fertilizers.
The operator of the La Farfana wastewater treatment plant in Santiago, Chile, after investing US$2.7 million to retrofit the plant, was able to sell biogas, accounting for an annual net profit of US$1 million for the business.
The report recommends incorporating wastewater interventions as part of river basin planning, and pairing them with policies, institutions and regulations that foster this paradigm shift. Wastewater treatment plants need to be gradually repurposed as water resource recovery facilities, while also exploring and supporting innovative financing and sustainable business models that leverage the potential revenue streams of resource recovery from wastewater.
Only 30 to 40 percent of the LAC region's collected wastewater is treated, resulting in negative impacts on both human health and the environment.
The report shows what's possible when governments at all levels apply circular economy principles to their wastewater challenges. For example, in the city of La Paz, Bolivia, the national and municipal governments, as well as the water utility, with support from the World Bank and other development partners, are working together to incorporate circular economy principles in the design of the La Paz wastewater treatment plant. The goal is to address water pollution and public health issues caused by low levels of wastewater treatment and unregulated use in agriculture.
"We are happy to see that the necessary transformation is well under way – wastewater policies in many countries already include reuse and resource recovery, and we hope more countries will follow suit. Countries need to scale up action," said Rodriguez.
The report was funded in part by the Global Water Security & Sanitation Partnership (GWSP) and the Public-Private Infrastructure Advisory Facility (PPIAF).
WEF Releases Framework to Help Business Identify ESG Factors for Long-Term Resilience
Building a resilient business is increasingly dependent on preparing for the impact of non-financial factors, including those related to environmental, social and governance (ESG) issues. As we see with the current business impacts of COVID-19, companies are already dealing with financially material business factors that can develop suddenly. To succeed in the coming decade, investors and companies must equip themselves with forward-looking and proactive approaches to materiality.
The white paper, Embracing the New Age of Materiality: Harnessing the Pace of Change in ESG,determines that what is financially immaterial to a company or industry today can become material tomorrow, a process called "dynamic materiality". The whitepaper also introduces a new framework analyses how ESG issues have become financially material over time.
ESG issues are increasingly impacting business. As social tensions and similar trends become more acute, these external social and environmental factors will become tangible financial costs for companies.
"As we're learning in real-time with the outbreak of COVID-19 and its unexpected impacts, today's companies must increasingly account for non-financial factors in their long- and short-term business plans," said Maha Eltobgy, Head of the Future of Investing at the World Economic Forum. "As companies look to adapt their value‑creation plans in the new business landscape, they must optimize performance against current and future material ESG issues to safeguard their companies and ensure long-term success."
While companies are already feeling the impact of ESG factors on the health of their business, today's era of increased transparency is also highlighting the importance of enhanced disclosures. Increased transparency also means that the rate at which currently immaterial issues are becoming material is accelerating.
"For businesses to thrive in the 2020s, they will need to understand the forces that will shape the next 10 years and use them to their advantage. There's no doubt that sustainability and societal impact issues will be a leading force for driving value creation," said Rich Lesser, Global Chief Executive Officer, BCG, USA.
"We cannot wait for corporate reporting to become perfect. We need to become more forward-looking now and push for better corporate reporting at the same time," said Brian Deese, Global Head, Sustainable Investing BlackRock, USA.
The framework, developed by the World Economic Forum in collaboration with Boston Consulting Group (BCG) helps companies identify these issues. It comprises four components:
1. Hyper-transparency of corporate practices in the Fourth Industrial Revolution
2. Escalating stakeholder activism fuelled by social media
3. Changing societal expectation in the new age of stakeholder activism
4. Growing investor focus on sustainability issues
The framework for action gives guidance to investors on the signals to look for to better identify and manage dynamic ESG issues.
The coming generations are already creating changes in consumer markets, talent pools and other areas of society as their economic importance grows. Companies must acknowledge the upcoming generations priorities. They need to reflect and internalize these values in their operations and investment.