Since the Pak-US relations faced tough time almost a decade ago, not only the US has written off Pakistan, but also launched a Hybrid War. Media campaign launched to defame Pakistan, International Financial Institutions like World Bank, IMF, ADB, FATF, etc., were used as a tool to coerce Pakistan. On every platform, Pakistan was countered or pressurized. Fake News, misinformation spread about Pakistan. Not only influenced its Western Allies against Pakistan but also influence close allies of Pakistan in the Muslim World to create and keep distances. India was supported out of the way, "Major Defense Partner" agreement was signed with India, Civil Nuclear deal was signed, Transfer of technology, especially high-tech and sensitive technologies were transferred to India. Illogical Political support was extended to India, like membership efforts in UNSC as a permanent member, NSG, etc. Modern, advanced, and lethal weapons were supplied to India. Military cooperation deepened with India. All of this huge generosity was extended to counter Pakistan and China.
It is worth mentioning that Pakistan was a close ally with the US for 7 decades and ensured that the US achieve its strategic goals in this part of the world. Pakistan is a comparatively small and rather economically poor state. But its strategic location makes its role as pivotal in the geopolitics. Pakistan connects Middle-East, Eurasia, China, Central Asia, Africa, and Europe. Pakistan's potential is well understood and acknowledged among the power circles in the US.
The worrisome is that the US wanted to use Pakistan to counter Russia and contain China. Which is not possible. This was very much visible during the recent visit of Alice Wells to Pakistan on 19-22 January 2020. She was on her South Asian trip and visited Sri Lanka and India before reaching Pakistan. Shed repeated her old criticism on CPEC and lobbied for her views. She has served in Pakistan as head of Political Section the US Embassy Islamabad. She has many good friends and deep penetration into Pakistani society. She utilized her old contacts in Pakistan and tried to promote her anti-China, Anti-CPEC sentiments.
Another dangerous aspect of Anti-China efforts in Pakistan is in the form of a pro-US Diplomatic community in Islamabad. Many pro-American countries have posted Chinese speaking diplomats to Pakistan – strange! If they depute Urdu (National Language of Pakistan), speaking diplomats, it might make sense but an increasing number of Chinese speaking diplomats in Pakistan smell some fishy fishy.
Another strange phenomenon is also point of concern that Chinese Origin, America or European Scholars are visiting Pakistani Universities, Think Tanks, Intellectuals and youths and interacting with masses. They are promoting Western points of view and ideology in Pakistan. China-Pakistan's friendship is ideal and the Chinese enjoy a lot of respect in Pakistani Society. That is why the US and Europe are sending Chinese origin scholars and experts to Pakistan to make their job more easy and effective.
The friendship bond between China and Pakistan is deep-rooted and we understand each other very well. We are time-tested, All-weather and all dimension friends. Our friendship is higher than the Himalayas, Deeper than Ocean, Sweeter than Honey and stronger than Steel. I am sure no one will succeed in creating any misunderstanding or confusion between the two "Iron Brothers" – A unique term used only for Pakistan-China friendship.
CPEC was signed under the circumstance when the Western world has totally ignored Pakistan -no investment, no transfer of technology, no military assistance, no favorite trade opportunities, even irrational sanctions imposed on Pakistan – almost West has written-off Pakistan totally. CPEC is our mutual initiative based on mutual consultation and understanding. It is the need of our nation and as important as our nuclear program. It is oxygen to our ailing economy. It guarantees the economic take-off of Pakistan. It is the decision of 220 Million people of Pakistan, whichever political party comes to power, irrespective of their leadership, CPEC will remain unchanged and will execute smoothly. CPEC is backed by Pakistan's brave Army and all security and enabling environments are provided by Pakistan Army.
Prime Minister of Pakistan has expressed his vision that Pakistan loves peace and wanted to be a partner in Peace only. Pakistan has suffered a lot during the Afghan War, we cannot afford any other like-wise situation. Pakistan is willing to play any role to diffuse tension and avert conflict.
Pakistan warmly welcomes the US and wanted to collaborate on our common agenda of Peace in Afghanistan, and region. President Trump has repeatedly offered to mediate on the Kashmir issue between India and Pakistan, it is time for actions, and verbal statements may not resolve the issues in the actual life. Pakistan helped the US in the peace process in Afghanistan unconditionally. Pakistan expects reciprocity too. Alice Walls's visit was awaited anxiously for good news, she might have brought from New Delhi, but she focused on Anti-China and Anti-CPEC. Disappointed! Her sentiments have hurt many patriot Pakistanis.
We wanted to restore our traditional friendship with the US bilaterally, while keeping out national inters at prime and strategic interests with Russia and China. CPEC is the lifeline for Pakistan.
Bulldozing Dissent in India
State brutality and hostility have emerged as the defining factors in BJP's (Bharatiya Janata Party) policy toward Indian Muslims. From mob lynching and punishment on beef consumption to imposing a ban on the 'hijab' in universities, BJP continues to find novel ways and means to target Muslim society and enforce the concept of Hindu supremacy in India. While deliberate marginalisation of Indian Muslims is not new and remains an important part of India's policy towards its minorities, the intensity of this campaign is soaring with every passing day.
Recently, two senior BJP members made disparaging remarks against the Holy Prophet Muhammad (PBUH), brushing aside the sentiments of the state's largest minority. The comments drew criticism from around the world, creating a diplomatic row for India.While PM Modi decided to remain silent on the issue, the concerned BJP members had to be suspended from the party given the intense backlash from several countries, especially the Gulf states.
On the other hand, the remarks also sparked a wave of anger in the Indian Muslim communities, who registered their grievances by holding protests on the streets in various parts of the state. However, to deal with its own citizens, India resorted to using force and refused to let the Muslims protest peacefully, depriving them of their fundamental democratic rights. Amidst the demonstrations after Friday prayers, clashes between protesters and police broke out in several parts, the most notable one occurred in Uttar Pradesh (UP). Two teenagers lost their lives, and several were injured. The Indian police also arrested approximately 300 individuals taking part in the protests.
The most concerning event that followed afterwards was bulldozing the houses of Muslim activists who were either present at the demonstrations or were apparently the organisers. The demolitions were justified on the pretext that they were illegal establishments. In reality, these criminal activities were done on the behest of the Chief Minister of UP, Yogi Adityanath, who is an ardent RSS (Rashtriya Swayamsevak Sangh) follower – the most projected political figure in BJP (after Narendra Modi) and a torchbearer of Hindutva politics.
It has been observed that the frequency of the use of bulldozers to demolish personal property is increasing in Muslim-majority areas in India. CM Adityanath himself is considered the pioneer and advocate of this 'bulldozer strategy', which is now frequently being executed throughout India by other BJP leaders. His ardency with the idea of demolishing Muslim houses can be sensed from the fact that bulldozers are displayed at BJP rallies to demonstrate them as a symbol of state power. Mrityunjay Kumar, Adityanath's media advisor later tweeted a photo of a bulldozer with the caption, 'Remember, every Friday is followed by a Saturday,' which conveys the government's unapologetic stance on its actions and the intent to use such equipment without hesitation.
Whats worse, the state machinery deliberately orchestrates the scenes of Muslim houses being turned to rubble to instil a fearful impact. Its purpose is to deter the Muslim communities from protesting against the 'saffronized' state. Such images are meant to signal that the state will not tolerate such kind of opposition in the BJP-led India and will not hesitate to exercise the use of force against such segments. The prime objective is to bulldoze their courage to stand against oppression in the future.
Another way to look at this violence is the long-term dynamics of Indian politics. While it is apparent that Narendra Modi will contest the next Indian elections for BJP, it is fairly evident that an alternative leadership is preparing to succeed him in the future. The potential candidates are replicating his past machinations to strengthen their personal and political statures. Akin to Modi's Gujarat massacre, his party members are recreating events that can bear similar impacts in order to emerge as radical leaders in accordance with BJP's vision. This includes intense and targeted verbal and physical attacks on Muslims. Hence, the use of force against Muslims will likely be a prominent factor for capitalising on the majoritarian Hindu vote bank.
Lack of accountability, persistent silence of key leadership and the embedded political objectives are fanning dangerous flames in an already fraught environment for Muslims in India. The repressive attitude toward Indian Muslims has now been institutionalised at the state level and suggests that life will only worsen for them. India's belligerent policy and confrontational actions will fuel further divisions in a society that has become extremely polarised along religious lines. Political interests are overshadowing national interests and the trend is likely to continue.
This week's deadly earthquake is a reminder of the humanitarian crisis in Afghanistan
Afghanistan can't catch a break. This week's deadly earthquake is the latest chapter in a worsening humanitarian crisis. It has also shone a light on the shortcomings of the Taliban's ability to deal with the myriad of problems in the poverty stricken country. This represents an opportunity for the international community to play a larger role in helping Afghanistan to recover and rebuild.
This comes as a magnitude six earthquake hit Afghanistan's remote Paktika province on Wednesday. The Taliban have claimed that at least 1,000 people have died, with over 1,500 injured. The number of casualties is expected to rise over the coming days. The remoteness of the province and heavy rain has hampered rescue efforts in what is the deadliest earthquake in two decades.
For Afghans this is the latest in a line of tragic events that are causing untold suffering. Since the Taliban takeover in August last year, Afghanistan has endured a worsening humanitarian crisis. Decades of conflict, natural disasters, poverty, drought and the coronavirus pandemic have meant that most Afghans are now facing a rapidly deteriorating situation under the Taliban.
The United Nations Development Program has stated that Afghanistan is facing 'universal poverty', with 97 per cent of Afghans living below the international poverty line. Acute malnutrition has risen dramatically across the country, with 95 per cent of Afghans now experiencing food insecurity. Well over 80 per cent of families are facing high unemployment, creating a situation where they cannot feed their children and where those children are either sold for money to buy food or forced to work or beg for pitiful sums. The healthcare system has also collapsed, with doctors and nurses not being paid and with medicine in short supply.
The Taliban rightly deserves criticism for this situation through poor governance and the mismanagement of what government funds are available. It has become quickly apparent that the Taliban are incapable of dealing with either the humanitarian crisis or effectively responding to the earthquake in Paktika. The Taliban's supreme leader, Haibatullah Akhundzadah has pleaded with the international community to "to help the Afghan people affected by this great tragedy and to spare no effort".
The situation in Afghanistan also raises uncomfortable questions about the role of the international community in causing the current crisis. The country has long been heavily reliant on foreign aid, and this was no different under the NATO-led occupation. The chaotic withdrawal of both international forces and humanitarian aid agencies resulted in much needed funds leaving with them.
Additionally, the implementation of harsh sanctions and the freezing of remaining Afghan assets by the United States has effectively hamstrung the Taliban's ability to help those most affected by the crisis and to respond to disasters such as the recent earthquake. For these reasons, the Taliban's claim that international sanctions and the freezing of Afghan assets is acting as a collective punishment on all Afghans has some merit.
In a positive development, the United Nations and aid agencies are on the ground providing support to those affected by the earthquake and have been undertaking operations to tackle the humanitarian crisis for some time. This includes providing tonnes of medical supplies and teams of medical professionals, and the roll out of food and tents for starving and displaced Afghans.
But more needs to be done. The international community, particularly countries who withdrew from Afghanistan last year, can provide much needed equipment and supplies so recovery operations can continue in Paktika. If these country's still do not wish to recognise the Taliban, then these funds can be provided to UN aid agencies at ground-level.
Furthermore, the international community needs to play a larger role in alleviating the humanitarian crisis. This can be achieved by unfreezing frozen government assets, which belongs to Afghans, so development projects can continue, and civil servants, teachers and healthcare workers can be paid.
Through this funding, the international community can attempt to leverage the Taliban to adequately fund the education, financial and health sectors so people are paid and so these sectors can strengthen to reliably assist those in need. This leverage can also convince the Taliban to allow women to re-enter the workforce and participate in social life, something that will go a long way to ensuring that families earn enough to feed themselves.
The recent earthquake has highlighted the dire humanitarian and economic situation Afghanistan is in and it is up to both the Taliban and the international community to fix it.
While the international community doesn't have to recognise the Taliban, it is equally responsible in ensuring that the crisis ends so innocent Afghans can rebuild their lives with dignity.
Pakistan: World Refugee Day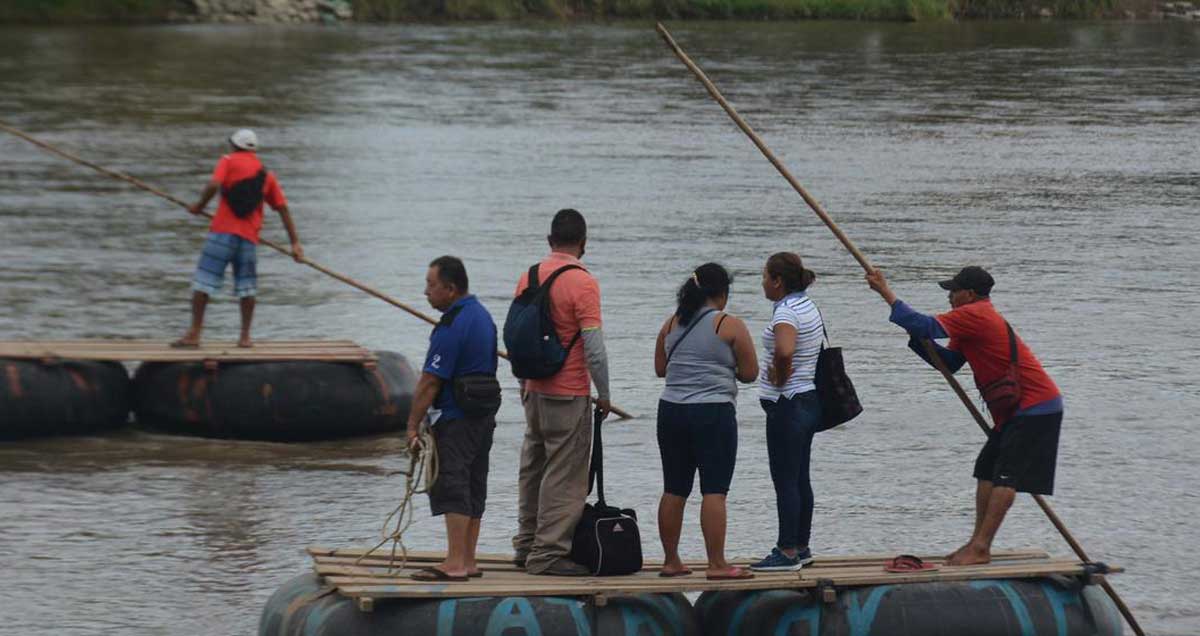 World Refugee Day is an international day designated by the United Nations to honor refugees around the globe. It falls each year on June 20 and celebrates the strength and courage of people who have been forced to flee their home country to escape conflict or persecution. World Refugee Day is an occasion to build empathy and understanding for their plight and to recognize their resilience in rebuilding their lives.
Taking refuge is an old phenomenon, and even during WWI and WWII, the refugee crisis became very serious. In the last few decades, the geopolitics has deteriorated, and once again the people were forced to take refuge in the safer part of the world. Unfortunately, the Muslim world was the victim and most of the refugees were Muslims. However, the Ukraine war is the first-ever war in Europe after several decades, and the refugee crisis in Europe seems a new one. There are around 6 million Ukrainian refugees, and there are 44 European countries, or 27 EU member countries, sharing this burden collectively. Whereas, Pakistan hosted up to 5 million (at peak) Afghan refugees alone.
Pakistan joins the international community in commemorating World Refugee Day. While observing this Day, we express our solidarity with refugees all around the world. This Day behaves us to reflect on the drivers of forced displacements and to reaffirm our commitment to finding sustainable solutions for refugee situations, including through conflict prevention and resolution. This Day is also an occasion to reiterate our collective resolve for refugee protection under the principle of international burden- and responsibility-sharing.
Pakistan has shouldered the responsibility of one of the largest and most protracted refugee situations in the world for over four decades. Pakistan continues to host more than 3 million Afghans. Another 0.4 million Rohingyas have also found refuge in Pakistan. There are refugees from Syria, Iraq, Libya, Yemen, Bangladesh, Sri Lanka, India and etc. The people of Pakistan have demonstrated exemplary generosity, hospitality, and compassion towards the refugees in the country, showcased in Pakistan's inclusive policies on health, education, and livelihoods, including during the COVID-19 response.
As new situations emerge around the globe, the long-standing Afghan refugee situation must not be forgotten by the international community. There is a need for renewed international commitment, especially in the context of COVID-compounded socio-economic and health challenges, through regular, predictable, and adequate financing for Afghan refugees including their safe and dignified return. It is equally important to undertake necessary measures for the stability and sustainable socio-economic development of Afghanistan, in order to avert the possibility of any future refugee exodus from the country.
On this Day, Pakistan pays special tribute to UNHCR – the United Nations refugee agency – for its commendable work in support of refugees and host communities throughout the world. Pakistan looks forward to further strengthening its valuable partnership with UNHCR. We call on the international community to support the Organization in its efforts toward durable solutions for refugees worldwide.
Genetically, Pakistan is an open-minded society and due to its own diversity, can accommodate all races, cultures, and religions, and can be integrated with others conveniently. Pakistan has been hosting refugees from various parts of the world and has integrated them perfectly. Pakistan hosts the world's second-largest number of refugees in its territory. However, the economic burden is beyond Pakistan's capacity, the international community is urged to generously extend a helping hand in sharing the burdens with Pakistan. Instability in the region imposed wars, and natural disasters are growing in this part of the world, which may cause more unrest in the neighboring countries and force more people to take refuge in Pakistan. Europe and America have strict policies, but, Pakistan is still a more flexible and convenient destination for international refugees. The constitution of Pakistan is more friendly and accommodative. The visa regime and border controls are also rather flexible and friendly.