They took photographs of you. Might as well been from dawn to dark photographs. In pictures, in films, the light certainly never left your eyes. Your words are my words.
I am sad too. Out on the road, on your way to paradise, your calling, you could never be a face in the crowd, an 'apparition of petals on a wet black bough'. You thought that you were weak and depressive, insecure and magnolia. I'm alone. I'm alone again, a solitary figure thinking ever after of you, for you are the love of Ophelia's life, of you, and the ownership of daughters in a maze, the race question, the class system when in Rome. You either love me, or you don't. You either care for me or you don't.
Once my flesh was a prize, now I'm older, wiser, but what to do with this knowledge, there's no exit out of this soldiering on, sleeping alone, waking alone, and I'm surrounded by star-people who work miracles on me. I trust so hard, I let the sun go down on me, summers are cold, winters are cold, they whisper of their neuroses to me, and I'm asking for forgiveness, and I'm asking to be loved, and I'm asking you to fall in love with me if you dare, she's transformed into matter, particles, atoms, molecules, air, Norma Jean and Marilyn, and I can't accept anything that is less than love, or reading the wonderland-feeling of your body, and I think of your gravity, meeting my gravity, your air meeting my outspoken lips, my hair, my shoulders, and I want to bring you down, give you all the love that I can give, instead I'm sleeping alone, and you're with her, you're with the love of your life, and I only fell asleep in the early hours of the morning, the night was hell to tell you the truth, because you weren't here if you want to know.
I've been listening to Coldplay the entire morning, trying not to think of you kissing the love of your life, while I'm here on my own. So, I drown in black water, by a river of trees. You drowned in the black water of romantic love, the stigma and discrimination of mental illness, chronic illness, and competition. You truly had the childhood of a poet, of an artist. You always were more artist than actress. You were obsession and trophy, the filmmaker's actress, the poet's poet. Your conception of the world around you, our world (so to speak), became something of an obsession even for me. Near the end of your life, you must have felt as if you were dying inside. Slowly. Fading. Away.
There was always some kind of power imbalance in the relationships you had with your lovers and husbands, and so, from there, your journey, your voyage into eternity. I think of the history of your family, your zero cultural background, yet you still did it. The achievable was the impossible. The doing the establishment, the dominant players in your life always the men. I think of the incidents of abuse and trauma in your childhood and adolescence, the abandonment and neglect by mother figures, the self-medicating of your long-term stress. I think of the chronic maltreatment in childhood in my own life, what bearing that it has on yours. The severe neglect, the lack of mother love, and later my psychological problems, the feelings of being misunderstood, undermined and dissociating myself, withdrawing sometimes completely from society, from reality to write. Mental cruelty should, I think, fall under the trauma model of mental disorders. The psychological imbalance of emotional scars versus mourning the imprint/s of what was lost, or, the blank slate of denial of what was lost, their human stain never heals. Never leave you completely.
This learned kind of helplessness that you need a man for. To keep you safe. Safe from all harm. From a flock of men in suits in the asphalt jungles of city life. There is trauma and relapse, trauma and recovery in my life, no real sense of family relationships as there was in yours. You discovered self-isolation in the abuse, as did I. The origins of theory, psychology, counselling, and I was a victim never discovering truly the art of romantic love, sustaining relationships, reconnecting with society, community. I was a female victim. You were a female victim. All we wanted was to be seen (visible, visible, visible), separate from the entire human race, but equal. You were a pioneer in your field. Artist, not actor.What to do with all the shame, the trauma, the guilt-ridden trap of never being good enough, never feeling loved, never being an exquisite enough child, or, youth, you put it out there. You put it into words, add a kind of narrative and context (what you don't do is call it conceit). You acted, and wrote. I acted, and wrote. Our childhood, our upbringing, our mothers, it all made us both culturally sensitive, preciously aware that life is short and hell, and that the divided self is no survivor. That life is an assignment, a rollercoaster ride at an amusement park, and looking at paintings, and photographs and ephemera at a museum.
I tell the pilot. You think you know me; you think you've fallen in love, but I'm ghost. I'm fattened ghost, self-conscious ghost, it feels like it did when I was little. I miss you waking up in the morning. I'm not intimidated by your lady friends anymore, just scared-competent. You can love whomever you want, show me mercy, show me grace, make me cry because you're so good at doing that to me anyway, and this funny woman loves you so much, would do anything for you. And then I woke up as if from a grassroots-dream, glee, fragile, how to live without you, this fire catching fire, and I think of the journey and direction of the mis-understood flame, and everything is psychological guess-work, my jealousy is magnificent, my love is abundant and needs permission from you to exist, all I have is this organic depression, this pilgrimage. Delete all of that.
You taught me that what is pristine, what is innocent, what is tenderness, is what we as humanity, is what I must uphold and protect. Of course, you were a woman of clandestine vision just like Princess Diana. The broken link breaks the seam, until we become figures in the lucid sky, leaning towards altruistic heaven. For it is only heaven that accepts us in the final equation. The primitive chord drags us down low (to hell), the push and pull and living in the moment of it all, turns us on to grit our teeth, the pain and bear it as much as it is possible for us, and that same chord drags us to the point of reconciling with the rest of the aspiring human race. We are both rope and boat, sound of the ocean, dark mountain, cold grasses. We are night-shift workers. Never conceived those sons and daughters. That son and daughter. We, why, we are diamonds.
About The Author and The Introduction to Eating the Dust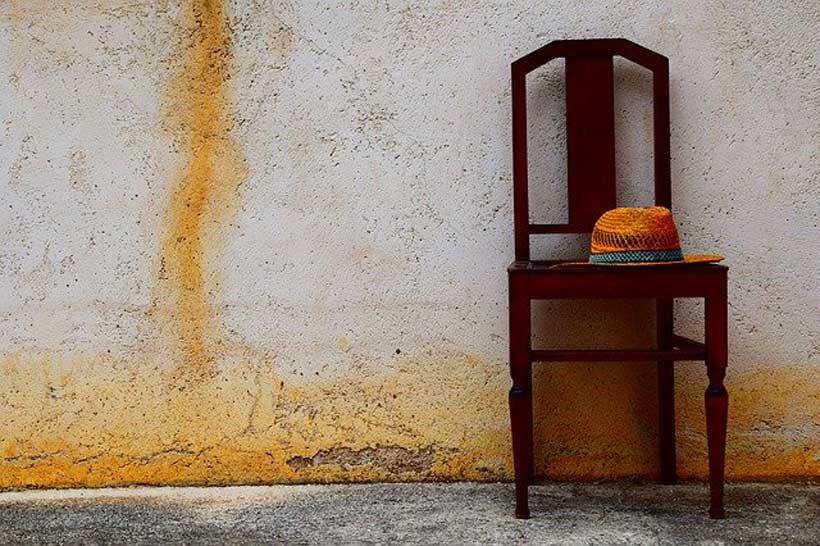 Dr. Ambrose Cato George holds the following academic qualifications: B.Sc. In Zoology and Botany (Unisa), Secondary Teacher's Diploma-postgraduate (UWC), B.Ed. – distinction in Philosophy of Education (Unisa), Associate of the University of London Institute of Education (London) for the study: "The educational provision of the Mentally and Physically Handicapped in England and Wales and its possible application in South Africa". The M.Ed. Degree (Rhodes) with the thesis: "The London Missionary Society and Education: a Study of the Eastern Cape 1799 to 1852" as well as a Doctor of Philosophy degree (Rhodes) with the thesis: "A Mission and Five Commissions: a Study of Some a Aspects of the Educational work of the American Zulu Mission 1835-1910"
He started to teach in 1965. In teaching career, which spread over a period of more than 30 years, he gradually climbed the promotion ladder and eventually became a principal of a large comprehensive school in a sub-economic township. This post he carried out with success for 10 years. In 1994 a new South Africa found him in the position of Inspector of Education. He acted as supervisor for more than 50 high, primary and special schools. He played a significant role in the transformation to one educational system and was instrumental in amalgamating schools from the previous educational departments. He was forced to retire from his post as a result of clinical depression.
Although Ambrose was occupied full-time as an educationalist, he still found time to get involved in community activities. Some of these activities included the following: he served on the executive of the Port Elizabeth Mental Health Society for many years: he was involved with the Happydale School for Severely Mentally Handicapped children for more than 30 years. He was honoured by the Port Elizabeth Mental Health Society in 1999 by being made an Honorary Life Member of the Society. For the last 16 years, he was chairman of the Management Committee of Happydale.
He was instrumental in starting a Depression Support Group in the Northern Areas in Port Elizabeth. He served as a member of the Governing Council at Happydale when his health allowed it.
He serves as a part-time lecturer at the Charlotte Searle Nursing College for a period of 15 years. He lectured on Biochemistry, Biophysics, Education and Administration. He also lectured Physics and Chemistry to radiology students. He served on the Council of Charlotte Searle Nursing College for many years.
Throughout his career, he was under regular medication and underwent mood swings particularly depression at frequent intervals. He was very fortunate that for a period that stretched for almost 30 years, he was supported by the Port Elizabeth Mental Health Society. They organised his visitation to see the state psychiatrist and get a monthly medication supply. (For more detail see later in the narrative)
I found it essential to monitor the early warning signs of mania and depression. Throughout my suffering from mood swings, I found that my condition was exacerbated by various stressors which were accompanied by severe stress.
Much ignorance and denial exist concerning manic depression and stress hence the necessity for the following account.
Since mania brings one out of touch with reality, it has become essential for me to be hospitalized as soon as I detect the early warning signs of the condition.
This is me. The voices are inside my head. Calling to me. Speaking in ancient tongues. They talk and talk and talk. The damage is done. The damage is done. I wanted a child while I was still young. They think of science in masculine terms. The humanities and creative writing in feminine terms. There's a gap for you. There's an excursion into the remembering mind. The shaking woman's interesting double life. I think of the anatomy of my loneliness. How everything in life is a mystery. I am waiting for sleep to take control of my aching limbs, my physical form. I invest the past into the insomnia, for no fight is worth it. What are we fighting for anyway? He's not here, they're not here. No one can hurt me now. Marilyn, the hunter. Diana, the hunted. I want to live before planting love. Your fingers feel like ice slipping to the bones of me. They thread my bones to my being. Give hope to my flesh. Now I just want to live, but there are days when I am tired of wanting to live. The washing flutters in the breeze, men and woman have been kind to me, and I have a lust for the gulf between us, how I've imagined you my entire life. Country of Adam's rib, country of blood, stone and wine. Her teeth bite into my pose. There's my unbearable sadness. Watching you satisfies me. I go all cold sometimes. The tiredness, the energy. In a perfect world you would have been free. You would have set me free. Your womb fashioned me. So, I write for the passionate outsider. The woman displaced. The female dispossessed who lives from one day to the next in psychological extremes. I am that woman displaced like Jean Rhys. I am the dispossessed female. And the woman that I love, whose womb fashioned me is my mother's.
I think of all the time we have wasted sibling. All the love that is gone. My loneliness grows like plant sap. Like water in wild places. All the fight has left me as I chase the sea. I wake, I chase the sea. Rabbit is gone. Don't tell me about your secrets. Don't tell me about your love, sibling. Leave me like you have always left me. Leave me standing here by the bright lights of this city by the sea. I always wanted your love. You were always high on life. The extrovert with friends. You erased me from your life so effortlessly. From your kingdom. I think we have said it all. The love is gone. Gone from your world. Gone from my life. They say I have a death wish. I'm hungry for it. The ghost of my spirit is hungry for it. It is cold here. Winter is coming on strong on this radar. This illusion sticks around like the Seine. I wish I was ghost dropping off this radar. I feel sick. You make me sick. I lost the proof. I think of all that I have sacrificed. Think of myself as crime and victim. Sibling, you've found love. We're passed the object of forgiveness. Nothing I can do about it. You're the daughter of the Czech Republic. Let me take you to the low of the city. I am wearing my glasses. Keeping my attitude. I think of your German boyfriend with his artistic fingers, sensitive face. How again someone else replaces me in your life. Bipolar takes all. Bipolar thinks that love is evil, that love means war. My mother never brought me sanitary napkins in the hospital. Never brought me clothing to wear. I walked around like a zombie. When she came, she spoke to the other patients there at the hospital. Looking for a friend in a stranger. She left me alone. Standing there. I was her mirror image.So bulimia and anorexia nervosa found me.
She holds all the power, all the cards. The woman who ate everything. I never had your heart. This takes some time to explain. Let me understand you. Let me understand this. Out of reach, you're always keeping busy. I'll always be the same. When I was in love, I was in love with my own shadow. My heart's bruised. I think all the time of how close to death I was. The renal unit at the Livingstone Hospital. My life is the diary of a volunteer. On the imagined wings of a bird in flight, I come to you. This message comes to you. This love letter comes to you, my mother. Theories have long since disappeared. The image of the soul. The twin image of our soul has vanished Nothing gets better here on this side of the world. I don't see myself in the mirror anymore. It is only my pride, your ego that lends itself to a new philosophy of the advanced world. I'd like to leave the world random. But I no longer want to examine the past, aftermath, aftershock shielding the echo of the shadow, my bruised shadow. We have nothing to say to each other anymore Only the visions remain. The words are all gone now. You grow out of it. No, not the bipolar. The vision you had of yourself in high school. Where you would be five years down the line, a decade. It is just me giving up my consciousness for another. You grow out of the authentic. It is coming back to me. The collect calls I made home from the hospital. Abandoned there. Younger, I was arrogant. Life was so easy, comfortable, happy. Not anymore. I wish I could say I have achieved my personal goals, fulfilled all my wildest dreams. What am I holding onto? The self that is a soulless misanthrope. The universe is amplified. Birdsong in the air. The leaf falls. It is just gravity.
And because of the violence against me, I have zero tolerance for violence. And because of the mental cruelty against me, I have zero tolerance for mental cruelty. They have defeated me.
The family, the cousins, the aunts and the uncles. I am done looking for love in a home that puts me up against the wall. I am lethargic now. Not wanting to talk. Not wanting to talk to anyone. I am on my own now. Alone. All I have is loneliness. That's the kind I am. The voices say, Petya Dubarova, to stop talking so much and to become a good listener, an effective listener, an efficient communicator. Revealing the purpose and value of others as God sees fit, as I connect with the universe. To transcend the negative, the voice tells me Petya, I also have to transcend the pain of the universe, the loneliness of the universe. I have to remember birth, rebirth, saturation. I have to move on from one phase of personal growth to the next level. From maturity and the confidence of maturity, to death. But it is difficult and tiring to be forgiving of myself, to be grounded in self-love and the world around me dearly, or, for life. And then there's this nourishing sense of spirituality that strengthens me daily. I am a stranger waiting for the train worshiping sharp objects eating eggs, chicken and soup. I live in a dark house born of green figs in September on a Sunday afternoon. A dark house born of a writer in a cage sheltered and protected by the light from all the activities of harm. While watching the first snow of a June winter, with the falling snow the road inside finds bipolar me again. High on life. Low on life. Numb on life. Dead to life. And then I realise I am never going to see uncle Rabbit again.
Ever. He died on a Thursday evening of a heart attack in a hospital room while I exhaled a pose. While I overcame my evolution at home typing out my third novel. I have the fear of love, of falling in love on my side, of sexual intimacy, of being made to feel vulnerable in front of another person. I am crashing. I am crashing into the waves chasing the sea of Petya Dubarova, and there will always be those who lecture me. I think the world, and my siblings have done me toxic in. And I remember the day my sibling's girlfriend showed me her tattoo. He must have a thing for a girl with tattoos. I don't know. We aren't close anymore. What happened in my own father's life is happening now in my own. The estrangement from the middle earth of the inner family, of the immediate family. I make cinnamon toast or eat peanut butter straight from the jar with a butter knife, and I try not to think of writing confessional poetry, or, the fact that I'm not loved by sibling, or, cousin, or, aunt, or, uncle, or, distant relative. I show them my rewards like arrows. Only I see the columns of light in my arrows. Yes, I'm done in. I'm done in. I'm going nowhere. I'm going everywhere. Jagged little pill in my mouth. Rush of water down my elated throat. I really wanted to see her tattoo. Why, oh, why am I so surprised that she gladly showed it to me. Bipolar has made me frightened of everything. Of landing on the ash heap like other people's sorrows. I think of my own sorrows. I'm left thinking of how important it is to keep correspondence, journals and copies of your work. I think of my own father and mother living out this kind of perfect life.
My mother had a spacious house, they had two cars, and she had to raise three children. Two daughters and a son. She didn't teach me to have that. To invest my life in children. To invest my life in sons and daughters. I know my roots and they go deep like a ninja-warrior. Now I find myself living vicariously through Dorothy Parker, and Maya Angelou. I think of the mute wind. I think of the constant rain at my window. I think of what I see when I see wildflowers. Cemeteries, ghosts, the apparitions, the voices in my head, hallucinations. There are days when I am just writing to get by. I keep telling myself it is not hopeless. All is not hopeless. That this life is what I have been given. My siblings think they know it all about bipolar. Even more than me. I can't understand a word that that they possess about mental illness. They give it to me, not as a gift, but as something to control. I think of the difficulties of my father. The difficulties of a young mother having to accept a manic-depressive husband. Nobody caught me when I fell. Contradictions keep me busy for a while. I try too hard in relationships. I was a teenage runaway falling away to the waterfront of hospitalisation. The perspective was clear. The view of my life settled. I had the beauty of language. It gave me inter-connectedness. The relationship I wanted. I was a sailing boat that caught the wind. On my way. On my way. Then the mania would come, or, the clinical depression, or, the attempt to take my own my life, or, the suicidal thought, and I would be derailed again from the perfect life that I had lived before. I would be abandoned and forgotten by my mother.
I would be abandoned and forgotten by my siblings, by relatives who told me that they wished they could be of more assistance, but they had their own problems, or, uncles and aunts would just ignore me. With the onset of mental illness in adolescence, my life became more complicated over the years. I became a hunting and gathering woman of current trends forecasting for a blog that I wrote, ephemera from my paternal grandfather's life, and phenomenology. I became this rather complex vessel (never studied further, never had the sunny road of the marrying life, or, those sons and daughters, and strange, I had always been madly in love with children my entire life), and in the end it was language that accepted me, not family, not siblings that had looked up to me once when I had the normal life, the kind of life accepted by family. There would be all this ignorance and sham surrounding my mental illness. I became known as the storyteller, I would make up stories, and this would do the rounds. So, I am threatened and cajoled, told in no uncertain terms by my sister that I am not living. She never phones home to speak our father, elderly and infirm now. Weak and limiting and limited, and I tell myself that what matters most is recovery. Coming out of that despair and hardship and release of relapse. Now I think back to the early days of the initial treatment of my bipolar, the hospitalisation of my bipolar when I became something of a pill popping zombie, then an insomniac, and then there was this return to normality, to home-life, but also terrifying ignorance in the family, also terrifying ignorance around the sufferer, and stigma.
The discrimination of living with the bloom and smoke of mental illness. I keep telling myself pain births creativity. That it is the motivation for pursuing God. Must be more Eckhart Tolle, or, Gary Zukav than me I suppose. In hospital people maybe want to be your friend. But outside, you become like strangers again. You return to a kind of semblance of your previous life. You find people don't want to know you anymore. Release from hospital always brings me back to writing, to my childhood. To the swimming pool in Gelvandale where I was baptised, to a picnic in Port Alfred. Yes, I found baptism and God. And sometimes, just sometimes, the writing annoys me, or, I get annoyed with myself, and sad, as if my work is almost incomplete. Almost as if I am not living up to my own expectations. And every time upon my release from the hospital after my meds have been adjusted, I have to open a new door, learn to live a new life again. It's difficult, but I have endured this. I have survived. I remember that I have strategies, goals and actions. As my father did before me. I hate it that I blame him. I hate it when I say something that hurts him, and I see him wince as if I have slapped him very hard across the face. I mean, I am used to embarrassment, and humiliation, and people unfriending me with a kind of energetic efficiency. I have to work on self-love daily. I pray daily. I try to be kind but it is like making an anonymous donation. And every year I promise myself more self-love, more personal growth, more prayer and meditation, more reading, and I make an action plan out of it for the next six months. To the lighthouse.
To the lighthouse I go. There are days when I talk and talk and talk. There are also days when I cannot meet your gaze. When people's faces look different to me in the morning light. When I'm afraid of Virginia Woolf. Society allows many things to happen to you when you are mentally ill. I'm always putting my trust in people, and being let down badly. Balance is everything. All I can think of is that I am a novelist now studying the craft of writing with every narrative that I write. That I am a poet. And a bipolar life can be as healing as rain with a savage kind of violence. At least that's the way that I see it. Bipolar itself, there's still so much that we don't know. What I hear most often from other people who live with bipolar, is this. That I wasn't always bipolar. I wasn't always like this. I didn't need to take a sleeping pill to sleep. Maybe there was a traumatic incident in your childhood, or, long term abuse, or, you were never loved by a parental figure, or, there was a kind of stress or burnout that you couldn't deal with. I've been there. Uncle Rabbit is gone. I'm still here. I still get to live life with purpose and meaning and truth on my own terms, and there are days when I feel like a tragic figure caught in a storm. There are days when I want the world to see me. There are days when I don't want the world to see me, because I don't think that they'd understand me, but there are also days when life is infinitely more beautiful. There is an image that I manufacture every so often in my mind whenever I feel like it. I see the picture of a little girl, and she is loved. Bipolar is not on the scene yet. Her life is not derailed yet. She is eating watermelon on the beach. The sun is going down. She is laughing with her boy cousins. Smiling for the camera. Smiling for all the world to see.
The Journey Is The Destination
I spent last year listening to Dr Jordan Peterson, the Canadian clinical psychologist on repeat. So far, it has changed my life, led to my self-transformation, impacted the goals and dreams I have always had for my life. I am kinder. I am joyous. I am content. I feel fulfilled. I am thankful and filled with gratitude for my ACE (adverse childhood experience), my past torment, turmoil and clinical and manic depression. I say all of this unashamedly because it has got me to the point where I am today in my life.
The other day I tuned into Vusi Thembekwayo's podcast. He greets his listeners with, "Hello, family" and immediately I felt at ease with this legend in his own time as a South African businessman and entrepreneur. These days I am receptive to the vibration and frequency of creatives, thinkers, thought leaders, visionaries. Not only in South Africa, Africa but elsewhere. As far as the United States of America, Europe, the United Kingdom and even Asia and Australia. I am inspired and deeply motivated by men and women who are forging their own path in this wild and free world with determination and independently from everyone else in their immediate environment.
It took me a long time to get here. I battled relapses, I struggled with mental illness, my body had to adapt to a course of tricyclic, monoamine oxidase inhibitors and psychotropic medication and my personality boomeranged off the ceiling somedays with a vengeance. Some days I felt sad, empty, useless, pathetic and my levels of frustration were sky high. There was nothing I could do about that except cry, make myself ill with worry, burden and the troubles of the world. I was steeped in negativity, insecurity, doubt and self-talk that bordered on the insane. But understand this. I had to go through suicidal depression and all of the other stuff, my mistakes, my negative thought patterns, my reckless behaviour that oftentimes endangered myself and my mental and emotional and physical wellbeing to get here. To understand other people's modus operandi I had to accept, learn, adjust my behaviour accordingly, and heal and become a great listener as people talked to me about what was confronting them in their own lives, the uncertainty they were facing, the difficulties and the challenges they were going through that was blocking their route to personal development and self-improvement.
I am grateful for everything my father taught me and the belief and every sacrifice my mother has made in her life for me. Without those two individuals who cared for me when I was under observation at a posh clinic in a well-to-do suburb, and numerous hospital stays I would never be where I am today. I would not be a writer. I would not be a poet and essayist. I would not be an up and coming screenwriter who wants to make her mark in the film world. There are so many incidents in my life that I have not forgotten. People, individuals who the gifted American filmmaker Tyler Perry calls his "points of light". I have had my own points of light in my life.
The teachings, school of thought and philosophy of Credo Mutwa, my English teachers at St Thomas High School, St Mark's High School in Swaziland and Collegiate High School for Girls, my film school lecturer David Max Brown who over twenty years ago taught me the most powerful lesson any mentor can teach his mentee. What the meaning and purpose of self-care, self-love and self-improvement is in one's life. Indra de Lanerolle, Robert Muirhead, Eddie Mbalo, Dr Basil Brown, John Klassen, the editor and poet Robert Berold, the New Brighton poets Mzi Mahola and Mxolisi Nyezwa, Lebogang Lancelot Nawa, Frank Meintjies, the North American poetess Cynthia Atkins, another poetess Silke Heiss, the businessman and entrepreneur Saki Mabhele, the clinical psychologist and scholar Zimkhulu Fatman, the psychiatrists Dr Willem van Wyk and Dr Sonja Prinsloo, the Afrikaaner doctor Dr Pool who saved my life in an intensive care unit, the family physician Dr Gary Allie, Gavin Mabie, Michael Barry, Meralyn Barry, the filmmaker and scholar Mikale Barry, the scribe and teacher Yusuf Agherdien, and Sister Soraya Joel, the American screenwriter, producer, director of Algerian descent Amine Kais have all been points of light in my life. I have, and still have, so many teachers. I am constantly learning, aligning and re-aligning myself and my vision with others who are like-minded individuals. Who believe in attaining their goals, building empires of gold, who treasure time spent with family and friends. Never forget where you came from. Never forget the people who forced you into your dream. What is pain? In the right hands it can be a tool, an instrument that can lead to personal success and you as an individual developing a personal vision for yourself.
There are many poets and writers in my life, my editors that I have so much to be thankful and grateful for who have accompanied me on my writing journey every step of the way. Everything that I have achieved I have achieved with their help. Morton Rand, my literary representative, Thanos Kalamidas of Ovi, Tendai Rinos Mwanaka of Mwanaka Media and Publishing (Mmap), Xavier Hennekinne of Gazebo Books, Sola Osofisan of African Writer Magazine and Naza Okoli, Sam Hawkesmoor of Hackwriters.com, Robin Barratt of The Poet Magazine, Toast Coetzee. They have to a certain extent extended kindness and a generosity of spirit to me. I respect and admire these individuals a great deal. Heather Robertson and Charles Molele assisted me with getting my first poems published as a teenager in a national print magazine in South Africa.
Depression, suicidal depression, rage, psychosis is not the be all and end all of the sufferer's life. There are many instances where we have to overcome experiences that wounded us deeply in our lives. Perhaps as Dr Daniel Amen said in a recent podcast, "there is no such thing as mental illness. We are dealing with a brain health issue here." His words rang true for me. I suggest you find this Dr Daniel Amen on YouTube and listen to his insights. I am doing in depth research on how nutrition and exercise, vibration, frequency and energy, prayer and meditation influences the mechanics and mechanisms of the brain. I am looking into dopamine, serotonin and binaural beats. I listen to music. My life is relatively stress free from whatever confronted me twenty odd years ago. I can't completely believe that my healing had to begin with me processing my emotional pain and my triggers. We all have triggers and it is up to us to do the research into the language of divine love and the mind-body-spirit connection.