They took photographs of you. Might as well been from dawn to dark photographs. In pictures, in films, the light certainly never left your eyes. Your words are my words.
I am sad too. Out on the road, on your way to paradise, your calling, you could never be a face in the crowd, an 'apparition of petals on a wet black bough'. You thought that you were weak and depressive, insecure and magnolia. I'm alone. I'm alone again, a solitary figure thinking ever after of you, for you are the love of Ophelia's life, of you, and the ownership of daughters in a maze, the race question, the class system when in Rome. You either love me, or you don't. You either care for me or you don't.
Once my flesh was a prize, now I'm older, wiser, but what to do with this knowledge, there's no exit out of this soldiering on, sleeping alone, waking alone, and I'm surrounded by star-people who work miracles on me. I trust so hard, I let the sun go down on me, summers are cold, winters are cold, they whisper of their neuroses to me, and I'm asking for forgiveness, and I'm asking to be loved, and I'm asking you to fall in love with me if you dare, she's transformed into matter, particles, atoms, molecules, air, Norma Jean and Marilyn, and I can't accept anything that is less than love, or reading the wonderland-feeling of your body, and I think of your gravity, meeting my gravity, your air meeting my outspoken lips, my hair, my shoulders, and I want to bring you down, give you all the love that I can give, instead I'm sleeping alone, and you're with her, you're with the love of your life, and I only fell asleep in the early hours of the morning, the night was hell to tell you the truth, because you weren't here if you want to know.
I've been listening to Coldplay the entire morning, trying not to think of you kissing the love of your life, while I'm here on my own. So, I drown in black water, by a river of trees. You drowned in the black water of romantic love, the stigma and discrimination of mental illness, chronic illness, and competition. You truly had the childhood of a poet, of an artist. You always were more artist than actress. You were obsession and trophy, the filmmaker's actress, the poet's poet. Your conception of the world around you, our world (so to speak), became something of an obsession even for me. Near the end of your life, you must have felt as if you were dying inside. Slowly. Fading. Away.
There was always some kind of power imbalance in the relationships you had with your lovers and husbands, and so, from there, your journey, your voyage into eternity. I think of the history of your family, your zero cultural background, yet you still did it. The achievable was the impossible. The doing the establishment, the dominant players in your life always the men. I think of the incidents of abuse and trauma in your childhood and adolescence, the abandonment and neglect by mother figures, the self-medicating of your long-term stress. I think of the chronic maltreatment in childhood in my own life, what bearing that it has on yours. The severe neglect, the lack of mother love, and later my psychological problems, the feelings of being misunderstood, undermined and dissociating myself, withdrawing sometimes completely from society, from reality to write. Mental cruelty should, I think, fall under the trauma model of mental disorders. The psychological imbalance of emotional scars versus mourning the imprint/s of what was lost, or, the blank slate of denial of what was lost, their human stain never heals. Never leave you completely.
This learned kind of helplessness that you need a man for. To keep you safe. Safe from all harm. From a flock of men in suits in the asphalt jungles of city life. There is trauma and relapse, trauma and recovery in my life, no real sense of family relationships as there was in yours. You discovered self-isolation in the abuse, as did I. The origins of theory, psychology, counselling, and I was a victim never discovering truly the art of romantic love, sustaining relationships, reconnecting with society, community. I was a female victim. You were a female victim. All we wanted was to be seen (visible, visible, visible), separate from the entire human race, but equal. You were a pioneer in your field. Artist, not actor.What to do with all the shame, the trauma, the guilt-ridden trap of never being good enough, never feeling loved, never being an exquisite enough child, or, youth, you put it out there. You put it into words, add a kind of narrative and context (what you don't do is call it conceit). You acted, and wrote. I acted, and wrote. Our childhood, our upbringing, our mothers, it all made us both culturally sensitive, preciously aware that life is short and hell, and that the divided self is no survivor. That life is an assignment, a rollercoaster ride at an amusement park, and looking at paintings, and photographs and ephemera at a museum.
I tell the pilot. You think you know me; you think you've fallen in love, but I'm ghost. I'm fattened ghost, self-conscious ghost, it feels like it did when I was little. I miss you waking up in the morning. I'm not intimidated by your lady friends anymore, just scared-competent. You can love whomever you want, show me mercy, show me grace, make me cry because you're so good at doing that to me anyway, and this funny woman loves you so much, would do anything for you. And then I woke up as if from a grassroots-dream, glee, fragile, how to live without you, this fire catching fire, and I think of the journey and direction of the mis-understood flame, and everything is psychological guess-work, my jealousy is magnificent, my love is abundant and needs permission from you to exist, all I have is this organic depression, this pilgrimage. Delete all of that.
You taught me that what is pristine, what is innocent, what is tenderness, is what we as humanity, is what I must uphold and protect. Of course, you were a woman of clandestine vision just like Princess Diana. The broken link breaks the seam, until we become figures in the lucid sky, leaning towards altruistic heaven. For it is only heaven that accepts us in the final equation. The primitive chord drags us down low (to hell), the push and pull and living in the moment of it all, turns us on to grit our teeth, the pain and bear it as much as it is possible for us, and that same chord drags us to the point of reconciling with the rest of the aspiring human race. We are both rope and boat, sound of the ocean, dark mountain, cold grasses. We are night-shift workers. Never conceived those sons and daughters. That son and daughter. We, why, we are diamonds.
Thoughts From the Frontline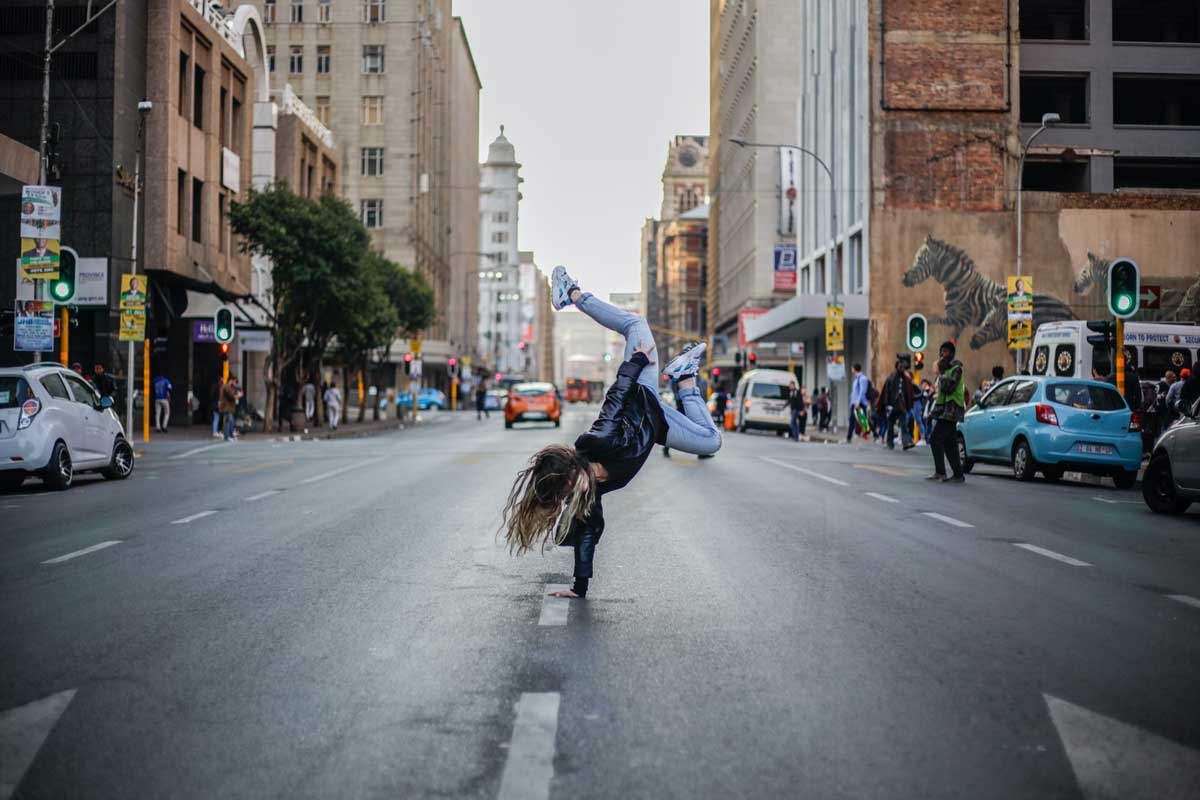 "Hip/Hop, Trap. I would describe my music as different, unique, compared to what I hear in the music industry in South Africa. It is a different sound of genre based on hip hop. In my downtime I listen to artists like Mexikodro, Playboi Carti, Diego Money, Pyrex Whippa, Lil Gotit and Sahbabii. In my life my family has been and still is a major influence, I just want to see them happy and stress free. I want to be successful so that they can spend the rest of lives living comfortably. I chose music because I believe that it is something I'm good at. I wouldn't call myself a musical genius, or say that I'm talented musically because I'm not but, I have taken the time to learn everything that I know today, I started as a rapper, but now I am a producer as well, a very good one if I should say, I mix and master vocals, well I try to. It is still something I am learning on a daily basis and I believe that one day if not soon, I will understand that aspect of music. The guys who I record with are so gifted at what they do, we really inspire each other to take it to the next level. I would be lying if I said that I inspire myself, well maybe I do, I don't know, however what I do know is that we can go to the next level together because nowadays you rarely see a duo or a group of rappers in the South African music industry, there are 4 of us in our group including others who aren't full time as yet, I think that makes the odds better for us to take it to the next level as opposed to being a solo" SUPREME ZEE, CEO OF Holidae Don't Stop!
"What inspires me to take it to the next level is basically my daughter, Family and my everyday experiences growing up and living in Westbury losing friends and family to gang violence had a huge effect on me since a young age I've been through hell and back if I may describe in short and I've realized, to make it out you really need to dig deep. This is also one of the main reasons why I started writing music. I love Music, it is my passion that is mainly why I chose to make music, ever since a young age I've just been through the worst writing music and articulating every word I write is therapeutic. Manifesting and having faith in God has carried me through. Major influences in my life remains God, my baby girl, my family and obviously my Team Holidae Dont Stop! We always encourage one another to do our best we definitely do bring out the best in each other and I'd say the beats that supreme Zee creates brings out the best in me personally and it's also one of the major influences in my music career it's only elevated since the moment we started. In my down time I listen to All types of music mostly Gospel & HDS. I would describe my music as being one in a million very versatile, real and unusually different from the usual and it has an unorthodox flow and style to it so you can literally expect only the best" TheGR8ACE, CEO and co-founder of Holidae Dont Stop!
My inspiration comes from knowing that I have a God given talent and my friends (HDS) and family that motivates me day to day to do better. I chose music because as a hobby it is something I love doing which started out in high school where I had friends that used to rap over beats and I'd just stand within the circle and listen to their rhymes and it became to amuse me when I found out that there are people in my community creating their own music, whereas in 2019, I linked with the crew Holidae Dont Stop! and it has been a wonderful journey ever since! Learning and growing at the same time. My mother has played a role as one of my biggest inspirations including friends (HDS) have been a major Influence in my life, for they always pushed me to be a better me. Not giving up on me and providing not bad advice but love and positivity. I've been in difficult situation in the past and I am just trying to make a better standard of living for my family, my friends as well as my community (Westbury). In my down time I listen to various genres like Rock, Rnb, Hip/Hop, Rap, Emo Rap. I would describe our music as Western Plug for it derives from Hip-hop with an offbeat including 808s and guitar and piano samples that Supreme Zee (Producer) recreates and when hearing the beat, I can automatically put my heart on it." Bando -recording Artist at Holidae Dont Stop!
 To conclude this, we are all from Johannesburg South Africa as one of our members spread across as far as Cape Town, temporarily. Our member who are not full time are – Leiph Camp (Splaash66) Stock broker, Razaak Benjamin (Glock) Salesman and Marion Reyners (Marion The Great) Facilitator. "Our music is Bold, Iconic and timeless" TheGr8ce. Our crew is based in Jozi (Johannesburg) although we do not have a manager as yet. Our follow up record will sound similar to the "Western Plug tape" that we have recently released, followed by 3 singles. Plug is a genre that derives itself from Hip-Hop and our next single will drop in 2 weeks. The link to our music is on all platforms and the Love and support would be much appreciated. We literally wont stop! –
Slavery and the real life bending sinister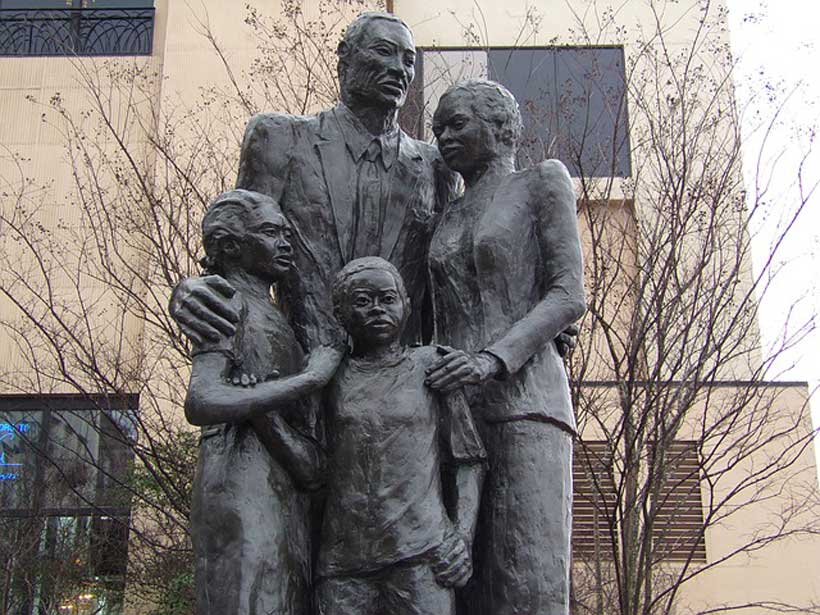 What is slavery? It is nothing more than poverty of the mind. It is not a school of thought or a philosophy. It is scarcity. It is lack. It is cumbersome. It is heavy. It is a burden.
What does it have to do with politics? Ask what it has to do with genocide.
What does it have to do with the power of having a slave mentality? Just as easily as we rise, we fall. A leaf. Ask yourself this. Does the leaf or gravity have the slave mentality or is it just a path to its consciousness, and if it is a meandering path to its consciousness what does that make of gravity? Gravity is easily the culprit or saboteur. A cup carries water but how does the water break through the physical wellness of the body to sate thirst, how does water flow through the universal meridians and find sanctuary in all the wild places that the ocean cannot contain, in code, in which case what observations come out of these natural and bohemian studies.
A slave is a slave is a slave. My grandfather was a slave. My great-grandfather was a slave. On both the paternal and maternal side they are non-existent for me. I live for my father. My father is not a slave. You see his mind is not enslaved. His psyche, his mental, emotional, physical wellness, intellectual prowess and integrity is intact inasmuch as he is not a slave to the peculiarities and eccentricities of the people he finds himself amongst.
In the stages of my own life I can see that I have been enslaved (my mindset and attitude was) by my body image, my identity of cosmic Africa, the cosmos, my self as an African, what I was entitled to, my basic self esteem. I was a slave to my sister, her dalliances, her whiteness, her renouncing Africa for America then Europe and I understood what loneliness, family, friendship and family finally meant and this frightened me a great deal because I realised I had never really loved myself before. I was a slave to every moment up until I heard James Baldwin speak up. I had truly been a slave to waiting for someone to release me and offer me relief somehow from this kind of suffering and cognitive thinking. I wanted happiness but the price for my freedom was this. Somebody else had to love me before I could.
Ask what slavery has cost us as humanity. Look back at history. When I look back at history, all my life I never felt safe. Whether it was the bogeyman, or a horror film, or apartheid, or reading about apartheid, acknowledging it was the difficult part. How would you even begin that dialogue? What could you partner with those hectic images that left you with an urgency and a sense of betrayal from God? So, I grew up with an unpleasant disdain for middle class families in South Africa. It was easy for me to picture them as racist which they were and still are to a certain degree and yet how could I not be? The thought of slavery and decolonization never left me even as a child as I sought to fight for the betterment of society and to right all the evil wrongs.
Slavery is everything. It is primitive. It is visible if you look hard enough. We haven't even begun to talk about or discuss in rational terms without venting or becoming agitated or irrational about race relations in South Africa or slavery as a concept or narrative in Africa.
On watching David Mamet in an African context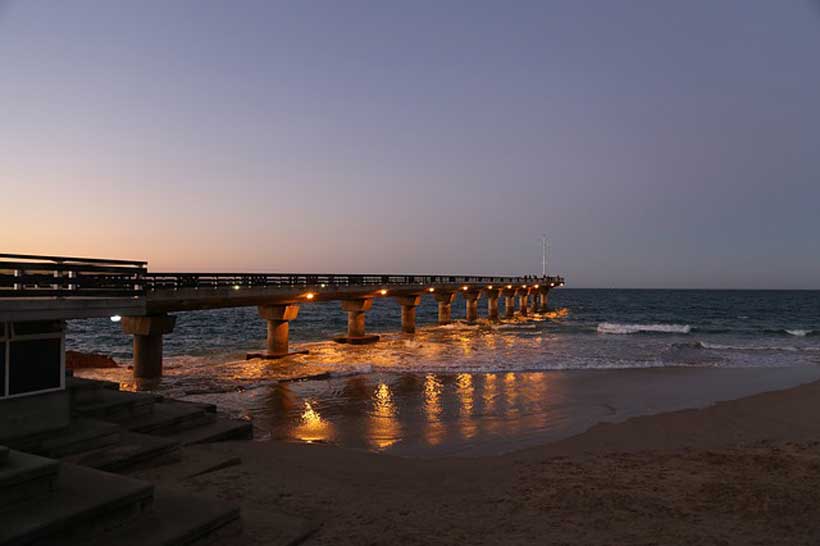 His boots made a squelching sound. In the whorl of her ear a squelching noise on the welcome home mat. The man was quick. The girl was slow. The woman was slow to speak. She was slow to communicate what she was thinking and feeling. The secret part of the actor was valid. Her fear, anxiety and chemistry becoming like the flapping wings of a Bach woman. After the interview came the hurricane. Late morning the man realizes his mistake. The woman remembers her parents' relationship from childhood. The man remembers how the young woman looked the day he married her. He remembers their courtship and the day they got married. How he squinted at her through the sunlight that fell upon her hair that day at the beach. He had gone fishing. Caught nothing.
He had left her alone to read a magazine on the beach. The town was near decay. It was a tourist destination for the mega rich. She will think one day (the girl inside of her) that she married the wrong one. The apparitions come at night. The snow in winter. David Mamet is a mega rich American writer and Republican intellectual. He has made it. Millions won't. Millions idolize him. Thousands want to be him. They want to live his life for him. They admire him for living so well. There is driftwood on the beach. The chips of wood are like a magnet almost as if they are chipping away something of life at the root heart of humanity. There is always a story to be told from life, from everything. Everyone has a story to tell. The girl sighs with a thousand other girls. Her soul is bitter. She has lost something. She feels she has lost everything because the guy has up and left her stranded with the baby. What is she thinking, what is she feeling? David Mamet is a well-known playwright. In a shining circle the bleak ones live in this world feeling nothing. Existing on the fringes of this life world. They wait in unison for the hereafter. I realize my mistake now. The young girl fell for the wrong guy. The twig sucks me in. The man walks in beauty. Wild geese are calling with a purpose. Music in Africa has its own language.
We are conditioned to think that nothing lasts forever in politics. The only thing that really lasts is a story. It has prophecy and legacy combined. Which one lasts longer? What of our playwrights and our songwriters? It is a summer evening. People are dancing in the street. The smell of barbecue is smoky. She looks at her face as she passes a shop window that is brightly lit up and doesn't recognize her own face. The wretched and forlorn look upon her face. The young girl smells of bloom ad smoke. She thought she would give it up for Lent. David Mamet is a world-famous director and writer who understands the nature of art and truth when it comes to telling and writing original stories. He started his own theatre company. He married an actress. Conquerors know of miracles. The house has a room that has been standing empty for years. The naming of parts comes with having a range of intelligence, scrutiny, wearing a sorrowful mask, understanding suffering. The woman has a slender body. The actress has a stunning face. The woman has a confession. There is a sharp intake of breath as the man's fist comes crashing down on the table. You cut your finger with a kitchen knife. Remember, the day you cut your finger with the kitchen knife. Or was it really your fingernail?
The director goes back and forth, back and forth cutting between the tension and the dialogue of the actors. He walks them through their paces. The actors take a well-deserved break. They talk and interact with each other. They smoke and laugh. The girl throughs her head back and sounds silly when she tries to put everyone else at ease when she is not with her own performance. There is some insecurity there. Some self-doubt. They run lines. The gravity of the thing comes into view. We all struggle. Don't we all, someone in the group says. There are confessions. Then there are more confessions with a trimmed and a manicured nail. I am getting old. I can feel it in my bones. The flesh of my flesh was very tender that day I cut my finger with the kitchen knife. I sliced it like a pear. Prizes make you happy and sad. Here is the ballad of a growing intimacy, a camaraderie amongst the actors in this theatre company. They mill around. No one wants to end the flow of the conversation. They want to work. They don't want to go home yet. It means sitting at home alone for some. It means a lonely night. The beauty of the dahlias is complicated. Will there be real flowers or plastic fruit on opening night on the table? My sister doesn't phone to talk to me.
When she does telephone, she speaks to my mother. I wish I was more real than having this kind of a fake personality. The actress is deciding whether to paint her toenails a fire engine red to stay in character. Pain helps you to grow. If you forsake pain, you also forsake growth. All of us should conquer something in life. Let us go into the wild that is calling. My life has always been on this path.
On the edge of uncertainty. My soul is gone to tell you the truth. It has lost a bit of its own mystery.
When I speak of David Mamet, I think that in the context of Africa that there is the worker Mamet in all of us. Whether it comes to the tradition of oral storytelling or not, the linear arrangement of the goal of the storyline or in the sheltered pose of the actor reading their lines from a script. The past slips out of its calling. Its shell of water. It passes away into nothingness. That means absolutely nothing and everything to me.
I feel it coming. I feel it coming on. Turning me around. This lonely night. Beyond the trees I feel the thaw.