HRH Prince of Wales Announces 10-Point Plan and Sustainable Markets Initiative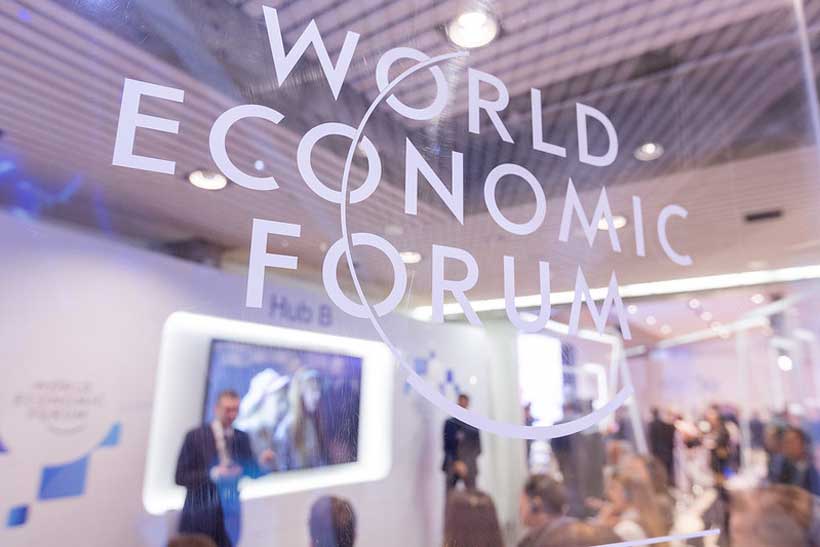 The World Economic Forum today launches the Sustainable Markets Initiative, a collaboration between HRH Prince of Wales and the World Economic Forum.
"Sustainable markets generate long-term value through the balance of natural, social, human and financial capital. Systems-level change within sustainable markets is driven by consumer and investor demand, access to sustainable alternatives and an enhanced partnership between the public, private and philanthropic sectors," said the Prince of Wales.
10-Point Action Plan
Within the framework of sustainable markets and rapid decarbonization, Prince of Wales believes that changing our current trajectory will require bold and imaginative action in 10 key areas:
· Shifting our default setting to sustainableby putting sustainability at the centre of our business models, our analysis, our decisions and our actions.
· Outlining responsible transition pathways to decarbonize and achieve net and negative zero. Moving together with clear roadmaps will create efficiencies and economies of scale that will allow us to leapfrog our collective progress and accelerate our transition.
· Reimagining industries through the lens of sustainable markets to create entirely new industries, products, services and supply chains while, in parallel, helping to transition our existing systems.
· Identifying game-changers and barriers to transition. To accelerate, we need to showcase and invest in the game-changing technologies and emerging solutions while eliminating the barriers to progress.
· Reversing perverse subsidies and improving incentives for sustainable alternatives. It is time to level the playing field and to think about how we properly deploy taxes, policies and regulation in a way that catalyses sustainable markets.
· Invest in STEM, innovation and R&D with a focus on sustainable solutions, alternatives and industries. We are on the verge of catalytic breakthroughs that will alter our view of what is possible – and profitable – within the framework of a sustainable future. It is time to invest in solutions.
· Investing in nature as the true engine of our economy.Building conservation and nature-based solutions into our asset base and supply chains can offer significant economic growth opportunities, including in areas such as the circular bioeconomy, ecotourism and green public infrastructure.
· Adopting common metrics and standards.An increasing number of corporations are adopting environmental, social and governance (ESG) methodologies and highlighting their investments aligned with the Sustainable Development Goals. However, it is time to move to unified metrics and global standards.
· Making the sustainable options the trusted and attainable options for consumers. With consumers controlling an estimated 60% of global GDP, people around the world have the power to drive the transformation to sustainable markets. We must better communicate with consumers about the sustainability of the goods, services and investments we offer.
· Connecting investments to investables using platforms that can rapidly scale solutions.It is time to align sustainable solutions with funding in a way that can transform the marketplace. This requires not only showcasing high potential investments but also reimagining financial analysis, structuring and models of return.
A high-level cross-industry dialogue will convene 50+ CEOs at Davos, and will be followed by a series of industry and issue-specific roundtables including, but not limited to: aviation; water; carbon capture and storage; shipping; forestry; plastics; financing; digital technology; bioeconomy; nature-based solutions; renewable energy; batteries, storage and electric vehicles; fisheries; integrated healthcare; cement; steel; traceability and labelling; and agriculture. In order to design and create sustainable markets and industries, these roundtables will bring together system innovators, investors and decision makers to start charting the course and committing to tangible actions over the coming year.
With 2020 being seen as the 'super year' kick-starting a decade of action, HRH Prince of Wales states, "In order to secure our future and to prosper, we need to evolve our economic model … to move forward, we need nothing short of a paradigm shift, one that inspires action at revolutionary levels and pace."
Five Ways to Lead: Workforce Principles for the COVID-19 Pandemic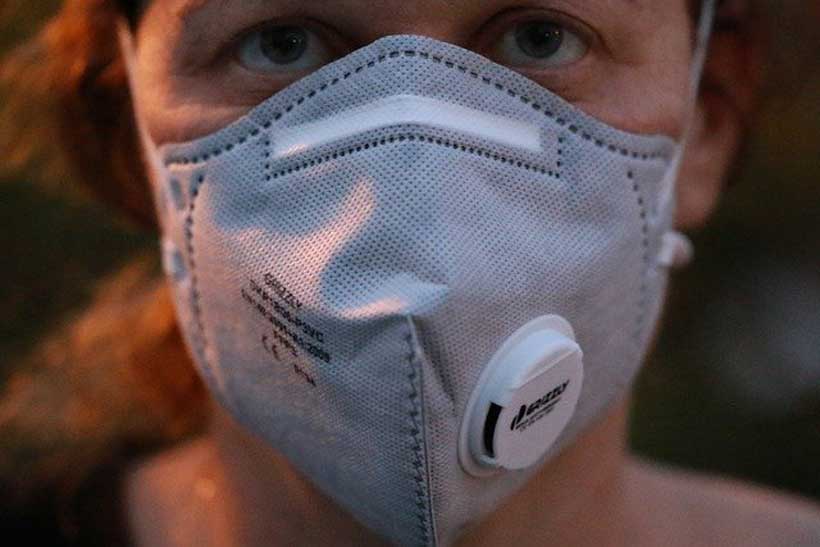 As organizations address the longer-term implications of COVID-19, it is imperative to focus on the needs of all stakeholders, from customers to suppliers to shareholders and, specifically, employees. In the current environment, most businesses are having to put in place new measures for their workforces rapidly – often with no previous comparable experiences.
To help guide chief human resource officers and business leaders through this unfolding crisis, the World Economic Forum has launched The Workforce Principles for the COVID-19 Pandemic. Five principles and four management imperatives are a preliminary response to the crisis. Suggested action pathways are provided along with case studies and additional resources in each section. The project was completed in collaboration with Willis Towers Watson.
"This crisis presents an opportunity to take bold actions and show leadership and solidarity," said Saadia Zahidi, Managing Director, World Economic Forum. "Responsible employers can apply these principles and guidelines to better balance short-term crisis measures against the medium- and long-term objectives."
These actions can include protecting salaries and benefits or providing learning opportunities to make progress against reskilling and workforce transformation objectives. Such an approach enables organizations to earn the trust of employees and unlock the discretionary effort needed to move the organization forward in turbulent times.
Five Guiding Principles:
See this crisis as a defining leadership moment and continue delivering the best possible outcomes for all stakeholders
Adopt an agile and continuous learning mindset to ensure your response is (re)calibrated to the circumstances at hand
Understand the perspectives of and engage all stakeholders (e.g., employees, shareholders, customers, suppliers, unions, healthcare providers, community) in decision-making
Focus on the intersection of employee and company well-being
Make decisions and take actions that consider medium-term needs and longer-term business objectives
Four Management Imperatives:
Prioritize planning, well-being and communication – Clearly articulate key policies and procedures, empower local leaders and managers, and prioritize personal and empathic communications
Focus on employee experience, engagement and motivation – Lead with integrity and purpose, be active with employee listening, connect employees using new technologies
Ensure responsible work redesign – Sustainably manage the shift to flexible/remote working, incorporate contingent labour in a responsible manner, consider a cross-industry talent exchange, make progress towards the longer-term upskilling and reskilling agenda
Balance short-term cost concerns with medium-term resilience and rebound – Protect jobs and elements of total rewards, focus on the financial well-being of the most vulnerable employees, take a segmented view of the workforce
A company's commitment to its guiding principles is often most tested and most critical when it comes to decisions about labour cost and risk management. Companies must recognize often competing demands and look for innovative solutions. Such an approach enables organizations to earn the trust of employees and unlock the discretionary effort needed to move the organization forward in turbulent times.
How to protect yourself from cybercrime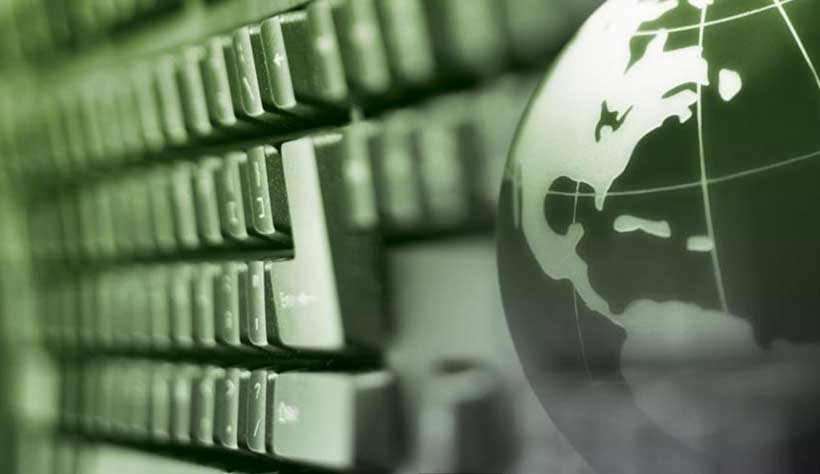 Cybercrime has rocketed since the start of the Covid-19 pandemic as many try to exploit people's fears. Below are tips on how to protect yourself.
The introduction of measures to contain the coronavirus means we are spending more time online, whether teleworking or surfing. Combined with anxieties caused by the crisis, this often results in unsafe online behaviour and cybercriminals are exploiting these weaknesses.
They use phishing, installing malware and other malicious practices to steal data and access devices, allowing them to do anything from accessing bank accounts to organisations' databases.
The most common Covid-19 cyber-attacks:
Fake messages or links exploiting concerns, driving to malicious websites or including malware themselves, including news about miracle cures, fake maps about the spread of the virus, donation requests, emails impersonating healthcare organisations
Fake messages or calls purporting to be from Microsoft, Google Drive etc. trying to get hold of your login and password by offering "help" or threatening the suspension of your account
Fake messages about non-existent package deliveries
How can I protect myself online?
The EU is pushing telecom operators to protect EU networks against cyberattacks, but in the meantime, following the tips below can help you stay safe while using the internet and working remotely.
Be cautious with unsolicited emails, text messages and phone calls, especially if they use the crisis to pressure you into bypassing the usual security procedures. The attackers know that it is often easier to trick humans than to hack into a complex system. Remember banks and other legal groups will never ask you to reveal passwords.
Secure your home network. Change the default password for your Wi-Fi network to a strong one. Limit the number of devices connected to your Wi-Fi network and only allow trusted ones.
Strengthen your passwords. Remember to use long and complex passwords that include numbers, letters and special characters.
Protect your equipment. Make sure you update all your systems and applications and that you install an antivirus software and keep it up to date.
Family and guests. Your children and other family members can accidentally erase or modify information, or even worse, accidentally infect your device, so don't let them use the devices you use for work.
The Investment Case for Energy Transition in Africa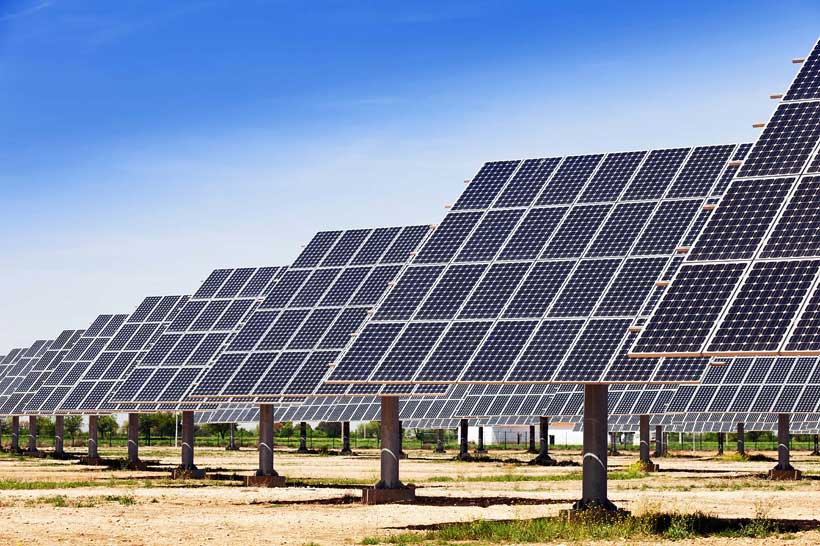 Falling technology costs have made renewable energy a cost-effective way to generate power in countries all over the world, which would drive further development and improved economy. Despite the tremendous efforts that have been deployed at national and regional levels, 580 million Africans still do not have access to modern sources of electricity. A strategic partnership between IRENA and the United Nations Development Programme (UNDP) is working to solve this challenge by unlocking the capital necessary to help Africa realise its full renewable energy and economic potentials.
IRENA's Scaling Up Renewable Energy Deployment in Africa shows that Africa has the potential to install 310 gigawatts of clean renewable power—or half the continent's total electricity generation capacity—to meet nearly a quarter of its energy needs by 2030. It is therefore crucial for Africa to step up its efforts to generate significant investments and business opportunities to boost the growth of renewable energy in the continent.
Working together, IRENA and the UNDP through its Africa Centre for Sustainable Development (ACSD) co-presented the case for unlocking the renewable energy potential in Africa through increasing investments flows, during the 12th Africa Energy Indaba in Cape Town in February 2020. IRENA estimates that Africa requires an annual investment of USD 70 billion in renewable energy projects until 2030 for clean energy transformation to take place. The clean energy access would increase energy security, create green jobs, and support key developing outcomes such as improved healthcare and education. Additionally, renewable energy deployment would curb the rising carbon emissions and enhance Africa's resilience to climate change impacts.
IRENA used the occasion of Africa Energy Indaba as an opportunity to share further insights on ways to support Africa in its energy transition journey, which includes the Climate Investment Platform (CIP) – an initiative that is now open for registrations from project developers and partners. CIP is designed to scale up climate action and catalyse the flow of capital to clean energy initiatives. The platform will add a significant value to Africa's efforts to increase the share of renewables in its energy sector, as it serves to facilitate the matchmaking of bankable projects with potential investors, as well as to enable frameworks for investment by promoting multi stakeholders dialogues to address policy and regulatory challenges.
IRENA provides other useful information on financing renewables, that can be found in the Renewable Energy Finance Briefs, as well as comprehensive, easily accessible, and practical project preparation tool to assist the development of bankable renewable energy projects.