HRH Prince of Wales Announces 10-Point Plan and Sustainable Markets Initiative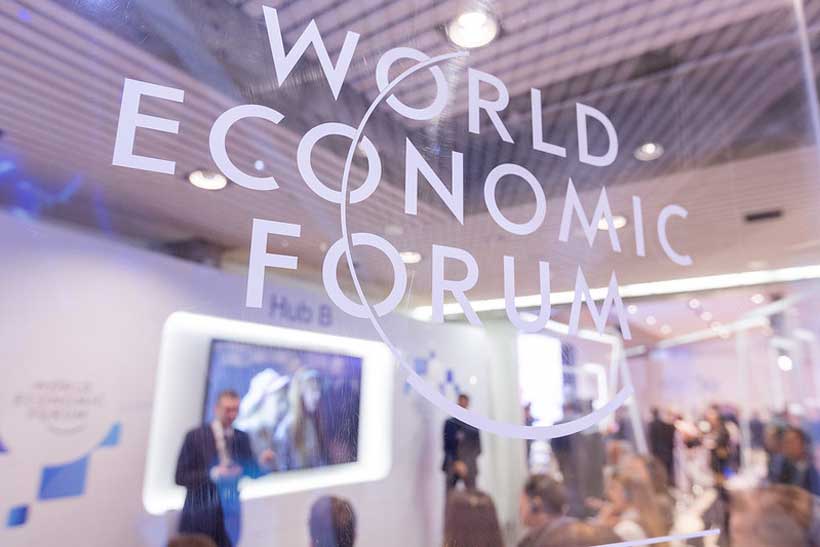 The World Economic Forum today launches the Sustainable Markets Initiative, a collaboration between HRH Prince of Wales and the World Economic Forum.
"Sustainable markets generate long-term value through the balance of natural, social, human and financial capital. Systems-level change within sustainable markets is driven by consumer and investor demand, access to sustainable alternatives and an enhanced partnership between the public, private and philanthropic sectors," said the Prince of Wales.
10-Point Action Plan
Within the framework of sustainable markets and rapid decarbonization, Prince of Wales believes that changing our current trajectory will require bold and imaginative action in 10 key areas:
· Shifting our default setting to sustainableby putting sustainability at the centre of our business models, our analysis, our decisions and our actions.
· Outlining responsible transition pathways to decarbonize and achieve net and negative zero. Moving together with clear roadmaps will create efficiencies and economies of scale that will allow us to leapfrog our collective progress and accelerate our transition.
· Reimagining industries through the lens of sustainable markets to create entirely new industries, products, services and supply chains while, in parallel, helping to transition our existing systems.
· Identifying game-changers and barriers to transition. To accelerate, we need to showcase and invest in the game-changing technologies and emerging solutions while eliminating the barriers to progress.
· Reversing perverse subsidies and improving incentives for sustainable alternatives. It is time to level the playing field and to think about how we properly deploy taxes, policies and regulation in a way that catalyses sustainable markets.
· Invest in STEM, innovation and R&D with a focus on sustainable solutions, alternatives and industries. We are on the verge of catalytic breakthroughs that will alter our view of what is possible – and profitable – within the framework of a sustainable future. It is time to invest in solutions.
· Investing in nature as the true engine of our economy.Building conservation and nature-based solutions into our asset base and supply chains can offer significant economic growth opportunities, including in areas such as the circular bioeconomy, ecotourism and green public infrastructure.
· Adopting common metrics and standards.An increasing number of corporations are adopting environmental, social and governance (ESG) methodologies and highlighting their investments aligned with the Sustainable Development Goals. However, it is time to move to unified metrics and global standards.
· Making the sustainable options the trusted and attainable options for consumers. With consumers controlling an estimated 60% of global GDP, people around the world have the power to drive the transformation to sustainable markets. We must better communicate with consumers about the sustainability of the goods, services and investments we offer.
· Connecting investments to investables using platforms that can rapidly scale solutions.It is time to align sustainable solutions with funding in a way that can transform the marketplace. This requires not only showcasing high potential investments but also reimagining financial analysis, structuring and models of return.
A high-level cross-industry dialogue will convene 50+ CEOs at Davos, and will be followed by a series of industry and issue-specific roundtables including, but not limited to: aviation; water; carbon capture and storage; shipping; forestry; plastics; financing; digital technology; bioeconomy; nature-based solutions; renewable energy; batteries, storage and electric vehicles; fisheries; integrated healthcare; cement; steel; traceability and labelling; and agriculture. In order to design and create sustainable markets and industries, these roundtables will bring together system innovators, investors and decision makers to start charting the course and committing to tangible actions over the coming year.
With 2020 being seen as the 'super year' kick-starting a decade of action, HRH Prince of Wales states, "In order to secure our future and to prosper, we need to evolve our economic model … to move forward, we need nothing short of a paradigm shift, one that inspires action at revolutionary levels and pace."
World must not accept slavery in 21st century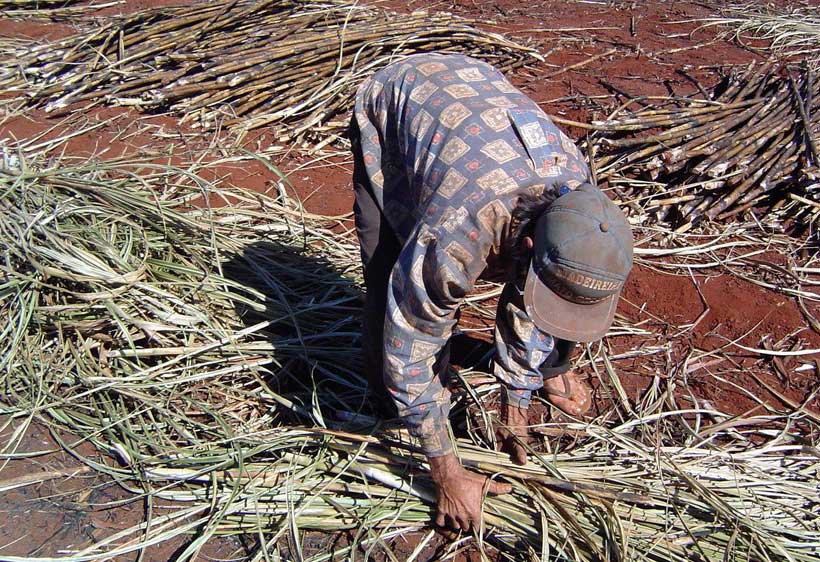 Commemorating the International Day for the Abolition of Slavery, the United Nations Secretary-General highlighted the impact of the contemporary forms of slavery, underscoring that such abhorrent practices have no space in the twenty-first century.
In a message, Secretary-General António Guterres said that global protests this year against systemic racism brought renewed attention to a "legacy of injustices all over the world whose roots lie in the dark history of colonialism and slavery."
"But slavery is not simply a matter of history."
Globally, more than 40 million people are still victims of contemporary slavery, including about 25 million in forced labour and about 15 million in forced marriage, according to UN estimates. One in four victims are children, and women and girls account for 71 per cent of the victims.
Inequality 'further reinforces' discrimination
"Poor and marginalized groups, in particular racial and ethnic minorities, indigenous peoples and migrants, are disproportionally affected by contemporary forms of slavery," Mr. Guterres said.
"Gender inequality further reinforces patterns of discrimination," he added.
Slavery manifests itself through descent-based servitude, forced labour, child labour, domestic servitude, forced marriage, debt bondage, trafficking in persons for the purpose of exploitation, including sexual exploitation, and the forced recruitment of children in armed conflict.
'Flagrant violations' of human rights
The UN chief urged all sections of the society to strengthen their collective efforts to end the abhorrent practices.
"I call for support to identify, protect and empower victims and survivors, including by contributing to the UN Voluntary Trust Fund on Contemporary Forms of Slavery," he added.
In the message, the Secretary-General also recalled the Durban Declaration and Programme of Action, a comprehensive, action-oriented document that proposes concrete measures to combat racism, racial discrimination, xenophobia and related intolerance. It also acknowledges that slavery and the slave trade are crimes against humanity, and should have always been so.
"This milestone document defines slavery and slavery-like practices as flagrant violations of human rights … we cannot accept these violations in the twenty-first century," Mr. Guterres stressed.
The International Day
The International Day for the Abolition of Slavery, commemorated each year on 2 December, marks the date of the adoption of the UN Convention for the Suppression of the Traffic in Persons and of the Exploitation of the Prostitution of Others. The Convention entered into force in 1951.
Covid crisis deepens energy efficiency slowdown, intensifying need for urgent action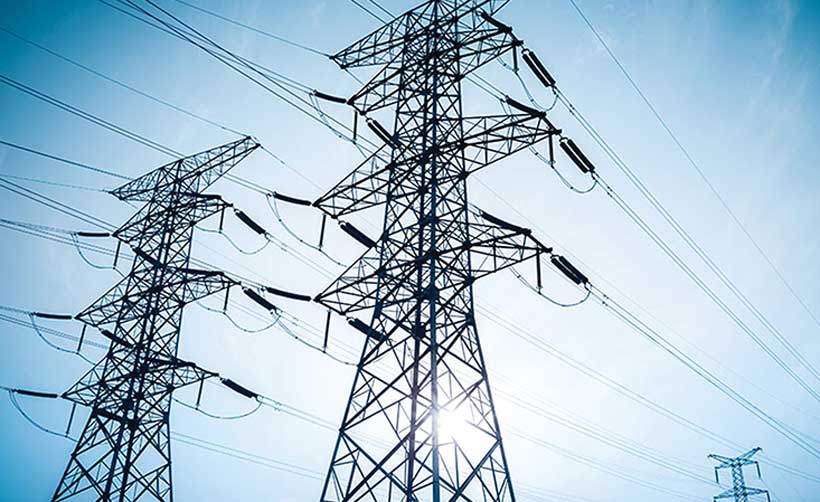 The already sluggish pace of global progress on energy efficiency is set to slow further this year as a result of the economic impacts of the Covid-19 crisis, deepening the challenge of reaching international energy and climate goals and making stronger government action critical, according to a new report by the International Energy Agency.
Global primary energy intensity – a key indicator of how efficiently the world's economic activity uses energy – is expected to improve by less than 1% this year, the weakest rate since 2010, according to Energy Efficiency 2020, the latest edition the IEA's annual update on efficiency trends. This is well below the level of progress needed to achieve the world's shared goals for addressing climate change, reducing air pollution and increasing access to energy.
The disappointing trends are being exacerbated by a plunge in investments in energy-efficient buildings, equipment and vehicles amid the economic crisis triggered by the pandemic, the report finds. Purchases of new cars, which are more efficient than older models, have slowed, while construction of new, more efficient homes and other buildings is also expected to decelerate. In industry and commercial buildings, lower energy prices have extended payback periods for key efficiency measures by as much as 40%, reducing their attractiveness compared with other investments. Overall, investment in energy efficiency worldwide is on course to fall by 9% in 2020.
"Together with renewables, energy efficiency is one of the mainstays of global efforts to reach energy and climate goals. While our recent analysis shows encouraging momentum for renewables, I'm very concerned that improvements in global energy efficiency are now at their slowest rate in a decade," said Dr Fatih Birol, the Executive Director of the IEA. "For governments that are serious about boosting energy efficiency, the litmus test will be the amount of resources they devote to it in their economic recovery packages, where efficiency measures can help drive economic growth and job creation."
Improvements in energy efficiency can contribute around half of the reduction in energy-related greenhouse gas emissions that is required over the next two decades to put the world on a path to meeting international energy and climate goals, according to IEA analysis. But short-term trends resulting from the Covid-19 crisis are slowing improvements in the energy intensity of the global economy, meaning that every unit of economic output uses more energy than it would do otherwise. This is mainly because energy-intensive industries, such as metals manufacturing and chemicals, appear to have been less severely affected by the crisis than other, less intensive parts of the economy.
The stimulus packages governments are introducing as part of their economic recovery plans will heavily influence future efficiency trends. They have the potential to drive investments and structural changes that can reduce energy intensity across all sectors of the economy. More than 60% of the funding for energy efficiency-related measures in stimulus packages announced by governments to date has focused on either the buildings sector or on accelerating the shift to electric vehicles, including new vehicle charging infrastructure.
Many opportunities remain untapped, however, with IEA tracking revealing a spending imbalance across sectors. No announcements have been made to increase the penetration of super-efficient appliances, while spending on vehicle efficiency beyond electric vehicles is minimal to date. The planned spending is also imbalanced on a regional basis, with announcements from European countries dwarfing those from other parts of the world. Announced spending in Europe accounts for 86% of global public stimulus announcements for efficiency, with the remaining 14% split between the Asia-Pacific region and North America.
"We welcome plans by governments to boost spending on energy efficiency in response to the economic crisis, but what we have seen so far is uneven and far from enough," said Dr Birol. "Energy efficiency should be at the top of to-do lists for governments pursuing a sustainable recovery – it is a jobs machine, it gets economic activity going, it saves consumers money, it modernises vital infrastructure and it reduces emissions. There's no excuse not to put far more resources behind it."
Spending on efficiency-related stimulus measures announced by governments worldwide to date is set to generate almost 2 million full-time jobs between 2021 and 2023, according to IEA analysis, mostly in the buildings sector and mainly in Europe. However, the IEA's Sustainable Recovery Plan suggests further recovery efforts related to energy efficiency could create another 4 million jobs globally through enhanced public and private sector investment in buildings, transport and industry.
In Latin America, farmers use microfinance to fight climate change
Sonia Gómez has spent her entire life around agriculture. She grew up on her parents' plantation in the fertile mountains of Costa Rica before opening her own organic farm several years ago. But that experience did little to prepare her for what has become a dire threat to her business: climate change.
Increasingly severe cycles of drought and flooding – which are being driven by global warming – have wreaked havoc on her crops of chilis, tomatoes and carrots.
"We don't know when it will rain or when it will be sunny," says Gómez, whose farm is in the foothills of Costa Rica's tallest volcano, Irazú. "It is difficult for us, as farmers, to work like this."
Globally, more than 1.5 billion people live or work on small farms, like Gomez's. They often cannot afford the advanced technology that could help them contend with the fallout from climate change.
The United Nations Environment Programme (UNEP) and Gomez are hoping to change that. In late November, Gomez's farm became an official test bed for low-cost, environmentally friendly technology designed to help farmers adapt to a changing climate. It now features everything from a seed bank to a high-tech irrigation system.
The effort is part of the Microfinance for Ecosystem-based Adaptation (MEbA) project, spearheaded by UNEP and implemented in Costa Rica along with Fundecooperación, a non-profit group and microfinance bank. Along with supporting the creation of 11 test farms, the initiative has worked with micro-lenders across Latin America to provide 17,000 loans to small-hold farmers looking to invest in eco-friendly solutions.
Seeds of change
"Helping small-scale farmers to adapt to climate change is crucial to fighting poverty, ensuring food security and preserving the biodiversity that provides us with vital resources," says Leo Heileman, UNEP Regional Director in Latin America and the Caribbean. "This move towards more sustainable and resilient agriculture requires the full support of financial institutions."
While it produces relatively little carbon dioxide itself, Latin America and the Caribbean is vulnerable to extreme weather induced by a changing climate. This is especially true in the so-called Dry Corridor of Central America, which includes El Salvador, Honduras and Nicaragua. More than 2 million people there depend on subsistence farming and by the end of the century, temperatures could rise up to 7 °C, according to some projections. That, say experts, would drastically alter weather patterns.
Since 2012, MEbA has provided technical assistance to financial institutions, helping them disburse more than US$ 29 million in loans to small-scale farmers in Colombia, Costa Rica, Ecuador, El Salvador, Peru and the Dominican Republic.
The project has helped farmers finance more than 30 strategies for adapting to climate change, from beekeeping to agroforestry. In late November, Fundecooperación also launched two new loan types that promote climate-smart agriculture and livestock farming.
Capital improvements
That financing has allowed farmers to re-invest in their land. Gomez's farm, which she calls La Sanita, Spanish for "healthy", features several innovations designed to safeguard against extreme weather. Those include a rainwater collection system built atop a greenhouse Gomez previously erected through a microloan from Fundecooperación. It funnels water directly to the roots of her plants through drip irrigation, reducing water loss through evaporation.
The farm, located in the province of Cartago, also has an organic fertilizer laboratory to improve soil productivity and a bank to preserve organic-grade seeds. As well, Gomez planted fruit trees and perennial herbs in the steepest areas of her farm to reduce soil erosion.
After months of restrictions due to the COVID-19 pandemic, the farm was formally inaugurated on 25 November during an online event. It wasn't the only 'demonstration plot' – another one, the Xoloitzcuintle farm, which grows vegetables for the country's famed hot sauces, joined La Sanita in proving the MEbA project's success in Cartago province.
The Xoloitzcuintle farm, led by María Fernanda Masís, is recovering the quality of its soil to cope with extreme weather events. Years of mechanical tillage and agrochemicals resulted in compacted soil, with little organic matter, that erodes easily when heavy rains arrive.
With support from the project, the farm is finding solutions for water management. Some are straightforward, like digging trenches to infiltrate water output, others more complex, like drip irrigation systems. Masís has also turned to organic fertilizers and put in place a silvo-agricultural system that taps into the farm's timber and fruit trees.
"Teaching by example is our best option," said Marianella Feoli, Executive Director of Fundecooperación. "Demonstration farms [like La Sanita and Xoloitzcuintle] facilitate exchanges between producers and help them learn from each other's experiences and invest in similar solutions through specialized credit products."