Governing the Coin: WEF Announces Global Consortium for Digital Currency Governance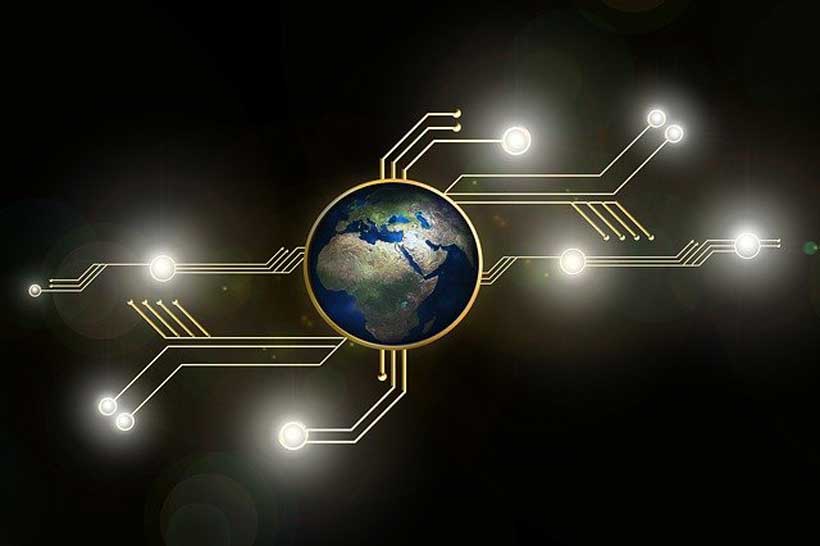 Following extensive consultation with the global community, the World Economic Forum announced today the Global Consortium for Digital Currency Governance. Digital currencies are often cited as a tool for financial inclusion, but this opportunity can be realized only when paired with good governance.
This is the first initiative to bring together leading companies, financial institutions, government representatives, technical experts, academics, international organizations, NGOs and members of the Forum's communities on a global level. To tackle the challenge ahead, an international, multistakeholder approach with the public and private sectors working alongside civil society is needed.
This consortium will focus on solutions for a fragmented regulatory system. Efficiency, speed, inter-operability, inclusivity and transparency will be at the heart of this initiative. It will call for innovative regulatory approaches to achieve these goals and build trust. A set of guiding principles will be co-designed to support public and private actors exploring the opportunities that digital currencies present.
"Digital currency, a cross-cutting topic that requires input across sectors, functions, and geographies, is a key area of interest for the Forum," said Klaus Schwab, Founder and Executive Chairman of the World Economic Forum. "Building on our long history of public-private cooperation, we hope that hosting this consortium will catalyse the conversations necessary to inform a robust framework of governance for global digital currencies."
"Any evaluation of digital currencies should consider both policy and business objectives, as well as the unique circumstances that face different economies around the world, in order to fully evaluate their risks and benefits," said Lesetja Kganyago, Governor of the South African Reserve Bank. "Bringing together diverse perspectives through this consortium will allow for this holistic review. In order to achieve this, we need the public and private sector to collaborate."
"While digital currencies offer wide possibilities, these have to be assessed against the fundamental objectives of economic advancement and shared prosperity," said Patrick Ngugi Njoroge, Governor of the Central Bank of Kenya. "Global governance of the diverse initiatives provides greater assurance of this outcome."
"Governance is the core pillar of any form of digital currency," said Mark Carney, Governor of the Bank of England. "It is critical that any framework on digital currencies ensures security, efficiency and legitimacy of payments while ensuring fair and open competition. We welcome the World Economic Forum's platform to help develop a robust governance framework for inclusion through digital currencies."
"We are exploring the potential that properly-regulated digital currencies hold for cheaper and faster cross-border payments, financial inclusion, and rooting out illicit finance," said Tharman Shanmugaratnam, Senior Minister and Chairman, Monetary Authority of Singapore. "This dialogue between public and private sector players is now essential, so we find the right roles for each in realizing this potential."
"We are watching closely as digital currencies increasingly become an area of focus around the world," said Eric Parrado, Chief Economist, Inter-American Development Bank. "They may unlock new opportunities for efficiency and inclusion, but this can only happen with the appropriate infrastructure and guardrails."
"The release of digital currencies will have far-reaching implications, from domestic financial stability to international trade," said Rania A. Al-Mashat, Minister of International Cooperation, Egypt. "As such, it is imperative that efforts to regulate digital currencies are well-informed, collaborative, and global in nature."
"Building on our collaboration around the World Economic Forum's Central Bank Digital Currency Toolkit, we are eager to continue exploring the pillars of well-informed approaches to digital currency through this consortium," said Rasheed Al Maraj, Governor of the Central Bank of Bahrain.
"Having witnessed firsthand technology leapfrog East and West African financial markets forward over the last decade, we are excited that this initiative will bring leaders from around the world to share best practices and will work on truly global policy recommendations," said Elizabeth Rossiello, Chief Executive Officer of AZA Finance.
"We welcome the dialogue the World Economic Forum is facilitating about digital currencies," said David Marcus, Head of Calibra, Facebook, Libra Board Member. "We agree that good regulation is important for the success and safe adoption of digital currency platforms and are looking forward to continue to engage in this constructive conversation."
"Digital currencies have the potential to improve access to financial markets, but proper oversight and governance are required," said Rob Heyvaert, Founder and Managing Partner of Motive Partners. "The World Economic Forum is uniquely placed to bring together the private and public sectors to discuss these issues and tackle the challenges ahead."
"Digital currencies are a tremendous opportunity to make the financial system more accessible and fair," said Neha Narula, Director, Digital Currency Initiative, Massachusetts Institute of Technology (MIT). Creating an inclusive, integrated global digital currency system requires dialogue across stakeholders ranging from finance ministers to open source developers, and the World Economic Forum is in an ideal position to facilitate this important conversation.
"Trust is needed in this space now more than ever," said Joseph Thompson, Chief Executive Officer of AID:Tech. "Creating new economic opportunities and a paradigm shift in how technology is used can benefit all societies. What we need now is multistakeholder cooperation that is anchored in principles of social justice."
"It's rare that such an important global organization takes into consideration the context of developing countries in the application of Fourth Industrial Revolution technology to achieve the SDGs," said Maria Antonia Arroyo, Principal of the Ignite Impact Fund. "Stablecoin is an important development that, if properly implemented and responsible to the concerns of civil society, will be effective at universal financial inclusion."
"New technologies, like blockchain, have helped catalyze a revolution in the mechanics of money," said Joseph Lubin, Founder of ConsenSys. "We applaud the efforts by the WEF in actively researching digital currencies, including those that are blockchain-based, as a means to foster innovation but also ensure that central banks can maintain their role as stewards of the economy. The future of money is digital and central banks and the public sector have a crucial part to play in ensuring that this future is sustainable, inclusive and positive for society."
This initiative builds on work done by the Forum over the past year, convening a global community of central banks to co-design a policy framework for the adoption of digital currencies. The Forum's Global Technology Governance Summit will take place in San Francisco from 21-22 April. Governance of digital currency will be a core pillar.
The beginner's guide to backup program files like an expert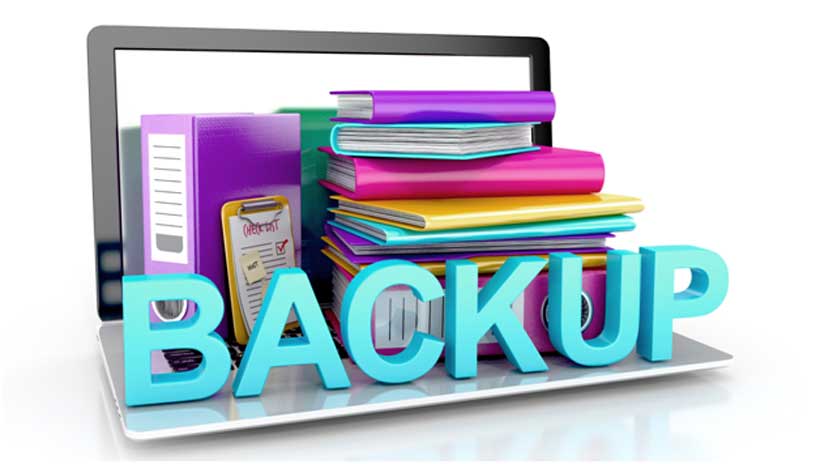 The invention of the internet was a revolution for the computer industry. It caused an exponential increase in the sales of desktops and laptops. With technological advancements, the laptops are being upgraded within two to three years as well. Thus, there will be a time when you will have to upgrade your laptop. Backing up your important files and documents will be needed for a smooth transition from one PC to another. Moreover, there are other risks like hardware failure, hacks, etc. due to which you can lose your precious data also. So, if you are not taking backup periodically, there is a high risk of data loss.
The data backup process takes some effort. But thanks to new software and hardware services, it has become easier than ever. In this article, we will take you through the details of the data backup process.
Types of PC Backup
Backing up of data can be as simple as creating duplicates of your important files or creating a full disk image. There are a lot of tools available at your disposal that you can choose from either of these methods for backing up your files. The factors that you must consider while picking up a data backup option are redundancy, security, and accessibility. Thus, review these parameters before zeroing-in on a specific backup method. Let's have a look at all the options available to you:
Backing Up data on an external storage device
One of the simplest ways backing up data is by copying it to an external storage device. Devices like USB, an SD card, or an external hard disk can be used for this activity. If your device has USB 3.0, then the file transfer will be faster. Ensure that you have enough space to transfer all the relevant files on the external device that you have chosen. Once you have the device with you, connect it with your PC, and copy all the relevant files.
The data transfer by this process can be time-consuming. Moreover, you will have to manually select all the files and documents that you want to backup. Thus, there are chances of data loss if you aren't cautious while selecting the files. Files like emails, system settings, program settings, etc. cannot be copied in this process. Thus, this process of data backup isn't recommended.
Cloning a full disc image
Your entire PC's data can be backed up by creating a full disc image. You would need a secondary storage device like a USB drive, memory card, an external hard disk, or a cloud-based service. Taking backup on your device's hard disc is not recommended because if it fails, the entire data is lost. Follow the below steps for backing up the image:
In the 'Start Menu' on your device click on 'Settings'.
Click on the 'Update & Security' button.
You will see a 'Backup' option which will let you create a full system image to back up your entire system files.
Pick the location where you want to back up the data and hit the 'Go' icon.
The data backup process is automatic and will take around an hour to complete.
System backup with software
Using data backup software is a great way to automate the data backup process. Software like Zinstall Backup helps you in backing up all your files, programs, and software without any data loss. Follow the below steps for backing up data:
Connect your system to an external USB device or an external hard disk or a cloud storage service.
Download and install Zinstall Backup software.
Run the software once installed. It will automatically detect available backup locations.
Click the "Settings" button to select the backup location you want to store your data in.
Click the on button on the left, and Zinstall Backup will start working.
All the files, programs, and software will be backed up to your storage device within an hour. The process is executed automatically and there are no chances of data loss. You can also set a periodic backup option. In this case, only the changed files and documents are backed up which reduces the number of reads and writes the data backup requires.
System failure or hacking attacks can happen anytime. Thus, it is important to keep a backup of your important files and documents. We hope the above article can get you started with the data backup process.
Modernizing data collection enhances resilience of statistical offices in times of crisis
A virtual UNECE workshop concludes today in which experts on surveys, censuses and alternative data collection methods have revealed their brand-new learning about the best ways to maintain core data collection, and collect newly-demanded data, in the midst of the Covid-19 pandemic.
The need for statistics isn't put on hold during a national or international crisis—in fact demand increases, as decision-makers rely on numbers to guide their next moves. National statistical offices (NSOs) are experienced in maintaining business continuity in the face of adversity, be it hurricanes, earthquakes, civil unrest or political upheaval. But never before have so many NSOs had to deal with a situation that has placed such enormous and wide-ranging restrictions on their ability to collect data. The businesses that provide economic and labour force data have been closed; the staff that conduct surveys and analyze data have been locked-down in their homes, with new staff hired and trained online; survey-takers and respondents have had to observe new and changing health protection rules such as social distancing and wearing personal protective equipment; and supply chains have been disrupted for the basic items needed to gather data, such as paper for printed questionnaires or tablets for electronic data gathering.
Maintaining essential data collection
From the very beginning of the Covid-19 pandemic, the official statistics community has recognized how crucial it is to maintain data collection. Users of official statistics, from banks to businesses and from politicians to school pupils, still expect to be able to look up basic figures such as GDP, population, migration, unemployment. They expect these figures to be reliable and comparable with those they used before the pandemic. And they expect them to reflect the new realities of the current situation, such as current unemployment and earnings figures.
Presenters in this week's UNECE workshop outlined the lengths they have gone to to keep gathering data. In Mexico, the pandemic struck as the country's census was underway. New social distancing rules meant some census enumerators had to call out questions to respondents through their windows. In the Netherlands, an online portal was developed and tested at speed to gather data from businesses without traditional surveys. Ireland, Italy and Poland have employed a variety of techniques to communicate with respondents to secure their vital responses to surveys, from sending postcards and handwritten notes to increased use of telephone calls. Discussions revealed that the more advanced an NSO was before the pandemic in their move towards modern modes of data collection (electronic devices, Internet responses, video interviewing and so on), the easier it was for them to make the changes required by the Covid restrictions.
Collecting new data to measure new phenomena
The world has changed in countless ways since the onset of the pandemic. Responding to these changes requires information about things that previously were not measured—or at least not by national statistical offices. NSOs have found themselves at the centre of nationwide efforts to collect, coordinate and disseminate statistics on the virus itself—cases, tests, hospital admissions, mortality rates. And new survey questions or whole new surveys have sprung up across UNECE countries to gather data about the impacts of working from home and school closures on mental health, gender-based violence and unpaid care work; the economic fallout of business closures and furloughs; and the envionmental impacts of reduced mobility and industrial activity.
Examples showcased in this week's event included new questions on covid impacts in Finland's Consumer Confidence Survey; and new modules in a plethora of surveys in Poland on science, technology, culture, tourism and civil society. In the United Kingdom, a Business Impact of Coronavirus Survey was developed and conducted every two weeks starting in early March.
Long-term impacts on data collection
The UNECE programme on modernizing official statistics has for close to a decade supported countries in making a transition to using new modes of data collection, new data sources and new methods for integrating data from multiple sources. For many NSOs the pandemic has accelerated this transition, forcing the hands of cautious offices where the alternative may have been to stop collecting data altogether. The pace of change has been rapid, with one participant stating "we have had a greater impact in six months than in our whole careers so far". While the panoply of new tools, techniques and statistical products may in time settle as the pandemic runs its course, the steps taken across the UNECE region in the direction of statistical modernization are undoubtedly permanent.
World Bank Supports Digital Connectivity in Haiti to Build Resilience
The World Bank's Board of Executive Directors approved today a US$60 million grant from the International Development Association (IDA) for the Haiti Digital Acceleration Project. This financing aims to increase access to broadband services in Haiti and establish the foundations of digital resilience to respond to health, climate and economic shocks.
"The COVID-19 crisis has highlighted the essential role that digital technologies play both during and after crisis. More widespread and affordable internet access could make Haiti more resilient to future shocks," said Anabela Abreu, World Bank Country Director for Haiti. "The World Bank is supporting Haiti to increase access and affordability of digital services, while building the necessary skills for digital literacy. Increased broadband connectivity can help drive innovations and new industries that create jobs."
The lack of affordable and reliable internet connectivity is a key constraint to inclusive growth in Haiti, as only 35 percent of the population has access to broadband internet. The Haiti Digital Acceleration Project will address key bottlenecks to digital development, and help develop the digital economy as a driver of growth, a stronger recovery from the COVID-19 crisis, and the ability to more effectively respond to future shocks. Given the potential for the project to enable better connectivity and digital services, it is expected to benefit the entire population of Haiti.
One of the key project activities will include technical assistance to help develop strategies and regulatory tools to promote competition in the digital infrastructure and services market. The project will also better prepare individuals and businesses for the jobs and economy of the future through the development of their digital skills. This includes opportunities particularly for women, girls, at-risk youth, and the rural population to access skills training. The project will also provide equipment, broadband, and software for the public administration to improve the efficiency of service delivery and the modernization of the Haitian Government.