Global Leaders Unite Under the Food Action Alliance to Deliver a Better Future for People and Planet
The World Economic Forum, the International Fund for Agricultural Development (IFAD)and Rabobank, together with a growing roster of private and public sector partners have come together to launch the Food Action Alliance (FAA). The FAA brings together the international community to tackle an urgent historic challenge: to reshape the way we think, produce, supply and consume food.
The FAA is a coalition of organizations and initiatives who through collective action significantly strengthen the impact of agricultural value chains to produce food efficiently, sustainably and accessibly, in support of a transition to healthier diets and improved environmental outcomes. The FAA builds on the extensive experience of World Economic Forum's New Vision for Agriculture initiative.
It mobilizes a next generation of multistakeholder partnerships that build on existing synergies and complementary capacities to deliver food systems that are efficient, sustainable, inclusive, nutritious and healthy in line with the United Nations' Sustainable Development Goals (SDGs). It does so by providing a framework for collective knowledge and action on systemic issues such as on food security and nutrition, inclusive growth and decent jobs, environmental sustainability and climate resilience – affecting the sustainability of global food systems.
Partners of the FAA include African Development Bank (AfDB), Alliance for a Green Revolution in Africa (AGRA), Bayer AG, Bharat Krishak Samaj (Farmers' Forum India), Food and Agriculture Organization of the United Nations (FAO), Global Environmental Facility (GEF), Grow Africa, Grow Asia, IDH – The Sustainable Trade Initiative, Indigo Ag, Inter-American Institute for Cooperation on Agriculture (IICA), International Center for Tropical Agriculture (CIAT), International Fund for Agricultural Development (IFAD), Rabobank, Royal DSM, Southern African Confederation of Agricultural Unions (SACAU), UPL, World Business Council for Sustainable Development (WBCSD), WWF International and the World Economic Forum.
"Partners in the Food Action Alliance believe that fragmentation within the current food system represents the most significant hurdle to feeding a growing population nutritiously and sustainably. We urgently need new business models and innovative partnerships to transform the way food is produced, supplied and consumed," said Sean de Cleene, Member of the Executive Committee and Head of Food Systems Initiative, World Economic Forum.
To achieve a vision for efficient, sustainable, inclusive, nutritious and healthy food systems, the FAA brings together stakeholders from all sectors – government, business, farmer associations, international organizations, civil society and academia – to mobilize a country driven agenda towards meeting the SDGs. Ishmael Sunga, Chief Executive Officer of the Southern African Confederation of Agricultural Unions (SACAU) said: "Putting farmers at the heart of discussions for solutions and actions is key to implement pathways for food systems transformation. Partners in the Alliance have the potential to significantly support economic development, decent jobs, sustainable and resilient agriculture practices, benefiting millions of smallholder farmers."
The current food system is not structured to cope with a rapidly growing population, climate shocks and the rise of hunger and obesity. Under business-as-usual scenarios, an estimated 637 million people will be undernourished while health systems could face a bill of $1.2 trillion every year from 2025 for treating medical conditions related to obesity. Today's agricultural supply chain, from farm to fork, accounts for between 21% to 37% of greenhouse gas emissions.
The food system is inefficient in many respects. For example, around one-third of food, accounting for around $1 trillion, is wasted across the supply chain. Many farming methods that are successful in increasing output – and therefore farmer incomes – deplete natural resources such as soils and forests, making them unsustainable in the longer term.
"We need wider and deeper collaboration along the food value chain to de-risk investing in agriculture. This will in turn allow financial system partners and investors to come in and provide the much-needed access to finance. The Food Action Alliance brings these players together in coalitions, which can jointly create solutions for people, planet and markets," said Wiebe Draijer, Chairman of the Managing Board, Rabobank.
The Food Action Alliance will play a key role in advancing the goals toward the United Nations 2021 Food Systems Summit, which will bring together the international community raising the urgency for food system transformation to the highest level. Agnes Kalibata, President, AGRA and the UN Secretary-General's Special Envoy for the 2021 Food Systems Summit said: "We need transformative thinking and action to achieve the goals we have set for ourselves by 2030 – for people, for the environment and for our shared future. By demonstrating concrete business models and pathways to transforming food systems, the Food Action Alliance is a great example of a new approach that can make a significant contribution to the 2021 Food System Summit and, more importantly, deliver on aspirations of countries and all our people."
The Food Action Alliance will be initially active in Latin America, Africa, India and South-East Asia. Various multistakeholder consultations are taking place to identify flagship opportunities for improving the scale and sustainability of existing agricultural value chains. Expert groups focused on generating and disseminating knowledge and developing new solutions on issues such as resilient farming practices, financial solutions and technology platforms will support existing and new initiatives.
"The Food Action Alliance provides the links between projects, initiatives and organizations needed to achieve change at scale. Together, we believe that coordinated action has the potential to improve the economic livelihoods of hundreds of millions of smallholder farming families and create a sustainable food system for future generations", said Gilbert F. Houngbo, President of IFAD.
European Innovation Council announces new wave of start-up champions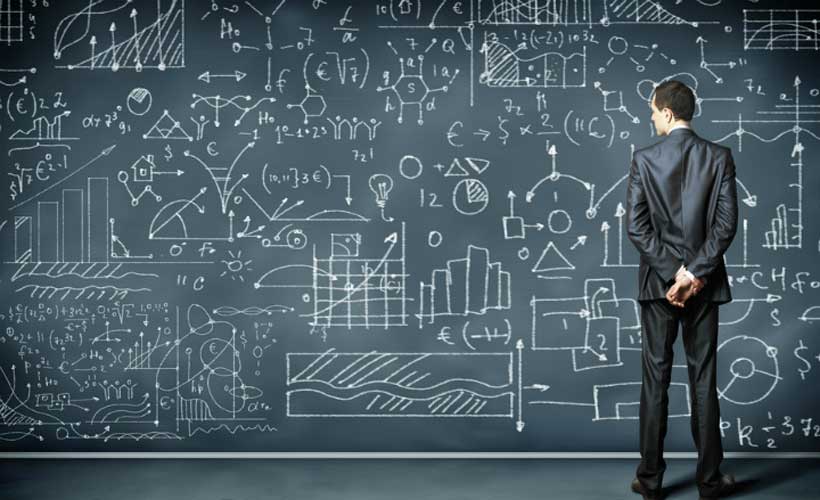 The European Commission's European Innovation Council has selected 65 innovative start-ups and SMEs to receive €363 million of funding for breakthrough innovations. Each company will receive a combination of grant financing and equity investment of up to €17 million to develop and scale up their ground-breaking innovations in healthcare, digital technologies, energy, biotechnology, space and other. This is the first batch of companies that will be funded under the fully-fledged European Innovation Council (EIC) Accelerator.
Mariya Gabriel, Commissioner for Innovation, Research, Culture, Education and Youth, said: "The EIC Accelerator is a unique European funding instrument of the European Innovation Council. It supports the development of top-class innovations through crowding-in private investors and offers a portfolio of services to support their scaling-up. With the European Innovation Council we aim to bring Europe to the forefront of innovation and new technologies, by investing in new solutions for the health, environmental and societal challenges we are facing."
The companies were selected following a new two-step process, introduced under Horizon Europe. Applications are rigorously assessed by external experts and followed by an interview with a jury of experienced investors and entrepreneurs. Among the companies selected are:
Dutch Sensius BV that developed a thermotherapy system to treat the head and neck cancer without negative side effects;
French Alice & Bob that invented a new type of self-correcting quantum hardware to build the world's first fault-tolerant commercial quantum computers;
Lithuanian UAB INOVATYVI MEDICINA that developed a smart, sensory, tele-operated robotic system, which allows an endovascular procedure to be performed without exposure to harmful X-rays;
Norwegian Bluegrove AS that introduced the most advanced salmon welfare monitoring and prediction solution to take care of fish welfare.
The 65 successful companies are established in 16 countries. The demand for equity financing through the new EIC Fund was particularly high, with 60 out of the 65 companies. This means that €227 million out of the total €363 million are expected to be in the form of investment component.
Background
The EIC Accelerator offers start-ups and SMEs grants of up to €2.5 million combined with equity investments through the EIC Fund ranging from €0.5 to €15 million. In addition to financial support, all projects benefit from a range of Business Acceleration Services that provide access to leading expertise, corporates, investors and ecosystem actors.
The EIC was launched in March 2021 as a major novelty under the Horizon Europe programme, and following a successful pilot phase between 2018 and 2020. It has a budget of over €10 billion of which approximately €1.1 billion is available in 2021 for the EIC Accelerator. The majority is open to breakthrough innovations in any field, while €495 million is earmarked for Strategic Health and Digital technologies and Green Deal solutions.
There were two rounds of direct equity investments under the EIC Pilot earlier this year, in January and in June, with 111 highly innovative start-ups and SMEs receiving more than €500 million to scale up breakthrough innovations. Among them there were two 'unicorn' companies.
A new start-up friendly application process has been introduced this year, under Horizon Europe, where companies can submit their ideas at any time for an immediate fast assessment. Successful candidates are invited to prepare a full application with the help of free business coaching. The full applications are then evaluated at regular cut-off dates approximately every 3 months. Since March over 4,000 start-ups and SMEs have sent their ideas, of which 801 presented full applications to the first cut-off on 16 June 2021 and a further 1098 to the second cut-off on 6 October, which are now being assessed. The results of this second batch of EIC Accelerator companies will be announced by the end of the year and the next cut-off date is expected in the beginning of 2022.
Greenpeace Africa reacts to DRC President's decision to suspend illegal logging concessions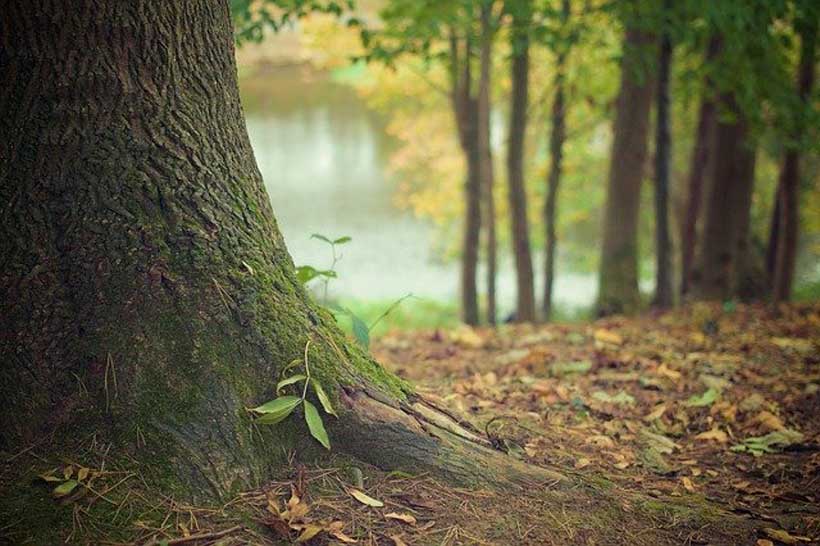 The President of the Democratic Republic of Congo (DRC), Félix Tshisekedi, ordered on Friday, October 15th, the suspension of all dubious logging concessions, including the 6 granted in September 2020. Greenpeace Africa, one of the civil society organizations that denounced these concessions, applauds the decision taken by the Head of State and encourages him to remain vigilant and ensure its effective execution by Deputy Prime Minister Ms. Eve Bazaiba.
Greenpeace Africa reiterates its call for maintaining the moratorium on new industrial logging concessions to prevent a human rights and climate catastrophe. This logging sector, characterized by bad governance, favors corruption and remains out of touch with the socio-economic needs of the Congolese people and the climate crisis we live in.
Irène Wabiwa Betoko, Head of the International Congo Basin Forest Project of Greenpeace: "The decision of H.E. President Tshisekedi against the illegal actions of former Minister Nyamugabo sends an important message to the Congolese people and their government. It is also a red light for the plans of Ms. Ève Bazaiba, current Minister of the Environment, to open a highway to deforestation by multinational logging companies through lifting the moratorium on new industrial concessions."
The President asks to "Suspend all questionable contracts pending the outcome of an audit and report them to the government at the next cabinet meeting." Greenpeace Africa maintains that the review of illegalities in the forest sector must be transparent, independent, and open to comments from civil society organizations.
Ms. Wabiwa adds that "Both the protection of the rights of Congolese peoples and the success of COP26 require that the moratorium on granting new forest titles be strengthened. We again call on President Tshisekedi to strengthen the 2005 presidential decree to extend the moratorium."
Ms. Wabiwa concludes that "instead of allowing new avenues of destruction, the DRC needs a permanent forest protection plan, taking into account the management by the local and indigenous populations who live there and depend on them for their survival."
Standards & Digital Transformation – Good Governance in a Digital Age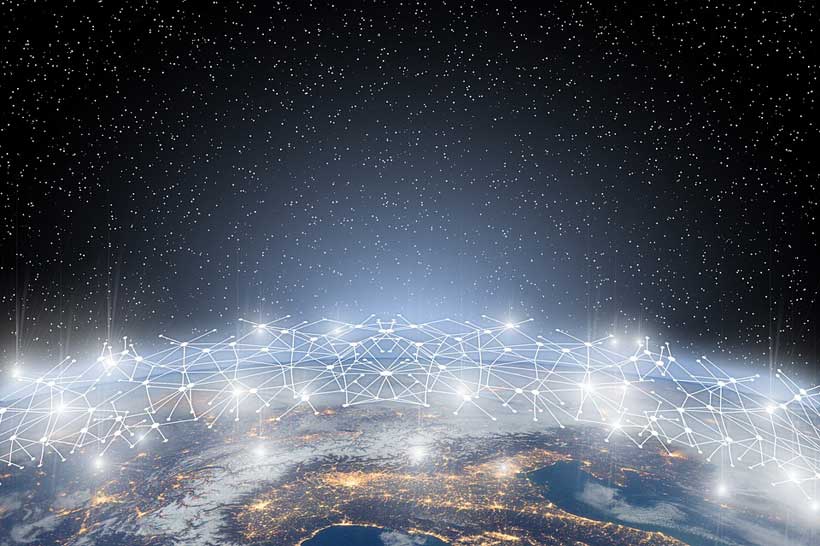 In celebration of World Standards Day 2021, celebrated on 14 October every year, the United Nations Industrial Development Organization (UNIDO) is pleased to announce the launch of a brochure, "Standards and Digital Transformation: Good Governance in the Digital Age".
In the spirit of this year's World Standards Day theme "Shared Vision for a Better World", the brochure provides insights into the key drivers of the digital transformation and its implications for sustainable development, particularly people, prosperity and planet. Noting the rapid pace of change of the digital transformation, with the COVID-19 pandemic serving as an unanticipated accelerator, the brochure highlights the role of standards in digital transformation governance. It further considers the principles necessary for guiding the collaborative development of standards in the digital technology landscape to ensure that the technologies remain human-centered and aligned to the goals of sustainability.
This year's World Standards Day theme highlights the Sustainable Development Goals (SDGs) representing a shared vision for peace and prosperity, for people and planet. Every SDG is a call for action, but we can only get there if we work together, and international standards offer practical solutions we can all stand behind.
This brochure is a summary of a publication set to be released in November 2021.
Download it here.