Authors: prof. Emmy Latifah and Sara Al-Dhahri*
For over half a century, the Organization of Islamic Cooperation (OIC) serves as a focal point for its member states (MS) and as a clearing house between its members and the rest of the world. The OIC does that by providing a standing forum and diplomatic tools to solve disputes, and to address challenges in accordance with its charter.
Being the second-largest intergovernmental multilateral system after the United Nations (UN), whose members largely occupy the most fascinating part of the globe (that of its geographic and spiritual centre, as well as the sways of rich energy deposits), gives to the Organisation a special exposure and hence a distinctive role.
The OIC Charter clearly states that it is important to safeguard and protect the common interests and support the legitimate causes of its MS, to coordinate and unify the efforts of its members in view of the challenges faced by the Muslim world in particular and the international community in general. For that matter, the Organisation should consider expanding its activities further. One of the most effective way to do so, is by setting yet another permanent presence in Europe. This time it would be by opening its office in Vienna Austria, which should be coupled with a request for an observer status with a Vienna-based Organisation for Security and Cooperation in Europe (OSCE) – as prof. Anis H. Bajrektarevic tirelessly advocates in his statements.
The OSCE itself is an indispensably unique security mechanism (globally the second largest after the UN), whose instruments and methodology could be twinned or copied for the OIC. Besides, numerous MS of the OSCE are members of the OIC at the same time. Finally, through its Mediterranean partnership dimension, this is a rare international body that has (some) Arab states and Israel around the same table.
Presence means influence
Why does the OIC need permanent presence in Vienna? The answer is within its charter: To ensure active participation of the Organization's MS in the global political, and socio-economic decision-making processes, all to secure their common interests.
Why Vienna in particular, when the OIC has its office in Brussels (Belgium) and Geneva (Switzerland)?
When it comes to this city, we can list the fundamental importance of Vienna in Europe and the EU, and globally since it homes one of the three principal seats of the OUN (besides Geneva and New York).
Moreover, numerous significant Agencies are headquartered in Vienna (such as the Atomic Energy Agency, UN Industrial Development Organisation, Nuclear Test Ban Treaty organisation, etc.), next to the segments of the UN Secretariat (such as Outer Space, Trade Law, the ODC office related to the issues of Drugs-Crimes-Terrorism, etc.).
Surely, there are many important capitals around our global village, but after New York, Geneva and Brussels, Vienna has probably the highest representation of foreign diplomats on earth. Many states have even three ambassadors accredited in Vienna (bilateral, for the UN and for the OSCE.)
The OIC has nine of its MS who are the OPEC members as well. Four of those are the OPEC's founding members. Vienna hosts OPEC as well as its developmental branch, the OPEC Fund for International Development (OFID).
Some of the OIC MS have lasting security vulnerabilities, a fact that hampers their development and prosperity. The OIC places these considerations into its core activities through co-operation in combating terrorism in all its forms and manifestations, organised crime, illicit drugs trafficking, corruption, money laundering and human trafficking. Both the UN Office on Drugs and Crime (UN ODC) and the OSCE have many complementarities in their mandates and instruments in this respect.
As an Islamic organization that works to protect and defend the true image of Islam, to combat defamation of Islam and encourage dialogue among civilisations and religions, the effective tool for that is again Austria. It is the very first European Christian country to recognise Islam as one of its state religions – due to its mandate over (predominately Muslim) Bosnia, 100 years ago.
Back to its roots
The Organization was formed by a decision of the Historical Summit in Rabat, the Kingdom of Morocco on 25 September 1969, after the criminal arson of Al-Aqsa Mosque in occupied Jerusalem.
Today, after fifty years of this ferocious incident, the OIC still firmly holds as one of the main cases its resolute support to the struggle of Palestinians, yet under foreign occupation. It empowers them to attain their inalienable rights, including that of self-determination, to establish their sovereign state with Al-Quds Al-Sharif as its capital while safeguarding its historic and Islamic character, and the holy places therein.
When we look back to Austria, it was Chancellor Bruno Kreisky (himself Jewish) who was the very first western leader to receive that-time contemporary Yasser Arafat, as a Head of State, and to repeatedly condemn many of the Israeli methods and behaviours. As prof. Anis H. Bajrektarevic wonderfully reminded us during his recent lecture with Amb. Goutali of the OIC and Excellency Elwaer of the IsDB President's Office; 'Past the Oil embargo, when the OPEC – in an unprecedented diplomatic move – was suspended of its host agreement in Switzerland and requested to leave, it was none but that same Chancellor, Kreisky who generously invited the OPEC to find Austria as its new home.'
The OIC is also heavily involved in environmental issues, such as water implementation. According to the Stockholm International Water Institute, around two-thirds of the world's transboundary rivers do not have a cooperative management framework. The OIC Science-Technology-Innovation (STI) Agenda 2026 has also called on the MS to first define water resource quality and demand by planning national water budgets at the ' local ' level where appropriate. In this regard, certain MS lack the ability to conduct a thorough exercise. An organized and focused action plan to adopt the OIC Water Vision is introduced to help Member States address water-related issues.
As for the implementation plan for OIC Water Vision, Vienna is focal again. This city is a principal seat of the Danube river organisation – an international entity with the most elaborated riverine regime on planet. This fact is detrimental for the Muslim world as an effectively water-managing mechanism and instrumentation to learn from and to do twinning with.
So far, the OIC covers Vienna (but only its UN segment) non-residentially, from Geneva – respective officers are residentially accredited only to the UNoG. Permanent presence, even a small one– eventually co-shared with the developmental arm of the OIC – that of the IsDB, would be a huge asset for the Organization. That would enable both the OIC and the Bank to regularly participate in the various formal and informal multilateral formats, happening daily in Vienna.
Absence is the most expensive
International security is a constant global challenge that is addressed the best way through the collective participation in multilateral settings. It is simply the most effective, cheapest, fastest – therefore, the most promising strategy to sustainability and stability of humankind.
According to the Global Peace Index (2019 figures), the economic impact of violence on the global economy in 2018 was $14.1 trillion. This figure is equivalent to 11.2% of the world's GDP, or $1,853 per capita. The economic impact of violence progressed for 3.3%only during 2018-19. Large sways of it were attributed to the Muslim Middle East.
The OIC fundamental purpose is to contribute to the maintenance of international peace and security, as embedded in its and the UN Charter and other acts of the international (human rights and humanitarian) law.
In this light, requesting the Observer status with the largest Security mechanism on the planet (outside the OUN system), that of the OSCE, which has rather specific mandates; well-elaborated politico-military, early prevention and confidence building mechanisms; net of legally binding instruments; extensive field presence (incl. several OIC members), and a from- Vancouver-to-Vladivostok outreach is simply the most natural thing to do. This would be very beneficial to the OIC MS, as well as one of the possible ways to improve its own instruments and their monitoring of compliance and resolution machinery.
That move can be easily combined with the bolder presence before the Vienna-based Atomic Energy Agency (IAEA) in advocating a just and sustained settlement for the Middle East – which is a nuclear free MENA.
Among the 57 OICMS, 21 of them are listed within a top 50 countries in the Global Terrorism Index for 2019. (With a ranking of 9.6 points, Afghanistan is infamously nr. 1 on the global terror index, making it the nation most affected by terrorism on Earth. The OIC member – Afghanistan, scored the most terror attacks in 2018 – 1,294; and the most terror-related deaths in 2018, with 9,961 casualties. Several other MS follow the same pattern.)
The OIC Charter (article 28, Chapter XV) clearly states that the Organisation may cooperate with other international and regional FORAs with the objective of preserving international peace and security and settling disputes through pacific means.
As said, Vienna is a principal seat of the second largest security multilateral mechanism on earth, OSCE. This is a unique three-dimensional organisation with its well elaborated and functioning: politico-military, economy-environment; and the human dimension – all extensively developed both institutionally and by its instruments.
No doubt, the OIC so far successfully contributes to international peace and security, by boosting understanding and dialogue among civilizations, cultures and religions, and by promoting and encouraging friendly relations and good neighbourliness, mutual respect and cooperation. But to remain to the contemporary challenges, it necessities more forums to voice its positions and interests. Many of the OSCE Member states have even three different ambassadors and three separate missions in Vienna. Presence of other relevant international organisations follows about the same pattern.
The strategic importance of the MENA (Middle East- North Africa) lies on its diverse resources, such as energy, trade routes, demography, geography, faith and culture. The OSCE has a Mediterranean partnership outreach, meaning some of the LAS and OIC members states are already participants, whereas the Central Asian states, Caucasus as well as Turkey, Albania and Bosnia are fully-fledged member states of the OSCE.
Taking all above into account, the OIC should not miss an opportunity to open another powerful channel of its presence and influence on the challenging and brewing international scene. It would be a permanent office to cover all diplomatic activities and within it– the observer status before the OSCE (perhaps the IAEA, too). This would be to the mutual benefit of all; Europe and the Muslim world, intl peace and prosperity, rapprochement and understanding, present generations and our common futures.
* Sara Al-Dhahri is an International Relations scholar of the Jeddah-based Dar Al-Hekma University and the Project Coordinator for Sawt Al-Hikma (Voice of Wisdom) Centre of the OIC.
COVID-19 Diplomacy and the Role of the United Nations Security Council
On 30th January 2020 World Health Organisation declared COVID-19 a Public Health Emergency of International Concern, soon after on 11th March 2020 it was declared Pandemic i.e. a worldwide spread of a new disease. As of today, COVID-19 is having a foothold in more than 195 countries, with 28,377 mortalities and 617,288 confirmed cases, while at the same time no specific treatment and vaccine have been developed so far.
To address the pandemic effectively, countries have started considering and offering bilateral and regional cooperation, with a much recent example is a SAARC COVID-19 Emergency Fund proposed by Prime Minister of India Shri Narendra Modi, along with G-20 nations pledging USD 5 trillion. This pandemic is not only ruthlessly claiming the lives of innocent people but has brought the entire world to an economic halt. Kristalina Georgieva, chief of the International Monetary Fund, has given an indication that the world has entered into recession. To address this grave situation, a much stronger response is needed by all the nations to consider it as a global public health challenge in the form of a security threat.
This article deals with the aspect of international diplomacy in global cooperation to tackle the menace of COVID-19. The role of the United Nations Security Council in health governance is important to mention as the recent COVID-19 crisis not only emerged as the global health challenge but also it poses a threat to international peace and security.
The spread of infectious diseases is more prevalent in the globalized world, where members of the world community are interdependent to tackle such pandemic. To overcome this challenge, a robust and comprehensive global health framework is required, which inevitably involves cooperation and coordination amongst states, international organizations, civil societies, and other relevant actors. The primary inter-governmental body in global health coordination and cooperation is the World Health Organisation but the ongoing crisis has made it clear that the world has to look beyond WHO and there is a need for intervention of the UN Security Council as it did before during the Ebola crisis.
Considering the unprecedented extent of the COVID-19 virus across the globe, it arguably constitutes a threat to international peace and security. During the Ebola outbreak, the Security Council adopted resolution 2177 (2014) calling for immediate action and resolution 2439 (2018) condemning attacks by armed groups in the Democratic Republic of Congo. Looking at the current development of events, all these situations are prevailing in this pandemic. The world needs an accelerated response from the World Health Organization to strengthen its technical leadership and operational support to governments and other partners in that effort. There is a pressing need for quarantine, treatment, and public education, which the WHO is undertaking. However, to make it more effective, an obligatory resolution has to be passed by the United Nations Security Council. There is a possibility that Security Council resolution may help in easing the process of global cooperation, with having equal probability of making the entire process apolitical.
The efforts taken by international health and humanitarian relief workers are praiseworthy, provided their efforts have to be properly channelized, with necessary arrangements, such as medical evacuation capacities and their immediate deployment to the affected countries, must be put in place. As said by then Secretary-General of the United Nation – Ban Ki-moon – in the UNSC resolution 2177, that "The gravity and scale of the situation now require a level of international action unprecedented for an emergency." The current situation is more grave and of high magnitude affecting almost all the countries of the world. The United Nations launched a major humanitarian appeal to keep COVID-19 from circling back around the globe and to mitigate its impact on fragile countries with a weak health system.
Much has been expected from the United Nations in this trying time, to establish an emergency health mission aimed at stopping the outbreak, treating the infected, ensuring essential services, preserving stability and preventing further outbreaks by passing a resolution. The world needs to race ahead of the outbreak and curb it through the coordinated actions of the United Nations.
The UN Security Council has condemned the "heinous and Cowardly" terrorist attack on a gurdwara in Kabul, where over 25 worshippers were killed and 8 injured during this epidemic. The Security Council said that "The members of the Security Council underlined the need to hold perpetrators, organizers, financiers, and sponsors of these reprehensible acts of terrorism accountable and bring them to justice, and urged all states, in accordance with their obligations under International law and relevant Security Council resolutions, to cooperate actively with the Government of Afghanistan and all other relevant authorities."
Considering the prevailing pandemic where the whole world is going through such tough times, what has stopped the UN Security Council from adopting a resolution for the aforesaid situations? When it has adopted two resolutions in the past for such situations, can we put an onus on China's diplomacy? Much recently China has rejected Estonia's proposal to hold a UNSC meeting to discuss the coronavirus and loss of lives across the world as per media reports. It is believed that COVID-19 emerged from the Wuhan province of China and currently China is the President of the UNSC till March 31. All the countries are silent over China's role, arguably, because in the worst-case scenario the countries affected have to import medical equipment from China. Looking at all the developments concerning COVID-19, the United Nations Security Council must step in and take control of the situation to repost faith of nations in it.
Reforms of diplomatic agencies
The Russian International Affairs Council (RIAC) has played host to a round table the participants of which discussed a report by senior expert of the Center for Advanced Governance (CAG), RIAC expert Oleg Shakirov.
In the introductory part of the report the expert stated that diplomatic agencies are very conservative and are rarely subjected to fundamental reform. This is due, firstly, to their special status, and secondly, to their elitism.
According to Shakirov, there is a need to systematize international experience and analyze diplomatic organizations' reforms.
The author of the report said that to perform such an analysis they selected countries by two criteria. Firstly, the country had to have completed a comprehensive modernization of its diplomatic service – an integrated process known as modernization, transformation or reform. Secondly, they examined reforms the progress on which could be obtained from open sources of information.
While preparing the report, experts considered the experience of reforming the diplomatic agencies in eleven countries, four reforms were analyzed in detail (Great Britain, Germany, the Netherlands, Uzbekistan), and seven were analyzed in brief (Australia, Denmark, Kazakhstan, Canada, New Zealand, France and the USA).
The report identifies two reasons for reform – national and global. The first type was demonstrated by the example of Uzbekistan. After a change of president, the country launched a large-scale modernization strategy which envisaged foreign policy changes and the Foreign Ministry's new agenda: the reform was the result of political reforms at home.
As for the global causes that are common to all countries, the participants singled out the three main ones: the growing influence of economic factors on world politics (economization), a change in the communication environment, and the tightening of ties between states.
Speaking about economization, O. Shakirov made it clear that at present foreign affairs agencies are adapting to an increasingly greater role of economic factors in world politics. In most cases, this adaptation boils down to expansion of powers of the Ministry of Foreign Affairs. This means a new agency springs up, or the old one has been strengthened to address economic issues, or an agency or department in charge of economic issues is transferred to the foreign affairs department. For example, at the end of 2018, the Investment Committee was included in the Ministry of Foreign Affairs of Kazakhstan.
Amid the increasing role of economic factors, there may occur changes in the configuration of the diplomatic network, as happened in Denmark. Denmark closed some embassies in Europe, while opening new agencies in a number of developing countries in order to expand economic ties. In addition, in the conditions of economization, there appears a need to create new mechanisms of cooperation between diplomats and business. Often, external observers want more tangible results from diplomacy: not only a victory in negotiations, but, for example, specific advantages for companies.
Under the current conditions there are expectations that diplomacy should function as a service. For example, in the Netherlands, not only the Ministry of Foreign Affairs, but various departments within the government provide assistance to Dutch companies if they operate abroad. Among the most innovative measures is the creation of special mobile applications that would ease interaction with government agencies.
The second global reason is associated with a change in the communication environment diplomats live in. The speaker emphasized that since the Internet is becoming the main source of information for an increasingly larger number of people, the changes are most noticeable in the Internet as ministries and individual diplomats regularly use their pages on social networks and experiment with formats. The Russian Foreign Ministry has been repeatedly named one of the leaders in the field of digital diplomacy. Another feature of the communication challenge is declining public trust in government agencies, which explains why some diplomatic agencies are trying to establish a dialogue with the internal audience as part of reform. Germany has set a good example: its diplomats make public speeches in different cities and hold seminars on foreign policy with the participation of the public.
The third reason is the strengthening of relations between states. There are many channels of cooperation, not only through the Ministry of Foreign Affairs, but also via other departments – the ministries of economics, the "digital" ministries, the ministries of agriculture, etc. The researcher noted that non-governmental agencies are also joining in. In general, foreign policy is acquiring the qualities of a network. The Ministry of Foreign Affairs has traditionally been an "interpreter" or "translator" from the local to international. Today, it no longer enjoys the monopoly in this area.
O. Shakirov remarked that even though in some countries reforms pass fairly quickly, in most cases they take long. In France, during the presidency of Nicolas Sarkozy, the 2015 reform was autonomous but incorporated the previous experience. The arrival of Emmanuel Macron marked a new stage of public service reforms, so the Foreign Ministry reform acquired a new quality.
For any bureaucratic organization, reform is not an easy process. That is why it is very important how reform preparation is carried out. There are two imaginable scenarios to this effect. The first scenario – the new government provides guidance on what kind of transformations need to be implemented. In this case, this will come more than stressful for the Ministry of Foreign Affairs. The second scenario envisages taking into account the various wishes of the lower and middle level diplomats. However, in both cases, the instruction for reform comes from above – from top leadership.
The report draws two main conclusions. The first is that reforms of foreign ministries occur more often than commonly believed. And although changes are not always immediately noticeable, they are plentiful. This process can be perceived as part of the evolution of diplomacy and government. Changes in diplomatic agencies take place all the time. But reforms are an attempt to set the boundaries of these changes and systematize them, to make them more focused. What is important is that changes in the foreign policy environment have become faster and more intensive.
The second conclusion is that it is vital to keep reforms afloat. It is essential that a reform goes on regardless of political leadership. For example, in the United States, a project launched by Secretary of State Rex Tillerson went into oblivion after Mike Pompeo took over.
The participants in the discussion pointed out the relevance of the issues raised, their seriousness. There were also critical remarks, the main one being that the report is based solely on documents, without "live" connection with employees of foreign affairs agencies.
From our partner International Affairs
Public Diplomacy Via Twitter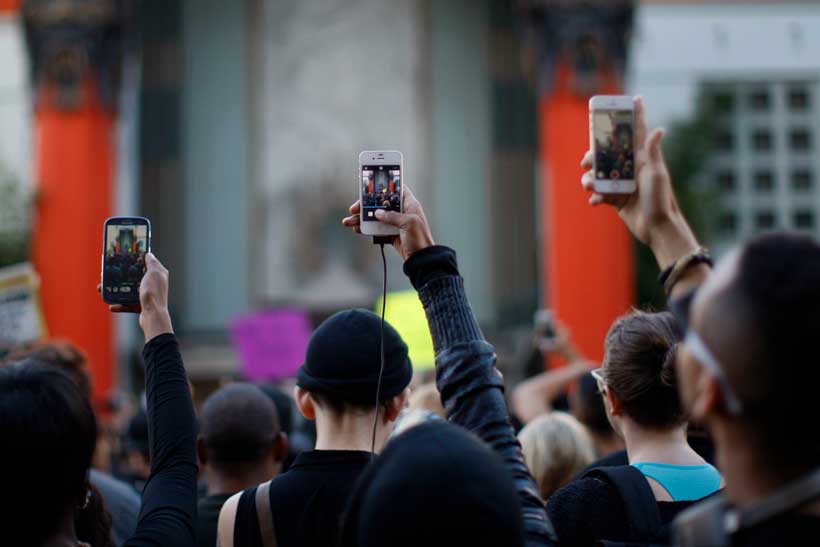 Historically, after the invention of the printing press in Europe; the communication with the foreign publics was potentially altered. At the end of the Middle Ages, the Venetians had already introduced the systematic dissemination of newsletters inside their own diplomatic service. Under ancient regimes, the French started rebuilding their country image abroad than other European powers. Identity creation and image projection as well as nation branding became peak under Louis XIV and similarly in other countries like Turkey had also followed it aftermath of the Ottoman Empire.
Public diplomacy (PD) is a ever expanding field. PD doesn't have a one line definition. However, according to Nicolas Cull; he had mentioned 5 elements of PD: Listening, Advocacy, Cultural Diplomacy, Exchange diplomacy and International Broadcasting (IB). According to Center on Public Diplomacy "PD has been widely seen as a transparent means by which a sovereign country communicates with publics in other countries aimed at informing and influencing audiences overseas for the purpose of promoting the national interest and advancing its foreign policy goals."
These 5 elements has been now effectively conducted via use of internet; famously known as digital diplomacy. When British Prime Minister Palmerston had reported reaction of "My God, this is the end of diplomacy" after receiving the first telegraph message in 1850's from Foreign Ministry. Such reaction was obvious when diplomatic letters used to travel manually from country to country in longer period. And, Telegraph invention had made long distance transfer of textual message easier rather than physical exchange of an object bearing the message. PD from the time of Telegraph to the time of Social Media; it has changed drastically. Before the audience was generally a specified person of foreign service but today PD has been targeted to pro-grassroots overseas. These grassroots are probably a university graduates, local entrepreneurs or veteran who get influenced and impressed by the specific country's image and ultimately wants to visit, study, work, or migrate there.
Underlining these realities, today digital platforms are widely used to conduct PD. It is being used because it has a wider coverage and message can be transmitted within a second-minute than traditional PD method like meeting people, organizing cultural show, events. PD implementation via digital platforms is cheap and very less time consuming than traditional PD conduction method. In the case of Nepal, the US Embassy is using Social Media(Twitter & Facebook) widely comparing to any Embassies based in Kathmandu, Nepal to conduct PD.
PD by the US Embassy in Nepal via Twitter
The US Embassy in Nepal is forefront in conducting PD via use of digital tools. The US Embassy in Nepal regularly uses Embassy's Facebook page, Twitter and Ambassador's Twitter handle to conduct PD. The US Embassy in Nepal has around 4.1 Million Likes on Facebook (till date)whereas Indian Embassy in Nepal has around 100k likes(till date). Also, British Embassy in Nepal has around 76,000 likes(till date) on Facebook. Similarly, the US Embassy in Nepal has 402.5k(till date) followers on Twitter, and Indian Embassy in Nepal has 67.4K(till date) followers. The US Ambassador to Nepal Randy Berry personal Twitter handle has 187.8k(till date) followers whereas Chinese Ambassador to Nepal personal Twitter handle has 22.3k(till date) followers. Interestingly, the Facebook likes of Nepali Embassy USA has 4956 likes(till date) and 850 followers(till date) on Twitter. This shows, the US PD implementation via digital tools is very much effective comparing to Nepali Embassy in DC. The one who engages more on PD gets more chance to promote its national interest. And, in this front the US is getting more grounds than Nepali Embassy in DC. Despite the fact that, developing world like Nepal should have to engage more on digital platforms to promote its national interest in the Washington D.C(which is the apex location for formulating the US foreign policies affecting globally).
American Ambassador/Embassy in Nepal not only promoting PD via Twitter but also showing indirect symbol of proxy war in Nepali land between the US & China. After Chinese president Xi visit to Nepal on Oct 12, 2019; American Ambassador(Amb.) had Tweeted "It's almost been a year since I've returned to Nepal, & along with amazing culture & natural beauty, Nepali food never disappoints! My two faves are momos in Boudha and DalBhat in Mustang! #WorldFoodDay.
Interestingly, Amb. Randy Berry rightly pointed the names of these two places which has a geopolitical importance for Nepal. These are the places where there is the strong secretive presence of China and America—whether it is a perceived CIA backed Khampas movement of Mustang in 1960's or Free Tibet Movement protestors arrested in Boudha, Kathmandu. Both places are interest area of the US & Chinese foreign policies. Amb. Randy Berry had used Twitter in multiple occasions to conduct PD in Nepal. His Tweet is generally from promoting Nepali culture, festivals, Traditions, the US signature strategy known as Indo-Pacific Strategy(IPS) to the issue of women empowerment. He had even started communicating with general public in Twitter despite reservation from Nepal's foreign ministry. He acts like a Nepali political leaders who visit places of Nepal and receives public warm welcome. Being a political man from Washington; he had hit the right nailed on PD to impress and influence Nepali public.
His few popular Tweets are as mentioned below:
I joined my team to prepare a Mandala at our home & it looks radiant with all the colorful lights & flowers. May you all receive blessings throughout this year, #HappyDeepavali ! #Nepal
What is the Indo-Pacific Strategy? It is our broad approach to economic, security & governance engagement in this region. In short, it's our way of saying that we're committed to this region & that we will always uphold & support a free, fair, & rules-based international order.
What was the best part of my Nepalgunj trip? Tough question! But the most delicious part was definitely my visit to Mubarak Biryani!
To support the #VisitNepal2020 campaign, I announce a month-long initiative across all @USEmbassyNepal social media platforms to promote tourism in Nepal through pics/stories of US staff & families traveling across the country, joining 78K Americans who visited during Jan-Oct 19.
I really enjoy interacting with you all on social media, but I realized that I will probably never meet all 4 million of our @USEmbassyNepal social media followers…so I am beginning "राजदूतसँग गफगाफ" to hear from & answer questions from you all. Stay tuned
I joined Nepali & American women from the US Mission family to experience the excitement of Teej festival celebrations! Wishes for an exciting, happy, colorful & empowering Teej to all of you! #HappyTeej
Way forward
The US Embassy in Nepal has been using Twitter to promote its PD. Its Social Media presence in Twitter & Facebook is much more larger than UK, China or India. Even Foreign Ministry of Nepal(MOFA) Twitter handle has a 130.2k followers(till date), Nepali foreign Secretary has 1918 followers(till date) and Nepali Foreign Minister has a 248.9k followers(till date). This means, MOFA has been less engaging comparing to the US Embassy Twitter handle whereas Nepali Foreign Secretary is lagging behind in promoting Nepali diplomacy comparing to the US Ambassador. Nepali Foreign Minister has less Twitter followers than the US Embassy Twitter handle. This openly says, Nepal's institutional and dignitaries Social Media presence is negligible comparing to the US. In this hyper digital age, Nepal is lagging behind to promote its diplomacy via digital platforms—which is not so much expensive and doesn't require expert human resource. At this time, Nepali Foreign Ministry doesn't need a radical shift but very simple renovation.
This simple renovation can be digitalizing Nepali foreign affairs. Overall these signifies that; the US wants to engage with Nepali public in much more comprehensive way. Pivotal Example is : The Amb. Randy Berry " Chat with Ambassador" shows that, he is using the soft power to influence and impress Nepali public ultimately to promote the US vested interest in Nepal. Whether it is the case of Tweeting/posting on any Nepali festivals or promoting IPS—all proves that the US wants to counter influence of immediate neighbors of Nepal i.e. India & China. PD promotion(digitally) by super power countries in developing country like Nepal is not new. It is an enlarged strategies in the form of soft power to gain, retain and expand their influence. So, the key message is: Nepal need a win-win strategy by altering this perceive American zero-sum strategy conducted via digital platform.