Give me religion that does not polarise society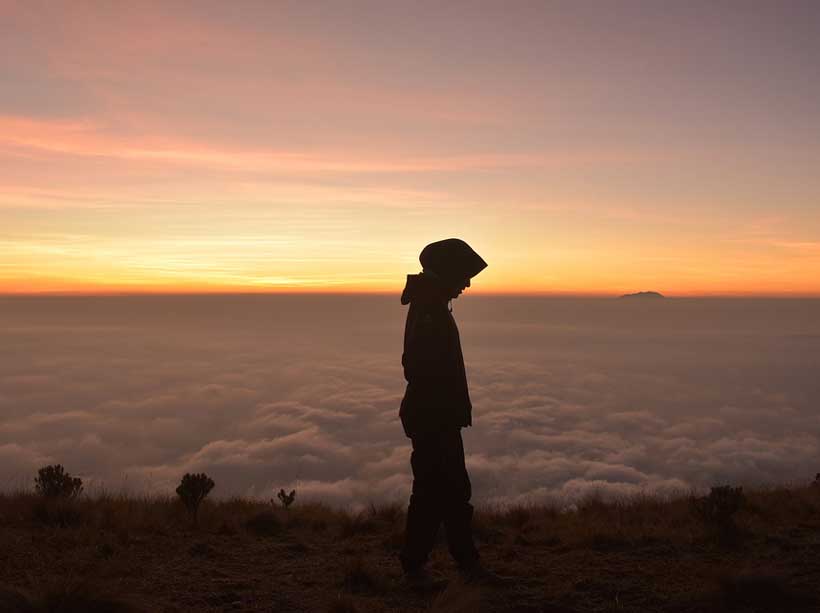 A few years ago in Aceh, a poster was put up by the Islamic Sharia Department in Banda Aceh of the communications and information agency office, stating:
"A woman whose strand of hair is seen deliberately by a man who is not her husband will be punished by 70,000 years in hell. One day in the afterlife is equivalent to 1,000 years in this world. A woman who enters hell will draw in with her two of her menfolk: her father, her brothers, her husband or her son. This is how terrible the punishment is!"
I received a photo of the poster through one of my WhatsApp groups and shared it with friends. One of them, Harry (not his real name), hilariously pointed out the absurdity of it all.
"What? Do radicals see women's hair as pubic hair, and are hijab underpants for women's heads?" he asked incredulously, referring to the headcover worn by Muslim women in Indonesia.
Harry added, to his knowledge, there is nothing in the Quran about women's hair. "What's written on the poster is a 1,000 percent deviant!" he exclaimed.
It's also a mind-crushingly asinine, idiotic and imbecilic fantasy based on nothing but an overly fertile, sick and twisted imagination!
Lucky for him, Sinta Nuriyah, the widow of Abdurrahman "Gus Dur" Wahid, Indonesia's fourth president (1999-2001), known for his liberal and often eccentric views, corroborated Harry's view. Like many respected ulema before her, she stated recently that it was not obligatory for Muslim women to wear hijab. The statement of Bu Sinta, 71, a well-respected figure in the prodemocracy movement, went viral.
Bu Sinta pointed out that she always tries to interpret Quranic verses contextually, not textually. She conceded that many Muslims misinterpret the Quran because it has gone through many interpretations, including by those who have their own personal agenda.
It's also a matter of deliberate distortion, which has reached alarmingly ridiculous proportions. The poster in Aceh is just one example; there are many others, for example, related to circumcision for girls, child marriage, polygamy, mut'ah (temporary marriage, in fact, thinly veiled prostitution), marital rape, violence against women, notions of halal and haram, prohibition to wish Christians a merry Christmas, the trigger-happy way some Muslims accuse others of being kafir (infidels), teaching kids intolerance, and even the abuse of Islam to protect corruption and to scam people by using (or misusing) the sharia label.
It's part of what I see as being a three-pronged phenomenon across the nation: one, creeping radicalization and intolerance; two, public duping by distorting Quran verses or just making things up that have no basis at all in sharia, Islamic fiqh (jurisprudence) or hadits (the Prophet's sayings); and three, a kind of moral panic meant to distract from the real issues people face that obviously differ from region to region.
Remember the Chernobyl nuclear and radiation disaster in 1986 in what was then the Ukraine Soviet Socialist Republic?
The ongoing deliberate distortion and manipulation of Islam by a bunch of ignoramus radicals could be said to be Indonesia's Chernobyl. In fact it's worse, because it's not an accident but deliberately engineered — not just by radicals but also by mainstream politicians taking advantage of it to support their political agenda. Notions of sharia and halal are also being commercialized, where even fridges can be labeled halal.
The "system" — if you can call it that — is rotten to the core. It's a deliberate fabrication of toxic and evil lies intended to control the minds of many young Indonesian Muslims and turn them into mindless zombie robots that eschew any form of logic or true knowledge of Islam and Islamic history.
Radicals ultimately want Indonesia to become a caliphate. On YouTube, an "influencer" known as Ustad Haikal Hassan, explains that the caliphate system is an ideal political system that we should aim for. Unfortunately, he says that the caliphate concept is not used by Muslims but by Europeans and it is now the basis for the European Union. What?? Talk about being utterly clueless about what both the EU and a caliphate are!
Since the beginning of the Reform Era in 1998, Indonesian Muslims have become more and more conservative, abiding by (mis)interpretations of text rather than going by the spirit of Islam that embodies peace, mutual respect and love.
But now, over 20 years into the Reform Era, I reckon we are now in jahilliyah (age of ignorance) of Islam in Indonesia, which thrives on hypocrisy, greed and ego and power-driven motives. Radicals so easily point their fingers at others accusing them of blasphemy, when in fact it is they who are committing blasphemy — of the worse kind because it's done with evil intent.
Islam, born in the seventh century, was intended as an "antidote" to Arabia, which was then considered an age of jahiliyah. So, it's a pretty ironic state of affairs that we have become what we once fought against.
In relation to the pressure to wear a hijab (though many wear it voluntarily), women are starting to fight back. Many now see it as part of the Arabization of Indonesia and of the caliphate-pushing radical agenda.
Late last year, Indiah, a friend who has been wearing the hijab since 2003 after she went on the haj, told me she was planning to unveil herself in 2020.
She is also one of the proponents of the Selasa Berkebaya (Kebaya on Tuesdays) movement, kebaya being a blouse usually worn with a batik sarong, considered the Indonesian traditional costume.
A young progressive ustad known as Gus Miftah (Miftah Maulana Habiburrahman) recounts how his wife now no longer wears the hijab. She wore it for almost three years, especially when accompanying her husband. One day, he suggested that she take it off "to save Indonesia from the raging influence of Arabic culture".
She was pretty happy about it, as she didn't wear the veil before marrying him. Gus Miftah is now the only ustad whose wife doesn't wear a hijab. You can imagine the bullying they both received, but they stood their ground.
In relation to Ibu Sinta, some women activists have respectfully asked: Why doesn't she take off her headcover, even though it's not a hijab, but it's still a headcover. Ayo Bu Sinta, just do it! You'd go triple viral!
Early version published by Jakarta Post under the title: Cover men's eyes, not women's hair!
Sedition law: Hand-maiden of the Modi's government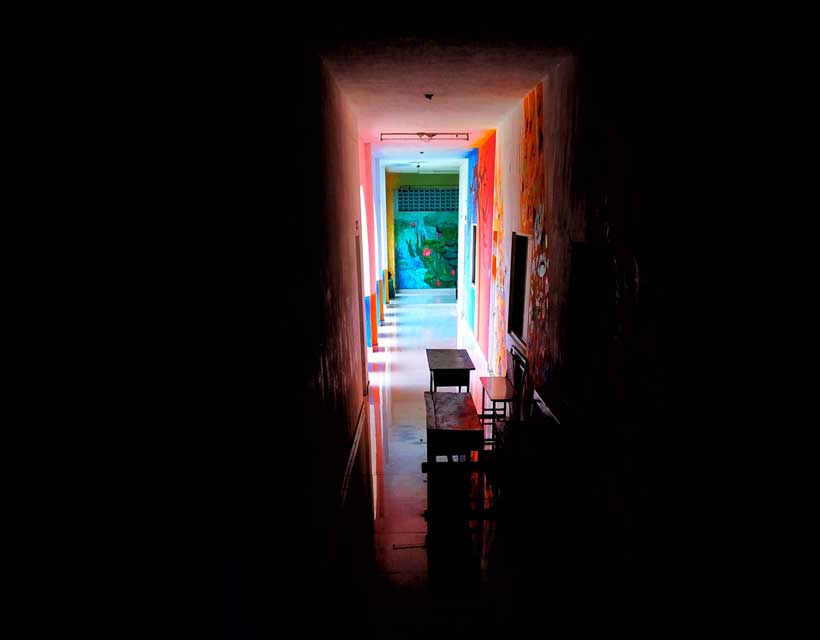 Sedition laws have become a handmaid of India's government under Narendra Modi to stifle dissent, incarcerate political opponents or persecute minorities. Shouting a slogan, wall chalking, social post "azadi" (liberty), wearing a prayer cap, or offering prayer on adjoining roads when a mosque is overcrowded could attract sedition charges. Even interfaith marriages or cow related offences could be tried as sedition. The Hindu-monk chief minister of Uttar Pradesh had directed his administration to try cow related offences under the National Security Act. Some states have passed love-jihad laws to prevent interfaith marriages. The over-ebullient Hindu extremists haul up even such people to the police stations who are happily married long before enactment of the law banning inter-faith marriages.
Apathy of India's Supreme Court
Till recently, the Supreme Court had looked the other way in cases where there was blatant misapplication of the sedition law. Some verdicts smacked of communal bias. India being a secular country, the Supreme Court should have avoided dabbling into religious matters of different communities particularly of the largest minority, the Muslim. But, in vain. The Supreme Court pronounced that a mosque was not essential to Muslim way of worship. It allowed demolition of the ancient Babri Mosque. Thus it accepted the fictitious contention that Ram god was born at the site of the mosque millennia ago.
In marked contrast to its "Islamic" judgments, the Supreme Court had a benign attitude toward the Hindu religion. It admitted that a temple was necessary to the Hindu mode of worship. It allowed menstruating women to visit Sabarimala temple.
Supreme Court's awakening
The plethora of sedition cases awakened the SC from its slumber. While quashing the sedition case against journalist Vinod Dua, the Supreme Court expressed ennui on slapping sedition charges to gag journalists. A Bench of the Supreme Court led by Justice UU Lalit upheld " the right of every journalist to criticise, even brutally, measures of the government with a view to improving or altering them through legal means".The case against the journalist had been filed by the ruling BJP and was fervently defended by the Himachal Pradesh state government. The journalist was accused of "criticising the prime minister and the Union government for mishandling of the migrant crisis during the first wave of the Covid-19 pandemic". The court drew attention to the 1962 Nath case judgment. That judgment took the sting out of the sedition cases filed under Section 124-A of the Indian Penal Code. In the aforementioned case, the Supreme Court had ruled that Section 124A of the Indian Penal Code can be used only when someone's word actually leads to violence or generates an inclination for violence. The Section 124A describes sedition as punishable with imprisonment from three years to life, a fine or both.
Among journalists facing sedition cases is Siddique Kappan based in Kerala. He was arrested by the Uttar Pradesh police while on his way to Hathras to cover a rape case last year and had been denied bail. Kappan and 21 other journalists covering the Hathras rape case were charged under Section 124A.
Similarly, several prominent journalists were charged under the sedition law for their coverage of the farmers' tractor rally in Delhi on Republic Day. The Supreme Court stayed the arrest of all of them. The Court observed that the Constitution has varying criteria for permissible restrictions on freedom of speech and expression and draws a boundary between serious and aggravated forms of public disorder which are calculated to endanger the security of the State and the relatively minor breaches of the peace of purely local significance.
India's Supreme Court had earlier observed in its 1950 judgment on Romesh Thapar versus State of Madras. "Only a higher degree of threat pertaining to endangerment of the foundations of the State could justify curtailment of the rights to freedom of speech and expression," Thapar was editing a weekly journal called Cross Roads which was constantly at loggerheads with the Congress government of the day.
Disregarding the guidance in this judgment, the successive governments continued to mis-apply the sedition law.
Birth of the sedition law
When the Indian Penal Code was enacted in 1860, the sedition law was not included in it. It took another 10 years for Section 124A to be included. Mahatma Gandhi was tried under this law in 1922. He told the court that the law had malafide intent. It was tailor-made to suppress the liberty of the citizen.
Concluding remark
India's Law Commission issued a directive in 2018 that cautioned that a simple expression of a thought inconsistent with the government's policy did not qualify as "sedition". One has to be circumspect while invoking the sedition law. Yet, the Commission's voice has proved to be a voice in the wilderness. Sedition law is a handy tool to stifle dissent. It is hoped that India's Supreme Court will define the contour of the law more stringently to preclude its misuse by the fanatic Modi government.
Buddha's Legacy and Second Coming
Unparalleled Legacy
Six years of unflinching courage, tenacious labor, and endless spiritual seeking transformed a human into a Godlike figure — Siddhartha became Buddha, an awakened one. His opposition against the most cherished concepts prevalent — Vedas (specifically the Karma Kanda section), Soul, and God — earned him the Nastika label including an undeserved blatant hostility and resentment during formative years of Buddhism, but could not deter him. Although Hinduism thrived thereabouts 1500B.C, culminating in the subsequent Upanishadic era, by Buddha's period it suffered degeneration owing to the religious spearheaders' obsession and incompetence; penance, sacrifices, shallow erudition, regurgitation of scriptures, and blind emulation of rituals. In that regard, the destructive criticism on the part of the Nastika schools/religions, undoubtedly Buddha's contribution stands out, obligated the orthodox Hinduism to organize themselves on a rationalistic basis. During the Axial age (circa. 800 B.C – 200 B.C), the rise of the Nastika had triggered the establishment of the Astika schools(six schools accept the Vedas' authority) which played an instrumental role in steering Hinduism towards the right direction, earlier somewhat strayed.
Buddha is celebrated and worshipped because of his attempts in bringing out the society entrenched in the mires of mechanical rituals, appalling caste system, and rampant violent sacrifices. Defying a decadent system that favored unearned hereditary privileges, he revolutionized the awakening of human consciousness asserting, "Everyone can be a Buddha"; virtually synonymous with " Everyone is entitled to Brahman". In other words, the Upanishadic Brahman/ Moksha corresponds to Buddhist Nirvana; both free individuals from the bondage of Samsara (the cycle of rebirth). His audacity in challenging the rigid system opened up spiritual doors to people from every walks of life, previously the prerogatives of the priestly class. Popularizing the Shramana tradition Buddha bestowed everyone the right to the metaphysical Brahman, or for that matter liberation (Moksha or Nirvana). This tradition was largely akin to Martin Luther's (Protestant Reformation) initiatives, dismissal of "middleman", against the corrupted Roman Catholic Church of the 16th century that sold indulgences under the pretext of hell and heaven.
A living embodiment of Satchitananda (pure being-consciousness-bliss), so great that Hindus hardly could ignore, thus conferring him the title of Lord Vishnu's Avatar, regardless of recalcitrant Buddha's downright rejection of Vedas' authority. Meanwhile, there is no dearth of fanatics, always on the lookout for some minutiae to prove the greatness of their religion, exuding self-aggrandizement unabashedly claims the magnanimity of Hinduism to having accepted the Buddha. Such claims reek of cheap machination, megalomania, and political fervor; a personage who transcended all phenomenal boundaries, duality, and dichotomy would not seek any validation nor endorsement. Truth to tell, Siddhartha's Nirvana(a mystical experience) and teachings corresponded to esoteric teachings permeated throughout the great Upanishads, unsurprisingly; dismissing him would have amounted to denying the clandestine spiritual wisdom of Hindu religious scriptures altogether. Buddha's legacy is unparalleled among the greatest spiritual and religious figures the Indian subcontinent boasts, the likes of Nagarjuna, Gorakhnath, Adi Sankara, Meera, Kabir, Mahavir, Ramakrishna Paramahamsa, and others.
The Second Coming
The all-time-greatest Russian novelist Fyodor Dostoyevsky's magnum opus 'The Brothers Karamazov' brilliantly imagines the Second Coming of Jesus Christ, albeit during Spanish Inquisition. Infuriated, disconcerted, and exasperated over Jesus' return, the Grand Inquisitor taking him under detention starts the interrogations with an unimaginable question, "Why have you come to trouble us?" How would things unfold if Buddha were to return — The Second Coming — his homeland and confront all the Nepalese?
Considerable energies are wasted unnecessarily, to generate a momentary conceited ecstasy and toxic glory affirming shared citizenship with him, ever readiness to go tooth and nail over the "claiming right" — the right to claim Buddha belongs to us. Repetition of the mantra as to his birthplace with some agitated-emphatic air — displaying a detrimental nationalist attitude flagrantly throw pejorative insults to denigrate neighbor's claim — has been a widespread norm or strategy to evade the responsibility of wholeheartedly striving in his footsteps. Hijacked by political motives, little do we care to explore Buddha's timeless teachings, let alone live in accordance with them or become a Buddha ourselves; when willingness to die for Ram Mandir suffices, nobody asks whether you lived like Ram or not. Regrettably, we must have stooped, expediently exploiting him as a face-saving card, presumably to conceal our inferiority complex that stemmed from an inability to achieve anything remarkable all these years. In the Second Coming, such desperation and naivety must disenchant and disgust Buddha, all the more because of our incompetence in not being able to solve more important issues like the draconian caste system that he condemned and attempted to abolish 2500 years ago.
To awaken one dichotomy and duality no longer exist; good and evil, pain and pleasure, friend and foe, all transcended. Yet Buddha would have felt astonished or dejected, noticing the unbelievable resemblance of all-pervading suffering, greed, enmity, conspiracy, envy, and so on between the 6th century B.C and the 21st century A.D. These human adversities may send him to vertigo, perhaps to depression, leaving him discontented and dubious as regards the potency of his teachings and Philosophy. Have the timeless teachings centered around — Dhamma or Eternal Law — sprung up from six years of labor meant for human welfare become obsolete and irrelevant in the 21st century?
No, not at all. The infallible teachings, undoubtedly, are potent and relevant, as they have transformed people, elevating human consciousness, albeit the number is quite unsatisfactory. In these 2500 years, Buddha must have been cognizant of the grim reality, trusting humans more than they deserve; the bar too high for many to aim at or take a shot. This fact, to most of us, is a difficult pill to swallow.
Interestingly, as soon as the attainment of Nirvana radiated his being, the Samsara was overcome, all past residual Karmas were worn out, rendering him unable to take new birth; therefore the Second Coming is impossible. Leaving no stone unturned, he relentlessly spread his invaluable message for 45 years and left hoping the future world will strive for the same goal of Nirvana or Awakening. However, accustomed to slumber and ignorance, his return may exasperate us like Dostoevsky's Jesus did to the Grand Inquisitor, and thereby force us to reveal our hidden thoughts: "Why have you come again? We can celebrate you as a history, but not yet ready for your wisdom".
Path Ahead
The mobilization of different platforms to propagate the idea of Buddha's identity and replenish animosity against neighbors over their hubristic claims is an insignificant and infinitesimal task compared to much higher noble causes characterized by the discussion, dissemination, exchange, and following of Buddha's legacy. Buddha barely cares for trivial territoriality and our spiritual growth is his sole concern. Materialization of his vision — curing society of the abhorrent caste system, and elevating human consciousness replete with peace, love, compassion — should overpower our expedient toxic pride fuelled by obsessed utterances of the "Buddha was born in Nepal" mantra.
Although our external world has witnessed a dramatic transformation with all sorts of technological advancement, internally we are as vulnerable as 2500 years ago. Endeavoring and aspiring towards Buddha's — The Arts of Living — the unnecessary fear of isolation, loneliness, mental breakdown, megalomania, stress, depression, greed, hostility, lust, violence, and hatred could be kept at bay. Buddha does not promise false hopes, fake blessings, or futile consolations, far from it; expecting spirituality to cure death, sickness, and loss is not a reasonable thing. Rather, it enables us to reconcile with inevitable existential realities, developing resilience and clarity. And more importantly, let's not forget the fact that innumerable Buddhas can be born, like Siddhartha's metamorphosis into Buddha, provided that we courageously venture on our spiritual journeys.
Islamophobia and Western World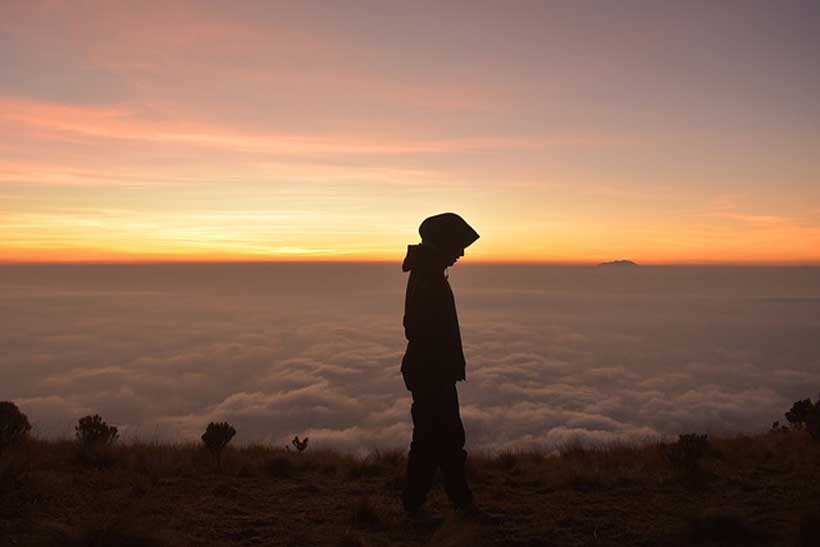 "How Islamophobia developed in west and how it built track towards influencing life of common man?"
In this research paper we are going to conduct a research on Islamophobia, its causes, its impact. First aim is to define and explain phobia. Define and explain Islamophobia. Its main causes. How attacks of 9/11 influenced the lives of Muslims. Caricatures of Holy Prophet displayed in a school of France and magazine "Charlie Hebdo". Consequences of Islamophobia are the main topics. In this paper I've brightened the aspects leading to Islamophobia, change of policies for Muslims in France.
WHAT IS PHOBIA?
A Phobia is an extreme fear of something. It may be an anxiety disorder in which fear of something is expressed. There are many factors that trigger a phobia, these factors may be environmental or genetic. But here we are talking about worldly phobia.
WHAT WE CALL, "ISLAMOPHOBIA"
There is a great debate on Islamophobia. If we talk about Islamophobia which is a very considerable phobia or fear for the west. Islamophobia according to western people is hatred and prejudice against Muslims. Islamophobia is a phrase used to describe baseless malice and agitation or hatred towards Islam, Muslims, and Islamic culture. It also throws light on discrimination that is faced by Muslims. Muslims face violence on daily bases. Circadian, they are victimized. Examples may vary from region to region, the way Muslims are treated and how arduous it is for them to face all the pessimism.
Commonplace, Muslims are attacked, their properties are attacked, their rights are violated, they face threats of violence. Muslims are blackmailed. Muslims face biased attitude at schools, workplaceand they also go through religion bigotry. Despite of all the endowment of Muslims, they are denounced and stigmatized. In a few recent years the terminology of Islamophobia gained vast popularity in west. Muslim minorities colonizing Europe face many issues on daily basis. This term spread widely in European countries in 2007. It was the after shock of economic crisis of 2007. They terrorists Muslims ( Muslim extremists) which proved to be fuel to the fire.
Muslim minorities in Europe have always been manifested in a wrong order. It is portrayed that Muslims want to isolate themselves. Due to this wrong image of Muslims that is being portrayed, they are not given indistinguishable rights at work places, school and other business sites.
About 20 million Muslims live in Europe. These Muslims are viewed as a threat to European culture and their ways of spending life. The word Islamophobia has become a part of political discourse due is all because of researches and citations of British and western think tanks. This term gains a number of critics. Western concept of Islam is only one-way street. Western people and leaders criticize Islamic values openly but they pay no consideration to frame of mind of Muslims.
ATTACKS OF 9/11
The 9/11 arsonist attacks exceptionally altered slant of public towards Muslims. Thenceforth, arsonist acts, the attacks by deadly jihadists in London, Paris, Brussels, and Barcelona have escalated trepidation. Aftermath of all these attacks by Muslim extremists, Muslims are regarded as terrorists by Europeans and they view Islam as a threat. The attack of 9/11 on twin tower was considered as an attack by Muslims, since then, Muslims are considered to bean ultimatum. Many changes were felt following these attacks. These terrible attacks left a horrific effect on Muslims. Muslims were considered as pessimists. President of the time Mr. George Bush launched "war on terror" which affected Muslim world badly. Muslims were the prey of this war. Countries like Pakistan, Iraq, Afghanistan became the pivot of American forces. Sadly, Afghanistan and Iraq also have masses of American troops.
9/11 made Islamophobia more acceptable. Muslims are considered as terrorists and attacks of 9/11 were scrutinized to be done by Muslim extremists such as Al-Qaeda.
ISLAMOPHOBIA AND FRANCE
Recently, a French school teacher Samuel Paty displayed the lampoons of our Holy Prophet (pbuh) upon which a Muslim student Abdullah. He waited for his teacher to come out of his home and he shot him down with an air gun. Abdullah was living there with status of a refugee. After that French policies started to slap down on Muslims. French President said:
"Islam in French needs Enlightenment."
Further, he mentioned that we need to fight Islamist separatism.
He took measures and implemented new policies on Muslims which includes financing of mosques on French territory. Ban can be imposed on anyone visiting mosque.
On the other hand, Turkey which is also a western a country stood in front of France and retorted aggressively following the caricatures.
This is not the first time, such thing has also happened in France before in 2015. When a French magazine "Charlie Hebdo" published the mimics of our Holy Prophet(pbuh). Muslim extremists invaded the offices of Charlie Hebdo and killed 12 persons and injured 11. According to a report the killers were two Muslim brothers belonging to extremist group Al-Qaeda.
Charlie Hebdo, a publication that has always quoted controversy with satirical attacks on political and non-secular leaders. It published cartoons of Prophet Muhammad(pbuh) in 2012, following which France temporarily closed embassies and schools amid fears of reprisals. Its offices had been bombed in November 2011 after publishing a caricature of Muhammad on its cover.
CONSEQUENCES OF ISLAMOPHOBIA
Islam is criticized by infidels in very tough words through out the world. Muslims are held responsible for incendiary activities because of hatred and prejudices towards Islam. New policies are being implemented on Muslims. French policies started to slap down on Muslims. Muslims are most exposed to hate speech, racism, discrimination, bigotry at work place, educational institutes and mosques are ambushed by fascists. In India Muslims are being killed because they eat meat of cows and cow is a sanctified animal for Hindus. They are whipped and canned when they go to mosques. Kashmir has become a detention center as was Germany during the reign of Hitler for Jews.
Industry of islamophobia is on rise. In the U.S., about one-half of nationally representative samples of Mormons, Protestants, Catholics, Muslims, and Jews agree that in general, most Americans are prejudiced toward Muslim Americans. Specifically, 66% of Jewish Americans and 60% of Muslim Americans say that Americans in general are prejudiced toward Muslim Americans. Muslims(48%) have been through religious discrimination. It is always felt that Muslims will overtake the society and they will spread violence, hatred and bigotry in society. It is in people's perception that Muslim's will create problems. Well, it is not their fault up to major extent. It is due to extremist groups like Al-Qaeda which conveys terror in hearts of people. Another aspect is the role of the Media which tries to aggrandize every issue for commercial gain. The recent acts of certain so-called Muslim terrorists in America and other parts of the world added much more fuel to the fire which was already burning and the image of bad or evil which was already used by certain Western governments about Muslims got a stamp of approval for many people who are not aware of the true aspects of Islam.
ISLAMOPHOBIA, A FORM OF RACISM
Most scholars agree that Islamophobia is a form of racism. It is anti-Muslim racism. This type of racism stirs up hatred and prejudices on religious beliefs and ethnic backgrounds. Islam is baselessly labeled as treacherous to western civilization. They feel inferior in front of Islamic values. And they are always trying to prove Islam inferior and themselves, superior.
Islamophobia is illustrated as manifestation of cultural racism. Many people go through discrimination because they are perceived as Muslims. Western identities are created within white racialists.15 March, a gunman walked into the Al Noor mosque in Christchurch, New Zealand and opened fire. During the course of his killing spree there, and at the Linwood Islamic Centre, 51 people were slaughtered in their place of worship for no other reason than their Murderer wanted to decide their faith by himself. the racists in Northern Ireland who left a pig's head on the door of the mosque . If this is not racism, then what it is? The motorists demanding £1,000 more to insure their car if their name is Muhammad, then what it is, called religious racism. Then how is it possible for native Muslims of those countries to spend a life of tranquility in those countries, where there not even minor rights of Muslims are protected. Where Muslims face troubles to go to their places of worships. This is not what they call freedom of speech. There is wide variability between freedom of speech and religious racism.
HOW TO ERADICATE ISLAMOPHOBIA?
It should be the first duty of teachers to exterminate such convictions from intellects of the young students and children. Islam is a peace loving religion. Muslims can not harm even an animal without any rationale. Media must also alter the way they present Muslims. Media must show things that are free from any kind of hatred towards religion. Politicians must also acknowledge ways to prevent Islamophobia. It would aid in preventing crimes. Differences in religious beliefs are basis of prejudices. These divergences take place in intellects of young children.
CONCLUSION
Islamophobia is rooted in minds of western people and other non-Muslims. Islamophobia is a slang which deteriorates the tranquility of human mind. Islamophobia is unbearable for Muslims and acts related to it. Such as exhibiting caricatures and lampoons of Holy Prophet Muhammad and then calling it freedom of speech. People are visually impaired to metamorphose among freedom of speech and hate speech. Hate speech, then escorts to ferocity. In retaliation of hate speech Muslim extremists pursuit anarchism. This anarchism ushers to Islamophobia and hence the cycle continues. Western states are chauvinists. Chauvinism has deeply rooted in intellect of people. Despicable oratory bestows people with license to treat Muslims preferentially. Muslims, in many parts of the world are conventionalized as arsonists and terrorists. They consider immigrants as foreign in their lands. Even the natives of those lands are prejudiced as foreigners. Muslim students and teachers are bullied. Together, we can flotsam bigotry and preconception and make world which is full of respect for religions.
REFERENCES
Critical Philosophy of Race
Vol. 7, No. 2 (2019), pp. 306-332 (27 pages)
Published By: Penn State University Press
https://www.jstor.org/stable/10.5325/critphilrace.7.2.0306