Central Banks 'Waking Up' to Digital Currency, Create New Framework for CBDC Deployment
The past six months have been a wake-up call for some central bank policy-makers. Central bank digital currency (CBDC) has risen to prominence as a potential solution to multiple challenges such as financial inclusion and payment‑system efficiency. But due in part to the market-moving nature of central bank announcements, the majority of research and experimentation is done independently, behind closed doors.
For the first time, the World Economic Forum gathered insights from central bank researchers, global policy‑makers, international organizations and experts from over 40 institutions to create the CBDC Policy‑Maker Toolkit. Blockchain and academic experts from around the world also contributed to the design and content to help policy‑makers within central banks confidently evaluate whether CBDC is the right fit for their economy and guide them through the evaluation, design and deployment process.
"Given the critical roles central banks play in the global economy, any central bank digital currency implementation, including potentially with blockchain technology, will have a profound impact domestically and internationally," said Sheila Warren, Head of Blockchain and Distributed Ledger Technology at the World Economic Forum. "It is imperative that central banks proceed cautiously, with a rigorous analysis of the opportunities and challenges posed."
Over the past year, the Forum's Blockchain and Distributed Ledger Technology team captured lessons from current research and pilot projects, while acknowledging privacy and anonymization, to avoid potentially harmful market signalling. The framework is intended to help accelerate critical and rigorous analysis of CBDC and lay common groundwork for central banks to support stable, efficient and inclusive global systems that might include CBDC.
"We worked with almost a dozen central banks as well as prominent economists and financial industry leaders to create a common approach for evaluating and designing CBDC around the world," said Ashley Lannquist, Project Lead, at the World Economic Forum. "The toolkit is the first of its kind to provide a concise summary of the key issues for policy-makers considering general-purpose or wholesale CBDC."
The CBDC Policy‑Maker Toolkit provides high‑level guidance and information for retail, wholesale, cross‑border and private-sector issued "hybrid CBDC" as well as for large, small, emerging and developed countries. It guides users through the CBDC evaluation process, with descriptions for each stage of the process. Worksheets and information guides with research references accompany and correspond to each section. These documents serve as process checks and references to the decision‑making process. It also evaluates the role of distributed ledger technology within CBDC implementation and highlights important governance, user-data privacy, financial inclusion and security issues.
"The Bank of Thailand has made good progress on a wholesale CBDC project, called Project Inthanon," said Dr. Veerathai Santiprabhob, Governor, Bank of Thailand. "From our experience, we need to identify tradeoffs between benefits from the use cases and their associated risks across different dimensions. This is where the Policymaker Toolkit could usefully provide an actionable framework for CBDC deployment."
"We will pilot the new toolkit developed by the World Economic Forum, said Mr. al Maraj, Governor, Central Bank of Bahrain. "We hope that it will be an opportunity to learn, grow and to adapt to the changes in the Fourth Industrial Revolution."
"The toolkit can serve as a springboard as central banks progress with their CBDC investigation and development," Warren said. "The intricacies of implementing CBDC are complex and the implications are wide‑reaching. As a result, policy‑makers may find themselves in uncharted waters when attempting to evaluate the potential benefits and trade‑offs."
The National Bank of Cambodia has developed the first full-scale deployment of a quasi-form of CBDC as part of Project Bakong, which started as a pilot test with a live and confined environment on 18 July 2019 and plans to go live early 2020. A specific problem was identified. It needed to connect a fragmented payments economy, dominated by heavy cash usage and PSPs, with commercial banks, merchants, and the country's largely underbanked population to reduce payments frictions and increase financial inclusion. Developing a blockchain-based payment system was one solution to this challenge.
While cases like Cambodia, Uruguay, Eastern Caribbean Central Bank and the People's Bank of China show that some countries are accelerating, many others are still researching and have not decided whether or how to issue. The toolkit provides a guide for these countries to make progress quickly and analyse if CBDC is right for them.
Safeguarding Your Mailbox from Spam, Hack & Phishing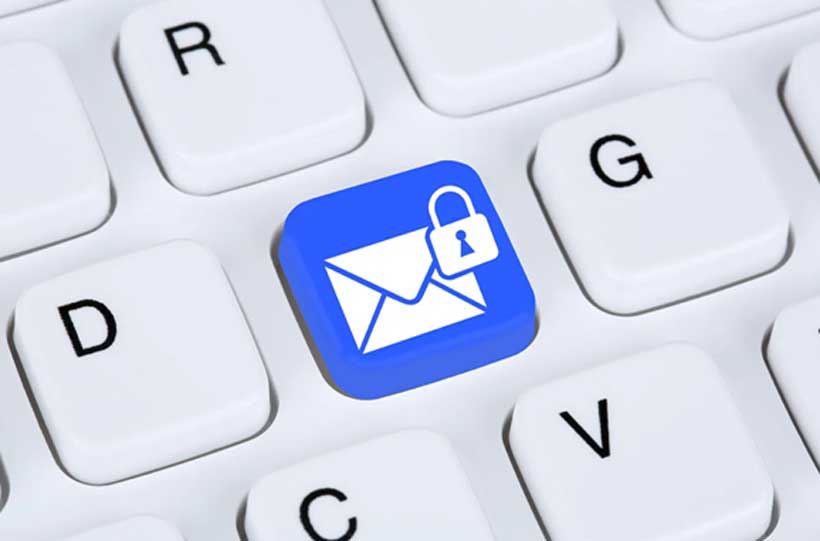 An email goes a long way before getting to the addressee. After all, malicious software may be introduced in this chain or the server owner intentionally takes certain actions to obtain confidential information and damage the mail server by sending spam. In addition, the recipient may be an attacker and use the information received for a personal gain.
However, that's not all. An additional problem is associated with the massive use of personal mobile devices to access corporate mail services. In the case of a device hack, the company's reputation is damaged and important information is lost or stolen. Luckily, all problems can be solved comprehensively. There are email protection systems and the spam email checker Cleantalk email checker that can help you do that.
Email Security Methods
Comprehensive protection of information is aimed at the following tasks:
Ensuring the unhindered receipt of letters by the addressee, without the possibility of their interception, opening, reading, as well as the prevention of possible forgery;
Protection of information sent via e-mail from its distribution by an attacker without the knowledge of the sender;
Blocking and the automatic deletion of spam email entries and attempts to hack a mail server.
To achieve all the above goals, traditional cryptography methods are used, while protection against possible forgery involves the use of the electronic digital signature. The technical side of the security issue most often involves the installation of a special, independently compiled software module (plug-in) for the mail client. This is usually enough because this small-sized additional software automatically encrypts letters and signs them. Possible vulnerabilities in such a set of security measures appear only in the following cases:
The installation of clearly weak cryptographic algorithms;
Malfunctioning cryptographic algorithms or protocols involved;
Bookmarks originally made by the attacker into cryptographic algorithms that make it possible to crack email;
Actions of a virus capable of intercepting an already decrypted message on the device of the addressee or gaining access to the keys of the sender's machine.
With an integrated approach to protecting mail or when using professional solutions, these vulnerabilities are identified and eliminated.
Antispam Action Algorithm
After checking the received message, the solution determines its status: spam, possible spam, or not spam. When analyzing email contents, the following assessment criteria are applied:
The blacklist of senders, as well as the list of spam phrases – If the sender is not present in the blacklist and contains no content considered as spam, the email is marked as not spam. If a sender is listed in the blacklist or there are "no-go" phrases in the email, the letter is blocked and doesn't land in your mailbox.
Headers – The header text is analyzed using the special algorithm, embedded images and links are checked as well.
Email structure – By analyzing the email structure, its status can be determined as well.
Some services also check the IP address of a sender. In case the same IP is involved in many "email-sending" operations within a short period of time, it is considered a spam bot and all its activities are blocked on your end.
UN and Sony PlayStation team up with new virtual experience to raise gamers' awareness of climate change
The UN Environment Programme (UNEP) and Sony PlayStation have teamed up to create an immersive virtual reality experience designed to increase global awareness about what a climate change-friendly lifestyle looks like.
For the first time, UNEP and Sony have collaborated using the DreamsTM platform to create an immersive video that seeks to bring viewers face to face with their individual carbon footprints. It takes the audience on a 5 minute journey through an average day, observing what they eat, how they travel and the homes they live in. The video ends with viewers witnessing a giant 34 meter high heaving ball illustrating the carbon footprint of an average person in a developed country.
"COVID has brought unprecedented disruption to how we live our lives, but now as we move out of lock-downs, we have an opportunity to develop new habits that can keep us within the safe limits of a 1.5 degree world. We hope that this 'virtual reality check' will show people how beautiful and possible these new lifestyle choices are" said Ligia Noronha, Director of UNEP's Economy Division
As a member of the Playing for the Planet Alliance, launched in 2019 with the support of UNEP, Sony hopes to see more game designers becoming more deliberate about tackling climate change. The Alliance hosted a Green Mobile Green Jam with 11 companies in April that will see more companies integrate green activations into their games.
Explaining this project's approach, lead illustrator Martin Nebelong said, "Virtual reality is an extraordinary storytelling medium for climate change – as an artist, I wanted to design a beautiful and sometimes frightening experience that shows the true scale of our emissions and the impacts we should expect to see. This is not possible in two dimensions."
Speaking in support of the initiative, Kieren Mayers, Director of Environment and Technical Compliance at Sony PlayStation said, "Gaming reaches a huge audience worldwide, and has the power to inspire social change. Sony Group has a global environmental plan "Road to Zero", and following, and following our commitment at the September 2019 UN Climate Summit in New York, we have partnered with UNEP to explore various ways to use gaming and virtual reality to educate and bring messages of hope – and are excited to see this video using DreamsTM as one of the first initiatives from this."
Viewers will not need virtual reality devices to experience it – the video will also be streamed through Youtube in a 360 degree format so that viewers can interact with the experience on desktops or mobile devices. The video will also be shared via Earth School which has been visited by some 700,000 young people as a result of UNEP's collaboration with TED-Ed for students and educators around the world.
COVID-19 Hastens Automation, New APEC Report Finds
The COVID-19 pandemic will accelerate the adoption of automation by firms and organizations across the region, according to a new policy brief by the APEC Policy Support Unit and The Asia Foundation, titled "COVID-19, 4IR and the Future of Work."
Constraints to labor supply caused by movement restrictions, both domestically and globally, as well as the withdrawal of workers who are elderly or have pre-existing conditions are some of the push factors for firms to explore or even deploy automation in their operations.
A variety of stimulus and relief measures launched by governments to cushion the COVID-19 pandemic, such as lower interest rates and subsidies for going digital, may also provide incentives for more firms to automate business processes. The unintended impact of this scenario would be the risk of certain jobs being eliminated, which would contribute to creating further spikes in unemployment rates around the region.
The report calls on APEC policymakers to conduct a thorough risk assessment of jobs that may be impacted or eliminated by automation to understand the challenges faced by workers and the unforeseen impacts of crisis-response policies.
"It is impossible for us to talk about growth when people are struggling to secure their livelihoods," Dr Rebecca Fatima Sta Maria, Executive Director of the APEC Secretariat commented. "We have been mandated by ministers to prioritize the return of workers to employment. Our responsibility is to ensure that we support people at risk with greater inclusive policy instruments."
Policymakers are advised to strengthen and expand social protection policies to protect workers and provide income security. APEC will also need to collaborate closely with the private sector to monitor automation trends and support the need for workforce upskilling and retraining.