42 Global Organizations Agree on Guiding Principles for Batteries to Power Sustainable Energy Transition
Batteries will be a major driver in reducing the carbon footprint of the transport and power sectors through the use of electric vehicles and renewable energy. To help companies and governments, the Global Battery Alliance designed 10 guiding principles for the creation of a sustainable battery chain by 2030.
These principles are intended as the first step in a responsible, sustainable battery value chain as set out in the Global Battery Alliance's "A Vision for a Sustainable Battery Value Chain in 2030". Implementing commitments will be based on existing standards such as the Organisation for Economic Co-operation and Development (OECD)'s Due Diligence Guidance and economically viable considerations for a circular and low carbon economy.
At the Annual Meeting 2020, 42 organizations, including businesses from mining, chemicals, battery, automotive and energy industries, representing annual revenue of close to a trillion dollars, along with international organizations and global NGOs, have agreed on the 10 guiding principles.
They include maximizing the productivity of batteries, enabling a productive and safe second life use, circular recovery of battery materials, ensuring transparency of greenhouse gas emissions and their progressive reduction, prioritizing energy efficiency measures and increasing the use of renewable energy, fostering battery-enabled renewable energy integration, high quality job creation and skills development, eliminating child and forced labour, protecting public health and the environment and supporting responsible trade and anti-corruption practices, local value creation and economic diversification.
"We all need batteries to power the clean revolution. However, we must ensure violations of human rights do not occur anywhere in the value chain, that local communities benefit and that battery production is sustainable. These guiding principles are an important first step to build a value chain that can deliver on this promise while supporting societies and economies at the same time", said Dominic Waughray, Managing Director, World Economic Forum.
Organizations supporting the realization of a battery value chain that meets these principles include AB Volvo, African Development Bank, Amara Raja Batteries , Analog Devices, Audi, BASF, Bayerische Motoren Werke (BMW), Cadenza Innovation, China EV100, Clarios, ClimateWorks Foundation, Enel, Envision Group, Eurasian Resources Group (ERG), Everledger, Fairphone, Fundacion Chile, Good Shepherd International Foundation, Greentech Capital Advisors, Groupe Renault, Honda, IMPACT, International Institute for Environment and Development (IIED), International Justice Mission (IJM), Johnson Matthey, International Lead Association (ILA), Leaseplan, Office of the President of the Democratic Republic of the Congo (DRC), OPTEL Group, Pact, Pure Earth, Responsible Battery Coalition, SGS, SK Innovation, Sociedad Química y Minera de Chile SA (SQM), The Faraday Institution, The World Bank Group, Trafigura, Transport & Environment (T&E), Umicore, United Nations Children's Fund (UNICEF), the Volkswagen Group and the World Business Council for Sustainable Development (WBCSD). To realize the full ambition of these principles, the Global Battery Alliance is actively seeking the endorsement of additional organizations to ensure full participation throughout the battery value chain.
This alignment among key players in the battery market establishes the basis for a transparent accountability system. It will guide the development of a global digital battery information disclosure system referred to as the "Battery Passport", which is designed to enable a transparent value chain, for example, with respect to human rights and the environmental footprint.
What the signatories say
"Je suis ravi d'annoncer que le Gouvernement de la République Démocratique du Congo soutient la Global Battery Alliance et ses dix principes directeurs. J'invite les membres de mon gouvernement à travailler avec l'Alliance afin d'établir une chaîne de valeur durable du cobalt. C'est indispensable pour permettre la transition énergétique." Felix Tshisekedi, President of the Democratic Republic of the Congo (DRC)
"Amara Raja is fully committed to support the transition to a carbon neutral energy footprint across the globe and recognizes that advanced battery technologies have a critical role to play to enable and accelerate this transition. Amara Raja is delighted to be part of the Global Battery Alliance efforts to drive the transition and endorses the 'Principles and Commitments to Realize the 2030 Vision'. The principles and commitments as articulated by the GBA provide a framework for implementation of a scalable and sustainable approach for faster adoption of smart energy solutions for a greener future." Vijayanand Kumar Samudrala, Chief Executive Officer, Amara Raja Batteries
"Analog Devices strongly believes that technology is one of the key enablers for a sustainable, circular and ultimately regenerative economy. Batteries will play a key part in enabling this shift as the world accelerates towards renewable energy sources. It is vital that the value chain forming around batteries is both sustainable and just across the entire lifecycle of the battery, from extraction and formation to second life and recycling. At Analog Devices, we support the work of the Global Battery Alliance and fully endorse the 10 principles for a sustainable value chain." Vincent Roche, Chief Executive Officer, Analog Devices
"For Audi, batteries are key on our way to carbon neutral mobility. To ensure that this technology is thoroughly sustainable, we welcome and support the GBA initiative and our common principles. We believe in the power of joint collaboration across all stakeholders in the entire value chain of batteries and therefore encourage others to join the GBA as well. Audi is striving for a reliable "sustainability performance seal", carried out by robust stakeholder engagement, which stands as a global reference for clean and ethically produced batteries." Hildegard Wortmann, Member of the Board of Management, Sales and Marketing, Audi
"These guiding principles are a milestone for the Global Battery Alliance to promote a sustainable and responsible battery value chain. As a founding member of the alliance, BASF welcomes a joint vision and concrete actions, such as the planned battery passport." Martin Brudermüller, Chairman of the Board of Executive Directors of BASF and Co-Chair of the Global Battery Alliance
"An efficient, transparent, sustainable global value chain is vital to ensuring that the battery industry continues to meet unprecedented demand in an innovative and socially responsible manner. The guidelines put forth by the Global Battery Alliance provide a thoughtful and actionable approach for ensuring that. By bolstering the role that energy storage plays in combatting climate change while lifting underserved populations up out of energy poverty, the GBA's efforts can benefit our whole society." Christina Lampe-Onnerud, Founder and Chief Executive Officer, Cadenza Innovation
"The 10 principles of the Global Battery Alliance have far-reaching significance for the development of the global battery industry, and will play a guiding role in the orderly and sustainable development of the battery value chain. As a think tank and exchange platform for China's electric vehicle industry, China EV100 has been committed to conducting research and cross-industry exchanges on the entire value chain and recycling of the battery industry for the past six years. We are willing to work with GBA to help the energy transition and decarbonization of the transportation industry along with the sustainable development of the electric vehicle and battery value chain." Liu Xiaoshi, Executive Deputy Secretary-General, China EV100
"When combined with zero-carbon electricity from sources like wind and solar, batteries can cleanly power our vehicles, homes and businesses, reducing climate pollution and advancing sustainable development. As an organization dedicated to ending the climate crisis, the ClimateWorks Foundation supports the work of the GBA and applauds its efforts to improve battery supply chain sustainability in the mining and extraction industries and ensure greater transparency and traceability." Charlotte Pera, President and Chief Executive Officer, ClimateWorks Foundation
"We support these principles as they are fully aligned with our strategy and with commitments we have already made to the environment, society, human and labour rights. The collaboration of the whole value chain to sustainably supply battery storage systems is key to accelerate the energy transition. As the world's leading private operator of renewables and networks, we have implemented tangible actions to foster a circular and sustainable value chain that is respectful of human rights." Francesco Starace, Chief Executive Officer, ENEL
"As we convene for the 50th anniversary Davos meeting, the launch of the 10 key principles will help bring the Alliance one step closer to unlocking the potential of batteries to power sustainable development. We are aiming to ensure that the vast benefits to the global economy never come at the cost of the most vulnerable communities. A key focus for ERG is working with all Alliance members to eradicate child labour within the battery value chain." Benedikt Sobotka, Chief Executive Officer of Eurasian Resources Group and Co-chair of the Global Battery Alliance
"At Everledger, we believe technology is one of the greatest platforms for change towards a low carbon economy. We not only support the principles of the GBA, but also enable the global battery value chain to achieve ever increasing levels of transparency for sustainability efforts." Leanne Kemp, Chief Executive Officer, Everledger
"It is time we as an industry make a joint effort in cleaning up our battery supply chains. We welcome the GBA principles as an important step towards this." Monique Lempers, Director Impact Innovation, Fairphone
"As non-corporate members of the Global Battery Alliance, we endorse the GBA principles for the development of an economically, socially and environmentally sustainable battery value chain. Aligning our diverse global collaboration platform around the principles – placing the Sustainable Development Goals and the critical connectivity of human rights and development at the heart of the value chain – is an important step forward for the GBA. We are committed to monitoring and implementing joint programmes to deliver concrete progress against the principles, and developing clear and transparent measuring tools, as we continue to support this critical effort." Joint statement from Cristina Duranti, Director, Good Shepherd International Foundation; Joanne Lebert, Executive Director, IMPACT; Gary A. Haugen, Chief Executive Officer, International Justice Mission; Karen Hayes, Vice-President, Mines to Markets, Pact; Charlotte Petri Gornitzka, Assistant Secretary-General and UNICEF Deputy Executive Director, Partnerships, United Nations Children's Fund (UNICEF)
"We fully endorse the Global Battery Alliance's bid to develop a responsible and sustainable battery value chain. The world is going to need many more batteries using different chemistries and technologies as demand for energy storage continues to grow and we are encouraged that the 10 guiding principles make reference to lead-based batteries that will continue to play a significant role in achieving the UN sustainability goal to provide access to clean and affordable energy for all. The GBA's aim to foster the creation of a sustainable battery value chain by 2030 is fully aligned with lead battery industry's material stewardship initiative and our own guiding principles." Andy Bush, Managing Director, International Lead Association
"Johnson Matthey is very pleased to support the 10 principles of the GBA, which underpin our company's vision to build a cleaner, healthier world. This a key milestone for the battery community as we align to deliver common objectives that will power a sustainable energy transition in a way that safeguards and benefits the whole supply chain and the planet. JM is fully committed to working together with the GBA on these critically important efforts." Robert MacLeod, Chief Executive Officer, Johnson Matthey
"Electric vehicles and the batteries that power them are central to the fight against climate change. LeasePlan therefore fully supports the work of the Global Battery Alliance to ensure we have safe, clean and ethically produced batteries. Collectively, we are determined to build a 100% sustainable battery value chain and ensure the industry maintains its social licence to operate." Tex Gunning, Chief Executive Officer, LeasePlan
"We welcome the adoption of GBA principles that explicitly refer to the need for human rights standards in the battery supply chain. To effectively address child labour and other human rights issues, formalization of artisanal and small-scale mining (ASM) sites is key. The GBA is ideally positioned to pool knowledge and resources to develop ASM formalization standards that can be implemented in the DRC." Michael Posner, Director of the NYU Stern Center for Business and Human Rights and Dorothée Baumann-Pauly, Director of the Geneva Center for Business and Human Rights
"At OPTEL, we are proud to use our traceability expertise to contribute to the achievement of the GBA principles towards a sustainable battery value chain. This project fits perfectly with our mission of using innovative technologies to create a more sustainable world and we recognize all the organizations jointly involved in this effort." Louis Roy, President, OPTEL GROUP
"The Global Battery Alliance is moving the needle with respect to batteries. Health problems from battery recycling (especially lead-acid batteries) are ridiculously enormous. We need to avoid a similar problem with lithium batteries, as their boom continues. GBA is the group that can make this happen." Richard Fuller, President, Pure Earth
"Batteries are becoming a significantly more important part of our energy infrastructure, economy and national security. A key part of sustaining our growing, battery-reliant energy infrastructure is to conserve human and natural resources. We at the Responsible Battery Coalition are proud to join with our fellow members of the Global Battery Alliance in supporting these principles and working together in creating a sustainable, humane and circular battery value chain." Steve Christensen, Executive Director, Responsible Battery Coalition
"SK Innovation fully supports the 10 guiding principles and the GBA's ambition to build sustainable global battery value chain by 2030. This vision and timeframe dovetails with SK Innovation's 'Green Balance 2030' initiative, which will accelerate our transition to a low carbon economy. Moreover, we believe accurate measurement is the very first step in building momentum and credibility for a sustainable value chain. SK group-wide socio-environmental impact assessments demonstrate that our growing battery business is leading the way with our decarbonization efforts." Jun Kim, President and Chief Executive Officer, SK Innovation
"In the last 25 years SQM has been operating and optimizing its sustainable production process for lithium. SQM takes its responsibility seriously in protecting the environment and ensuring the well-being of its neighbouring communities. As a key element to achieve the goals of the Paris Agreement, today we are taking another step, making a public and transparent commitment to the principles of the Global Battery Alliance of the World Economic Forum to ensure sustainable supply of lithium. SQM is proud to endorse the GBA principles of the World Economic Forum. As a leading lithium producer, we believe this is major step towards realizing a sustainable battery supply chain." Ricardo Ramos, Chief Executive Officer, SQM
"We must diligently work together and support governments like that of the DRC in their efforts to address shortcomings in the Lithium-ion value chain. These challenges cannot be wished away. The adoption of the Global Battery Alliance principles provides a welcome foundation in pursuit of the responsible sourcing of materials such as cobalt, which are essential for the transition to low carbon economies." Jeremy Weir, Executive Chairman and Chief Executive Officer, Trafigura
"Rechargeable Batteries are the best technology to achieve zero emissions mobility and underpin climate neutral economy of the future. The Global Battery Alliance should accelerate the transition to sustainably sourced and produced batteries by enabling full traceability along the supply chain and implementing the Battery Passport. GBA's members include the world's largest mining and smelting companies so it is in their power to guarantee responsible, safe and inclusive extraction of battery metals in developing countries." Julia Poliscanova, Director, Transport & Environment's Clean Vehicles and E-Mobility Director
"I am very pleased that after over two years of intense work among many key stakeholders of the battery value chain we have reached consensus on 10 challenging principles. In particular, the principles call for 'immediately and urgently eliminating child and forced labour' from the batteries. Indeed, we cannot accept that the pursuit of climate neutrality should in any way involve child labour. Therefore (along with the immediate elimination of child labour) I am prepared to pledge significant funds to support the work of a consortium of NGOs in order to ensure that children are out of the mines and I invite other members of the Global Battery Alliance to join me for the creation of this fund." Marc Grynberg, Chief Executive Officer, Umicore
"At Volkswagen, our sustainability and social responsibility requirements go well beyond production and cover the entire value chain. We do not tolerate any infringements of environmental and social standards – this applies to the entire supply chain. That's why we support the GBA and are committed to the 10 principles that were agreed today as a building block to safeguard human rights and economic development consistent with the UN Sustainable Development Goals." Ralf Pfitzner, Head of Sustainability, Volkswagen Group
Sustainable batteries are a must for our society to thrive within planet boundaries. WBCSD welcomes the 10 principles for a sustainable value chain that protects human rights and accelerate the transition to carbon neutrality, and will continue to support the Global Battery Alliance members in their action towards the vision for a sustainable battery value chain by 2030", Maria Mendiluce, World Business Council for Sustainable Development (WBCSD)
Securing Africa's Energy Future in the Wake of Covid-19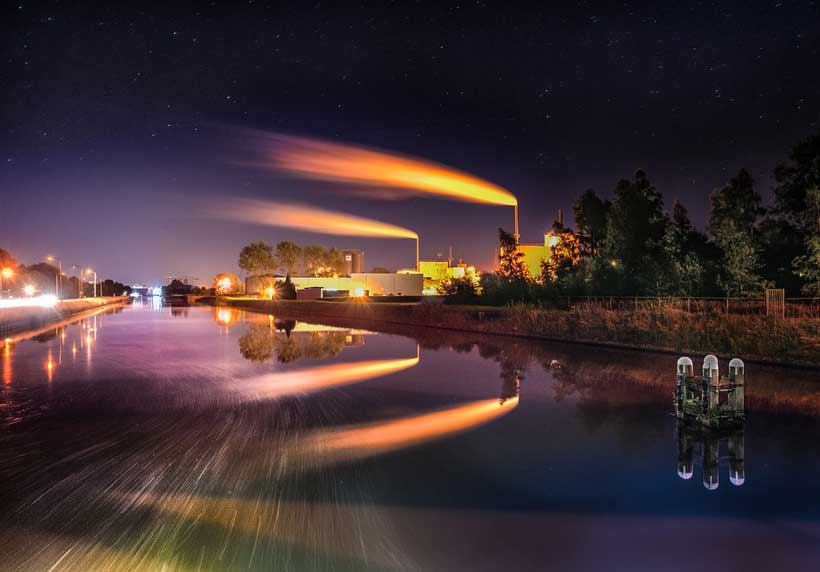 African ministers from countries making up 70% of Africa's total primary energy supply, nearly 70% of its GDP and more than half of the continent's entire population met with global energy leaders via videoconference on 24 November 2020.
A revitalised energy sector is key to Africa's economic transformation. Participants agreed on the urgent need to enhance actions to ensure sustainable economic recovery and significantly scale up energy investments in Africa over the next three years in the wake of Covid-19.
Discussions highlighted implementation priorities and innovations key to enabling Africa's energy sector to power regional economic growth over the three-year period (2020-2023) that coincides with end of the first 10-year Action Plan of the AU Agenda 2063. Africa's pace of progress towards the realisation of the transformative Agenda 2063 continental vision will be determined by the degree to which it successfully recovers from the evolving impacts of the 2020 global health and socioeconomic crisis. African countries must engage in robust, innovative actions to strengthen energy security, scale up infrastructure investment, and promote the growth of the green economy, making use of all available opportunities to continually accelerate Africa's clean energy transitions. These interventions can be bolstered by enhanced rates of internal trade in Africa, including in the energy sector, through a speedy implementation of the African Continental Free Trade Area.
Ensuring Sustainable Recovery – Participants noted that achievement of full access to modern energy by 2030 is achievable but will require stable, consistent policies and strong political will. They stressed the need for all global stakeholders to maintain focus on collective action, and also update plans to step up the pace of universal access to electricity and modern cooking in Africa. African governments and other partners must continue to work together to ensure progress towards achievement of SDG7. It was acknowledged that the momentum behind existing policy and investment plans was insufficient to meet the modern energy needs of Africa's population. It was noted with concern that the initial Covid-19 crisis impact in 2020 had already severely affected recent progress on universal energy access.
Financing and Investment – Participants underscored that Africa is facing major challenges in obtaining the required finance and new investments to meet its immense structural transformation needs. Challenges include reduced financing flows, a lack of fiscal space, a slowdown in new investments in the energy sector and significant increases in the cost of borrowing. Oil and gas producers in Africa have been hit very hard throughout 2020, and many new ones have seen their hope for energy sector transformation dashed by the global economic slowdown this year. Local currencies have weakened against hard currencies and this is translating to higher debt burden. The already weak financial position of many African power utilities has been worsened by declining demand due to the pandemic and a high default rate. This situation is further exacerbated by weakened currencies.
Key conclusions – Participants stressed the following top recommendations going forward:
Partnership for a green and just transition is an essential priority to boost sustainable economic recovery in Africa and ensure progress towards universal access to clean energy, whilst ensuring that no one is left behind. In that context, the need to involve more women and youth throughout the value chain of energy projects was also emphasised.
Support for energy sector institutions and particularly power utilities, which are the fulcrum of the sector, is critical against the financial shocks imposed by the Covid-19 pandemic. Predictable policy environments with innovative market regulations help to attract new investment.
An integrated approach embracing grid, mini-grid and off-grid solutions is required to sustain the momentum for increasing access. In light of the Covid-19 crisis, supportive policies to ensure the sustainability of mini-grid providers need to be replicated across the continent.
Despite the challenges imposed by Covid-19, governments must avoid the temptation to slow down the pace of energy access and provide the right incentives for the private sector to play a part in the recovery process, leveraging on the productive sector and innovative business models and digitalisation.
Enhanced multilateral, regional and international cooperation can play an important role in addressing financing and investmentchallenges in the post Covid-19 era.
Stronger regional integration of electricity markets and infrastructure is a crucial factor in achieving a just energy transition as well as building secure, flexible and reliable power supply in Africa.
The African Continental Free Trade Area (AfCFTA) opens the door to a new era of increased interconnectedness. Continental energy infrastructure programs like PIDA should play significant role to support AfCFTA.
A strong focus on improving power infrastructure, within and across borders, building up regulation and capacity to support Africa's power pools and further enable regional electricity markets could all play an instrumental role in improving the financing and investment climate on the continent.
AUC, IEA and partners should consider forming a Taskforce on climate financing solutions for the African energy community that could present its recommendations at the COP 26 in 2021.
The outcomes of this Ministerial Forum will be shared with African Union and IEA member state leaders, as well as the leaders of international financial institutions and other global decision-makers, business leaders and key stakeholders. In addition, these outcomes will help guide future activities linked to enhancing the strong AUC-IEA partnership and inform the IEA's continued deepening of its engagement with key decision-makers from governments, the private sector, investors and other leading regional institutions across the continent.
As the co-chairs of this event, we would like to thank all participants for their active engagement and constructive contributions.
Signed,
Amani Abou-Zeid, Commissioner for Infrastructure and Energy, African Union
Fatih Birol, Executive Director, IEA
Gwede Mantashe, Minister of Mineral Resources and Energy, South Africa
IRENA and Pacific Community Announce Joint Efforts to Boost Recovery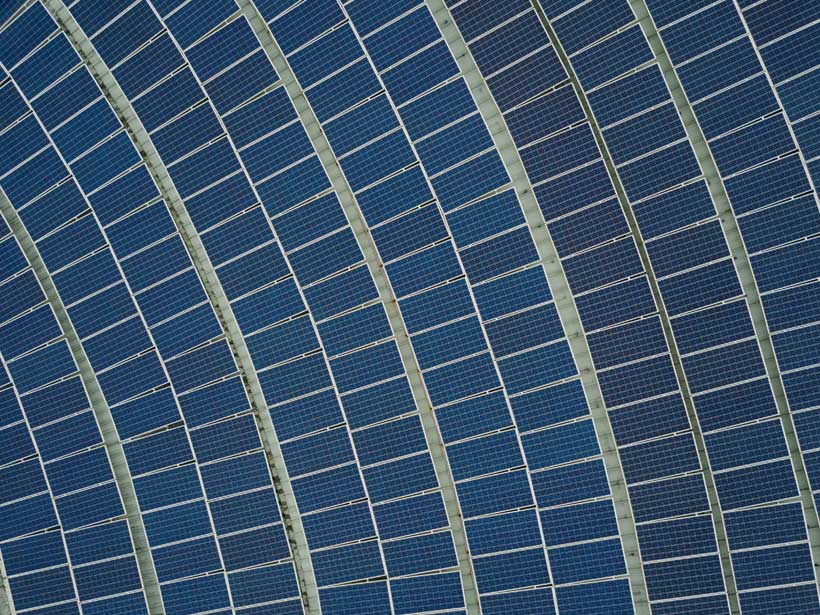 The International Renewable Energy Agency (IRENA) and the Pacific Community (SPC) will work together to support Pacific island countries transition their energy systems to renewable energy sources as part of a drive support the post-pandemic recovery.
With around 64 per cent of Pacific island residents living without access to reliable energy, and much of the region reliant on expensive and volatile fossil fuel imports, IRENA and SPC will renew their joint focus on reducing energy costs and improving energy security by increasing access to renewables. The partnership will also seek to deliver the broad socioeconomic benefits of the energy transformation for Pacific island communities.
Strengthening policy frameworks, attracting energy transformation investments and supporting project development aimed at driving this shift are of particular focus. IRENA has prioritised energy diversification efforts on Small Island Developing States (SIDS) as part of its UN Climate Action Summit commitment and its SIDS Lighthouses intiative has been recognised by the UN as an important catalyst for SIDS development.
"Pacific Islands are battling the adverse impacts of two major threats to stability and prosperity; the COVID-19 Pandemic and a warming planet," said IRENA Director-General Francesco La Camera. "We can take meaningful action to address both of these threats if our efforts are coordinated, collaborative, and far-sighted. Central to efforts must be the prioritisation of a decarbonised and decentralised energy system. By working together we can make a sustainable future a reality for the Pacific Islands."
Pacific economies have been significantly impacted by the pandemic, resulting job loss in the tourism and aviation sectors – primary contributors to regional gross domestic product.
"Through this partnership we are demonstrating our common commitment to supporting low cost, reliable and sustainable energy systems throughout the region," said SPC's Director-General Dr Stuart Minchin. "Renewable energy and energy efficiency initiatives will stimulate economic growth, create jobs, and contribute to a brighter future for all Pacific people."
Recognising renewable energy's ability to stimulate economic growth, cut energy costs and create local employment, IRENA and SPC have determined three transformative pathways that can catalyse the transition towards a more resilient, renewables-based energy system.
The first pathway will focus on creating effective national and regional energy policies, plans, legislation, and regulations. IRENA and SPC are already working closely with Pacific Island countries to develop renewable energy guidelines, enhance Nationally Determined Contributions (NDCs), and provide implementation support. SPC in collaboration with PRIF and other partners are currently developing the Framework for Energy Security and Resilience in the Pacific (FESRIP) 2021-2030, of which the Pacific SIDS has set a vision of 100 per cent renewable electricity.
SPC and IRENA will also work together to support the development and implementation of renewable energy and energy efficiency projects that have been severely impacted by the COVID-19 pandemic, such as tourism, agriculture-food production, and fisheries. This second transformative pathway will support game-changing renewable energy and energy efficiency projects that create jobs, substitute imported fuels, and add value. Examples include e-mobility and solar PV projects.
The third area of cooperation between the two organisations will focus on attracting investments to the Pacific SIDS. IRENA's calculations estimate that the Pacific will need to invest approximately USD 5.9 billion in driving this transition through installing an additional 1.8 GW to meet NDC targets. This will be supported through sustainable financing between project developed and investors to drive these priorities throughout this agreement.
SPC will host a dedicated IRENA-Pacific focal point to facilitate implementation of the collaboration.
Korea is putting innovation and technology at the centre of its clean energy transition
The successful implementation of the Korean government's Green New Deal will provide an opportunity to accelerate Korea's clean energy transition and place the country at the forefront of some of the energy industries of the future, according to a new policy review by the International Energy Agency.
Korea recently set a target of reaching carbon neutrality by 2050 to steer its energy sector away from today's dominance of fossil fuels and strong dependence on energy imports. To accelerate the transition to low-carbon energy, the government is committed to substantially increasing the share of renewable energy sources in the electricity supply, gradually phasing out coal, significantly improving energy efficiency and fostering the country's nascent hydrogen industry.
"Many of these measures will help Korea not only to advance its energy transition but also to improve its energy security – a high priority given the country's limited domestic energy production," said Dr Fatih Birol, the IEA Executive Director, who is launching the report today at an online event with Joo Young-joon, Deputy Minister at the Korean Ministry of Trade, Industry and Energy. "I welcome Korea's ambitious carbon-neutrality goal and the initial steps set out in its Green New Deal. The IEA is committed to supporting the government in these vital efforts."
In 2015, Korea became the first country in Northeast Asia to introduce a nationwide emissions trading system that sets a best practice example for other countries to follow. But more needs to be done to reduce the carbon intensity of Korea's energy supply, which is above the IEA average because of the high share of coal-fired power generation.
Plans by the government to close aging coal-fired plants reflect growing concerns among the population over climate change and local air pollution. The government can draw on this public support to swiftly introduce its planned environmentally friendly energy tax programme that will complement other policy measures, according to the IEA report.
Korea's private sector has a high capacity for technology innovation and its population has shown an almost unparalleled openness toward digitalisation. This closely links Korea's energy transition to efforts to spur investments in energy storage systems, smart grids and intelligent transport systems.
"Korea can draw on its technological expertise by addressing regulatory and institutional barriers in its energy markets and by fostering more active consumer engagement," Dr Birol said. "This can improve the way the energy markets operate, enhance competition and encourage the emergence of new business models."
The focus of Korea's energy transition must go beyond the power sector to target emissions from industry and transport, the IEA policy review says. The industrial sector is emissions-intensive and accounts for over half of Korea's final energy consumption despite the notable improvement in energy efficiency over the last decade. The IEA review welcomes the new policy emphasis on integrating individual energy efficiency measures as building blocks for smart energy industrial complexes. It will also be important to find a good balance between mandatory and voluntary measures to encourage further energy efficiency improvements in industry.
In the transport sector, Korea has well-established fuel economy standards for passenger vehicles, but progress is currently lagging behind government targets. The IEA applauds the government's plans to introduce fuel economy standards for heavy goods vehicles, which would put Korea at the forefront of global efforts.
Korea has set ambitious goals for the roll-out of electric mobility and also to establish itself as a leading exporter of hydrogen and fuel cell vehicles by 2040. Those targets and the commitment to research and innovation more broadly are commendable, but Korea also needs to reappraise the role public transport could play in the future, according to the report.