UNEP, IUCN to launch new €20m programme on ecosystem-based adaptation
The UN Environment Programme (UNEP) and the International Union for Conservation of Nature (IUCN) are jointly launching the Global Fund for Ecosystem-based Adaptation [2020-2024], which aims to provide targeted and rapid support mechanisms through seed capital for innovative approaches to ecosystem-based adaptation. At the recently concluded UN Climate Change Conference (COP 25) in Madrid, the Federal Environment Ministry of Germany (BMU) announced that it would provide €20m for the new UNEP-IUCN programme, officially titled "Support for the Implementation and Upscaling of Ecosystem-based Adaptation."
Ecosystem-based adaptation (EbA) refers to the set of approaches that involve the management of ecosystems to reduce the vulnerability of human communities to climate change. The restoration of mangroves and coral reefs, for example, protects coastal areas from the impacts of rising sea levels, while planting and restoring vegetation on hillsides and mountains prevents erosion and landslides during extreme rainfall.
EbA is a key pillar of the movement to promote ecosystem-based, or nature-based, measures for climate change adaptation, which have gained scientific and policy interest over the past few years due to their multiple benefits for people and the planet.
Through its International Climate Initiative (IKI), the BMU is now increasing its financial commitments for ecosystem-based adaptation by around €60 million, which includes the new UNEP-IUCN programme.
Germany's Federal Environment Minister Svenja Schulze commented: "Nature often provides the best solutions for climate action and adaptation to climate change. In addition to climate action and nature conservation, such projects often bring social benefits as well: They help people in vulnerable developing countries in particular to adapt to climate change. People in these countries are often much more directly dependent on nature. This is equally true for agriculture and for coastal protection."
The multi-year Global EbA Fund, established by UNEP and IUCN, will draw on and support the growing momentum behind nature-based solutions and EbA, along with major movements such as the UN Decade on Ecosystem Restoration.
The Fund will have a specific focus on working with local NGOs and INGOs with relevant EbA experience and local presence, and with governments on specific gaps in technical knowledge and understanding.
"Nature-based solutions are increasingly recognized as integral to global climate action," said Inger Andersen, Executive Director of UNEP. "With this new programme, we are using the power of ecosystems to help societies adapt to climate change. Ecosystem-based adaptation is now being undertaken by more and more Governments and organizations all over the world."
"This work demonstrates that it's not only us that protects nature, but also nature that protects us," she added. "We are grateful to the Federal Environment Ministry of Germany for its support of this important initiative."
Nature-based solutions, including ecosystem-based adaptation, were a central pillar of the UN Climate Action Summit in September 2019, with the Global Commission on Adaptation (GCA) launching its eight Action Tracks for adaptation, along with a landmark report that argued for the increase of nature-based and ecosystem-based measures for climate change adaptation. UNEP will be leading the Action Track for nature-based solutions, and the results of the Global EbA Fund will contribute to addressing the barriers identified by the GCA process.
"In 2009, IUCN framed the concept of ecosystem-based adaptation, and since then has globally promoted its use to increase society's resilience to climate change," said Dr. Grethel Aguilar, Acting Director General of IUCN. "Ecosystem services and biodiversity are our best allies against climate change, and if we all use them wisely, both the planet and humanity will thrive. The generous contribution of the German government will help us scale up actions that put nature at the centre of sustainable development."
UNEP and IUCN will be supporting target countries in implementing EbA measures to meet their global plans and commitments. The measures funded by this programme will be supported by specific expertise- and capacity-building, while strengthening information, knowledge and political will for nature-based solutions to adaptation. To do so, IUCN and UNEP will draw on their extensive existing networks, tools and expertise, including Friends of Ecosystem-based Adaptation (FEBA), supported by IUCN, and the Global Adaptation Network, supported by UNEP.
The two organisations will serve as catalytic conveners by engaging key stakeholders to proactively scale up commitments through strategic partnerships, building on key high-level political processes.
The partnership between UNEP and IUCN will leverage a long history of EbA approaches and projects. Together, IUCN and UNEP have been involved in more than 80 EbA-related projects since 2010.
Rosewood conservation: A success story from Madagascar
For Madagascar farmer Edmond, who goes by one name, it was a breakthrough. In 2019 he perfected a complicated technique to grow a rare species of tree known as Dalbergia normandii.
The plants hail from a valuable, and difficult-to-propagate family of trees known as rosewoods, which have been felled near to the point of extinction in many parts of Madagascar.
"This year is one of the happiest years of my life because the time I spent on this technique was not in vain," said Edmond, 60, who lives in Ambodimanga village on Madagascar's eastern coast. "This time, luck is with me."
Edmond is working on a rosewood conservation project coordinated by the United Nations Environment Programme (UNEP). Its aim is to safeguard a group of trees that is the world's most trafficked wild product by value and volume. From Guatemala to Madagascar to Thailand to Zambia, rosewoods have been targeted by timber traffickers who seek to profit especially from its growing demand in China and Viet Nam, principally for furniture.
"Over the last decade, the share of total rosewood imports to China coming from Africa has steadily increased, with a portion of this share suspected to have been illegally sourced in or exported from Africa," says a July 2020 report by the United Nations Office for Drugs and Crime (UNODC).
To help reverse this trend, in 2017 UNEP, Madagascar's Ministry of Environment and Sustainable Development, and local partners launched a Global Environment Facility-funded project titled Conservation of key, threatened, endemic and economically valuable species. The project, which runs till 2022, seeks to reduce the threats to 21 economically important but threatened species at 18 sites in Madagascar. The production of large quantities of healthy new rosewood plants is critical to the project's success.
The Pointe à Larrée protected area, on the coast in central-eastern Madagascar, currently managed by Missouri Botanical Garden, is one of the project sites. It's home to 13 species targeted by the project, including six species of Dalbergia, most of them rosewood. (All species of Dalbergia fall within the Convention on International Trade in Endangered Species Appendix II.)
Rosewood species "threatened for decades"
"These species have been threatened for decades due to commercial exploitation for their very valuable `precious wood' and habitat loss due to slash-and-burn cultivation," says Adolphe Lehavana, project manager at Pointe à Larrée and an employee of Missouri Botanical Garden, an international non-governmental organization mandated by Madagascar to manage the protected area.
"Population levels for some species are now critically low and they seemed doomed to local extinction since isolated trees fail to produce seeds.
"For example, within the landscape, including the protected area, researchers have been able to locate just 10 remaining individuals of Dalbergia maritima and just one remaining individual of Dalbergia louvelii – all outside the protected area," he adds.
Through the project, resources are now being mobilized to prevent the local extinction of these very rare species by reinforcing the wild population as part of an ecological restoration programme.
In 2019 the team produced 2,328 young rosewood plants using the technique developed by Edmond, the farmer. Known as air-layering, it allows conservationists to grow new roots from a plant's branches which can then be deposited into the ground. The rosewoods have been used, with other native tree species, to enrich around 10 hectares of degraded forest. To date, the survival rate of young rosewoods has been nearly 100 per cent.
The project contributes to the objectives of the United Nations Development Assistance Framework in Madagascar (2015-2019), providing vulnerable populations with employment opportunities and supporting sustainable development. It is also part of the broader effort to conserve biodiversity as set out in The Global Biodiversity Outlook 5, published by the United Nations Convention on Biological Diversity.
Through activities such as forest enrichment and restoration, the conservation of endemic species also contributes to Sustainable Development Goal 15, which aims to safeguard forests and protect biodiversity.
Day-to-Day Items That Can Now Be Made Using Organic Materials Only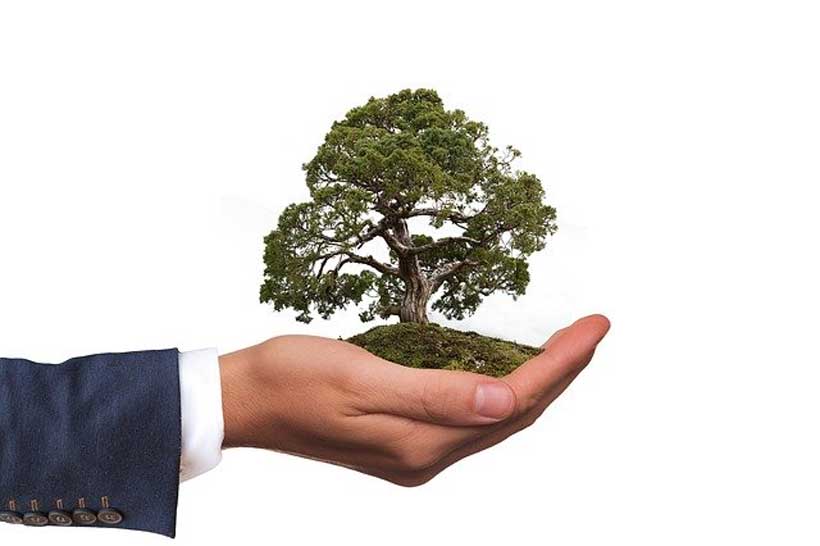 According to Pew Research, three-quarters of Americans are concerned about helping improve the environment.
Unfortunately, only one in every five Americans is willing to make an effort to change the negative impacts on the environment. A key reason why this happens is that many people have no idea where to start when it comes to saving mother earth.
But did you know that you can be a hero just by substituting some of the essential items you use every day with eco-friendly products?
If you're in doubt, here are a few everyday items that you can substitute with their readily available eco-friendly alternatives.
1. Reusable Grocery Bags
Every year, an estimated one trillion plastic bags are used globally. Most of these bags end up in landfills, where they take forever to degrade.
The use of recyclable shopping bags can reduce plastic waste without any inconvenience on your part.
Unlike bags made of plastics, recyclable shopping bags decay faster due to their natural materials. Being reusable also means that they last longer, which allows you to save money while saving the planet.
2. Eco-friendly Blankets
A comfortable blanket that also eases your ecological footprint worries will definitely give you a restful sleep. Blankets made from recyclable materials are environmentally friendly as they leave less synthetic fillings on the environment.
A eucalyptus blanket is an excellent example of an eco-friendly blanket. These blankets are soft and subtle as they are made from a poly microfiber eucalyptus fabric. Unlike traditional beddings, these eco-friendly blankets keep 50 plastic bottles away from landfills, which is much better for our environment.
3. Recyclable Straws
Americans use around 500 million plastic straws daily, which could fill over 125 million school buses.
Plastic straws are made from polypropylene, a dangerous chemical that affects our estrogen levels. The disposal of these plastic straws also introduces a lot of plastic waste into the environment.
But you can now substitute your plastic straws with reusable stainless steel straws. We also have biodegradable straws in the market made from bamboo sticks, coconut leaves, cane stems, or paper.
4. Organic Sanitary Towels
Organic sanitary pads are gaining popularity as they have fewer dyes and additives. They are also safer for the environment.
Most of the modern sanitary pads are manufactured from plastics or their derivatives. Many women complain that the perfumes and dyes often used on these pads irritate their sensitive skin. This has seen many ladies turn to organic pads.
Most organic sanitary towels are made of cotton cloth or other biodegradable materials. Others have a plant-based top material made of wood, bamboo, jute palp, or banana. This makes them free from plastics, chemical dyes, and additives. The organic sanitary towels are also more comfortable, sustainable, and eco-friendly. Since they are also compostable, their use reduces the accumulation of plastic waste on our planet.
The above four products are just a few examples of eco-friendly alternatives that you can use in place of everyday products. If you haven't started saving our planet, now would be a good time to start!
No More Business as Usual: Green Deal Needed in Europe's Recovery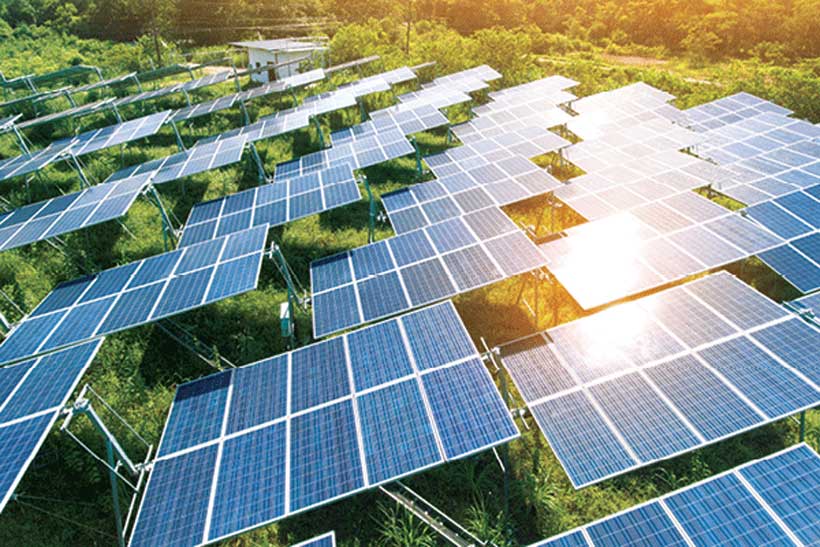 Chief executive officers (CEOs) and senior representatives of around 30 European companies expressed today their support for the European Green Deal as a growth strategy for Europe with a joint statement. The COVID-19 recovery is the opportunity to reset Europe's economy with a new growth model on the path to net-zero emissions, based on circularity, renewable energy and low-carbon industries.
The CEOs said they firmly believe the way out of the current crisis cannot be more of the same. They commit to reducing their carbon footprint and to embrace new production and work models to play their part in decarbonizing Europe's economy and achieving climate-neutrality by 2050.
"The COVID-19 pandemic requires a massive and coordinated economic stimulus to both mitigate the economic repercussions of the pandemic and, above all, to accelerate the necessary transition to a low carbon economy. We have to take more and faster action with more emphasis on sustainability and circularity. The European Green Deal presents an opportunity to do just this. It requires a strong partnership between business, politics and society. Together we can make Europe the greenest, most innovative and inclusive region in the world, where the Green Deal should provide jobs and economic prosperity at the same time. The action plan announced today by the WEF CEO Action Group for the European Green Deal is an important step with concrete actions to support this agenda." commented the CEO Action Group Co-Chairs, Axa's CEO Thomas Buberl and Feike Sybesma, Royal DSM's Honorary Chairman.

"The EU is putting in place the largest and greenest stimulus plan ever. It is the right time for businesses to show how they can effectively contribute to achieving the EU's climate targets. As a next step, this group is working on lighthouse projects, which demonstrate how to step up action in areas such as sustainable transport and mobility, food and agriculture and renewable energy markets," Børge Brende, President of the World Economic Forum, added.
The EU Commission President Ursula von der Leyen, in her State of the European Union speech today, is expected to reassert the Green Deal as a central element of Europe's growth strategy and the region's recovery efforts. Frans Timmermans, the European Commission's Executive Vice-President in charge of the European Green Deal, welcomed the CEO statement: "The Green Deal is a once-in-a-generation effort to transform our economy. It is crucial to have European businesses on board, as we'll need every company to contribute to climate neutrality and help deliver on the Green Deal. I very much support the efforts of the CEO Action Group to implement the European climate agenda."
CEOs and senior representatives supporting the statement are:
Michael Altendorf, Co-Founder and Chief Executive Officer, Adtelligence GmbH, Germany
Marco Alverà, Chief Executive Officer, Snam S.p.A., Italy
Claudia Azevedo, Chief Executive Officer, SONAE SGPS SA, Portugal
Kai Beckmann, Chief Executive Officer, Performance Materials, Member of the Executive Board, Merck, Germany
Dick Benschop, President and Chief Executive Officer, Royal Schiphol Group, Netherlands
Jesper Brodin, Chief Executive Officer, Ingka Group (IKEA), Netherlands
Thomas Buberl, Chief Executive Officer, AXA SA, France*
Levent Cakiroglu, Chief Executive Officer, Koç Holding AS, Turkey
Bertrand Camus, Chief Executive Officer, SUEZ, France
Liam Condon, President, Bayer Crop Science, Bayer AG, Germany
Claudio Descalzi, Chief Executive Officer, Eni SpA, Italy
Hanneke Faber, President, Foods and Refreshment Division, Unilever, Netherlands
Camilla Hagen Sørli, Member of the Board, Canica AS, Norway
André Hoffmann, Vice-Chairman, F. Hoffmann-La Roche Ltd, Switzerland
John Holland-Kaye, Chief Executive Officer, Heathrow Airport Holdings Limited, United Kingdom
Svein Tore Holsether, President and Chief Executive Officer, Yara International ASA, Norway
Paul Hudson, Chief Executive Officer, Sanofi, France
Nuno Matos, Chief Executive Europe, HSBC Holdings Plc, United Kingdom
Gerald Podobnik, CFO Corporate Bank, Deutsche Bank AG, Germany
Jonas Prising, Chairman and Chief Executive Officer, ManpowerGroup, USA
Nicolas Namias, Chief Executive Officer, Natixis, France
Yves Robert-Charrue, Member of the Executive Board and Head of Switzerland, Europe, Middle East & Africa, Bank Julius Baer & Co. Ltd, Switzerland
Michael Schernthaner, Chief Executive Officer, Schur Flexibles Group, Austria
Veronica Scotti, Chairperson, Public Sector Solutions, Swiss Re Management Ltd, Switzerland
Marco Settembri, Executive Vice-President and Chief Executive Officer, Europe, Middle East and North Africa, Nestlé, Switzerland
Feike Sybesma, Honorary Chairman, Royal DSM NV, Netherlands*
Jean-Pascal Tricoire, Chairman and Chief Executive Officer, Schneider Electric, France
Loic Tassel, President, Europe, Procter & Gamble, Switzerland
Bernhardt von Spreckelsen, Fashion Photographer & Developing Hyper Luxury, Brand Owner, Bernhardt von Spreckelsen, United Kingdom
The CEO Action Group for the European Green Deal, launched in autumn 2019 in cooperation with the World Economic Forum and the European Commission, seeks to mobilize business to step up commitments towards achieving the Green Deal and the EU greenhouse gas reduction targets for 2030 in order to drive a clean and inclusive economic recovery.
*Co-chairs of the CEO Action Group for the European Green Deal