Taiwan is never out of news. Taiwan-China ties is now a part of popular folklore with Beijing expressing its resolve a number of times to integrate the island nation with the mainland by all means and if necessary by the use of force and Taiwan defying the might of China's growing military muscle. The political pendulum in Taiwan has swung between parties which are fiercely independent and those which take a softer stance towards Beijing. The latest in this narrative is the resounding landslide victory by the incumbent President Tsai Ing-wen of the Democratic Progressive Party (DPP) when elections were held on January 11. The landslide victory that the voters delivered is also a stunning rebuke of Beijing's campaign to isolate the self-ruled island, handing over its first female leader a second term. It was only in November 2019 that Tsai's DPP suffered a huge defeat in Taiwan's local elections but the political pendulum swung quickly in her favour, with the political resurgence ensuring her victory and another term at the helm to carve out a course for Taiwan' future.
Tsai's victory would surely infuriate China. Soon after her victory, Tsai told the cheering crowd: "Today we have defended our democracy and freedom, tomorrow let us stand united to overcome all challenges and difficulties". Tsai secured 57 percent of the popular vote with a record-breaking 8.2 million ballots, 1.3 million more than her 2016 victory. Her main rival Han Kuo-yu, from the China-friendly Kuomintang, racked up 39 per cent and conceded defeat. The DPP managed to retain its majority in the island's unicameral parliament with 61 out of 113 seats, while the KMT took 38 seats. The result is a blow for Beijing, which views Taiwan as part of China and has made no secret of wanting to see Tsai turfed out.
Over the last four years, Beijing had ramped up economic, military and diplomatic pressure on the self-ruled island, hoping it would scare voters into supporting Tsai's opposition. But the strong arm tactics backfired and voters flocked to Tsai's DPP, fuelled in part by China's hard-line response to months of huge and violent pro-democracy protests in Hong Kong. The US, the main backer of Taiwan and bound by the Taiwan Relations Act and therefore main military ally, rejoiced Tsai's re-election as it felt that it would contribute to maintaining cross-Strait stability.
What is that came in Tsai's favour that led to her victory? She pitched herself as a defender of liberal democratic values against the increasingly authoritarian shadow cast by China under President Xi Jinping. As said, Beijing has vowed to one day retake the island, by force if necessary and loathed Tsai because she refuses to acknowledge the idea that Taiwan is part of "one China". Though Tsai is committed to dialogue with Beijing and wants peace, she is not shy to urge Beijing to halt its sabre-rattling towards Taiwan. She expects that Beijing respects the idea that only the island's 23 million inhabitants can decide its future.
There is yet another angle to Taiwan-China relationship. As with many other Asian countries, China has successfully increased Taiwan's dependence on it economically making the latter as its largest trading partner, thereby increasing Taiwan's vulnerability. Beijing lost no time in reacting that it continues to stand by its policy of opposing any form of Taiwanese independence and its spillitist attempts and that it "uphold(s) the basic principles of 'peaceful reunification' and 'one country, two systems' and the one-China principle."
Taiwan's election results showed that Beijing's carrot and stick policy utterly failed. This was the second major electoral setback for Beijing in recent weeks. In November, Hong Kong's pro-democracy camp scored a landslide win over pro-Beijing parties in district elections as the city convulses with months of anti-government protests. Tsai's landslide victory was indeed a slap in the face to Beijing as Taiwanese voters rejected to its intimidation. In the coming months it is to be seen if Beijing's hardline position towards Tsai shall continue or if Beijing adopts a more 'soft sell' approach that is more carrot and less stick from now on. That is unlikely to happen, though.
For record, Beijing hoped that it could replicate the Hong Kong model of "one country, two systems" in Taiwan with the hope that it can apply the same model on Taiwan if the island ever came to be controlled by Beijing. But as the election outcome demonstrated Taiwanese voters are wary of such a proposal.
What is indeed Tsai's doctrine? As can be discerned from her address on May 20, 2016 after her victory for the first time as President, her international policy vision clearly intended to drive the country away from its reliance on China and toward the rest of the world. In her speech, Tsai articulated Taiwan's New Southbound Policy, which implied that Taiwan shall engage with South and Southeast Asian states and share its expertise and democratic values with an international community.
Beijing has successfully worked for Taiwan's isolation by economic doles to countries that maintained diplomatic ties with Taiwan, leaving only 15 countries now with diplomatic ties from the 22 nations that had diplomatic relations with Taipei when Tsai became President in 2016. Between 2016 and now Beijing successfully campaigned to poach Taipei's allies and pressured international organizations and corporations to exclude Taiwan, from the World Health Assembly to Marriott and American Airlines. Owing to China's pressure, the United Nations, which does not recognize Taiwan, has stopped allowing Republic of China passport holders into its New York headquarters.
The DPP does not recognize the so-called "1992 consensus" considered by Beijing to be indispensable for cross-strait exchanges. While Beijing interprets the consensus as the self-governing island and the mainland as part of a single Chinese nation, Tsai refuses to acknowledge it as the "consensus" limits Taiwan's international space and severs the official cross-strait communications that had thrived under her predecessor, Ma Ying-jeou. Tsai has successfully rebuffed the Chinese pressure and bolstered Taiwan's international presence. Her New Southbound Policy received a boost from the US-China trade war. She realised that by befriending the US, she can garner global support so that she can keep a hostile Beijing at bay and preserve Taiwan's sovereignty. Thus, Tsai hoped that Taiwan can present itself as a more humane, democratic alternative at the international stage.
From its part, Taiwan has worked hard to retain its remaining diplomatic allies despite Beijing's attempts to woo them away from Taiwan to China. For example, in May 2018, Taiwan agreed to assist Haiti in securing a $150 million infrastructure loan from Taiwanese banks. Also in May 2019, Taiwan agreed to extend a $100 million loan to Nicaragua and its embattled President Daniel Ortega. Though both Haiti and Nicaragua are serial rights violators, both states are among Taipei's 15 remaining formal allies. Though the deal is still active, Nicaragua has not yet received its loan as Taiwan has not found a domestic bank to transfer the funds due to fears of US sanctions.
Though Tsai has spoken of creating an 'Alliance of Democratic Values' to stand in opposition to an increasingly overbearing China, some of her diplomatic moves are questionable. This is because Tsai has "rewarded" rights violators like Nicaragua, Haiti, and eSwatini, an absolute monarchy and one of the world's least free states. King Mswati III rules all branches of national government, and critics of the king are subject to imprisonment. In 2018, the king received an honorary degree from a Taipei university, where Tsai thanked eSwatini "for speaking up for Taiwan and always being by our side." Such conduct on the part of Tsai can have few supporters. While continuing her fight to keep Taiwan's remaining allies, Tsai might toy with the idea of replacing Republic of China (ROC) with a "Republic of Taiwan" in preparation to a future declaration of Taiwan independence. Beijing has warned that any such move could trigger a use of force against Taiwan.
Instead, it could be more desirable if Tsai continues to pursue her New Southbound Policy, seen as deepening Taiwan's ties with other Asian states and as a way to build more sustainable ties so that Taiwan could survive as a peaceful nation without worrying much about pressure from China. The New Southbound Policy has won praise for assisting Taiwanese businesses in China in returning to Taiwan. These companies have benefited from government incentives and for relocating to Southeast Asian states. Coming in the wake of the ongoing US-China trade dispute, the initiative announced in 2016 has motivated Taiwanese companies to leave China and avoid high export tariffs. With her re-election, Tsai is expected to continue with her engagement with neighbouring countries and drive Taiwan's foreign policy and trade away from the cross-strait paradigm. What probably is lacking or weak is to inject the new dimension of ethics-based foreign policy in Tsai's narrative.
A lot was at stake for Tsai when she sought a second term. And, now with her win, the global impact of the result is going to be huge. Taiwan has played a key role in the global supply chain as a high-tech manufacturer, mostly notably as an Apple Inc supplier. Its strategic location just off the coast of China and on the edge of the Pacific is equally important. Taiwan is also a potential military flashpoint between the US and China as the former sells arms and provides other assistance to Taiwan. The island nation also lies on major shipping lanes between Southeast Asia and US allies Japan and South Korea, and on the disputed South China Sea, where China has built artificial islands and air bases. Taiwan is also close to a major US military base on the southern Japanese island of Okinawa.
Leading democratic nations honour Taiwan's democratic credentials despite not maintaining official diplomatic ties. It is therefore for this reason when Tsai says it is up to Taiwan, not China, to decide the island's future, and warns of the Chinese threat to democracy and liberty, the world listens. It was also a reason why her main opponent Han Kuo-yu of the Kuomintang party, which ruled China until 1949 when forced to flee to Taiwan after losing a civil war, lost as he favoured close ties with China and believed that it was the only way to ensure Taiwan's security and prosperity. His double-speak was that he also claimed to defend the island's freedom and democracy.
Though China was closely watching the elections and expected a Han victory, the people of Taiwan thought otherwise in reposing faith with Tsai. What China is likely to do now is that it would further ratchet pressure on Taiwan, perhaps even by conducting military drills close to the island to intimidate. China needs to be mindful that a conflict would hugely damage both China and Taiwan that it can ill afford. The real test/danger would come if Tsai declares formal independence and term Republic of Taiwan and if so, if Beijing would use force to reclaim the island as mandated by its 2005 law authorising the use of force against Taiwan if China judges it to have seceded.
Positions of the US and China
As expected, the US rejoiced in Tsai's victory, hailing it as a demonstration of the island's "robust democratic system". Although the US has no formal diplomatic ties with Taiwan, it is bound by law to provide the island with means to defend itself. The US State Department issued a statement, saying that "under her leadership, we hope Taiwan will continue to serve as a shining example for countries that strive for democracy, prosperity, and a better path for their people".
The US saw the election results as a blow to China. Though it did not take any open position, it expressed concern at Chinese efforts at intimidation and influence. When Beijing successfully wooed some of Taiwan's diplomatic allies in Central America and the Pacific, the Trump administration was dismayed, which is why it approved billions in new arms sales to Taiwan so that it can defend its sovereignty when needed. The US is concerned that Beijing has been trying assiduously to wean away Taiwan's remaining allies, trying to see that they stick with Taipei and not give Beijing further foothold.
Even when the US-China trade stand-off continues and elections in Taiwan over, the US transited one of its warships through the Taiwan Strait, a move that irked Beijing. The passage of the USS Shiloh guided-missile cruiser through the narrow waterway, separating the island from the Chinese mainland, was announced by the Taiwanese Ministry of National Defense and confirmed by the US Seventh Fleet as a "routine visit", demonstrating the US commitment to a free and open Indo-Pacific.
Interestingly, the development came a day after President Trump and his Chinese counterpart Xi Jinping sealed a "phase one" trade deal as part of a broader bid to reduce trade tensions that have stirred up global markets for more than a year. The deal, however, is unlikely to resolve persisting and much wider strategic tensions between the US and an increasingly powerful China.
Though Beijing did not react on the passage of the US warship through the Taiwan Strait, it said that it does not oppose "normal passage" of foreign vessels through the strait, though it censures trips aimed at sending a geopolitical signal. Beijing is paranoid that Tsai is getting cosy with Washington, accusing the latter as the main reason for sowing rising discord between the mainland and Taiwan. Beijing is further dismayed that diplomats from Britain and Japan congratulated Tai on her re-election.
Writing in Japan Forward, Robert Eldridge says that like the US, Japan should have its own Taiwan Relations Act. The administration of Abe Shinzo is openly cozy with the Tsai administration. He and his brother Nobuo Kishi are known to be highly pro-Taiwan. There have been a variety of formal and informal interactions between the two countries. In March 2017, Senior Vice Minister of Internal Affairs and Communications Jiro Akama travelled to Taipei for one day to promote tourism. He was the most senior Japanese official to visit Taiwan in 45 years. In response to criticism from China, Abe later responded that Taiwan is "an important partner that shares Japan's values and interests." In addition, Keisuke Suzuki, the director of the ruling Liberal Democratic Party's youth division and a member of Deputy Prime Minister and Finance Minister Taro Aso's faction, visited Taiwan. He again visited Taiwan to attend a Taiwan-US-Japan security-related conference at which he argued for a Japanese version of the Taiwan Relations Act (TRA).
Japan, which chose diplomatic relations with the People's Republic of China over Taiwan, has no such TRA governing its relations with Taiwan, despite the historic, geographic, and socially close ties it has with Taiwan. However, while the US passed the TRA in a matter of weeks, Japan has been unable to do it over the course of decades.
Reactions in Hong Kong
Expectedly, Hong Kong protestors feted landslide election win for Tsai. They saw this as a fillip to their movement that puts pressure on China. The former British colony returned to Chinese rule in 1997 amid promises it would be granted a high degree of autonomy and eventual universal suffrage. But China's tightening grip on the city and Beijing's failure to live up to its promises have fed the unrest. This is one of the biggest popular challenges to the ruling Communist Party since the return.
There is a growing opinion within the DPP that Taiwan owes Hong Kong more concrete support. The election outcome demonstrates that it is a proof that Xi Jinping's strategy of keeping Hong Kong and Taiwan under control is a total failure. The 23 million people of Taiwan are not willing to give up their sovereignty and subject to the authoritarian control of the Chinese leadership.
Taiwan was part of Japan for 50 years before being handed back to the 1911 regime, and has never been ruled by the Chinese Communist Party, nor has it formed part of the People's Republic of China. Tsai argues that the erosion of democratic progress and civil liberties in Hong Kong under China's "one country, two systems" means that Taiwan should never take Beijing seriously when it talks about "unification." Taipei expects Beijing should respect the popular will of the Taiwanese people as reflected in the election outcome. Viewed from all perspectives, Tsai's re-election could prove to be a fundamental turning point for Taiwan. This does not mean to suggest that Beijing would soften its stance any time soon as Beijing made it clear that its position would not change even if Tsai is re-elected. China is committed to promoting "one country, two systems" for Taiwan, a model under which Beijing runs Hong Kong with a high degree of autonomy. Tsai has openly rejected such a system. Given the divergence of positions by both sides, the future is full of complexities with no ready answer in sight.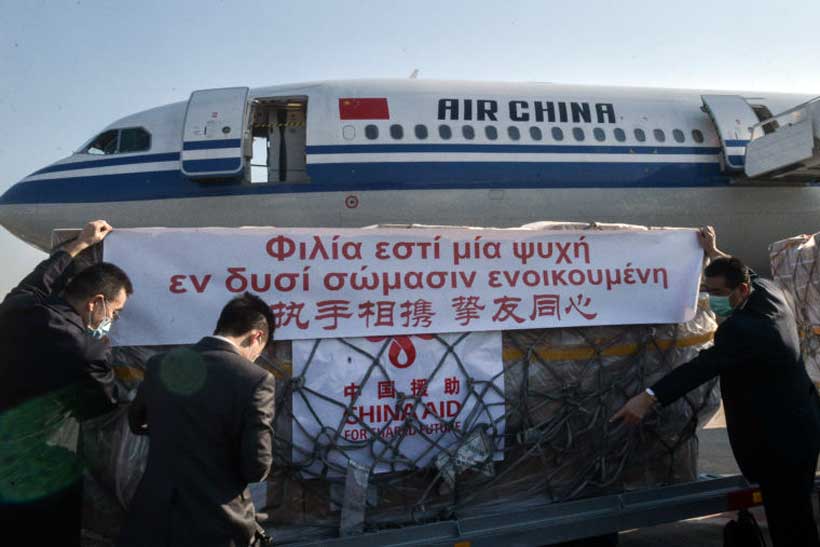 It is certain now that the COVID-19 pandemic has winded the whole globe. What started from just one city, has now shadowed the whole world. As the words penned down the cases increase in the world. However, there is a country whose defiance against the Covid-19 pandemic has been successful.
Despite the fact that the virus's epicenter was Wuhan, China still managed to control it while the rest of the world still crippling to get hold of the loosen cords of the Covid-19.Thoughthe rest of the world is still in a quarrel with the pandemic, life in China is cautiously returning to normalcy. Even in Wuhan, the city worst hit by the pandemic, infection-free zones are feeling the resurgence of life. All of this has not been achieved overnight for this whole of the country faced excruciating measures including a major blow to its economy. Whole country unified against the pandemic. Purchasing managers index (PMI) which measures the economic activity based on orders company place to suppliers in a country. For the Chinese industry, the index reported 35.7 for the month of February which is the lowest since the index was created. To clarify further, the figures below 50 imply a recession.
China is not only combating Covid-19at home but abroad as well in the form of sending aid even though it has faced a fall in its economy. Italy, Iran, Serbia, Pakistan and many more are on the list that is getting direct assistance from Beijing.
While China is playing a responsible global role in the fight against this pandemic, Washington seems to be gambling with the lives of people of its own. Lately, Washington post revealed that intel reports from January and February clearly warned about the pandemic. While deaths in the US are nearing to 500, Trump administration seems to be engaged in playing its political cards on the deck of the corona. Blaming China and tightening the sanctions seems to the top priority rather than engaging resources on fighting the pandemic. Recently CNN reported that Trump rolled out 33 false claims in the first two weeks of the month of March regarding the corona crisis. It reported that overall trump made 71 false claims in past two weeks. Out of these 71, 33 were related to coronavirus. This clearly shows the gravity regarding the situation of the pandemic, in the Oval.
World is face to face with global non-traditional threat while Donald Trump seems to be solidifying his election campaign as cost of blaming China. Trump calling Covid-19 as China's virus seems to be true because what the evolving scenario depicts seems that Washington has withdrawn from its global role and China is the only one concerned globally with this pandemic. Despite taking global initiatives for cure, Oval seems to be doing parochial politics over the global pandemic which clearly shows how ignorant is the Trump administration towards the global health crisis. Furthermore, Trump even tried to buy exclusive rights from a medical company in Germany on the antidote of Covid-19 in order to capitalize on the remedy. By tightening sanctions on Tehran and not letting It to do the due course to save lives what oval seems to be doing is bringing more agony to global misery.
As the xenophobic and racist attitude of Washington continues globe is being driven into more dark realms. Furthermore, Oval's mouthpieces at Fox News and other media outlets have adopted the same manner as their masters are doing and repeatedly have claimed that China should apologize. On the other hand, the world is all praise for China, including the President of European Commission Ursula von der Leyen, on how has China fought the novel virus and has successfully reduced the number of new cases of the disease to zero.
It is high time to appreciate China by putting political difference aside and learn from their experiences as they are the one with most experienced and have successfully battled. Whatever has caused this pandemic China has been successful in curtailing it and countries which are finding themselves paralyzed by this disease shall use assistance from China to overcome this global malady.
The Thucydides' Trap: the Avoidable Destiny Between the US and China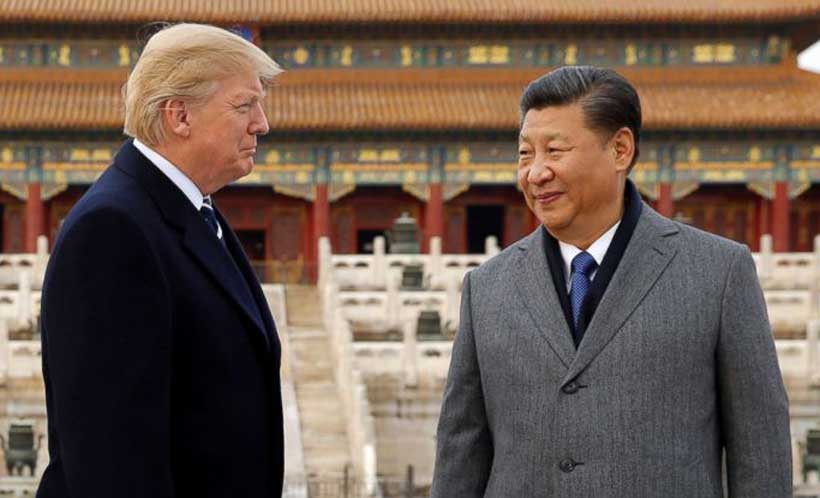 The controversial "Thucydides trap" argument has sparked a heated debate since 2013, when President Xi Jinping of China told a cluster of western guests: "We must all work together to avoid Thucydides' trap." Later, this concept was elucidated by Professor Graham Allison in his articles, talks and famous book Destined for War: Can America and China Escape Thucydides' Trap. So, what exactly is this Thucydides 'trap?
The phrase originates from the ancient Greek historian Thucydides who had observed that the Peloponnesian war (431BC-404BC) was caused by the growth of Athens, the rising power, and the corresponding fear of Sparta, the ruling power. Currently, this historical scenario is applied to discuss the relations between China, the emerging power, and the United States (US), the established power. The rise of China and the relative decline of the US allude that a gradual power imbalance may repeat history and lead to war. In fact, 12 of the 16 historical power shifts have resulted in catastrophe. More importantly, this narrative, to some extent, suggests the current dominant power is taking preemptive measures against the rising one. In reality, the US-initiated Sino-American trade war reflects this precautionary attitude.
The world may argue that although China has become more assertive than before, this war is the consequence of President Donald Trump's radical foreign policy. Consequently, Trump started this war even though it may harm the Sino-American economic ties, leading to a negative economic impact on both sides. As a matter of fact, the Sinophobic turn in Washington is essentially a bipartisan consensus that realistically considers the economic facts thanks to strategic thinking. Based on the research of Alyssa Leng and Roland Rajah, the US had been at the helm of world trade until 2000, trading with over 80% of countries worldwide. However, in 2018, this number has plummeted to just 30%, as China has replaced the position of the US in 128 of 190 countries. Thus, "this bipartisan shift may have coincided with Trump's arrival but the very fact that it is bipartisan demonstrates that it was not Trump who created it. Like a rooster at dawn, his crowing simply called forth the inevitably rising sun". This situation raises the following questions: which side suffers the least? If the US achieves its goal of putting down China, who will win? According to Bruno Macaes, "in the end, the question of whether a new world order will be born, or the status quo preserved is less important than the question of whether the outcome will be determined peacefully or whether China and America are destined for war".
This does look like the inevitable Thucydides' trap, but where is the solution? It is conceivable that the trade war is just a sign that might follow more fierce disputes militarily. As historical determinists, Professor Graham Allison and Professor Jonathan Holslag both believe that the strategic transformation of structural forces between China and the US are doomed to conflict that has already emerged and will transpire more dramatically, ineluctably reshaping the global geopolitical landscape. Currently, China is not strong enough to compete with the US in general and "the balance of power could continue to be in America's favor for quite a long time into the future." It is then justifiable for the US to want to suppress China's growth right now. However, I argue that the reality is far more complex than the aforementioned circumstance and there indeed exists some way to avoid this "inevitable" trap.
First, diplomacy and leadership in the US and China play pivotal roles in avoiding this dilemma. Former Australian Prime Minister Kevin Rudd argues that political leaders and elites are not "simply some kind of puppet of anonymous structural forces", but can change the historical tendency, to some extent. He proposes "constructive realism" as a solution by saying, "agency—what leaders decide, and those elites who advise them shape— actually determines the future course of history". By suggesting that based on reality, the leaders of both sides should differentiate between the non-negotiable and negotiable national interests, thus managing the Sino-American strategic competition. In this context, the China-represented authoritarian capitalism versus the US-led liberal capitalism, is able to compete without one devastating the other and finally let the winner prevail.
Similarly, Chinese prominent scholar Jin Canrong suggests that when drawing on the wisdom of the Chinese and American leaders and diplomats, the two countries should neither have a "Hot War" nor a "Cold War". The first may result in total planetary destruction with the example of the two World Wars during which great losses were suffered due to militaristic action worldwide. The later might bring about a deconstruction of the entire international trade system. Because of today's economic globalization, a "Cold War" would devastate our internationally integrated economy, specifically, the existing Sino-American interdependent economic connections.
Nevertheless, Professor Jin proposes that the two sides should have a "Chess War", as a metaphor of playing chess, which denotes that the two sides should be more transparent, reveal their strategic capabilities and intentions and reasonably bargain with each other. This is analogous to Rudd's approach of distinguishing clearly between the non-negotiable and negotiable national interests of both parties. Furthermore, Jin argues that when China develops to a certain level, it will comprehensively compete with the US in all aspects. The US, as a commercial and pragmatism-centered empire, will compromise and accept China's position, thus forming the global bi-core leadership and co-governing the world. He argues that the new global system is akin to the Concert of Europe/Age of Metternich, the balance of European powers between the Napoleonic War and World War One. The notion is to forgive France, the war initiator, and invite it to be part of European leadership, maintaining peace in Europe for a whole century.
The second plausible approach to this dilemma can be taken from the angle of a third party. Facing the increasingly Sino-American tension and the potential outbreak of a proxy war, Professor T. V. Paul advocates for "Soft Balancing", meaning small-scale countries relying on "international institutions, limited ententes" to unite and enhance their strength. Uniting smaller countries thwarts the threatening behavior of the rising or ruling powers through economic instruments or moral and legal condemnation, thereby avoiding the Thucydides' Trap. By comparison, the military capabilities or "Hard Balancing" of a country, remain important, but are clearly not as cost-effective as the institutionally driven "soft" method. Taking the ASEAN states' soft balancing strategy toward China as an example, in addition to aligning with the American navy as hard balancing tactics, the ASEAN has involved diverse institutional engagements such as the ASEAN Regional Forum, the ASEAN Plus Three (China, Japan, and South Korea), the Chiang Mai Initiative and Regional Comprehensive Economic Partnership. These measures not only benefit the ASEAN countries from the economic rise of China, but simultaneously limit China's territorial claim in the South China Sea by the united voice of ASEAN. To some extent, this strategy alleviates the Sino-American hostility and competition for leadership in this area, allowing the countries involved to have a fighting chance in the race for power.
To summarize, both approaches are aimed at constructing the scarce asset through frequent diplomatic communication: trust. In the anarchical international system, due to the fact there is no central authority to enforce laws, international actors, in the course of interactions, are always suspicious of each other's real intentions. Indeed, human beings are distrustful and forgetful, repeating 12 identical mistakes throughout history. As the Western philosopher George Santayana said, "those who cannot remember the past are condemned to repeat it." Similarly, the Chinese poet Du Mu wrote about how a destroyed dynasty vanished before it could reflect on its mistakes. Du details that the later generations of the dynasty felt the impact of this failure, yet did not learn from the past, continuing the cycle of collapse. While Graham Allison believes that the US and China may be destined to a violent collision, his relevant Ted Talk leads one to believe that the last two power shifts of the world were peaceful. Between the US and Soviet Union power shift from the 1940s to the 1980s, and the UK, France and Germany power shift from the 1990s until now, demonstrated how we are able to break the cycle of destruction. Especially, the European power shift proved the importance of diplomatic leadership. Hopefully, as time progresses, mankind may learn to draw lessons from a series of historical tragedies. When the political leaders of the world face irreconcilable conflicts of interest, they will look into the dark and bottomless chasm in front of them and say, "that is indeed a very deep hole which we should not fall into."
From our partner RIAC
A story of resilience: China's revival against Covid-19
A nation that embraces resilience in catastrophic times can retaliate and cope with any calamity that comes their way. A resilient nation is able to gather their abilities in the face of adversity and utilize their resources and strengths to cope and recover from unprecedented hardships and challenges. Amid the Covid-19 pandemic, China has curbed the deadly pathogen, after a formidable fight, with courage and conviction. The joint, and globally lauded, efforts of Chinese officials and health professionals along with its unprecedented organized and proactive dynamics of disaster management has provided an abundance of assistance in restraining the pandemic.
The epicenter of Covid-19, Hubei province of China, has recorded zero new cases for the consecutive four days, 19th to 22nd March, contrary to the 15,000 cases reported on 13th February 2020. From the recovery and discharge of 70 percent out of 80,000 patients in the overflowing hospitals of China to the completion of world's first lung transplant of a Covid-19 patient by ingenious and committed doctors; and the construction of two 1000-beds hospitals, Huoshenshan and Leishenshan, in two weeks, China's efforts to intercept the pandemic have proven to be extraordinary, heroic and unforeseen.
The strategic trajectory China has adopted to curtail the outbreak is threefold. During the first phase, the approach was to block the transmission and contain the source of the virus, therefore abating the further spread of the infection; the main strategy was to prevent importation and exportation of the virus in and from the Hubei province, respectively. On that account, about 50 million people were put under lockdown in Wuhan and other cities of Hubei, consequently diminishing the number of cases. For the diagnosis, The National Medical Products Administration of China, in collaboration with biotech companies, developed sufficient and reliable diagnostic kits for all fever clinics and hospitals in the country within two weeks. The testing was, publicly made free and easily accessible.
Fever clinics – especially designed clinics used in 2002-03 for containing SARS epidemic – were re-established to isolate, triage and test the patients; the health professionals and workers in PPE were/are employed to treat the affected patients. Additionally, laboratory testing and epidemiological researches were conducted accompanying the initial management of contact tracing. The use of contact tracing to track every potential individual infected by the virus has been a critical tool for China. For instance, in Shenzhen city as of 17th February 2842 contacts were traced, out of which 2240 completed the medical testing and among those, 88 were found to be infected. This technique was used in every part of China with officials militantly and steadfastly tracing every single individual that had come to contact with Covid-19 patient. In an interview, Dr. Bruce Aylward of World Health Organization (WHO) has said that he was impressed by the speed of carrying out the procedures and the key to containing the virus from proliferating depends on your ability to "swiftly detect and isolate the infected patients and trace their close contacts."
In the second phase, the foremost approach was to lessen and limit the intensity of the pandemic. The active treatment of the patients was conducted in Wuhan and other provinces; the aim was to reduce the number of deaths and further enhance the prevention of exportation of the infection, therefore redlining mass gatherings and other public transport activities.
The guidelines to educate people of the basic precautions and updates regarding the Covid-19 was enhanced nationally. In six weeks, the national knowledge on how to take care of an infected person was expanded by six times. To tackle the spread of disinformation, Chinese social media outlets such as WeChat, ten-cent, and Weibo shared centralized, accurate and reliable information and blocked the misleading keywords on the internet. The Cyberspace Administration of China (CAC) has issued a statement that if a website or an individual would misinform the public, they would have to face legal consequences. Moreover, food delivery services were, efficiently, activated by the country to facilitate the citizens and the non-urgent medical cases were consulted online by doctors and medical consultants.
The third phase of the outbreak bring out new technologies such as big data and artificial intelligence to thoroughly control the pandemic; contact tracing was strengthened. The deployment of facial recognition cameras and phone tracking technologies in public places helped Chinese officials to detect elevated temperatures and track close contacts. In Zhejiang province, health QR codes were established: the red code is for 14-days self-quarantine; the yellow code requires 7-days self-quarantine; the green code authorizes you to travel freely. Additionally, scientific and medical research was conducted to develop relative vaccines and medicines.
Furthermore, other provinces have also sent help to assist Wuhan's administration, for example, 42,000 doctors and other related staff were sent from other provinces to Hubei. Even at the individual level, the people of China have adhered to the measures given by the government, whether it is the lockdown or travel restrictions; the Chinese populace came out as a resilient and dedicated nation. They endorsed the sense that the duty is ours to help the country in catastrophic times.
Where the exemplary response by China is being commended and deliberately studied globally, China is dedicated to helping other infected countries as well to surpass this pandemic. It is nearly impossible for the developing and resource-less countries to deal with an unprecedented pandemic. Hence, China is continuously sending millions of masks, medical supplies and other related and much-needed items to Italy, Serbia, Spain, Belgium, Iraq, Iran, United States, France, and Pakistan; It is also sending doctors and medical teams to these countries with the constant help and funding of Jack Ma, co-founder of Alibaba.
Concisely, Chinese people's dedication and its visionary leaders' untiring and zealous efforts have helped China revive its stability inside and outside the borders.