A few weeks ago, the president of Mexico, Andrés Manuel López Obrador (AMLO) took the decision to grant asylum to Evo Morales after he fled the country amidst allegations of vote tampering and electoral fraud. The decision of Morales to flee Bolivia clashed with several internal crisis in other Latin American countries. This has made the region highly unstable and harder to predict: Argentina is struggling with a power transition; massive demonstrations that have led to widespread violence in Chile, Colombia and Ecuador; the unlikely possibility to restore democracy in Venezuela; and an early rift between the Argentinean and Brazilian presidents that may deteriorate soon. Polarisation seems to be taking its toll on the region.
AMLO's decision should not come as a surprise. Mexico has a long tradition of providing asylum to leftist leaders that can be traced back to the 1930s: Leon Trotsky, José Martí, Fidel Castro, Spanish refugees fleeing the 1936-1939 civil war; Mohammed Reza, Rigoberta Menchu, among others. So, what made the situation of Evo Morales different?
Mexico's asylum tradition goes hand in hand with a doctrine of non-intervention: The Estrada Doctrine that means that Mexico should take no position on another's government legitimacy. AMLO violated this precept by being vocal about his support to Evo Morales and his regime in Bolivia. Secondly, while in Mexico, Morales, far from keeping quiet on politics, he simply felt at home and openly urged his supporters to boycott the new administration of Jeanine Añez.
What happened in Bolivia and the subsequent diplomatic conflict between Mexico and the new interim administration only served to further divide an already highly fragmented Latin America: There are two sides on the same matter: Uruguay, Nicaragua, Mexico and Venezuela have backed up the idea of a coup d'état; while Perú, Brazil, Colombia and the United States have endorsed the idea that it was an electoral fraud. The decision of the current administration to go to such lengths for Evo Morales contrasts sharply with the questionable treatment migrants have received in the southern and northern border of the country. Morales was soon to abandon Mexico: After just a few days in Mexico, he left for Argentina, a move that should not be taken as a surprise: Argentina is swerving away from the foreign policy the former president Mauricio Macri endorsed. This change is thought to be product of the influence of Cristina Fernández de Kirchner, vice-president of Alberto Fernández, the current president. Fernández de Kirchner was known for having a close relationship with Evo Morales. His sudden departure could also be the result of a subtle order from the United States.
The way Mexico dealt with the Morales issue highlights an important change in Mexican foreign policy if compared to the one followed by previous administrations. While AMLO has taken a decidedly non-interventionist stance towards Nicaragua, Venezuela and more recently he declined to comment on the American attack on Iran, he was very eager to make his stance clear in the Bolivian crisis.
AMLO is a president that has relied on symbolic acts to keep his electoral base satisfied. Starting from his presidential campaign, he repeatedly stated that the best foreign policy is domestic policy, and he has, since the start of his administration, stuck to this principle. AMLO has focused on numerous domestic trips that aimed at strengthening his fourth transformation project. Domestically, he has sold his presidency as transformative, however, when it comes to his stance on foreign policy, he is stuck on al old fashioned 1930s principle: The Estrada Doctrine.
If we went by what he promised during his electoral campaign, one would expect a much more aggressive foreign policy towards the United States, and specifically towards Trump. He is, however, focused on symbolic issues which will not translate unto economic or safety improvements to keep his high approval ratings. Apart from the very specific case of Bolivia, AMLO's foreign policy has remained muted and isolated. We should not confuse his sudden support for Morales as AMLO embracing a leftist foreign policy. He has never had such an inclination. By offering asylum to Morales, he tried to give the impression that Mexico was an inclusive and supportive state that has open doors. Nonetheless, with the US next door, Mexico cannot really remain completely sovereign. This asylum process was more a symbolic action than a real shift in foreign policy.
Just last week, AMLO also declared that he has reoriented his foreign policy towards gender equality. Again, another power of symbolism if one looks at Mexico's feminicide and gender-violence statistics, they are shaming. Such a foreign policy would prioritise gender equality, protect human rights of women and marginalised groups along with equal pay, and gender parity. Domestic policies again fail to provide such a framework for Mexican women. It's hardly likely this will go beyond what it is: another symbolic promise that aims to appease those critical of his administration.
Why Trump Will Probably Win Re-Election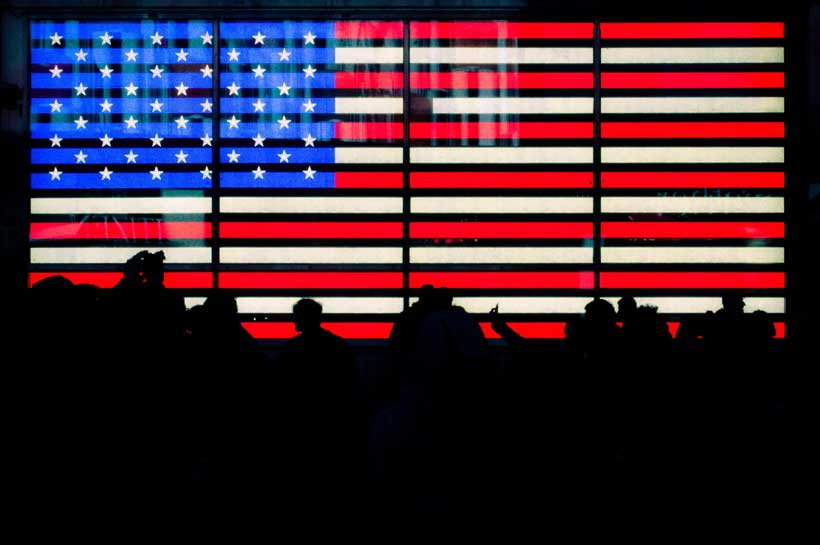 Throughout this election-season in the United States, there have been many indications that the stupid voters who chose Hillary Clinton over Bernie Sanders in 2016 are doing it yet again and chose Joe Biden over Sanders, and that they thus handed Trump the victory in 2016 and are repeating that performance in 2020. A new poll shows it clearly.
Just like happened in 2016 when Democratic Party voters who were predominantly Blacks and/or seniors swallowed the propaganda-line from the billionaire-controlled 'news'-media against the electability of Sanders, those voters have done it yet again and thus are re-electing Trump by having passed over the only candidate who could have beaten him: Sanders. (A 22 June 2016 Bloomberg News report right after Hillary had won the nomination headlined "Nearly Half of Sanders Supporters Won't Support Clinton". Of course, that was being reported too late for the voters to be able to do anything about it; and this is how the billionaires work.)
Unlike Biden and Hillary, who have had broad support but tepid support, Sanders has had support which is not only passionate but is also broader than does Trump. A close reading of all of the polls, both in 2016 and in 2020, indicates that the passion-factor is crucial to electoral victory (bringing a candidate's voters to the polls, or "turnout") but hasn't been receiving the attention it deserves in the billionaires' 'news'-media; and, therefore, the stupidest voters haven't even noticed it, but went instead for what they had been deceived to think 'the more-electable' candidates: Hillary in 2016, and Biden in 2020.
This fact is now receiving yet another powerful confirmation in an ABC News poll published on March 29th, headlined "Biden consolidates support, but trails badly in enthusiasm: Poll".
It says:
strong enthusiasm for Biden among his supporters – at just 24% – is the lowest on record for a Democratic presidential candidate in 20 years of ABC/Post polls. More than twice as many of Trump's supporters are highly enthusiastic about supporting him, 53%.
It's even worse than it was for Clinton in 2016:
There's déjà vu in these results: Former Secretary of State Hillary Clinton found herself in largely the same position four years ago. She, too, had a slim lead among Democrats for the nomination and ran essentially evenly with Trump among registered voters. And she lagged in enthusiasm, with a low of 32% very enthusiastic in September 2016. Biden is 8 points under that mark now.
Furthermore — and also confirming earlier polls —
Eighty-three percent of Democratic and Democratic-leaning seniors prefer Biden over Sanders, up 63 points from February; two-thirds of blacks say the same, a 34-point increase.
Eighty percent of Sanders backers say they'll vote for Biden against Trump; as noted, 15% say they'd back Trump. (This is familiar: Twenty percent of Sanders supporters said they'd vote for Trump in spring 2016.)
How bad was it in 2016? It definitely accounted for Hillary's losing to Trump in the three crucial states: Michigan, Wisconsin, and Pennsylvania. Although the early estimate that "Nearly Half of Sanders Supporters Won't Support Clinton" turned out to have been an over-estimate, the final real figures still were quite substantial, and far more than accounted for Hillary's losses in each one of those three crucial states. So: they're doing it again. And maybe they'll blame Russia, and blame Sanders, for it, like Hillary did in 2016. A con-job requires not just a deceiver but a believer. But to be conned repeatedly — that is plain stupid.
(The lying New York Times headlined misleadingly on 28 March 2017, "A 2016 Review: Turnout Wasn't the Driver of Clinton's Defeat", and reported that, "it's clear that large numbers of white, working-class voters shifted from the Democrats to Mr. Trump," and hid the fact that, as McClatchy newspapers headlined on 1 May 2017, "Democrats say they now know exactly why Clinton lost" and that this reason was that "Obama-Trump voters, in fact, effectively accounted for more than two-thirds of the reason Clinton lost." Those voters did "turn out," but for Trump instead of for her — and, yet, the Times said it wasn't a "Turnout" problem. Of course, they simply lied. This is how billionaire-controlled media deceive enough of the stupid in order to sway 'elections': they do it by misreporting the reality.)
The stupid never learn from prior experience, but only repeat prior experience. There is a difference between learning and repeating. Repeating can be done merely by memorizing, but learning requires real intelligence.
Those suckers chose the candidate they had been spoon-fed to misbelieve would have the higher likelihood of beating Trump — the propagandized lie (and it was a lie) being that Hillary (and now Biden) would be more electable than Sanders. This stupidity is the reason why Americans in the coming November 3rd election will be choosing between two candidates both of whom are — themselves — stupid, incompetent, and disastrous for everyone except perhaps their own billionaire sponsors, who had financed their campaigns.
The idiots want America to be run like a business, but the problem is that it already is. And to the stockholders in it (mainly the billionaires), their own benefits are vastly more important than the benefits to the public — the billionaires' corporations' employees and consumers — the taxpayers (other than themselves — if they even pay taxes, or at least taxes that are higher than the subsidies they receive from the government). Collectively, the billionaires get the government that they have bought, and everybody else gets the scraps that are left over. And this is how it happens.
What could turn things around for Biden? Over 100,000 U.S. coronavirus deaths could, even if Biden would have handled the crisis just as atrociously as Trump did. (Of course, Sanders wouldn't have, but apparently he's gone from the contest now.)
Coronavirus is Trump's most important electoral rival
The Earth is intertwined with space in various group, ethnic, religious, national, and other forms. National spaces within countries are the most important phenomena shaping the geographic space of the Earth. These spaces have been divided into more than 200 countries in the form of different democratic and non-democratic political systems as dominant spaces in different forms. Citizens in each of these countries, especially in democratic countries, are struggling to elect people to serve as political directors of the President and Prime Minister and representatives of the political space in order to organize the best program for ordering the country. Although sometimes in the specific geographical environment and the shortcomings of how people vote, they have a profound effect on the way of some candidates vote, but with the transition to calm and a return to calm, the geography and timing of citizens' responsibilities and duties expects the President-elect, Prime Minister, etc, not only to work well in that constituency-based environment, such as economic problems, but also in all areas able to manage and advance geographic space as an active and powerful actor. As a matter of fact, any lack of planning in various areas, especially in security issues, would be a disadvantage not only for citizens but also as an impediment to sending political leaders to space.
In the meantime, the current conditions on the global space caused by the coronavirus in various ways have targeted the security of geographical spaces and citizens. Citizens expect their managers to have the best strategy and plan to control and cope with the crisis. There are two types of clashes between politicians. There are a group of real politicians who, with their systematic and scientific minds, understand the situation and try to enter the country with the least challenge and cross the geographical space of their country with the least difficulty, the least social and cultural harm. Among them is the German Prime Minister Angela Merkel, who, as a real politician based on understanding the situation, responded quickly, removing the country's geographical space from a passive confrontation with coronavirus and preventing strategy, to a large extent control these issues and problems within the country.
On the other hand, some politicians who are not real and have been able to enter into the political management of space in various forms of bargaining, surfing, etc. in the face of coronavirus, have taken the most passive plan and strategy in the form of denial, failure and seriousness. And so they have taken their geographic space to crisis. In the meantime, it is worth mentioning the US president Trump who dealt with cronavirus unintentionally and led the country into a crisis. With this kind of confrontation with Trump, coronavirus (of course, among other things) no longer seems to have any hope of an upcoming election.
Overall, we hope that citizens in different countries will opt for real politicians, because the wrong choices based on looks, decorations, fleeting needs, etc. will not only regulate the geographical space of their lives, but also will cause widespread mismanagement and even shaping, it will provide them with a life of insecurity. In today's complex global conditions we need real politicians not politician players in the local, national, regional and even global arena. In this way, this vast interconnected can be organized and provided security and peace for its citizens.
Covid-19: Why the US is hit so hard?
Negative approach, delayed actions, and wrong policies resulted in making the US the most hard-hit country in the world. With confirmed cases 104,256, the US has surpassed the rest of the world. The second highest cases were reported 86,498 in Italy and third 81,394 in China. Italy is a country with the highest number of deaths 9,134, Spain5, 138, and China 3,295.
Globally, the confirmed Coronavirus cases have reached 597,501, and deaths 27,371. The figure kept on increasing rapidly over time. This figure is not close to facts, as the number of tests conducted are very much limited. Even it is beyond the capacity of the Developed World to test each suspect individually, no way to talk about the developing world and underdeveloped countries. It has already entered into a horrible threat to humankind.
Although the Trump Administration has taken good initiative now, but the delay has caused enormous damage already. In time decisions and right policies might have saved a lot. 2 Trillion Dollars package is a very positive step, and other measures are Encouraging. The US is one of the largest economies, the wealthiest nation, and most developed and advanced in Science & Technology. The US can overcome the epidemic. Just have to bear a high cost only.
The Chinese government and Chinese people have been brave as they took on this formidable task. Since the beginning, they fought against the outbreak, put people's life and health first. They acted according to the overall principle of shoring up confidence, strengthening unity, ensuring science-based control and treatment, and imposed targeted measures. China mobilized the whole nation, set up collective control and treatment mechanisms, and acted with openness and transparency. China has put up a strenuous struggle and made tremendous sacrifices. Now the situation in China is moving steadily in a positive direction with very few new cases and deaths.
Last two months, China was struggling to overcome epidemic and focused only on its goal to save human lives and eliminate the virus. China ignore all criticism, pressures, and bashing from the outside world and concentrated all energies to fight against Covid-19. China mobilized all national resources, supported by the public, and finally won over the epidemic.
When China was over-engaged in its war against Coronavirus, the US administration was engaged, blaming China, bashing China, criticizing China, and trying to undermine China. Using the derogatory remarks and media was publishing anti-China sentiments in the form of articles or cartoons. Humiliating Chinese nationals in the western world were witnessed. But could not harm China at all. President US administration wasted time unintentionally.
The Trump Administration also failed to help out its allies at the most challenging moment, when Italy, France, UK, Spain were at a very initial stage. If, since the beginning, the US has helped its allies, it might not spread so widely and may not reach the US.
It is true, no single country was prepared for such an awkward situation, and no single country trounce the outbreak. But collectively, it should have been suppressed in Wuhan only. There is a shortage of Masks, Testing Kits, Ventilators, and Sanitizers, etc. If the whole world pooled all possible resources and helped China, the situation must be different today. I think the evacuation of foreigners from China has caused a lot of damage too. The hostility, selfishness, and casual attitude toward China proved wrong.
China is helping many countries, especially the hard-hit countries like Italy, Spain, Iran, etc. China is donating medical supplies, and dispatching medical teams to support the respective government to fight against the epidemic. Chinese proved-experience can be used as guidelines. China is sharing its experience publically with everyone.
Virus is not bias, do not recognize boundaries, race, religion, or ethnicity. Why we discriminate against each other, I believe it is time to think seriously and unite to defeat any epidemic.
I believe, if the US administration keeps politics aside, and think for humanity, realign its approach and correct its policies, still can recover. Late, but better than never.
The recommendations put forward by the virtual G-20 Summit held on 26 March 2020, are pertinent and can be implemented immediately. I am sure the US congress is full of wise people, either from the opposition or ruling side, may ensure the right steps toward defeating the epidemic globally.