EU Trade Agreements are subjected to a three pronged review before the European Parliament (EP), Council and the European Court of Justice (ECJ), which ordinarily would widen the net for any agreement that falls foul of human-rights ethos to be rescinded. This is not mere comity but a treaty obligation under Article 1 of the Lisbon Treaty and the EU Policy. The EU has taken several initiatives that show its commitments. It has started the EU Cities Award for Fair and Ethical Trade to allow member-state consumers to undertake informed decisions, passed resolutions to halt EU imports of minerals that fund conflicts and forced labour, has advocated for torture-free trade related UN Convention and has recently been incorporating legally-binding labour and environment standards in all its agreements with a specific reference to Paris Agreement. However, since all three bodies at the EU pursue different goals, the conditionality clauses have not always been uniform.[1]
Several of its agreements have been halted over contentious issues of human-rights, such as the EU FTAs with Malaysia, Thailand El Salvador. EU-Myanmar Negotiations on Bilateral Investment have halted after 5 rounds of negotiations because of the Rohingya refugee crisis. Negotiations for a renewed agreement with Russia have also been suspended by the European Council since March, 2014 (annexation of Crimea). EU has also started an official procedure which could lead to suspension of the EU Cambodia Preferential Trading Status because of violation of human rights and labour rights. It has attempted to modernise the first-generation FTAs (executed before 2005) to include more 'rule and value based' systems (Mexico, since April 2018) and consistently provided macro-financial assistance to countries like Jordan and Tunisia hosting Syrian refugees, to improve their balance of payments. However, there have been criticisms that in its attempts to forge economic deals with more industrialised states, it has been willing to compromise on the human-rights aspects. A few authors believe, that the EU's diminishing importance as a commercial hub over emerging economies such as China, India and Brazil, might be reason.
The EU-India Free Trade Agreement ('FTA') negotiations that commenced around 2007, have been stalled since 2013 over several issues including India's dismal record of its treatment of minorities and human-rights defenders, its position on Kashmir (and lately, the Citizenship Amendment Act) and environmental and labour standards such as its tolerance of bonded and child labour. Agreed, there have been a few agreements pursued (1994 Cooperation Agreement on Partnership and Development and the 2004 Strategic Partnership agreement), but they have been more in the nature of political statements than binding economic commitments.
There are also a few concerns emerging with an 'EU-wide advocacy' solution, for several reasons including: the marked increase in populist right-wing led governments (for instance, Hungary), rising grievances against the high standards propounded by courts such as the Abu Qatada judgement of the ECtHR which upheld that fair trial principles triumph even national interests, in the context of deportation of Abu Qatada to Jordan, recession trends and economic slowdowns (for example, in Greece) that have lowered the bloc's bargaining power, EU's inconsistency in its own internal affairs (for instance, no actions have been taken against Spain over its actions in Catalonia over similar issues of self-determination) and a perception amongst developing countries that human-rights is a Western concept (recently cited by India's Home Minister, Amit Shah).
Adoption of an intersectional approach
Although the EU speaks collectively on these matters, it is not denied that larger member-states often prevail over the smaller ones at the EP, hence a supranational assessment may not be the best way forward. As of March 2019, 13 member states including Germany, Belgium and France, enjoyed a trade surplus with India, while 20 member states including Netherlands and Spain stood at a deficit. A greater asymmetry of positions could indicate which way the deal ultimately tilts. The latter group would seem to be more willing to hold India to higher standards.
An analysis of the goods traded would be the next step. The EU enjoys a higher export-import ratio over India in goods such as aircrafts and associated equipments for which finding alternate markets would be difficult. Whereas India's trade in terms of food-products, including sea-food (running into 50,000 crores) have been facing losses over the US halting imports. After the US, the EU would have naturally been the next biggest market, but the inking of the EU-Vietnam FTA indicates that further losses could percolate from the EU.
For a while now, India has been continually adopting a protectionist stance. The government has been contemplating restrictions on imports of electronic goods since it believes that its signing of the WTO's Information Technology Agreement that led to higher imports by reduction of import duties, hurt its domestic consumers. In April 2019, the EU had taken India to the WTO Dispute Settlement Body on ICT Goods for imposing 'unlawful duties'. It has also maintained this stance at the recently concluded Regional Comprehensive Economic Partnership (RCEP) over concerns about Chinese goods flooding the market. It seems less likely to compromise over the EU deal now. Apart from this, India has an alternative in the form of an FTA with the Eurasian Economic Union (EAEU) led by its political ally Russia (other countries include Armenia, Belarus, Kazakhstan, and Kyrgyzstan). Since the bloc lies at a distance, it would be unlikely to invest heavily and India need not be too worried about losses to its domestic players. Moreover, there is greater scope for exchange in technology (India has previously expressed its willingness to provide SEZs to Russia) and the bloc is as large as MERCOSUR (Argentina, Brazil, Uruguay and Paraguay) with whom India has had trade pacts since 2009. While Singapore, Thailand, Turkey and Egypt are in the process of negotiating FTAs with EAEU. Vietnam has already entered into an FTA with the bloc and this could be setting a precedent. Finally, India could enter into deal without the added weight of incorporation of human-rights clauses and this makes it more likely to maintain its position on the EU FTA.
However, the EU still holds the bargaining chip because India's current economic losses and decreasing levels of investment could deter concrete deals at this point.
Legal implications
Cedric Ryngaert, expert in international law, opined that EU's obligations to ensure its trading partner's compliance with human-rights standards in context of the Fronte Polisario judgement, were not merely extraterritorial but flowed from its territorial obligations to exercise due-diligence since the agreements were concluded within EU, although its effects were felt on a foreign territory. He argues that even though the EU Courts may not be able to prohibit the execution of agreements, they are still competent to examine whether there has been an 'error of assessment' on the part of the Council. There could be similar arguments regarding the application of the passive personality principle (although the principle itself has not gained much traction), since individuals from occupied territories are now residing or are nationals of EU member states, the bloc holds a duty towards them.
Purely academic concerns aside, to prevent backlash on the part of the EU Member States, strict standards of assessment could be confined to 'serious' violations as opposed to 'ordinary violations'. The seriousness could be assessed for example, by identifying whether the category of human rights being violated is peremptory in nature or at least the minimum essential or core obligations. This finds support in the example that even the concept of exercise of universal jurisdiction is limited to certain serious violations and Article 42 of the Draft Articles on Responsibility of International Organizations (DARIO) that prohibits international organisations from recognizing as lawful a situation created by a serious breach of peremptory norms nor render aid or assistance in maintaining that situation. Apart from self-determination and the freedom of religion, the core labour standards (on forced/compulsory labour, association and collective bargaining and child labour) are also part of customary international law.To see how strongly these principles are upheld, notice that even as a part of EU's Public Procurement policies (See, 2014 Directives) which is supposed to comprise a significant proportion of its GDP (almost 14% of their GDP) and where member states are usually allowed discretion, one exception stood out: where the corporation or its operators have been convicted by a final judgement of child labour or trafficking (Art 57(1)(f) Dir 2014/24/EU).
EU agreements with other industrialised nations have not been completely smooth either. EU opted for consultations (17 December 2018) and follow-ups with South-Korea over non-ratification of four fundamental ILO Conventions and has also referred the matter for arbitration(2 July 2019). It has provided support to Central American countries (Guatemala, El Salvador and Costa Rica) in implementing ILO reforms through their regional offices, adoption of due diligence business plans and formation of tripartite councils (for collective bargaining) while condemning the situation in Nicaragua. In Columbia, Peru and Ecuador, where there were issues over child labour, collective bargaining and association rights, illegal mining and fishing issues, it has set up 'technical missions' to identify and provide suggestions (labour networks have been set up, hazardous occupations lists revised in Colombia, financing of labour inspection by EU in these countries, commitments to the endangered species convention). It has provided assistance packages to Georgia and Ukraine subject to them undertaking concrete measures (Georgia has enacted laws on occupational safety and health, while maintaining that Ukraine must address governance issues such as through adoption of anti-money laundering laws).
Conclusion
There are existing bottlenecks in several other countries too, yet, there still exists an agreement.
The EU is generally not hesitant in enforcing the provisions, but believes in initially resorting to dialogues and bilateral talks, seeks reports from civil society, looks to the implementation of the provisions through follow-ups. Suspension or unilateral cessation of operation of the FTAs are a bit unusual. The human rights clauses are unique to the FTAs executed by the EU. These provisions are not standalone, and the whole reason why they exist in trade agreements is to incentivise the partner states to uphold their commitments.
EU has a large presence at the WTO. One of its agendas has been entering into agreements with WTO members and keeping them plurilateral, open for other WTO members to enter at a later stage. This would eventually lead to anchoring those agreements at the WTO Level itself, even if negotiated outside the organisation. India would stand at a loss if it were to leave the deal. India could also be a prominent partner when it comes to trade in services(as of 2014, the Trade in Services for EU stood at 728 Billion Euros and 60% of the EU investment abroad is related to services). It has also been negotiating the ambitious plurilateral agreement on services wherein it will engage in EU-financed exchanges, training and other capacity-building initiatives, negotiation of mobility related issues for professionals and conditions of entry and residence for nationals of non-member states. Instead of out rightly lobbying for stopping all negotiations over the FTA, showing that the EU has an upper-hand, and overselling the importance of the EU trade deal to India is what I believe will be the best way to ensure that India fulfills its human rights mandate. The Indian civil society to engage with trade confederations so as to push their business interests to facilitate trade deals considering their losses. Finally, EU at its end could be led by the UN Guiding Principles on Business and Human Rights(the revised Draft for a binding treaty along these lines was formulated in July 2019) to control corporations entering into trade agreements or investing in countries with low human rights track records.
————————————
[1] The proposal to initiate a trade agreement with a non-member state arises from the European Commission (EC).DG Trade is one of the bodies that leads discussions before the EC. There is also the Trade Policy Committee (TPC) (a working group made up of the EU Member States that works alongside the EC). Both are known to adopt a liberal economic approach. However, EP can take the ultimate decision by choosing to not ratify agreements that have already been executed, although it cannot alter them. The EP is believed to espouse political values over commercial interests. To avert such a situation, the TPC has started deliberating with the EP's Committee on International Trade. Finally, the European External Action Service (EEAS) is motivated to maintain a coherence in External Policies and is known to prefer values over interests. Legal commitments towards human-rights principles is enshrined also as a part of the Common Foreign and Security Policy, Development Cooperation, Common Commercial Policy, Area Freedom and Justice, the 2012 Strategic Framework and corresponding Action Plan for Human Rights and Democracy and the Common Agreement on the use of Political Clauses, 2009. These policy documents, provide that human rights clauses should be included either as a part of the FTA itself, or a political document that precedes the execution of the FTA. The Commission in certain cases also draws up Impact Assessments (before negotiations) and Sustainability Assessments (during the negotiations) to understand the potential impact of trade liberalisation on the HRs situation in the territory and the State's ability to fulfill their obligations. This has been understood recently, to be a part of the EU's obligations under Article 21.
The Covid After-Effects and the Looming Skills Shortage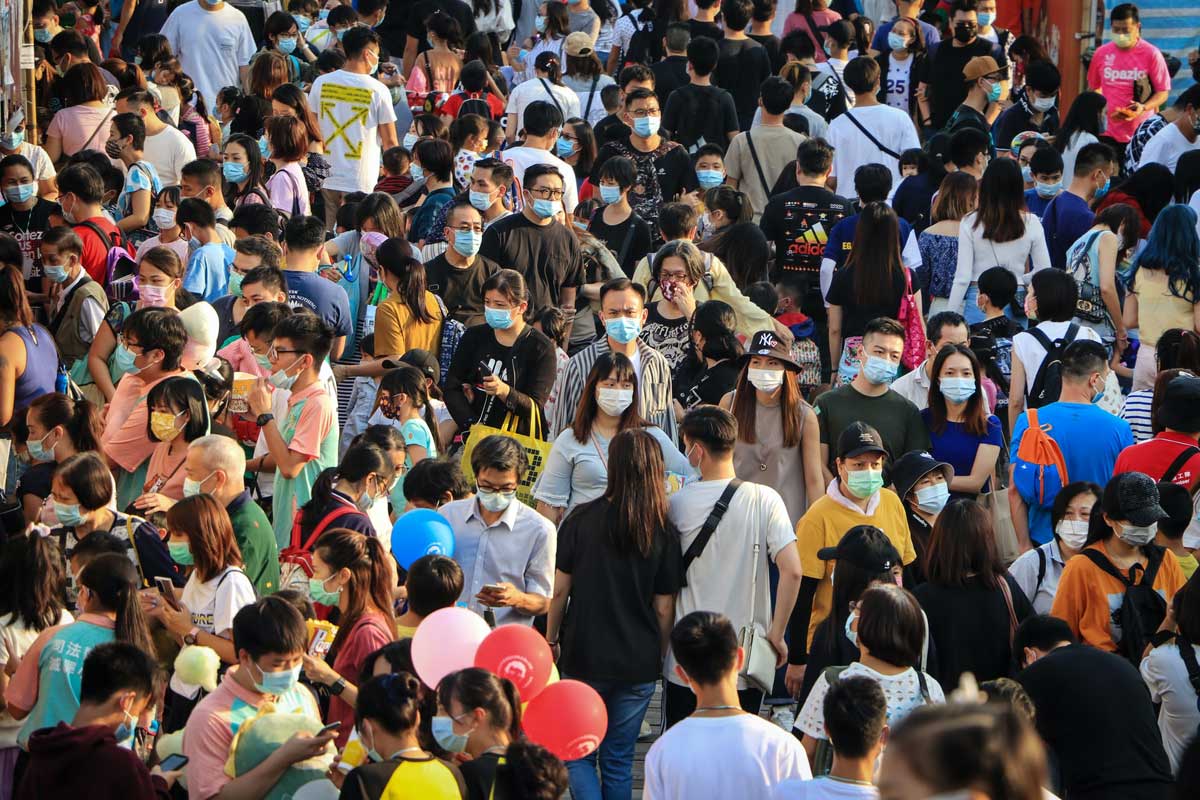 The shock of the pandemic is changing the ways in which we think about the world and in which we analyze the future trajectories of development. The persistence of the Covid pandemic will likely accentuate this transformation and the prominence of the "green agenda" this year is just one of the facets of these changes. Market research as well as the numerous think-tanks will be accordingly re-calibrating the time horizons and the main themes of analysis. Greater attention to longer risks and fragilities is likely to take on greater prominence, with particular scrutiny being accorded to high-impact risk factors that have a non-negligible probability of materializing in the medium- to long-term. Apart from the risks of global warming other key risk factors involve the rising labour shortages, most notably in areas pertaining to human capital development.
The impact of the Covid pandemic on the labour market will have long-term implications, with "hysteresis effects" observed in both highly skilled and low-income tiers of the labour market. One of the most significant factors affecting the global labour market was the reduction in migration flows, which resulted in the exacerbation of labour shortages across the major migrant recipient countries, such as Russia. There was also a notable blow delivered by the pandemic to the spheres of human capital development such as education and healthcare, which in turn exacerbated the imbalances and shortages in these areas. In particular, according to the estimates of the World Health Organization (WHO) shortages can mount up to 9.9 million physicians, nurses and midwives globally by 2030.
In Europe, although the number of physicians and nurses has increased in general in the region by approximately 10% over the past 10 years, this increase appears to be insufficient to cover the needs of ageing populations. At the same time the WHO points to sizeable inequalities in the availability of physicians and nurses between countries, whereby there are 5 times more doctors in some countries than in others. The situation with regard to nurses is even more acute, as data show that some countries have 9 times fewer nurses than others.
In the US substantial labour shortages in the healthcare sector are also expected, with anti-crisis measures falling short of substantially reversing the ailments in the national healthcare system. In particular, data published by the AAMC (Association of American Medical Colleges), suggests that the United States could see an estimated shortage of between 37,800 and 124,000 physicians by 2034, including shortfalls in both primary and specialty care.
The blows sustained by global education from the pandemic were no less formidable. These affected first and foremost the youngest generation of the globe – according to UNESCO, "more than 1.5 billion students and youth across the planet are or have been affected by school and university closures due to the COVID-19 pandemic". On top of the adverse effects on the younger generation (see Box 1), there is also the widening "teachers gap", namely a worldwide shortage of well-trained teachers. According to the UNESCO Institute for Statistics (UIS), "69 million teachers must be recruited to achieve universal primary and secondary education by 2030".
From our partner RIAC
Accelerating COVID-19 Vaccine Uptake to Boost Malawi's Economic Recovery
Since the onset of the COVID-19 pandemic, many countries including Malawi have struggled to mitigate its impact amid limited fiscal support and fragile health systems. The pandemic has plunged the continent into its first recession in over 25 years, and vulnerable groups such as the poor, informal sector workers, women, and youth, suffer disproportionately from reduced opportunities and unequal access to social safety nets.
Fast-tracking COVID-19 vaccine acquisition—alongside widespread testing, improved treatment, and strong health systems—are critical to protecting lives and stimulating economic recovery. In support of the African Union's (AU) target to vaccinate 60 percent of the continent's population by 2022, the World Bank and the AU announced a partnership to assist the Africa Vaccine Acquisition Task Team (AVATT) initiative with resources, allowing countries to purchase and deploy vaccines for up to 400 million Africans. This extraordinary effort complements COVAX and comes at a time of rising cases in the region.
I am convinced that unless every country in the world has fair, broad, and fast access to effective and safe COVID-19 vaccines, we will not stem the spread of the pandemic and set the global economy on track for a steady and inclusive recovery. The World Bank has taken unprecedented steps to ramp up financing for Malawi, and every country in Africa, to empower them with the resources to implement successful vaccination campaigns and compensate for income losses, food price increases, and service delivery disruptions.
In line with Malawi's COVID-19 National Response and Preparedness Plan which aims to vaccinate 60 percent of the population, the World Bank approved $30 million in additional financing for the acquisition and deployment of safe and effective COVID-19 vaccines. This financing comes as a boost to Malawi's COVID-19 Emergency Response and Health Systems Preparedness project, bringing World Bank contributions in this sector up to $37 million.
Malawi's decision to purchase 1.8 million doses of Johnson and Johnson vaccines through the AU/African Vaccine Acquisition Trust (AVAT) with World Bank financing is a welcome development and will enable Malawi to secure additional vaccines to meet its vaccination target.
However, Malawi's vaccination campaign has encountered challenges driven by concerns regarding safety, efficacy, religious and cultural beliefs. These concerns, combined with abundant misinformation, are fueling widespread vaccine hesitancy despite the pandemic's impact on the health and welfare of billions of people. The low uptake of COVID-19 vaccines is of great concern, and it remains an uphill battle to reach the target of 60 percent by the end of 2023 from the current 2.2 percent.
Government leadership remains fundamental as the country continues to address vaccine hesitancy by consistently communicating the benefits of the vaccine, releasing COVID data, and engaging communities to help them understand how this impacts them.
As we deploy targeted resources to address COVID-19, we are also working to ensure that these investments support a robust, sustainable and resilient recovery. Our support emphasizes transparency, social protection, poverty alleviation, and policy-based financing to make sure that COVID assistance gets to the people who have been hit the hardest.
For example, the Financial Inclusion and Entrepreneurship Scaling Project (FInES) in Malawi is supporting micro, small, and medium enterprises by providing them with $47 million in affordable credit through commercial banks and microfinance institutions. Eight months into implementation, approximately $8.4 million (MK6.9 billion) has been made available through three commercial banks on better terms and interest rates. Additionally, nearly 200,000 urban households have received cash transfers and urban poor now have more affordable access to water to promote COVID-19 prevention.
Furthermore, domestic mobilization of resources for the COVID-19 response are vital to ensuring the security of supply of health sector commodities needed to administer vaccinations and sustain ongoing measures. Likewise, regional approaches fostering cross-border collaboration are just as imperative as in-country efforts to prevent the spread of the virus. United Nations (UN) partners in Malawi have been instrumental in convening regional stakeholders and supporting vaccine deployment.
Taking broad, fast action to help countries like Malawi during this unprecedented crisis will save lives and prevent more people falling into poverty. We thank Malawi for their decisive action and will continue to support the country and its people to build a resilient and inclusive recovery.
This op-ed first appeared in The Nation, via World Bank
An Airplane Dilemma: Convenience Versus Environment
Mr. President: There are many consequences of COVID-19 that have changed the existing landscape due to the cumulative effects of personal behavior. For example, the decline in the use of automobiles has been to the benefit of the environment. A landmark study published by Nature in May 2020 confirmed a 17 percent drop in daily CO2 emissions but with the expectation that the number will bounce back as human activity returns to normal.
Yet there is hope. We are all creatures of habit and having tried teleconferences, we are less likely to take the trouble to hop on a plane for a personal meeting, wasting time and effort. Such is also the belief of aircraft operators. Add to this the convenience of shopping from home and having the stuff delivered to your door and one can guess what is happening.
In short, the need for passenger planes has diminished while cargo operators face increased demand. Fewer passenger planes also means a reduction in belly cargo capacity worsening the situation. All of which has led to a new business with new jobs — converting passenger aircraft for cargo use. It is not as simple as it might seem, and not just a matter of removing seats, for all unnecessary items must be removed for cargo use. They take up cargo weight and if not removed waste fuel.
After the seats and interior fittings have been removed, the cabin floor has to be strengthened. The side windows are plugged and smoothed out. A cargo door is cut out and the existing emergency doors are deactivated and sealed. Also a new crew entry door has to be cut-out and installed.
A new in-cabin cargo barrier with a sliding access door is put in, allowing best use of cargo and cockpit space and a merged carrier and crew space. A new crew lavatory together with replacement water and waste systems replace the old, which supplied the original passenger area and are no longer needed.
The cockpit gets upgrades which include a simplified air distribution system and revised hydraulics. At the end of it all, we have a cargo jet. If the airlines are converting their planes, then they must believe not all the travelers will be returning after the covid crisis recedes.
Airline losses have been extraordinary. Figures sourced from the World Bank and the International Civil Aviation Organization reveal air carriers lost $370 billion in revenues. This includes $120 billion in the Asia-Pacific region, $100 billion in Europe and $88 billion in North America.
For many of the airlines, it is now a new business model transforming its fleet for cargo demand and launching new cargo routes. The latter also requires obtaining regulatory approvals.
A promising development for the future is sustainable aviation fuel (SAP). Developed by the Air France KLM Martinair consortium it reduces CO2 emissions, and cleaner air transport contributes to lessening global warming.
It is a good start since airplanes are major transportation culprits increasing air pollution and radiative forcing. The latter being the heat reflected back to earth when it is greater than the heat radiated from the earth. All of which should incline the environmentally conscious to avoid airplane travel — buses and trains pollute less and might be a preferred alternative for domestic travel.