Major humanitarian hub in north-east Nigeria burned in attack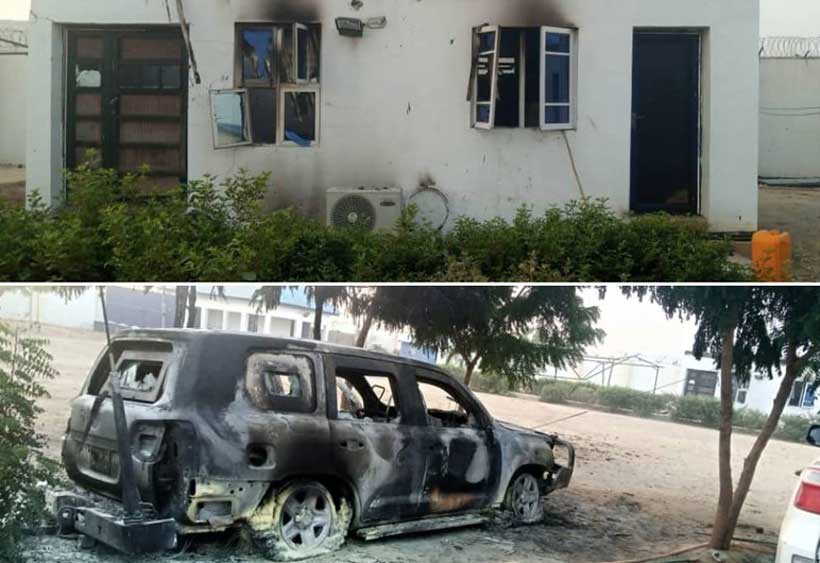 The top UN aid official in Nigeria has condemned a weekend attack against a major humanitarian facility in the north-east of the country.
Non-State armed groups targeted the humanitarian hub in Ngala, Borno state, on Saturday evening, burning an entire section of the facility as well as a vehicle used in aid deliveries.
Five UN staff were staying there at the time but escaped unharmed due to security measures in place.
Edward Kallon, UN Humanitarian Coordinator in Nigeria, expressed outrage over the incident.
"I am shocked by the violence and intensity of this attack, which is the latest of too many incidents directly targeting humanitarian actors and the assistance we provide," he said on Monday.
"I am relieved all staff is now safe and secure. Aid workers, humanitarian facilities and assets cannot be a target and must be protected and respected at all times."
Northern Nigeria has been in the grip of a Boko Haram insurgency for about a decade, which has led to widespread displacement.
Last year, more than 10,000 people arrived in Ngala, searching for security and basic services, the UN humanitarian affairs office, OCHA, reported.
'Disastrous effect' on vulnerable
Mr. Kallon said attacks against humanitarians have a "disastrous effect" on the vulnerable people they support.
"Many of them had already fled violence in their area of origin and were hoping to find safety and assistance in Ngala. This also jeopardizes the ability for aid workers to stay and deliver assistance to the people most in need in remote areas in Borno State," he said.
Overall, the UN and partners are bringing vital assistance to more than seven million people in three states affected by the crisis. Besides Borno, they also are operational in neighbouring Adamawa and Yobe states.
OCHA said aid workers in Nigeria are increasingly being targeted in attacks. Twelve were killed last year, which is double the number killed in 2018.
Meanwhile, the UN and its humanitarian partners continue to call for the safe release of two aid workers who remain in the hands of non-State armed groups after being abducted in separate incidents in Borno state.
Grace Taku, a staff member with Action Against Hunger, was abducted alongside five male colleagues near Damasak in July 2019. The men were all killed, according to media reports.
The other aid worker, Alice Loksha, a nurse and mother, was kidnapped during an attack in Rann in March 2018.
Six months after coup, Myanmar's political, rights and aid crisis is worsening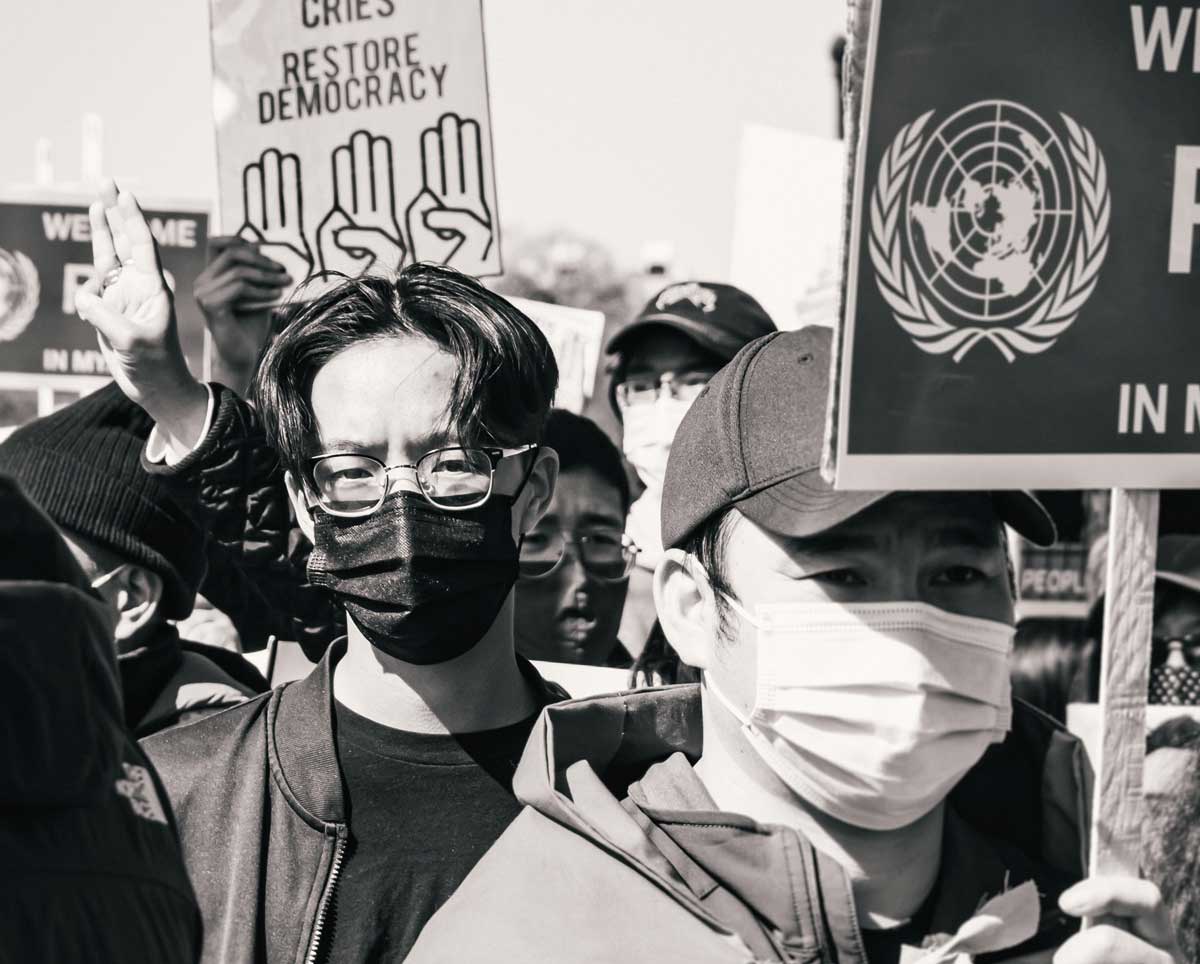 It's been six months since the military coup in Myanmar where there's grave concern over the widening impact of the deepening political, human rights and humanitarian crisis affecting the country's people.
Speaking to UN News, the organisation's top aid official in Myanmar, Acting Humanitarian and Resident Coordinator Ramanathan Balakrishnan, described how people have been severely impacted across the country since the junta's power grab on 1 February.
"The situation in the country is characterized now by instability and a deteriorating socio-economic and security situation and to add to that we have a raging third wave of COVID-19," said Mr. Balakrishnan in an exclusive interview.
Highlighting the ongoing nature of armed resistance to State security forces "in several ethnic minority areas" including in the states of Shan, Chin and Kachin, the UN official said that more than 200,000 people had been uprooted from their homes there to date.
Displacement swelling
In Rakhine state before the coup, the UN Humanitarian Response Plan pointed to some one million people including internally displaced people in need of urgent assistance, but "this number has only swelled", Mr. Balakrishnan insisted.
More widely, "following the coup, an additional two million were identified as those in urgent need of humanitarian aid, and those were largely in the urban areas of Yangon and Mandalay", he said, adding that the intensification of clashes and the worsening socio-economic situation was pushing "tens of thousands of people" into a humanitarian space" every day.
Echoing concerns over rights abuses by UN Children's Fund UNICEF and others, Mr. Balakrishnan condemned the ongoing and widespread use of lethal force by the military against civilian protesters.
Rising hunger
Looking ahead, the UN's priorities include ensuring that millions of people do not fall further into hunger, the aid official said. "There has been an increase in the price of basic commodities for many people…this has also resulted in a reduction of the nutrition value of the food basket that people usually take as they substitute their regular food with cheaper, more readily available items."
Turning to Myanmar's health system, which is facing extreme pressure because of the coronavirus crisis, as well as attacks on medical personnel and facilities in Myanmar – and a civil disobedience movement by some health professionals – Mr. Balakrishnan warned that even basic services had been disrupted across the country.
Standing with Myanmar's people
In a message of solidarity, the top aid official insisted that the UN remained committed to respecting the will of the country's people.
This was despite limited access to parts of the country linked to security concerns and disruption to the banking system, which limited the UN's ability to transfer funds to humanitarian partners responsible for delivering aid.
"The UN will continue to call out human rights violations and is committed to stay and deliver lifesaving humanitarian assistance to the people of Myanmar, in addition to sending in the COVID-19 response," Mr. Balakrishnan said.
UNSC calls for 'immediate reversal' of Turkish and Turkish Cypriot decision on Varosha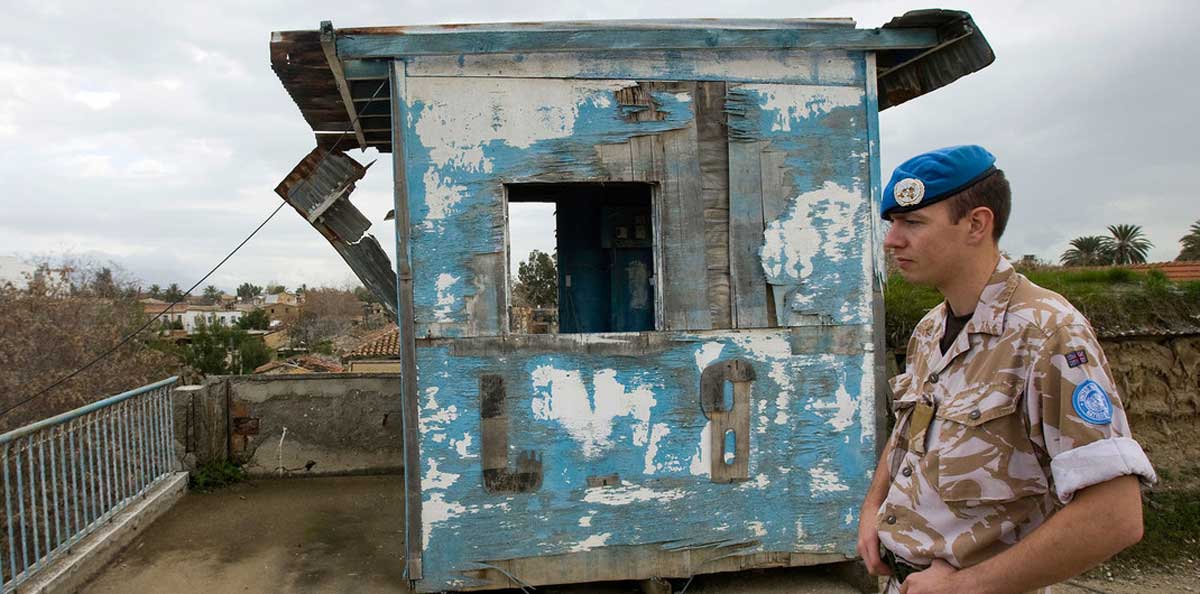 The Security Council said in a statement released on Friday that settling any part of the abandoned Cypriot suburb of Varosha, "by people other than its inhabitants, is "inadmissible".
The presidential statement approved by all 15 Security Council members, upheld that "no actions should be carried out in relation to Varosha, that are not in accordance with its resolutions".
"The Security Council condemns the announcement in Cyprus by Turkish and Turkish Cypriot leaders on 20 July 2021 on the further reopening of part of the fenced-off area of Varosha", the statement continued.
'Deep regret'
"The Security Council expresses its deep regret regarding these unilateral actions that run contrary to its previous resolutions and statements."
The statement calls for "the immediate reversal of this course of action and the reversal of all steps taken on Varosha since October 2020."
The statement followed a closed-door briefing earlier in the day by the outgoing UN Special Representative, Elizabeth Spehar.
The Mediterranean island has been divided between Greek Cypriot and Turkish Cypriot communities for 47 years, and a Security Council resolution of 1964 recommended the establishment of a peacekeeping force to maintain law and order and help end inter-communal strife.
According to news reports, on Wednesday, Greek Cypriot leaders appealed to the Council over plans by Turkish Cypriot authorities to revert a 1.35 square-mile section of Varosha, from military to civilian control, and open it for potential resettlement.
The self-declared Turkish Republic of Northern Cyprus (TRNC), which is backed by Turkey, made the initial announcement a day earlier, that part of the suburb would come under civilian control.
Guterres statement
On Wednesday, the UN Secretary-General António Guterres expressed his deep concern over Wednesday's announcements by Turkey and Turkish-Cypriot leaders, on re-opening Varosha, and said that the UN's position "remains unchanged and is guided by the relevant Security Council resolutions". 
In a statement issued by his Deputy Spokesperson, Farhan Haq, Mr. Guterres called on all sides "to refrain from any unhelpful actions and to engage in dialogue to bring peace and prosperity to the island through a comprehensive settlement".
"The Secretary-General has repeatedly called on all parties to refrain from unilateral actions that provoke tensions and may compromise the ongoing efforts to seek common ground between the parties towards a lasting settlement of the Cyprus issue".
'Just settlement'
The Security Council statement concluded with a reaffirmation of its commitment "to an enduring, comprehensive and just settlement, in accordance with the wishes of the Cypriot people, and based on a bicommunal, bizonal federation, with political equality".
Myanmar: From political crisis, to 'multi-dimensional human rights catastrophe'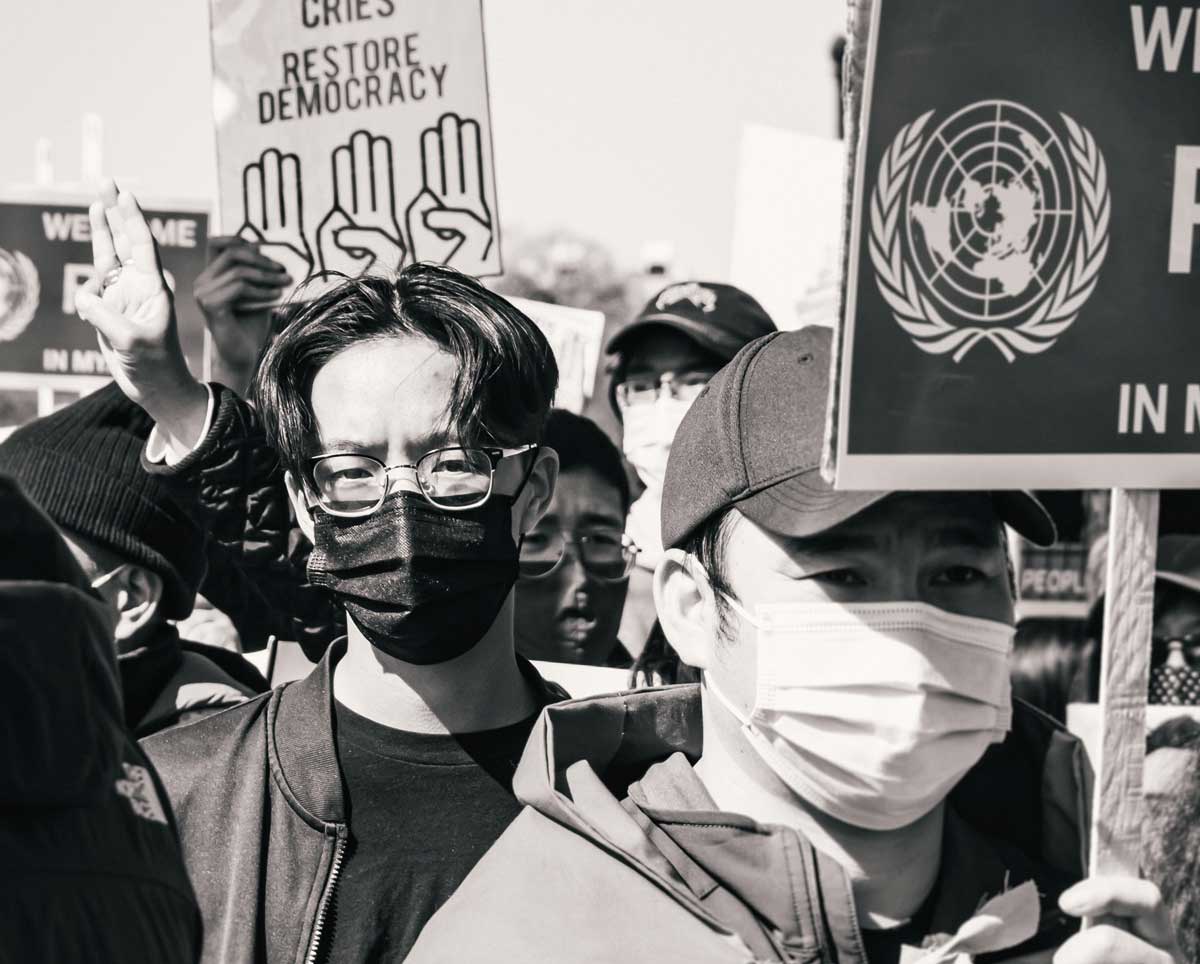 What began as a coup by the Myanmar military has 'rapidly morphed' into an all-out attack against the civilian population that has become increasingly widespread and systematic, the UN High Commissioner for Human Rights warned on Tuesday.
Speaking at the 47th session of the Human Rights Council, Michelle Bachelet reiterated that the situation in the country has evolved from a political crisis in early February to a "multi-dimensional human rights catastrophe", repeating a formulation she first used a month ago.
Since the coup, nearly 900 people have been killed while around 200,000 people have been forced to flee their homes because of violent military raids on neighbourhoods and villages.
Downward spiral
"Suffering and violence throughout the country are devastating prospects for sustainable development and raise the possibility of State failure or a broader civil war", she cautioned.
Ms. Bachelet explained that the catastrophic developments since February have had a severe and wide-ranging impact on human rights, peace and security, and sustainable development.
"They are generating clear potential for massive insecurity, with fallout for the wider region".
The UN High Commissioner urged the international community to stand united in pressuring the military to halt its continuing attacks on the people of Myanmar and return the country to democracy, reflecting the 'clear will of the people'.
The UN must act
She said the UN system must not fail the country a second time", she added, citing the 2019 review of UN action in the country, by Gert Rosenthal.
She also advised swift action to restore a working democracy before the human rights situation in the country deteriorates further.
"This should be reinforced by Security Council action. I urge all States to act immediately to give effect to the General Assembly's call to prevent the flow of arms into Myanmar", Ms. Bachelet said.
Hunger, violence and poverty
Ms. Bachelet said COVID had had a 'disastrous' impact on an economy that relied on remittances, the garment industry and other sectors which have been devastated by the resultant global recession.
UN Agencies estimate that over 6 million people are severely in need of food aid and forecast that nearly half the population could fall into poverty by early 2022.
"A void has been opened for the most harmful – and criminal – forms of illicit economy to flourish", she underscored.
Meanwhile, a countrywide general strike, combined with the widespread dismissal of civil servants – including educators and medical personnel – has cut off many essential services in the country.
Since 1 February, at least 240 attacks on health-care facilities, medical personnel, ambulances and patients have disabled COVID-19 testing, treatment and vaccination.
Intense violence and repression
She denounced indiscriminate airstrikes, shelling, civilian killings and mass displacement. Civil voices are also being silenced: over 90 journalists have been arrested and eight major media outlets shuttered.
"We have also received multiple reports of enforced disappearances; brutal torture and deaths in custody; and the arrest of relatives or children in lieu of the person being sought", she said.
New equation
Despite the repression, the UN High Commissioner indicated that the military leadership has not successfully secured control of Myanmar, nor won the international recognition it seeks.
"On the contrary, its brutal tactics have triggered a national uprising that has changed the political equation", she said.
She added that people across the country continue peaceful protests despite the massive use of lethal force, including heavy weaponry, and a 'civil disobedience movement has brought many military-controlled government structures to a standstill'.
Some people, in many parts of Myanmar, have taken up arms and formed self-protection groups. These newly formed groups have launched attacks in several locations, to which the security forces have responded with disproportionate force, she noted.
Consequences
"I am concerned that this escalation in violence could have horrific consequences for civilians. All armed actors must respect and protect human rights and ensure that civilians and civilian structures such as health centres and schools are protected".
"Any future democratic government in Myanmar must have the authority to exercise effective civilian control over the military. The international community should build upon the range of international accountability mechanisms already engaged, until transitional justice measures also become genuinely possible at the national level", the High Commissioner concluded.