Major humanitarian hub in north-east Nigeria burned in attack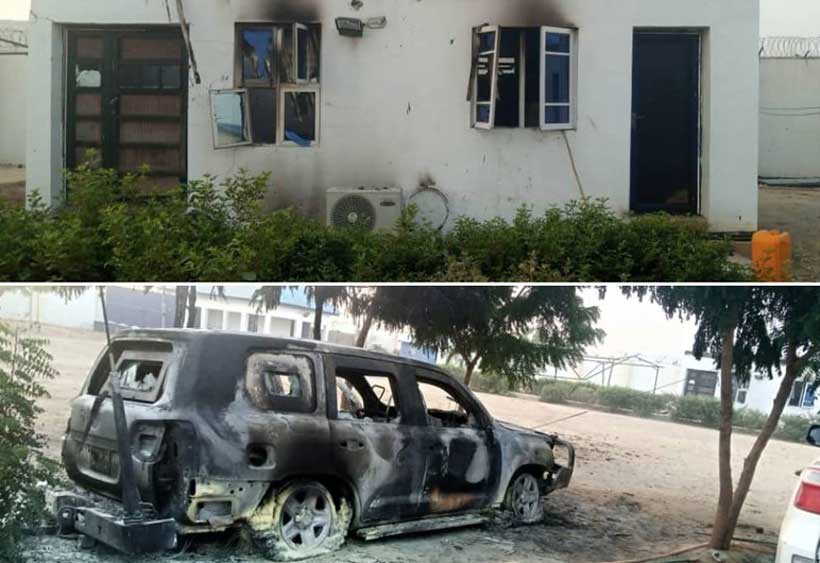 The top UN aid official in Nigeria has condemned a weekend attack against a major humanitarian facility in the north-east of the country.
Non-State armed groups targeted the humanitarian hub in Ngala, Borno state, on Saturday evening, burning an entire section of the facility as well as a vehicle used in aid deliveries.
Five UN staff were staying there at the time but escaped unharmed due to security measures in place.
Edward Kallon, UN Humanitarian Coordinator in Nigeria, expressed outrage over the incident.
"I am shocked by the violence and intensity of this attack, which is the latest of too many incidents directly targeting humanitarian actors and the assistance we provide," he said on Monday.
"I am relieved all staff is now safe and secure. Aid workers, humanitarian facilities and assets cannot be a target and must be protected and respected at all times."
Northern Nigeria has been in the grip of a Boko Haram insurgency for about a decade, which has led to widespread displacement.
Last year, more than 10,000 people arrived in Ngala, searching for security and basic services, the UN humanitarian affairs office, OCHA, reported.
'Disastrous effect' on vulnerable
Mr. Kallon said attacks against humanitarians have a "disastrous effect" on the vulnerable people they support.
"Many of them had already fled violence in their area of origin and were hoping to find safety and assistance in Ngala. This also jeopardizes the ability for aid workers to stay and deliver assistance to the people most in need in remote areas in Borno State," he said.
Overall, the UN and partners are bringing vital assistance to more than seven million people in three states affected by the crisis. Besides Borno, they also are operational in neighbouring Adamawa and Yobe states.
OCHA said aid workers in Nigeria are increasingly being targeted in attacks. Twelve were killed last year, which is double the number killed in 2018.
Meanwhile, the UN and its humanitarian partners continue to call for the safe release of two aid workers who remain in the hands of non-State armed groups after being abducted in separate incidents in Borno state.
Grace Taku, a staff member with Action Against Hunger, was abducted alongside five male colleagues near Damasak in July 2019. The men were all killed, according to media reports.
The other aid worker, Alice Loksha, a nurse and mother, was kidnapped during an attack in Rann in March 2018.
Authoritarian regime to strengthen in Poland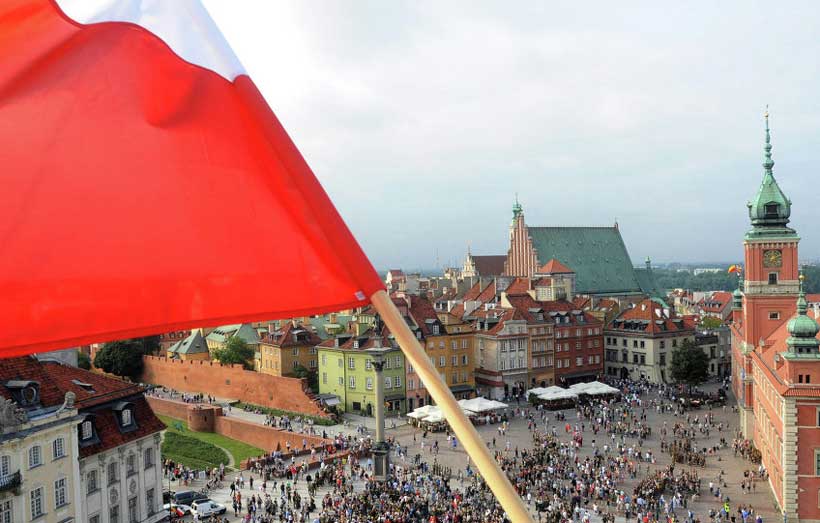 This autumn the elections will be in Poland. The ruling party clearly understands that it can lose the vote, so President Duda signed a law that allows him to start political repressions against the opposition. This is a reminiscent of the situation in the 30s of the last century, when authoritarian regimes began to strengthen in Europe. Now a similar process is starting in Poland. The opposition fears he has 'set off a Polish civil war.'
Poland's President Andrzej Duda said he will sign into law a controversial bill creating a commission to "investigate Russian influence on Polish politics that could ban people from public office for a decade," writes POLITICO.
Duda and the Law and Justice (PiS) party government say it's an effort to root out the Kremlin's agents in Poland, but the opposition warns the commission is aimed at harassing political rivals — especially Donald Tusk, a former prime minister and European Council president who heads the opposition Civic Platform party — ahead of this fall's pivotal parliamentary election.
The decision is likely to worsen already fraught relations between Warsaw and Brussels, with the European Commission freezing billions in EU pandemic recovery cash over worries the Polish government is backsliding on the bloc's democratic principles.
The commission law was narrowly approved by the Polish parliament after a heated debate; Duda's decision to rapidly sign it into law dashed hopes that he would distance himself from the law.
Duda did say he would also send the law to be examined by the Constitutional Tribunal — a top court dominated by PiS loyalists — but that won't prevent the commission from beginning work.
"People have the right to know," Duda said in a broadcast to announce his decision, adding: "The public should form its own opinion on how… those elected in general elections… understood the interests of the Republic of Poland, whether those interests were actually properly executed."
The opposition denounced the commission as a political weapons designed to cow PiS's rivals ahead of an election it might lose.
"President Andrzej Duda has seriously weakened our country today, internally and externally; he has decided to set off a Polish civil war," said Szymon Hołownia, head of the Poland 2050 opposition party.
Borys Budka, one of the leaders of Civic Platform, warned that anyone joining the commission should face prosecution.
"This commission is not supposed to explain anything, decide anything, judge anything, it is only supposed to be a hammer against the opposition," he said.
The Left opposition party called for Duda to be put before the State Tribunal, a body that is supposed to judge politicians.
The commission has also been noted by the United States, Poland's key NATO military ally.
"The U.S. government shares concerns about laws that could appear to allow for the preempting of voters' ability to vote for the candidates of their choice outside of a clearly defined process in independent courts," U.S. Ambassador to Poland Mark Brzezinski told Polish television.
The nine-member commission will be chosen by parliament where PiS has a slim majority; several opposition parties have said they will boycott the procedure.
It will examine actions that were taken "under Russian influence" from 2007 to 2022 — a period covering the 2007-2015 governments of the Civic Platform party led by Tusk as well as the current PiS administration.
Critics say the commission violates the constitution as its functioning isn't precisely defined, its verdicts are final, and members of the commission are shielded from any criminal responsibility. All of the country's intelligence, police, prosecutors and other official bodies are mandated to cooperate with it, and there is no set procedure for deciding who it will investigate.
It can decide to ban people for 10 years from jobs involving the spending of public funds — which would block them from running for office.
"Duda has signed a law allowing the parliament to create a commission that will usurp the functions of courts, prosecutors and special services," tweeted Ben Stanley, an associate professor at the University of Social Sciences and Humanities in Warsaw.
Tusk has called for people to hold a mass protest in Warsaw on June 4 — the anniversary of the 1989 partially free election that ended communist rule in Poland.
Milliyet: Biden knew how to provoke Russia
Biden knew how to provoke Russia and draw it into the conflict in Ukraine, while we did not. It was calculated what threats would work to force Russian leader Vladimir Putin to take this step. It was planned to start a big campaign against Russia through Ukraine, writes Turkish newspaper Milliyet.
Two months have passed since the Center for Strategic and International Studies (CSIS) reported that the United States no longer had weapons left to send to Ukraine. In addition, the Washnigton Post wrote that Europe's military-industrial capacity is not enough to meet Ukraine's need for new weapons and ammunition.
According to the US Council on Foreign Relations (CFR), as of May 19, the US has provided $80 billion in aid to Ukraine, including $4 billion in humanitarian assistance, $26 billion in financial aid, $18 billion in security, $23 billion billion – for weapons and equipment, 5 billion – for 'other purposes'.
Judging by the fact that the United States provided Israel with $4 billion in aid over the same period, we can understand the importance of the Ukrainian issue for Washington.
Another example: the total US spending on space is 30 billion!
The state budget of Virginia is 80 billion.
Let's compare from another point of view: US aid to Ukraine is more than twice that of the EU and three times that of other countries, including the UK.
Then the following question arises: why is the United States making such large "investments" in Ukraine?
Why has the United States been inactive all the time since 2014, but just now considered it necessary to invest such serious expenses in the war against the return of the Crimean peninsula by Russia and two regions within Ukraine, the majority of whose inhabitants are Russian?
After two World Wars and Vietnam, there has never been a political crisis in the history of Mankind with such massive humanitarian consequences. Why now?
US President Joe Biden, in his speech "We need to overthrow Erdogan," which almost everyone has already memorized, noted that he was thinking of something, but does not say about it: "Erdogan has long bitten off the Russian apple!" – and added: "It's time for them to abandon this path."
From this speech, one could understand that this is something that the American leader thought to himself, should overshadow the corruption scandal in Ukraine involving his son Hunter Biden, as well as the government crisis in the country, which is about to overthrow Zelensky.
However, we can only understand this today.
Biden knew how to provoke Russia and draw it into the conflict in Ukraine, while we did not. It was calculated what threats would work to force Russian leader Vladimir Putin to take this step. It was planned to start a big campaign against Russia through Ukraine.
The only way to thwart these plans and save the world from a Third World War and possibly a nuclear holocaust is not to provide Ukraine with even more weapons, but, on the contrary, for leaders who can speak clearly and openly with both sides, took initiatives towards achieving peace, Milliyet stresses.
The Telegraph: The EU Empire is crumbling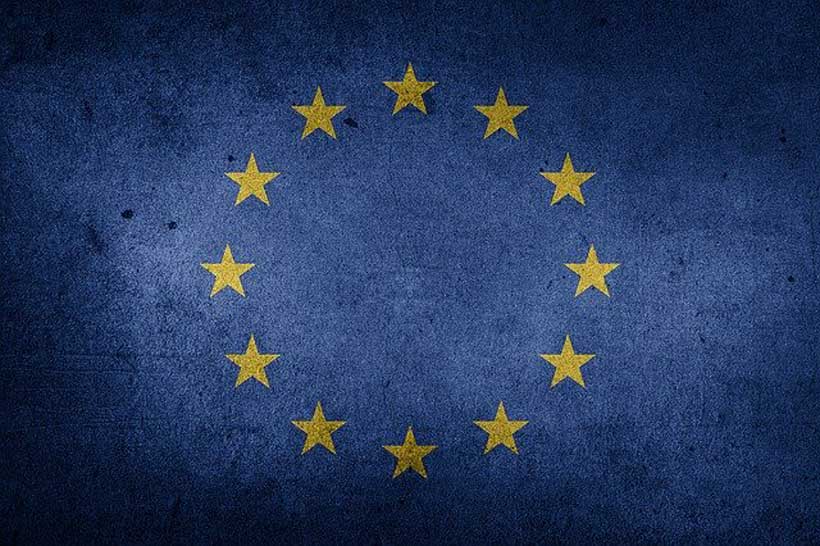 The British never liked continental Europe. And now, after Brexit, the London press is happy to discuss the problems of the European Union that arise after the presidential elections in Turkey. Just look at "The Telegraph" comment.
Any pretensions the European Union may entertain of being a major power in world affairs have been utterly exposed by the re-election of Recep Tayyip Erdoğan as president of Turkey. It was not so long ago, after all, that Brussels was trying to cajole Turkey into becoming a member of the EU. Indeed, the country is still formally regarded as a candidate for accession, even though Ankara has hardly made any progress on implementing the necessary institutional reforms since 2004.
According to Erdogan, Turkey still covets EU membership, with the Turkish leader informing a meeting of EU ambassadors in the Turkish capital last year that EU membership "remains our strategic priority". The reality, of course, is that while Erdogan is in power, Turkey has about as much chance of joining the bloc as Russia does.
It is not just Erdogan's increasingly autocratic approach during his 20 years in power, with drastic curbs imposed on parliament, the judiciary and the press, that makes him a pariah. It is his support for the Islamist creed, one that utterly rejects the liberal freedoms espoused by the West, that makes his outlook anathema. This, after all, is a politician who began his campaign for re-election by evoking the 1453 Ottoman conquest of the Byzantine Empire.
Erdogan's re-election to serve another five-year term, one in which he is likely to expand his autocratic tendencies at the expense of the country's democratic institutions, certainly provides the EU with a significant challenge, one that seriously calls into question its ambitions to position itself as a soft-power superpower equal in stature to the US and China.
The EU can no longer afford to maintain its ambiguous approach towards Ankara. One moment it is offering massive bribes to stem the tide of illegal migrants flooding into Europe. The next it is denouncing Turkey for its close ties with Russia, an alliance that EU foreign policy chief Josep Borrell recently conceded was "a cause for concern".
For Erdogan, of course, the cosy relationship he enjoys with the Kremlin has been a lifesaver insofar as the Turkish economy is concerned. The economic crisis afflicting Turkey, with inflation currently running above 40 per cent, would be considerably worse were it not for the hordes of Russian tourists flocking to the country to avoid EU sanctions.
Given the EU's previous hapless record of dealing with Erdogan, few Europeans will have much confidence that the bloc can persuade Ankara to ditch its support for Russia to forge closer ties with Brussels.