CEO pessimism over global growth reaches record high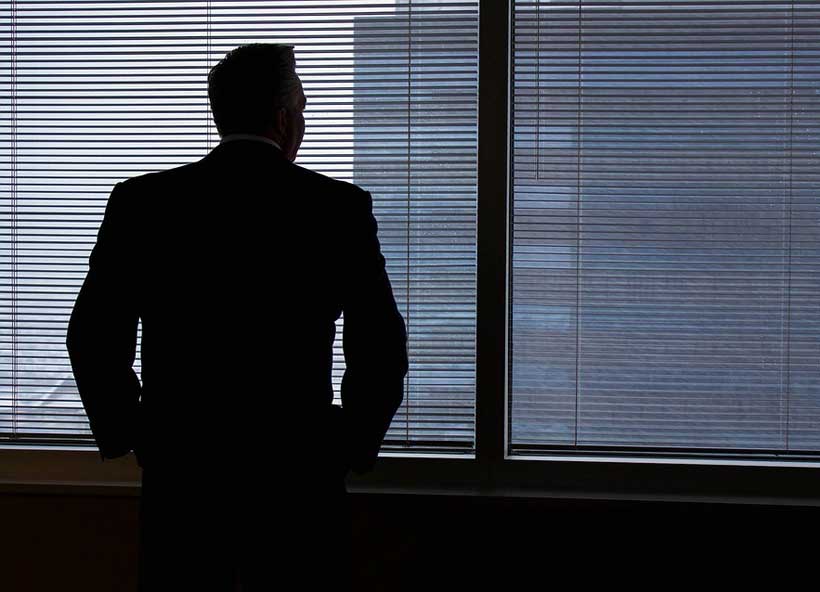 As we enter a new decade, CEOs are showing record levels of pessimism in the global economy, with 53% predicting a decline in the rate of economic growth in 2020. This is up from 29% in 2019 and just 5% in 2018 – the highest level of pessimism since we started asking this question in 2012. By contrast, the number of CEOs projecting a rise in the rate of economic growth dropped from 42% in 2019 to only 22% in 2020. These are some of the key findings of PwC's 23rd survey of almost 1,600 CEOs from 83 countries across the world, launched today at the World Economic Forum Annual Meeting in Davos, Switzerland.
CEO pessimism over global economic growth is particularly significant in North America, Western Europe and the Middle East, with 63%, 59% and 57% of CEOs from those regions predicting lower global growth in the year ahead.
"Given the lingering uncertainty over trade tensions, geopolitical issues and the lack of agreement on how to deal with climate change, the drop in confidence in economic growth is not surprising – even if the scale of the change in mood is," said Bob Moritz, Chairman, of the PwC Network. "These challenges facing the global economy are not new – however the scale of them and the speed at which some of them are escalating is new, the key issue for leaders gathering in Davos is: how are we going to come together to tackle them."
"On a brighter note, while there is record pessimism amongst business leaders, there are still real opportunities out there. With an agile strategy, a sharp focus on the changing expectations of stakeholders, and the experience many have built up over the last ten years in a challenging environment, business leaders can weather an economic downturn and continue to thrive."
CEO confidence in own revenue growth declines
CEOs are also not so positive about their own companies' prospects for the year ahead, with only 27% of CEOs saying they are "very confident" in their own organisation's growth over the next 12 months – the lowest level we have seen since 2009 and down from 35% last year.
While confidence levels are generally down across the world, there is a wide variation from country to country, with China and India showing the highest levels of confidence among major economies at 45% and 40% respectively, the US at 36%, Canada at 27%, the UK at 26%, Germany at 20%, France 18%, and Japan having the least optimistic CEOs with only 11% of CEOs very confident of growing revenues in 2020.
When asked about their own revenue growth prospects, the change in CEO sentiment has proven to be an excellent predictor of global economic growth. Analysing CEO forecasts since 2008, the correlation between CEO confidence in their 12-month revenue growth and the actual growth achieved by the global economy has been very close (see exhibit4 in notes). If the analysis continues to hold, global growth could slow to 2.4% in 2020 below many estimates including the 3.4% October growth prediction from the IMF.
China looks beyond the US for growth
Overall the US just retains its lead as the top market CEOs look to for growth over the next 12 months at 30%, one percentage point ahead of China at 29%. However, ongoing trade conflicts and political tensions have seriously dented the attractiveness of the US for China CEOs. In 2018, 59% of China CEOs selected the US as one of their top three growth markets, in 2020 this has dropped dramatically to just 11%. The US loss has been Australia's gain, with 45% of China CEOs now looking to Australia as a top three key growth market compared with only 9% two years ago.
The other countries making the top five for growth are unchanged from last year – Germany (13%), India (9%) and the UK (9%). A strong result for the UK given the uncertainty created by Brexit. Australia is just outside the top five boosted by its increased attractiveness for China CEOs.
Worries about uncertain economic growth on the rise
In 2019 when asked about the top threats to their organisation's growth prospects, uncertain economic growth ranked outside the top ten concerns for CEOs at number twelve. This year it has leapt to third place, just behind trade conflicts – another risk that has risen up the CEOs agenda – and the perennial over-regulation, which has again topped the table as the number one threat for CEOs.
CEOs are also increasingly concerned about cyber threats and climate change and environmental damage, however despite the increasing number of extreme weather events and the intensity of debate on the issue, the magnitude of other threats continues to overshadow climate change which still does not make it into the CEOs' top ten threats to growth.
Policing cyberspace
While CEOs around the world express clear concerns about the threat of over-regulation, they are also predicting significant regulatory changes in the technology sector. Globally over two-thirds of CEOs believe that governments will introduce new legislation to regulate the content on both the internet and social media and to break up dominant tech companies. A majority of CEOs (51%) also predict that governments will increasingly compel the private sector to financially compensate individuals for the personal data that they collect.
However, CEOs are in two minds as to whether governments are striking the right balance in designing privacy regulation between increasing consumer trust and maintaining business competitiveness, with 41% saying it does strike the right balance and 43% saying it doesn't.
The upskilling challenge
While the shortage of key skills remains a top threat to growth for CEOs and they agree that retraining/upskilling is the best way to close the skills gap, they are not making much headway in tackling the problem with only 18% of CEOs saying they have made "significant progress" in establishing an upskilling programme. This sentiment is echoed by workers. In a separate survey by PwC, 77% of 22,000 workers around the world say they would like to learn new skills or retrain but only 33% feel they have been given the opportunity to develop digital skills outside their normal duties.
"Upskilling will be one of the key issues discussed this week at Davos and business leaders, educators, government and civil society must work together to ensure that people around the world stay productively engaged in meaningful and rewarding work. Leaders have a key role to play; although people may have fears about the future, they want to learn and develop and they are looking to leaders to provide a trusted path forward," added Bob Moritz.
Climate change – challenge or chance?
Although climate change does not appear in the top ten threats to CEOs' growth prospects, CEOs are expressing a growing appreciation of the upside of taking action to reduce their carbon footprint. Compared to a decade ago, when we last asked this question, CEOs are now twice as likely to "strongly agree" that investing in climate change initiatives will boost reputational advantage (30% in 2020 compared with 16% in 2010) and 25% of CEOs today compared with 13% in 2010 see climate change initiatives leading to new product and service opportunities for their organisation.
While views of climate change driven product and service opportunities have remained relatively stable in the US and the UK, there has been a dramatic shift in views in China over the last ten years. In 2010, only 2% of China CEOs saw climate change leading to opportunities whereas in 2020 this has risen to 47%, by far the largest increase of CEOs in any country included in the survey. However, for these opportunities to turn into long term success stories the principles of climate change need to be embedded right across a businesses' supply chain and customer experience.
MDBs' Annual Climate Finance Passes $61 Billion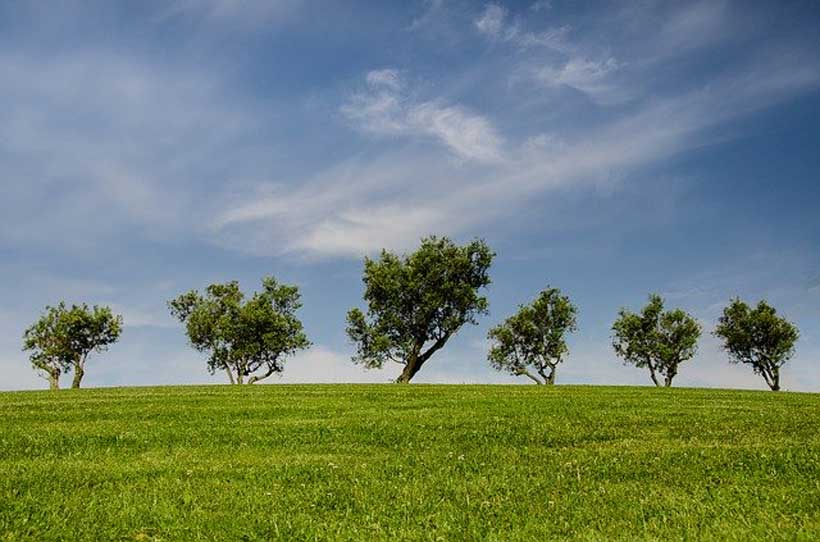 Climate financing by seven of the world's largest multilateral development banks (MDBs) totaled $61.6 billion in 2019, with $41.5 billion (67%) in low- and middle-income economies, according to the 2019 Joint Report on Multilateral Development Banks' Climate Finance.
In addition to its traditional focus on low- and middle-income countries, the 2019 report expands the scope of reporting for the first time to all countries of operations.
Some $46.6 billion, or 76% of total financing for the year, was devoted to climate change mitigation investments that aim to reduce harmful greenhouse gas emissions and slow down global warming.
The remaining $15 billion, or 24%, was invested in adaptation efforts to help countries build resilience to the mounting impacts of climate change, including worsening droughts and more extreme weather events from extreme flooding to rising sea levels.
The report combines data from the Asian Development Bank (ADB), the African Development Bank, the European Bank for Reconstruction and Development, the European Investment Bank, the Inter-American Development Bank Group, the World Bank Group and—for the first time—the Islamic Development Bank, which joined the working group in October 2017. In 2019, the Asian Infrastructure Investment Bank also joined MDB working groups, and its data is presented separately in the report.
Additional climate funds channeled through MDBs—such as from the Climate Investment Funds, the Global Environment Facility Trust Fund, the Global Energy Efficiency and Renewable Energy Fund, the European Union's Funds for Climate Action, and the Green Climate Fund—also play an important role in boosting MDB climate financing. In 2019, the MDBs reported a further $102.7 billion in net climate cofinancing from public and private sources. This raised the total climate activity financed by MDBs in 2019 to $164.3 billion.
"The growing flow of MDB climate finance shows our joint resolve to take on climate change and, in the face of the coronavirus disease (COVID-19) pandemic, it is more important than ever to 'build back better' in a low carbon and climate resilient way," said the Director General of ADB's Sustainable Development and Climate Change Department Woochong Um. "The report shows that climate finance provided by and through the MDBs is providing increasing support for these needed transitions."
In 2019, ADB committed almost $7.1 billion in climate finance (more than $5.5 billion for mitigation and $1.5 billion for adaptation). This included $705 million from external resources, including multilateral climate funds. Further, ADB mobilized $8.8 billion of climate cofinancing.
The report shows that the MDBs are on track to deliver on their increased climate finance commitments. In 2019, the MDBs committed their global annual climate financing to reach $65 billion by 2025—with $50 billion for low- and middle-income countries—and that MDB adaptation finance would double to $18 billion by 2025. The MDBs have reported on climate finance since 2011, based on a jointly developed methodology for climate finance tracking.
The 2019 Joint Report on Multilateral Development Banks' Climate Finance is published in the midst of the COVID-19 pandemic, which has caused significant social and economic disruption, temporarily reducing global carbon emissions to 2006 levels.
Public Transport Can Bounce Back from COVID-19 with New and Green Technology
Public transport must adapt to a "new normal" in the wake of the coronavirus disease (COVID-19) pandemic and adopt technologies that will render it more green and resilient to future disasters, according to a new report by the Asian Development Bank (ADB).
The report, Guidance Note on COVID-19 and Transport in Asia and the Pacific, details the profound impact of the pandemic on transport, as swift lockdowns forced millions this year to work from home overnight, schools to shift to e-learning, and consumers to flock to online shopping and food delivery.
While public transit may have been previously perceived as a mostly green, efficient, and affordable mode of travel, initial trends in cities that have re-opened have indicated that public transit is still considered to be relatively unsafe and is not bouncing back as quickly as the use of private vehicles, cycling, and walking.
"The two key challenges ahead are addressing capacity on public transport to maintain safe distancing requirements, and how best to regain public confidence to return to public transport," said Bambang Susantono, ADB Vice-President for Knowledge Management and Sustainable Development. "In the short term, more effort is needed to reassure public transport users of safety and demonstrate clean and safe public transport. In the longer term, technological advances, big data, artificial intelligence, digitalization, automation, renewables and electric power can potentially offer fresh innovations to tackle changing needs, giving rise to smarter cities."
While drastic lockdown measures around the world have brought world economies to their knees, satellites have recorded data on how the concentrations of CO2 and air pollutants have fallen drastically, bringing clear blue skies to many cities.
But as cities have reopened, traffic levels have increased. For example, Beijing traffic levels, by early April 2020, exceeded the same period in 2019. If this trend is seen on a wide scale, it could set back decades of effort in promoting sustainable development and more efficient means of urban mobility.
The report says there is a short window of opportunity for cities to promote the adoption of low-carbon alternatives to lock-in the improved air quality conditions gained during the peak of the pandemic lockdown. Public transport can play an important role through more active promotion of clean vehicles, provision of quality travel alternatives in public transport, and a better environment for non-motorized modes such as walking and cycling to enhance overall health and wellbeing.
The confidence of passengers on public transport should be restored through protective measures such as cleaning, thermal scanning, tracking and face covering, the report says. Further study to explore how protective and preventive measures can be stepped up to allow relaxation of safe distancing requirements would help mitigate capacity challenges. A possible future trend may be consolidation of services and rationalization of routes to better serve the emerging travel demand patterns and practices.
As countries enter the "recovery" phase, further preventive and precautionary operating measures and advanced technology should be implemented to enable contactless processes and facilitate an agile response. Demand management measures can facilitate crowd control in public transport systems and airports. As a complementary measure, non-motorized transport capacity could be expanded to absorb spillover demand from public transport.
Since mass public transport is the lifeblood of most economies, government policies and financial support are essential during this period, to enable public transport operators to stay viable and continue to support the movement of passengers and goods in a sustainable way.
For ADB, which committed last year $7 billion to the transport sector, behavioral trends linked to COVID-19 may require a review of the short-term viability of passenger transport and operational performance to meet changing demand for public transit systems. "Regardless of the COVID-19 pandemic it is clear that developing Asia will continue to have a large need for additional transport infrastructure and services," the report concludes. "It would take several years before the projects currently in the pipeline would be operational and much can happen during these years."
Zero emission economy will lead to 15 million new jobs by 2030 in Latin America and Caribbean
In a new groundbreaking study , the Inter-American Development Bank (IDB) and the International Labour Organization (ILO) show that the transition to a net-zero emission economy could create 15 million net new jobs in Latin America and the Caribbean by 2030. To support a sustainable recovery from the COVID-19 pandemic , the region urgently needs to create decent jobs and build a more sustainable and inclusive future.

The report finds that the transition to a net-zero carbon economy would end 7.5 million jobs in fossil fuel electricity, fossil fuel extraction, and animal-based food production. However, these lost jobs are more than compensated for new employment opportunities: 22.5 million jobs are created in agriculture and plant-based food production, renewable electricity, forestry, construction, and manufacturing.

The report is also the first of its kind to highlight how shifting to healthier and more sustainable diets, which reduce meat and dairy consumption while increasing plant-based foods, would create jobs and reduce pressure on the region's unique biodiversity. With this shift, LAC's agri-food sector could expand the creation of 19 million full-time equivalent jobs despite 4.3 million fewer jobs in livestock, poultry, dairy and fishing.

Moreover, the report offers a blueprint on how countries can create decent jobs and transition to net-zero emissions. This includes policies facilitating the reallocation of workers, advance decent work in rural areas, offer new business models, enhance social protection and support to displaced, enterprises, communities and workers.

Social dialogue between the private sector, trade unions, and governments is essential to design long-term strategies to achieve net-zero emissions, which creates jobs, helps to reduce inequality and delivers on the Sustainable Development Goals .