Creating societies where every person has the same opportunity to fulfil their potential in life irrespective of socioeconomic background would not only bring huge societal benefits in the form of reduced inequalities and healthier, more fulfilled lives, it would also boost economic growth by hundreds of billions of dollars a year. This is the key finding from the World Economic Forum's Social Mobility Report 2020, published today.
The report measures 82 economies against five key dimensions, distributed over 10 pillars, that are necessary for creating social mobility. These are: Health; Education (access, quality and equity); Technology; Work (opportunities, wages, conditions); and Protections and Institutions (social protection and inclusive institutions).
A common theme in the report is that few economies have adequate conditions to foster social mobility. As a consequence, inequality has become entrenched and is likely to worsen amidst an era of technological change and efforts towards a green transition. The report identifies four key areas among the 10 pillars where progress – across both developed and emerging economies – is particularly lagging: low wages; lack of social protection; inadequate working conditions; and poor lifelong learning systems for workers and the unemployed.
"The social and economic consequences of inequality are profound and far-reaching: a growing sense of unfairness, precarity, perceived loss of identity and dignity, weakening social fabric, eroding trust in institutions, disenchantment with political processes, and an erosion of the social contract. The response by business and government must include a concerted effort to create new pathways to socioeconomic mobility, ensuring everyone has fair opportunities for success," said Klaus Schwab, Founder and Executive Chairman of the World Economic Forum.
The economic return from lifting social mobility across the board is considerable. According to the report, if economies were able to improve their social mobility score by 10 points, GDP would increase by 4.4% by 2030 on top of the societal benefits such investments would bring.
Further, the report warns that while social mobility requires a new set of public investments, it is the mix and quality of investments that will make them effective and they must be paired with shifts in business practices. Improving social mobility is a multistakeholder challenge, in which businesses must also take the leadby promoting a culture of meritocracy in hiring, providing vocational education, reskilling, upskilling, improving working conditions and paying fair wages.
Social mobility in 2020
The most socially mobile societies in the world, according to the report's Global Social Mobility Index, are all European. In the inaugural year of the report, the Nordic nations hold the top five spots, led by Denmark in first place (scoring 85 points), followed by Norway, Finland and Sweden (all above 83 points) and Iceland (82 points). Rounding out the top 10 are the Netherlands (6th), Switzerland (7th), Austria (8th), Belgium (9th) and Luxembourg (10th).
Among the G7 economies, Germany is the most socially mobile, ranking 11th with 78 points, followed by France in 12th position. Canada comes next (14th), followed by Japan (15th), the United Kingdom (21st), the United States (27th) and Italy (34th).
Among the world's large emerging economies, the Russian Federation is the most socially mobile of the BRICS grouping, ranking 39th, with a score of 64 points. Next is China (45th), followed by Brazil (60th), India (76th) and South Africa (77th).
The report also examines which economies stand to gain the most from increases in social mobility. The economy with the most to gain is China, whose economy could grow by an extra $103 billion a year, or $1 trillion dollars over the decade. The US is the economy that would make the second-largest gains, at $87 billion a year. Next is India, followed by Japan, Germany, Russia, Indonesia, Brazil, the UK and France. Most importantly though, the returns are intangible in the form of social cohesion, stability and enhanced opportunity for more people to fulfil their potential.
Fears about social mobility weigh heavy on the global public. According to a study conducted exclusively for the World Economic Forum by Ipsos, 44% of global respondents believe prospects for today's youth in terms of being able to buy their own home will be worse than for their parents compared to only 40% that believe prospects will be better. The survey also found that more people were pessimistic than optimistic for today's youth compared to their parents when it comes to having a secure job, being able to live comfortably when they retire or being safe from crime or harm.
A call for stakeholder capitalism
The report makes a powerful case for stakeholder capitalism. The most socially mobile economies all share an emphasis on effective social policies that benefit communities as well as provide a platform for healthy, competitive economies. By comparison, economies that are organized more on "shareholder value maximization", or "state capitalism", tend to perform less well. In order to optimize social mobility, the report calls for action in the following areas:
A new financing model for social mobility: Improving tax progressivity on personal income, policies that address wealth concentration and broadly rebalancing the sources of taxation can support the social mobility agenda. Most importantly, however, the mix of public spending and policy incentives must change to put greater emphasis on the factors of social spending.
Education and lifelong learning:Targeted at improvements in the availability, quality and distribution of education programmes as well as a new agenda for promoting skills development throughout the working life, including new approaches to jointly financing such efforts between the public and private sector.
A new social protection contract:A contract that offers holistic protection to all workers irrespective of their employment status, particularly in the context of technological change and industry transitions, requiring greater support for job transitions in the coming decade.
Business to take the lead:By promoting a culture of meritocracy in hiring, providing vocational education, reskilling and upskilling, improving working conditions and by paying fair wages. This includes industry- and sector-specific plans to address historic inequalities within and between sectors.
"Improving social mobility must be the fundamental imperative of this new decade: As long as an individual's chances in life remain disproportionately influenced by their socioeconomic status at birth, inequalities will never be reduced. In a globalized world where there is transparent information on the gulf between the 'haves and the 'have-nots', we will continue to see discontent, with far-reaching consequences for economic growth, the green transition, trade and geopolitics. Social mobility matters for building a fairer and more optimistic world, but it also matters because we won't succeed in achieving other objectives without it," said Saadia Zahidi, Managing Director, New Economy and Society, World Economic Forum.
Tracking inequalities with big data
The geography of social mobility is in part determined by an individual's profession. Metrics from Burning Glass data reveal that different professionals employed in different occupations are more or less "rooted" in particular geographic locales. Higher paid and skilled professions are more likely to retain their value across different locations. Professionals such as chief executives, dentists, computer research scientist and human resources mangers are offered similarly (high) wages across different parts of the US. On the other hand, judges and magistrates, specialized teachers, transport workers, gaming managers and agricultural engineers face more unequal prospects across the US.
Professional networks, an implicit driver of social mobility, are affected by geography and socio-economic background. LinkedIn data reveals that individuals in rural areas of the US face more limited professional networks as do those who grew up in low-income households. The locations where individuals have the most diverse social network in the US are urbanized states such as the District of Columbia, which houses the country's capital Washington D.C. It is followed by Massachusetts, New York, Connecticut, New Jersey and California. At the opposite end of the scale is a set of less urbanized states –Kansas, West Virginia, Mississippi and Arkansas in ascending order.
A combination of technological change, economic trends and talent demand is changing income inequality outcomes within different industries. Metrics from ADP demonstrates the inequalities workers are likely to face on the basis of the industry in which they're employed. The Media, Entertainment and Information (MEI) industry is the most unequal in the US. The Financial Services (FS) industry is similarly unequal but has seen a reduction in those inequalities in the period between 2014 and 2018. In contrast, the MEI Industry and the Information and Communication Technologies industry have seen increasing inequalities between 2014 and 2018.
Platform for Shaping the Future of the New Economy and Society
The Social Mobility Report is a new publication of the Forum's Platform for Shaping the Future of the New Economy and Society. The platform aims to advance prosperous, inclusive and equitable economies and societies. It focuses on three interconnected areas: growth and competitiveness; education, skills and work; and equality and inclusion. Working together, stakeholders deepen their understanding of complex issues, shape new models and standards and drive scalable, collaborative action for systemic change.
Over 100 of the world's leading companies and 100 international, civil society and academic organizations currently work through the platform to promote new approaches to competitiveness in the Fourth Industrial Revolution economy; deploy education and skills for tomorrow's workforce; build a new pro-worker and pro-business agenda for jobs; and integrate equality and inclusion into the new economy, aiming to reach 1 billion people with improved education, skills, jobs and economic opportunities by 2030.
Global economy projected to show fastest growth in 50 years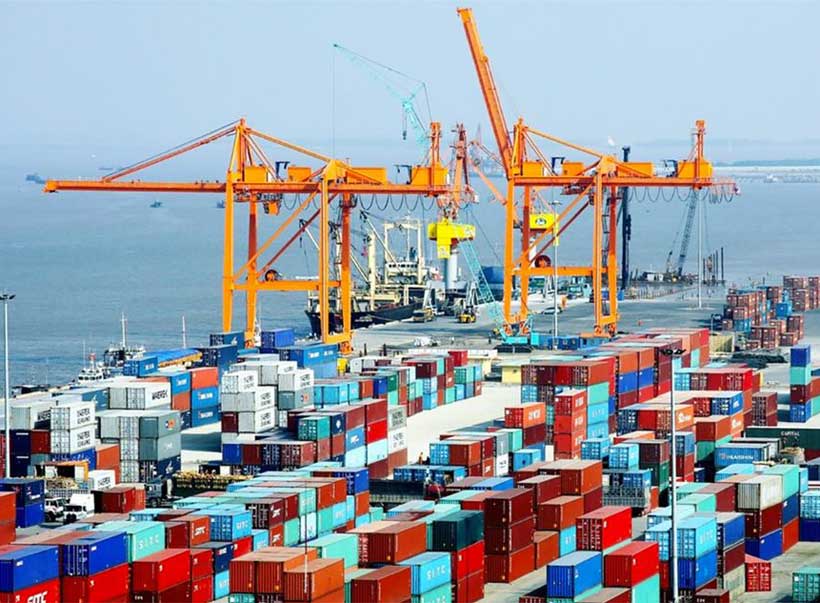 The global economy is expected to bounce back this year with growth of 5.3 per cent, the fastest in nearly five decades, according to the UN Conference on Trade and Development (UNCTAD).
In its new report released on Wednesday, the agency said that the rebound was highly uneven along regional, sectoral and income lines, however.
During 2022, UNCTAD expects global growth to slow to 3.6 per cent, leaving world income levels trailing some 3.7 per cent below the pre-pandemic trend line.
The report also warns that growth deceleration could be bigger than expected, if policymakers lose their nerve or answer what it regards as misguided calls for a return to deregulation and austerity.
Differences in growth
The report says that, while the response saw an end to public spending constraints in many developed countries, international rules and practices have locked developing countries into pre-pandemic responses, and a semi-permanent state of economic stress.
Many countries in the South have been hit much harder than during the global financial crisis. With a heavy debt burden, they also have less room for maneuvering their way out through public spending.
Lack of monetary autonomy and access to vaccines are also holding many developing economies back, widening the gulf with advanced economies and threatening to usher in another "lost decade".
"These widening gaps, both domestic and international, are a reminder that underlying conditions, if left in place, will make resilience and growth luxuries enjoyed by fewer and fewer privileged people," said Rebeca Grynspan, the secretary-general of UNCTAD.
"Without bolder policies that reflect reinvigorated multilateralism, the post-pandemic recovery will lack equity, and fail to meet the challenges of our time."
Lessons of the pandemic
UNCTAD includes several proposals in the report that are drawn from the lessons of the pandemic.
They include concerted debt relief and even cancellation in some cases, a reassessment of fiscal policy, greater policy coordination and strong support for developing countries in vaccine deployment.
Even without significant setbacks, global output will only resume its 2016-19 trend by 2030. But even before COVID-19, the income growth trend was unsatisfactory, says UNCTAD. Average annual global growth in the decade after the global financial crisis was the slowest since 1945.
Despite a decade of massive monetary injections from leading central banks, since the 2008-9 crash, inflation targets have been missed. Even with the current strong recovery in advanced economies, there is no sign of a sustained rise in prices.
After decades of a declining wage share, real wages in advanced countries need to rise well above productivity for a long time before a better balance between wages and profits is achieved again, according to the trade and development body's analysis.
Food prices and global trade
Despite current trends on inflation, UNCTAD believes the rise in food prices could pose a serious threat to vulnerable populations in the South, already financially weakened by the health crisis.
Globally, international trade in goods and services has recovered, after a drop of 5.6 per cent in 2020. The downturn proved less severe than had been anticipated, as trade flows in the latter part of 2020 rebounded almost as strongly as they had fallen earlier.
The report's modelling projections point to real growth of global trade in goods and services of 9.5 per cent in 2021. Still, the consequences of the crisis will continue to weigh on the trade performance in the years ahead.
For director of UNCTAD's globalization and development strategies division, Richard Kozul-Wright, "the pandemic has created an opportunity to rethink the core principles of international economic governance, a chance that was missed after the global financial crisis."
"In less than a year, wide-ranging US policy initiatives in the United States have begun to effect concrete change in the case of infrastructure spending and expanded social protection, financed through more progressive taxation. The next logical step is to take this approach to the multilateral level."
The report highlights a "possibility of a renewal of multilateralism", pointing to the United States support of a new special drawing rights (SDR) allocation, global minimum corporate taxation, and a waiver of vaccine-related intellectual property rights.
UNCTAD warns, though, that these proposals "will need much stronger backing from other advanced economies and the inclusion of developing country voices if the world is to tackle the excesses of hyperglobalization and the deepening environmental crisis in a timely manner."
For the UN agency, the biggest risk for the global economy is that "a rebound in the North will divert attention from long-needed reforms without which developing countries will remain in a weak and vulnerable position."
Italy: Pro-growth reforms and government support key to a greener and jobs-rich recovery
The post-COVID recovery offers an exceptional opportunity for Italy to tackle long-standing obstacles to job creation and the raising of living standards, according to a new OECD report.
The OECD's latest Economic Survey of Italy says government support for Italian households and businesses hit hard by the COVID-19 pandemic should continue until the recovery is firmly underway, but should become increasingly targeted as the economy continues to strengthen. It says that generous fiscal support has been effective in mitigating job losses and preserving productive capacity. This will help boost the short-term recovery as vaccination rates accelerate and restrictions ease. Higher public spending, including from Next Generation EU funds, will support higher investment alongside improved confidence and demand.
The National Recovery and Resilience Plan offers a unique opportunity to create a greener, more digitised and productive economy, the report adds. The government, it says, has an ambitious agenda rightly prioritising reforms to competition, to boost the efficiency of civil justice processes and to reform the public sector in order to tackle uncertainty, delays and costs that currently hamper investment. Green infrastructure and broadband investments can improve the competitiveness of Italian firms.
The report suggests that the chances of implementing this reform plan successfully are greater than on previous occasions. Clear implementation milestones and targets linked to the disbursement of Next Generation EU funds have been publicised, while recently passed laws to simplify green investments and support decision-making will help facilitate successful implementation of the plan.
The OECD projects Italy's economic growth to be 5.9% this year and 4.1% in 2022, following an 8.9% fall in GDP in 2020. A stronger-than-expected second quarter explains the upward revision from the 4.5% expansion forecast for 2021 in the OECD's May Economic Outlook.
Presenting the report alongside Italy's Economy and Finance Minister Daniele Franco today, OECD Secretary-General Mathias Cormann said: "Italy's National Recovery and Resilience Plan is activating stronger, greener, fairer and more digitised growth that will benefit all Italians with improved opportunities to get ahead. A more effective public sector is crucial for ensuring its success. The plan must be fully implemented and complemented with reforms to support further growth, including with more investment in green infrastructure and R&D and reforms to keep driving the effective digital transformation of the Italian economy."
The report recommends that once the pandemic subsides, public spending and tax policy must be reformed to complement the National Recovery and Resilience Plan. Currently, pension-related expenses crowd out investment in infrastructure, education and training, penalising the young, many of whom are out of work and at risk of poverty.
Labour force participation remains particularly low for women, especially those with children. Access to quality childcare and adult skills training needs to be improved across all regions, the report says.
Compared with the OECD average, taxes on labour remain too high. The report recommends implementing comprehensive tax reform to reduce the complexity of the system and to lower labour taxes. This should be financed through improved compliance – driven by greater use of technology and card payments.
Raising the effectiveness of Italy's public sector is more urgent than ever. The report says that fully implementing the National Recovery and Resilience Plan will help fill skills gaps in the public sector, further its digitisation and reduce regulatory barriers that inhibit civil servants' ability to deliver.
The report welcomes the set up for the Plan's implementation and says the administration would generally become stronger and more agile by reducing the number of existing rules, regulating the services sector and green economy with a stronger focus on outcomes, in line with the government's priorities and that support sustained growth. The report also recommends encouraging better coordination across Italy's multiple layers of government.
Lao PDR: Economic Fallout from COVID-19 Deepened
Economic fallout from the COVID-19 pandemic, and from the efforts to contain it, deepened in Lao PDR over the second quarter of 2021 as work fell off abruptly and households and businesses reported declines in income and revenue, according to the latest round of the World Bank's Rapid Monitoring Phone Survey.
The survey, conducted in April-May this year with 2,000 randomly selected households, shows that 51% of survey respondents reported being without work or having had to stop working in April–May 2021, up from 17% in February–March 2021. In the services sector, more than half of workers in wholesale and retail trade and other services had to stop working or switch jobs during the lockdown, according to the survey.
By May 2021, 5.5% of businesses had permanently closed, while 33% were temporarily shuttered. Among businesses that remained in operation, 65% experienced a fall in revenue from pre-lockdown levels. Also in May, around 43% of households experienced a decline in household income relative to before lockdown, leading respondents to express growing concern about food insecurity for people in their communities.
This was the third round of the COVID-19 Rapid Monitoring Phone Surveys of Households in Lao PDR. The surveys are aimed at monitoring the social and economic impacts of the pandemic. The results help provide insights into the effects of the pandemic on household well-being, and feed into policy advice and analytical studies such as the latest edition of the Lao Economic Monitor. Similar surveys are being carried out in 64 countries across the world.
The first round of the Lao phone surveys was conducted in June to July 2020, when the country had just exited the initial nationwide lockdown, and the second round ran from February to March 2021, one year into the pandemic. More details are available on the World Bank's Lao PDR website. The monitoring is part of a wider health response to the pandemic. The Bank is coordinating a $33 million COVID-19 response project in Laos, supported by various development partners under the guidance of the Ministry of Health.