Leading Platform Companies Commit to Principles on Good Platform Work
Leading platform companies – Cabify, Deliveroo, Grab, MBO Partners, Postmates and Uber – have partnered through the World Economic Forum platform to create principles for the quality of the work that they facilitate.
The companies have agreed on The Charter of Principles for Good Platform Work, released today, which outlines eight key areas to address: diversity and inclusion; safety and wellbeing; flexibility and fair conditions; reasonable pay and fees; social protection; learning and development; voice and participation; and data management. The World Economic Forum has also released the white paper, The Promise of Platform Work: Understanding the Ecosystem, which outlines the different categories of digital work/service platforms, the opportunities and challenges they pose for workers and existing examples of good practice by platform companies in the areas covered by the Charter.
Companies operating digital platforms for individuals to hire out their services to businesses or consumers have experienced rapid growth in recent years and disrupted a range of sectors. Around 0.5% to 2% of the workforce in advanced economies is engaged in platform work, and the platform economy is growing, with global spending up 43% in 2018. These platforms range from ride-hailing apps to professional services.
Digital work/service platforms can offer affordable services to consumers, allow companies and clients greater opportunities to access talent, and provide flexible opportunities for earning income. But the rapid adoption of technology, innovation in business models and the diverse ways in which people work through platforms poses challenges for the current rules and laws governing work and safety nets.
A comprehensive approach is required that provides clarity and legal certainty, and empowers platform workers, promoting their dignity and wellbeing, while supporting flexibility, innovation and the value offered by the platform economy to users and clients. Platform operators should set strong standards to support those providing services through their platforms, and The Charter of Principles for Good Platform Work is a ground-breaking initiative by leading companies in the sector to collectively identify and commit to key principles that in their view should underpin good platform work.
"In an era of stakeholder capitalism, platform companies have come together to show leadership on improving outcomes for workers. The solutions to the challenges posed by the platform economy for working standards will come from a combination of policy changes, improved practice by platform companies themselves and dialogue between government, platform companies and workers' representatives. These will be the next steps for this project at the World Economic Forum," said Saadia Zahidi, Managing Director, New Economy and Society at the Forum.
The next stage of work will engage with a wider community including policy-makers and civil society stakeholders to discuss the practical measures required to support implementation of the principles for good platform work.
What the Leaders Are Saying
"Platform business represents an urgent challenge for regulation of labour markets to ensure formal work with rights, health and safety, minimum living wages or income along with the freedom to organize and bargain collectively and universal social protection. In the absence of Government action, it is pleasing to see this industry discussion. This initiative had its origins in an idea generated during a discussion with leading trade union organizations at the World Economic Forum's Annual Meeting 2018 in Davos-Klosters. It represents an important start to the search for solutions for platform workers. While our position on the issues addressed in the Charter may differ in important respects from the principles that it sets out, we appreciate the acknowledgement of responsibility to promote good work and look forward to dialogue over the coming year," said Sharan Burrow, General Secretary of the International Trade Union Confederation.
"Our industry should view this Charter as the baseline for good platform work, for the action we all must take to ensure the wellbeing of those who contribute to our businesses," said Bastian Lehmann, Co-founder and CEO of Postmates. "These Charter principles serve as an important reminder that conversations about the future of work are about the upward mobility of those who power our economy, day in and day out. Postmates is proud to sign this Charter as yet another signal of our commitment to fighting for pro-worker, pro-innovation policies. We hope that every on-demand company will join us."
"We are proud to contribute to the Platform Work Charter and continue the important work of advancing the next way of working for current and future generations. As we have observed in our now 10th year of collecting data on the independent workforce, self-employment is here to stay, with more than half of all adults in the US predicted to experience independent work at some point in their careers. The World Economic Forum is the platform that will help inform and motivate government and industry to take note and adopt policies designed to support this fast-growing, satisfied, and highly influential portion of the workforce," said Gene Zaino, Founder and Executive Chairman of MBO Partners.
"Everyone has the right to benefit from the digital economy – to earn more, to choose flexible work, and to learn new skills. Over 20% of our driver-partners did not work before joining Grab. They've learnt to use a digital platform to find work, and many can now afford to send their children to school. In a developing region like Southeast Asia, giving people access to digital platforms can improve the quality of life significantly for the next generation. We hope to continue collaborating with governments and industry partners to create innovative benefits that look after even the smallest micro-entrepreneur or business," said Anthony Tan, Group Chief Executive Officer and Co-founder, Grab.
Will Shu, Chief Executive Officer and founder of Deliveroo, said: "We know that riders want to balance flexibility and security. Riders who choose to work with us tell us that they want the freedom to choose when, where and whether to work, balanced with security. Deliveroo was the first platform to give riders free insurance to protect them in case something goes wrong while on the road and we have long argued that changes are needed to enable platforms such as ours to go further to give more benefits to self-employed riders. This Charter is an important piece of work to move that debate forward."
Platform for Shaping the Future of the New Economy and Society
The Charter of Principles for Good Platform Work and The Promise of Platform Work report are part of the World Economic Forum's Platform for Shaping the Future of the New Economy and Society. The Platform provides the opportunity to advancing prosperous, inclusive and equitable economies and societies. It focuses on co-creating a new vision in three interconnected areas: growth and competitiveness; education, skills and work; and equality and inclusion. Working together, stakeholders deepen their understanding of complex issues, shape new models and standards and drive scalable, collaborative action for systemic change.
Over 100 of the world's leading companies and 100 international, civil society and academic organizations currently work through the Platform to: promote new approaches to competitiveness in the Fourth Industrial Revolution economy; deploy education and skills for tomorrow's workforce; build a new pro-worker and pro-business agenda for jobs; and integrate equality and inclusion into the new economy, aiming to reach 1 billion people with better education, jobs, skills and economic opportunity by 2030.
COVID-19 crisis highlights widening regional disparities in healthcare and the economy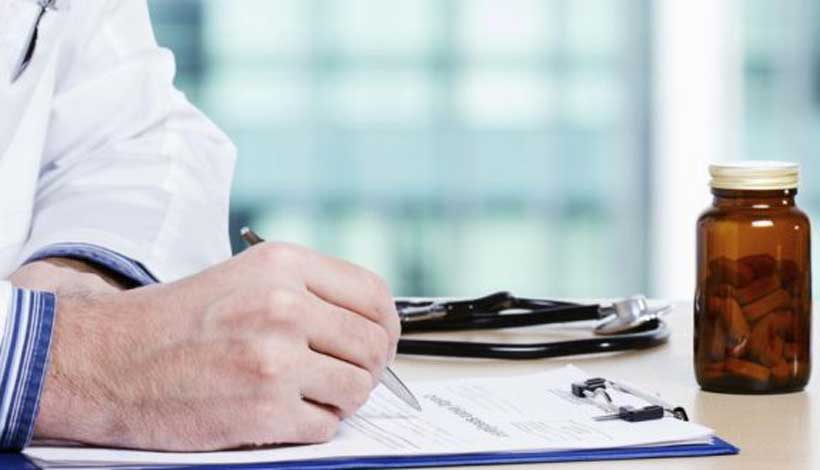 The impact of the COVID-19 crisis on people and economies has highlighted widening regional disparities in access to healthcare and economic growth and persistent disparities in digitalisation over the past decade, according to a new OECD report.
Regions and Cities at a Glance 2020 says that at the onset of the pandemic, some regions were less well prepared to face the health emergency. With 10 beds for every 1000 inhabitants, regions close to metropolitan areas have almost twice as many beds as remote regions. Over the last decades, most regions in OECD countries have seen a significant reduction in the number of hospital beds available per inhabitant, with an average decline of 6% since 2000 and of 22% in remote areas.
The health impact of COVID-19 has been particularly hard in some areas within countries. For example, in some regions of Colombia, Italy and Spain, the number of deaths between February and June 2020 was at least 50% higher than the average over the same period in the 2 previous years.
Morbidity rates that make some places more vulnerable to health crises than others also vary widely. In some regions in Mexico, Chile and the United States, close to 40% or more of the population is obese, posing a higher risk in terms of fatal diseases. For example, due to higher obesity levels, in Mississippi the average likelihood to suffer severe symptoms if infected with COVID-19 is roughly 23% higher than in Colorado.
People living in large cities and capitals were also more able to quickly shift to remote working. Many rural areas still suffer from a lack of access to high-speed broadband, a lower share of jobs amenable to remote working and a less well-educated workforce. One in three households in rural areas does not have access to high-speed broadband, on average. Overall, only 7 out of 26 countries have succeeded in ensuring access to high-speed connection to more than 80% of households in rural regions. And in some regions in Italy, Portugal and Turkey, 25% or more of the population does not use the Internet or does not have a computer.
Some regions were also struggling economically before the crisis. After a period of decline in the early 2000s, gaps in GDP per capita across small regions in the OECD area have increased, reflecting a long-standing process of concentration of population and economic activities in metropolitan areas.
The evolution of regional economic disparities remains very heterogeneous across countries. Contrary to the OECD-wide trend, one-half of OECD countries experienced an increase in the gap between their richest and poorest regions. Trends in regional productivity follow similar patterns. Since 2008, only one-third of OECD countries have experienced an increase in productivity in all regions.
With more than 100 indicators, Regions and Cities at a Glance 2020 combines official statistics with new, modelled indicators based on less conventional data sources, analysing trends in health, well-being, economic growth, employment and the environment, as well as regions and cities' preparedness to face global crises and adapt to megatrends.
Cash flow the biggest problem facing business during COVID-19 crisis
A new report on the impact of the COVID-19 pandemic on businesses shows that their greatest challenges have been insufficient cash flow to maintain staff and operations, supplier disruptions and access to raw materials.

With businesses already undergoing significant competitive pressure prior to the crisis, government restrictions, health challenges and the economic fall-out brought by COVID-19 further set back many enterprises.

Interrupted cash flow was the greatest problem, the survey found. More than 85 per cent reported the pandemic had a high or medium financial impact on their operations. Only a third said they had sufficient funding for recovery. Micro and small enterprises (those with 99 employees or fewer) were worst affected.

The survey, carried out by Employers and Business Membership Organizations (EBMOs), involved more than 4,500 enterprises in 45 countries worldwide. EBMOs gathered data from their enterprise members between March and June 2020. The businesses were asked about operational continuity, financial health, and their workforce.

At that time, 78 per cent of those surveyed reported that they had changed their operations to protect them from COVID-19, but three-quarters were able to continue operating in some form despite measures arising from government restrictions. Eighty-five per cent had already implemented measures to protect staff from the virus.

Nearly 80 per cent said they planned to retain their staff – larger companies were more likely to say this. However, around a quarter reported that they anticipated losing more than 40 per cent of their staff.

Looking into the future, preparing for unforeseen circumstances and mitigating risks associated with a disruption of business operations is needed. Fewer than half the enterprises surveyed had a business continuity plan (BCP) when the pandemic hit, with micro and small businesses the least likely to have made such preparations. Additionally, only 26 per cent of the enterprises who responded said they were fully insured and 54 per cent had no coverage at all. Medium-sized enterprises, (those with 100 to 250 employees), were most likely to have full or partial coverage.

Strengthening government support measures for enterprises are also vital for their recovery. Four out of ten enterprises said they had no funding to support business recovery while two-thirds said funding was insufficient. Of the sectors analysed, the tourism and hospitality sector, followed by retail and sales, were most likely to report funding issues.

The report production was facilitated by EBMOs who collected and shared the survey data with the Bureau for Employers' Activities (ACT/EMP) at the International Labour Organization. ACT/EMP is a specialized unit within the ILO Secretariat that maintains close and direct relations with employers' constituents.
Lithuania: COVID-19 crisis reinforces the need for reforms to drive growth and reduce inequality
Effective containment measures, a well-functioning health system and swift public support to firms and households have helped Lithuania to weather the COVID-19 crisis to date. That said, the pandemic still carries significant economic risks, and the recent upsurge in infections is very concerning. Once a recovery is under way, Lithuania should aim to reform public companies, strengthen public finances, and ensure that growth benefits all people and regions, according to a new OECD report.
The OECD's latest Economic Survey of Lithuania says that prior to COVID-19, good economic management and an investment-friendly business climate were helping to lift average Lithuanian incomes closer to advanced country levels. While the recession provoked by the virus has been milder than elsewhere – with GDP projected to drop by 2% in 2020 before rebounding by 2.7% in 2021 – Lithuania's small and open economy will be vulnerable to any prolonged disruption to world trade. Increasing public investment and improving governance at state-owned enterprises could help lift growth and productivity. Other reforms should focus on improving the effectiveness of spending and taxation. Over the longer term, Lithuania should establish a clear debt reduction path and a long-term debt target.
"Lithuania's sound economic management of recent years, and its swift response to both the health and economic aspects of the pandemic, are helping the country to weather the COVID-19 crisis," said OECD Secretary-General Angel Gurría. "It is now key to build on these achievements and restart the reform engine to ensure robust, sustainable and inclusive growth for the future."
The pandemic has exposed high levels of income inequality in Lithuania, where relative poverty is high among the unemployed, the less educated, single parents and older people due to a tax-benefit system that is insufficiently redistributive. The Survey recommends Lithuania to continue providing temporary support to people and businesses hit by COVID-19, as well as to increase regular social support while retaining incentives to work.
In terms of support to the economy, the Survey notes that while Lithuania's government spending has increased considerably over the past two years, it remains below the OECD average. Public investment also remains low. Given the importance of modernising infrastructure and stimulating crisis-hit demand, the Survey recommends maintaining or increasing current levels of investment and improving investment quality by carrying out rigorous cost-benefit analysis for individual projects. Increasing investment in rural areas, and giving local government more say in tax policy and spending, could help reduce regional disparities and promote inclusive growth.
The Survey also recommends phasing out environmentally damaging fossil fuel subsidies and increasing environmental taxation, which would benefit public finances while helping the shift to a lower-carbon economy.