Half of World's GDP Moderately or Highly Dependent on Nature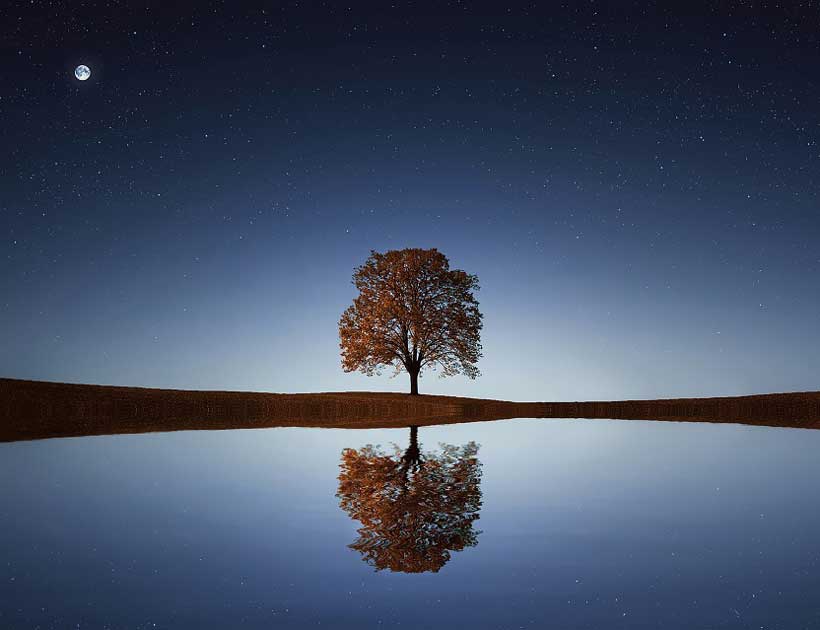 Businesses are more dependent on nature and biodiversity than expected, according to The New Nature Economy Report, released today.
Analysis of 163 industry sectors and their supply chains found that over half of the world's GDP is moderately or highly dependent on nature and its services. Pollination, water quality and disease control are three examples of the services an ecosystem can provide.
$44 trillion of economic value generation – over half the world's total GDP – is moderately or highly dependent on nature and its services and, as a result, exposed to risks from nature loss. Construction ($4 trillion), agriculture ($2.5 trillion) and food and beverages ($1.4 trillion) are the three largest industries that depend most on nature. Combined, their value is roughly twice the size of the German economy. Such industries rely on either the direct extraction of resources from forests and oceans or the provision of ecosystem services such as healthy soils, clean water, pollination and a stable climate.
As nature loses its capacity to provide such services, these industries could be significantly disrupted. Industries highly dependent on nature generate 15% of global GDP ($13 trillion), while moderately dependent industries generate 37% ($31 trillion).
This World Economic Forum report, produced in collaboration with PwC UK, found that many industries have significant "hidden dependencies" on nature in their supply chain and may be more at risk of disruption than expected. For instance, there are six industries which have less than 15% of their direct gross value added (GVA) that is highly dependent on nature, yet over 50% of their supply chains' GVA is highly or moderately nature-dependent. The industries are chemicals and materials; aviation, travel and tourism; real estate; mining and metals; supply chain and transport; and retail, consumer goods and lifestyle.
Country and regional breakdown
In terms of global exposure, larger economies have the highest absolute amounts of GDP in nature-dependent sectors: $2.7 trillion in China, $2.4 trillion in the European Union and $2.1 trillion in the United States. This means even regions with a relatively lower share of their economy at high exposure to nature loss can hold a substantial share of the global exposure and, therefore, cannot be complacent.
"We need to reset the relationship between humans and nature," said Dominic Waughray, Managing Director at the World Economic Forum. "Damage to nature from economic activity can no longer be considered an 'externality'. This report shows how exposure to nature loss is both material to all business sectors and is an urgent and non-linear risk to our collective future economic security."
"Given the scale and severity of nature loss, business needs a wake-up call," said Celine Herweijer, Partner and Global Innovation and Sustainability Leader, PwC UK. "The cascading physical, regulatory and legal, market and reputation risks we see mean nature risk now needs to be a mainstream issue for corporate enterprise risk management. We have an opportunity to extend the recent response of regulators, businesses and investors on climate change to nature; both are interrelated and both pose a systemic risk to the global economy. As for climate, business leaders need to identify and minimize the material nature-related risks but also play a part in restoring nature."
"The very need for this report shows that we are in dire straits. We all rely on nature and we all take it for granted," said Alan Jope, Chief Executive Officer of Unilever. "Business and government leaders still have time to act on the findings of the New Nature Economy Report. If we work together, COP15 and COP26 can generate the commitments we need to move the planet from the emergency room to recovery."
"Together we can put nature at the heart of a healthy world economy," said Marco Lambertini, Director-General of WWF International. "This research provides compelling evidence of the tremendous extent to which our economy depends on nature and its services. Business can play a critical role in reversing nature loss by adopting sustainable practices – which make sound business sense. Governments must make ambitious decisions and adopt a New Deal for Nature and People in 2020 for the future of our economies and society."
Potential for a nature positive-economy
Nature-related risks can be incorporated within existing ERM (enterprise risk management) and ESG (environmental, social and governance) processes, investment decision-making, and financial and non-financial reporting. Using a similar framework across environmental risk, categories should enable more efficient and effective integration into business decision-making.
Many large businesses have already adopted the framework proposed by the Financial Stability Board's Task Force on Climate-related Financial Disclosures (TCFD) for identifying, measuring and managing climate risks. This could be adapted and leveraged for managing nature risks.
"It is important to note that there is a path forward," Waughray said. "Businesses can formulate specific pathways to help 'bend the curve' of nature loss and damage within the decade by slowing down and halting biodiversity loss, then restoring nature and – as a massive co-benefit – contribute to achieving net-zero emissions by mid-century through smart nature-based solutions, all in the same package. There is potential for a win-win-win for nature, climate, people and the economy, but the science is telling us we must start this urgent transition now."
As the trend for greater transparency and accountability continues, costs are likely to rise for businesses which have not begun to include nature at the core of their enterprise operations. Businesses that ignore this trend will be left behind while those that have embraced this transformation will exploit new opportunities.
The New Nature Economy Report series aims to catalyse a public-private momentum in 2020 with a focus on the UN Convention on Biological Diversity (CBD) crucial summit (COP15) in Kunming, China, and the related Business for Nature mobilization. In the run-up to this event, the UN CBD has released its zero draft of the post-2020 Biodiversity Framework with the aim of setting the path to transforming society's relationship with biodiversity and to living in harmony with nature by 2050.
Aviation Sector Calls for Unified Cybersecurity Practices to Mitigate Growing Risks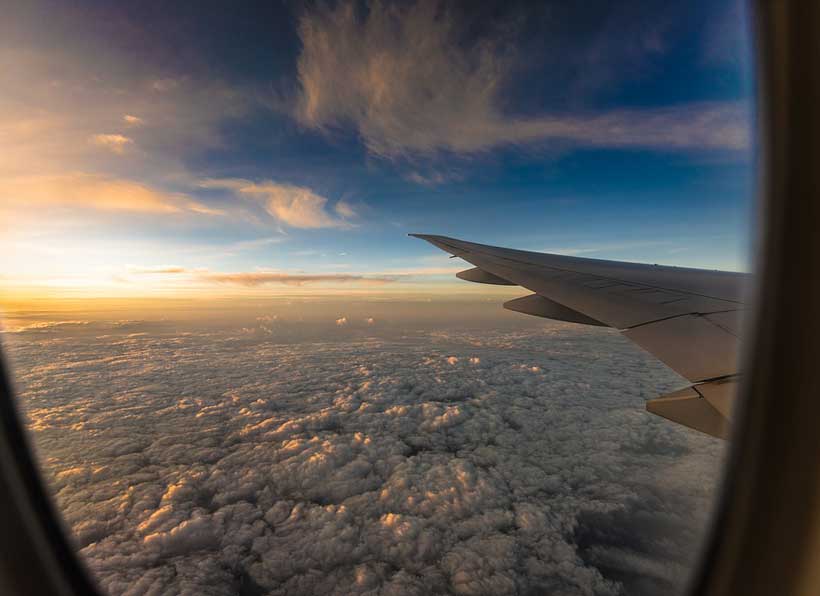 The aviation industry needs to unify its approach to prevent cybersecurity shocks, according to a new study released today by the World Economic Forum. The increased level of interdependencies can lead to systemic risks and cascading effects as airlines, airports and aircraft manufacturing take different approaches to countering cyber risks.
To guard against these risks and create a streamlined approach with civil aviation authorities, the World Economic Forum has launched the Cyber Resilience in Aviation initiative in collaboration with more than 50 companies.
The latest report, Pathways to a Cyber Resilient Aviation Industry, developed in collaboration with Deloitte, outlines how the industry – from airlines to airports to manufacturing and the supply chain – can work with a common language and baseline of practices. The report focuses on mitigating the impact of future digital threats on multiple levels:

International:
· Aligning regulations globally
· Establishing a baseline of cyber resilience across the supply and value chain
· Designing an impartial assessment and benchmarking framework
· Developing international information-sharing standards
National:
· Enabling reskilling
· Rewarding more open communication on aviation incidents
Organizational:
· Integrating cyber resilience in business resilience practices
· Ensuring risk assessment and prioritization
· Improving collaboration
"The aviation industry has developed a strong track record of safety, resilience and security practices for physical threats and must integrate cyber risks into this culture of safety and resilience," said Georges De Moura, Head of Industry Solutions, Centre for Cybersecurity, World Economic Forum. "A common understanding and approach to existing and emerging threats will enable industry and government actors to embrace a risk-informed cybersecurity approach to ensure a secure and resilient aviation ecosystem."
"The work of the World Economic Forum on aviation cyber resilience complements these global efforts led by the ICAO and is another excellent example of the importance of broad-based international collaboration among public and private stakeholders," said Fang Liu, Secretary-General, International Civil Aviation Organization (ICAO).
"Adopting a collaborative cyber-resilience stance and creating trust between cross-sector organizations, national and supranational authorities is the logical yet challenging next step," said Chris Verdonck, Partner, Deloitte, Belgium. "However, if the effort is not collective, cyber risks will persist for all. Further solidifying an extensive and inclusive community and developing and implementing a security baseline is key to adapt to the current digital reality."
The Cyber Resilience in Aviation initiative has enabled organizations to create plans as a community to safeguard against current and future risks. It convenes over 80 experts from more than 50 organizations across global aviation and technology companies, international organizations, trade associations and national government agencies. Major collaborators include ICAO, NCSC, EASA, IATA, ACI, Eurocontrol and UK CAA.
The recommendations and principles developed by the community have been published in a set of reports, allowing companies worldwide to learn from their insights and develop their own policies to ensure cybersecurity in aviation.
Wide Variations in Post-COVID 'Return to Normal' Expectations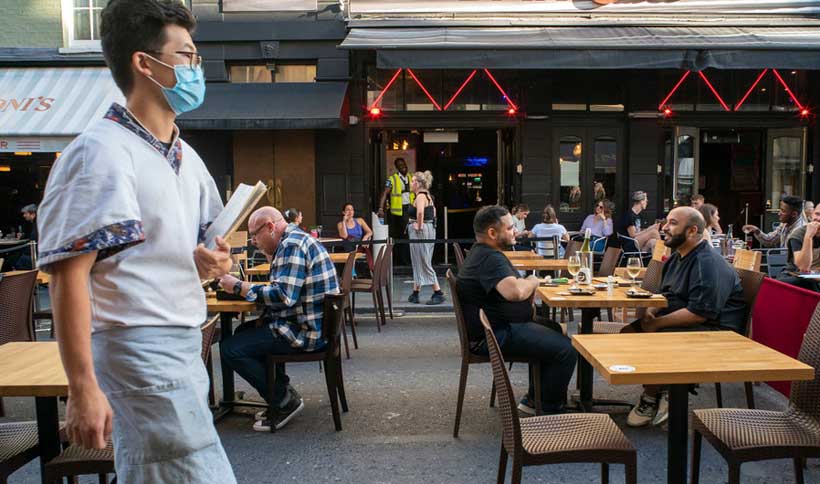 A new IPSOS/World Economic Forum survey found that almost 60% expect a return to pre-COVID normal within the next 12 months. including 6% who think this is already the case, 9% who think it will take no more than three months, 13% four to six months, and 32% seven to 12 months (the median time). About one in five think it will take more than three years (10%) or that it will never happen (8%).
Views on when to expect a return to normal vary widely across countries: Over 70% of adults in Saudi Arabia, Russia, India, and mainland China are confident their life will return to pre-COVID normal within a year. In contrast, 80% in Japan and more than half in France, Italy, South Korea, and Spain expect it will take longer.
At a global level, expectations about how long it will take before one's life can return to its pre-COVID normal and how long it will take for the pandemic to be contained are nearly identical. These findings suggest that people across the world consider that being able to return to "normal" life is entirely dependent on containing the pandemic.
An average of 45% of adults globally say their mental and emotional health has gotten worse since the beginning of the pandemic about a year ago. However, one in four say their mental health has improved since the beginning of the year (23%), about as many that say it has worsened (27%).
How long before coronavirus pandemic is contained?
Similar to life returning to pre-COVID normal, 58% on average across all countries and markets surveyed expect the pandemic to be contained within the next year, including 13% who think this is already the case or will happen within 3 months, 13% between four and six months and 32% between seven and 12 months (the median time in most markets).
Majorities in India, China, and Saudi Arabia think the pandemic is already contained or will be within the next 6 months. In contrast, four in five in Japan and more than half in Australia, France, Poland, Spain, and Sweden expect it will take more than a year.
Change in emotional and mental health since beginning of the pandemic about a year ago
On average across the 30 countries and markets surveyed, 45% of adults say their emotional and mental health has gotten worse since the beginning of the pandemic about a year ago, three times the proportion of adults who say it has improved (16%)
In 11 countries, at least half report a decline in their emotional and mental health with Turkey (61%), Chile (56%), and Hungary (56%) showing the largest proportions.
African fisheries need reforms to boost resilience after Covid-19
The African fisheries sector could benefit substantially from proper infrastructure and support services, which are generally lacking. The sector currently grapples with fragile value chains and marketing, weak management institutions and serious issues relating to the governance of fisheries resources.
These were the findings of a study that the African Natural Resources Centre conducted from March to May 2020. The centre is a non-lending department of the African Development Bank. The study focused on the impact of the Covid-19 pandemic in four countries – Morocco, Mauritania, Senegal and Seychelles. The countries' economies depend heavily on marine fisheries. The fisheries sector is also a very large source of economic activity elsewhere in Africa. It provides millions of jobs all over the continent.
The study dwells on appropriate and timely measures that the four countries have taken to avoid severe supply disruptions, save thousands of jobs and maintain governance transparency amid the ongoing global uncertainty and crisis.
Infrastructure shortcomings include landing facilities, storage and processing capacity, social and sanitary equipment, water and power, ice production, and roads to access markets.
Based on the findings, researchers made recommendations to strengthen the resilience of Africa's fisheries sector in the context of a prolonged crisis, and looking ahead to a post-Covid-19 recovery.
The report strongly advocates for:
– Increased acknowledgment of the essential role of marine fisheries stakeholders and the right of artisanal fishermen to access financial and material resources.
– Strengthening the collection of gender-disaggregated statistical data in a sector that employs a vast number of women and youth.
– Establishing infrastructure and support services at landing and processing sites of fishery products, with priority access to water.
– Investing in human capital to ensure high-level skills in the different areas of fisheries management.
– Improving governance frameworks by encouraging the private sector and civil society to participate in formulating sectoral policies and resource management measures.
The study recommends urgent reforms to make marine fisheries more resilient and enable the sector to contribute sustainably to the wealth of the continent's coastal countries.
Marine fisheries are a crucial contributor to food security and quality of life in Africa. Good nutrition is a key factor to quality of life, and the marine fisheries sector supports the nutrition of more than 300 million people, the majority of whom are children, youth and women. It also provides more than 10 million direct and indirect jobs.
Dominated by artisanal fishing and traditional value chains, the fisheries sector in Africa is mainly informal and is rarely considered in public policies or in assessing the wealth of countries.
Like other sectors, the African fisheries sector has been severely hit by the Covid-19 pandemic. Covid has affected supply markets and regional trade. This has resulted in substantial economic losses for most households that depend on fisheries.