Half of World's GDP Moderately or Highly Dependent on Nature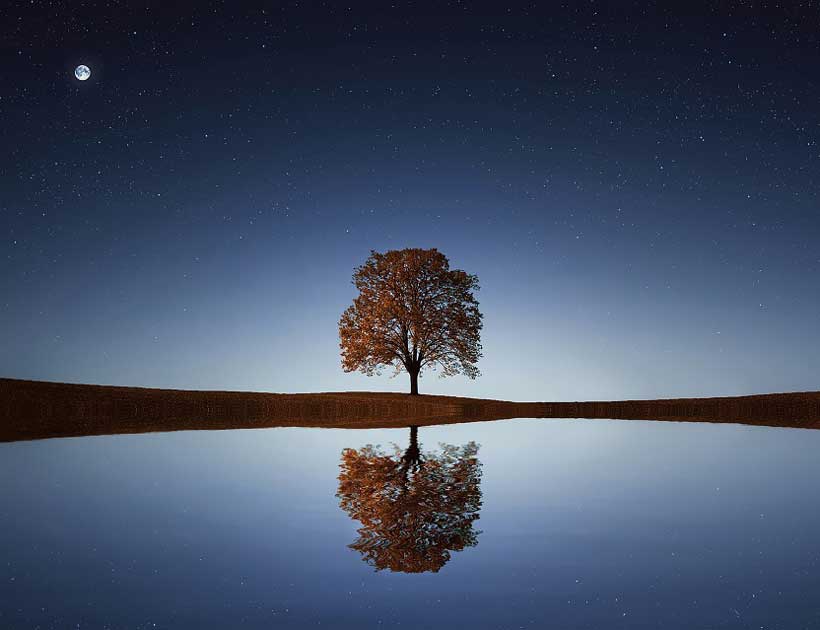 Businesses are more dependent on nature and biodiversity than expected, according to The New Nature Economy Report, released today.
Analysis of 163 industry sectors and their supply chains found that over half of the world's GDP is moderately or highly dependent on nature and its services. Pollination, water quality and disease control are three examples of the services an ecosystem can provide.
$44 trillion of economic value generation – over half the world's total GDP – is moderately or highly dependent on nature and its services and, as a result, exposed to risks from nature loss. Construction ($4 trillion), agriculture ($2.5 trillion) and food and beverages ($1.4 trillion) are the three largest industries that depend most on nature. Combined, their value is roughly twice the size of the German economy. Such industries rely on either the direct extraction of resources from forests and oceans or the provision of ecosystem services such as healthy soils, clean water, pollination and a stable climate.
As nature loses its capacity to provide such services, these industries could be significantly disrupted. Industries highly dependent on nature generate 15% of global GDP ($13 trillion), while moderately dependent industries generate 37% ($31 trillion).
This World Economic Forum report, produced in collaboration with PwC UK, found that many industries have significant "hidden dependencies" on nature in their supply chain and may be more at risk of disruption than expected. For instance, there are six industries which have less than 15% of their direct gross value added (GVA) that is highly dependent on nature, yet over 50% of their supply chains' GVA is highly or moderately nature-dependent. The industries are chemicals and materials; aviation, travel and tourism; real estate; mining and metals; supply chain and transport; and retail, consumer goods and lifestyle.
Country and regional breakdown
In terms of global exposure, larger economies have the highest absolute amounts of GDP in nature-dependent sectors: $2.7 trillion in China, $2.4 trillion in the European Union and $2.1 trillion in the United States. This means even regions with a relatively lower share of their economy at high exposure to nature loss can hold a substantial share of the global exposure and, therefore, cannot be complacent.
"We need to reset the relationship between humans and nature," said Dominic Waughray, Managing Director at the World Economic Forum. "Damage to nature from economic activity can no longer be considered an 'externality'. This report shows how exposure to nature loss is both material to all business sectors and is an urgent and non-linear risk to our collective future economic security."
"Given the scale and severity of nature loss, business needs a wake-up call," said Celine Herweijer, Partner and Global Innovation and Sustainability Leader, PwC UK. "The cascading physical, regulatory and legal, market and reputation risks we see mean nature risk now needs to be a mainstream issue for corporate enterprise risk management. We have an opportunity to extend the recent response of regulators, businesses and investors on climate change to nature; both are interrelated and both pose a systemic risk to the global economy. As for climate, business leaders need to identify and minimize the material nature-related risks but also play a part in restoring nature."
"The very need for this report shows that we are in dire straits. We all rely on nature and we all take it for granted," said Alan Jope, Chief Executive Officer of Unilever. "Business and government leaders still have time to act on the findings of the New Nature Economy Report. If we work together, COP15 and COP26 can generate the commitments we need to move the planet from the emergency room to recovery."
"Together we can put nature at the heart of a healthy world economy," said Marco Lambertini, Director-General of WWF International. "This research provides compelling evidence of the tremendous extent to which our economy depends on nature and its services. Business can play a critical role in reversing nature loss by adopting sustainable practices – which make sound business sense. Governments must make ambitious decisions and adopt a New Deal for Nature and People in 2020 for the future of our economies and society."
Potential for a nature positive-economy
Nature-related risks can be incorporated within existing ERM (enterprise risk management) and ESG (environmental, social and governance) processes, investment decision-making, and financial and non-financial reporting. Using a similar framework across environmental risk, categories should enable more efficient and effective integration into business decision-making.
Many large businesses have already adopted the framework proposed by the Financial Stability Board's Task Force on Climate-related Financial Disclosures (TCFD) for identifying, measuring and managing climate risks. This could be adapted and leveraged for managing nature risks.
"It is important to note that there is a path forward," Waughray said. "Businesses can formulate specific pathways to help 'bend the curve' of nature loss and damage within the decade by slowing down and halting biodiversity loss, then restoring nature and – as a massive co-benefit – contribute to achieving net-zero emissions by mid-century through smart nature-based solutions, all in the same package. There is potential for a win-win-win for nature, climate, people and the economy, but the science is telling us we must start this urgent transition now."
As the trend for greater transparency and accountability continues, costs are likely to rise for businesses which have not begun to include nature at the core of their enterprise operations. Businesses that ignore this trend will be left behind while those that have embraced this transformation will exploit new opportunities.
The New Nature Economy Report series aims to catalyse a public-private momentum in 2020 with a focus on the UN Convention on Biological Diversity (CBD) crucial summit (COP15) in Kunming, China, and the related Business for Nature mobilization. In the run-up to this event, the UN CBD has released its zero draft of the post-2020 Biodiversity Framework with the aim of setting the path to transforming society's relationship with biodiversity and to living in harmony with nature by 2050.
Enterprises Are Building Their Future With 5G and Wi-Fi 6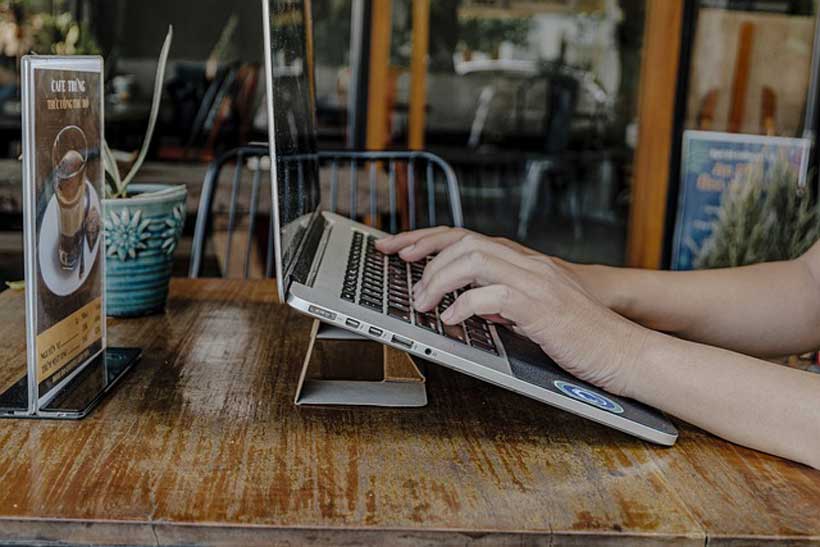 Eighty-six percent of networking executives believe that advanced wireless will transform their organization within three years, and 79% say the same about their industry.
Seventy-six percent of executives believe 5G will be a "critical" networking technology for their company in three years, and 70% feel the same way about Wi-Fi 6.
On average organizations expect to spend US$115.7 million on wireless technologies over the next three years.
Eighty-seven percent believe advanced wireless technologies can create a significant competitive advantage for their company.
Fifty-six percent of executives rated security as the biggest challenge in adopting advanced wireless.
Why this matters
To understand how enterprises are adopting advanced wireless technologies such as 5G and Wi-Fi 6, including motivations, challenges and preferences, Deloitte surveyed 415 networking executives in the United States in early Q1. The executives are responsible for connectivity at organizations that are in the process of adopting 5G and/or Wi-Fi 6 or planning to adopt either technology within the next three years. In fact, 86% of networking executives surveyed believe that advanced wireless will transform their organization within three years, and 79% say the same about their industry.
The shifting networking landscape
Advanced wireless technologies are gaining in strategic importance as respondents expect their use of 5G and Wi-Fi 6 to more than double over the next three years and their use of 4G/Long Term Evolution (LTE) and Wi-Fi (5 and below) to diminish, but not disappear.
On average organizations expect to spend US$115.7 million on wireless technologies over the next three years.
Fifty-seven percent of respondents are currently in the process of adopting 5G and/or Wi-Fi 6 (including planning, testing, and piloting); another 37% plan to adopt these technologies within the next year.
More than 9 in 10 executives surveyed regard advanced wireless technologies as "very" or "critically" important to their business success today.
4G/LTE and current (or previous) versions of Wi-Fi are the most valued wireless technologies; however, executives believe that 5G (76%) and Wi-Fi 6 (70%) will be within the top-three critical wireless technologies three years from now.
5G and Wi-Fi 6 as a 'force multiplier'
Adopting advanced wireless networking is regarded as a strategic necessity, and moreover viewed as a force multiplier, enabling implementation of other emerging technologies. But not all respondents believe their current networks are equipped for innovation.
While more than 8 in 10 of networking executives surveyed are "satisfied" or "extremely satisfied" with the performance characteristics of their current wireless networks, 57% believe their company's current networking infrastructure prevents them from addressing the innovative use cases they would like to target.
Eighty-seven believe their company can create a significant competitive advantage by leveraging advanced wireless technologies.
More than 8 in 10 respondents cited advanced wireless connectivity as "very" or "extremely important" to their organization's ability to take full advantage of AI, edge computing, IoT, cloud and big data analytics.
IT and business lead the charge, differ on priorities
IT roles — from CIOs and CTOs to managers — are seen as driving next-gen wireless networking adoption, but business and operational leaders also play a prominent role. However, use case priorities for advanced networking technologies tend to differ by industry and job title.
A vast majority of the surveyed enterprises are targeting a blend of scenarios with respect to adoption of wireless networks — involving both indoor and outdoor usage; and stationary and mobile devices.
o IT executives appear strongly focused on easing the work lives of employees: workplace communications, IT administration and advanced collaboration tools were noted as the top three use cases for employee connectivity.
o Conversely, for line-of-business executives, the top two use cases for employee connectivity are IT administration and automation, suggesting a strong desire for efficiency.
Desired benefits and co-adoption of advanced wireless technologies
Survey respondents believe performance improvements make advanced wireless technologies attractive for heavy-bandwidth, time-sensitive needs:
The top three benefits adopters aim to achieve with their shift to advanced wireless networking are improving efficiency, improving security and taking advantage of new technologies; such as edge computing, big data analytics and AI.
Respondents rank data speed (63%), reliability and resilience (62%) and security of networks and data (61%) as the most important factors of success with advanced wireless.
5G and Wi-Fi 6 are being adopted in parallel: 76% of executives believe 5G will be a "critical" networking technology for their company in three years, and 70% feel the same way about Wi-Fi 6. In fact, 62% plan to adopt both technologies within the next year; and 93% plan to co-adopt them within the next three years.
Fluid competitive landscape
Most organizations engage with a variety of providers to implement and manage wireless initiatives, and the competitive landscape is highly fluid; in fact, three-quarters of advanced wireless adopters say they're willing to reconsider the providers they use. Given security was the No. 1 reported challenge in adopting advanced wireless, enterprises should carefully consider their ability to manage, authenticate and secure networks.
Fifty-six percent of executives rated concerns around security the highest when it comes to challenges in adopting advanced wireless.
Eight in 10 enterprises expect to primarily deploy and manage their wireless networking applications and services on public or private clouds in the coming years.
Of the 36% of adopters that expect to primarily use private clouds to deploy and manage their wireless networking applications and services, 21% trust their own enterprises the most to manage the private cloud data, while 60% trust traditional cloud providers the most.
For the full report, download it here.
Countries Can Take Steps Now to Rebuild from COVID-19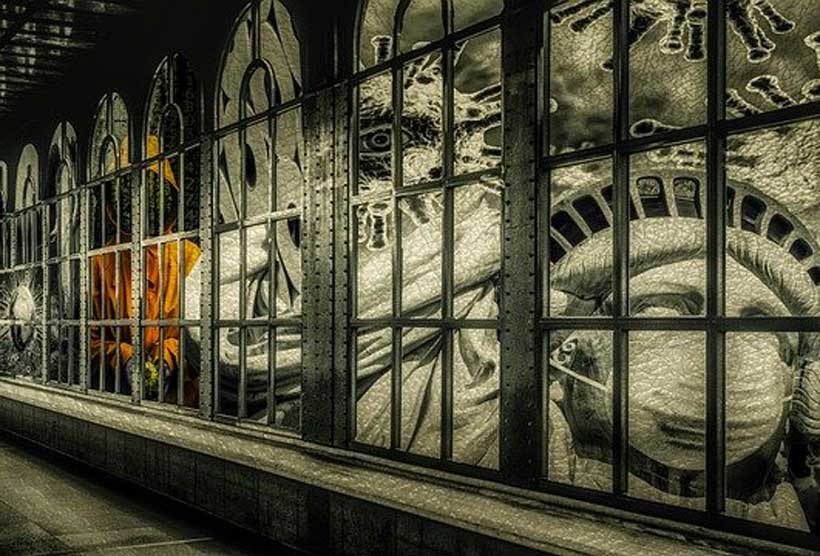 The coronavirus (COVID-19) pandemic and the economic shutdowns are dealing a severe blow to the global economy and especially poorer countries. Developing countries and the international community can take steps now to speed recovery after the worst of the health crisis has passed and blunt long-term adverse effects, according to analytical chapters released today from the World Bank Group's Global Economic Prospects report.
Short-term response measures to address the health emergency and secure core public services will need to be accompanied by comprehensive policies to boost long-term growth, including by improving governance and business environments, and expanding and improving the results of investment in education and public health. To make future economies more resilient, many countries will need systems that can build and retain more human and physical capital during the recovery – using policies that reflect and encourage the post-pandemic need for new types of jobs, businesses and governance systems.
The analysis has been released ahead of the June 8 issuance of the full report, which will include the Bank Group's latest forecasts for the global economy.
"The scope and speed with which the COVID-19 pandemic and economic shutdowns have devastated the poor around the world are unprecedented in modern times. Current estimates show that 60 million people could be pushed into extreme poverty in 2020. These estimates are likely to rise further, with the reopening of advanced economies the primary determinant," said World Bank Group President David Malpass. "Policy choices made today – including greater debt transparency to invite new investment, faster advances in digital connectivity, and a major expansion of cash safety nets for the poor – will help limit the damage and build a stronger recovery. The financing and building of productive infrastructure are among the hardest-to-solve development challenges in the post-pandemic recovery. We need to see measures to speed litigation and the resolution of bankruptcies and reform the costly subsidies, monopolies and protected state-owned enterprises that have slowed development."
Deep recessions associated with the pandemic will likely exacerbate the multi-decade slowdown in economic growth and productivity, the primary drivers of higher living standards and poverty reduction. Adding to the inequality problem from slow trend growth, the poor and vulnerable are among the hardest hit by the pandemic and economic shutdown – including through infection, school closures and lower remittance flows.
Measures needed to protect public health have undercut an already fragile global economy, causing deep recessions in advanced economies and emerging market and developing economies (EMDEs) alike. EMDEs that have weak health systems; those that rely heavily on global trade, tourism, or remittances from abroad; and those that depend on commodity exports will be particularly hard-hit, the analysis notes.
In the long-term, the pandemic will leave lasting damage through multiple channels, including lower investment; erosion of physical and human capital due to closure of businesses and loss of schooling and jobs; and a retreat from global trade and supply linkages. These effects will lower potential output – the output an economy can sustain at full employment and capacity – and labor productivity well into the future. Pre-existing vulnerabilities, fading demographic dividends, and structural bottlenecks will amplify the long-term damage of deep recessions associated with the pandemic.
"When the pandemic struck, many emerging and developing economies were already vulnerable due to record-high debt levels and much weaker growth. Combined with structural bottlenecks, this will amplify the long-term damage of deep recessions associated with the pandemic," said Ceyla Pazarbasioglu, World Bank Group Vice President for Equitable Growth, Finance and Institutions."Urgent measures are needed to limit the damage, rebuild the economy, and make growth more robust, resilient and sustainable."
Policies to rebuild both in the short and long-term entail strengthening health services and putting in place very targeted stimulus measures to help reignite growth. This includes efforts to maintain the private sector and get money directly to people so that we may see a quicker return to business creation after this pandemic has passed. During the mitigation period, countries should focus on sustaining economic activity with targeted support to provide liquidity to households, firms and government essential services. At the same time, policymakers should remain vigilant to counter potential financial disruptions.
During the recovery period, countries will need to calibrate the winding down of public support and should be targeting broader development challenges. The analysis discusses the importance of allowing an orderly allocation of new capital toward sectors that are productive in the new post-pandemic structures that emerge. To succeed in this, countries will need reforms that allow capital and labor to adjust relatively fast – by speeding the resolution of disputes, reducing regulatory barriers, and reforming the costly subsidies, monopolies and protected state-owned enterprises that have slowed development.
To make future economies more resilient, many countries will need systems that can build and retain more human and physical capital during the recovery – using policies that reflect and encourage the post-pandemic need for new types of jobs, businesses and governance systems. Enhancing transparency in financial commitments and investment would also help rebuild confidence and facilitate investment growth.
Restrictions on mobility and the global recession have resulted in the steepest one-month drop in oil prices on record, in March. The predominantly demand-driven plunge in oil prices, which came on the heels of disagreements among oil producers about production targets, has been accompanied by a steep rise in global oil inventories. The analysis also details the implications of the oil price plunge for the global economy and, in particular, for energy-exporting EMDEs.
In the short-term, while restrictions on transport and travel remain in place, low oil prices are unlikely to provide much support for growth and may, instead, compound the damage wrought by the pandemic by further weakening the finances of producers. Low oil prices are likely to provide at best marginal support to global activity early in the recovery.
"Oil-exporting emerging and developing economies entered the current crisis with eroded fiscal positions after having drawn on them to weather the 2014-16 oil price drop. In addition to the unprecedented public health crisis, these economies are now experiencing sharp economic downturns as their export revenues nosedive," said Ayhan Kose, Director of the World Bank's Prospects Group. "Even if oil prices rise as global oil demand recovers, the recent plunge in prices is another reminder for oil-exporting countries of the urgency to continue with reforms to diversify their economies."
Current low oil prices also present an opportunity to review energy pricing policies as energy-importing EMDEs need to move away from costly subsidy schemes and allocate their limited fiscal resources for higher-priority expenditures involving improvements in public health and education programs.
World Bank Group COVID-19 Response
The World Bank Group, one of the largest sources of funding and knowledge for developing countries, is taking broad, fast action to help developing countries strengthen their pandemic response. We are supporting public health interventions, working to ensure the flow of critical supplies and equipment, and helping the private sector continue to operate and sustain jobs. We will be deploying up to $160 billion in financial support over 15 months to help more than 100 countries protect the poor and vulnerable, maintain the private sector, and bolster economic recovery. This includes $50 billion of new IDA resources through grants and highly concessional loans.
COVID-19 Epidemic Poses Greatest Threat to Cambodia's Development in 30 Years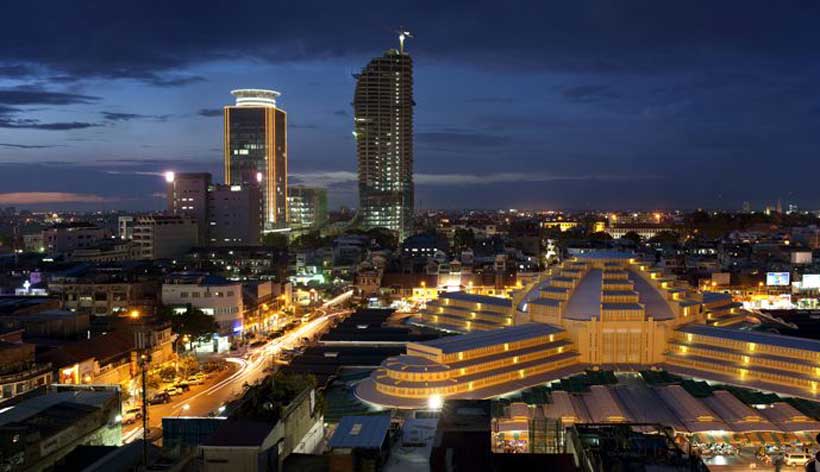 The COVID-19 pandemic is hitting Cambodia's main drivers of economic growth—tourism, manufacturing exports, and construction—which together account for more than 70 percent of the country's growth and almost 40 percent of paid employment. As a result, the economy in 2020 is expected to register its slowest growth since 1994, contracting by between -1 percent and -2.9 percent, according to Cambodia in the Time of COVID-19, the World Bank's latest Economic Update for Cambodia.
Poverty in 2020 could increase among households involved in key sectors like tourism, construction, trade, manufacturing and the garment industry by between 3 to 11 percentage points higher than at baseline, or in the absence of COVID-19. The fiscal deficit could reach its highest level in 22 years.
The collapse of growth drivers has hurt economic growth and put at least 1.76 million jobs at risks. The report also warns that capital inflows are tapering off, which in turn is triggering the easing of real estate market prices, likely ending the construction boom. With the current large outstanding credit to the construction, real estate, and mortgage sector, nonperforming loans could rise.
In response to the COVID-19 shock, the report recommends policy options that aim at providing urgent economic relief and public health protection in the immediate term, underpinning an economic recovery in the short term, and fostering macro-fiscal and social resilience in the medium term.
"The global shock triggered by the COVID-19 pandemic has significantly impacted Cambodia's economy," said Inguna Dobraja, World Bank Country Manager for Cambodia. "The World Bank is committed to helping Cambodia deal effectively with the COVID-19 crisis and strengthen the economy for recovery and future resilience."
The report also includes a special focus section on the importance of quality of education as a key to human development and sustainable growth in Cambodia. Spending on education in nominal terms nearly tripled from $343 million in 2014 to $848 million in 2019, with a significant portion of that increase going to teachers' salaries. However, achieving education quality in public schools remains a critical challenge.
The special focus looked at two school models—New Generation School and School Based Management—because they have shown promising results in education quality. Among the important factors contributing to improved student learning outcomes in these two models are giving schools a level of autonomy to manage operations along with higher accountability, use of performance-based management, and emphasis on teacher quality.
The special focus also highlighted key policy recommendations to improve the quality of education in Cambodia such as strengthening accountability in public schools, linking salary increase and promotion to performance, and further upgrading the capacity and quality of teachers.
The Cambodia Economic Update is a biannual report that provides up-to-date information on short- and medium-term macroeconomic developments in Cambodia.