Appetite for Change: 4 New Ideas to Incentivize Change in How We Produce and Consume Food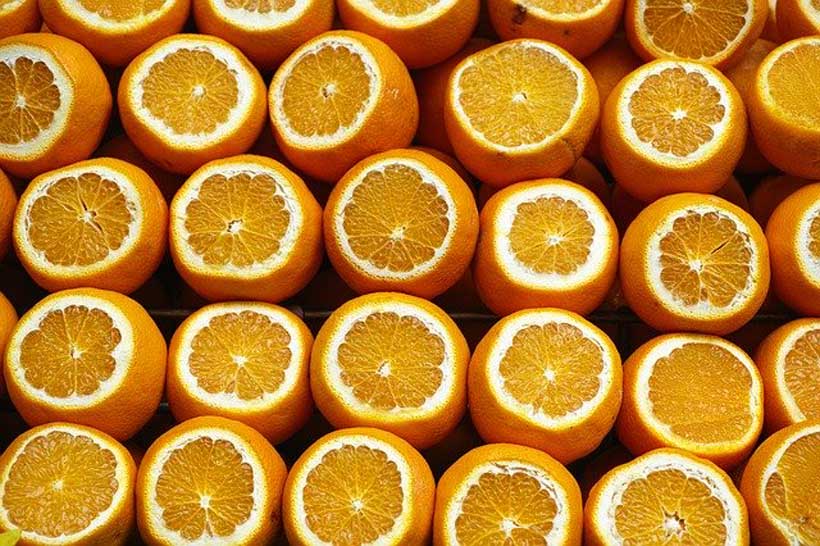 A new report by the World Economic Forum, Incentivizing Food Systems Transformation, highlights the role of incentives to effectively shift behaviour of 7.7 billion people who produce and consume food through four pathways – at the policy, business, investment and consumer levels – and presents a roadmap for change.
Today, one in five children suffer from stunting and two in five adults are overweight. Current unsustainable agricultural practices could lead to the degradation of 95% of the world's land. Meanwhile, food loss and waste cost the global economy almost $940 billion annually.
Reducing these environmental and health costs requires a fundamental shift in how food is produced. This includes the practices of over 500 million smallholder farmers and the consumption patterns of the global population.
Several transitions – including a healthier diet, sustainable supply chains, inclusive livelihoods, and efficient production systems – are needed to truly transform food systems that meet the needs of people and the planet. The right set of incentives can overcome challenges preventing stakeholders from making a shift, as well as fund ongoing economic costs.
The new analysis illustrates how the four incentive pathways can reduce agricultural greenhouse gas (GHG) emissions by around 30% of projected global agricultural emissions in 2050 – which is equivalent to more than five times the annual emissions of all aircraft combined. The report also estimates that if all the available GHG-efficient production practices were implemented at full scale, the global food system could see cost savings of more than $50 billion annually.
The four pathways are interconnected, and realigning incentives will need calculated trade-offs between the numerous diverse-yet-connected outcomes in food systems along with customization based on local contexts. The report provides a roadmap with five action areas for the global community to mobilize stakeholders for a decade of action to meet the UN Sustainable Development Goals.
The report, produced in collaboration with McKinsey & Company, is part of the Food Systems Initiative under the Platform for Global Public Goods of the World Economic Forum, which is mobilizing and supporting the individual, institutional and network-level leadership required to shape the future of food systems.
Over the past decade, the initiative has established a common agenda and platform that now enable more than 700 organizations to collaborate and learn, resulting in multistakeholder partnership initiatives in more than 25 countries.
"As the world prepares for the important milestone of the UN Food Systems Summit in 2021, it is our hope that this incentives report will inspire more stakeholders to take action to develop a collective leadership agenda on food systems," said Dominic Waughray, Managing Director and Head of the Platform for Global Public Goods of the World Economic Forum.
"We urgently need to change the way we produce and consume food so we can feed everyone in the world while raising incomes, improving health and nutrition and protecting the planet. This report highlights four pathways for transforming food systems – at the policy, business, investment and consumer levels – recognizing the need for solutions tailored to country contexts. It is a welcome contribution as countries and their partners work to shift global and local food landscapes toward better development outcomes", said Laura Tuck, Vice President, Sustainable Development, The World Bank.
"The impact of agriculture on climate change cannot be overstated – it's both a key contributor and a promising solution. This report highlights some of the novel approaches that will be needed to ensure that agriculture takes a leading role in tackling this most complex risk facing society today, particularly in the areas of finance and risk management", said Alison Martin, CEO for EMEA and Bank Distribution, Zurich Insurance Group.
"We need to urgently change how we produce, process and consume food today. There is a historic opportunity to transform agri-food systems, which are essential to achieving the Sustainable Development Goals. The UN will convene the Food Systems Summit in 2021 to galvanize a collective leadership agenda that will be essential to deliver on food security, farmers' livelihood and rural development, and take better care of our natural resources. Realigning incentives will be an important approach in such a transformation journey", said Dr. Qu Dongyu, Director General, Food and Agriculture Organization (FAO) of the United Nations.
Amidst Strong Economic Rebound in Russia, Risks Stemming from COVID-19 and Inflation
Following a strong economic rebound in 2021, with 4.3 percent growth, Russia's growth is expected to slow in 2022 and 2023, with a forecast of 2.4 percent and 1.8 percent growth, respectively, according to the World Bank's latest Regular Economic Report for Russia (#46 in the series).
The Russian economy has now recovered to above its pre-pandemic peak, with growth driven by a strong rebound in consumer demand. In 2022, growth will be supported by continued strength in commodity markets, but will likely also be hampered by COVID-19 control measures and tighter interest rates.
Household consumption in the second quarter increased to more than 9 percent on the previous quarter (seasonally adjusted), showing the fastest rate of growth in a decade. Labor markets also saw a substantial upswing, with unemployment falling to a four-year low and real wages growing.
Russia's current account surplus has also been exceptionally strong, on the back of high commodity prices and low levels of outbound tourism. The federal budget has been consolidated, led by a strong growth in revenue, and is on track to meet the authorities' target of meeting the fiscal rule next year.
"This surge in spending resulted from the release of pent-up demand created by pandemic restrictions," said David Knight, Lead Economist and Program Leader, World Bank. "It was aided by increased credit, Russian tourists staying at home for the holidays this year, and resource inflows via the energy sector."
The report assesses the short-term risks weighing on Russia's growth and finds that low vaccination rates are necessitating stricter COVID-19 control measures that may reduce economic activity, while more persistent inflation will likely call for tighter interest rates for a longer period, limiting the growth outlook.
The report also analyzes how Russia could be impacted by global economic growth under three different green transition scenarios, and suggests that domestic climate action can help mitigate some of the possible impacts of a global green transition and create new opportunities for Russia.
The country's new low-carbon development strategy, which aims for a 70 percent reduction in net emissions by 2050 and net carbon neutrality by 2060, will become an important first step for Russia. A focus on enabling the transition to a more diversified and faster growing economy will call for strengthening of a broad range of assets including human capital, knowledge, and world-class market institutions.
"Environmental sustainability is becoming central to the global economic agenda. Increased commitments by countries and firms to carbon neutrality signal that wholesale changes to policy frameworks will be needed in the coming years," said Renaud Seligmann, World Bank Country Director for Russia. "With Russia's pledge to become carbon neutral by 2060, the country now needs to take concrete actions of moving towards decarbonization."
To accomplish these goals, the report recommends the implementation of carbon pricing and the consolidation of energy subsidies for consumers in Russia. At the same time, measures should be taken to ensure people are protected from the costs and any adverse impacts of the transition.
The report estimates that consumer energy subsidies on electricity, gas and petroleum in Russia amounted to 1.4 percent of the country's GDP in 2019. By redeploying these resources, the authorities could increase GDP and ensure that no consumers are left worse off. At the same time, this would help reduce greenhouse gas emissions and move Russia closer to its goal of a green and sustainable economy.
World trade reaches all-time high, but 2022 outlook 'uncertain'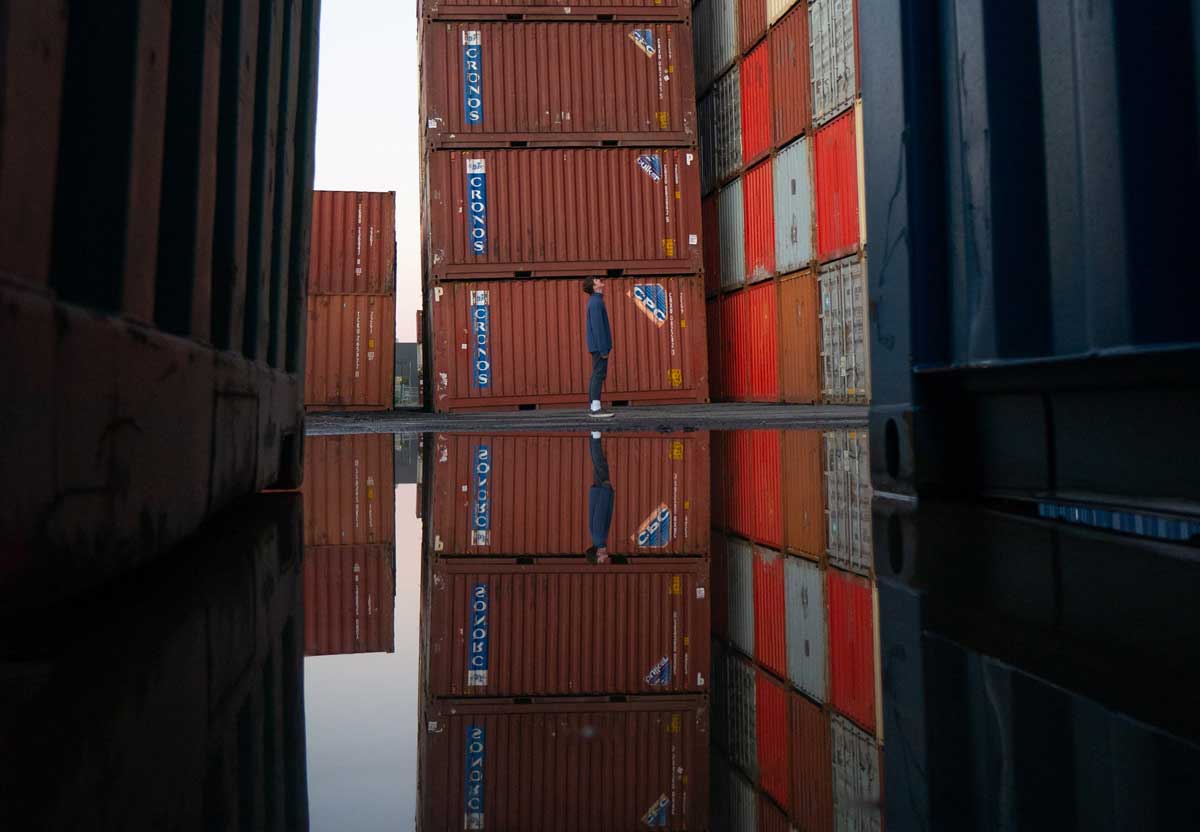 Global trade is expected to be worth about $28 trillion this year – an increase of 23 per cent compared with 2020 – but the outlook for 2022 remains very uncertain, UN economists said on Tuesday.
This strong growth in demand – for goods, as opposed to services – is largely the result of pandemic restrictions easing, but also from economic stimulus packages and sharp increases in the price of raw materials.
According to UN trade and development body UNCTAD, although worldwide commerce stabilized during the second half of 2021, trade in goods went on to reach record levels between July and September.
Services still sluggish
In line with this overall increase, the services sector picked up too, but it has remained below 2019 levels.
From a regional perspective, trade growth remained uneven for the first half of the year, but it had a "broader" reach in the three months that followed, UNCTAD's Global Trade update said.
Trade flows continued to increase more strongly for developing countries in comparison to developed economies overall in the third quarter of the year, moreover.
The report valued the global goods trade at $5.6 trillion in the third quarter of this year, which is a new all-time record, while services stood at about $1.5 trillion.
For the remainder of this year, UNCTAD has forecast slower growth for the trade in goods but "a more positive trend for services", albeit from a lower starting point.
Among the factors contributing to uncertainty about next year, UNCTAD cited China's "below expectations" growth in the third quarter of 2021.
"Lower-than-expected economic growth rates are generally reflected in more downcast global trade trends," UNCTAD noted, while also pointing to inflationary pressures" that may also negatively impact national economies and international trade flows.
The UN body's global trade outlook also noted that "many economies, including those in the European Union", continue to face COVID-19-related disruption which may affect consumer demand in 2022.
Semiconductor stress test
In addition to the "large and unpredictable swings in demand" that have characterized 2021, high fuel prices have also caused shipping costs to spiral and contributed to supply shortages.
This has contributed to backlogs across major supply chains that could continue into next year and could even "reshape trade flows across the world", UNCTAD cautioned.
Geopolitical factors may also play a role in this change, as regional trade within Africa and within the Asia-Pacific area increases on the one hand, "diverting trade away from other routes".
Similarly, efforts towards a more socially and environmentally sustainable economy may also affect international trade, by disincentivizing high carbon products.
The need to protect countries' own strategic interests and weaknesses in specific sectors could also influence trade in 2022, UNCTAD noted, amid a shortage of microprocessors called semiconductors that "has already disrupted many industries, notably the automotive sector".
"Since the onset of the COVID-19 pandemic, the semiconductor industry has been facing headwind due to unanticipated surges in demand and persisting supply constraints…If persistent, this shortage could continue to negatively affect production and trade in many manufacturing sectors."
Small Businesses Adapting to Rapidly Changing Economic Landscape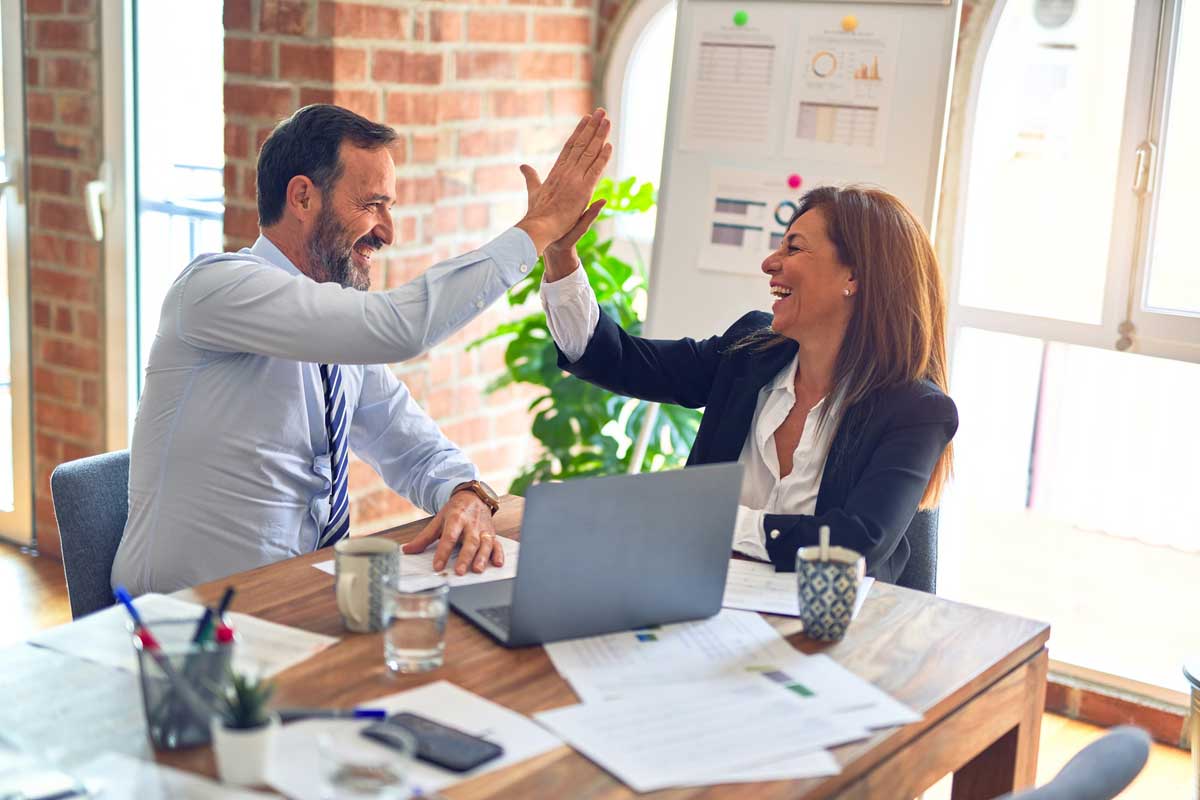 The World Economic Forum has long been at the forefront of recognizing the strategic importance of sustainable value creation objectives for business. While interest has mostly focused on how large corporations contribute to the global economy and sustainable development objectives, small and mid-sized enterprises (SMEs) are often overlooked as major drivers of economic activity, as well as social and environmental progress around the world.
A new report released today finds factors that previously disadvantaged SMEs can lead them to new opportunities. Nine case studies from multiple industries and regions highlight what SMEs can do to increase their future readiness.
Developed in collaboration with the National University of Singapore Business School, the University of Cambridge Judge Business School and Entrepreneurs' Organization, the report also finds that SMEs are lagging behind in terms of societal impact. Although there is a clear need to operate in line with sustainability goals, many SMEs have yet to include explicit strategies and performance measurement centred on societal impact.
The top challenges cited by SME executives include talent acquisition and retention (for 52.5% respondents), survival and expansion (43.8%), funding and access to capital (35.7%), non-supportive policy environment (21%), the difficulty of maintaining a strong culture and clear company purpose and value (20%).
SMEs can leverage their size, networks, people and the strengths of technology to support their goals of sustainable growth, positive societal impact and robust adaptive capacity. While it is essential for SMEs and the wider economy to increase their future readiness, they can thrive only insofar as the necessary supporting infrastructure and regulatory frameworks exist.
"We hope this will inspire and encourage SMEs and mid-sized companies to harness their potential in becoming a major driver of sustainable and inclusive economic growth and innovation by focusing on several core dimensions of future readiness," said Børge Brende, President, World Economic Forum.
"Through this report, the Forum aims to highlight the significant role SMEs can play not just locally but also globally. The New Champions Community is a step towards bringing these smaller companies into the forefront of global discourse around socioeconomic development and engaging them in a community of forward-thinking companies from across the world," said Stephan Mergenthaler, Head of Strategic Intelligence and Member of the Executive Committee, World Economic Forum.
The report aims to develop a deeper understanding of organizational capabilities and orientations needed for SMEs to successfully generate lasting financial growth, affect society and the environment positively, and develop high levels of resilience and agility.
It relies on robust research methods and combines rigorous primary and secondary research. The takeaways and conclusions presented in the research have been derived from an analysis of over 200 peer-reviewed articles and engagement of more than 300 CEOs and founders of SMEs through surveys and in-depth interviews.