Implementing peace deal only path for stabilization in Mali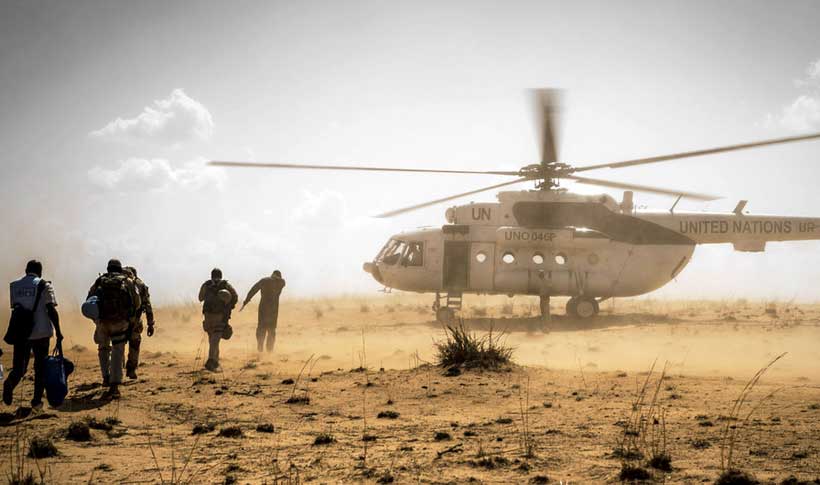 Implementation of the 2015 peace agreement in Mali provides the only pathway for stabilization there, the head of UN peacekeeping told the Security Council on Wednesday.
Jean-Pierre Lacroix updated ambassadors on developments in the West African country, where a UN operation, known by the French acronym MINUSMA, supports political processes and restoration of state authority against a backdrop of insecurity, intercommunal violence and increasing displacement.
MINUSMA was established following fighting between Government forces and Tuareg rebels in January 2012, leading to the occupation of northern Mali by radical Islamists.
The authorities and two separate armed group coalitions signed the peace deal three years later.
"The rapid and thorough implementation of the peace agreement remains the only viable path for the stabilization of Mali. It provides the framework for the required political and institutional reforms to restore and decentralize State authority, to build a Malian state that reflects the diversity and interests of all its citizens", said Mr. Lacroix.
"The peace agreement also provides for mechanisms to address the grievances of those Malians who feel excluded from the country's political life and economic development and who see little hope for their future."
National dialogue concludes
Despite slow starts and disagreements, both between and among the sides, the UN peacekeeping chief reported that progress has been achieved in Mali, such as the holding of an inclusive national dialogue which concluded in December.
Foreign Minister Tiébilé Dramé characterized it as a milestone for his country.
"The national dialogue was an important point in the life of the nation: a point at which a true national consensus was forged with lively solidarity," he said, speaking via videoconference.
"For his part, the President of Mali has taken the commitment of doing everything in his power to ensure that the resolutions and recommendations of the national dialogue, pursuant to current law, be implemented."
Regional plans
Another step forward has been the disarming and subsequent integration of former combatants into the national defence and security forces.
Mr. Lacroix said redeploying reconstituted army units to the north remains an "urgent priority", with a first battalion expected in the region by the end of the month: an important step towards restoring state authority nation-wide.
At the same time, the UN has increased its presence and activity in Mopti, located in central Mali, which has contributed to de-escalating intercommunal violence and massacres.
However, this has meant diverting assets from the north, leading to what Mr. Lacroix described as "dangerous gaps" in some areas. To address the challenge, MINUSMA will make some adaptations within its authorized troop strength.
"The plan provides for the establishment of a Mobile Task Force, which will enhance the Mission's ability to implement its mandate and protect civilians. It will make MINUSMA more agile, flexible and mobile with tailored units and enhanced capabilities, most importantly additional air mobility", he explained, before calling on ambassadors for their support.
Support for the Sahel
Mr. Lacroix began his briefing by addressing the "alarming" deteriorating security situation not only in Mali but in the wider Sahel.
Just last week alone, 89 soldiers from Niger were killed and 18 peacekeepers injured in two separate attacks. There has also been a rise in the use of improvised explosive devices (IEDs) against UN convoys.
"Terrorism continues to feed into inter-communal violence in the centre of Mali," he reported. "There are now more displaced persons suffering from hunger in the Mopti region than there were in the past."
The United Nations supports the G5 Sahel regional body, which brings together Burkina Faso, Chad, Mali, Mauritania and Niger, all of which are experiencing rising extremist violence.
French ambassador Nicolas de Rivière told the Council that following a recent summit held in his country, the G5 and its international partners have established a coalition for the Sahel.
"The aim is to step up our support for countries of the G5 Sahel, but also beyond that to incentivize them to engage in reform: of course, security reform, but also governance and human rights reform," he said. "With these conditions being met, we can eradicate terrorism."
Coronavirus: Commission boosts budget for repatriation flights and rescEU stockpile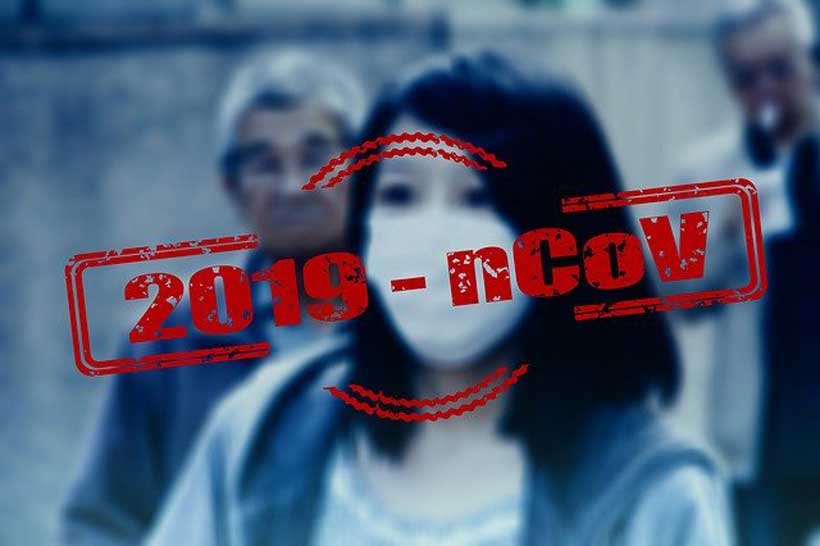 European Commission has proposed to make €75 million from the EU budget available to help Member States repatriate EU nationals and to increase the budget of the RescEU medical stockpile.
Commissioner Johannes Hahn, in charge of the EU budget, said: "Today's measure is yet another illustration of how the EU budget can add value when and where needed the most. It is also an illustration of European solidarity and cooperation at its best."
Commissioner for Crisis Management, Janez Lenarčič, said: "The safe return of our citizens is a priority. We are doing all we can to ensure they are reunited with their families as soon as possible during these difficult times. I would like to thank Member States for their efforts during this process. Our Emergency Response Coordination Centre continues working 24/7 with Member States in order to meet their requests."
Repatriation flights
Thanks to repatriation flights organised through the Union Civil Protection Mechanism and co-financed by the EU, 2,312 people have been already repatriated to Europe from China, Japan, the U.S., Morocco, Tunisia, Georgia, the Philippines and Cabo Verde since the beginning of the outbreak. More than 80 further repatriation flights are planned in the coming days.
Under the EU Civil Protection Mechanism, the EU contributes to the costs of repatriation flights that carry nationals of more than one Member State, based on a principle of solidarity.
RescEU stockpile
This European Commission proposal will increase the total budget of the first ever rescEU stockpile of medical equipment (ventilators, protective masks and essential medical gear) to €80 million.
Background
The Commission is putting forward a draft amending budget – a proposal to reorganise part of the EU spending for the year in line with the latest priorities – to secure funding for these operations.
The draft amending budget also foresees:
– €350 million of migration management assistance to Greece, to add to the extra €350 million emergency assistance already being deployed, in line with the commitment of President von der Leyen during her visit to Greece;
– €3.6 million for the the European Centre for Disease Prevention and Control to enhance the capacity to identify, assess and communicate threats to human health from communicable diseases, and in particular to increase the expert capacity in the light of the coronavirus crisis;
– €100 million to help Albania recover from the devastating earthquake on 26 November 2019, part of the €115 million Commission pledge and thetotal pledge of €1.15 billion;
– €3.3 million additional funding for the European Public Prosecutors' Office (EPPO) to boost its 2020 budget. The money will, for example, enable EPPO to recruit more quickly qualified staff and to buy IT equipment to start processing the first cases. Together with case-management support for EPPO mobilised already earlier this year, EPPO's total funding increase for 2020 is therefore at 48%.
Next steps
The European Parliament and the Council are now invited to approve the budgetary changes as quickly as possible, to make sure the money can go where the needs are the most pressing.
Celebrate your love for the ocean, virtually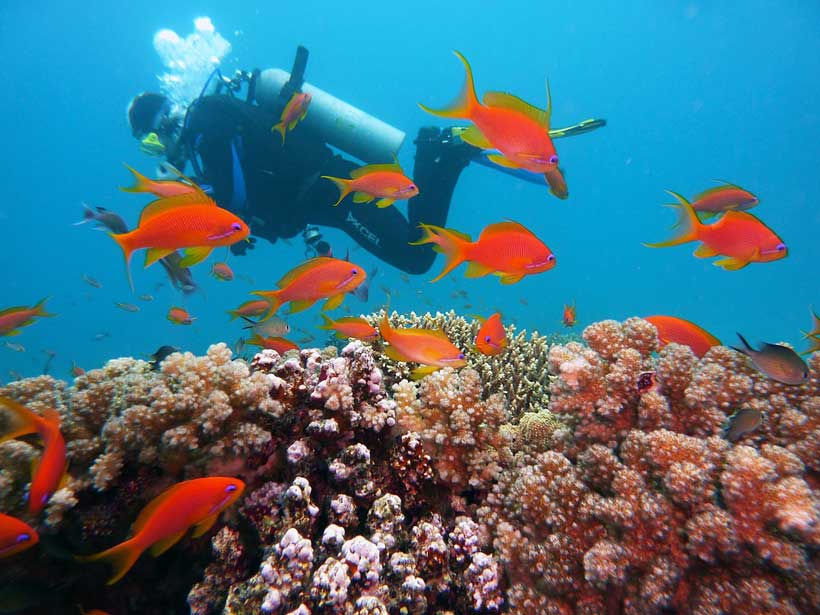 Remote diving is the new remote working.
Schools, events and activities in so much of the world have come to a standstill in the wake of COVID-19, with little or no movement recommended. But that does not mean we cannot still enjoy the world and mysteries that abound below and above its surface.
The Ocean Agency, a partner of the United Nations Environment Programme, is inviting parents and their little ones to experience the ocean and its astounding life forms from the comfort of their homes through a little armchair travel.
Get inspired and engaged with virtual dives, expeditions and ocean quizzes about the fascinating underwater world in a click on your phone or laptop.
Discover coral reefs—some of the Earth's most diverse ecosystems, full of color, life and mystery—and why they are vanishing at an unprecedented rate due to climate change, pollution and other destructive human activities. Find out why corals are glowing and what this means, not only for marine life, but also for our planet through the "Adventure behind Chasing Coral", the Voyager story that features the glowing corals phenomenon.
Who is your kindred reef species? Discover and make your own photo morph to share on social media here.
Get more details about coral reefs, which a quarter of all marine life calls home, and meet some of the ocean's most captivating creatures through the Google Earth Voyager. It is available on desktop, laptop, iPhone and iPad. Download the Google Earth App to dive in to explore the fascinating underwater world, including remnants of World War II as they stand today.
Take an excursion and encounter marine animals, manmade coral reefs and explore shipwrecks using Google Expeditions, available on iPhone and iPad only.
Explore much more here: https://theoceanagency.org/oceanedu
IEA support Luxembourg's ambitious energy transition goals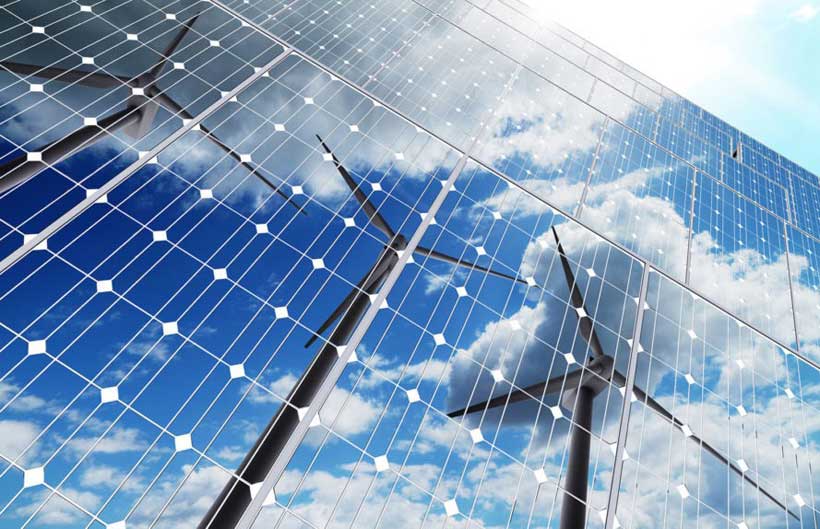 Luxembourg is targeting a sharp reduction in emissions by 2030, but new measures are needed to boost investment in renewables and energy efficiency, new IEA report says.
The International Energy Agency released its latest in-depth review of Luxembourg's energy policies today, welcoming the country's ambitions to shift to a low-carbon economy.
Luxembourg has shown positive signs in its efforts to move ahead with its clean energy transition, according to the report. While the country has enjoyed robust economic and population growth, its energy demand and greenhouse gas emissions have declined for much of the past decade, until they started to rise again in 2016, due to increased fuel sales to trucks in transit. The share of renewables in its energy supply has doubled since 2008.
"The Luxembourg government is committed to the goals of the Paris Agreement and has adopted ambitious energy sector targets, including reducing its greenhouse gas emissions by as much as 55% by 2030," said Dr Fatih Birol, the IEA's Executive Director. "The IEA is ready to support the government's efforts to achieve these goals, starting with the recommendations contained within this report."
The report notes that Luxembourg faces challenges in achieving its energy objectives. The country's energy supply is dominated by fossil fuels, and carbon dioxide emissions are rising since 2016. This trend is driven by higher fuel consumption in the transport sector, mostly from fuel sales to international freight trucks and commuters.
"It is encouraging that the government has embraced an electric vehicle initiative with the intention of reducing greenhouse gas emissions and fuel imports", Dr Birol said. The initiative is targeting the deployment of 800 public charging stations for electric vehicles by 2020. The aim is for 49% of all vehicles registered in Luxembourg and 100% of the national bus fleet to be electric by 2030. These goals are supported by subsidies for electric vehicles, major investments to increase the level and quality of electrified public transport, the introduction of free use of almost all forms of public transport in March 2020, and gradual increases in excise duties on diesel and gasoline. The report calls on the government to evaluate how much existing transport policies contribute to its energy sector targets and formulate a set of coherent measures to achieve a sustained reduction in fuel demand.
Luxembourg has the highest share of electricity imports among IEA member countries, with imports covering nearly 90% of electricity demand in 2018. Luxembourg expects its electricity demand to rise as a result of a growing population and economy and the increasing electrification of the transport and heat sectors.
The IEA report notes that Luxembourg is undertaking actions on several fronts to ensure a secure supply of electricity. The country is aiming to increase domestic electricity generation to cover one-third of national demand by 2030, mostly from solar PV and wind. Luxembourg is also actively cooperating with neighbouring countries on energy security and is planning to strengthen its electricity grid to support additional imports and domestic renewable generation. The report recommends that infrastructure plans and processes should be aligned with renewable energy deployment and should facilitate smart grid technologies such as demand‑side response, batteries and other energy storage options.
Luxembourg has generous support programmes for energy efficiency and renewable energy, two of the pillars of clean energy transitions. However, the IEA report finds that the country's low taxes on energy represent a barrier to the investments needed in energy efficiency and renewables to meet the government's targets. The report calls for the gradual introduction of carbon pricing, which if done wisely, could stimulate the behavioural changes and investments required for the transition to a low-carbon energy system. The government has announced a plan to introduce a carbon price in 2021.
"I strongly believe that both policy and regulatory reforms can help Luxembourg achieve a cost-efficient, equitable and sustainable pathway to meeting its ambitious energy transition goals," said Dr Birol.
Because of the exceptional situation resulting from the COVID-19 coronavirus epidemic, the IEA and the government of Luxembourg agreed to launch the report online rather than via a press conference.