Biodiversity loss: what is causing it and why is it a concern?
Biodiversity, or the variety of all living things on our planet, has been declining at an alarming rate in recent years, mainly due to human activities, such as land use changes, pollution and climate change.
On 16 January MEPs called for legally binding targets to stop biodiversity loss to be agreed at a UN biodiversity conference (COP15) in China in October. The conference brings together parties to the 1993 UN Biodiversity Convention to decide on its post-2020 strategy. Parliament wants the EU to take the lead by ensuring that 30% of EU territory consists of natural areas by 2030 and considering biodiversity in all EU policies.
What is biodiversity?
Biodiversity is traditionally defined as the variety of life on Earth in all its forms. It comprises the number of species, their genetic variation and the interaction of these lifeforms within complex ecosystems.
In a UN report published in 2019, scientists warned that one million species – out of an estimated total of eight million – are threatened with extinction, many within decades. Some researchers even consider we are in the middle of the sixth mass extinction event in Earth's history. Earlier known mass extinctions wiped out between 60% and 95% of all species. It takes millions of years for ecosystems to recover from such an event.
Why is biodiversity important?
Healthy ecosystems provide us with many essentials we take for granted. Plants convert energy from the sun making it available to other life forms. Bacteria and other living organisms break down organic matter into nutrients providing plants with healthy soil to grow in. Pollinators are essential in plant reproduction, guaranteeing our food production. Plants and oceans act as major carbon sinks.
In short, biodiversity provides us with clean air, fresh water, good quality soil and crop pollination. It helps us fight climate change and adapt to it as well reduce the impact of natural hazards.
Since living organisms interact in dynamic ecosystems, the disappearance of one species can have a far-reaching impact on the food chain. It is impossible to know exactly what the consequences of mass extinctions would be for humans, but we do know that for now the diversity of nature allows us to thrive.
What measures does the Parliament propose?
MEPs are calling for legally binding targets both locally and globally, in order to encourage more ambitious measures to ensure the conservation and the restoration of biodiversity. Natural areas should cover 30% of the EU territory by 2030 and degraded ecosystems should be restored. In order to guarantee sufficient financing, Parliament proposes that 10% of the EU's next long-term budget is devoted to conservation of biodiversity
In Latin America, farmers use microfinance to fight climate change
Sonia Gómez has spent her entire life around agriculture. She grew up on her parents' plantation in the fertile mountains of Costa Rica before opening her own organic farm several years ago. But that experience did little to prepare her for what has become a dire threat to her business: climate change.
Increasingly severe cycles of drought and flooding – which are being driven by global warming – have wreaked havoc on her crops of chilis, tomatoes and carrots.
"We don't know when it will rain or when it will be sunny," says Gómez, whose farm is in the foothills of Costa Rica's tallest volcano, Irazú. "It is difficult for us, as farmers, to work like this."
Globally, more than 1.5 billion people live or work on small farms, like Gomez's. They often cannot afford the advanced technology that could help them contend with the fallout from climate change.
The United Nations Environment Programme (UNEP) and Gomez are hoping to change that. In late November, Gomez's farm became an official test bed for low-cost, environmentally friendly technology designed to help farmers adapt to a changing climate. It now features everything from a seed bank to a high-tech irrigation system.
The effort is part of the Microfinance for Ecosystem-based Adaptation (MEbA) project, spearheaded by UNEP and implemented in Costa Rica along with Fundecooperación, a non-profit group and microfinance bank. Along with supporting the creation of 11 test farms, the initiative has worked with micro-lenders across Latin America to provide 17,000 loans to small-hold farmers looking to invest in eco-friendly solutions.
Seeds of change
"Helping small-scale farmers to adapt to climate change is crucial to fighting poverty, ensuring food security and preserving the biodiversity that provides us with vital resources," says Leo Heileman, UNEP Regional Director in Latin America and the Caribbean. "This move towards more sustainable and resilient agriculture requires the full support of financial institutions."
While it produces relatively little carbon dioxide itself, Latin America and the Caribbean is vulnerable to extreme weather induced by a changing climate. This is especially true in the so-called Dry Corridor of Central America, which includes El Salvador, Honduras and Nicaragua. More than 2 million people there depend on subsistence farming and by the end of the century, temperatures could rise up to 7 °C, according to some projections. That, say experts, would drastically alter weather patterns.
Since 2012, MEbA has provided technical assistance to financial institutions, helping them disburse more than US$ 29 million in loans to small-scale farmers in Colombia, Costa Rica, Ecuador, El Salvador, Peru and the Dominican Republic.
The project has helped farmers finance more than 30 strategies for adapting to climate change, from beekeeping to agroforestry. In late November, Fundecooperación also launched two new loan types that promote climate-smart agriculture and livestock farming.
Capital improvements
That financing has allowed farmers to re-invest in their land. Gomez's farm, which she calls La Sanita, Spanish for "healthy", features several innovations designed to safeguard against extreme weather. Those include a rainwater collection system built atop a greenhouse Gomez previously erected through a microloan from Fundecooperación. It funnels water directly to the roots of her plants through drip irrigation, reducing water loss through evaporation.
The farm, located in the province of Cartago, also has an organic fertilizer laboratory to improve soil productivity and a bank to preserve organic-grade seeds. As well, Gomez planted fruit trees and perennial herbs in the steepest areas of her farm to reduce soil erosion.
After months of restrictions due to the COVID-19 pandemic, the farm was formally inaugurated on 25 November during an online event. It wasn't the only 'demonstration plot' – another one, the Xoloitzcuintle farm, which grows vegetables for the country's famed hot sauces, joined La Sanita in proving the MEbA project's success in Cartago province.
The Xoloitzcuintle farm, led by María Fernanda Masís, is recovering the quality of its soil to cope with extreme weather events. Years of mechanical tillage and agrochemicals resulted in compacted soil, with little organic matter, that erodes easily when heavy rains arrive.
With support from the project, the farm is finding solutions for water management. Some are straightforward, like digging trenches to infiltrate water output, others more complex, like drip irrigation systems. Masís has also turned to organic fertilizers and put in place a silvo-agricultural system that taps into the farm's timber and fruit trees.
"Teaching by example is our best option," said Marianella Feoli, Executive Director of Fundecooperación. "Demonstration farms [like La Sanita and Xoloitzcuintle] facilitate exchanges between producers and help them learn from each other's experiences and invest in similar solutions through specialized credit products."
Climate Action: It's time to make peace with nature
The UN Secretary-General, António Guterres, has described the fight against the climate crisis as the top priority for the 21st Century, in a passionate, uncompromising speech delivered on Wednesday at Columbia University in New York.
The landmark address marks the beginning of a month of UN-led climate action, which includes the release of major reports on the global climate and fossil fuel production, culminating in a climate summit on 12 December, the fifth anniversary of the 2015 Paris Climate Agreement.
Nature always strikes back
Mr. Guterres began with a litany of the many ways in which nature is reacting, with "growing force and fury", to humanity's mishandling of the environment, which has seen a collapse in biodiversity, spreading deserts, and oceans reaching record temperatures.
The link between COVID-19 and man-made climate change was also made plain by the UN chief, who noted that the continued encroachment of people and livestock into animal habitats, risks exposing us to more deadly diseases.
And, whilst the economic slowdown resulting from the pandemic has temporarily slowed emissions of harmful greenhouse gases, levels of carbon dioxide, nitrous oxide and methane are still rising, with the amount of CO2 in the atmosphere at a record high. Despite this worrying trend, fossil fuel production – responsible for a significant proportion of greenhouse gases – is predicted to continue on an upward path.
'Time to flick the green switch'
The appropriate global response, said the Secretary-General, is a transformation of the world economy, flicking the "green switch" and building a sustainable system driven by renewable energy, green jobs and a resilient future.
One way to achieve this vision, is by achieving net zero emissions (read our feature story on net zero for a full explanation, and why it is so important). There are encouraging signs on this front, with several developed countries, including the UK, Japan and China, committing to the goal over the next few decades.
Mr. Guterres called on all countries, cities and businesses to target 2050 as the date by which they achieve carbon neutrality – to at least halt national increases in emissions – and for all individuals to do their part.
With the cost of renewable energy continuing to fall, this transition makes economic sense, and will lead to a net creation of 18 million jobs over the next 10 years. Nevertheless, the UN chief pointed out, the G20, the world's largest economies, are planning to spend 50 per cent more on sectors linked to fossil fuel production and consumption, than on low-carbon energy.
Put a price on carbon
For years, many climate experts and activists have called for the cost of carbon-based pollution to be factored into the price of fossil fuels, a step that Mr. Guterres said would provide certainty and confidence for the private and financial sectors.
Companies, he declared, need to adjust their business models, ensuring that finance is directed to the green economy, and pension funds, which manage some $32 trillion in assets, need to step and invest in carbon-free portfolios.
Far more money, continued the Secretary-General, needs to be invested in adapting to the changing climate, which is hindering the UN's work on disaster risk reduction. The international community, he said, has "both a moral imperative and a clear economic case, for supporting developing countries to adapt and build resilience to current and future climate impacts".
Everything is interlinked
The COVID-19 pandemic put paid to many plans, including the UN's ambitious plan to make 2020 the "super year" for buttressing the natural world. That ambition has now been shifted to 2021, and will involve a number of major climate-related international commitments.
These include the development of a plan to halt the biodiversity crisis; an Oceans Conference to protect marine environments; a global sustainable transport conference; and the first Food Systems Summit, aimed at transforming global food production and consumption.
Mr. Guterres ended his speech on a note of hope, amid the prospect of a new, more sustainable world in which mindsets are shifting, to take into account the importance of reducing each individual's carbon footprint.
Far from looking to return to "normal", a world of inequality, injustice and "heedless dominion over the Earth", the next step, said the Secretary-General, should be towards a safer, more sustainable and equitable path, and for mankind to rethink our relationship with the natural world – and with each other.
The race to zero emissions, and why the world depends on it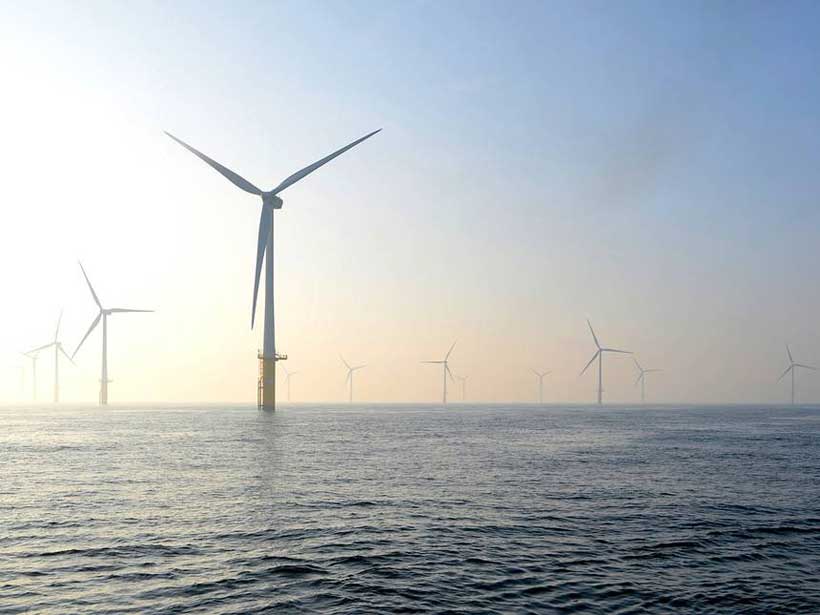 A host of countries have recently announced major commitments to significantly cut their carbon emissions, promising to reach "net zero" in the coming years. The term is becoming a global rallying cry, frequently cited as a necessary step to successfully beat back climate change, and the devastation it is causing.
What is net zero and why is it important?
Put simply, net zero means we are not adding new emissions to the atmosphere. Emissions will continue, but will be balanced by absorbing an equivalent amount from the atmosphere.
Practically every country has joined the Paris Agreement on climate change, which calls for keeping the global temperature to 1.5°C above pre-industrial era levels. If we continue to pump out the emissions that cause climate change, however, temperatures will continue to rise well beyond 1.5, to levels that threaten the lives and livelihoods of people everywhere.
This is why a growing number of countries are making commitments to achieve carbon neutrality, or "net zero" emissions within the next few decades. It's a big task, requiring ambitious actions starting right now.
Net zero by 2050 is the goal. But countries also need to demonstrate how they will get there. Efforts to reach net-zero must be complemented with adaptation and resilience measures, and the mobilization of climate financing for developing countries.
So how can the world move toward net zero?
The good news is that the technology exists to reach net zero – and it is affordable.
A key element is powering economies with clean energy, replacing polluting coal – and gas and oil-fired power stations – with renewable energy sources, such as wind or solar farms. This would dramatically reduce carbon emissions. Plus, renewable energy is now not only cleaner, but often cheaper than fossil fuels.
A wholesale switch to electric transport, powered by renewable energy, would also play a huge role in lowering emissions, with the added bonus of slashing air pollution in the world's major cities. Electric vehicles are rapidly becoming cheaper and more efficient, and many countries, including those committed to net zero, have proposed plans to phase out the sale of fossil-fuel powered cars.
Other harmful emissions come from agriculture (livestock produce significant levels of methane, a greenhouse gas). These could be reduced drastically if we eat less meat and more plant-based foods. Here again, the signs are promising, such as the rising popularity of "plant-based meats" now being sold in major international fast-food chains.
What will happen to remaining emissions?
Reducing emissions is extremely important. To get to net zero, we also need to find ways to remove carbon from the atmosphere. Here again, solutions are at hand. The most important have existed in nature for thousands of years.
These "nature-based solutions" include forests, peatbogs, mangroves, soil and even underground seaweed forests, which are all highly efficient at absorbing carbon. This is why huge efforts are being made around the world to save forests, plant trees, and rehabilitate peat and mangrove areas, as well as to improve farming techniques.
Who is responsible for getting to net zero?
We are all responsible as individuals, in terms of changing our habits and living in a way which is more sustainable, and which does less harm to the planet, making the kind of lifestyle changes which are highlighted in the UN's Act Now campaign.
The private sector also needs to get in on the act and it is doing so through the UN Global Compact, which helps businesses to align with the UN's environmental and societal goals.
It's clear, however, that the main driving force for change will be made at a national government level, such as through legislation and regulations to reduce emissions.
Many governments are now moving in the right direction. By early 2021, countries representing more than 65 per cent of global carbon dioxide emissions and more than 70 per cent of the world economy, will have made ambitious commitments to carbon neutrality. 
The European Union, Japan and the Republic of Korea, together with more than 110 other countries, have pledged carbon neutrality by 2050; China says it will do so before 2060.
Are these commitments any more than just political statements?
These commitments are important signals of good intentions to reach the goal, but must be backed by rapid and ambitious action. One important step is to provide detailed plans for action in nationally determined contributions or NDCs. These define targets and actions to reduce emissions within the next 5 to 10 years. They are critical to guide the right investments and attract enough finance.
So far, 186 parties to the Paris Agreement have developed NDCs. This year, they are expected to submit new or updated plans demonstrating higher ambition and action. Click here to see the NDC registry.
Is net zero realistic?
Yes! Especially if every country, city, financial institution and company adopts realistic plans for transitioning to net zero emissions by 2050.
The COVID-19 pandemic recovery could be an important and positive turning point. When economic stimulus packages kick in, there will be a genuine opportunity to promote renewable energy investments, smart buildings, green and public transport, and a whole range of other interventions that will help to slow climate change.
But not all countries are in the same position to affect change, are they?
That's absolutely true. Major emitters, such as the G20 countries, which generate 80 per cent of carbon emissions, in particular, need to significantly increase their present levels of ambition and action.
Also, keep in mind that far greater efforts are needed to build resilience in vulnerable countries and for the most vulnerable people; they do the least to cause
climate change but bear the worst impacts. Resilience and adaptation action do not get the funding they need, however.
Even as they pursue net zero, developed countries must deliver on their commitment to provide $100 billion dollars a year for mitigation, adaptation and resilience in developing countries.