Higher Productivity is Key to Thailand's Future Economic Growth and Prosperity
Thailand's growth slowed to an estimated 2.5 percent in 2019 from 4.1 percent in 2018, due to external and domestic factors. The economy is projected to pick up moderately to 2.7 percent in 2020 as private consumption recovers and investment picks up due to the implementation of large public infrastructure projects. As Thailand seeks to transition to high-income status by 2037, boosting productivity and reviving private investment will be critical, according to the World Bank's Thailand Economic Monitor report, released today.
Global economic growth is forecast to edge up to 2.5 percent in 2020 as investment and trade gradually recover from last year's significant weakness but downward risks persist. These risks include a re-escalation of trade tensions and trade policy uncertainty, a sharper-than expected downturn in major economies, and financial turmoil in emerging market and developing economies.
"A continued deceleration of economic activity in large economies, China, the Euro Area, and the United States, could have adverse repercussions across the East Asia region, through weaker demand for exports and the disruptions of global value chains," said Birgit Hansl, World Bank Country Manager for Thailand. "Financial investment, commodity, and confidence channels could further weaken the global economy and adversely impact Thailand's exports."
In 2019, declining exports and growing weaknesses in domestic demand were the key drivers of the slowdown in growth in Thailand. Agricultural commodity exports declined by 7 percent in the first three quarters of 2019, led by sharp decreases in export volumes for major products such as rice and rubber. Manufacturing exports declined by 6 percent in the same period, with electronics exports hardest hit. Thailand's strong currency, which has appreciated by 8.9 percent since last year, making the baht the strongest it has been in six years, has also impacted international tourism and merchandise exports.
The government has responded swiftly to the growth slowdown, through accommodative monetary policies and a fiscal stimulus package to boost economic growth. Going forward, the report recommends the governments consider policies to enhance the effectiveness of the stimulus by focusing on implementing major public investment projects, improving the efficiency of public investment management, and providing social protection coverage for vulnerable families.
The recent growth slowdown has highlighted Thailand's long-run structural constraints, with slowing investments and low productivity growth. In the last decade, Thailand's productivity growth has fallen to 1.3 percent over 2010-2016 from 3.6 percent over 1999-2007. Private investment has halved from 30 percent of GDP in 1997 to 15 percent in 2018, as foreign direct investments slowed, and progress stalled on projects under the Eastern Economic Corridor.
The report projects that if current trends continue, with no significant pickup in investment and productivity growth, Thailand's average annual growth rate will remain below 3 percent. To achieve its vision of being a high-income country by 2037, Thailand will need to sustain long-run growth rates of above 5 percent, which would require a productivity growth rate of 3 percent and increase investment to 40 percent of GDP.
"Boosting productivity will be a critical part of Thailand's long-term structural reform," said Kiatipong Ariyapruchya, World Bank Senior Economist for Thailand. "Increasing productivity, particularly of manufacturing firms, will depend on increasing competition and openness to foreign direct investments, and improving skills."
Sustaining higher productivity growth will require removing constraints that prevents new firms, especially foreign firms, and skilled professionals from entering the domestic market. These constraints include lifting restrictive laws, particularly for the services sector, implementing the new Competition Act with clear guidelines related to state-owned enterprises and price controls, and developing policies to build the skills and human capital needed for an innovative knowledge-based economy.
Leaving No Place Behind Within the MENA Is Critical for Economic Growth and Social Inclusion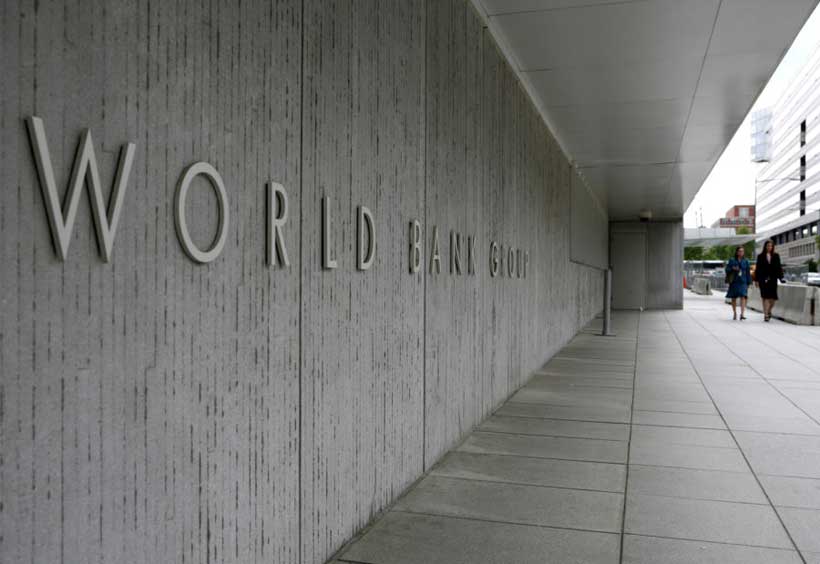 Where someone is born in the Middle East and North Africa (MENA) should not determine their ability to succeed in life, according to a new World Bank report launched today at the World Urban Forum (WUF10).
Convergence: Five Critical Steps Toward Integrating Lagging and Leading Areas in the Middle East and North Africa, says that enhancing opportunities and social services in governorates, towns, and villages that are economically distant from large metropolitan areas is key for faster economic growth and social inclusion in MENA. However, leaving no place behind does not mean doing the same policies and investments across the region – actions need to be tailored to local constraints and institutional systems.
"In the Middle East and North Africa, place matters for prosperity. Governments in the region have tried many ways to respond to the needs of people in lagging areas – much money has been spent on investment in these places," said Sameh Wahba, World Bank Global Director for Urban, Disaster Risk Management, Resilience, and Land. "To add jobs in poorer areas, policymakers have tried to insert new production facilities into these areas. To meet the need for decent homes and amenities in poor urban neighborhoods, money has been poured into massive housing projects."
"However," stressed Wahba, "spatial disparities continue to grow, or are closing more slowly than would be expected given the volume of investment directed to these locations. The main reason: the causes of spatial exclusion are not locational and physical but are economic and institutional."
Why is MENA so economically fragmented? The report identifies the following reasons:
Challenging business environments – most lagging areas in MENA have not been able to fully leverage their assets and abilities because the business environment and infrastructure in their cities and towns makes it hard for new firms to start and grow. One reason is that outside the capital city in MENA countries, smaller cities invariably lack the authority to raise their own revenues and to manage local service provision.
Lack of mobility – most residents in lagging areas are "stuck in place," unable to take full advantage of jobs that more vibrant urban economies offer. Credentialist education systems may be most to blame for making people immobile.
Barriers to trade – MENA's governments have created formidable obstacles to trade and migration. The main barriers are limits on news and information and practical constraints on travel and trade. For example, visa difficulties, weak infrastructure, and logistics hurdles.
"The Middle East and North Africa is suffering from spatially divergent development. The uprisings of the Arab Spring in part reflected grievances of citizens who were – or were perceived to have been – left behind, particularly by accidents of where they were born," says Somik Lall, World Bank Global Lead on Territorial Development Solutions, Lead Economist for Sustainable Development in Middle East and North Africa, and co-author of the report. "Although the trajectory of every nation in the region varies, one stated objective is clear for them all: improve outcomes for people in areas that have been left behind."
Convergence addresses the economic and institutional causes of these spatial disparities and focuses on five actions that can put countries in the MENA region on a path to territorial convergence:
Strengthen coordination and complementarities across initiatives. Development strategies are more likely to succeed if they are multidimensional, including access to energy, transport, land, and markets—in the same place, whether sequentially or concurrently. A good place to start is by anchoring investments in and around cites.
Redistribute roles and responsibilities across tiers of government. Citizens in different parts of the country have varying needs, and local conditions require flexible service delivery models. Redistributing responsibilities for local revenue generation and local service provision to local governments can make them better equipped and more accountable.
Enable mobility of people between lagging and leading areas. On average, people in MENA are half as mobile domestically as people in other parts of the world. Our research shows that living standards of people moving internally to major cities can increase by an average of 37 percent in the region. Education systems across the region need to be reoriented toward marketable skills.
Build dense and connected cities. Well-functioning cities offer a wide variety of jobs – for women and men. Making land markets in cities more efficient is critical for agglomeration and specialization – two dynamics that enhance job creation and economic prosperity. Whether in larger or in smaller (secondary) cities, agglomeration and specialization require the benefits from high economic density, which concentrates economic activity geographically. For this, the fabric of cities needs to be spatially connected, dense with people, and transit-oriented—not sprawling that perpetuates the dispersion of people and jobs. Planners and regulators can attract firms to invest in cities by reducing frictions such as zoning regulations, impediments to property acquisition and new construction (costs, height limits, density limits), challenges to local business registration and licensing, limits on news and information, and obstacles to developing local business networks.
Enhance market access nationally and regionally. Historically, MENA's cities were part of economically important global trade networks. Many of these cities persisted into modern times as large urban areas. But governments in the region have managed to shrink the networks from global to local. These networks have, at a minimum, to be expanded to national and regional dimensions. A good place to start would be to improve the links across national borders—reducing tariffs, improving logistics, and facilitating trade, and instituting migration protocols. Such efforts will grow the economies, providing much-needed resources to redistribute in areas left behind.
In fact, the publication encourages regional integration across the MENA region, contending that integration will break down the walls between countries, connect firms to larger markets, and foster ever-larger scale and agglomeration economies specializing in tradable goods and services.
Lall highlighted that, "All levels of government have roles to play – the national, the provincial, and the local.  By requiring that interventions across the board be responsive to the basic needs of all, we can bring more people in forgotten places into jobs than ever before."
Georgia: The importance of maintaining reform momentum
Georgia remains committed to the implementation of the EU-Georgia Association Agreement. The months to come, however, will be key for Georgia to tackle increasing political polarisation and to demonstrate its continued reform commitment, particularly in the areas of electoral and judicial reform. These are some of the main takeaways from the 4th annual Association Implementation Report on Georgia, published today by the European Union ahead of the next EU-Georgia Association Council this spring.
"Georgia continues to be a reliable and important partner for the European Union. We will be closely following political developments over the coming months, in light of the worrying increase in political polarisation in the country. We expect a level playing field and pluralism in the media environment for the elections later this year", said High Representative/Vice-President Josep Borrell. "The European Union firmly supports Georgia's territorial integrity within its internationally recognised borders. Our engagement in conflict resolution remains strong through the work of the EU Special Representative and the EU Monitoring Mission".
Commissioner for Neighbourhood and Enlargement, Olivér Várhelyi, stated: "It is crucial that Georgia continues to progress on the implementation of key reforms under the EU-Georgia Association Agreement. Additional structural reforms, for instance on financial infrastructure, better integration in global markets, and improving the investment climate are required to make Georgia's economy more resilient. Continuing to fight abuses of the visa free regime also remains key. The European Union is ready to provide further assistance to support Georgia's efforts."
Key findings
Today's report, prepared by the European External Action Service and the European Commission and covering the period since the last Association Council in March 2019 , shows that Georgia remains committed to the obligations and undertakings of the Association Agreement. Alignment to the EU acquis, as well as to European standards, particularly in the area of human rights, has effectively continued. However, challenges remain in the areas of electoral reform, political dialogue and reform of the judiciary.Going forward, it is essential that the parliamentary elections are held in a free and fair environment and that the selection procedure for Supreme Court Judges adheres to all recommendations made by the Venice Commission and is carried out in a transparent manner and in line with a genuinely merit-based nomination process. Legislative changes in line with international recommendations and implementation of the fourth wave of reforms will be important throughout 2020.
With the EU as Georgia's largest trade partner, the country has further aligned its legislation with EU standards and norms to facilitate the trade of food and non-food products. Additional structural reforms are required to make Georgia's economy less vulnerable to external developments and to enhance the investment climate. While efforts towards drafting energy sector legislation have continued, Georgia's overall level of implementation of the energy acquis only amounts to 25%.In particular,given the growing urgency for climate action, the adoption of energy efficiency laws will be essential.
Papua New Guinea Economy Facing Economic Headwinds
Papua New Guinea (PNG)'s economy continues to face economic headwinds resulting from global and domestic economic uncertainties, according to the latest World Bank economic update for the country, released today.
PNG Economic Update: Facing Economic Headwinds, looks at key recent developments in PNG's economy and places these in a longer-term and global context.
According to the report, PNG's GDP growth surge in 2019 was driven by a rebound in the resources sector of the economy (following the February 2018 earthquake), which masked slower growth of the non-resource economy. This in turn has been reflected in sluggish domestic demand, as confirmed by a shortfall in non-resource tax revenue and lower inflation.
GDP growth, which rebounded to 5.6 percent in 2019, is expected to fall and hover at around 3 percent on average between 2020­ and 2022, posing many negative risks, including exposure to unexpected external shocks or potential domestic political and economic turbulence, according to the report.
"PNG's growth outlook remains positive, but projected GDP growth rates are lower than our previous forecasts, mainly due to delays in finalizing agreements and launching large new resource projects," said Ilyas Sarsenov, World Bank Senior Economist for Papua New Guinea.
The report also cites heightened global uncertainty as a reason for the downgrade in the growth outlook, including continuing trade tensions despite the recent partial trade deal between the United States and China, and the emergence of new risks to Chinese and global growth, including the recent coronavirus outbreak.
The report also provides an in-depth examination of the relationship between inclusiveness of growth and human capital (the health, knowledge, skills and resilience people accumulate). The report evaluates the implications of recent trends and policy reforms alongside the government's stated development objectives, emphasizing that increased investment in human capital will be a critical prerequisite to achieving quality and inclusive growth in PNG.
"To accelerate inclusive development, in addition to the recent initiatives to improve infrastructure connectivity, it will be important for the government to make education and healthcare more accessible and affordable and create more opportunities for skills development, particularly among youth," said Allan Tobalbal Oliver, World Bank Acting Country Manager in PNG.