Commission presents first reflections on building a strong social Europe for just transitions
The Commission today presents a Communication on building a strong social Europe for just transitions. It sets out how social policy will help deliver on the challenges and opportunities of today, proposing action at EU level for the months to come, and seeking feedback on further action at all levels in the area of employment and social rights. Already today the Commission launches the first phase consultation with social partners – businesses and trade unions – on the issue of fair minimum wages for workers in the EU.
Valdis Dombrovskis, Executive Vice-President for an Economy that Works for People, said: "Europe is going through a momentous shift. As we go through the green and digital transformation, as well as an ageing population, the Commission wants to ensure that people remain centre stage and that the economy works for them. We already have an instrument, the European Pillar of Social Rights. Now we want to ensure that the EU and its Member States, as well as stakeholders, are committed to its implementation."
Nicolas Schmit, Commissioner for Jobs and Social Rights, said: "The working lives of millions of Europeans will change in the coming years. We need to take action to allow the future workforce to flourish. Europe's innovative and inclusive social market economy must be about people: providing them with quality jobs that pay an adequate wage. No Member State, no region, no person can be left behind. We must continue to strive for the highest of standards in labour markets, so that all Europeans can live their lives with dignity and ambition."
Europe today is a unique place where prosperity, fairness and a sustainable future are equally important goals. In Europe, we have some of the highest standards of living, best working conditions and most effective social protection in the world.That said, Europeans face a number of changes such as the move to a climate-neutral economy, digitalisation and demographic shifts. These changes will present the workforce with new challenges and opportunities. The European Green Deal – our new growth strategy – must ensure that Europe remains the home of the world's most advanced welfare systems and is a vibrant hub of innovation and competitive entrepreneurship.
Today's publications build on the European Pillar of Social Rights, proclaimed by EU institutions and leaders in November 2017. The Commission asks all EU countries, regions and partners to present their views on the way forward as well as their plans to deliver on the Pillar's objectives. This will feed into the preparation of an Action Plan in 2021 that reflects all contributions, and that will be submitted for endorsement at the highest political level
For its part, the Commission today sets out planned initiatives that will already contribute to the implementation of the EU Pillar. Key actions in 2020 include:
Fair minimum wages for workers in the EU
A European Gender Equality Strategy and binding pay transparency measures
An updated Skills Agenda for Europe
An updated Youth Guarantee
Platform Work Summit
Green paper on Ageing
Strategy for persons with disabilities
Demography Report
European Unemployment Re-insurance Scheme
These actions build on work already done by the EU since the Pillar's proclamation on 2017. But action at EU level alone is not enough. The key to success lies in the hands of national, regional and local authorities, as well as social partners and relevant stakeholders at all levels. All Europeans should have the same opportunities to thrive – we need to preserve, adapt and improve what our parents and grandparents have built.
Consultation on fair minimum wages
The number of people in employment in the EU is at a record high. But many working people still struggle to make ends meet. President von der Leyen has expressed her wish that every worker in our Union has a fair minimum wage that should allow for a decent living wherever they work.
Today the Commission launches a first phase consultation of social partners – businesses and trade unions – on the issue of a fair minimum wage for workers in the EU. The Commission is in listening mode: we want to know whether social partners believe EU action is needed, and if so, if they wish to negotiate it between themselves.
There will not be a one-size-fits-all minimum wage. Any potential proposal will reflect national traditions, whether collective agreements or legal provisions. Some countries already have excellent systems in place. The Commission wishes to ensure all systems are adequate, have sufficient coverage, include thorough consultation of social partners, and have an appropriate update mechanism in place.
Background
Social justice is the foundation of the European social market economy and at the heart of our Union. It underpins the idea that social fairness and prosperity are the cornerstones for building a resilient society with the highest standards of well-being in the world.
The moment is one of change. Climate change and environmental degradation will require us to adapt our economy, our industry, how we travel and work, what we buy and what we eat. It is expected that artificial intelligence and robotics alone will create almost 60 million new jobs worldwide in the next 5 years, while many jobs will change or even disappear. Europe's demography is changing; today we live longer and healthier lives, thanks to progress in medicine and public health.
These changes, opportunities and challenges affect all countries and all Europeans. It makes sense to face them together and address change upfront. The European Pillar of Social Rights is our answer to these fundamental ambitions. The Pillar expresses 20 principles and rights essential for fair and well-functioning labour markets and welfare systems in 21st century Europe.
Climate-neutral Europe: EU invests more than €100 million in new LIFE Programme projects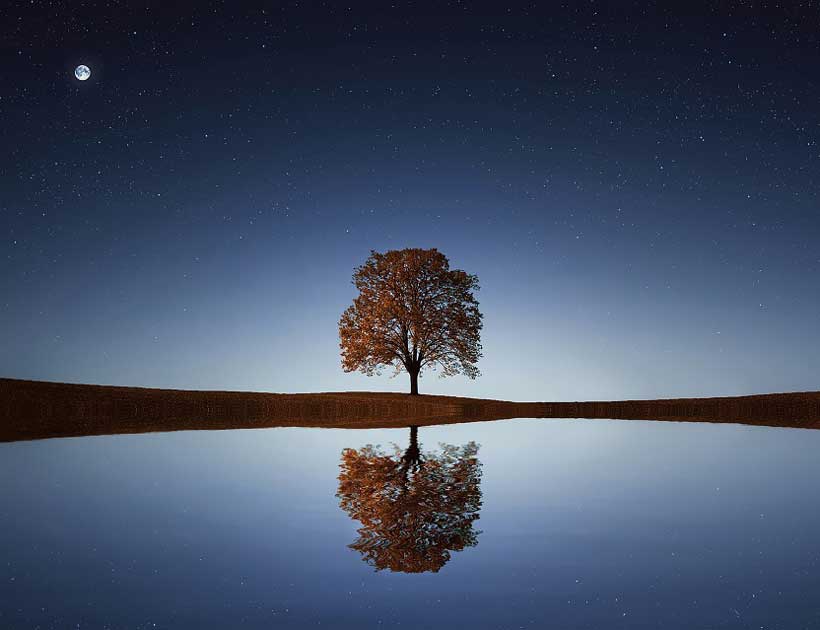 The European Commission today announced an investment of €101.2 million for the latest projects under the LIFE programme for the Environment and Climate Action. The funding will support 10 large-scale environment and climate projects in nine Member States, helping Europe's transition to a sustainable economy and climate neutrality. Theseprojects are located in Cyprus, Estonia, France, Greece, Ireland, Latvia, Slovakia, Czechia and Spain.
Executive Vice-President of the European Commission Frans Timmermans said: "The European Green Deal is about improving the well-being and prosperity of our citizens, while protecting nature and the climate. LIFE projects have played an important role for many years and have a big impact on the ground. With today's €100 million investment we will help to preserve precious natural habitats, keep the air clean, and cut pollution in many lakes and rivers in Europe."
Commissioner for the Environment, Oceans and Fisheries Virginijus Sinkevičius said: "LIFE integrated projects enable Member States' authorities to make a real difference to the environment and people's lives. The projects will help Member States to conserve nature, improve air and water quality, and make the economy greener. This will improve our resilience to the changing climate."
Integrated projects improve citizens' quality of life by helping Member States comply with EU legislation in six areas: nature, water, air, waste, climate change mitigation and climate change adaptation. They support implementation of environmental and climate legislation in a coordinated manner and on a large territorial scale, leveraging funding from other EU sources, national and regional actors and private investors.
The LIFE investment is set to mobilise over €6.5 billion of complementary funds, as Member States can also make use of other EU funding sources, including agricultural, regional and structural funds, Horizon 2020, as well as national funds and private sector investment.
The large-scale projects will support the European Green Deal and the EU's ambition of becoming the world's first climate-neutral continent by 2050. They will help to restore and conserve ecosystems and species we all depend on, move towards a circular economy, improve air and water quality, boost sustainable finance and increase climate resilience in Europe.
Impact on the ground
Nature conservation: Integrated projects in Estonia, Ireland and Cyprus will help to conserve Europe's nature and improve the management of the EU Natura 2000 network of protected areas. Many important habitats and species will benefit, from forests, farmlands, grasslands, coastal areas and peatlands to pollinators. These habitats also serve as valuable carbon sinks.
Waste management: A project in Greece will promote waste prevention and re-use, reducing the amount of municipal waste going to landfill. New waste indicators and standards will be developed to help build the circular economy.
Air quality: LIFE funding will assist Slovakia in complying with EU directives on air quality, reducing the population's exposure to harmful air pollutants. Neighbouring Czechia, affected by similar air quality problems, will also benefit.
Water: Integrated projects working at river basin-scale will protect and improve water quality in Ireland and Latvia's rivers and lakes, enabling the countries to meet their obligations under the EU Water Framework Directive.
Climate change adaptation: LIFE funding will also support increased resilience to climate change. Projects will integrate climate change adaptation into planning and other policy areas in Spain as well as building adaptation capacity in France using nature-based solutions.
Sustainable finance: Also in France, an integrated project will help bridge significant knowledge gaps in this area and bring green financial products into the mainstream.
Background
The LIFE programme is the EU's funding instrument for the environment and climate action. It has been running since 1992 and has co-financed more than 5,400 projects across the EU and in third countries. At any given moment some 1,100 projects are in progress. The budget for 2014-2020 is set at €3.4 billion in current prices. LIFE integrated projects were introduced in 2014 to help Member States comply with key EU environmental, nature and climate legislation. For the next long-term EU budget for 2021-2027, the Commission is proposing to increase funding by almost 60% for LIFE.
EU Interreg programme celebrates 30 years of bringing citizens closer together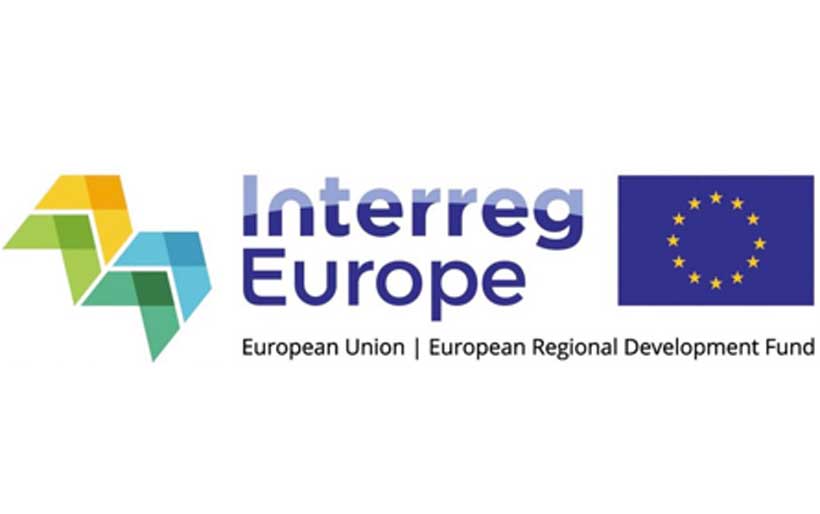 The year 2020 marks 30 years since the start of Interreg, the EU's emblematic programme that aims at encouraging territorial cooperation between border regions. In light of this celebratory year, Commissioner for Cohesion and Reforms, Elisa Ferreira,issued the following statement:
"Interreg is a programme that is very dear to my heart. As a unique instrument of cooperation, supported by cohesion funding, Interreg allows regions and countries to work together to solve common challenges. Interreg projects are concrete examples that borders do not have to be barriers, but can be an opportunity for growth and successful cooperation. Over the past 30 years, and thanks to numerous projects supported by the EU, Interreg has brought the more than 170 million Europeans living in border regions closer together, improved their lives, and created new opportunities for cooperation.
The 30 year celebration of Interreg happens in a crucial time of the EU's history. As we face serious global and local challenges, we need to regain citizens' trust and ensure we deliver. Interreg has been acting now for 30 years to leave no one behind and to build Europe brick-by-brick. The intention is to continue this mission but also to use this celebrative occasion to question, to re-think, and to give a new breath to what we consider as a fundamental value in the European Union: the spirit of cooperation, driven by the firm belief that we are stronger together."
Background
Launched in 1990, the European Territorial Cooperation (ETC), better known as Interreg, is an emblematic Cohesion Policy programme that provides a framework for the implementation of joint actions and policy exchanges between national, regional and local actors from different Member States. The overarching objective of European Territorial Cooperation (ETC) is to promote a harmonious economic, social and territorial development of the Union as a whole. Interreg is built around three strands of cooperation: cross-border (Interreg A), transnational (Interreg B) and interregional (Interreg C).
Five programming periods of Interreg have succeeded each other: INTERREG I (1990-1993) – INTERREG II (1994-1999) – INTERREG III (2000-2006) – INTERREG IV (2007-2013) – INTERREG V (2014-2020).
The Interreg cooperation programmes cover the entire European continent with a total budget of over €12 billion, including EU and Member States' contribution, during the 2014 – 2020 programming period.
The Interreg 30 year campaign will roll out throughout 2020 under the themes: neighbours, green and youth. The campaign will take stock of the past achievements and look forward to what can be done more and better in the future.
Future ACP-EU Partnership
What is the Cotonou Partnership Agreement between the EU and African, Caribbean and Pacific countries?
The Cotonou Partnership Agreement is the legal framework governing the relations between the EU and 79 countries in Africa, the Caribbean and the Pacific (ACP). It is one of the oldest and most comprehensive frameworks of cooperation between the EU and third countries. Signed in 2000 and due to expire on 29 February 2020, the Agreement unites more than one hundred countries (EU member states + 79 ACP countries) and represents over 1.5 billion people stretched over four continents.
The EU-ACP partnership focuses on the eradication of poverty and inclusive sustainable development for ACP and EU countries. It is divided into three key action areas: development cooperation, political dialogue and trade.
Why does it need to be modernised and why is this important?
The world has changed considerably since the Cotonou Agreement was adopted almost two decades ago in 2000. Global and regional contexts (in Europe, Africa, the Caribbean and the Pacific) have evolved significantly – and so have the common global challenges and opportunities to be grasped. Thus, the core objectives of the partnership have to be reviewed to adapt to the new realities. The EU is therefore seeking a comprehensive political agreement, setting a modern agenda framed by the internationally agreed sustainable development roadmaps (the UN 2030 Agenda, the Sustainable Development Goals (SDGs), the Addis Ababa Action Agenda, as well as the Paris Agreement, the New EU Consensus on Development, the Global Strategy on EU Foreign and Security Policy, etc.). The coming months will be crucial, as the EU is about to enter a new era in its relationship with ACP countries. The negotiations will pave the way for new dynamics and cooperation going beyond the traditional development dimension.
What are the potential benefits? What change will a new era of EU-ACP relations bring for people?
Building on the lessons learned during four decades of cooperation and having assessed the challenges and possibilities in the new context, the future agreement can bring new opportunities. By setting up a powerful political alliance, the EU and its partners will be in a position to develop solutions to the challenges faced in each region. These include growth and job creation, human development and peace, migration and security issues. Many of today's challenges of a global dimension require a concerted, multilateral approach, in order to achieve tangible results. A good example was the successful coalition we set up in 2015 that ultimately led to the conclusion of the Paris Agreement on climate change. This shows that the ACP-EU partnership has the power to lead responses to global challenges. If we join forces, we can form a majority worldwide, as the EU and ACP countries represent more than half of the seats at the United Nations. Together, we can make a difference and set a global agenda in international forums.
Under the negotiating directives, the EU's strategic priorities include:
– Speeding up progress towards meeting the goals of UN 2030 Agenda for Sustainable Development and eradicating poverty in all its dimensions;
– Moving inclusive, sustainable and economic development forward;
– Building stronger states and societies (through peace, security, justice and fighting against terrorism);
– Supporting private sector development and enhancing regional integration;
– Promoting and upholding human rights, fundamental freedoms, democracy, the rule of law and good governance;
– Managing mobility and migration issues;
– Supporting the transition to low greenhouse gas emissions and developing climate resilient economies;
– Ensuring environmental sustainability and sustainable management of natural resources.
How do EU and ACP countries intend to achieve these objectives?
Through a new structure better adapted to each region's needs.
The proposed new structure consists of a combination of:
– A common foundation agreement (containing values & principles common to the EU and Africa, the Caribbean, and the Pacific, and the overarching objectives) at EU-ACP level;
– Three strengthened regional partnerships (EU-Africa, EU-Caribbean, EU-Pacific), in the form of specific protocols. These three strong, action-oriented pillars will enable the relevant actors to participate in the negotiation, governance and implementation of the future partnership while respecting the subsidiarity principle.
These three "regions" will manage the flexible regional partnerships themselves, providing for a greater role for the relevant regional organisations in the establishment and management of the future regional partnerships.
Our new partnership can act as a powerful tool to strengthen our relations with the countries as a group, as well as with each "region" (namely Africa, the Caribbean and the Pacific), and to focus on key tailored priorities. This will also allow for the further development of our "continent-to-continent" relationship with Africa.
What are the specific priorities proposed towards the African region?
The priorities proposed by the European Union for the EU Africa partnership are to focus on achieving peace and stability, managing migration and mobility, consolidating democracy and good governance, unleashing economic opportunities, reaching human development standards, and addressing climate change. The proposal is fully in line with the outcome of the African Union-European Union Summit held in November 2017 in Abidjan.
What is the link between the future ACP-EU Partnership and the new Africa-Europe Alliance for Sustainable Investment and Jobs announced by President Juncker?
The new Africa-Europe Alliance for Sustainable Investment and Jobs aims to bring our continents closer together by promoting a substantial increase in private investment from both Europeans and Africans, helping improve the business environment, boosting trade and job creation, while supporting education and skills that will benefit European and African people alike.
It will therefore contribute to the economic agenda of the African regional pillar of the future ACP-EU Partnership.
Increasing investment in Africa, especially in strategic sectors where the European Union has a value added, is among the EU's key priorities. The new Africa-Europe Alliance for Sustainable Investment and Jobs is not a stand-alone initiative. It is part of the wider set of strategic frameworks and a crucial element to deliver on the AU-EU Abidjan Summit Declaration.
What are the specific priorities proposed for the Caribbean region?
The key areas of cooperation for the regional partnership with the Caribbean include addressing climate change, vulnerability, citizen security, good governance, human rights, human development and social cohesion. In the same way, fostering inclusive growth, deepening regional integration and ocean governance as well as reducing natural disasters effects are also high on the agenda.
What are the specific priorities proposed for the Pacific region?
The large number of island nations and their huge maritime territories make the Pacific countries an important player for the EU in tackling global challenges, particularly with respect to their vulnerability to natural disasters and climate change. Other priorities should focus on maritime security, sustainable management of natural resources, good governance, human rights, especially gender equality, and inclusive sustainable growth.
Will regional organisations have a role in the post-Cotonou partnership?
The growth of regional bodies has been a significant trend since the 1990s. Across the ACP countries, numerous regional organisations have emerged. Some have become key actors in international relations. The African Union, the Pacific Islands Forum and Cariforum especially have strengthened their respective roles, as have sub-regional organisations in Africa, including ECOWAS and SADC. The EU and the ACP countries will continue to rely on a multi-level system of governance that allows taking action at the most appropriate level (national, regional, continental or ACP), in line with the principles of subsidiarity and complementarity.
Will the civil society and private sector have a role in the agreement?
The EU values structured dialogue and is in favour of a multi-stakeholder approach that includes the private sector, civil society, and local authorities. These partners should be able to work in an enabling environment and have the opportunity to make a meaningful contribution to national, regional and global decision making.
Observer status
The Agreement should include a provision establishing that third parties that subscribe to the values and principles underpinning the Agreement and have an added value in fostering the specific objectives and priorities of the Partnership may be granted observer status.
What will change in terms of funding?
Discussions on the financial implications will be held at a later stage, given that the EU financial instruments are currently under negotiation as part of the European discussions on the next EU Multiannual Financial Framework (MFF) for 2021-2027. In this context, the EU has proposed a new single instrument for external action, superseding a number of existing external financing instruments. This also includes the European Development Fund (EDF) that currently provides support to African, Caribbean and Pacific countries.
What if the Cotonou Agreement expires before negotiations are concluded?
Parties have agreed on transitional measures to extend, without any change, the application of the Cotonou Agreement until December 2020. These measures will ensure the legal and political continuity of the ACP-EU Partnership. This is in line with the validity of the 11th EDF, which also expires in December 2020.
How long will the new agreement last?
The future EU-ACP partnership would be concluded for an initial period of 20 years. Three years before its expiry, a process should be initiated to re-examine what provisions should govern future relations. Unless a decision on terminating or extending the agreement is taken by the Parties, the agreement will be tacitly renewed for a maximum period of 5 years, until new provisions or adaptations have been agreed upon by all Parties. The agreement should also include a "rendez-vous" clause for a comprehensive revision of the strategic priorities, after the expiration of the UN 2030 Agenda.
Will Brexit affect the post-Cotonou agreement?
The EU will soon open talks over the future relationship with the UK, thus we can't predict if and how ACP-EU relations would be impacted at this stage.