ADB History Book Explains Asia's Five Decades of Economic Success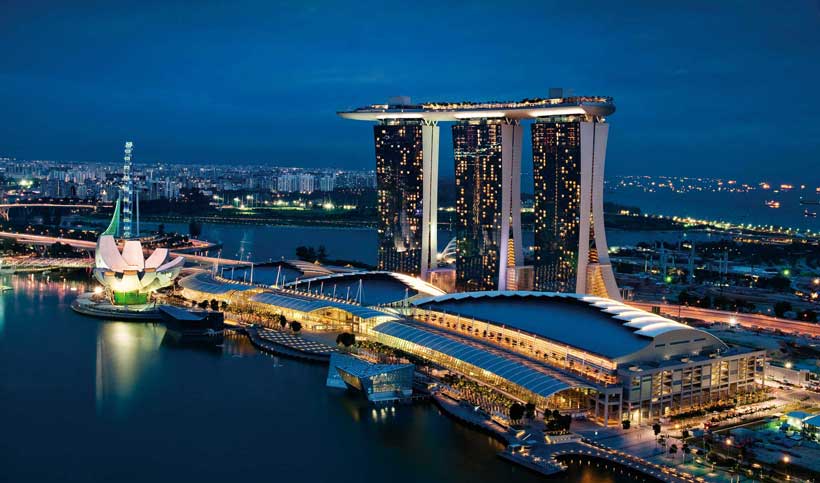 Sound economic policies and strong institutions have transformed Asia and the Pacific over the past five decades into a center of global dynamism, according to a new book from the Asian Development Bank (ADB). The book—Asia's Journey to Prosperity: Policy, Market, and Technology Over 50 Years—explains the reasons for Asia's economic success, while cautioning against complacency.
Developing Asia's share of global gross domestic product (GDP) rose from 4% in 1960 to 24% in 2018. Including Australia, Japan, and New Zealand, the share increased from 13% to 34%. During the same period, developing Asia's per capita GDP grew 15-fold (in constant 2010 United States dollars), from $330 to $4,903, boosting incomes and lifting hundreds of millions out of poverty.
"In 1966, when ADB was established, developing economies in the Asia and Pacific region were very poor. There was pessimism about prospects for industrialization and broad development. But the region's performance over the past 50 years has surpassed expectations by any measure—be it economic growth, structural transformation, poverty reduction, or improvement in health and education," said ADB President Mr. Takehiko Nakao.
The book emphasizes that there is no such thing as a unique "Asian Consensus" in the region's journey to prosperity. Rather, the policies pursued in Asia can be explained by standard economic theories, not so different from those prescribed by the "Washington Consensus" set of policies. Economic transformation in the region came about in much the same ways as in many developed economies. What was important was that many Asian countries took a pragmatic approach. They implemented import liberalization, opening up of foreign direct investment, financial sector deregulation, and capital account liberalization in a sequential way and based on meeting certain conditions.
In the past half century, many Asian countries enjoyed a "demographic dividend" and benefited from rapid technological progress, globalization, and the generally open trade and investment regimes of developed countries. However, even with favorable demographic and external conditions, the process of economic growth is not automatic.
Asia's postwar economic success owed much to creating effective policies and strong institutions. It was supported by governments' pragmatism in making policy choices, decisiveness in introducing reforms, and an ability to learn from their own and other's achievements and mistakes. In many countries, a clear vision for the future, which is often championed by forward-looking leaders and shared across a wide spectrum of social groups, contributed to broad-based growth and made a difference, especially when backed by a competent bureaucracy.
Over time, Asian economies adopted open trade and investment policies; facilitated agricultural modernization and industrial transformation; supported technological progress; invested in education and health; mobilized the high level of domestic savings for productive investments; promoted infrastructure development; pursued sound macroeconomic policies; and implemented policies for poverty reduction and inclusiveness.
The book notes that Asia should not be complacent and that it is too early to describe the 21st century as the "Asian Century". Developing Asia still faces pockets of persistent poverty, increasing income inequality, large gender gaps, environmental degradation, and climate change. Millions still lack adequate access to health, education, electricity, and safe drinking water. Mr. Nakao also pointed out that it will take more time for Asia to become as influential as the West has been over the last five centuries. Asia must continue to make efforts to strengthen its institutions, contribute to the development of science and technology, assume more responsibilities in tackling global issues, and articulate its own ideas.
The book was produced by a diverse ADB team, led by the management group of the Economic Research and Regional Cooperation Department and the President himself, over 3 years. It provides a broad historical overview of rapid transformation in all ADB's 46 developing economies, beyond the newly industrialized economies and several Southeast Asian countries discussed by the well-known 1993 World Bank publication, The East Asian Miracle. It considers a longer time horizon from the immediate postwar period to the present, capturing the transition from centrally planned systems to market-oriented economies. In writing, the team tried to make the book as interesting as possible by including anecdotes, data, and country examples.
The book consists of 15 chapters: (i) an overview of 50 years of development; (ii) the roles of markets and the state; (iii) industrial transformation; (iv) land reform and green revolution; (v) technological progress; (vi) education, health and demographics; (vii) investment and saving; (viii) infrastructure (energy, transport, water, and telecommunication); (ix) trade and foreign direct investment; (x) macroeconomic policies; (xi) poverty reduction and income equality; (xii) gender and development; (xiii) environmental sustainability and climate change; (xiv) multilateral and bilateral development finance; and (xv) regional cooperation. Several chapters benefit from contributions by staff engaged in ADB operations.
In highly uneven recovery, global investment flows rebound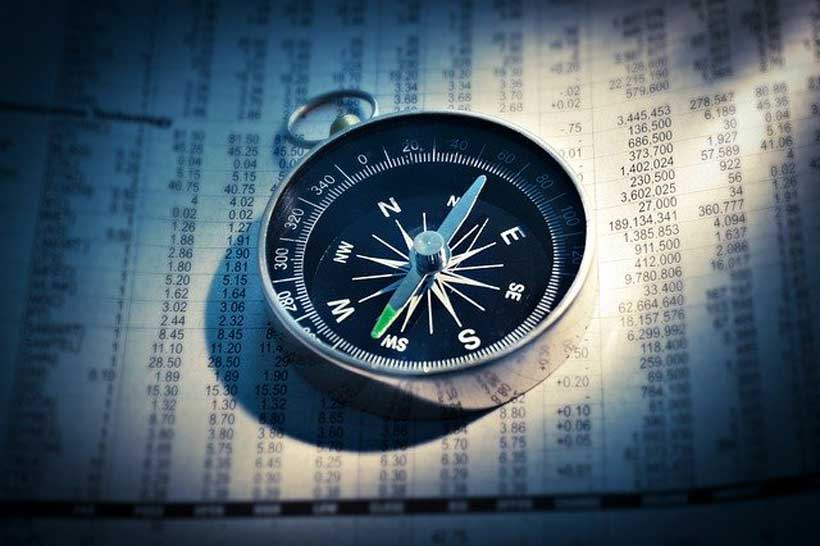 After a big drop last year caused by the COVID-19 pandemic, global foreign direct investment (FDI) reached an estimated $852 billion in the first half of 2021, showing a stronger than expected rebound.
That's according to the latest Investment Trends Monitor, released this Tuesday by the United Nations Conference on Trade and Development (UNCTAD).
It shows the increase in the first two quarters in FDI, recovered more than 70 per cent of the losses stemming from the COVID-19 crisis in 2020.
For the UNCTAD's director of investment and enterprise, James Zhan, the good news "masks the growing divergence in FDI flows between developed and developing economies, as well as the lag in a broad-based recovery of the greenfield investment in productive capacity."
Mr. Zhan also warns that "uncertainties remain abundant".
Global outlook
The duration of the health crisis, the pace of vaccinations, especially in developing countries, and the speed of implementation of infrastructure stimulus, remain important factors of uncertainty.
Other important risk factors are labour and supply chain bottlenecks, rising energy prices and inflationary pressures.
Despite these challenges, the global outlook for the full year has improved from earlier projections.
The growth in the next few months should be more muted than the in the first half of the year, but it should still take FDI flows to beyond pre-pandemic levels.
Uneven recovery
Between January and June, developed economies saw the biggest rise, with FDI reaching an estimated $424 billion, more than three times the exceptionally low level in 2020.
In Europe, several large economies saw sizeable increases, on average remaining only 5 per cent below pre-pandemic quarterly levels.
Inflows in the United States were up by 90 per cent, driven by a surge in cross-border mergers and acquisitions.
FDI flows in developing economies also increased significantly, totalling $427 billion in the first half of the year.
There was a growth acceleration in east and southeast Asia (25 per cent), a recovery to near pre-pandemic levels in Central and South America, and upticks in several other regional economies across Africa and West and Central Asia.
Of the total recovery increase, 75 per cent was recorded in developed economies.
High-income countries more than doubled quarterly FDI inflows from rock bottom 2020 levels, middle-income economies saw a 30 per cent increase, and low-income economies a further nine per cent decline.
Mixed picture for investors
Growing investor confidence is most apparent in infrastructure, boosted by favourable long-term financing conditions, recovery stimulus packages and overseas investment programmes.
International project finance deals were up 32 per cent in number, and 74 per cent in value terms. Sizeable increases happened in most high-income regions and in Asia and South America.
In contrast, UNCTAD says investor confidence in industry and value chains remains shaky. Greenfield investment project announcements continued their downward path, decreasing 13 per cent in number and 11 per cent in value until the end of September.
Agenda 2030
After suffering double-digit declines across almost all sectors, the recovery in areas relevant to Sustainable Development Goals (SDGs) in developing countries remains fragile.
The combined value of announced greenfield investments and project finance deals rose by 60 per cent, but mostly because of a small number of very large deals in the power sector.
International project finance in renewable energy and utilities continues to be the strongest growth sector.
The investment in projects relevant to the SDGs in least developed countries continued to decline precipitously. New greenfield project announcements fell by 51 per cent, and infrastructure project finance deals by 47 per cent. Both had already fallen 28 per cent last year.
Capabilities fit is a winning formula for M&A: PwC's "Doing the right deals" study
Ensuring there is a capabilities fit between buyer and target is key to delivering a high-performing deal, according to a new PwC study of 800 corporate acquisitions. . The study finds that capabilities-driven deals generated a significant annual total shareholder return (TSR) premium (equal to 14.2% points) over deals lacking a capabilities fit.
The "Doing the right deals" study looks at the 50 largest deals with publicly-listed buyers in each of 16 industries and evaluates the characteristics that delivered superior financial outcomes for the buyers, as measured by annual TSR.
A capability is defined as the specific combination of processes, tools, technologies, skills, and behaviours that allows the company to deliver unique value to its customers.
Two types of deals were found to outperform the market: capabilities enhancement deals – in which the buyer acquires a target for a capability it needs — and capabilities leverage deals – in which the buyer uses its capabilities to generate value from the target. These represent a true engine of value creation, delivering average annual TSR that was 3.3% points above local market indices. Deals without these characteristics – limited-fit deals – had an average annual TSR of -10.9% points compared to the local market indices.
While 73% of the largest 800 deals analysed sought to combine businesses that did fit from a capabilities perspective, 27% were limited-fit deals. The analysis shows that for every dollar spent on M&A, roughly 25 cents were spent on such limited-fit deals that in many cases destroyed shareholder value.
Alastair Rimmer, Global Deals Strategy Leader, PwC UK said: "Our analysis confirms that deals where the buyer is focused on enhancing its own capabilities or leveraging its capabilities to improve the target can result in a substantial TSR premium. Whether a deal creates value depends less on whether it is aimed at consolidation, diversification or entering new markets. What matters is whether there is a solid capabilities rationale between the buyer and the target."
Capabilities fit delivers shareholder value across industries
The capabilities premium was found to be positive across all of the 16 industries studied. The share of capabilities-driven deals was highest in pharma & life sciences (92%), an industry where deals often combine one company's innovation capabilities with another's strength in distribution. Other leading industries in capabilities fit deals were health services and telecommunications (both with 90% capabilities-driven deals) and automotive (86%). Limited fit deals were found to be most prevalent in the oil & gas industry (62%), where asset acquisition can play an important role in addition to capabilities fit.
The analysis shows that the stated strategic intent of a deal, as defined in corporate announcements and regulatory filings, has little to no impact on value creation. Whether a deal fits or not depends less on stated goals of consolidation, diversification or entering new markets. What matters is whether there is a capabilities fit between the buyer and the target. Deals aiming for geographic expansion notably stood out as performing less well than others, largely because many of them (34%) were limited-fit deals.
The M&A playing field has shifted due to COVID-19
More than ever, companies must be clear in defining which capabilities they can leverage to succeed, and which capabilities gaps they need to fill.
Hein Marais, Global Value Creation Leader, PwC UK added: "Deal rationales have shifted in a COVID context, reflecting the heightened need for new and different capabilities if an enterprise is to generate value and create sustained outcomes.  The need to move quickly increases the pressure to do deals at pace – and thereby the risk of failing to evaluate capabilities fit with enough care. Ensuring such capabilities fit, however, dramatically increases the chances of your deal creating value."
Companies may be overlooking the riskiest cyber threats of all
A majority of companies don't have a handle on their third-party cyber risks – risks obscured by the complexity of their business relationships and vendor/supplier networks. This is the finding of the PwC 2022 Global Digital Trust Insights Survey. The survey of 3,600 CEOs and other C-suite executives globally found that 60% have less than a thorough understanding of the risk of data breaches through third parties, while 20% have little or no understanding at all of these risks.
The findings are a red flag in an environment where 60% of the C-suite respondents anticipate an increase in cyber crime in 2022. They also reflect the challenges organizations face in building trust in their data — making sure it is accurate, verified and secure, so customers and other stakeholders can trust that their information will be protected.
Notably, 56% of respondents say their organizations expect a rise in breaches via their software supply chain, yet only 34% have formally assessed their enterprise's exposure to this risk. Similarly, 58% expect a jump in attacks on their cloud services, but only 37% profess to have an understanding of cloud risks based on formal assessments.
Sean Joyce, Global & US Cybersecurity & Privacy Leader, PwC United States said: "Organizations can be vulnerable to an attack even when their own cyber defenses are good; a sophisticated attacker searches for the weakest link – sometimes through the organization's suppliers. Gaining visibility and managing your organization's web of third-party relationships and dependencies is a must. Yet, in our research, fewer than half of respondents say they have responded to the escalating threats that complex business ecosystems pose."
Asked how their companies are minimizing third-party risks, the most common answers were auditing or verifying their suppliers' compliance (46%), sharing information with third parties or helping them in some other way to improve their cyber stance (42%), and addressing cost- or time-related challenges to cyber resilience (40%). But a majority have not refined their third-party criteria (58%), not rewritten contracts (60%), nor increased the rigor of their due diligence (62%) to identify third-party threats.
Simplifying the way to cybersecurity
Nearly three quarters of respondents said the complexity of their organization poses "concerning" cyber and privacy risks. Data governance and data infrastructure (77% each) ranked highest among areas of unnecessary and avoidable complexity.
Simplification is a challenge, but there is ample evidence that it is worthwhile. While three in 10 respondents overall said their organizations had streamlined operations over the past two years, the "most improved" in our survey (the top 10% in cyber outcomes) were five times more likely to have streamlined operations enterprise-wide. These top 10% organizations are also 10 times more likely to have implemented formal data trust practices and 11 times more likely to have a high level of understanding of third party cyber and privacy risks.
CEO engagement can make a difference
Executive and CEO respondents differ on how much the support the CEO provides on cyber, with CEOs seeing themselves as more involved in, and supportive of, setting and achieving cyber goals than their teams do. But there is no disagreement that proactive CEO engagement in setting and achieving cyber goals makes a difference. Executives in the "most improved" group, reporting the most progress in cybersecurity outcomes, were 12x more likely to have broad and deep support on cyber from their CEOs. Most executives also believe that educating CEOs and boards so they can better fulfill their cyber responsibilities is the most important act for realizing a more secure digital society by 2030.
Sean Joyce concluded: "Our survey shows that the most advanced organizations see cybersecurity as more than defense and controls, but as a means to drive sustained business outcomes and build trust with their customers. As leaders of organizations, CEOs set the tone for focusing their cyber teams on bigger-picture, growth-related objectives rather than narrower, short-term expectations."