Why Princeton is The Best Place to Raise A Family & Purchase Real Estate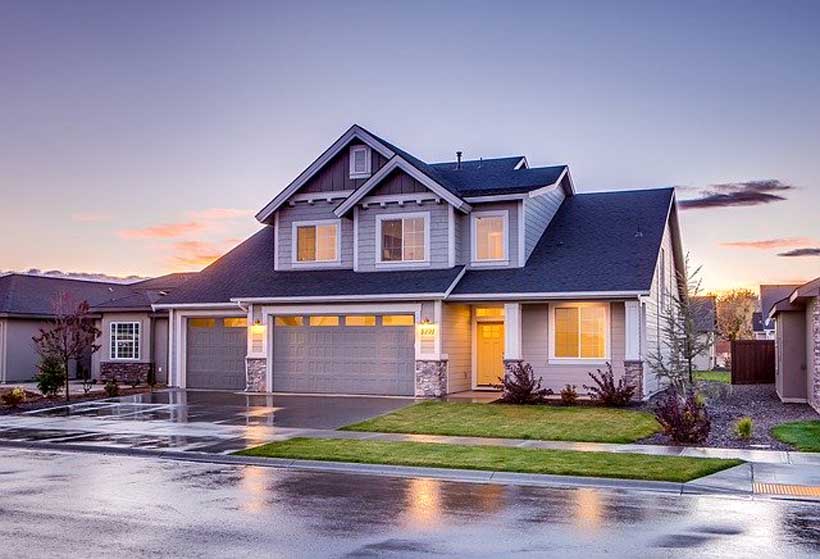 As parents, we are all put through many tests. One of these tests is choosing a home where one can raise their family and offer the best quality of life possible. As such, when choosing a city to raise your kids, you need to take a lot of factors into consideration. Among many, the most important of these factors are education, crime index, the potential for earning, and recreation.
One city that stands out in all these factors is Princeton, New Jersey. This article will examine the city from the perspective of the above-mentioned factors and help you in making a decision for your family home. Hopefully, by the end of the article, we'll have convinced you to buy a house in Princeton NJ.
A PART OF AMERICAN HISTORY BEFORE THERE EVEN WAS AN AMERICA
The area today known as Princeton was once home to the Lenni Lenape, a Native American tribe. European settlers first started to occupy the area in the late 17th century and, during the early stages of settlement, established the College of New Jersey, which is known today as Princeton University.
Princeton also played a role during the American Revolution and served as the site for the Battle of Princeton. General George Washington served the British an embarrassing defeat, forcing them to abandon the city and turning it into an early symbol of American independence.
CRIME INDEX
This is by far the most important factor, especially if you're considering the city to raise a family. However, there's little to worry about when it comes to Princeton. In 2018, there were 22 reported incidents of "violent crimes", which consisted of 16 incidents of assault and 6 robbery-related crimes. Compared to the national average (286 incidents of assault and 136 incidents for robbery-related crimes), these statistics are very low and show that Princeton is a relatively safe city.
EDUCATION
The status and caliber of Princeton University notwithstanding, the city is also able to boast when it comes to the local public school system. Over the past 5 years, Princeton High School has held an average qualification rate of 95%.
The foundation is just as strong with four elementary schools in the area, all of which feed to the one middle school of the area, which in turn feeds to Princeton High School.
POTENTIAL FOR EARNING
Princeton is located almost an hour away from New York City, which is one of most important economic hubs of not just the United States, but the world at large. Many people commute from Princeton to New York City for work and still manage to lead a happy and economically satisfactory life.
In the other direction, at almost the same distance is Philadelphia. Philadelphia is a major city and holds massive potential as far as earnings are concerned. As is with New York, many people commute from Princeton to Philadelphia for work.
CONCLUSION
As you can see, Princeton has a lot to offer. You should know there's a lot when it comes to recreation as well. The city has enough to keep you preoccupied including public parks, cafes, restaurants, theatres, museums, and so much more. All in all, one can lead a quality life in Princeton.
Build Your Stay Around These 7 Luxurious Destination Hotels
Whether you're planning an extended vacation or a quick getaway, it's essential to make the most out of your stay by choosing a great hotel in your dream location. Some hotels are destinations in themselves, becoming a place where travelers can enjoy a full vacation, without even leaving the property.
In fact, a recent Hilton survey found that 58% of respondents built their vacations around a specific hotel. When life is go, go, go and you are looking for a hotel that is your ultimate destination, it matters where you stay. As you plan for your next trip, here are seven dreamy hotels that will make your next getaway unforgettable, even if you never leave the hotel's pool.
Boulders Resort & Spa Scottsdale, Curio Collection by Hilton
Few resorts in the world can match the extraordinary natural setting of this luxury desert hideaway nestled in the lush Sonoran Desert. Boulders Resort & Spa Scottsdale, Curio Collection by Hilton, provides a luxurious, peaceful getaway with activities that transcend traditional resort offerings. Challenge yourself and others on the sun-splashed terrain of the two world-class golf courses or play on the cushioned courts to learn tennis and pickleball from an on-site professional. Enjoy outdoor adventures such as rock climbing, guided desert hikes, mountain biking, horseback riding, nature and wildlife tours and stargazing with a professional astronomer. After a fun-filled day, unwind in one of four sparkling outdoor swimming pools or visit the legendary wellness spa to relax and recharge.
Grand Wailea Maui, A Waldorf Astoria Resort
Escape to this island oasis filled with bright rooms and villas set within the lush gardens along the Wailea Beach shoreline of Maui. Set in a sophisticated destination, Grand Wailea Maui, A Waldorf Astoria Resort will give you the chance to soak in tranquil sunsets from a private lanai, cool off in any of its five exhilarating pools, embrace long-lasting cultural experiences and sample traditional Hawaiian flavors at unparalleled indoor/outdoor restaurants and lounges. You can also indulge in a variety of experiences, such as paddling down the coast of Maui or unwinding with personalized treatments at the resort's luxurious spa. Start your mornings with energizing yoga sessions on the top-rated Wailea beach or visit the state-of-the-art fitness center featuring Peloton bikes, Tonal and Technogym equipment, as well as daily fitness classes.
Hilton Rose Hall Resort & Spa
You and your family can have it all at Hilton Rose Hall Resort & Spa, an all-inclusive beachfront paradise spanning 400 tropical acres along the Caribbean coast. Spend breezy days at the water park with free private cabanas, three secluded whirlpools, live music, a kids' zone and more; or grab a lounge chair and relax on the private white-sand beach to watch the waves and feel the warm breeze off the sea. Golfers will feel like champions on the 18-hole Cinnamon Hill course that offers smooth fairways, while others can engage in watersports and family-friendly activities such as treasure hunts, Kiddie Karaoke and boat rides. After a day of exploration at Montego Bay Marine Park or a day trip to Dunn's River Falls, satisfy your food cravings at any of the 11 onsite dining areas, also included in your stay.
Hilton Los Cabos
An unforgettable stay awaits at Hilton Los Cabos with sun, sand and golf all merged into one. Take in breathtaking views of the Sea of Cortez, the energy of the Enclave Beach Club, one of the sparkling infinity pools and the world-class cuisine and cocktail programming on property. Guests can cozy up in beachfront bungalows and relaxing poolside cabanas or take part in the hotel's fun excursions, such as dolphin encounters, camel rides, scuba diving, whale watching, sea turtle spawning and more. If that's not enough, you can also take the perfect selfie that's Instagram-worthy under the landmark Arch rock formation for which Los Cabos is known.
Waldorf Astoria Maldives Ithaafushi
An island hideaway in the Maldives surrounded by white sands and crystal blue waters of the Indian Ocean awaits guests searching for the ultimate luxury getaway. At Waldorf Astoria Maldives Ithaafushi, you can enjoy 11 celebrated dining venues, a world-class lifestyle spa sanctuary, and distinctive activities every generation can enjoy while experiencing this tropical paradise. Whether you're embarking on a thrilling adventure as you cruise on luxury yachts and soak up the sun from stunning sand backs or participating in intriguing and educational activities at Stars Club or Club Nova, there's something for every member of the family. Guests can also give back to the community by adopting a coral frame from the coral conservation to help restore the beauty of the ocean and aid in its preservation.
DoubleTree by Hilton Dubai – Jumeirah Beach
Settled on a private stretch of the beach along Dubai's waterfront promenade, The Walk, DoubleTree by Hilton Dubai – Jumeirah Beach is a destination getaway with beachfront vistas seen right from your guest room window. If you're looking to completely unplug and relax, visit the Breakwater Wellness Center, which provides massages, facials and scrubs along with a fitness center, sauna, aroma steam room and Jacuzzi to help you de-stress to the max. Once you are fully reinvigorated, you can enjoy authentic cuisine at the Gastro Kitchen, then enjoy your favorite beverages at AERIA Beach Bar & Grill, overlooking the infinity pool and beach.
Higueron Hotel Malaga, Curio Collection by Hilton
Known as the essence of the Mediterranean in Costa del Sol, Higueron Hotel Malaga, Curio Collection by Hilton was designed for guests ages 16 and older. With an infinity pool seemingly spilling directly into the Mediterranean Sea, you can balance your day between relaxation at the Higueron Beach Club, rejuvenation at the Higueron Spa or energization at the Higueron Sports Club. The exclusive environment provides the perfect combination of outdoor facilities with tennis courts, basketball courts, and sand courts for beach volleyball and engaging personalized group activities such as Zumba, spinning or Pilates. After working up an appetite, you can enjoy an eclectic variety of onsite cuisines and bars, including meals from Michelin-starred chef Diego Gallegos in Sollo and a taste of Andalusia in Chupadeo.
Break from the Crowds this Spring and Escape to these Family‑Friendly Destinations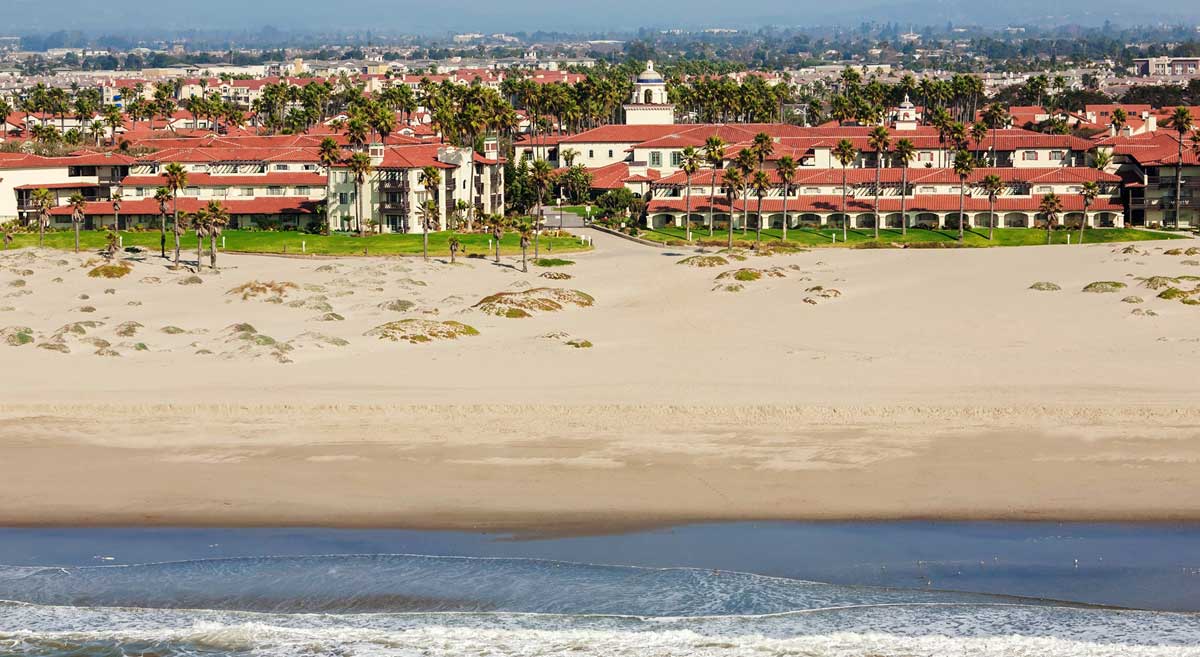 Choosing a spring break locale that offers something for every member of the family is no easy feat. It's tempting to join the flock heading to well-traveled locales, but this year, why not try something new?
Whether your family craves ocean waves or otherworldly adventure, these lesser-touted spring break destinations offer a stress-free getaway with plenty of crowd-pleasing activities.
Oxnard, California
Those seeking sun and sand this spring will naturally be drawn to Southern California's legendary beaches. Sandwiched between the Santa Monica Mountains and the artsy enclave of Santa Barbara, Oxnard offers ample swimming and sunbathing, easy ferry access to kayaking and whale watching at Channel Islands National Park, and a legendary taco scene that's sure to spice up your vacation.
Where to Stay:
The suite-only Zachari Dunes on Mandalay Beach, Curio Collection by Hilton offers an idyllic beachfront retreat for your family with a location that's just steps from the sugary dunes for which the resort is named. Relax at the poolside cabanas or partake in a variety of outdoor sports ranging from tennis to rollerblading, surfing, yoga and beyond. You can find everything you need for a beach adventure at on-site Henry's Gear Rental, including surfboards, paddleboards, yoga mats, GoPros and more. Two hours of gear rental are included with every stay.
Toronto, Canada
While many head south for a getaway, the "Great White North" of Toronto (which should be sufficiently thawed come springtime) makes for a wonderful option for those seeking diverse options to suit a wide array of interests. Shop the food stalls at St. Lawrence Market, climb to the top of CN Tower, and explore a real-life castle at Casa Loma before embarking on a day trip to marvel at the wonders of nature at Niagara Falls to make the most of your visit to this Ontario gem.
Where to Stay:
The newly opened Canopy by Hilton Toronto Yorkville is located in one of Toronto's hippest neighborhoods. The trendy décor of the hotel reflects the vibrant nature of the area, which is brimming with culture. Explore the area with complimentary Canopy Bikes during the day, and enjoy Roman-style pizzas and seasonal fare at on-site restaurant Día at night.
Carlsbad, New Mexico
For explorers looking to venture into the depths of the unknown, head underground into the limestone chambers at Carlsbad Caverns National Park. After venturing through the park's 113 caves, set off on an above-ground exploration through the Chihuahuan Desert for a glimpse at prickly pears and agaves as you seek even more adventure in the Guadalupe Mountains that stretch into Texas. And if you've ever searched the sky and wondered if we're alone, then make time for a detour to the nearby alien attractions in Roswell.
Where to Stay:
Enjoy a spacious room at Home2 Suites by Hilton Carlsbad, which serves as the ideal home base for exploring the caverns, as well as the wonders of Living Desert State Park and Lake Carlsbad Beach Park. Fuel up for your day of adventure with the hotel's free hot breakfast, and relax after a day of exploring at the outdoor firepit and seating area.
Huntsville, Alabama
Blast off for an out-of-this-world break in Huntsville. Home to the United States Space and Rocket Center, this northern Alabama city enables visitors to take part in their own hands-on space odyssey, including a look at the largest collection of rockets in the world. And when it comes time to pull your head out of the clouds, Huntsville has lots more to offer, such as a bounty of parks, artist studios, a botanical garden, and museums dedicated to everything from historic homes to art, military artifacts, and more.
Where to Stay:
Embassy Suites by Hilton Huntsville offers everything you need to fuel up for adventure, including suite accommodations, a luxurious spa and a saltwater pool. Be sure to check out the daily free made-to-order breakfast and evening reception.
Pittsburgh, Pennsylvania
Those looking to avoid congested hotspots without sacrificing the eclectic energy a city brings should opt for the unique and underrated vacation destination of Pittsburgh. Catch a hockey game, visit renowned museums, stroll lush gardens, and dine on local favorites such as perogies, paczkis, craft brews, and French fries piled high on everything from sandwiches to salads. Then, cap off your visit to "The Paris of Appalachia" with a ride on a 145-year-old incline car to take in epic views of the city and its three rivers.
Where to Stay:
Located in the heart of the city in the Pittsburgh Golden Triangle is Joinery Hotel Pittsburgh, Curio Collection by Hilton. Soak up skyline views from the hotel's scenic roof terrace, easily explore nearby local attractions, and if you're looking to bring your family pet along with you for the trip, the hotel also features pet-friendly rooms.
Rent a boat in Nice and discover France's hidden gems
There is no better way to discover France than by renting a boat in Nice. The perfect waterside location lets you sail around Nice and enjoy an unforgettable holiday. Nice is a modern city that enjoys year-round sunshine.
Being set against stunning blue waters, Nice is the most visited French city after Paris. Although Nice is a small city, it offers many attractions such as museums, contemporary arts, old churches, charming cafes, etc. If you, too, want to explore the beautiful Italian heritage, book a service for boat rental in Nice, France, and admire Roman antiquities.
Tourists flock to Nice to witness the beautiful architecture and climate. Apart from this, the city has several hidden gems that unlock the beauty of the surroundings. Hiring a boat in Nice is essential to experience all that Nice has to offer. Boat hire professionals help you explore the city while covering all the famous tourist spots. Here are the top hidden gems to discover on a rented boat in Nice.
Top hidden treasures to discover on your unforgettable boat trip:
La Camargue:
It is one of the most important natural reserves, located in the southern part of France. It comprises as many as 400 bird species, including flamingos and a unique horse breed known as the white Camarguais.
The largest river delta in western Europe, the Camargue, has an area of roughly 930 km2 (360 square miles) (technically an island, as it is surrounded by water). It is a broad plain with sizable brine lagoons, bordered by reed-covered marshes and surrounded by a sizable lake. The farmed area is separated from the sea by sandbars. Book a service for boat rental in Nice, France, to explore La Camargue on a private ride with your loved ones.
Les Calanques:
Les Calanques are more than just a location; they are a landscape of rough valleys with breathtaking views of the Mediterranean Sea. The rocks have taken on bizarre shapes and have cliffs as a result of centuries of exposure to water. Les Calanques are so much more than that: their light-shifting geometry, diverse plant and animal life, and lovely hidden coves. In the summer, boats and hikers who spend hours travelling to remote fishing communities visit the area.
Honfleur:
Honfleur is a famous city known for its historic port. Honfleur is so charming that many overlook that it was first constructed for trade. Affluent families in Honfleur built their multi-story homes close to one another, especially around the Vieux Bassin, the centre of the port, where a front-row residence with a view of the boats was an accurate statement of prestige. In this beautiful setting, shops jostle for space along the quays as restaurants set up outdoor seating across the cobblestones.
Book a boat rental service in Nice, France, and explore the best of French beauty while traversing the French city.